Alabama Arizona Arkansas British Columbia California Colorado Connecticut Europe Delaware Florida Georgia Illinois Indiana Iowa Kansas Kentucky Louisiana Maryland Michigan Mississippi Missouri Nebraska Nevada New Jersey New Mexico New York North Carolina Ohio Oklahoma Ontario Oregon Pennsylvania South Carolina Tennessee Texas Utah Virginia West Virginia Washington Wisconsin Wyoming

Wisconsin Gate Guards, Outside Museum Displays and Air Parks
Janesville: VFW Post 1621 AH-1, F9F September 2011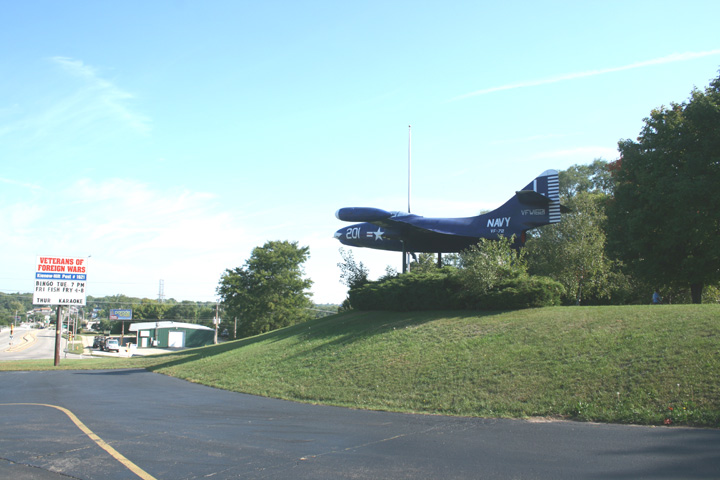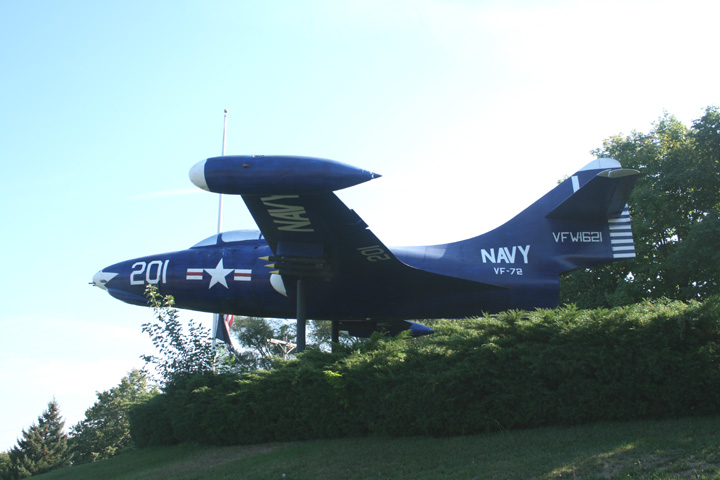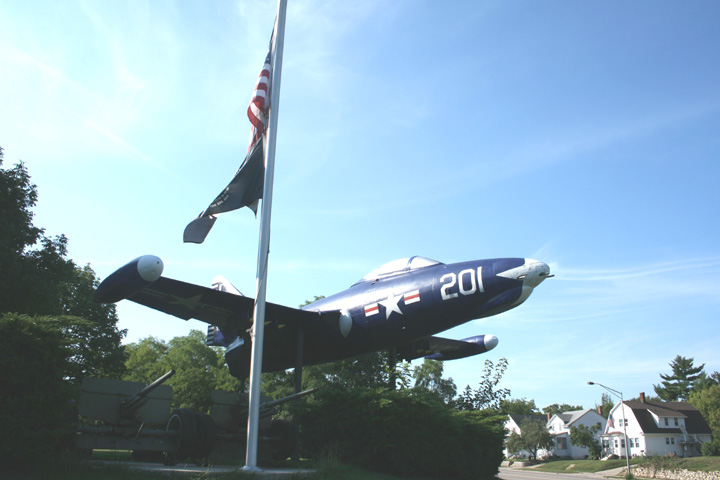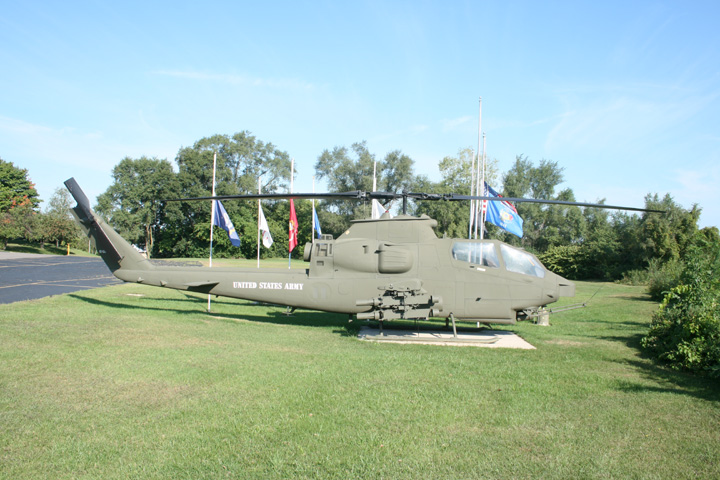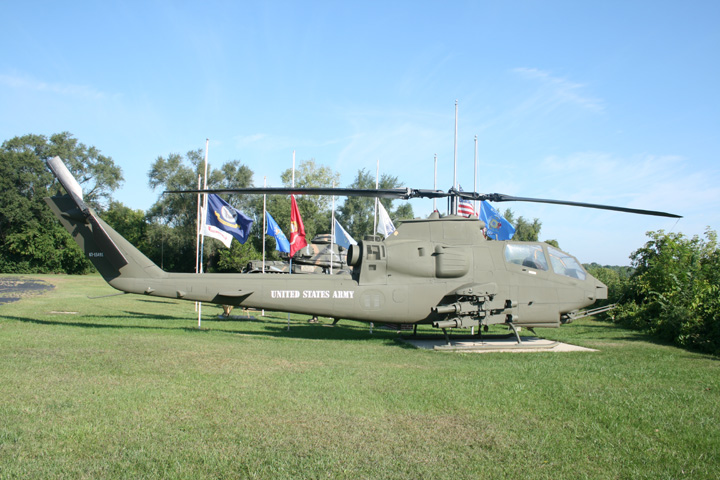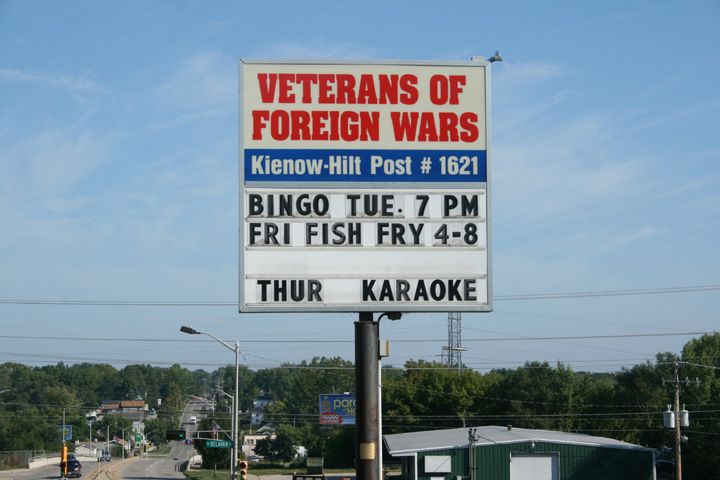 Lake Geneva: Harold A Fritz Veterans Park AH-1 July 2009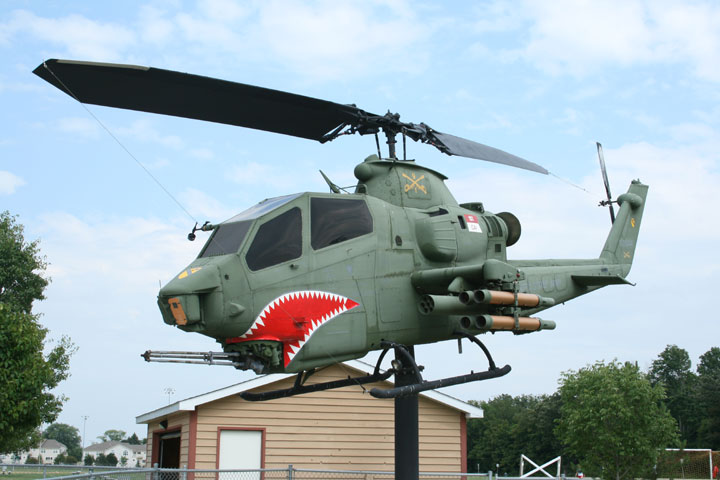 ---
Milwaukee: General Mitchell International Airport B-25 August 2009 One has to drive by this B-25 in order to get to the terminal or the parking garage.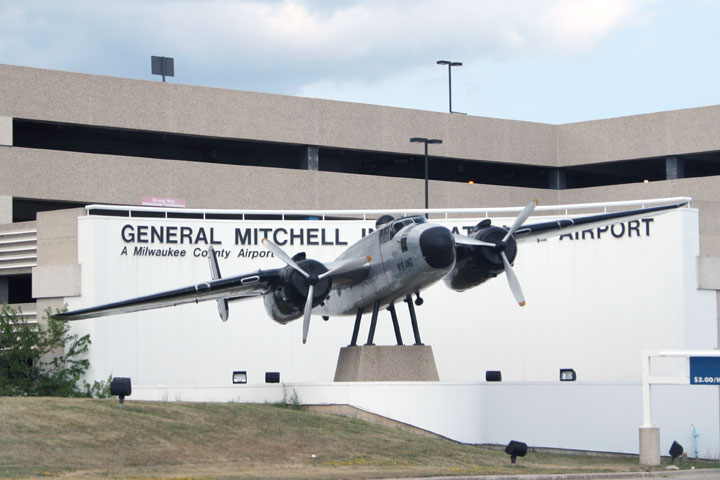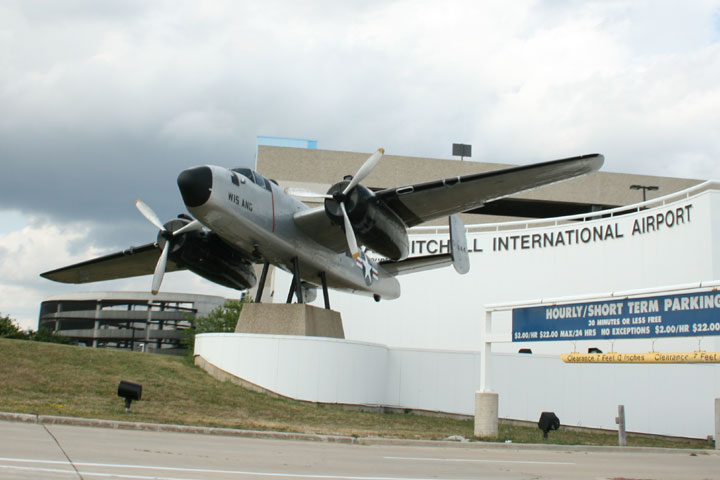 ---
North Lake: Veterans Memorial AH-1 July 2009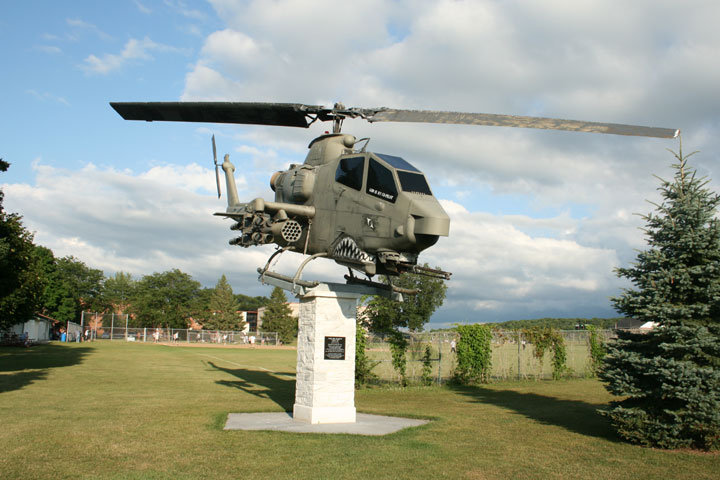 ---
Oshkosh: Wittman Regional Airport EAA Museum, Pioneer Village, and AirVenture sites F-89, T-33 July 31 and August 1 2009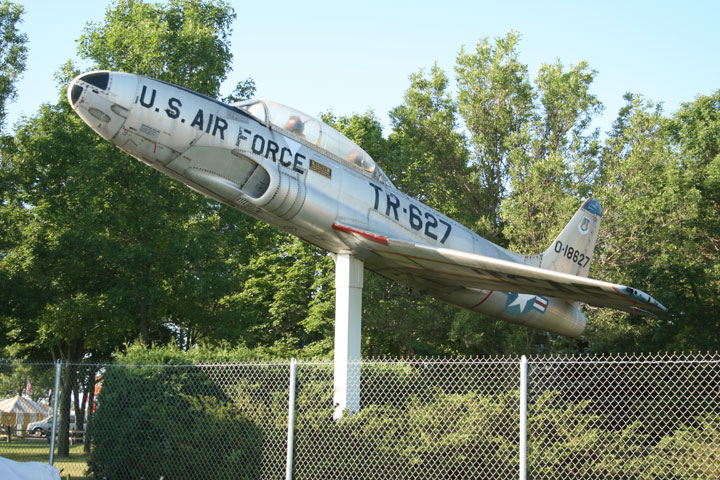 This is located on the EAA grounds.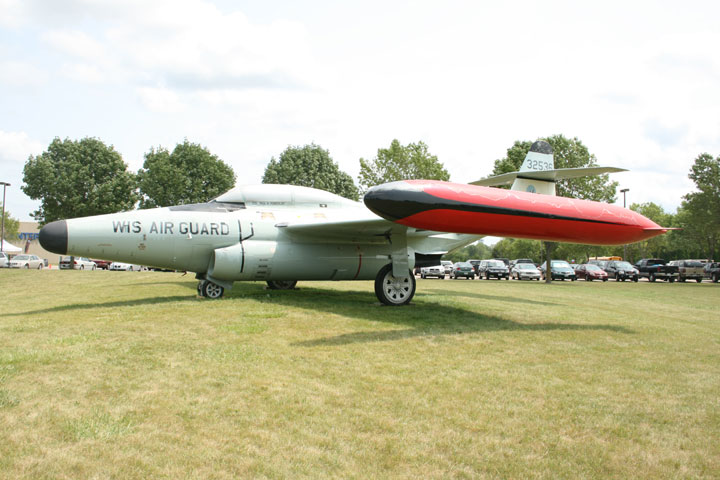 This Scorpion is located at the EAA Museum.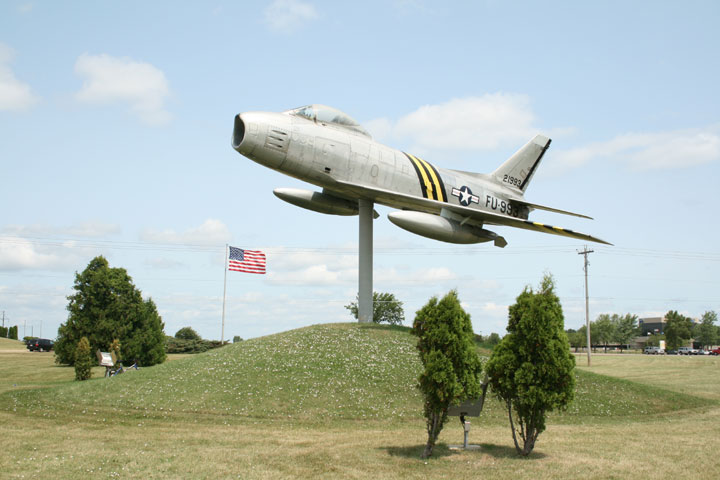 The F-86 is right along US 41.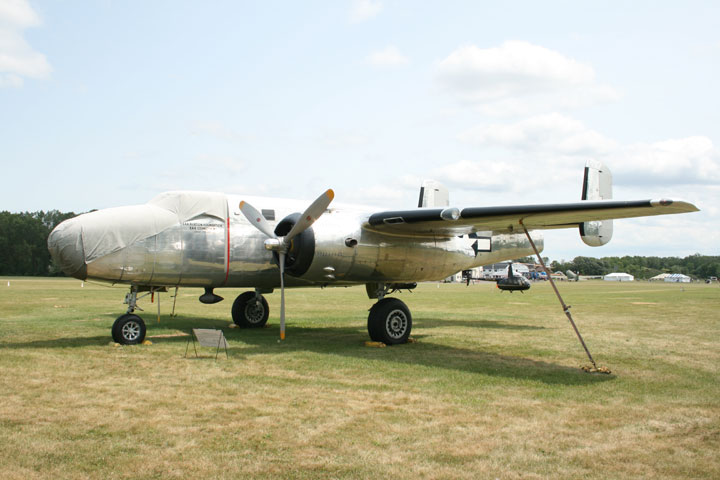 This B-25 is located at the EAA Museum and was featured the movie Catch-22 as "Berlin Express".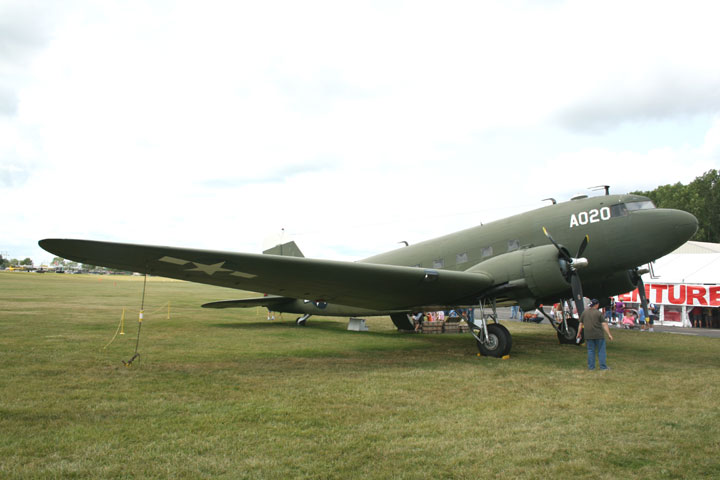 This C-47 is located at Pioneer Field.
---
Reedsville: American Legion Post 199 Memorial Park T-33 August 2009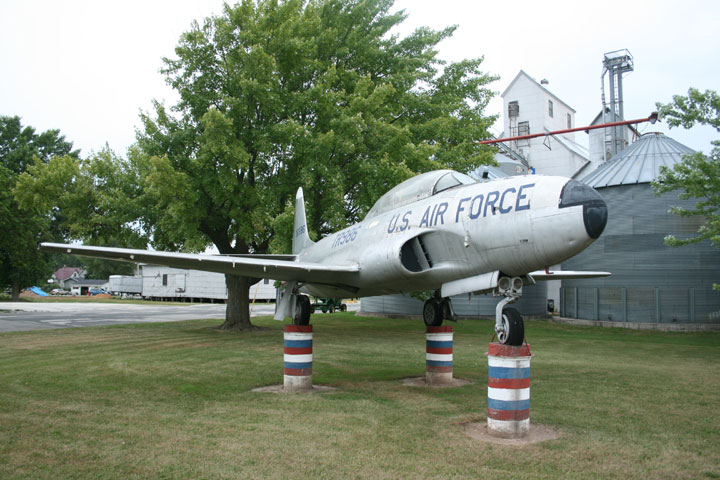 ---
Sherwood: American Legion Park T-33 August 2009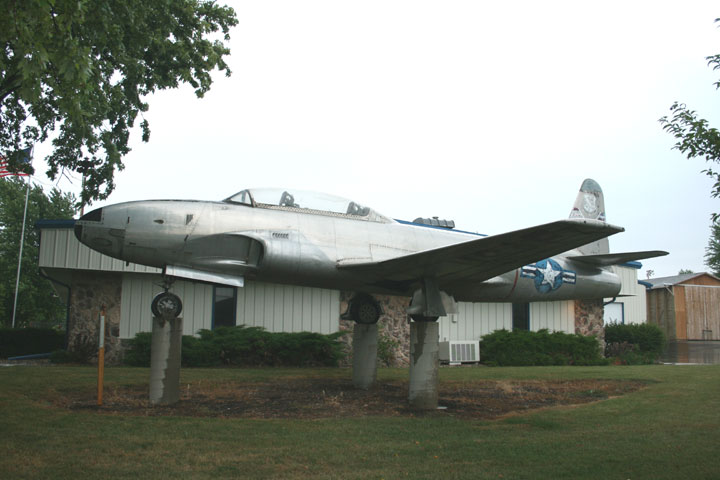 ---
Waterford: Combined VFW 8343 and 11038 Posts A-7, AH-1, T-33 July 2009 As shown below the Cobra is located right out front while the A-7 and T-33 are located behind the building. Lots of aircraft in a small area!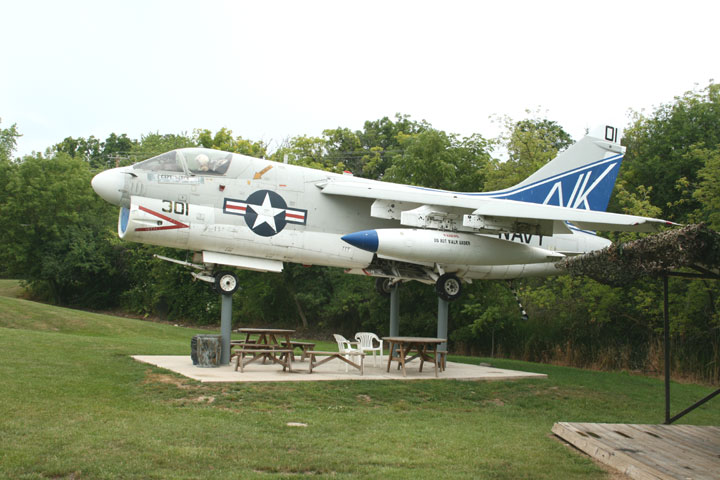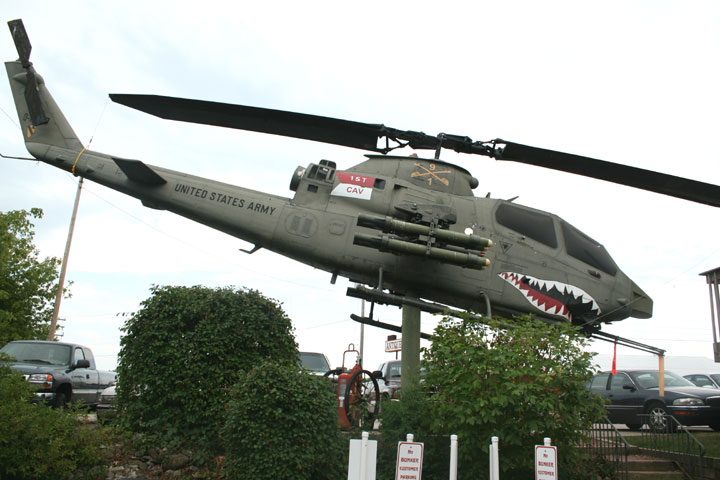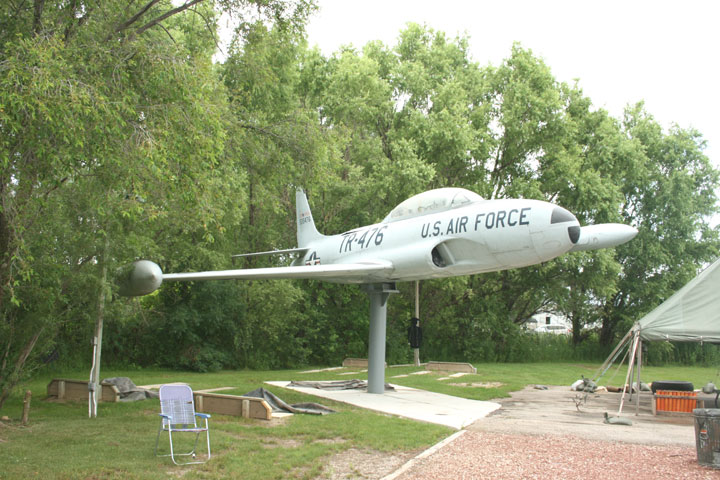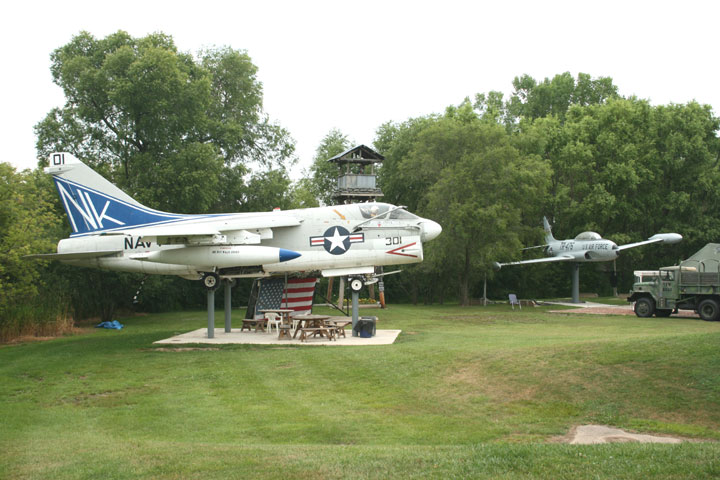 Alabama Arizona Arkansas British Columbia California Colorado Connecticut Europe Delaware Florida Georgia Illinois Indiana Iowa Kansas Kentucky Louisiana Maryland Michigan Mississippi Missouri Nebraska Nevada New Jersey New Mexico New York North Carolina Ohio Oklahoma Ontario Oregon Pennsylvania South Carolina Tennessee Texas Utah Virginia West Virginia Washington Wisconsin Wyoming