Alabama Arizona Arkansas British Columbia California Colorado Connecticut Europe Delaware Florida Georgia Illinois Indiana Iowa Kansas Kentucky Louisiana Maryland Michigan Mississippi Missouri Nebraska Nevada New Jersey New Mexico New York North Carolina Ohio Oklahoma Ontario Oregon Pennsylvania South Carolina Tennessee Texas Utah Virginia West Virginia Washington Wisconsin Wyoming

Oklahoma Gate Guards, Outside Museum Displays and Air Parks
Tulsa: Tulsa International Airport - Oklahoma Air National Guard Base A-7, F-86, F-16, F-100 March 2009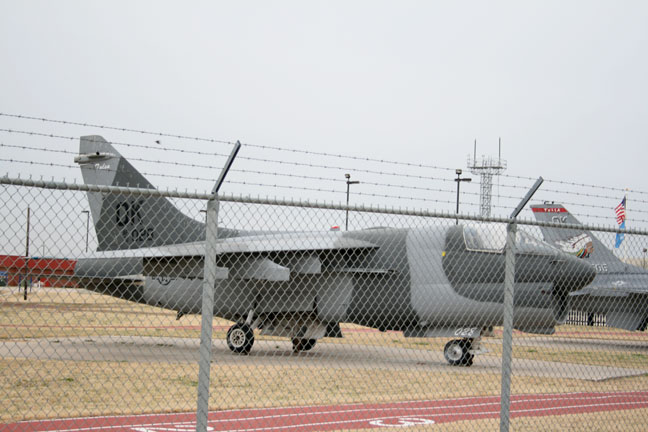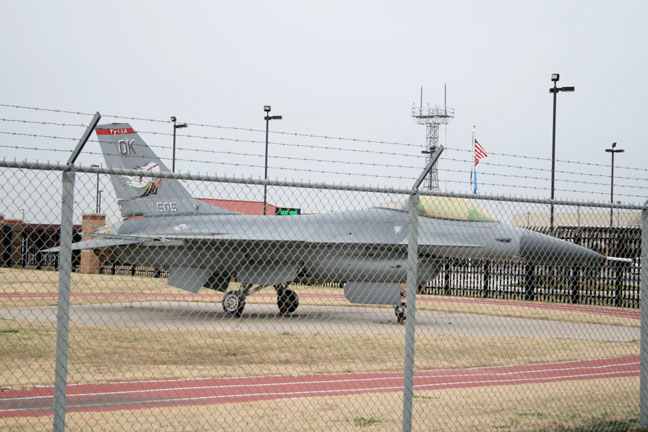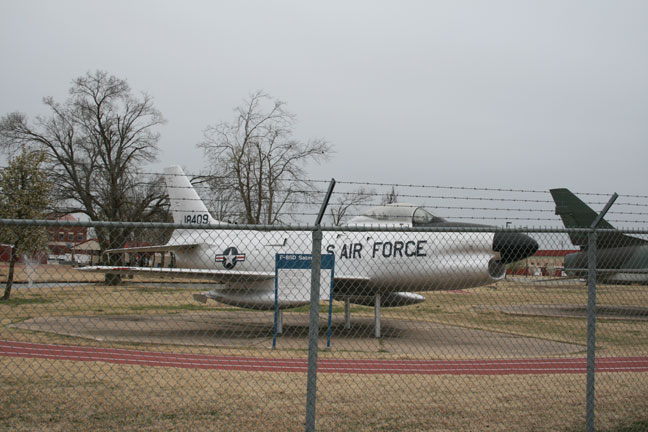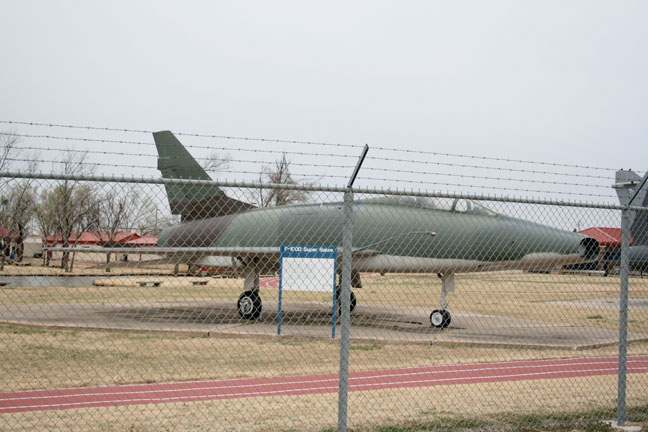 ---
Tulsa: Tulsa International Airport - Sparks Aviation MU-2 March 2009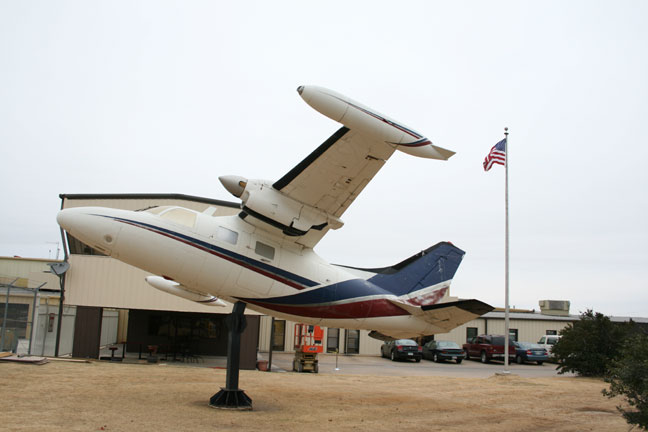 ---
Oklahoma City: Tinker AFB Air Park - A-7, B-1, B-29, B-52, C-47, C-135, F-4, F-105 March 2009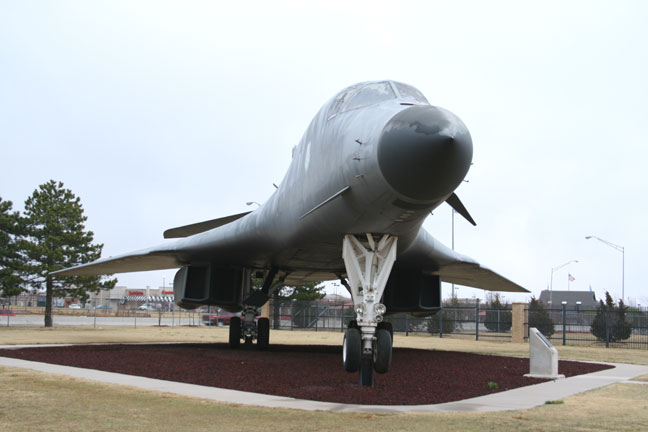 Very Rare B-1 Lancer Outside Display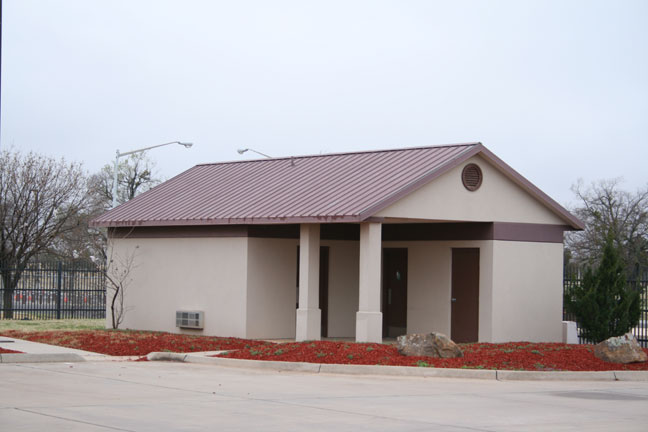 Another rarity is a restroom facility inside the air park. The air park itself is outside the fence to the air base.
---
Oklahoma City: 45th Infantry Division Museum -Thunderbird Park - A-7, F-80, F-86L, L-17, L-19, OH-13, OH-23C, OH-58, U-3, U-6A(L-20), UH-1 March 2009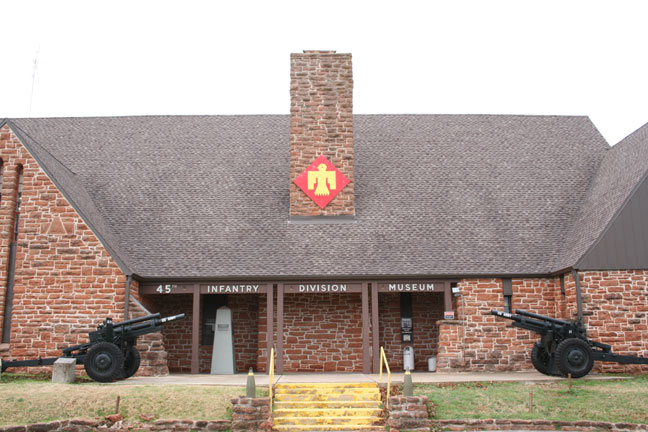 This former Amory now houses a very nice Museum.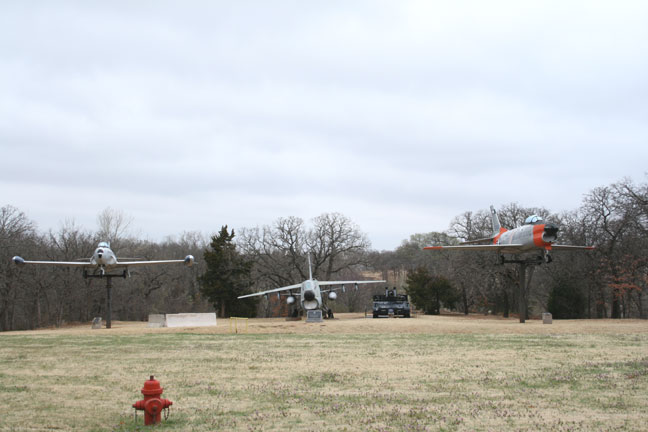 Outside there is a large collection of aircraft and vehicles.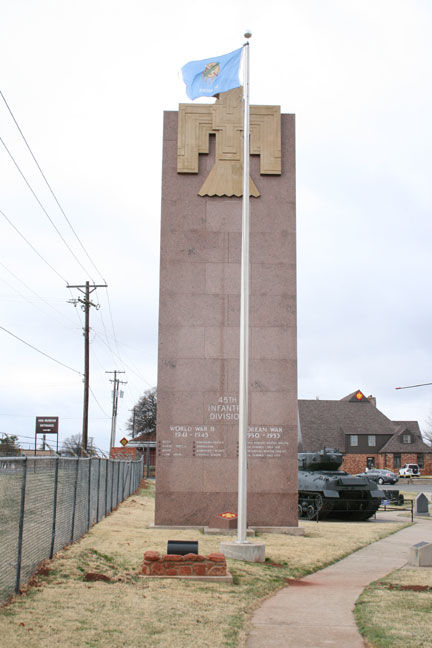 The Museum and collection is right along the road and hard to miss. There is no access to the outside display after hours.
Alabama Arizona Arkansas British Columbia California Colorado Connecticut Europe Delaware Florida Georgia Illinois Indiana Iowa Kansas Kentucky Louisiana Maryland Michigan Mississippi Missouri Nebraska Nevada New Jersey New Mexico New York North Carolina Ohio Oklahoma Ontario Oregon Pennsylvania South Carolina Tennessee Texas Utah Virginia West Virginia Washington Wisconsin Wyoming