Gonzales, TX Goliad, TX The Alamo, TX San Jacinto, TX

Texas Independence Historic Sites
Texas has the distinction among the 50 states of being an independent country after wining its independence from Mexico in 1836 until it joined the United States ten years later in 1846. The most identified and well known location of the Texas Revolution is the Alamo. However there are at least three other important locations in Texas that are part of the story and usually overlooked by tourists. They are Gonzales, Goliad and San Jacinto, which I visited in two different trips to Texas in 2009. One should plan on visiting all four sites below if they are serious about learning Texas history. We also suggest one do more research and reading on each of the locations and the events that happened there. This is a lot more complicated and complex series of events than is sometimes presented.

Gonzales: October 2, 1835
Bexar (San Antonio) December 1835 / The Alamo: March 6, 1836
Goliad: October 9, 1835, December 20, 1835, March 27, 1836
San Jacinto: April 21,1836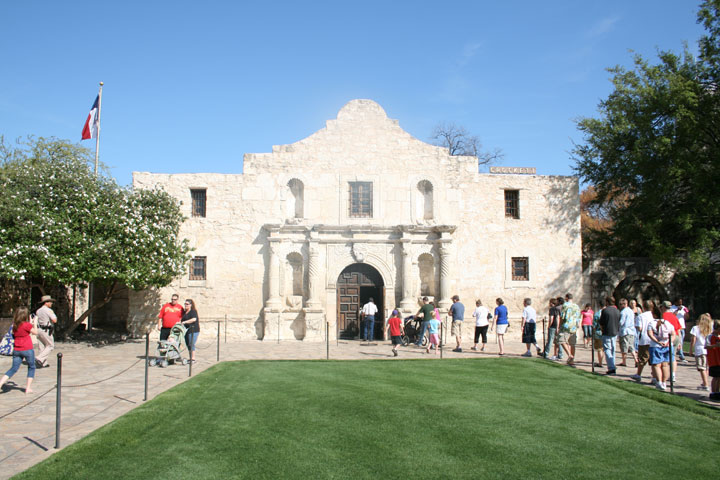 The Alamo in San Antonio, TX.