Gonzales, TX Goliad, TX The Alamo, TX San Jacinto, TX

San Jacinto, Houston, TX - March 20, 2009
This is the location of the final battle of Texas Independence in 1836 and includes the monument and a museum.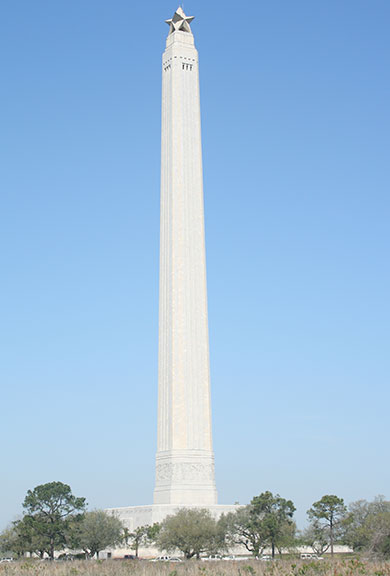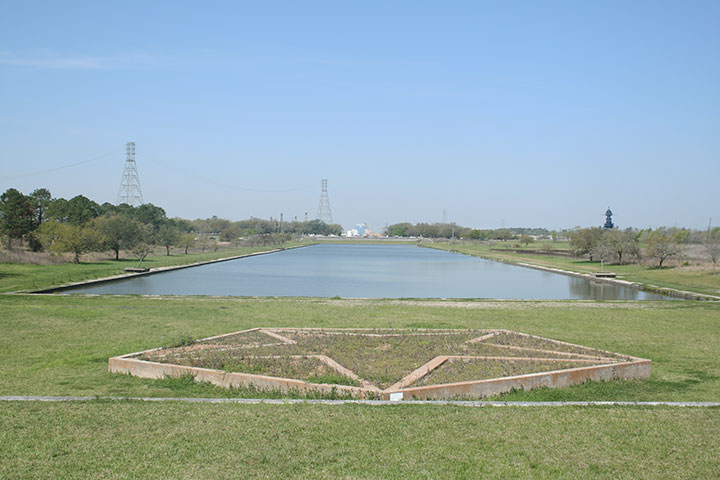 Looking back to the NW from the Monument. The Texans came across this areas where the lake is today.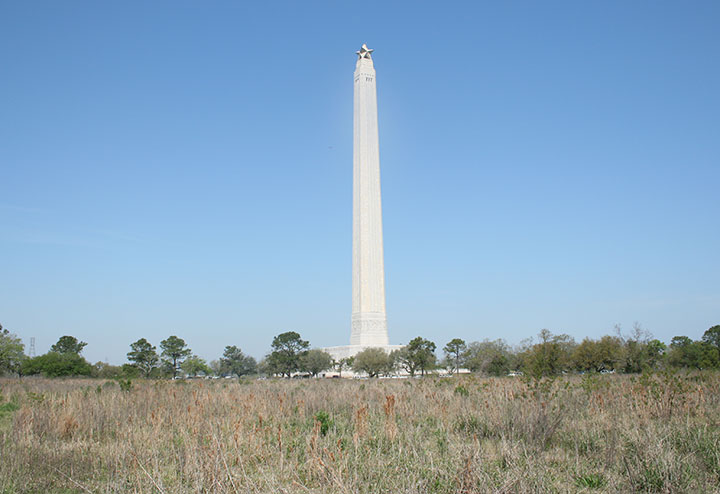 Another view of the Monument.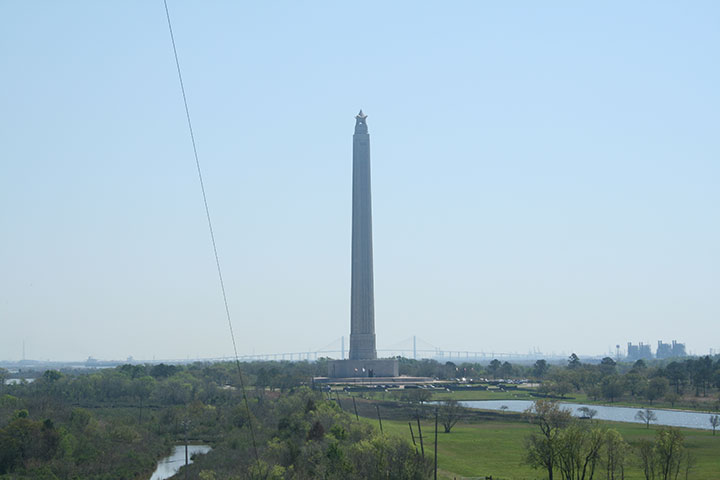 This photo was taken from the USS Texas looking SE.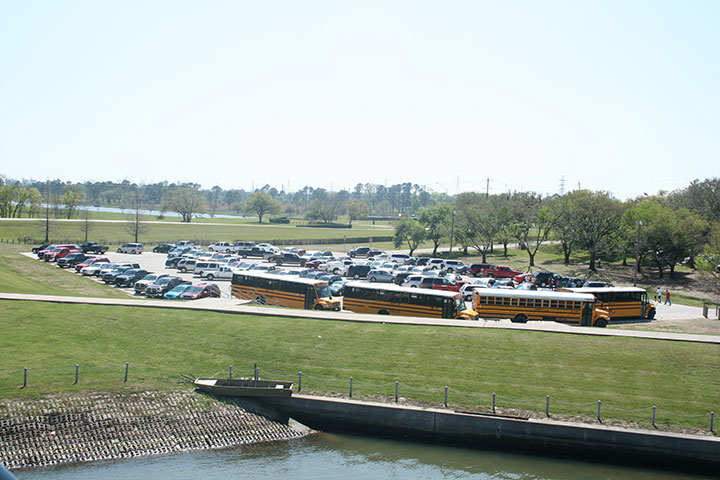 The parking lot and the area behind it are of significance as this is where the Texans formed up before making their attack.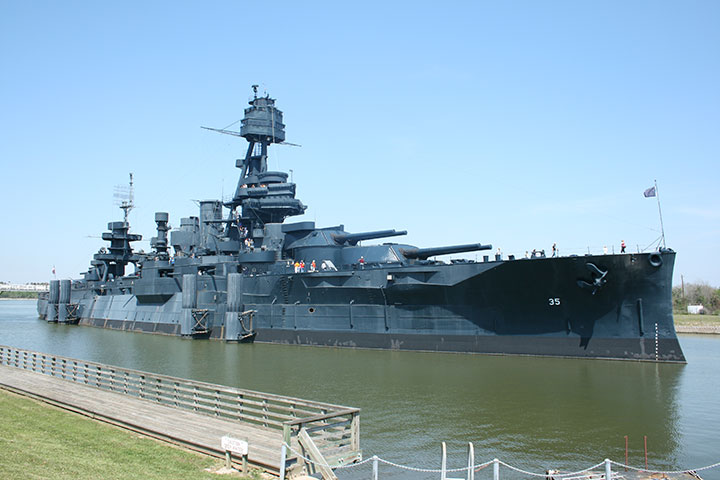 While visiting one can also see the USS Texas which is open for display.