The Alamo, TX Bastogne, Belgium Battleground, IN Fallen Timbers, OH Ft. Clatsop, OR Ft. Hawkins, GA Ft. Langley, BC Ft. Pitt, PA Ft. Recovery, OH Ft. Wayne, IN Gonzales, TX Luxembourg American Cemetery Normandy, France Trinity Site, NM Wendover Air Field, UT Wilbur Wright Birthplace, IN
Gonzales, TX - November 6, 2009
This is where the Texas Revolution started!
Gonzales, Texas is a small town 74 miles east of downtown San Antonio where on October 2, 1835 the Texas Revolution started over a small cannon that the Mexican government wanted back from the Anglo setters, after having given it to the settlers in the area years before in lieu of having Mexican soldiers stationed there to defend against Apaches. When events started heating up between the American Settlers and the Mexican government, Santa Anna decided it was not a good idea for the settlers to be in possession of a cannon. He sent a detachment to the town to take possession of the weapon. During the confrontation that took place on October 2, 1835 the cannon was fired once at the Mexican soldiers who broke of the engagement and returned home without it.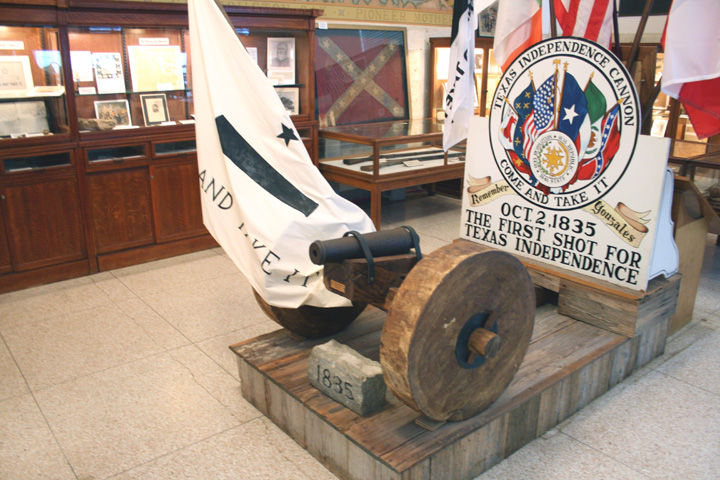 The cannon is not really very big. It is 21.5 inches long, has an OD of 3 7/16 inches and a bore of 1in. It weighs 69 lbs. Not what most people think of a cannon being but the noise, flame and smoke would have helped to scare off any marauding Apaches. This is now in the Gonzales Memorial Museum.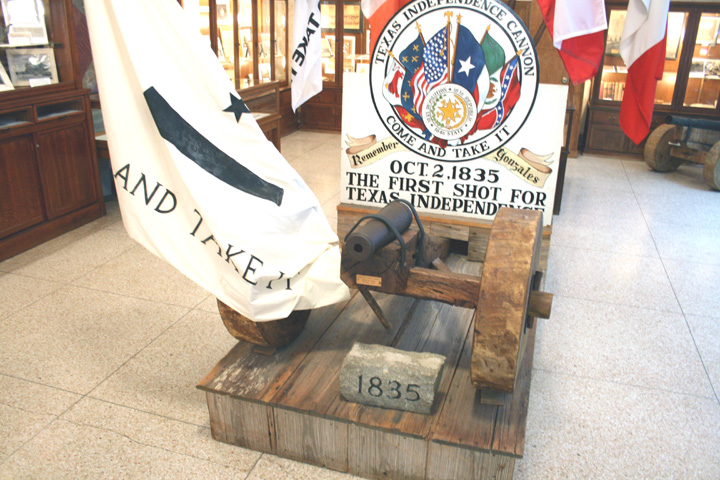 This is the original cannon, which was lost for 100 years as it was buried along the Old San Antonio Road near Sandies Creek in western Gonzales County on its way to the first battle of San Antonio de Béxar (now San Antonio) in late 1835. The gun carriage and wheels were made of cottonwood which catches on fire and burns easily. There were no bearings or grease for the shaft and solid wooden wheel so the friction between the two caused the carriage to catch on fire. The group decided to therefore bury it along the river and proceed to the Alamo without it. As none of group survived the attack on the Alamo the cannon's location was lost until 1936.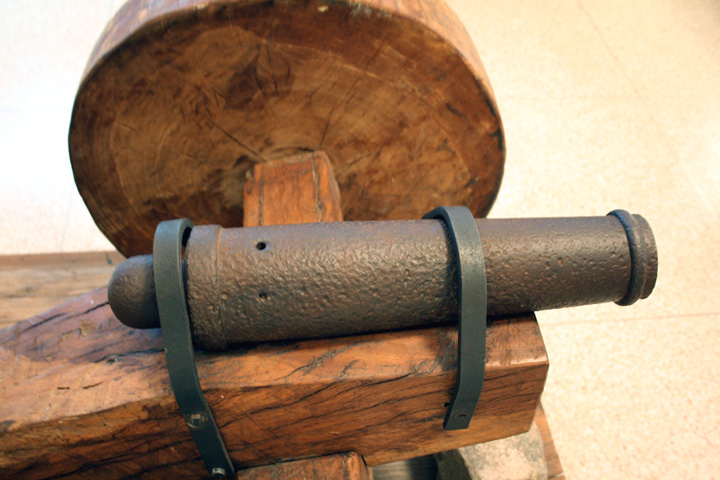 During a flood of July in 1936 the cannon was unearthed by the flood waters.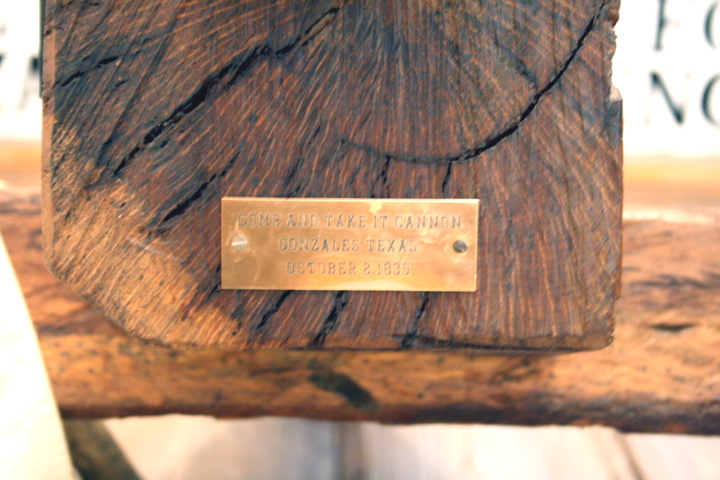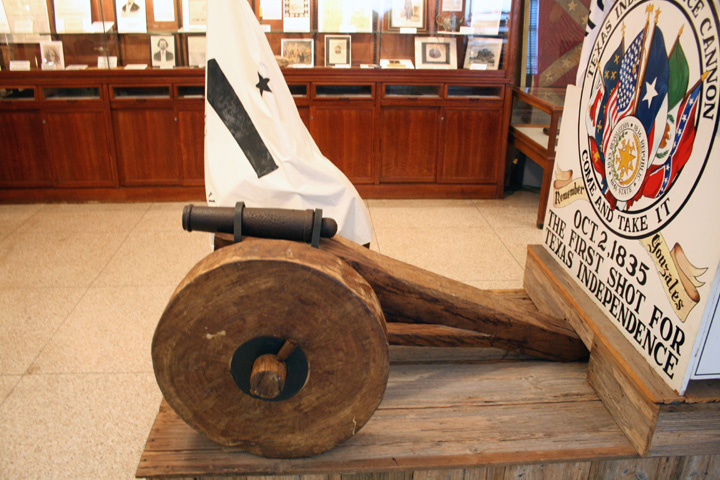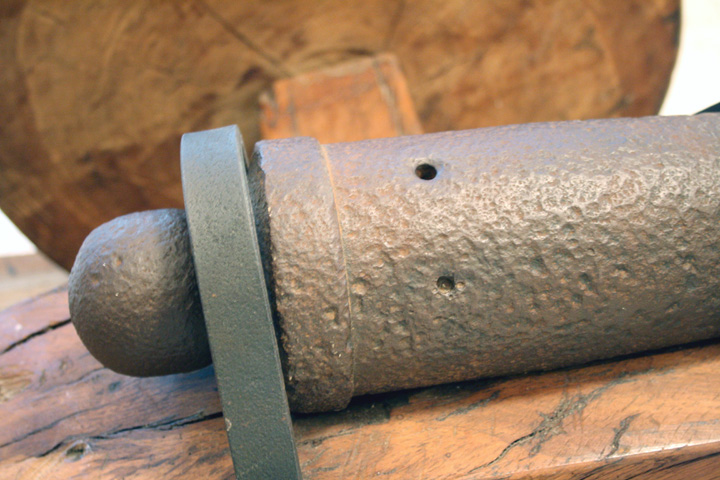 The Cannon was spiked before coming to the settlers so a second ignition hole had to be added by the settlers. This was one of the many indicators used to prove its originality.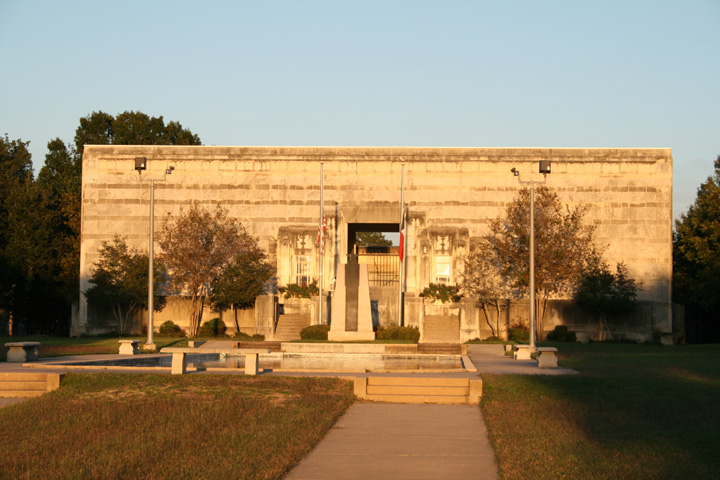 The Museum at sunset.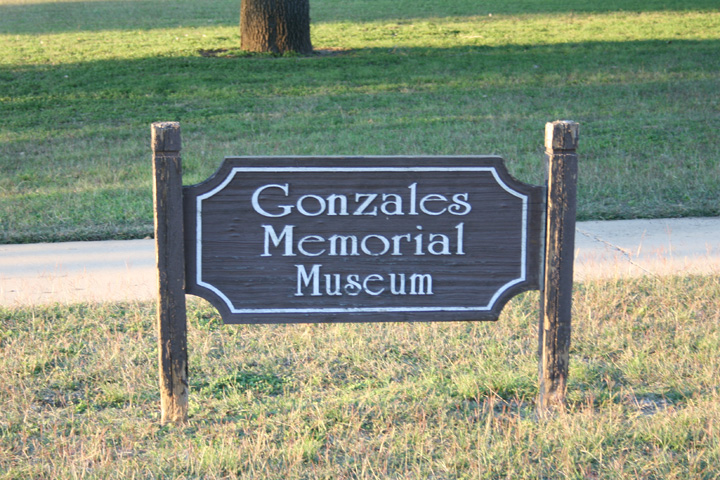 The visit to the Museum is a bit off the beaten path but worth the trip. Gonzales is SE of San Antonio an can be reached from I-10 by State Road 304 among others.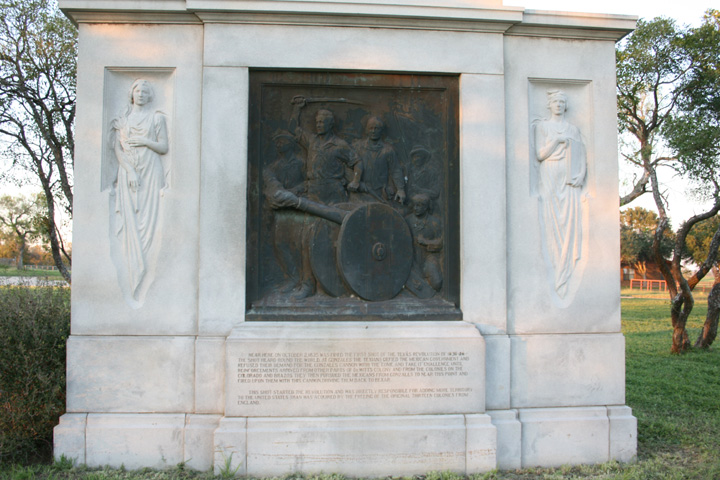 Memorial to the west of Gonzales near where the battle took place. This is on Road 97.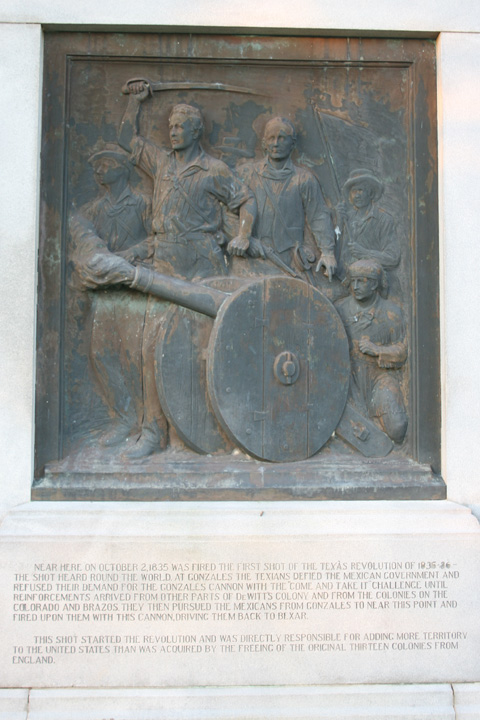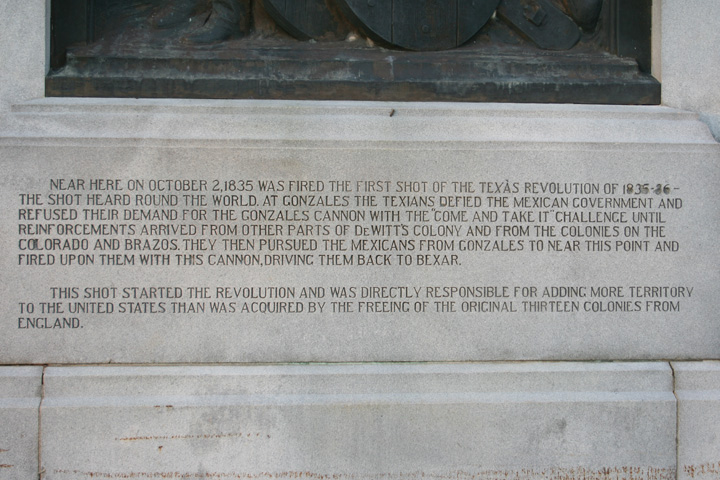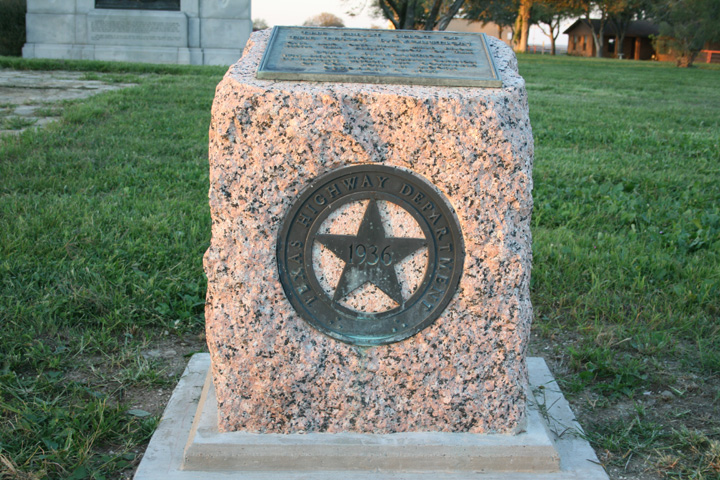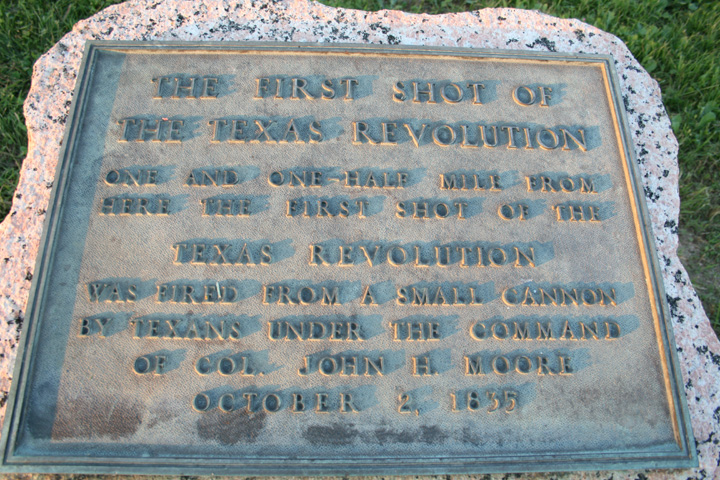 The Alamo, TX Bastogne, Belgium Battleground, IN Fallen Timbers, OH Ft. Clatsop, OR Ft. Hawkins, GA Ft. Langley, BC Ft. Pitt, PA Ft. Recovery, OH Ft. Wayne, IN Gonzales, TX Luxembourg American Cemetery Normandy, France Trinity Site, NM Wendover Air Field, UT Wilbur Wright Birthplace, IN