Bastogne, Belgium Battleground, IN Book Depository, Dallas, TX Cape Canaveral Air Station, FL Fallen Timbers, OH Harpers Ferry, WV Jean Lafitte's Blacksmith Shop, LA Jesse Owens Memorial, AL LBJ Ranch, TX Luxembourg American Cemetery Normandy, France Oklahoma City National Memorial, OK Wendover Air Field, UT Wilbur Wright Birthplace, IN
Historic Site
Bastogne, Belgium - May 12, 2008
Bastogne is location of many sub battles that were fought in the winter of 1944-45 which has now become known as The Battle of the Bulge. However, it was at Bastogne, which was an important road junction that was needed by the German Army to be able complete its military strategy of driving a wedge in the Allied lines all the way back to Brussels. The Historical Center east of town has an excellent museum which gives an in-depth view of the battle that virtually destroyed the town from German artillery in an attempt to extricate the American forces holding the town. Headsets are provided that give narration as one moves through the museum displays. Several different languages can be chosen from when picking up the headsets. The town has been rebuilt and has several nice cafes and restaurants for lunch and dining, along with at least one souvenir shop on the town square.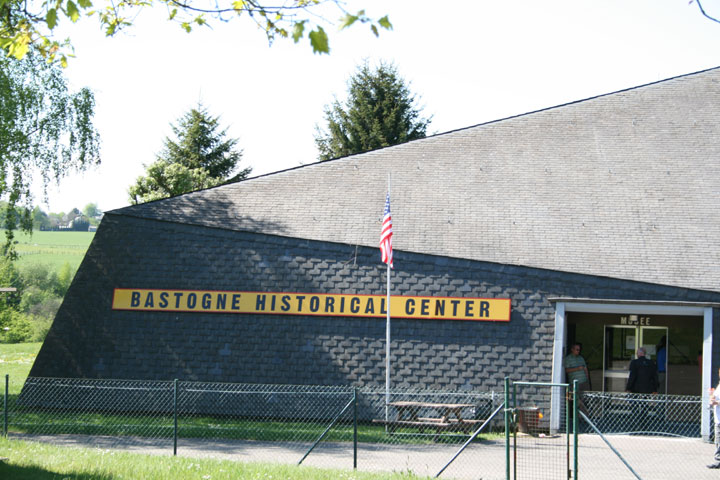 Note the US Flag. I found that at many places in Europe, especially where the towns were liberated by American troops, the people are more pro American than most Americans.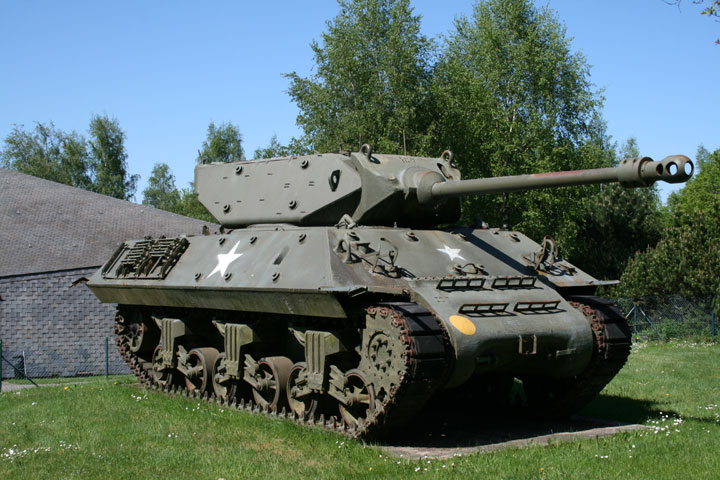 M10 Tank Destroyer. During the battle these were pressed into service as artillery besides being used for the intended task of destroying tanks, which by this time, it was not effective at all against the newer German armor.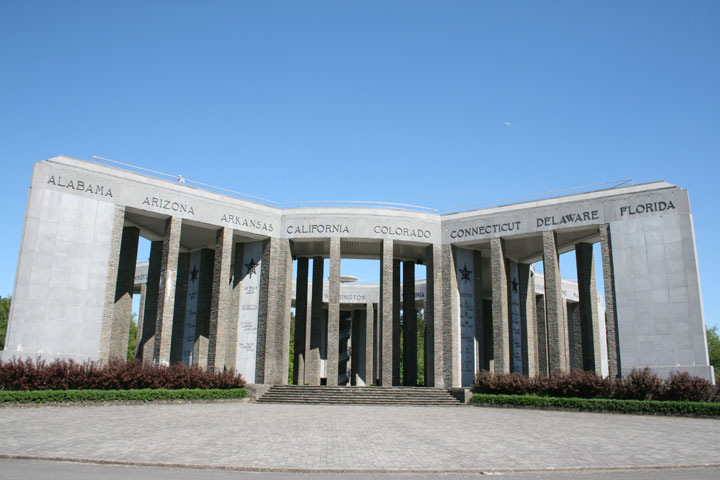 The monument at the site. All of the then 48 states are inscribed either on the outside five star points or the inner circle.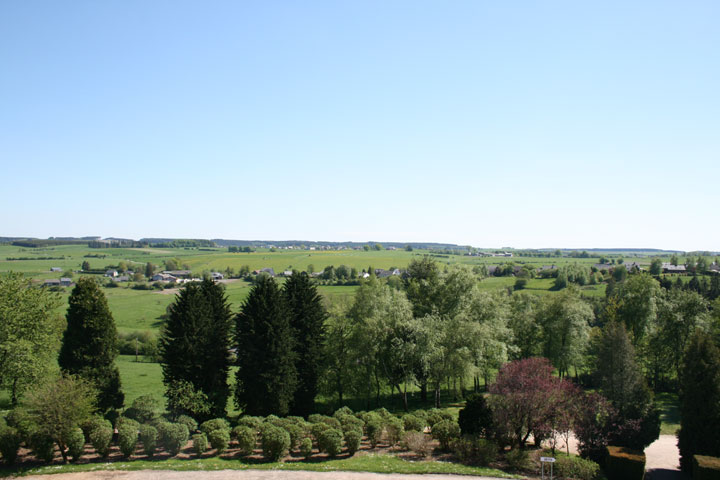 From the top of the monument one can look at the surrounding countryside. This is looking to the south.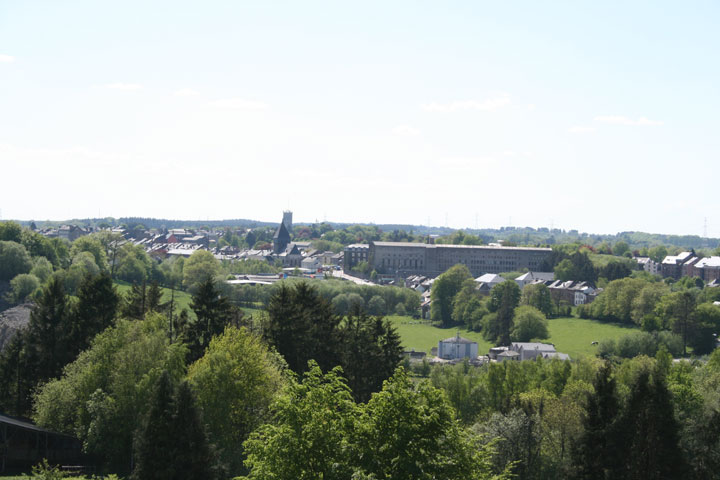 Looking to the east back toward Bastogne itself.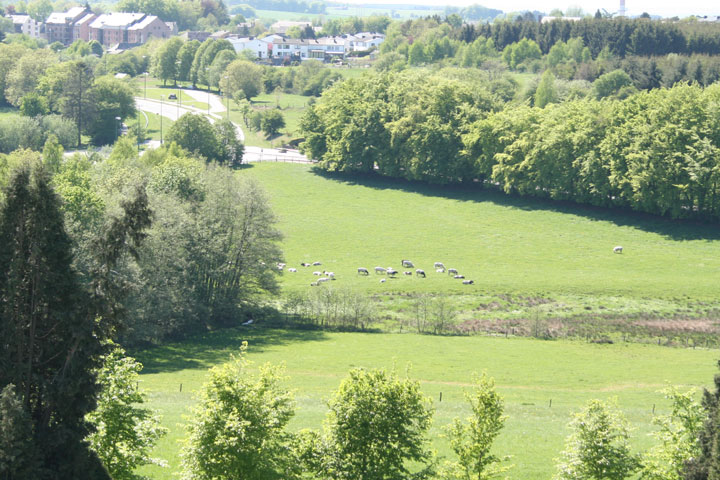 Looking back towards town again but closer to the monument. This a very pastoral region.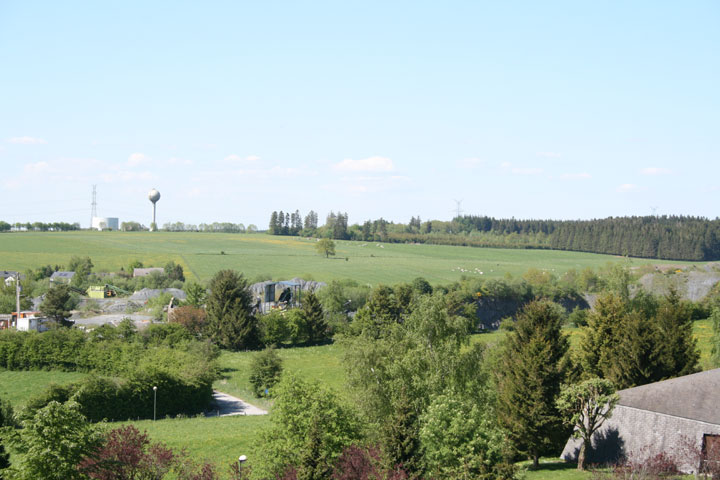 Looking north.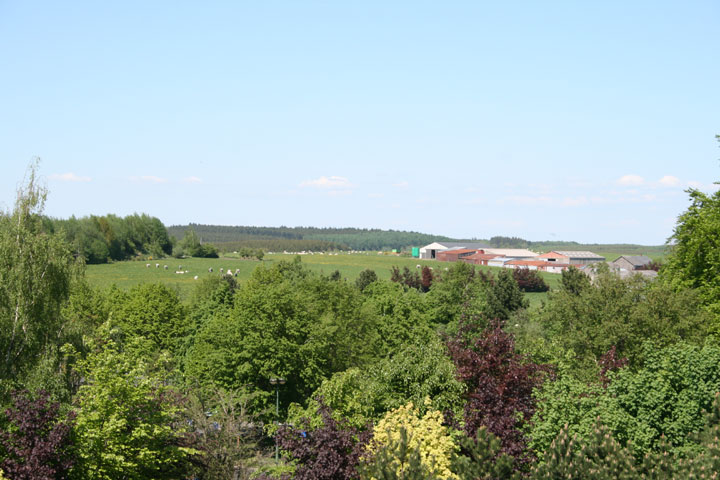 An eastward view. It is hard to believe that this was the site of one of the crucial battles of WWII as to how peaceful it is now.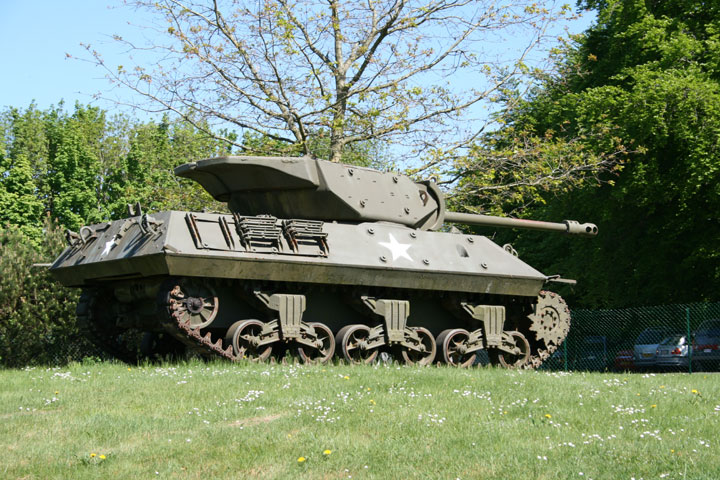 Literature on the Museum shows a photo of an M4 Sherman in this location. However, during my visit this M10 was on display.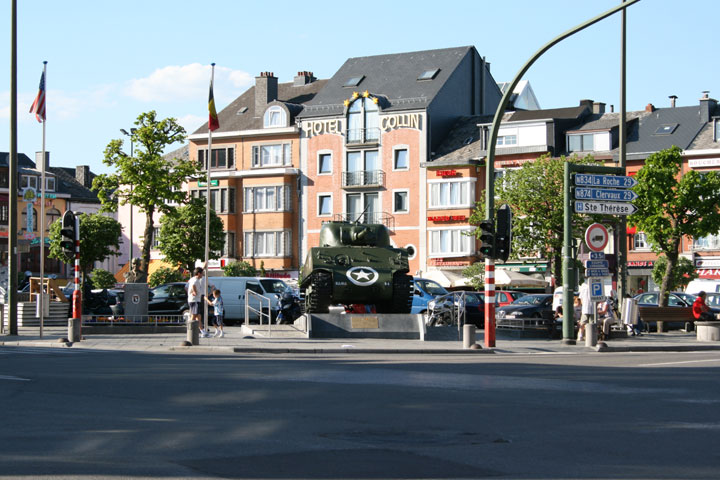 Downtown Bastogne and the road intersection the Germans and Americans were fighting over.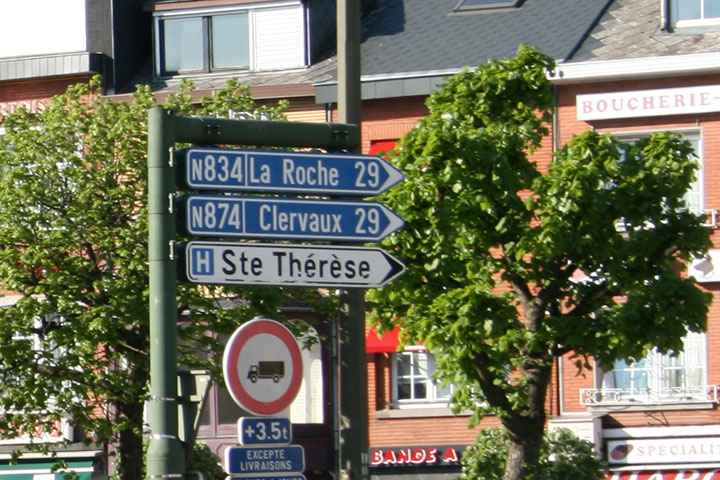 One of the street signs on the corner..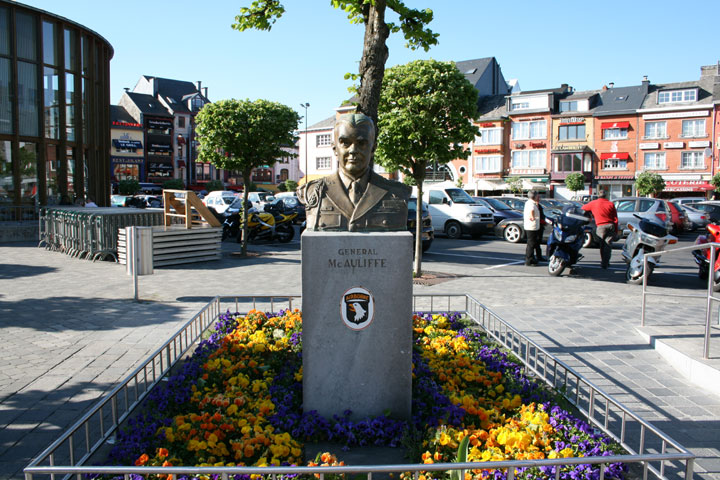 Nuts!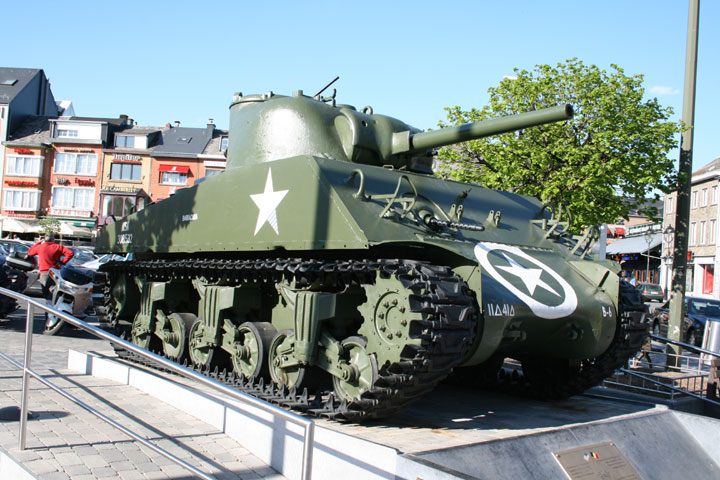 A Sherman that was knocked out during the battle.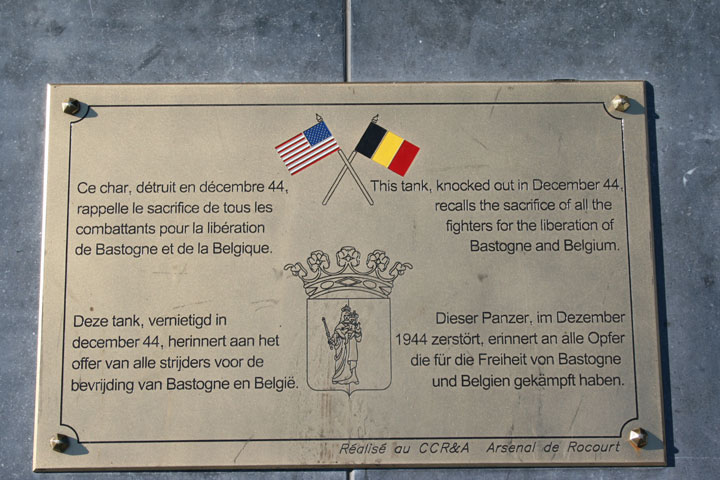 Bastogne, Belgium Battleground, IN Book Depository, Dallas, TX Cape Canaveral Air Station, FL Fallen Timbers, OH Harpers Ferry, WV Jean Lafitte's Blacksmith Shop, LA Jesse Owens Memorial, AL LBJ Ranch, TX Luxembourg American Cemetery Normandy, France Oklahoma City National Memorial, OK Wendover Air Field, UT Wilbur Wright Birthplace, IN