Bastogne, Belgium Battleground, IN Book Depository, Dallas, TX Cape Canaveral Air Station, FL Fallen Timbers, OH Harpers Ferry, WV Jean Lafitte's Blacksmith Shop, LA Jesse Owens Memorial, AL LBJ Ranch, TX Luxembourg American Cemetery Normandy, France Oklahoma City National Memorial, OK Wendover Air Field, UT Wilbur Wright Birthplace, IN
Historic Site
Jean Lafitte's Blacksmith Shop, New Orleans, LA - October 20, 2012
Jean Lafitte is most well known for being a pirate, privateer and a smuggler in New Orleans around the turn of the 19th Century. But he also needed a legitimate business to launder the money and booty which was his blacksmith shop and tavern at the corner of Bourbon and St. Phillips Streets in New Orleans. I was unaware of its existence and only learned about it on the carriage ride we took around the French Quarter. Once I knew it was there I had to go back and have an adult beverage there to say I had had a beer in Jean Lafitte's Bar. According to the carriage guide, this bar is the oldest one in New Orleans. For me that makes it historical. My website, my rules!!
I remember back in 5th grade picking up a biography of Jean Lafitte at the Barnes Avenue Elementary School library in Lansing, MI and starting to read it. I was very disappointed as I soon discovered that the reading level was beyond what I was capable of comprehending and had to take it back unread. However, the following year I went back and checked it out again and was then able to read it. I remember thinking to myself that here was a way I could tell that going to school was making a difference in my life. I probably read about this blacksmith shop in the book and many years later, too many in fact, I had the opportunity to visit it.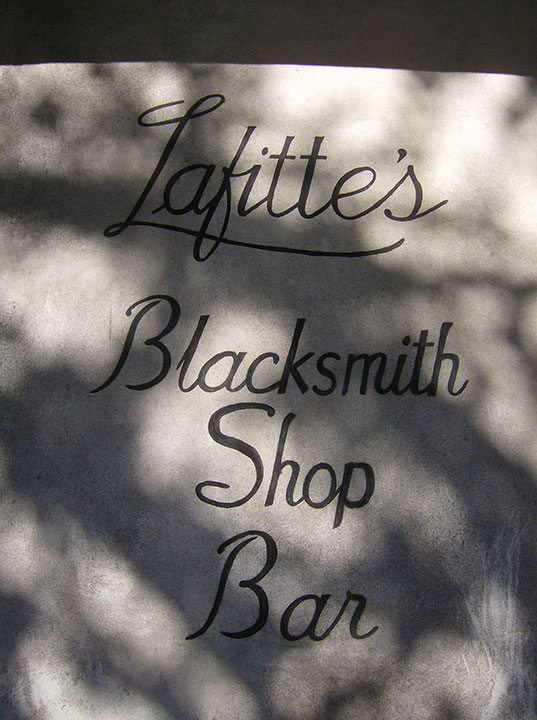 This is from the south wall.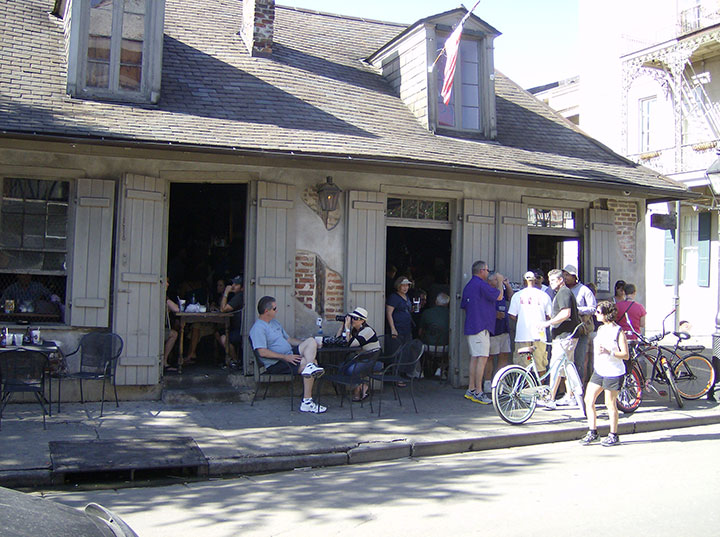 Looking at tourists as they make a stop and have a cold one.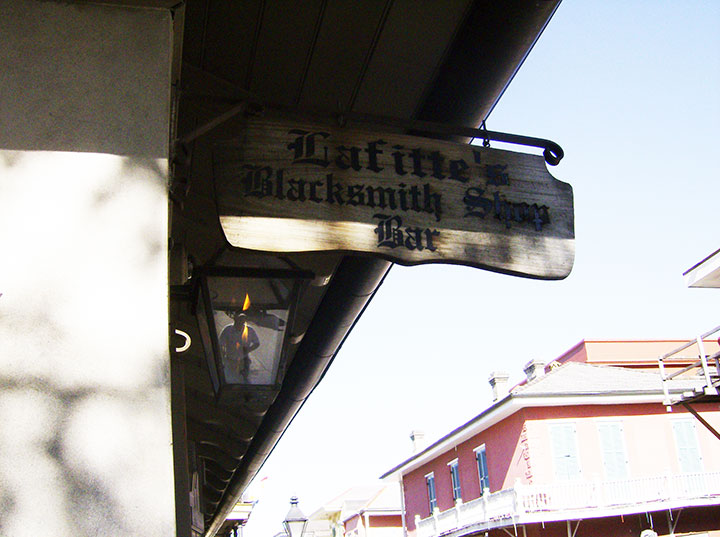 Bastogne, Belgium Battleground, IN Book Depository, Dallas, TX Cape Canaveral Air Station, FL Fallen Timbers, OH Harpers Ferry, WV Jean Lafitte's Blacksmith Shop, LA Jesse Owens Memorial, AL LBJ Ranch, TX Luxembourg American Cemetery Normandy, France Oklahoma City National Memorial, OK Wendover Air Field, UT Wilbur Wright Birthplace, IN