Bastogne, Belgium Battleground, IN Book Depository, Dallas, TX Cape Canaveral Air Station, FL Fallen Timbers, OH Harpers Ferry, WV Jean Lafitte's Blacksmith Shop, LA Jesse Owens Memorial, AL LBJ Ranch, TX Luxembourg American Cemetery Normandy, France Oklahoma City National Memorial, OK Wendover Air Field, UT Wilbur Wright Birthplace, IN
Historic Sites
Harpers Ferry, WV - September 22, 2011
Harpers Ferry gained fame for the John Brown raid of October 16-18, 1859 in which he and a group of fellow abolitionists attacked the Federal Armory here in an attempt to gain access to weapons and at the same time initiate a uprising by the slaves in the south. It has since been considered the first shot in the American Civil War that officially started two years later.
Entrance to visit this national park is actually a couple of miles away where there is ample parking and a small visitors' center. From the visitors' center one takes a bus to the National Park section of downtown Harpers Ferry which is just a treasure trove of American History that extends from before and after the John Brown Raid in 1859. This is a must for the true historian to visit.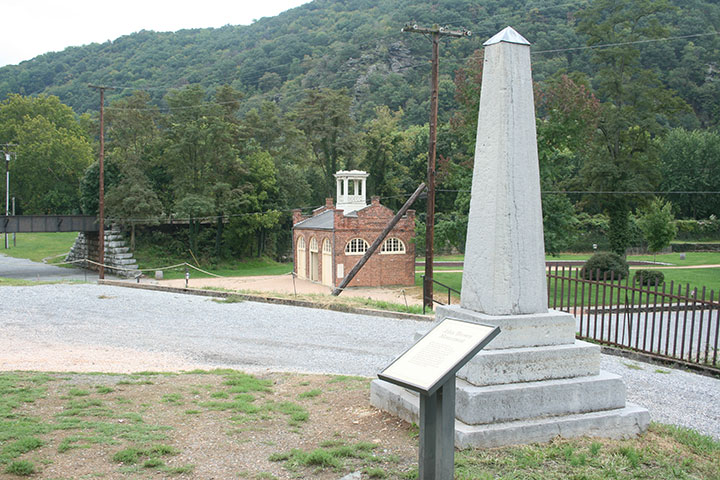 The John Brown Monument and the fire house that became his fort during the battle and where he was captured.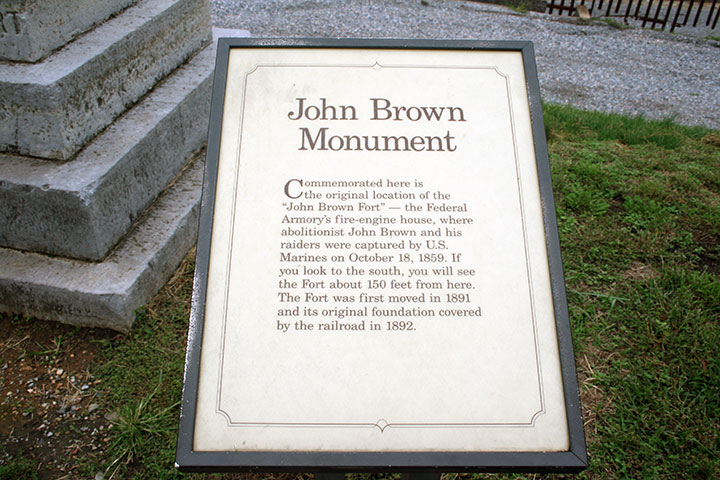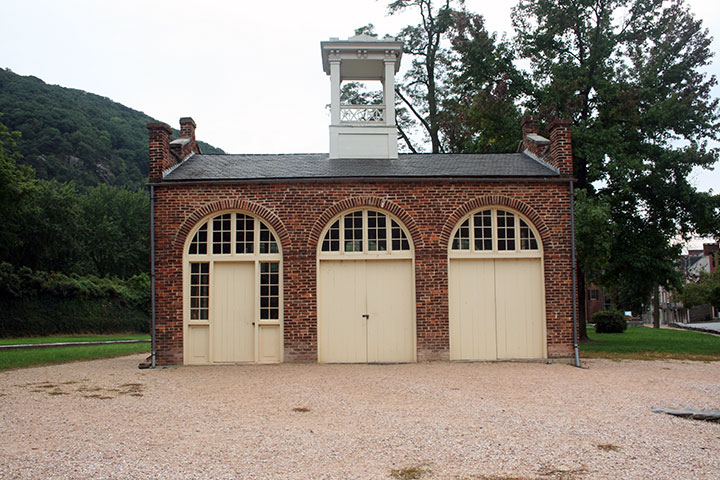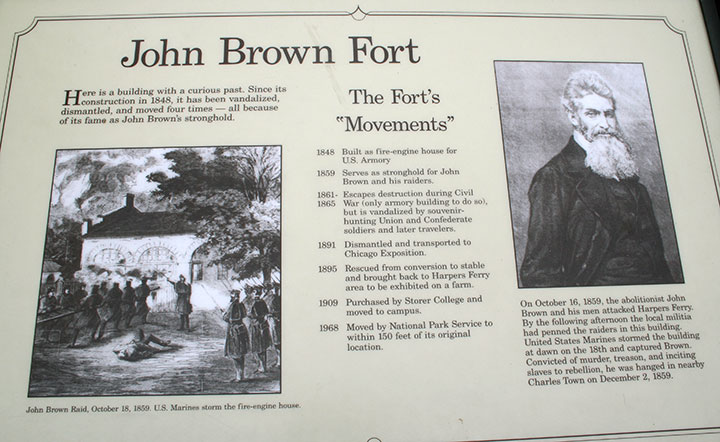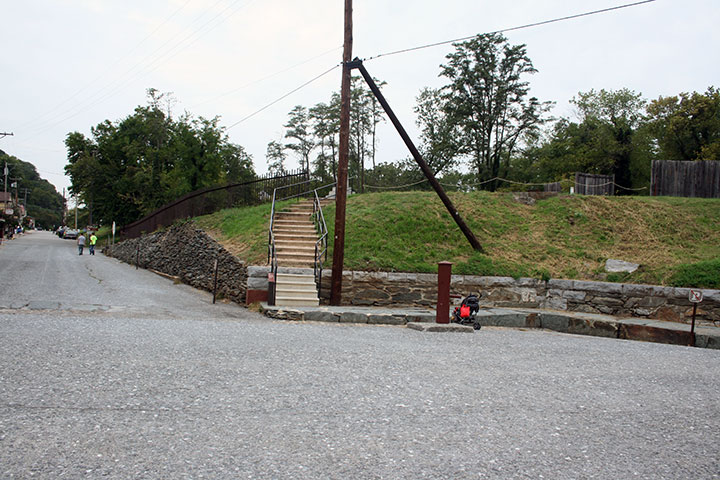 Standing in front of the fire house and looking back at where the first three photos were taken from is the location of where the armory used to stand. A dirt berm has been built up around its former location.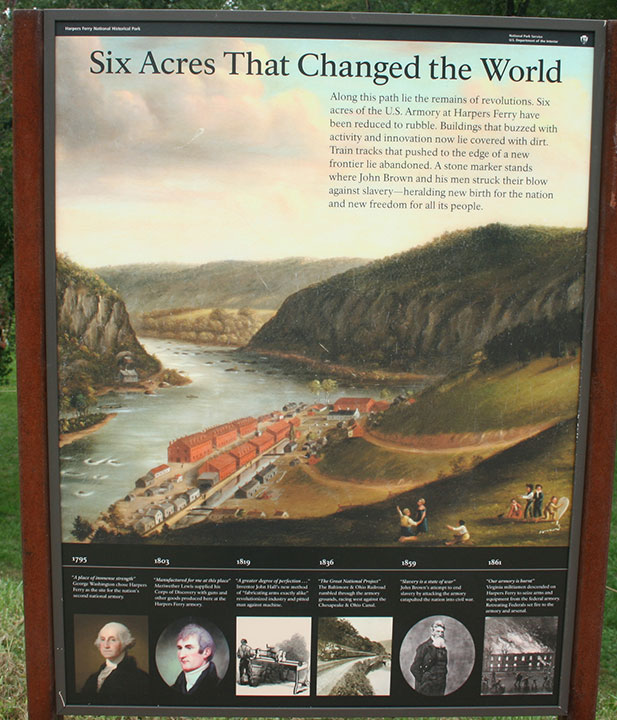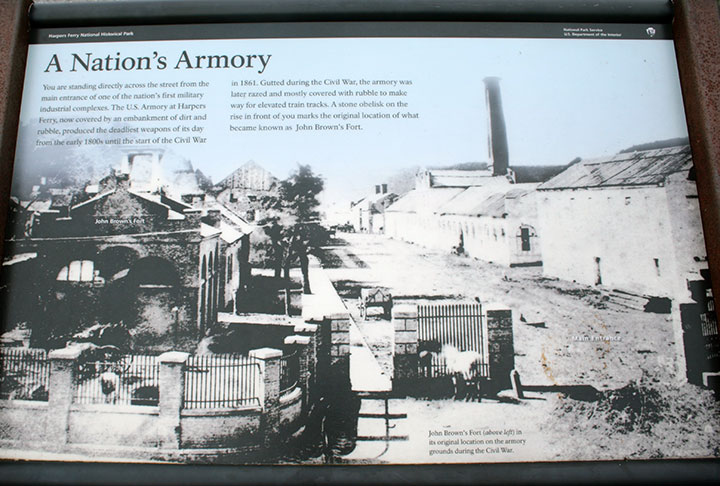 The Armory. The two photos below were taken in the same area a century and a half later. Note the fire station front left.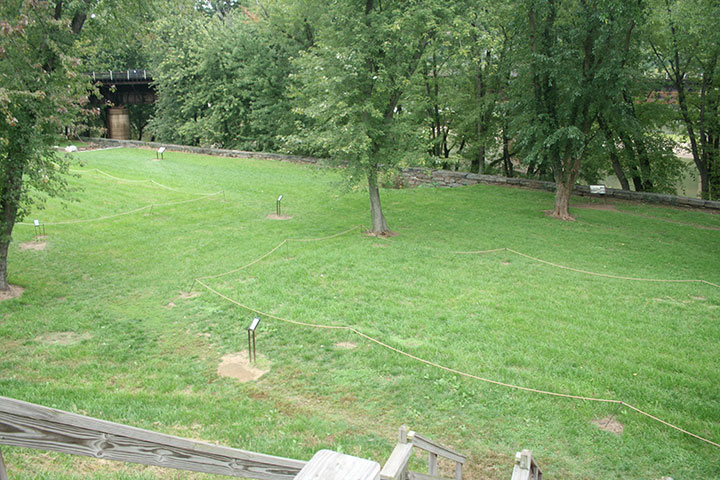 Standing on top of the berm this is where some of the buildings pictured in the above photo were situated.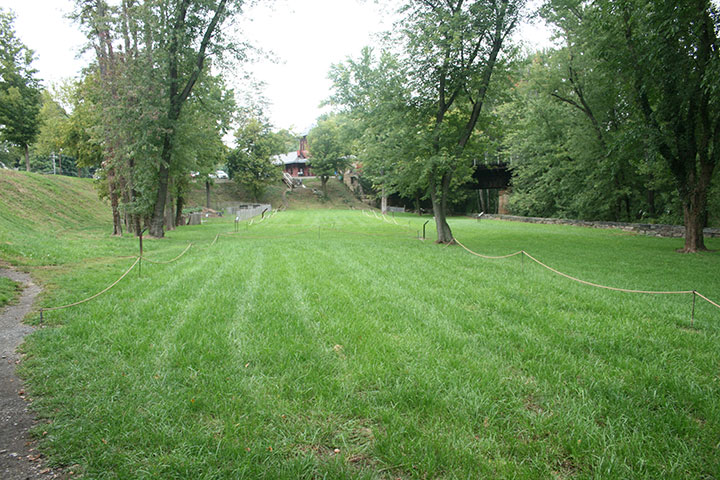 This photo was probably taken in the same location as the one two photos above.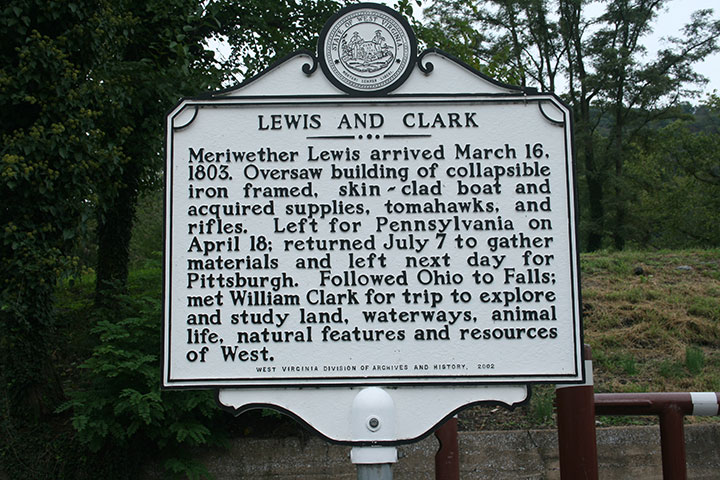 There is lots of history here at Harpers Ferry.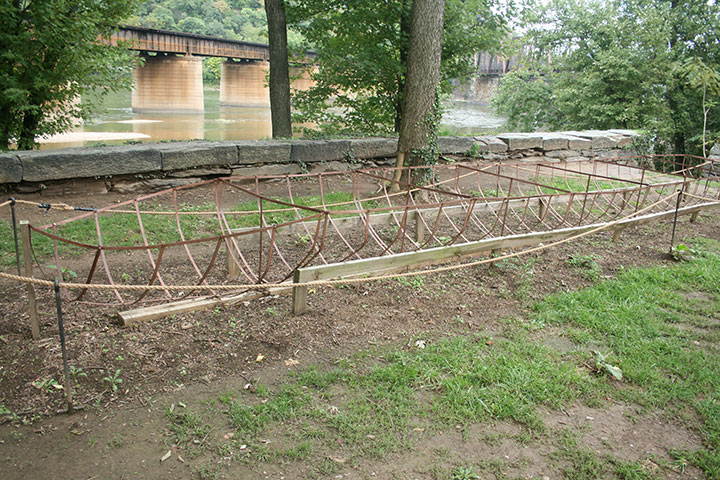 A re-creation of Lewis' iron frame boat.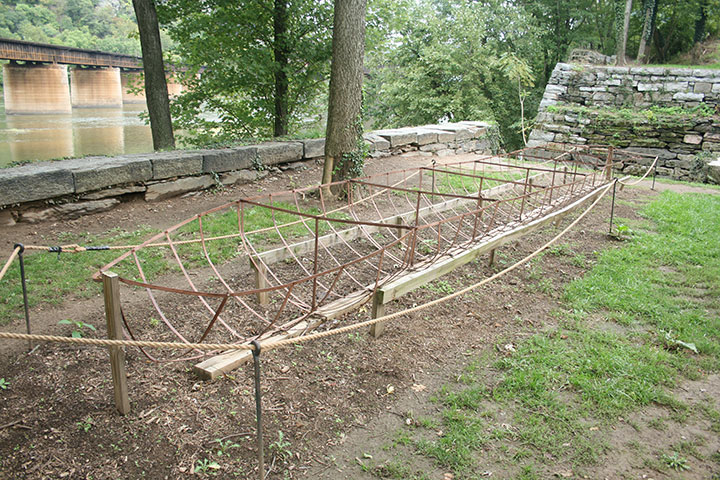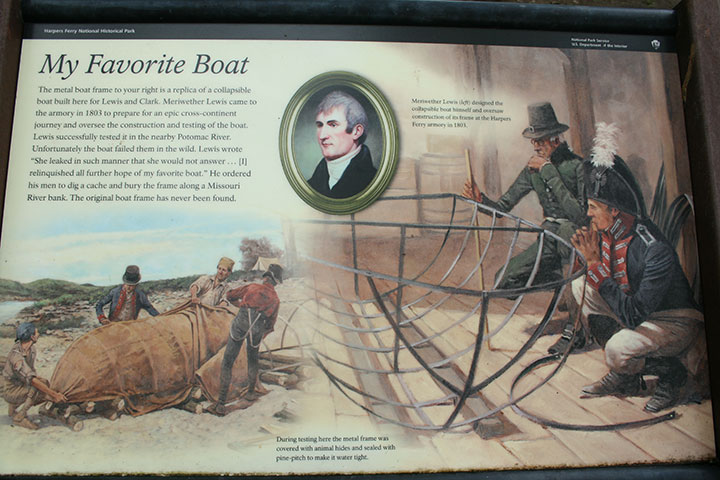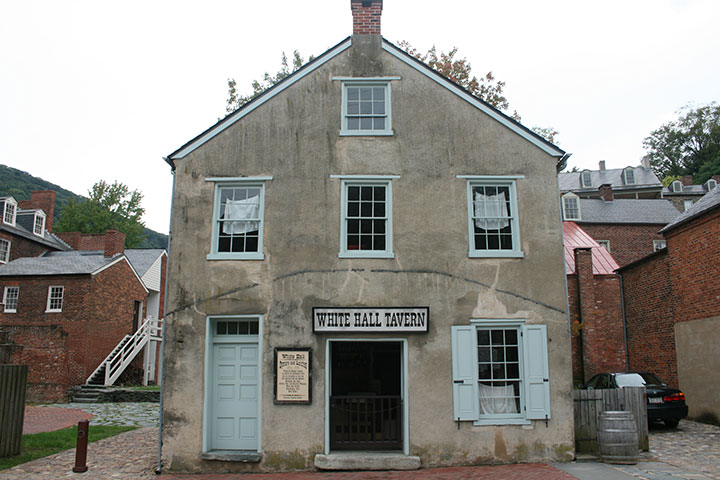 Every big factory in the US has a bar or tavern across the street from it and the White Hall Tavern was the designated drinking spot for the armory workers at lunch and even during working hours. Actually labor relations at the Armory were not all that great but we will let the reader make a trip to Harpers Ferry to learn more about that.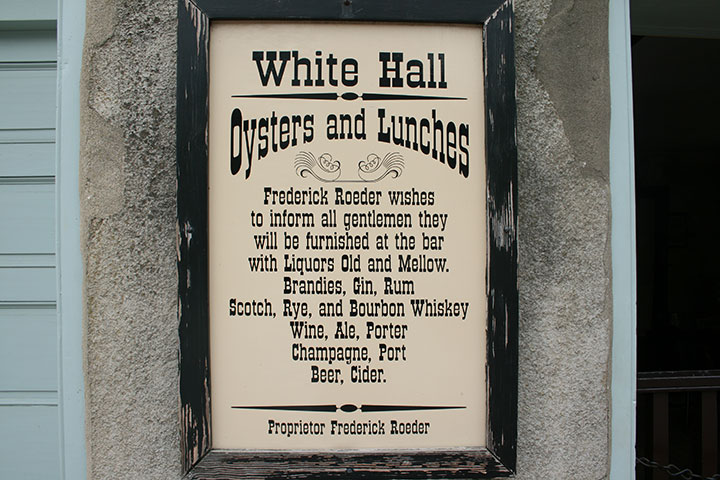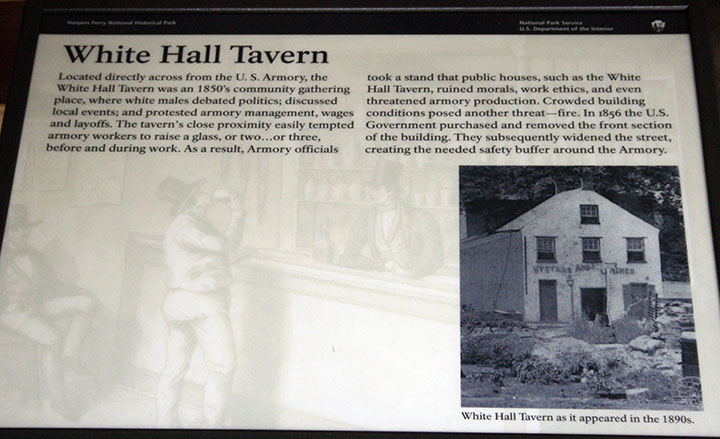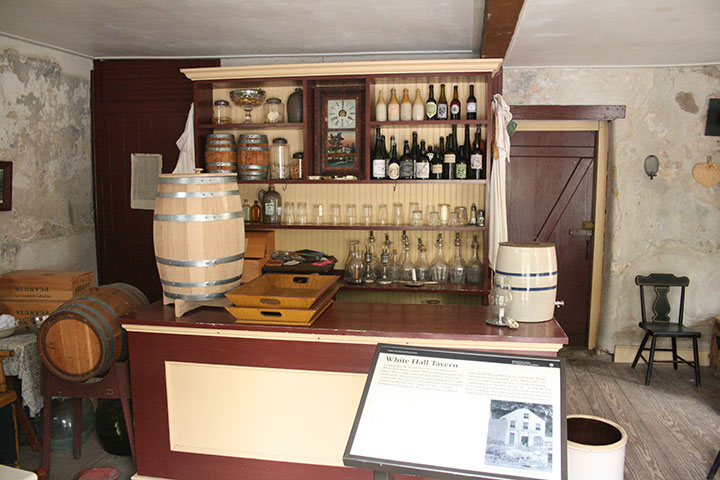 Bastogne, Belgium Battleground, IN Book Depository, Dallas, TX Cape Canaveral Air Station, FL Fallen Timbers, OH Harpers Ferry, WV Jean Lafitte's Blacksmith Shop, LA Jesse Owens Memorial, AL LBJ Ranch, TX Luxembourg American Cemetery Normandy, France Oklahoma City National Memorial, OK Wendover Air Field, UT Wilbur Wright Birthplace, IN