Bastogne, Belgium Battleground, IN Book Depository, Dallas, TX Cape Canaveral Air Station, FL Fallen Timbers, OH Harpers Ferry, WV Jean Lafitte's Blacksmith Shop, LA Jesse Owens Memorial, AL LBJ Ranch, TX Luxembourg American Cemetery Normandy, France Oklahoma City National Memorial, OK Wendover Air Field, UT Wilbur Wright Birthplace, IN
Historic Site
Jesse Owens Memorial Park, Danville, AL - October 16, 2012
Unless one is a historian they probably don't know who Jesse Owens was or what he did. In a nutshell he was the son of sharecropper parents on this location in Danville, AL. As he matured into a teenager he developed into and extraordinary track athlete and ended up at Ohio State University in 1935 on its track team. For black teenage in 1935 to be on any college team was unheard of so this was a very rare or almost non-existent occurrence. Even more rare was the fact that he was one of several black athletes that competed in the 1936 Berlin Summer Olympics, which was where Adolf Hitler was going to show that his supposed Aryan race of super men and women would win all or most of the events. Jesse Owens was one of many that punched holes in Hitler's dreams in 1936 as he won four gold metals while there. One or several persons have purchased the property that he grew up on in Danville before his family moved out of the south in the 1930's.
This is a first class, well done and extraordinary museum in that tells one man's story. There are probably other museums like this around that are dedicated to one person but with the exception of US Presidential Libraries/Museums I am not familiar with them. For the serious US historian this is a recommended stop.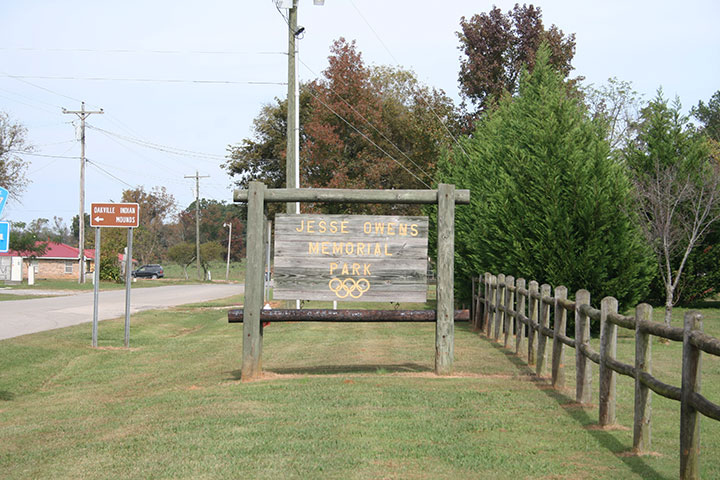 The sign for the Oakville Indian Mounds is shown in the photo. The two locations are no more than a mile apart, if that far. It is not very often two historic sites are located naturally so close together.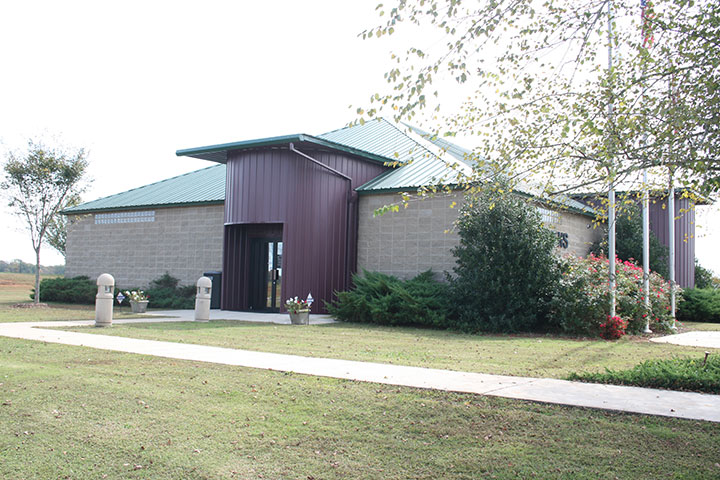 The museum building. Inside is a first class display.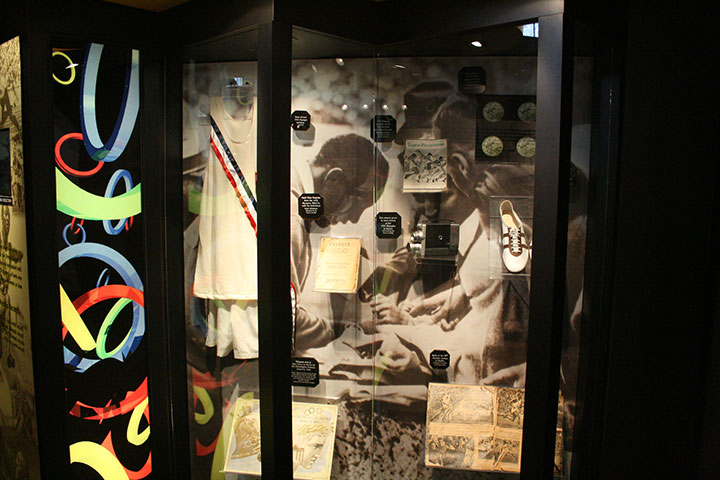 Just one of many exhibits inside the museum. I did not take many photos inside. It is best one visits and sees them for himself. One of the highlights of the visit was a 1960 film where Jesse went back to Berlin and retold the story of his accomplishments there. It is about 45 minutes long but well worth the time.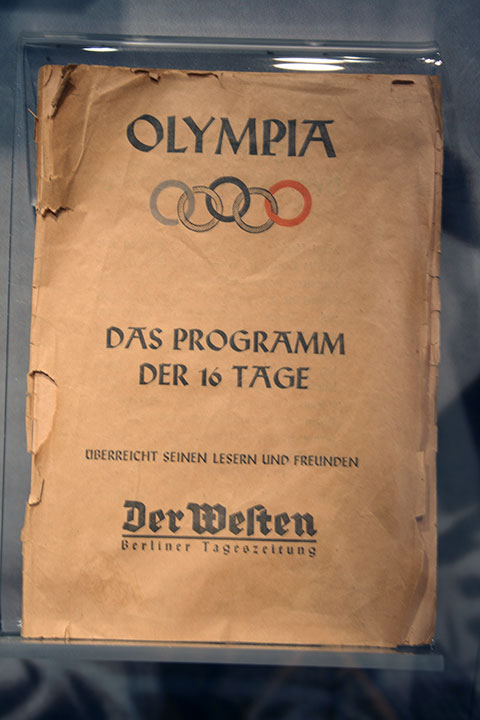 A program from the 1936 Olympics.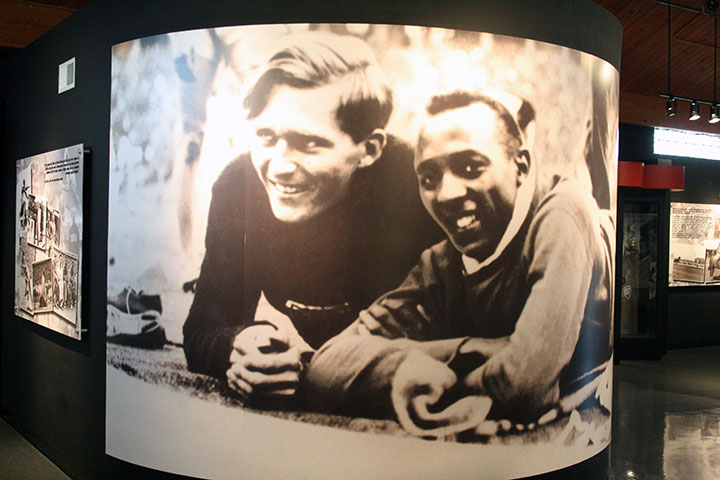 Lutz Long and Jesse Owens. Lutz as a competitor of Jesse's in the long jump but the two of them became good friends. Lutz even gave Jesse some tips on how to do better in the running long jump, which Jesse won. Lutz Long was killed in 1944 in WWII but his son met Jesse for the filming of the 1960 Berlin film.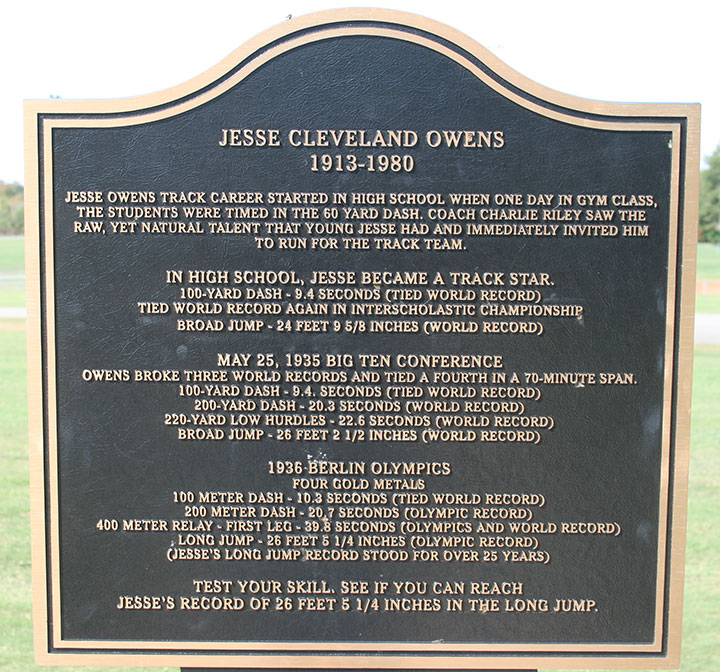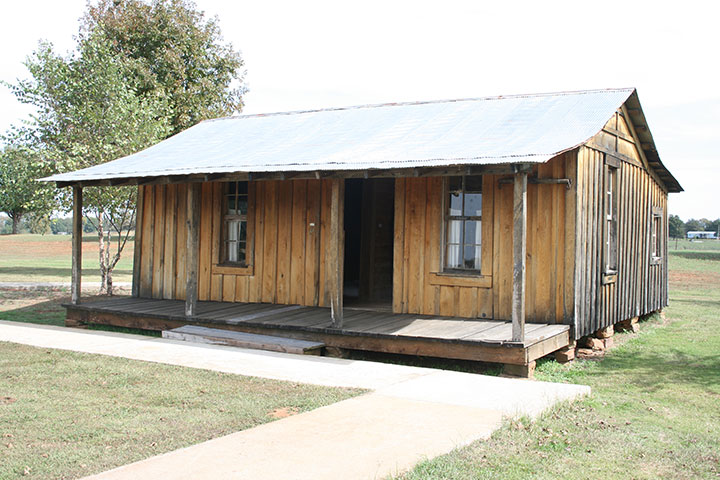 This is a 1996 replica of the Owens's home on the actually property they farmed. This replica house is about 100 yards west of where it originally stood.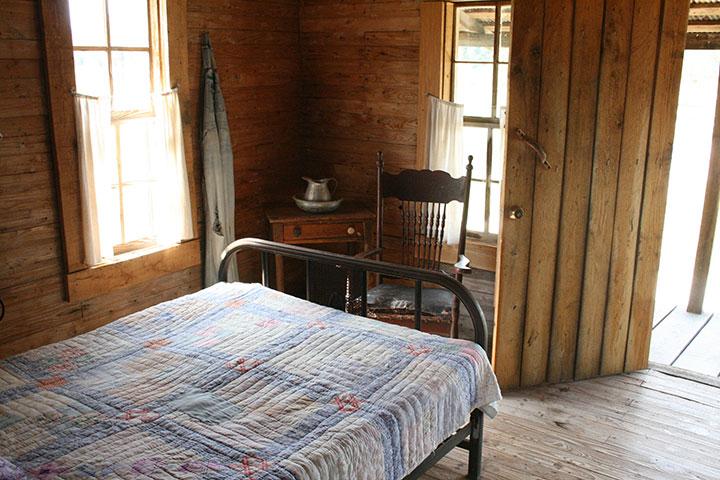 Coming through the front door this is the "master bedroom".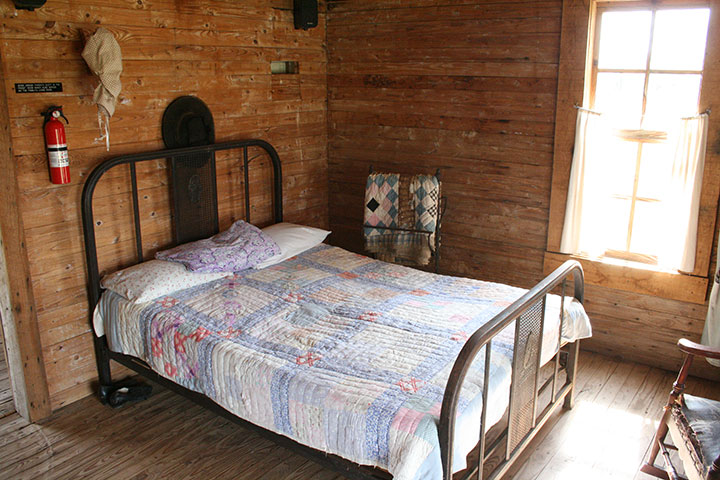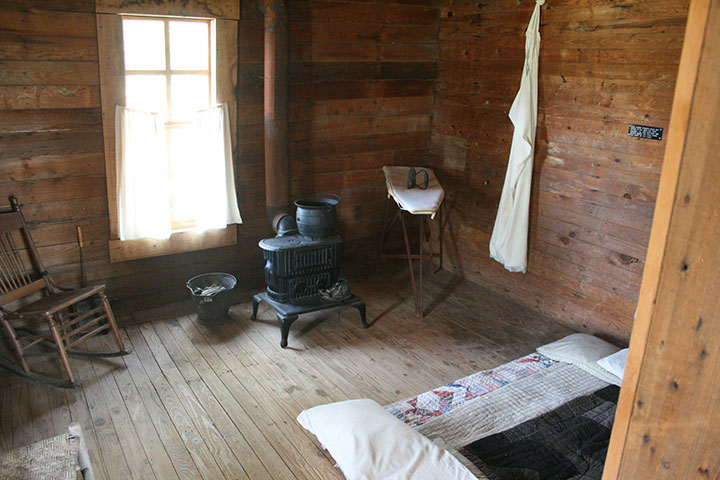 The "family room" and bedroom for the children. If I remember correctly there were six children and they all slept in the same bed.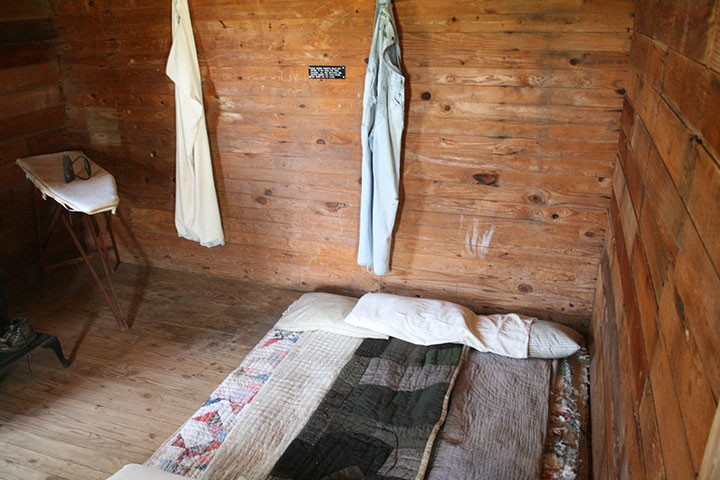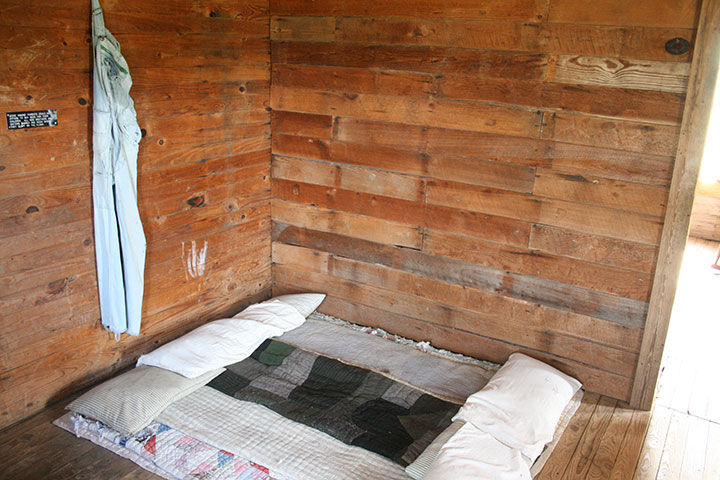 Note the bed lays directly on the floor.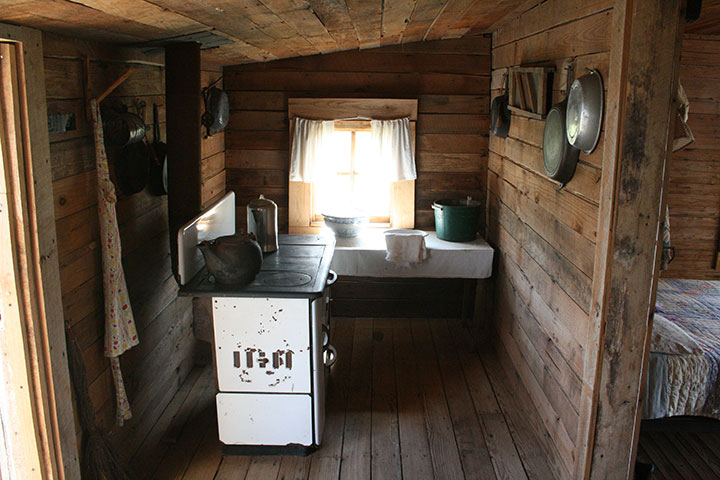 The kitchen. The master bedroom is to the right.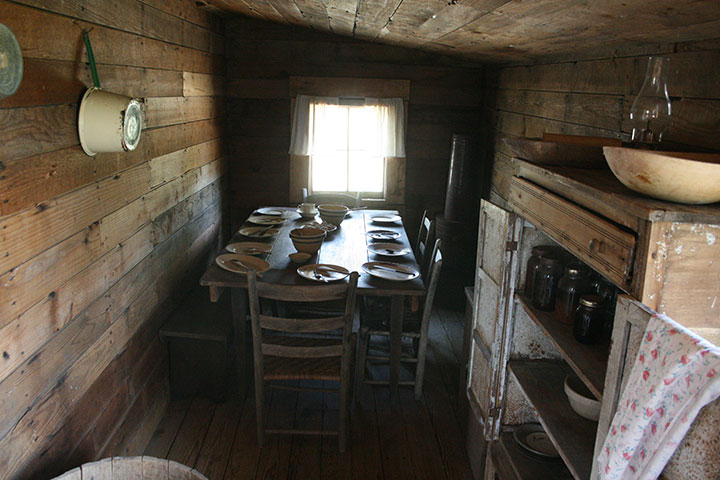 The eating area.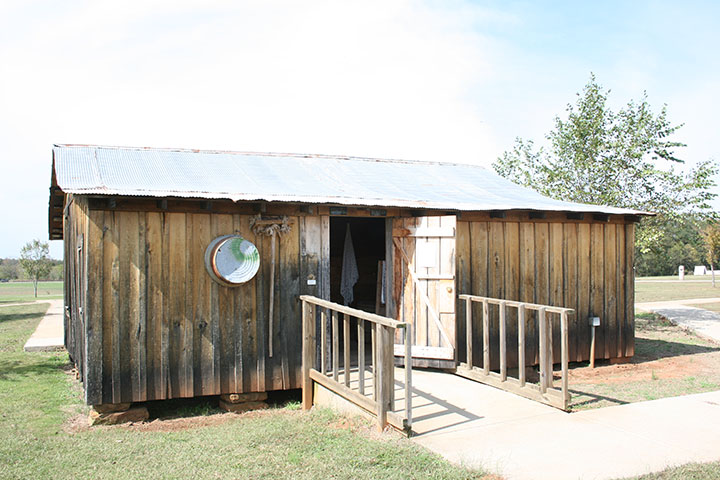 The back door or kitchen side of the house.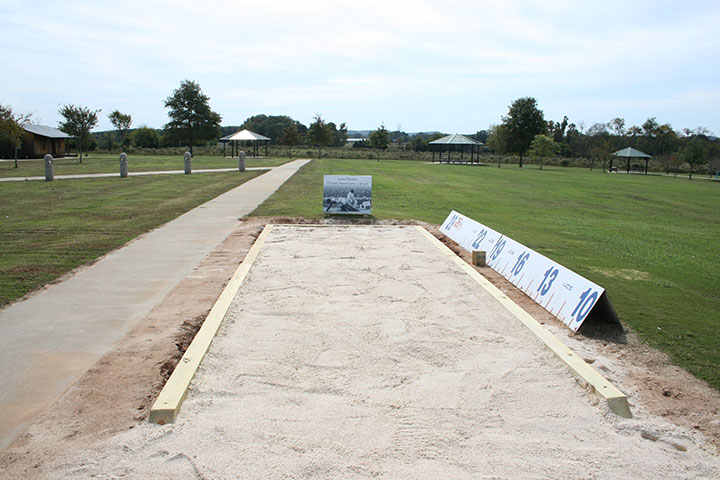 One can try doing the running broad jump to see how close they can come to Jesse's record.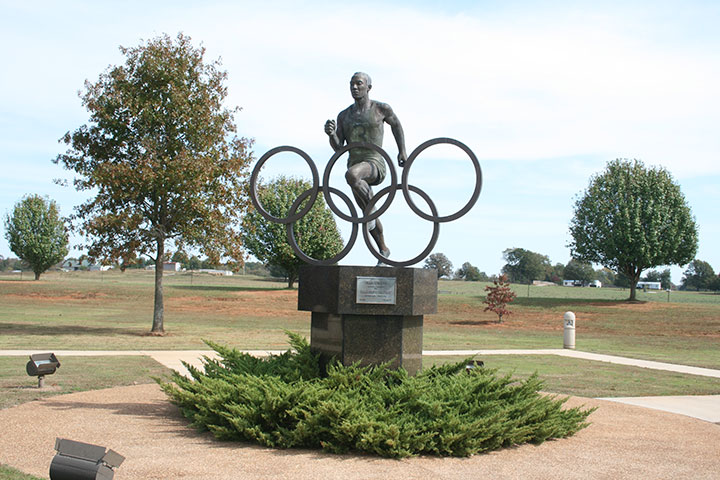 I am not sure how many acres the guide told me was part of the Memorial Park but it is quite a few. In fact when one pulls into the park there is a small visitor center on the left which I thought was the museum. However, the museum pictured earlier is about a quarter a mile up a hill. I originally thought it was a school as it looks that large and there are some swing sets and such in the park it.
Bastogne, Belgium Battleground, IN Book Depository, Dallas, TX Cape Canaveral Air Station, FL Fallen Timbers, OH Harpers Ferry, WV Jean Lafitte's Blacksmith Shop, LA Jesse Owens Memorial, AL LBJ Ranch, TX Luxembourg American Cemetery Normandy, France Oklahoma City National Memorial, OK Wendover Air Field, UT Wilbur Wright Birthplace, IN