Bastogne, Belgium Battleground, IN Book Depository, Dallas, TX Cape Canaveral Air Station, FL Fallen Timbers, OH Harpers Ferry, WV Jean Lafitte's Blacksmith Shop, LA Jesse Owens Memorial, AL LBJ Ranch, TX Luxembourg American Cemetery Normandy, France Oklahoma City National Memorial, OK Wendover Air Field, UT Wilbur Wright Birthplace, IN

Historic Site
Luxembourg American Cemetery and Memorial, Luxembourg - May 12, 2008
This U.S. National Cemetery, encompassing 50.5 acres, is just southwest of the Luxembourg Airport and is at the same roundabout one takes to get to the airport off of A1/E25/E44. Interned at the Memorial and Cemetery are 5,076 Americans that lost their lives in the Battle of the Bulge and the campaign for the Rhine River. General Patton is the most famous soldier buried here and has a separate location, which was not always the case, as he was originally buried with the rest of the troops, but due to the turf damage caused by all of the foot traffic, he was given his own area. General Patton was buried on Christmas Day in 1945, and as the procession proceeded to the cemetery through the town, masses of persons stood in the rain that was falling that day to pay their last respects.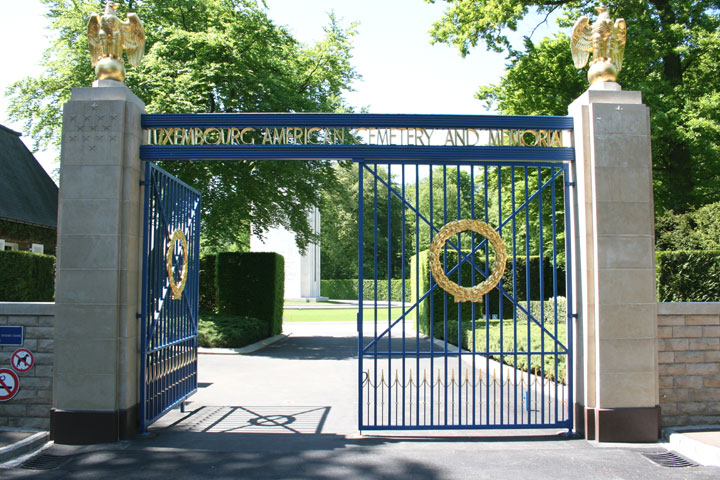 The Main Gate to the Cemetery and Memorial.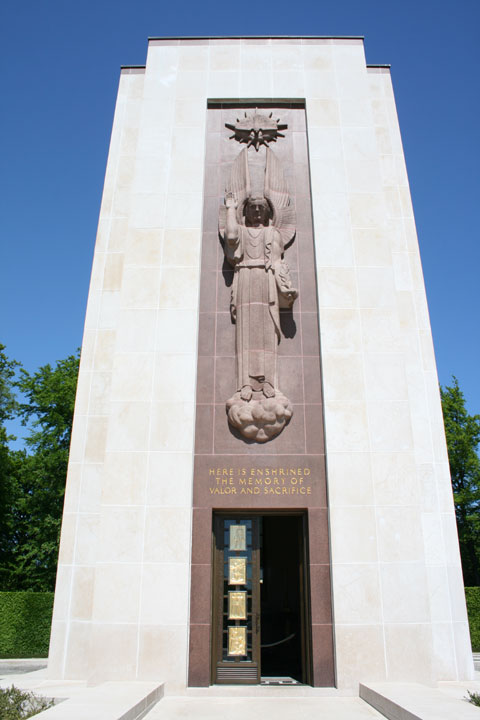 Inside the Memorial Building is a chapel.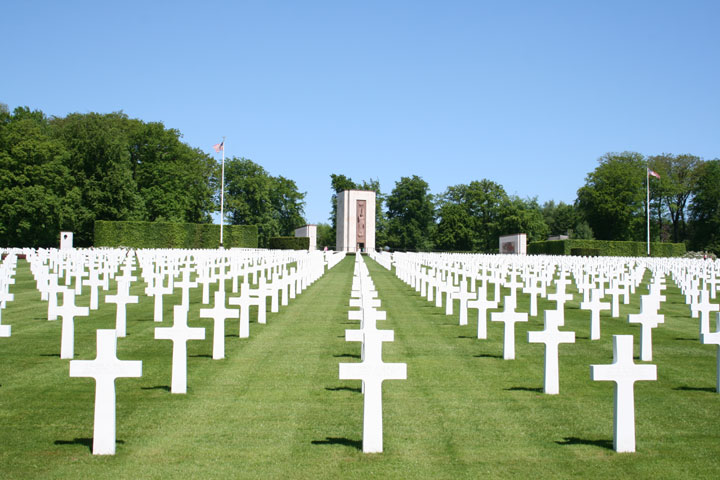 Just a few of the well attended 5,076 graves.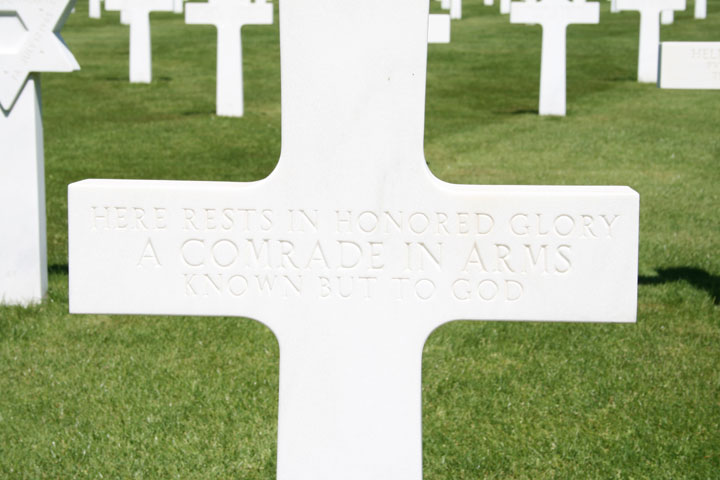 One of many unknown at this cemetery.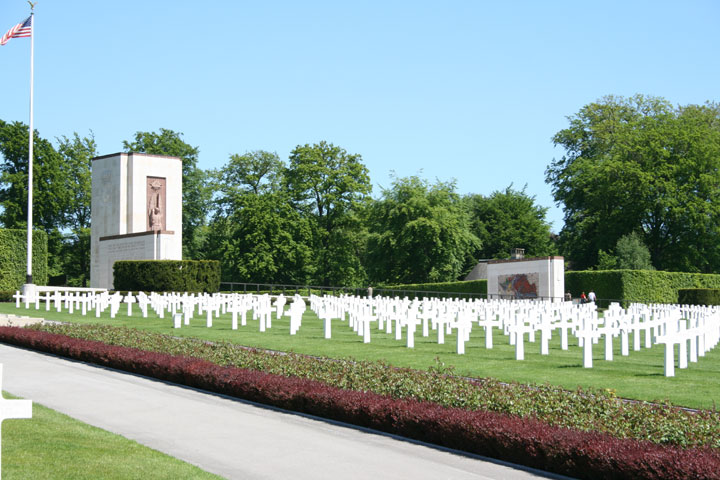 More well maintained graves.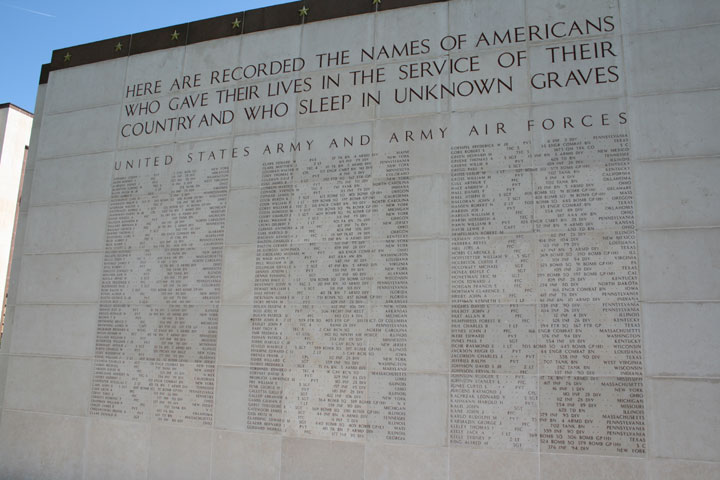 Names of those never recovered in order from A-K.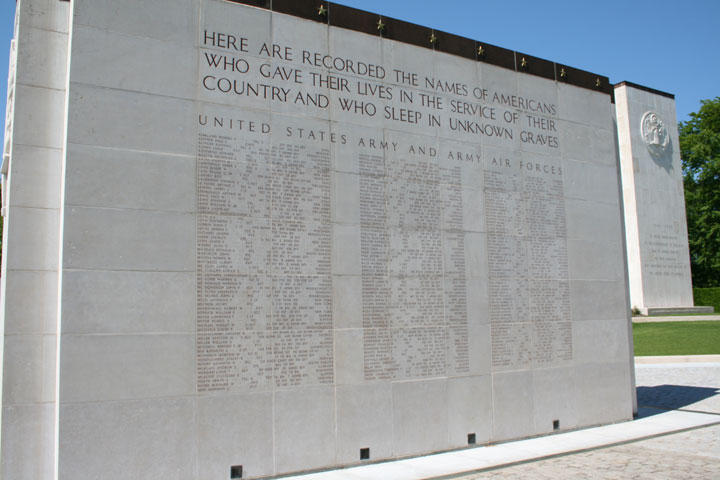 The list continues from K-Z.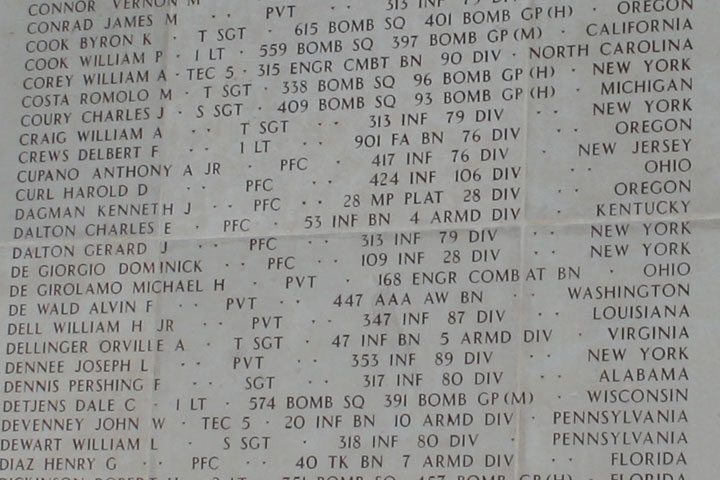 A small sample of the names.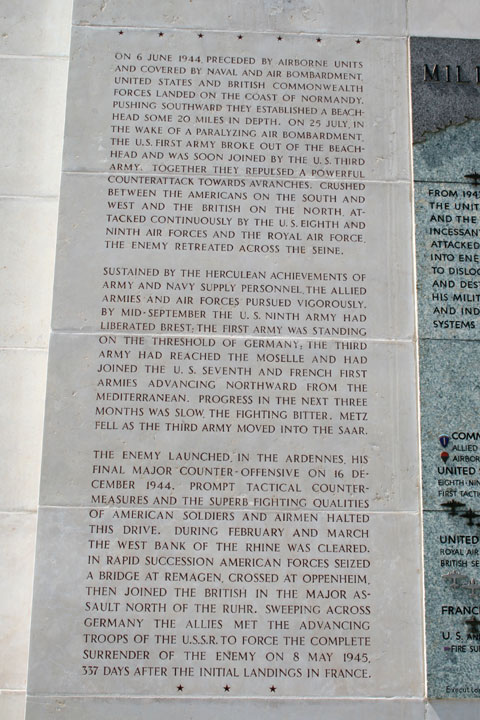 Some of the history that explains the WWII European Theater.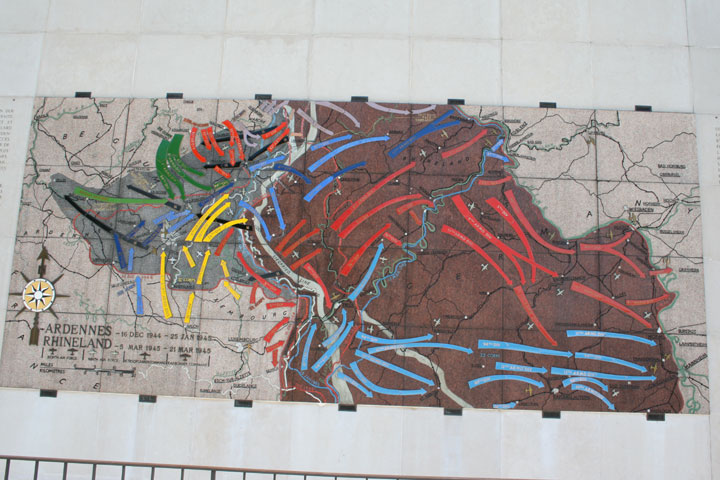 Associated map of the progress in Europe.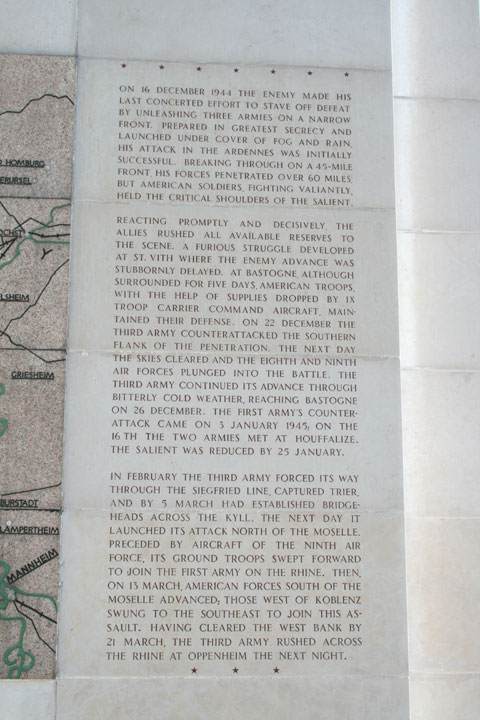 More history.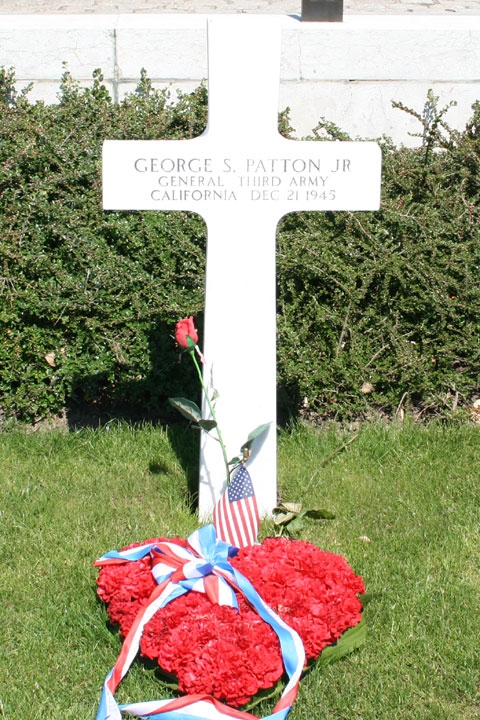 General Patton's Grave.
Bastogne, Belgium Battleground, IN Book Depository, Dallas, TX Cape Canaveral Air Station, FL Fallen Timbers, OH Harpers Ferry, WV Jean Lafitte's Blacksmith Shop, LA Jesse Owens Memorial, AL LBJ Ranch, TX Luxembourg American Cemetery Normandy, France Oklahoma City National Memorial, OK Wendover Air Field, UT Wilbur Wright Birthplace, IN