Former Featured Photos
Included on this page are old photos we have featured on the home page in years past. As we update the home page we still want to highlight what we consider to be some of our better shots.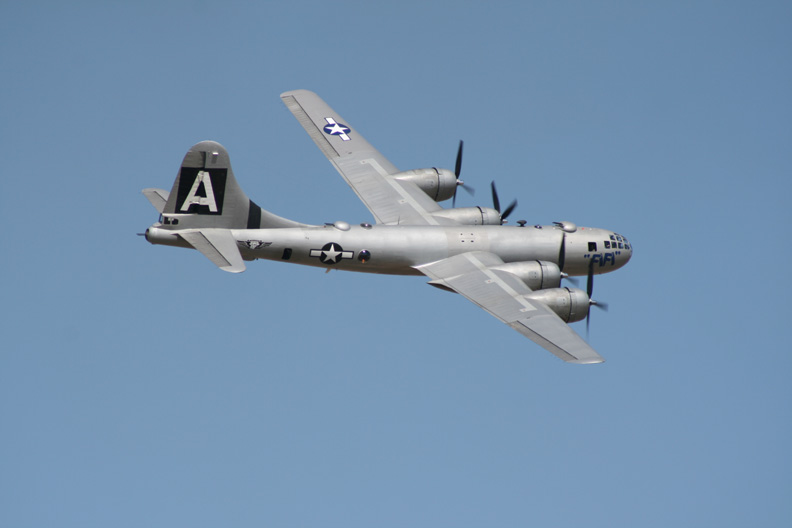 The world's only flying B-29, FiFi making her airshow debut after a four year engine change and upgrade at the CAF Midland Airsho 2010.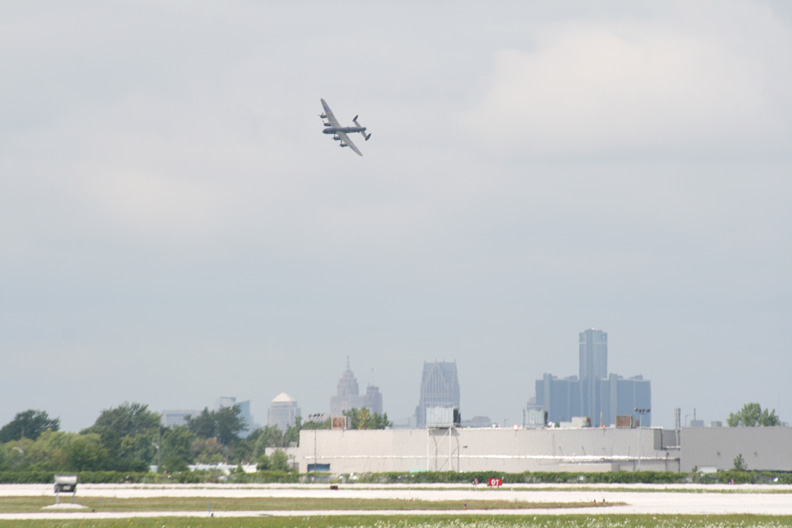 Avro Lancaster making a turn around for another high speed pass at the Windsor International Air Show on August 22 with the Detroit Skyline in the background. The Lancaster is highly maneuverable and is a lot more fun to watch at an air show than the B-17 or B-24. The pilots for the Canadian Warplane Heritage do a great job of flying and putting on an impressive show. They really know how to make the Lanc "Talk"!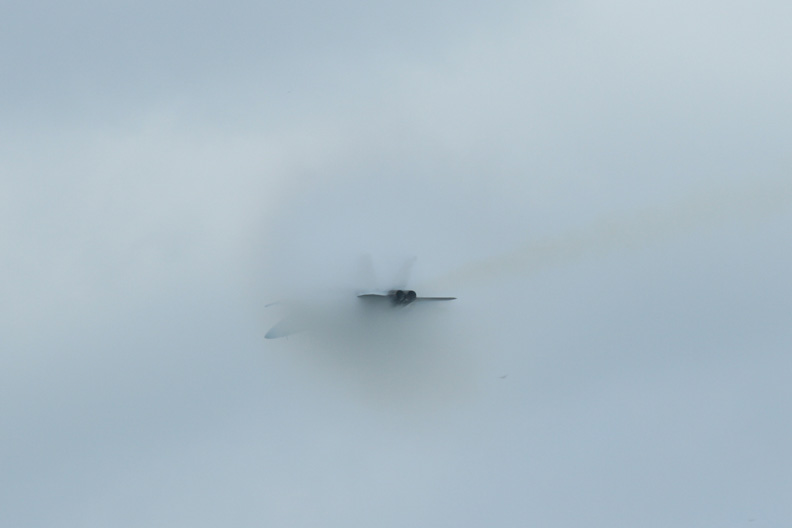 Got it!! F-18 Super Hornet at Rockford Airfest 2010.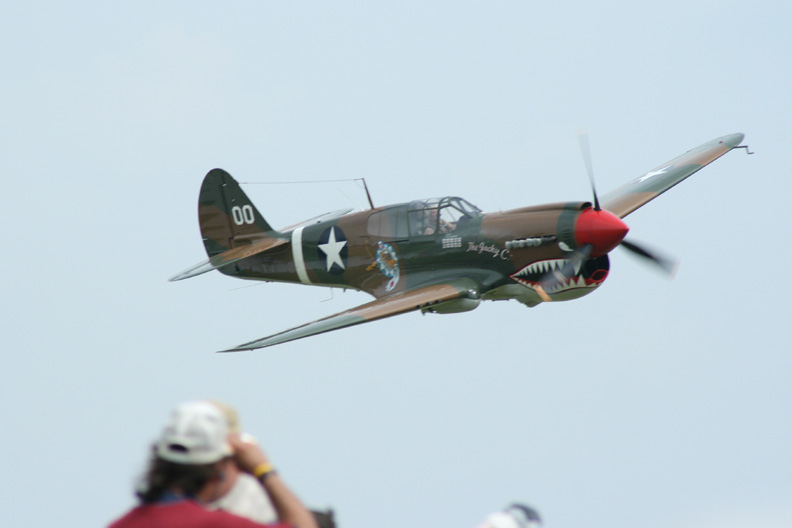 Dan Dameo making a low pass in the American Airpower Museum's P-40 on Saturday June, 5 2010 at the Mid Atlantic Museum's WWII Weekend at Reading, PA. This was one of many great warbirds at the event this year.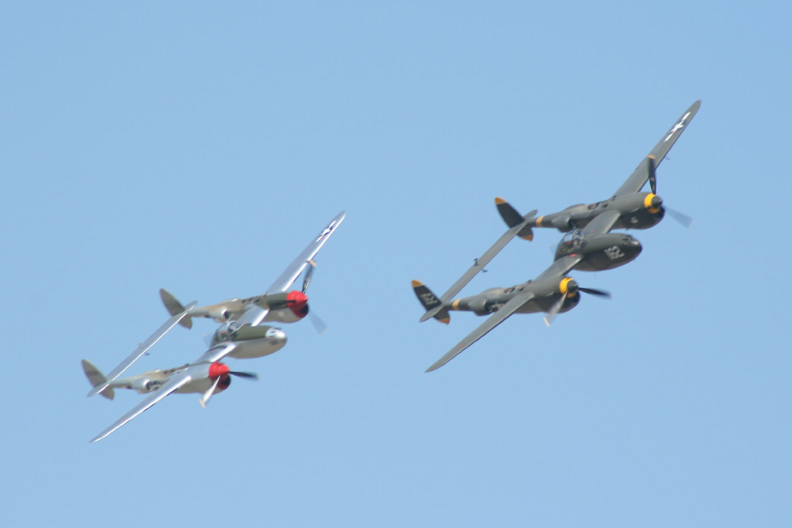 Twin P-38s at the 2010 Chino Air Show on May 15.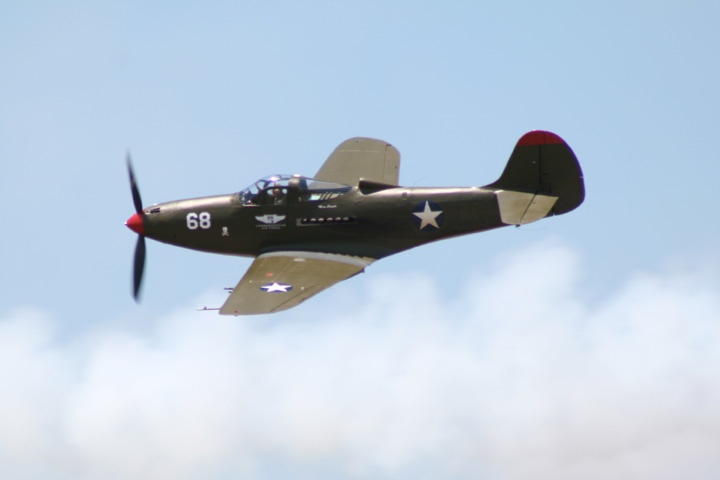 Commemorative Air Force P-39 during Tora Tora at the Eglin AFB Airshow on Sunday April 11, 2010.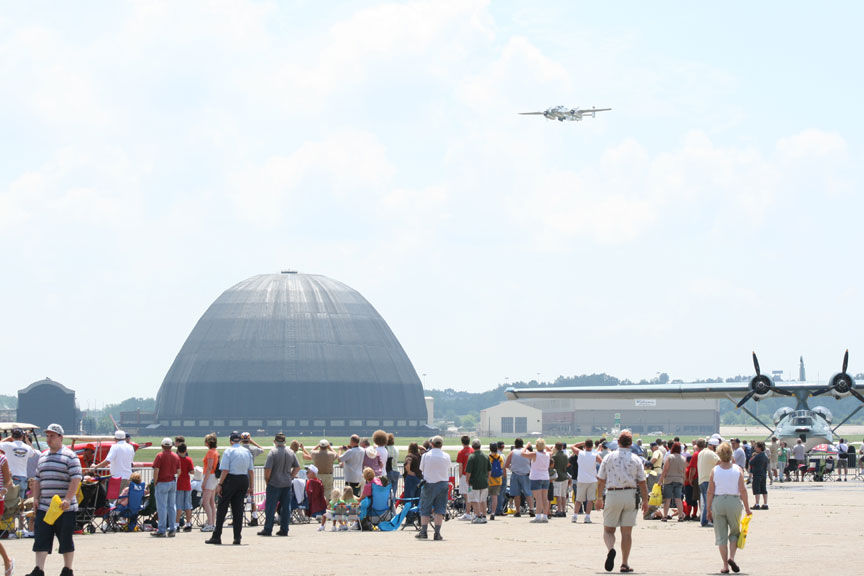 Larry Kelly's B-25 "Panchito" doing a flyby with the Akron Airdock and FG-1 Corsair final assembly building in the background. Wings over Akron, June 14, 2008.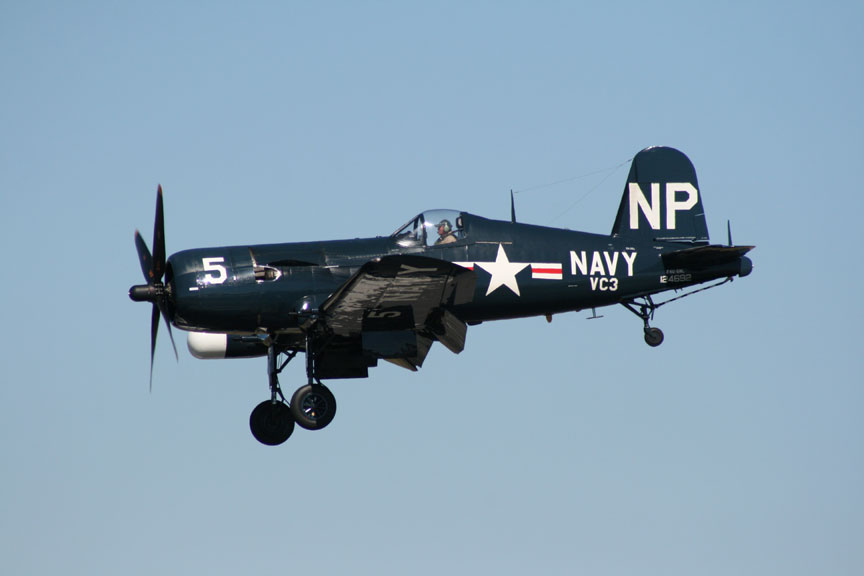 Dan McCue landing the Collins Corsair at the NAS Jacksonville Airshow on October 26, 2008.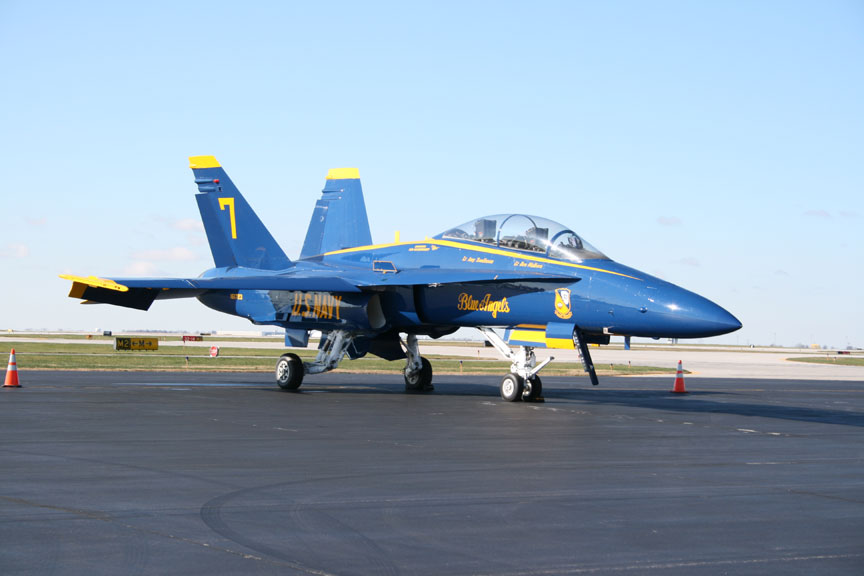 Blue Angel Number 7 at Indianapolis International Airport on November 21, 2008.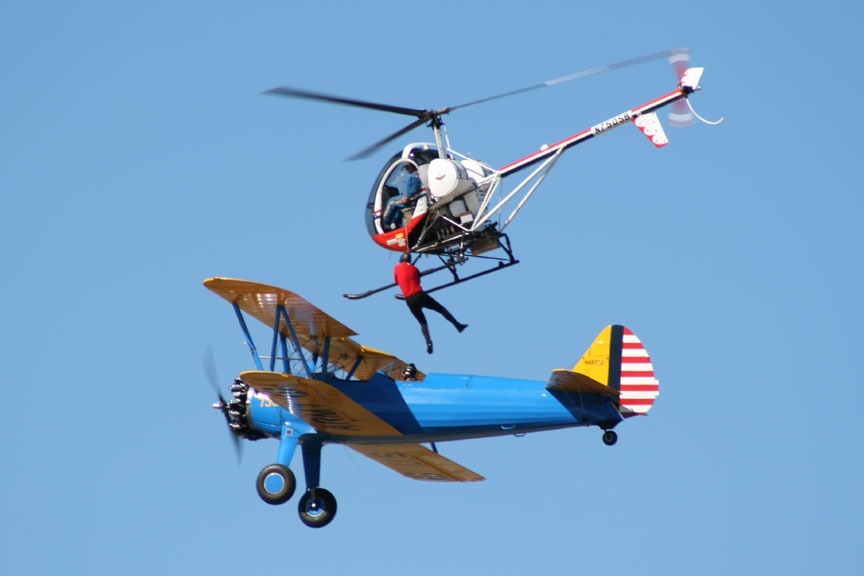 Todd Green transferring from John Mohr's PT-17 to Otto the Helicopter - Pensacola Blue Angel Homecoming Air Show, November 15, 2008.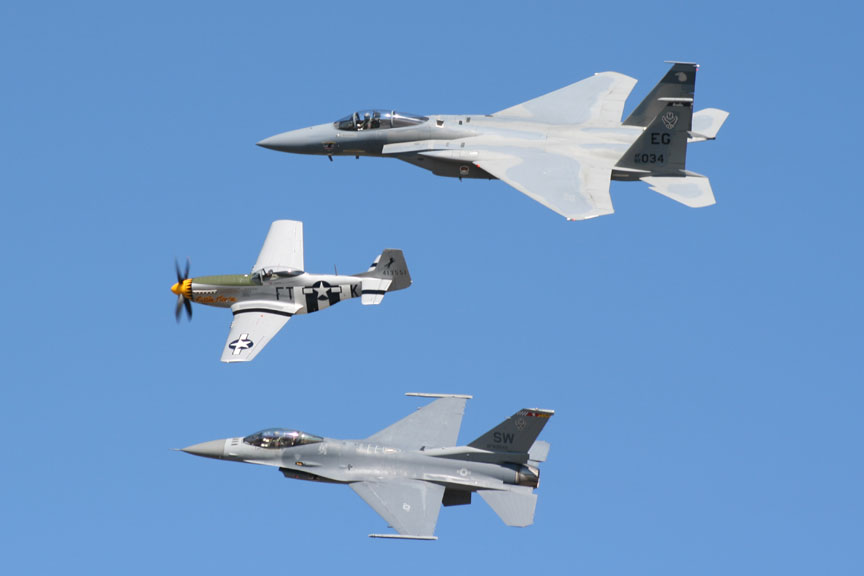 Heritage Flight. Pensacola Blue Angel Homecoming Air Show, November 15, 2008.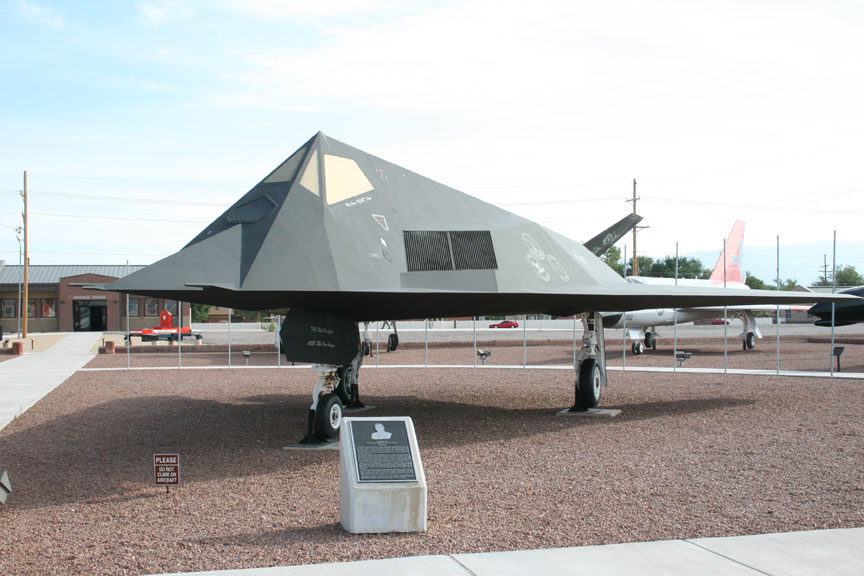 F-117A at Holloman AFB, Alamogordo AFB - October 3, 2008 - This is the one of only three F-117A's on display as a gate guard in the world. Another is in Blackbird Park in Palmdale, CA and one at Lockheed Plant 10 also in Palmdale, CA. Check my California Gate Guard page for photos of them.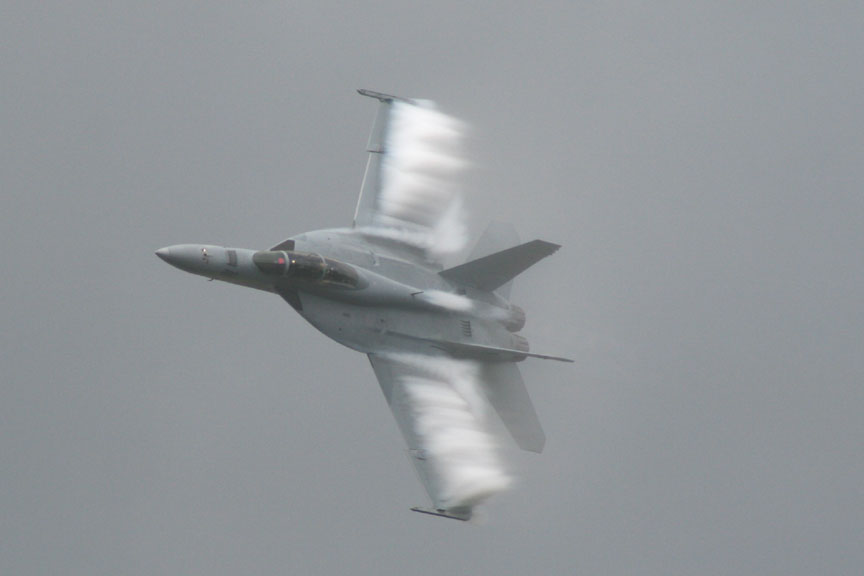 The F-18 Super Hornet in a high speed vapor pass at the Parkersburg, WV Air Show on September 28, 2008.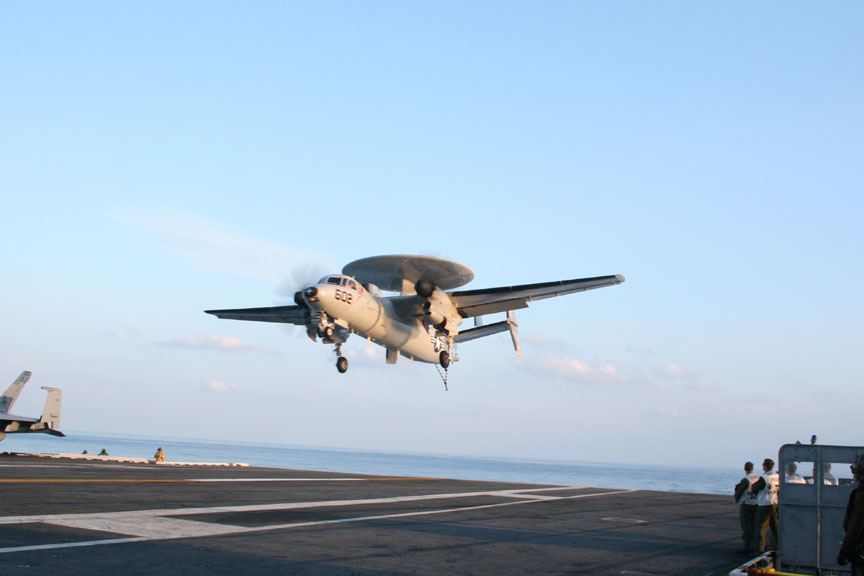 USS Theodore Roosevelt - CVN-71 July 26, 2008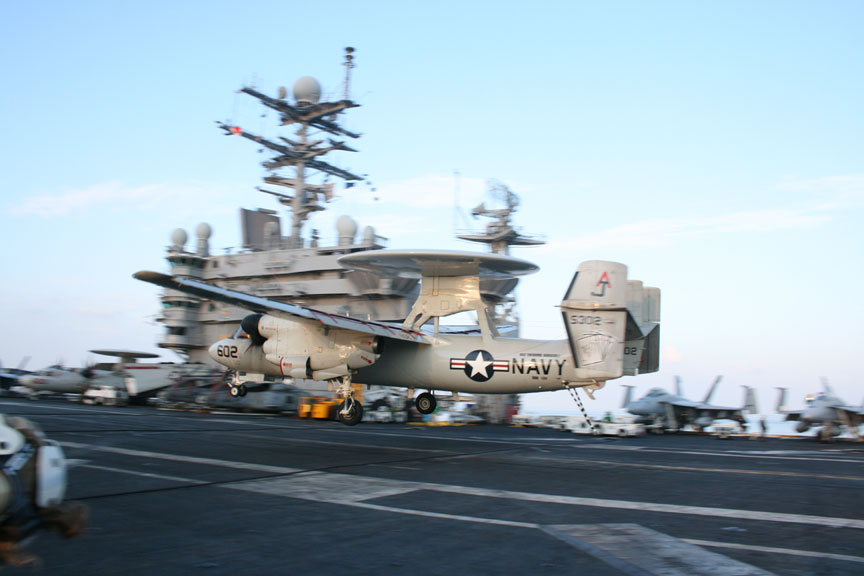 USS Theodore Roosevelt - CVN-71 July 26, 2008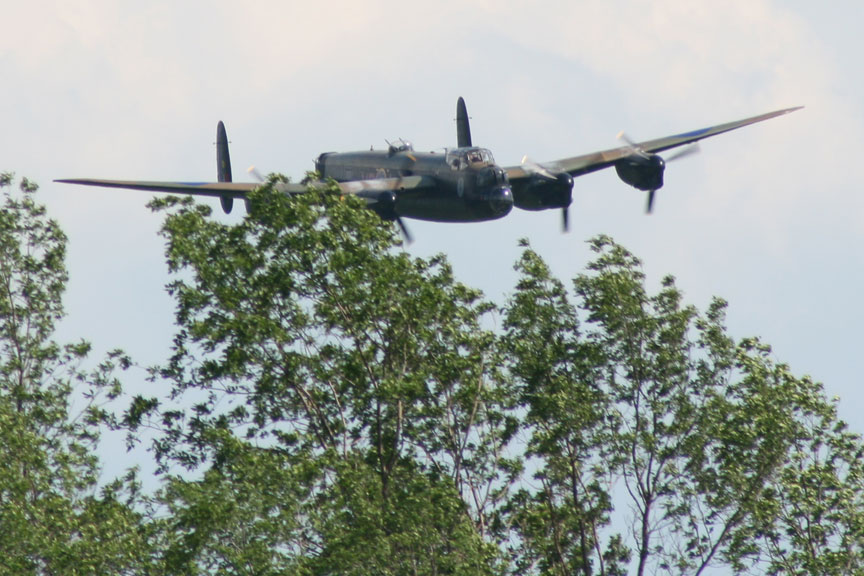 Canadian Warplane Heritage Avro Lancaster at Niagara Falls, Ontario Airshow June 15, 2008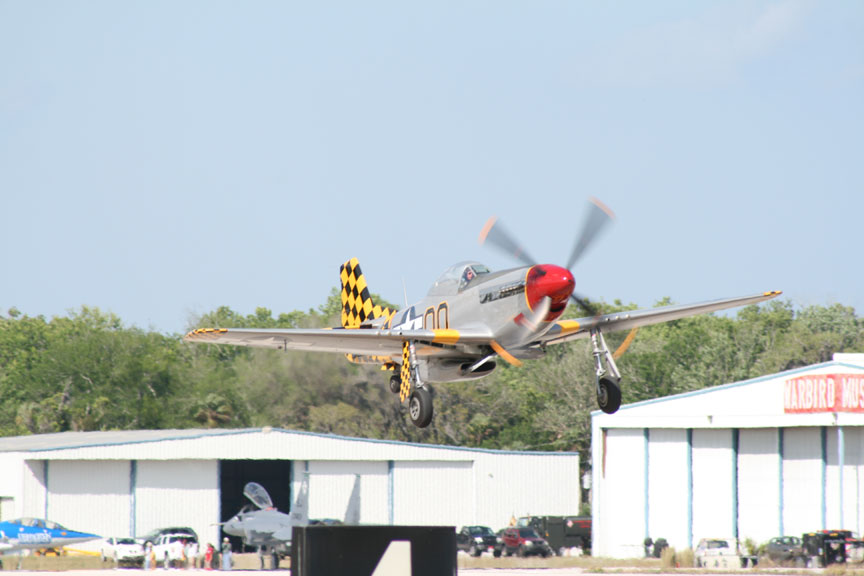 P-51on take-off at the Tico Airshow March 15, 2008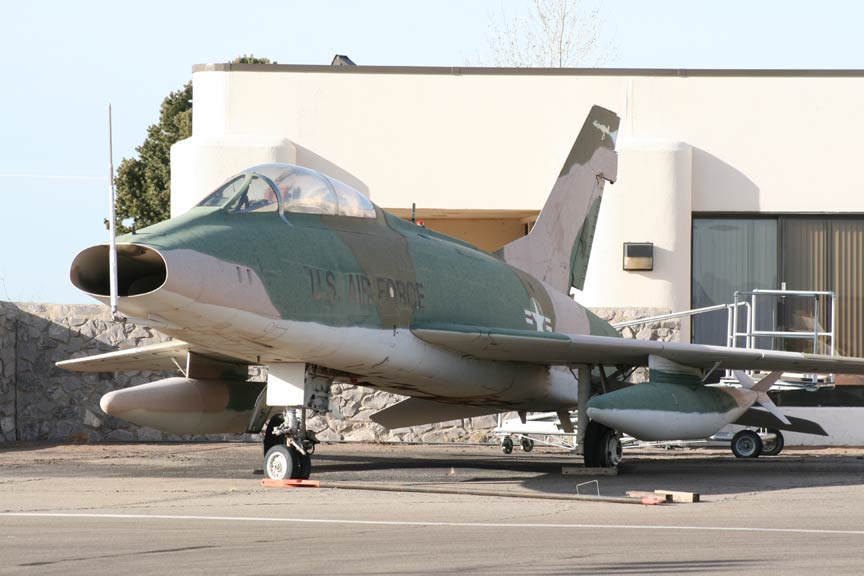 F-100 at the Las Cruces, NM Airport January 26, 2008