Fort Barrancas, FL Ft. Concho, TX Ft. Clatsop, OR Fort Greenville, OH Ft. Hawkins, GA Fort Jefferson, FL Fort Jefferson, OH Ft. Langley, BC Ft. Martin Scott, TX Fort Morgan, AL Fort Moultrie, SC Ft. Pitt, PA Ft. Recovery, OH Fort Sumter, SC Ft. Wayne, IN
Historic Forts
Fort Langley, Langley, BC - May 30, 2012
Actually I was unaware of this restored Fort until I was in the area visiting the local aviation museum. This was most interesting and should be put on the visit list for anyone interested in history that is traveling in the area.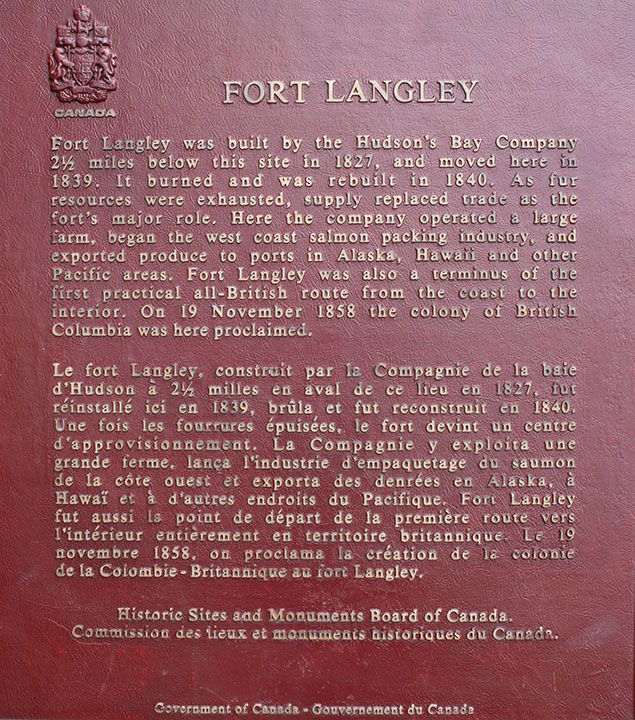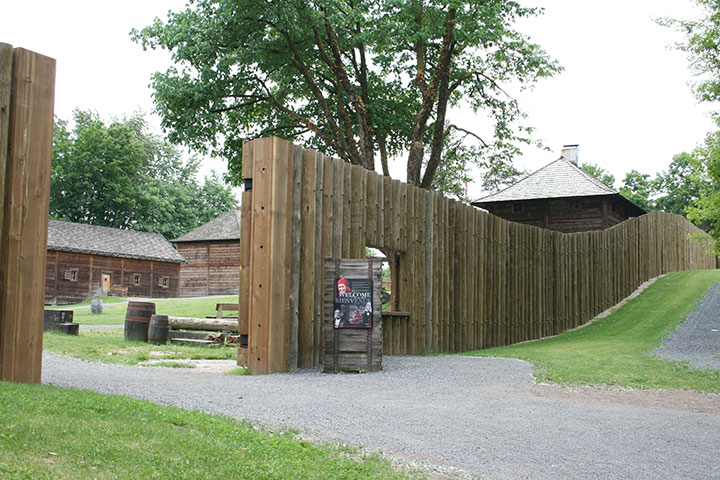 The Main Gate. We are looking south east.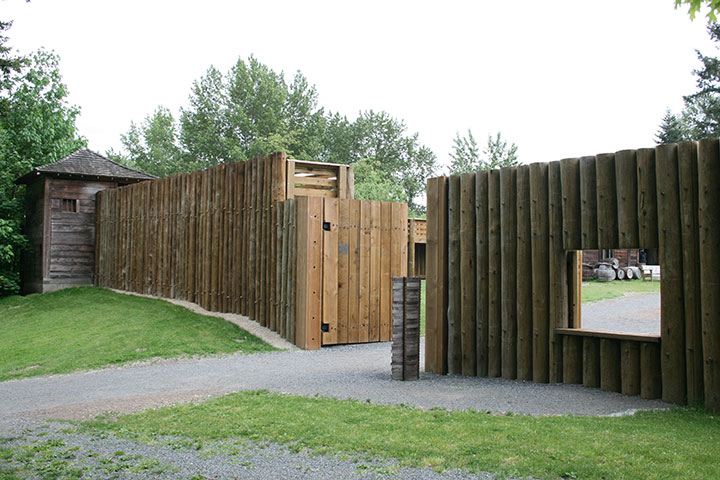 The main gate looking north-east. The window to the right of the gate apparently could be used for trading with the locals without opening the main gate.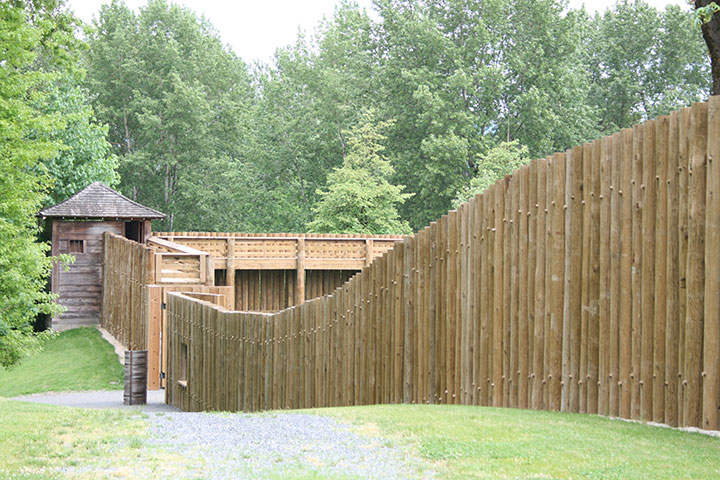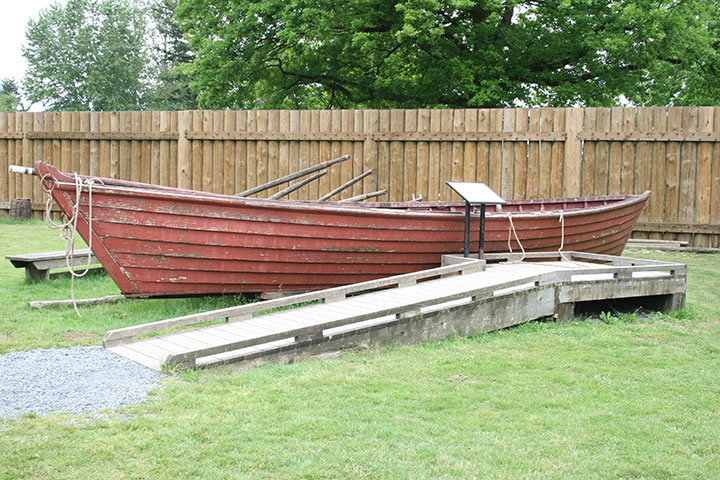 A Frasier River Beateau on display. The Fort is located right next to the Frasier River.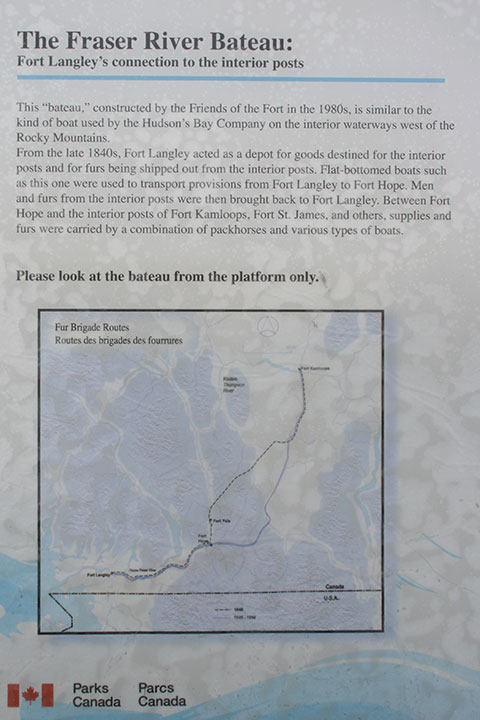 blockhouse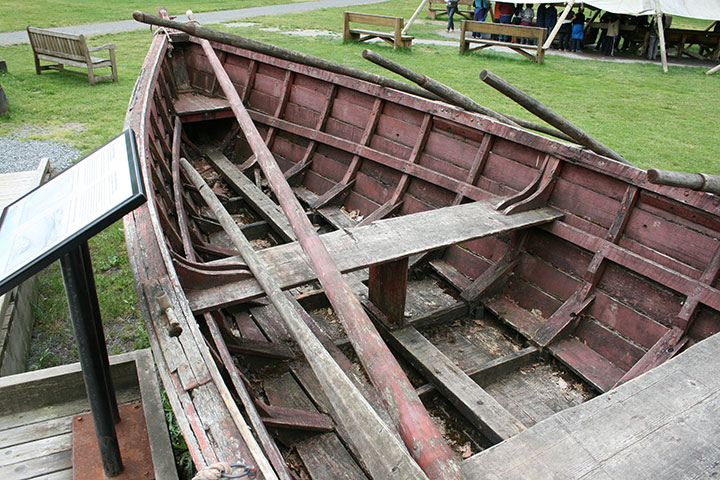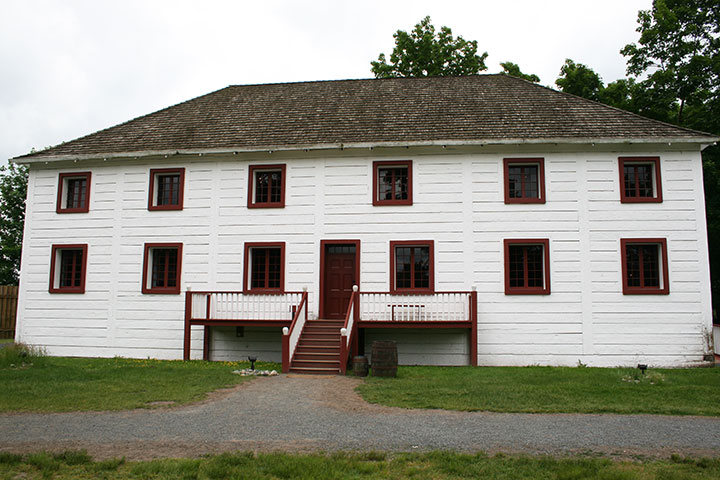 One of several of the rebuilt buildings in the Fort.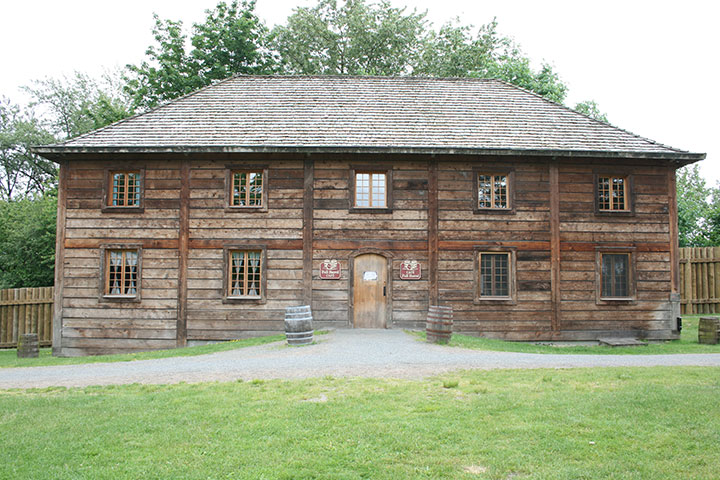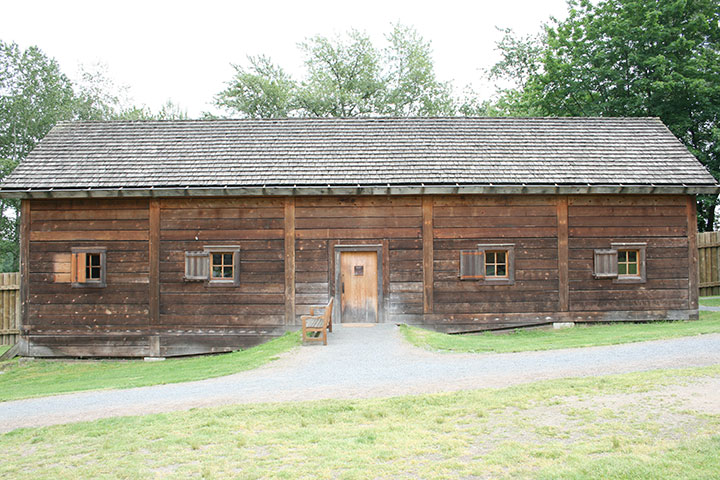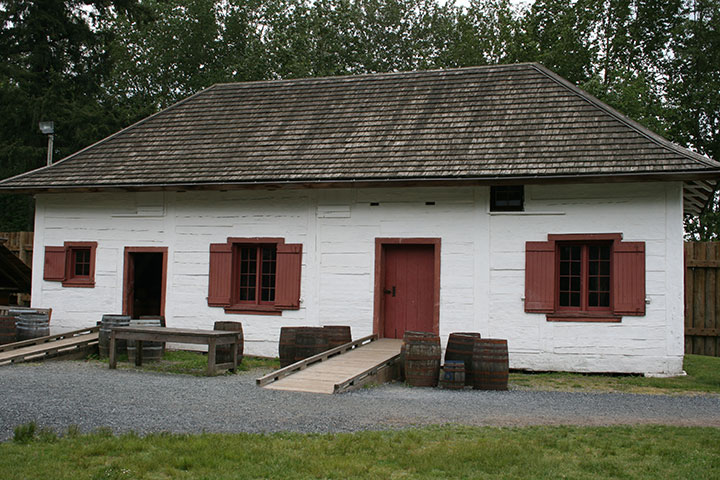 If I remember correctly this building was built on the original foundation.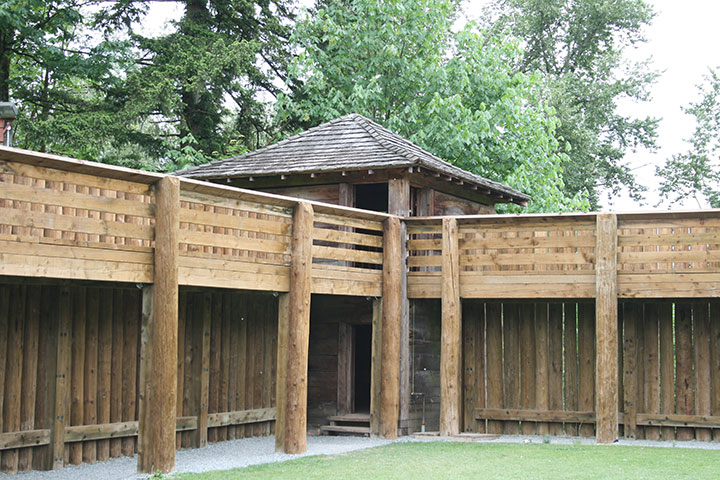 The ramparts and blockhouse.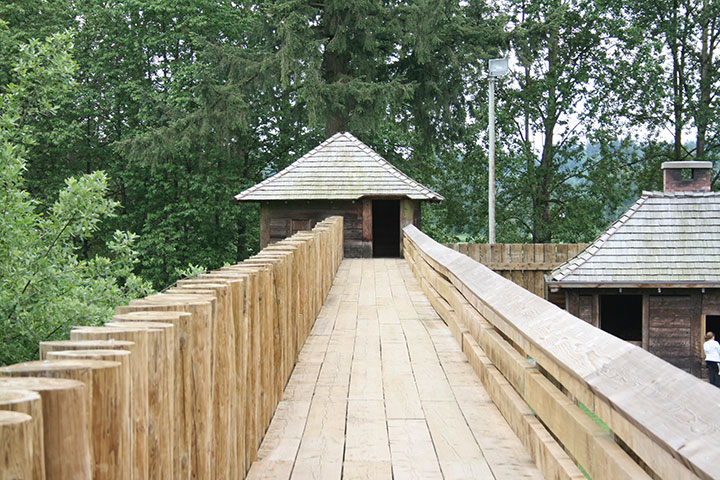 for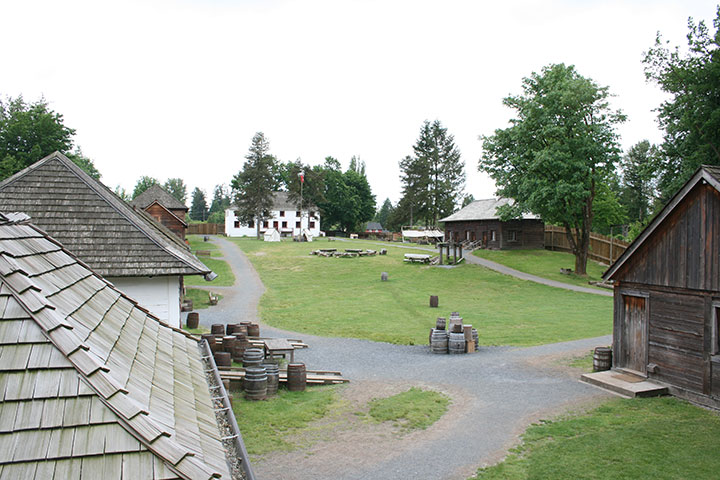 Looking south-west back into the Fort.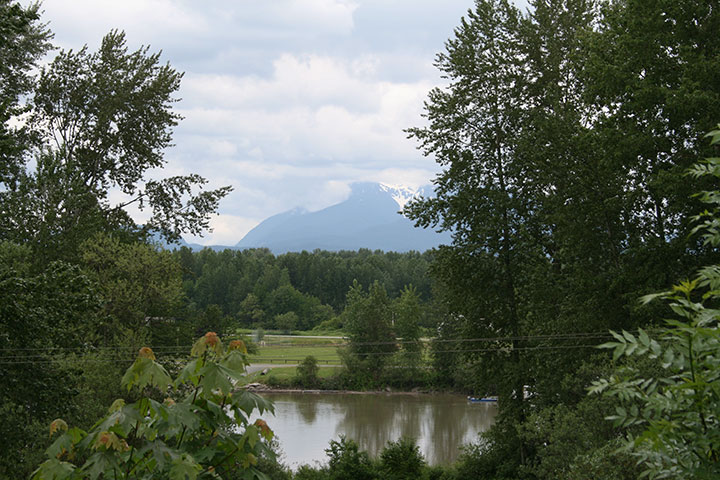 Fort Langley is at the north end of the flat land south of the Canadian Rockies. Here we can see the Fraser River and the south end of the Canadian Rockies to the North.
Fort Barrancas, FL Ft. Concho, TX Ft. Clatsop, OR Fort Greenville, OH Ft. Hawkins, GA Fort Jefferson, FL Fort Jefferson, OH Ft. Langley, BC Ft. Martin Scott, TX Fort Morgan, AL Fort Moultrie, SC Ft. Pitt, PA Ft. Recovery, OH Fort Sumter, SC Ft. Wayne, IN