Fort Barrancas, FL Ft. Concho, TX Ft. Clatsop, OR Fort Greenville, OH Ft. Hawkins, GA Fort Jefferson, FL Fort Jefferson, OH Ft. Langley, BC Ft. Martin Scott, TX Fort Morgan, AL Fort Moultrie, SC Ft. Pitt, PA Ft. Recovery, OH Fort Sumter, SC Ft. Wayne, IN
Historic Forts
Fort Greenville, OH - March 8, 2013

The area that was Fort Greenville is now occupied by eight city blocks in downtown, Greenville, OH and there is a marker in front of the city building that designates the previous existence of the fort. Inside the Garst Museum just north of downtown on Broadway is a model of the fort, which consumed 15,000 tress to build the stockade.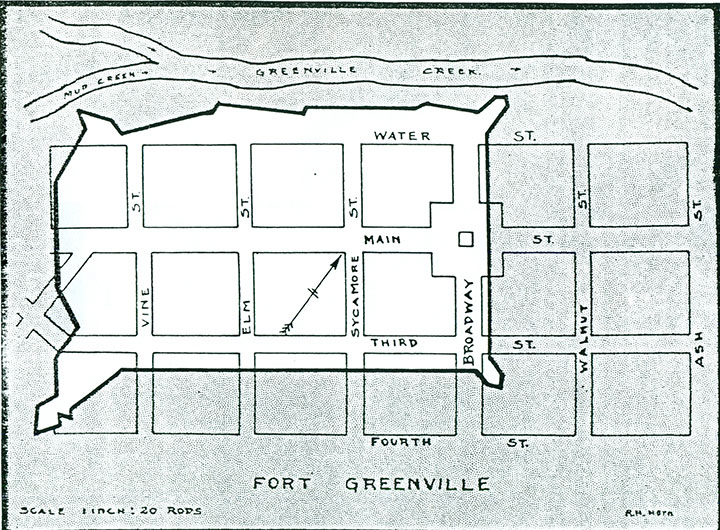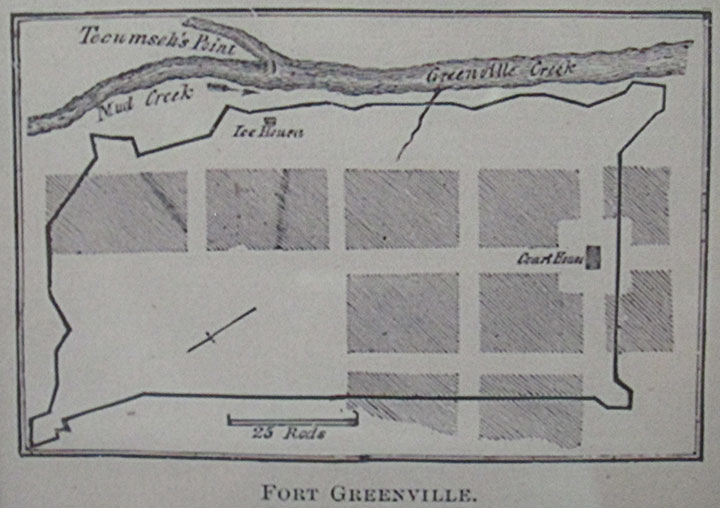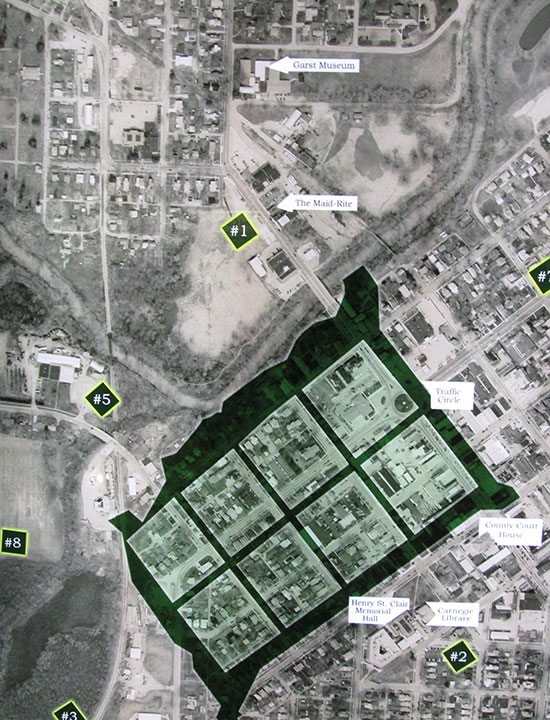 An aerial photo of downtown Greenville with the area of the Fort in green.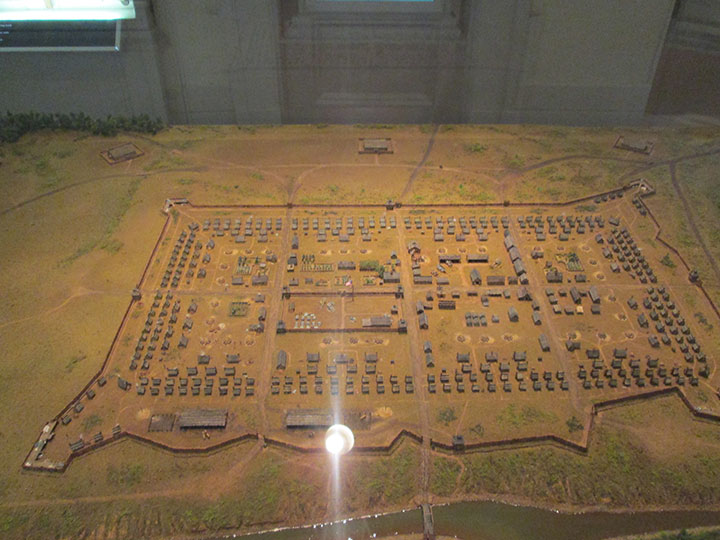 Looking SE at the model inside the Garst Museum. The model is covered by Plexiglas so in several of the photos there are reflections of the overhead lights.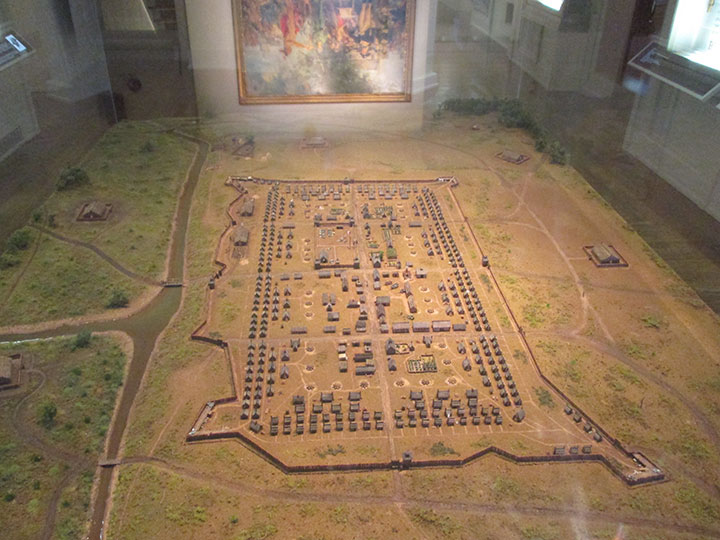 Looking SE.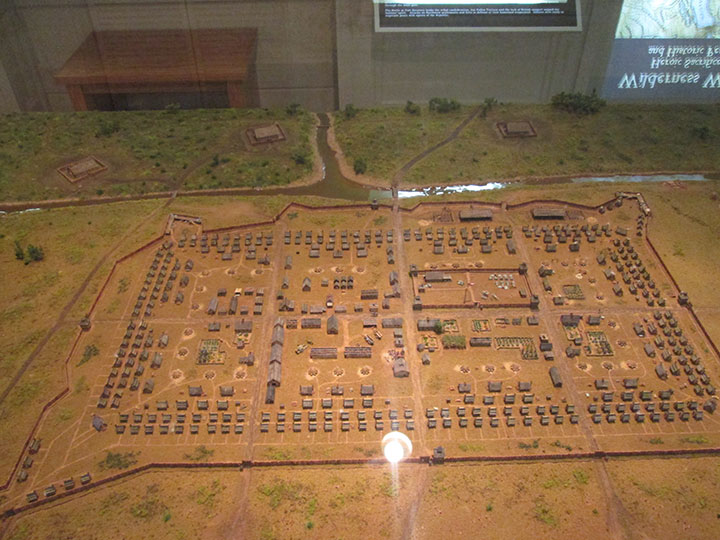 Looking NW.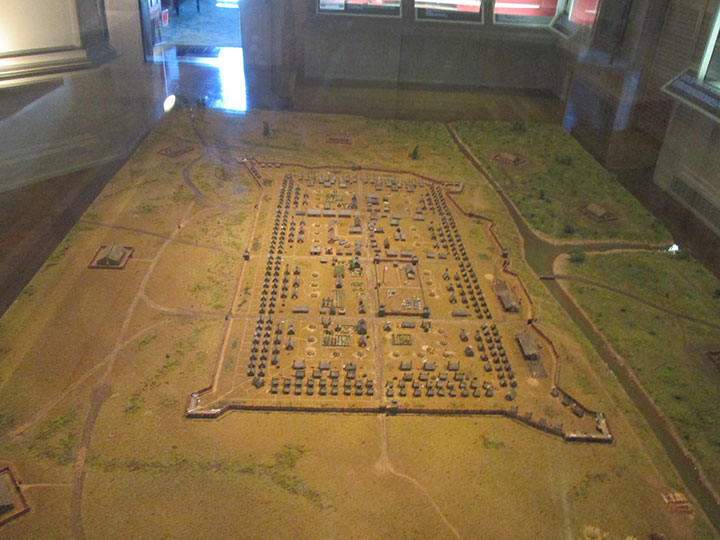 This was the largest wooden stockade fort built in the United States and was the HQ for the US Army from 1793-1796. Looking SW.
Fort Barrancas, FL Ft. Concho, TX Ft. Clatsop, OR Fort Greenville, OH Ft. Hawkins, GA Fort Jefferson, FL Fort Jefferson, OH Ft. Langley, BC Ft. Martin Scott, TX Fort Morgan, AL Fort Moultrie, SC Ft. Pitt, PA Ft. Recovery, OH Fort Sumter, SC Ft. Wayne, IN