Fort Barrancas, FL Ft. Concho, TX Ft. Clatsop, OR Fort Greenville, OH Ft. Hawkins, GA Fort Jefferson, FL Fort Jefferson, OH Ft. Langley, BC Ft. Martin Scott, TX Fort Morgan, AL Fort Moultrie, SC Ft. Pitt, PA Ft. Recovery, OH Fort Sumter, SC Ft. Wayne, IN
Historic Forts
Fort Jefferson, OH - March 1, 20123
Fort Jefferson was located in what is now the small burg by the same name several miles south of Greenville, OH. Today a small park contains a monument to this fort build in 1791 during a campaign against native Indians by the US Army.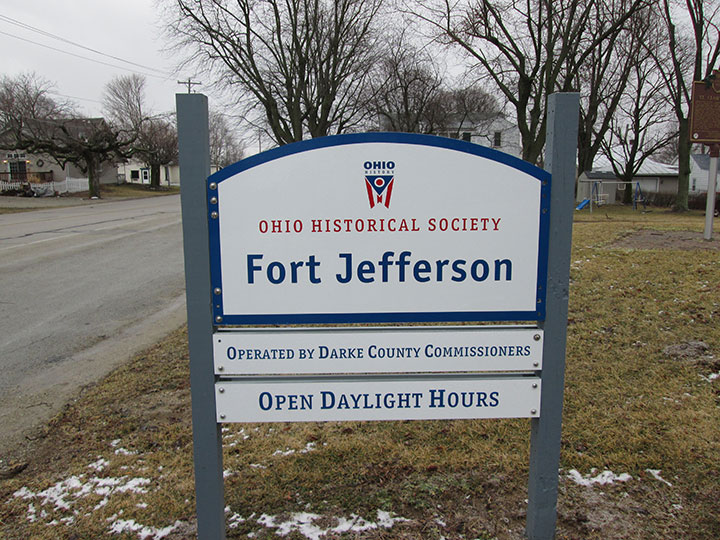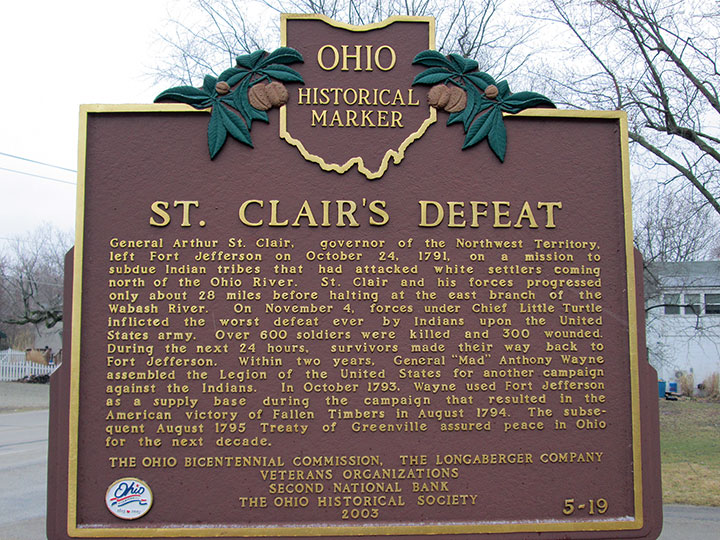 This is also know now as the Battle of 1791.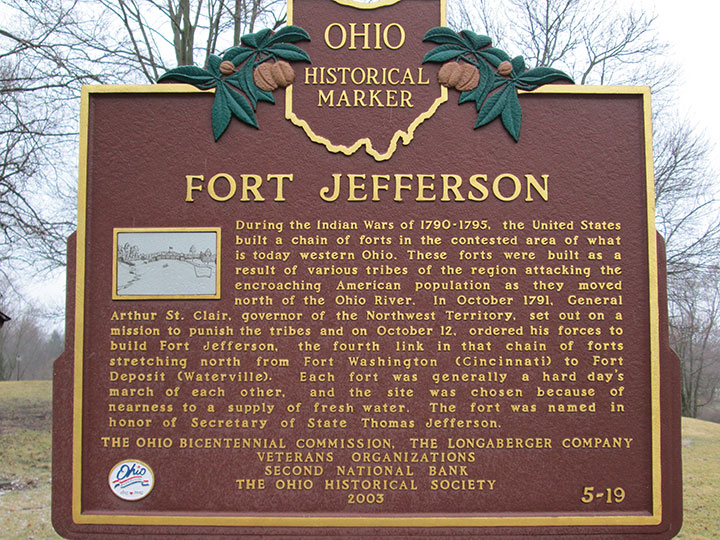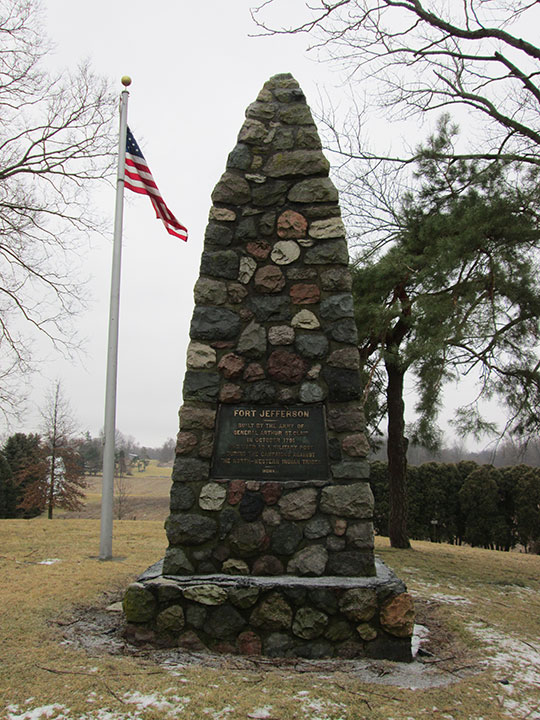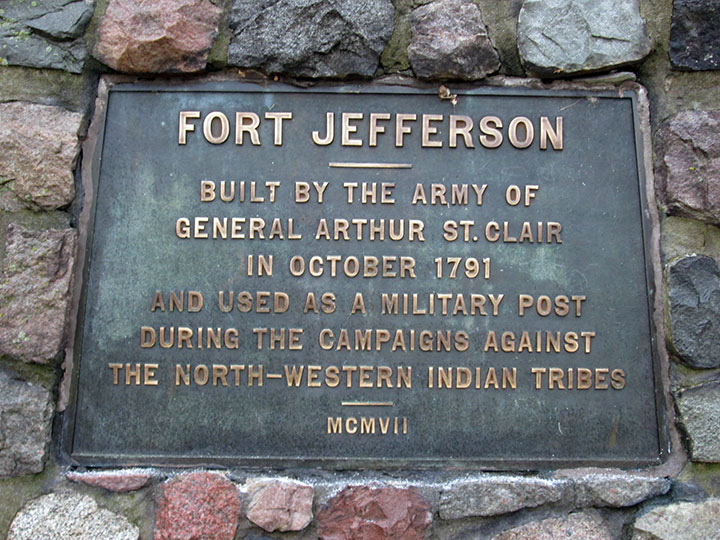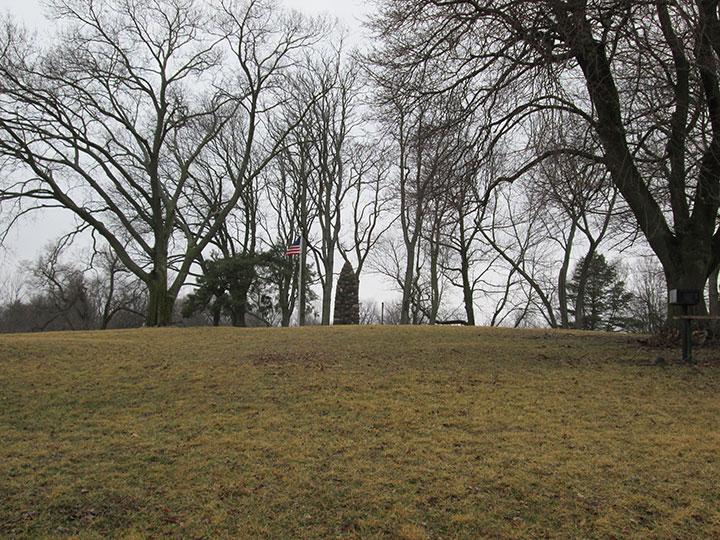 Looking from the east edge of the park towards the Memorial.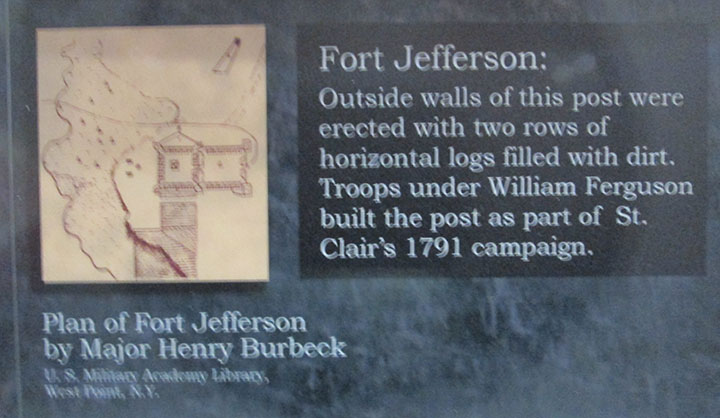 This out of focus photo was taken at the Garst Museum in Greenville, OH. The next photo gives a better view of the fort.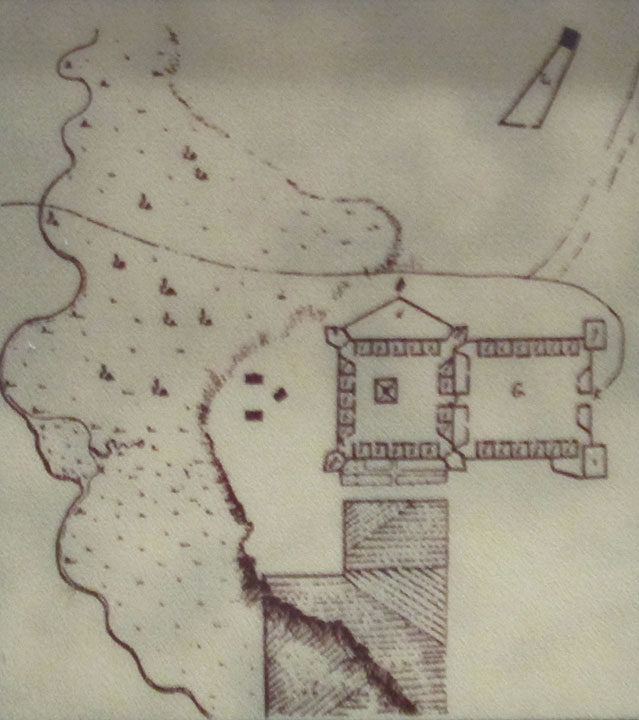 Fort Barrancas, FL Ft. Concho, TX Ft. Clatsop, OR Fort Greenville, OH Ft. Hawkins, GA Fort Jefferson, FL Fort Jefferson, OH Ft. Langley, BC Ft. Martin Scott, TX Fort Morgan, AL Fort Moultrie, SC Ft. Pitt, PA Ft. Recovery, OH Fort Sumter, SC Ft. Wayne, IN