Fort Barrancas, FL Ft. Concho, TX Ft. Clatsop, OR Fort Greenville, OH Ft. Hawkins, GA Fort Jefferson, FL Fort Jefferson, OH Ft. Langley, BC Ft. Martin Scott, TX Fort Morgan, AL Fort Moultrie, SC Ft. Pitt, PA Ft. Recovery, OH Fort Sumter, SC Ft. Wayne, IN
Historic Forts
Fort Hawkins, Macon, GA - March 12, 2012
This replica of one of the blockhouses was built by the Works Progress Administration in 1937-1938 on the site of the original fort. Normally it is locked up behind a chain link fence as was the day I took these photos. The fort seems to be in a good strategic position on a high hill near the Ocmulgee River which is a quarter to half mile away. A visit to the Ocmulgee National Monument at the river reveals this area has been used by humans for 10,000 years.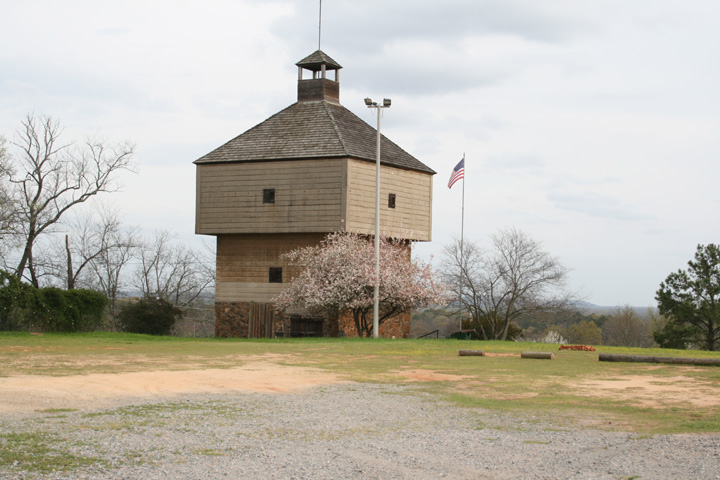 This photo is taken looking to the south east.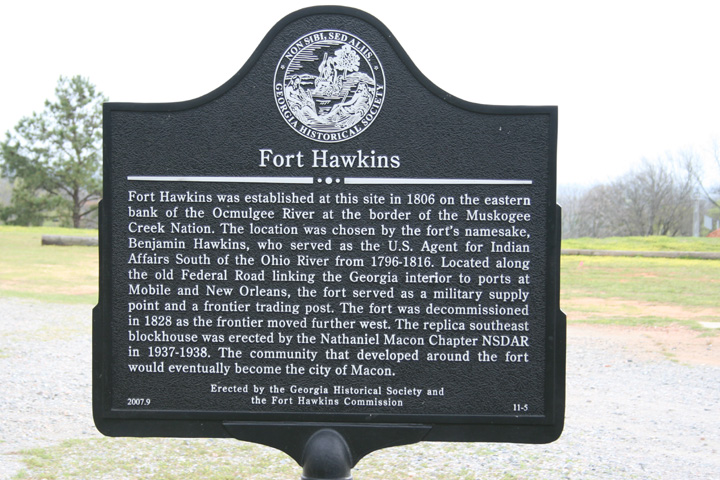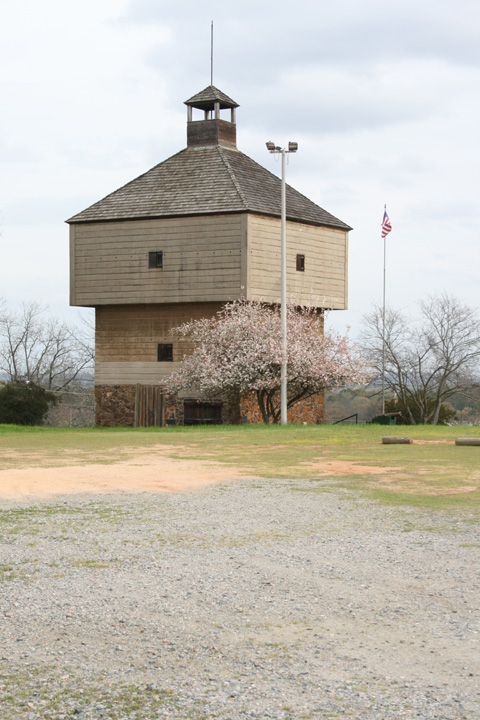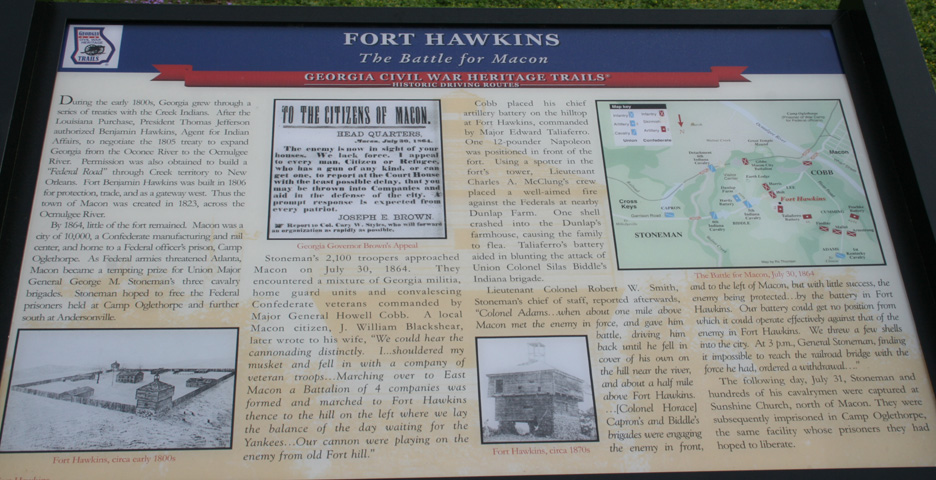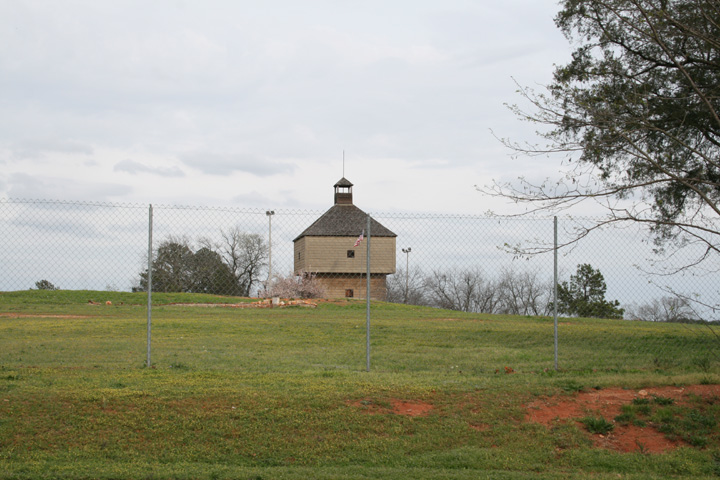 This photo was taken from the road on the west side of the containment area which gives a better idea of the high ground it was on.
Fort Barrancas, FL Ft. Concho, TX Ft. Clatsop, OR Fort Greenville, OH Ft. Hawkins, GA Fort Jefferson, FL Fort Jefferson, OH Ft. Langley, BC Ft. Martin Scott, TX Fort Morgan, AL Fort Moultrie, SC Ft. Pitt, PA Ft. Recovery, OH Fort Sumter, SC Ft. Wayne, IN