Fort Barrancas, FL Ft. Concho, TX Ft. Clatsop, OR Fort Greenville, OH Ft. Hawkins, GA Fort Jefferson, FL Fort Jefferson, OH Ft. Langley, BC Ft. Martin Scott, TX Fort Morgan, AL Fort Moultrie, SC Ft. Pitt, PA Ft. Recovery, OH Fort Sumter, SC Ft. Wayne, IN
Historic Forts
Fort Barrancas, NAS Pensacola, FL - October 18, 2012
This is actually on the grounds of NAS Pensacola as part of the National Park's Gulf Island Sea Shore and is just down the road from The National Museum of Naval Aviation and the Pensacola Lighthouse, all of which are accessible to the public.
Fort Barrancas protects the harbor to Pensacola and has been owned by three different nations, starting with the British in 1763 when they built an earth and log fortification, then by the Spanish and then the Americans that used it for coastal defense. Each country added on the the previous work of the others. Our photos below show what I now known as the Water Battery which was built by the Spanish in 1797.

This was the first of two forts I visited on this day, the second being Fort Morgan 48 miles to the west.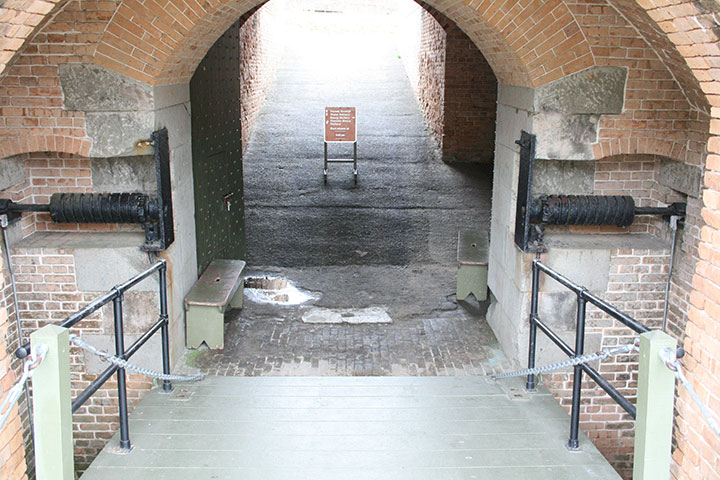 To get to the Water Batter one has to cross a draw bridge over a dry moat. Note on each side of the archway cranks for raising and lowering the bridge.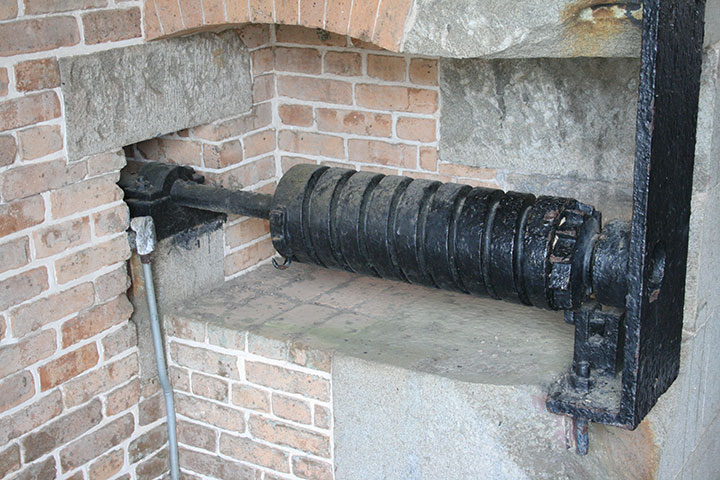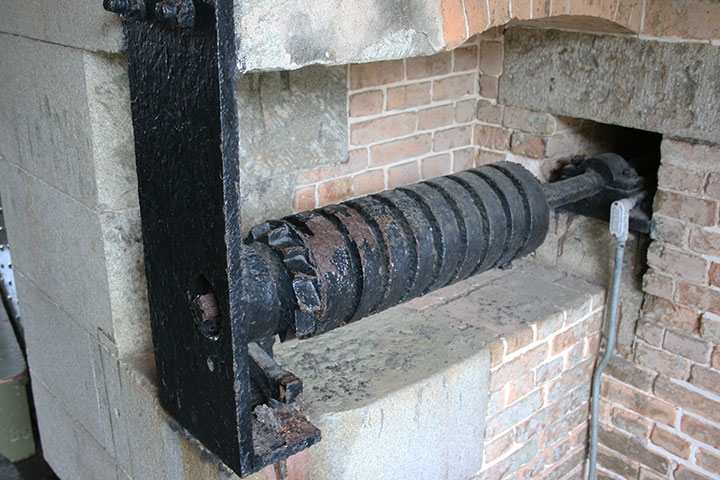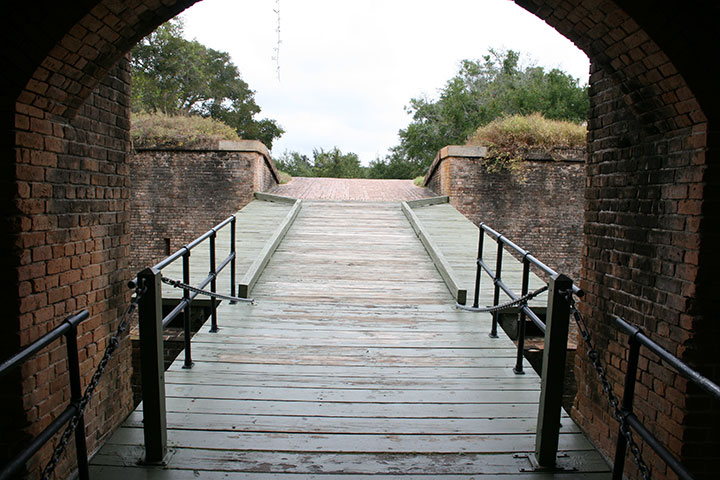 Once into the fort looking back at the bridge over the dry moat.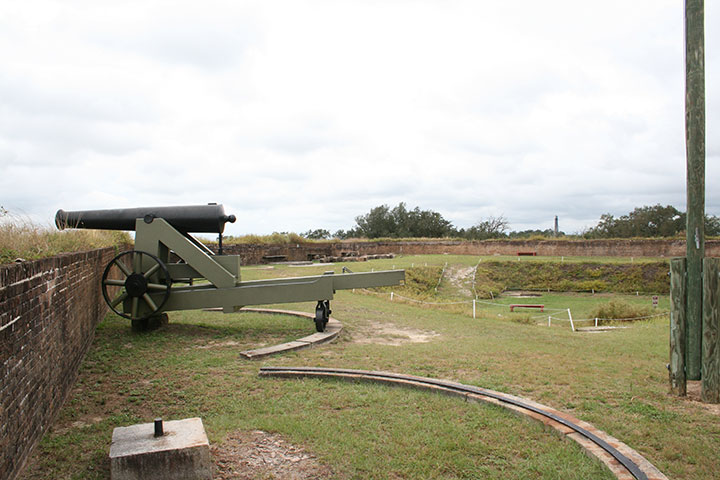 Up along the Water Battery.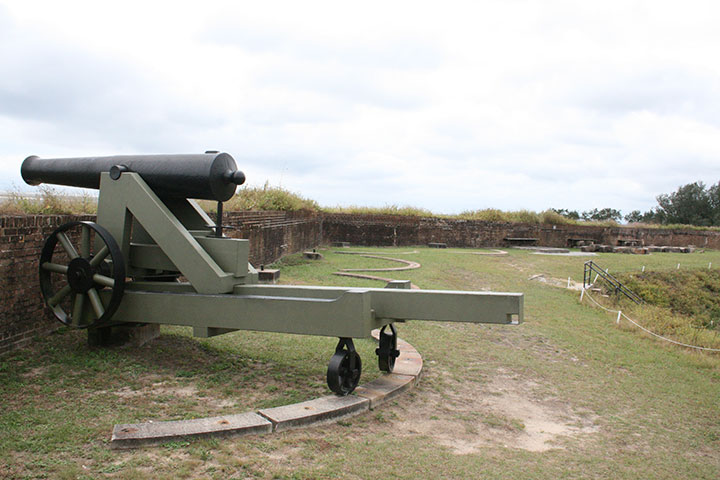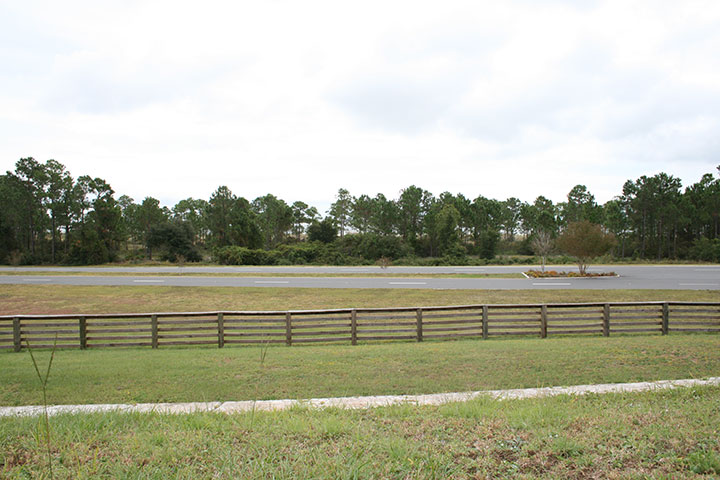 Looking over the edge toward Pensacola Bay. Trees have now grow up which would have been cut down in previous times to provide a clear field of fire.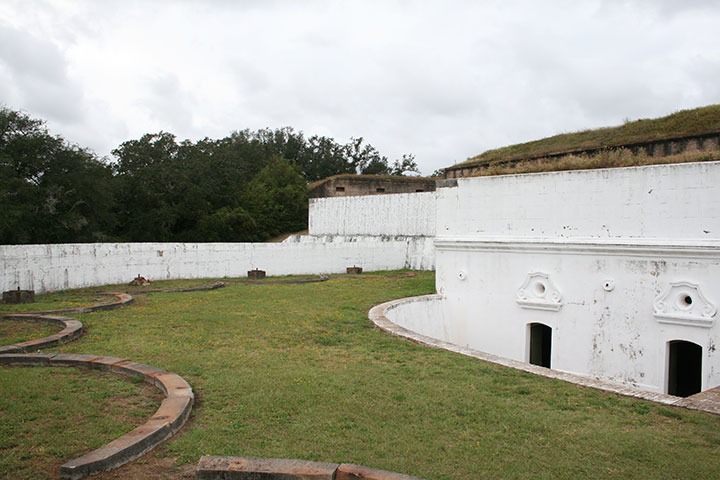 Looking back at the fortifications behind the Water Battery.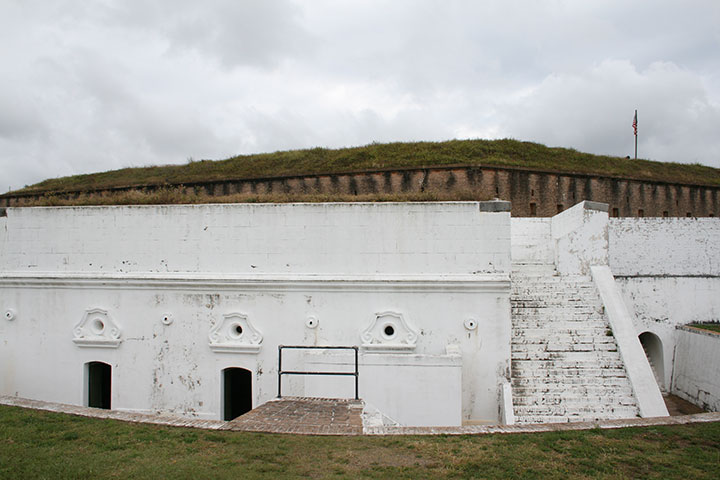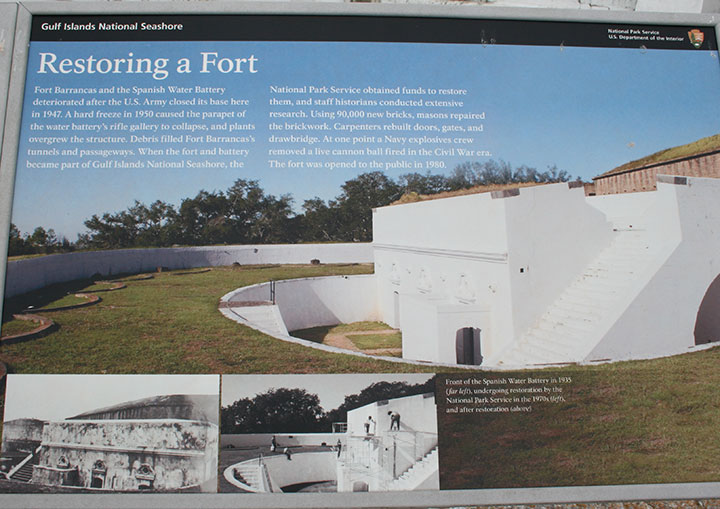 People complain about not getting anything out of tax dollars. The 1.2 million dollars was well spend taxpayer dollars to save US history.
Fort Barrancas, FL Ft. Concho, TX Ft. Clatsop, OR Fort Greenville, OH Ft. Hawkins, GA Fort Jefferson, FL Fort Jefferson, OH Ft. Langley, BC Ft. Martin Scott, TX Fort Morgan, AL Fort Moultrie, SC Ft. Pitt, PA Ft. Recovery, OH Fort Sumter, SC Ft. Wayne, IN