Fort Barrancas, FL Ft. Concho, TX Ft. Clatsop, OR Fort Greenville, OH Ft. Hawkins, GA Fort Jefferson, FL Fort Jefferson, OH Ft. Langley, BC Ft. Martin Scott, TX Fort Morgan, AL Fort Moultrie, SC Ft. Pitt, PA Ft. Recovery, OH Fort Sumter, SC Ft. Wayne, IN
Historic Forts
Fort Wayne, Fort Wayne, IN - March 27, 2012
There were three forts built at Fort Wayne and this replica represents the last of the three built where the St. Mary's and St. Joseph Rivers come together to form the Maumee River which flows into Lake Eire. A few miles upstream on the St. Mary's River a ten mile or so portage from it the Little River which fed the Wabash River allowed travel by water from the Great Lakes to the Gulf of Mexico. This made the location extremely important to both the natives Americans that had a large settlement at this location and the the European settlers moving into the area.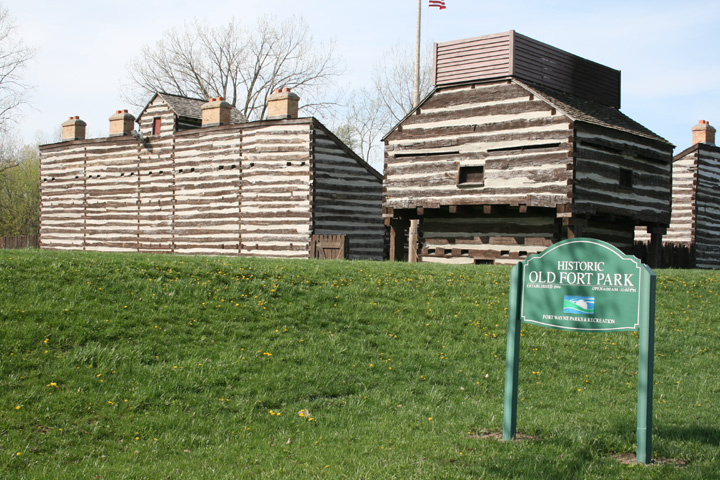 This is the only documentation of what the fort is. There was a lack of documentation and information that one could read while walking around the area.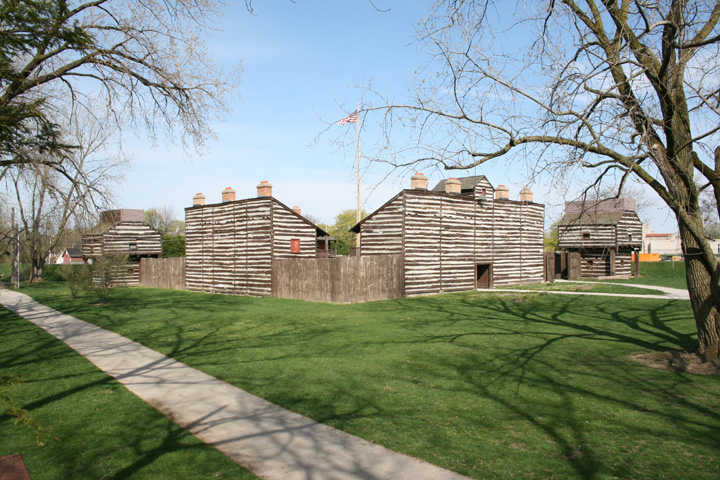 Looking to the north-east.

Looking north. The pedestrian gate is in the center of the south living quarters with a wagon gate to its east.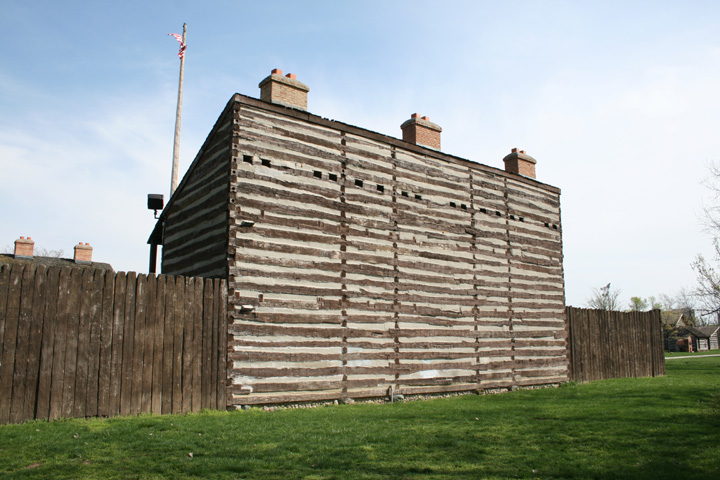 The west building. Note the firing slots high in the walls.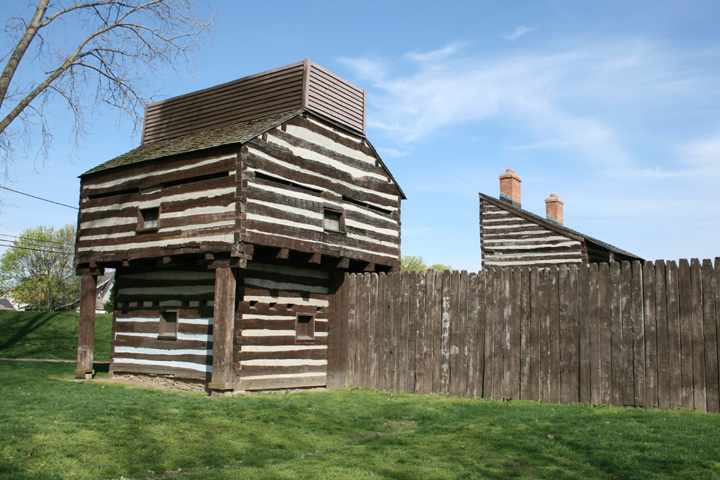 The north west blockhouse. Blockhouses were key to the defense of any fort by the fact they stood out from the walls which allowed musket or rifle fire down the walls of the fort, in this case the above blockhouse controls the west and north walls. Note the individual firing ports on the first floor while there were long firing slots on the second. Also the overhang of the second floor allows the defenders to shoot straight down at any opponent that gets up against the blockhouse wall. There would be firing ports in the floor of the overhang to allow this.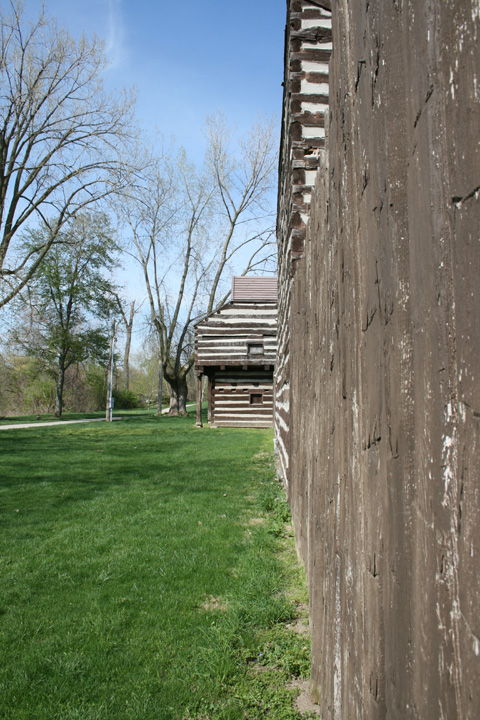 This photo was taken from the corner of the south and west wall. Note that the north west blockhouse firing slots and ports are in plain view. If the camera can see them, defenders in the blockhouse would be able to see me holding the camera.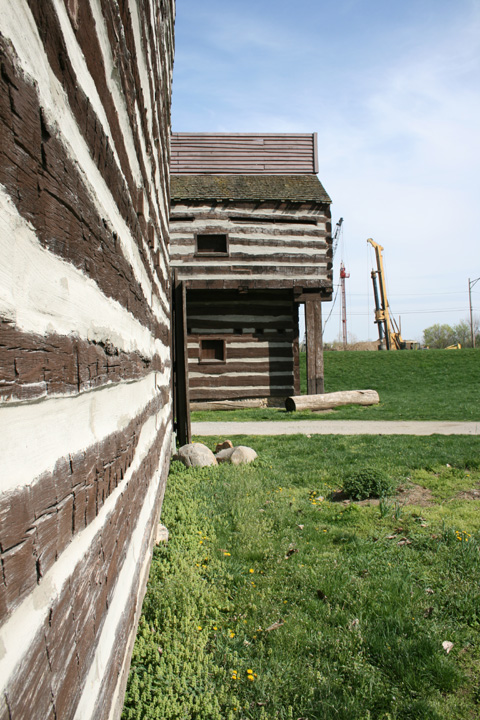 This photo was taken from the pedestrian gate. Note the south east blockhouse defends the gate. Two blockhouses could control the four walls of a small four sided fort.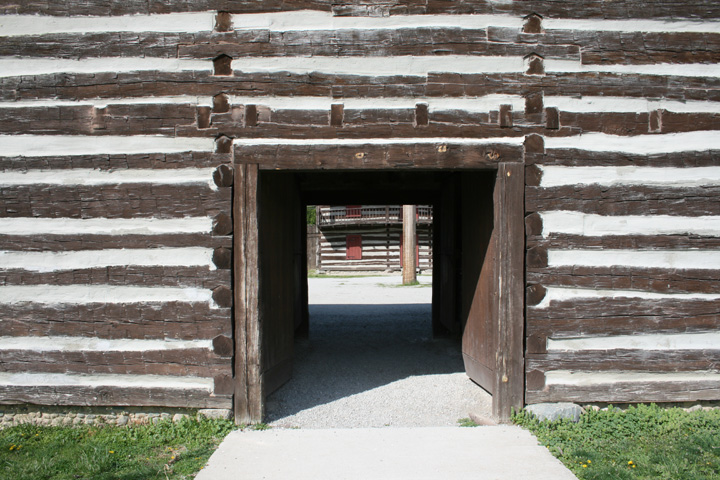 T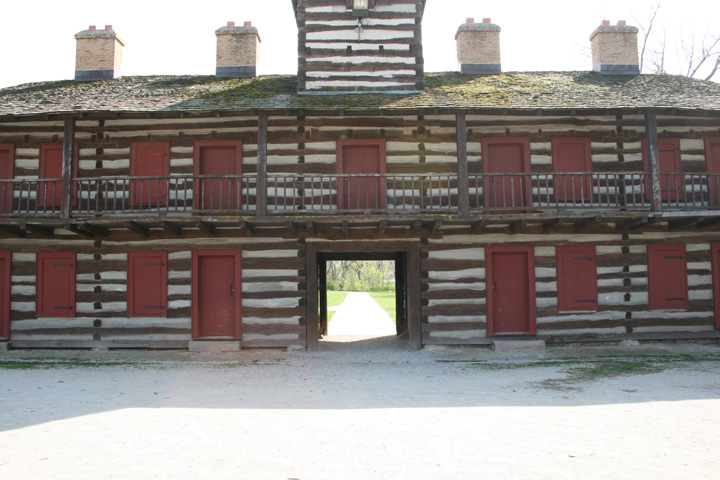 Inside the courtyard looking back through the pedestrian gate to the south.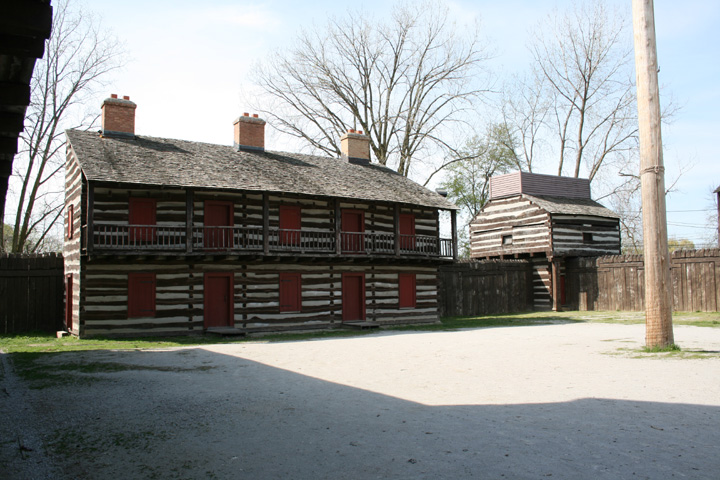 The west side living quarters and north west blockhouse. The fort was intended for defense against the Native Americans who would have limited fire power, which rifles being the upper limit of the what could be brought to bear on the defenses. This wooden structure would be reduced to toothpicks in short order by a European opponent with a cannon.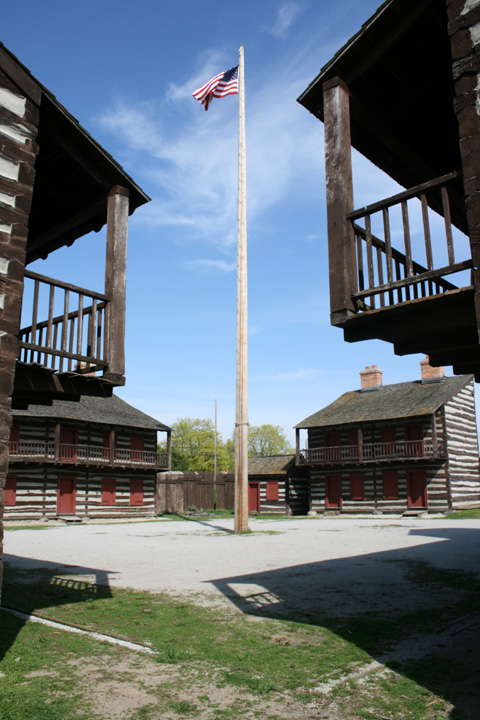 Fort Barrancas, FL Ft. Concho, TX Ft. Clatsop, OR Fort Greenville, OH Ft. Hawkins, GA Fort Jefferson, FL Fort Jefferson, OH Ft. Langley, BC Ft. Martin Scott, TX Fort Morgan, AL Fort Moultrie, SC Ft. Pitt, PA Ft. Recovery, OH Fort Sumter, SC Ft. Wayne, IN