Fort Barrancas, FL Ft. Concho, TX Ft. Clatsop, OR Fort Greenville, OH Ft. Hawkins, GA Fort Jefferson, FL Fort Jefferson, OH Ft. Langley, BC Ft. Martin Scott, TX Fort Morgan, AL Fort Moultrie, SC Ft. Pitt, PA Ft. Recovery, OH Fort Sumter, SC Ft. Wayne, IN
Historic Forts
Fort Concho, San Angelo, TX - October 11, 2009
This was a great accidental find. I was traveling from Midland, TX and the Commemorative Air Force Airshow to Fredericksburg, TX to visit the National Museum of the Pacific War and had to make an early morning stop at a rest area north of San Angelo. The rest area had a very good write up on the area including Fort Concho, which I had never heard of and would have missed. It was one of my more fortuitous pit stops!
This is an outstanding place to visit for the historian!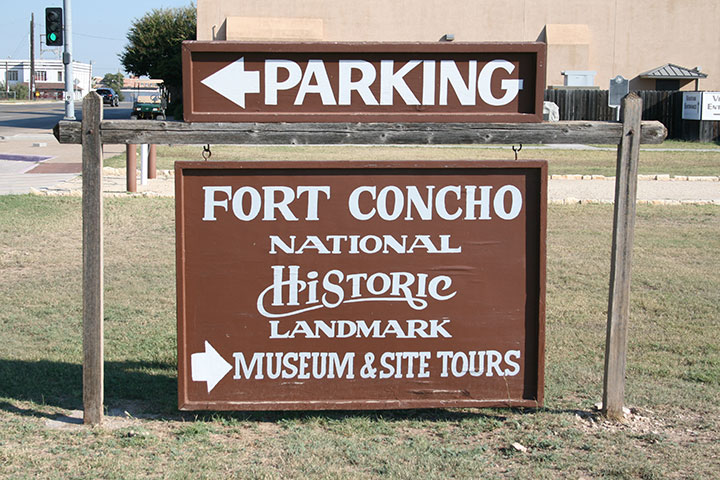 The Fort is now surrounded by the city of San Angelo and the parking lot is across the street in a strip mall.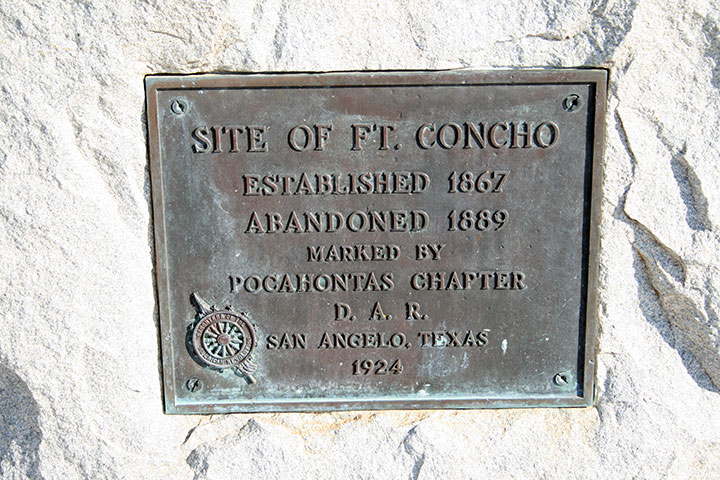 The Fort had 12 years of useful existence until frontier moved farther west.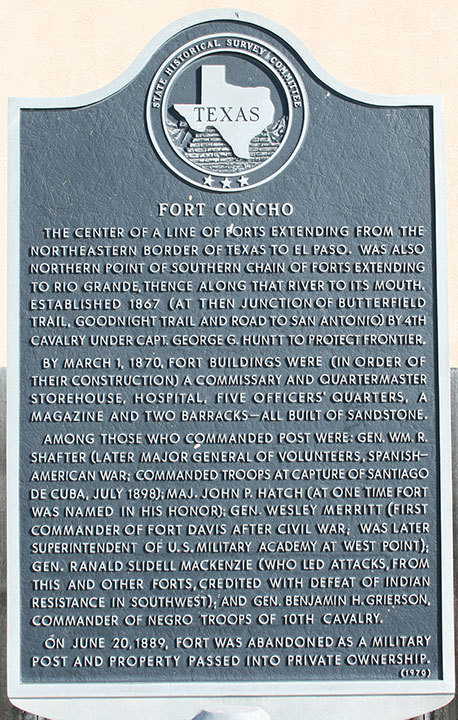 This 1885 photograph fom the San Angelo Water Works shows the fort with nothing around. Note that it is an open fort with no stockade. We are looking southeast.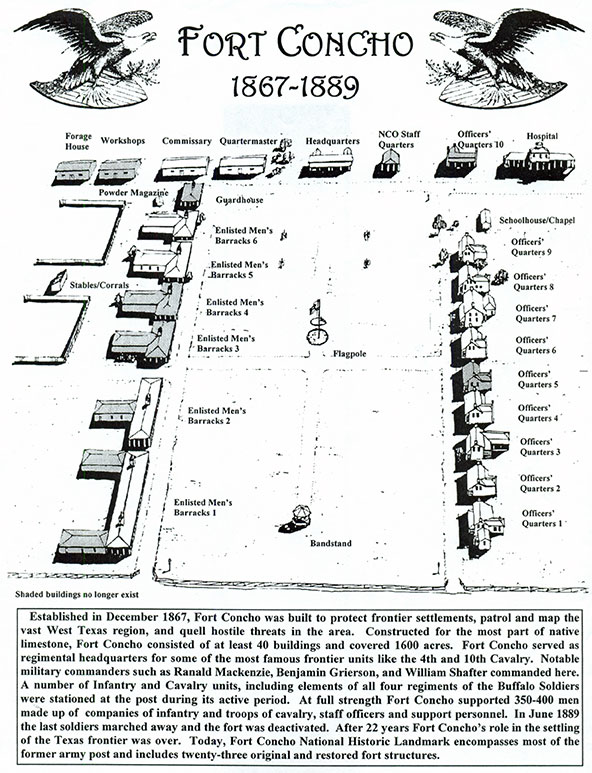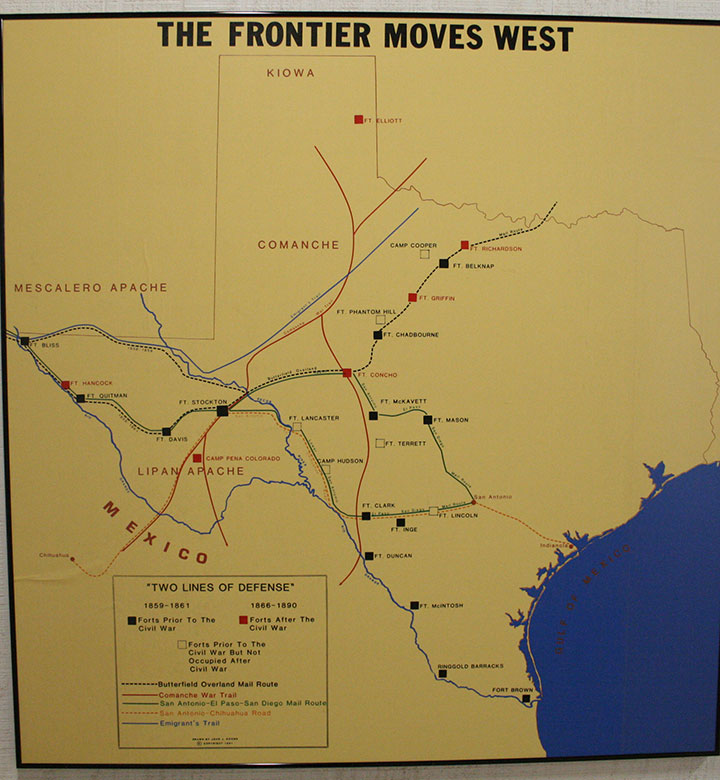 This map from the museum shows some but not all of the Texas forts. An example of a missing fort is Fort Scott Martin at Fredericksburg.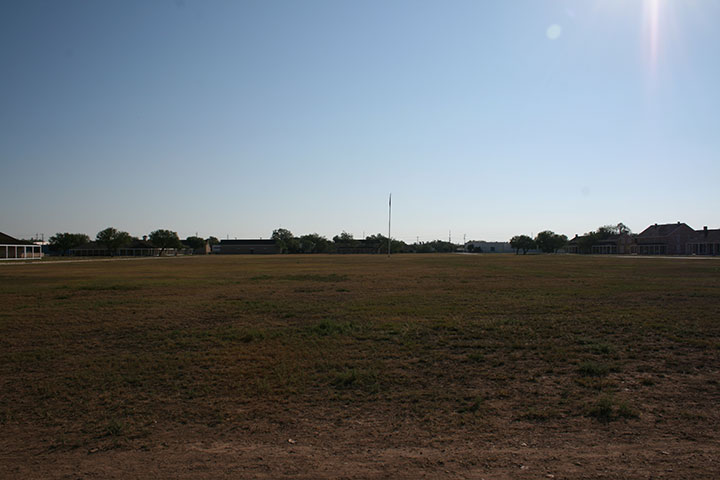 Looking east into the sun across the parade field.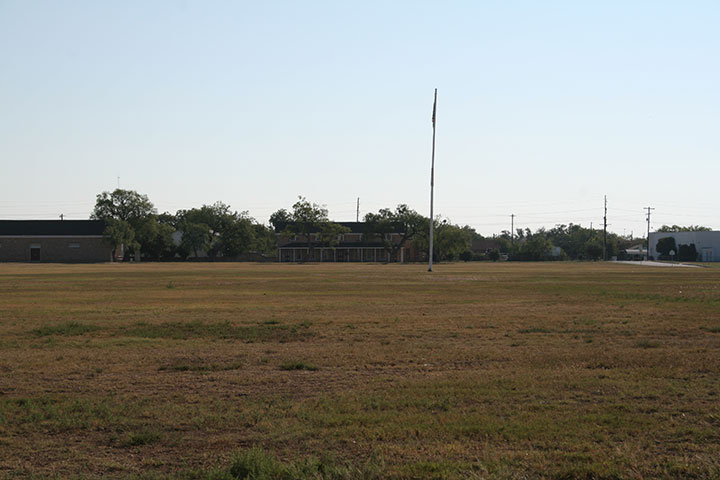 This photo shows the rebuilt Headquarters and Quartermaster buildings.


These are the rebuilt officer quarters on the south side.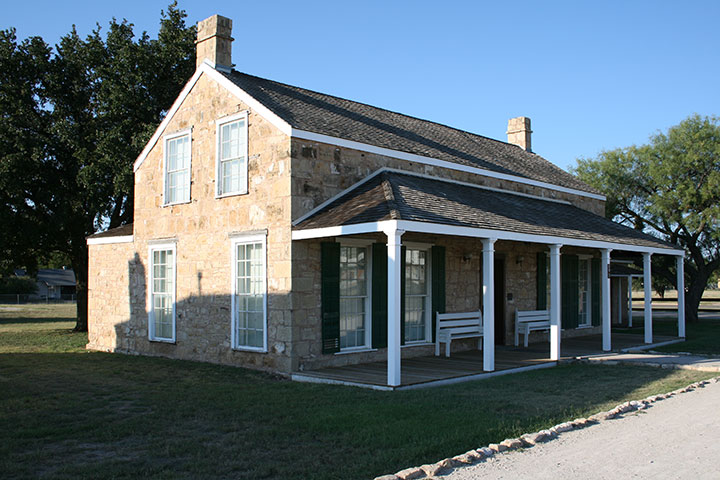 This would have been for senior officer as it is a single family dwelling.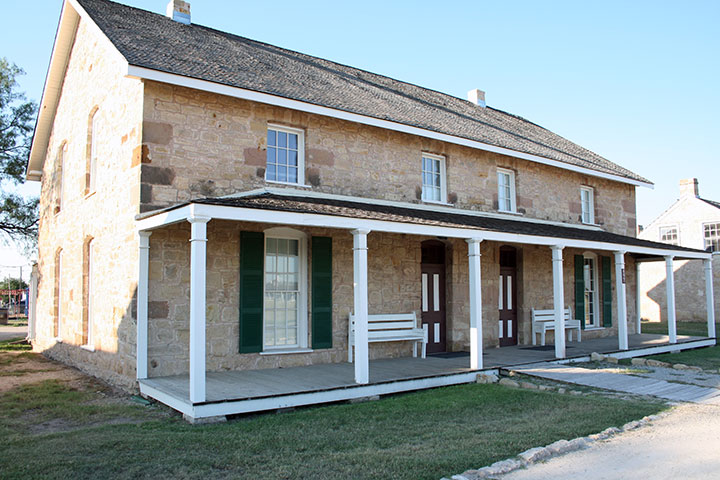 This would be for junior officers and their families as it is a duplex.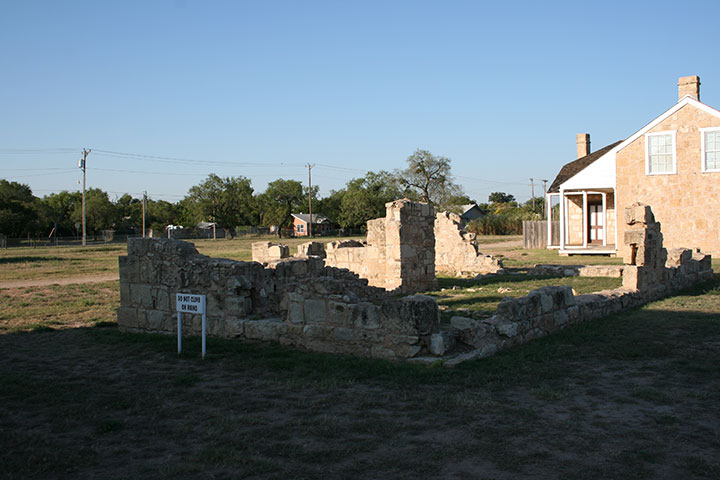 This dwelling was not rebuilt to show the original type constuction.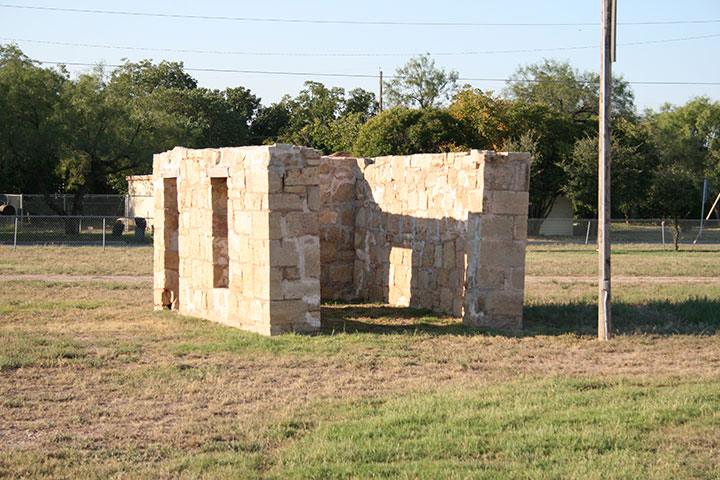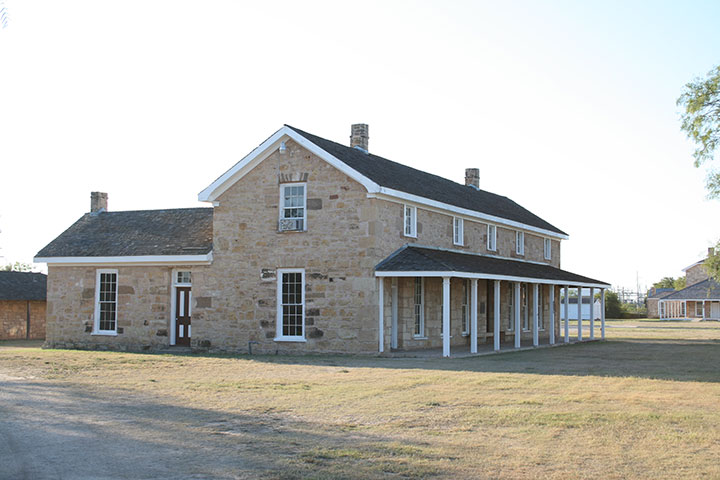 Fort Concho Headquarters.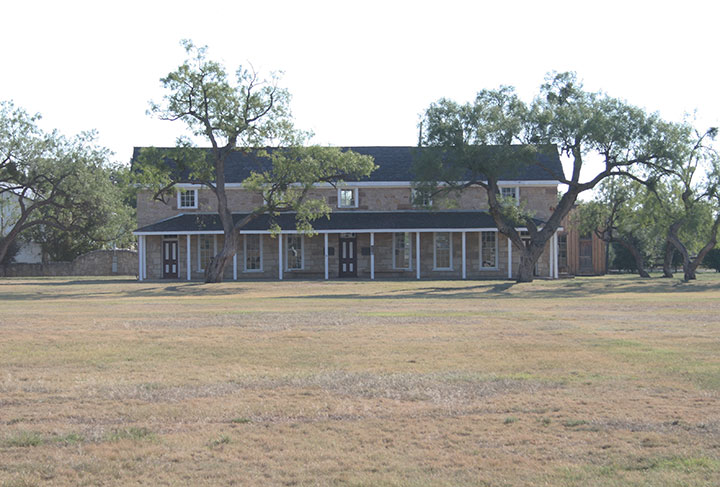 HQ Building from the front.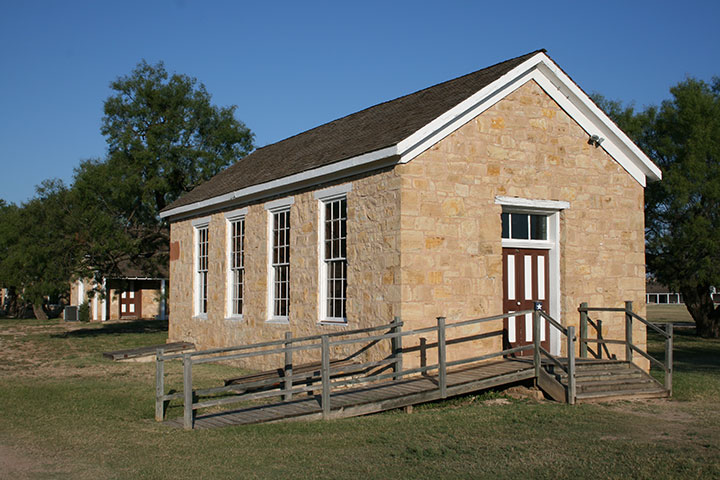 The original school house.


Looking north west at the rebuilt enlisted barracks on the north side of the parade ground.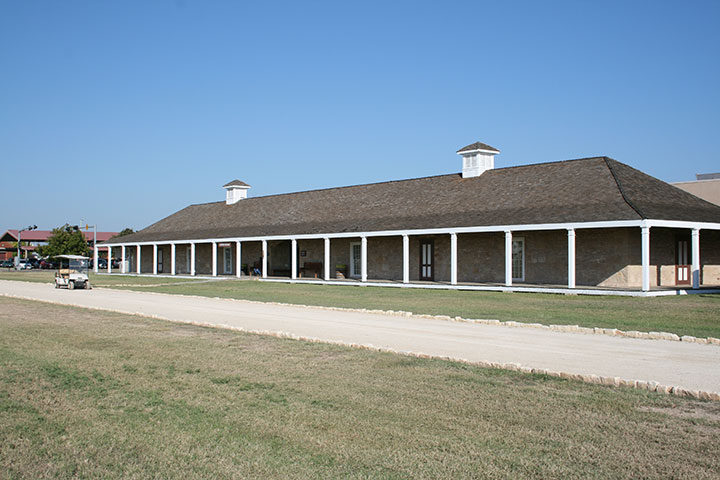 This rebuilt enlisted barracks houses the museum and offices.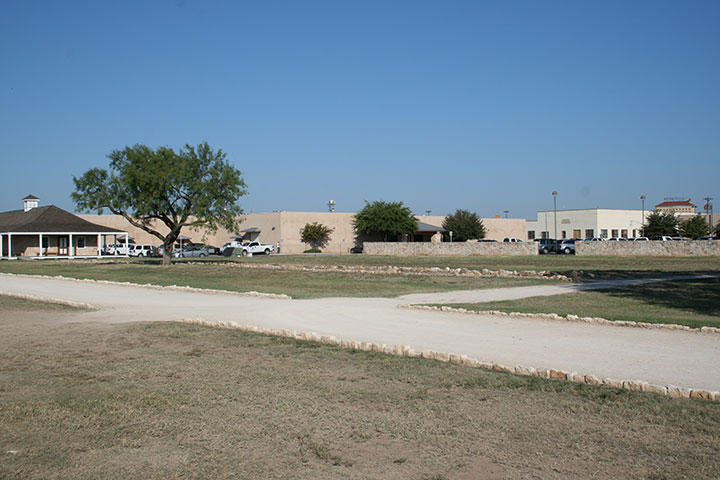 A foundation of a barracks.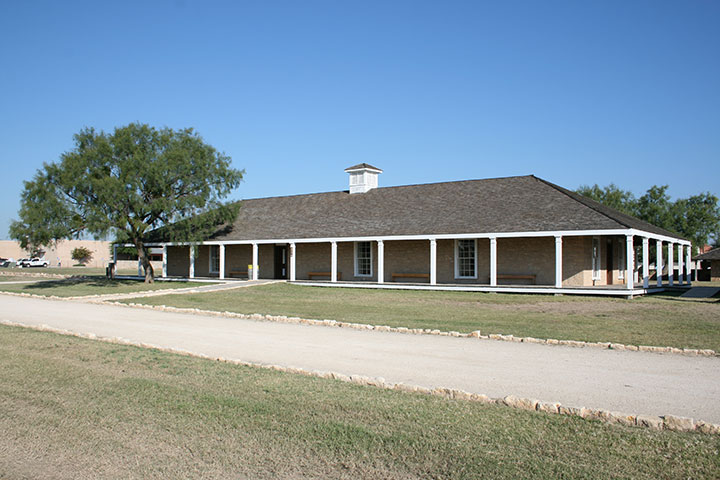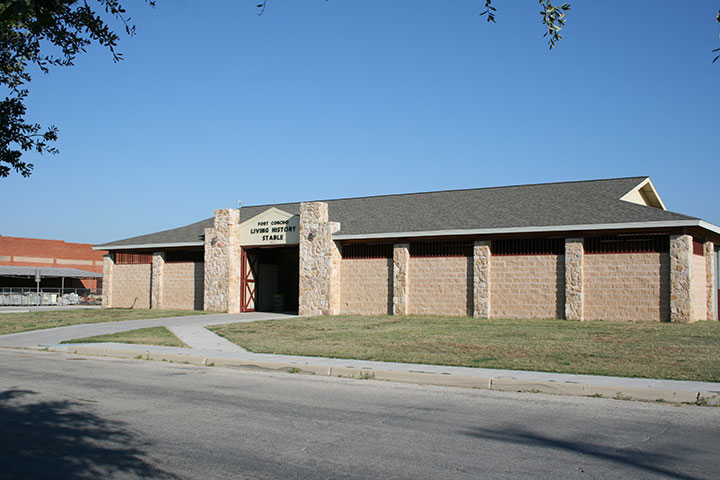 This appears to be a modern building that was not originally at the Fort.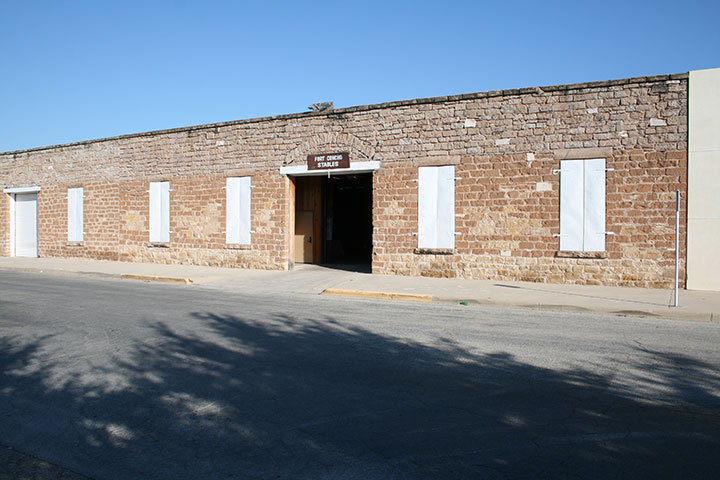 This is the original stable buiding.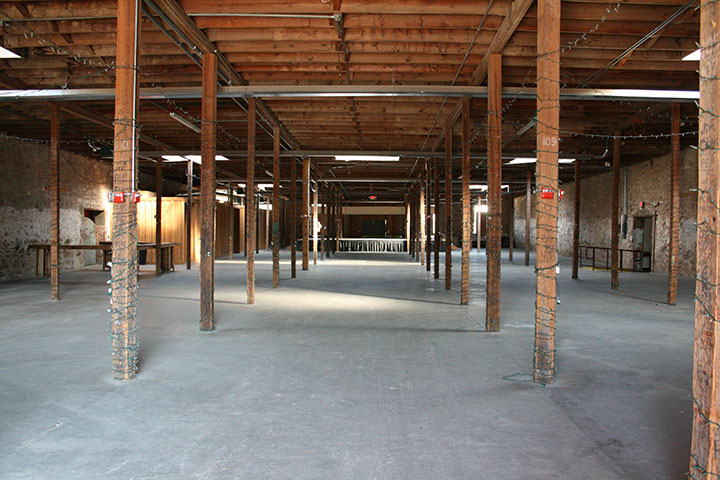 Inside the original stable.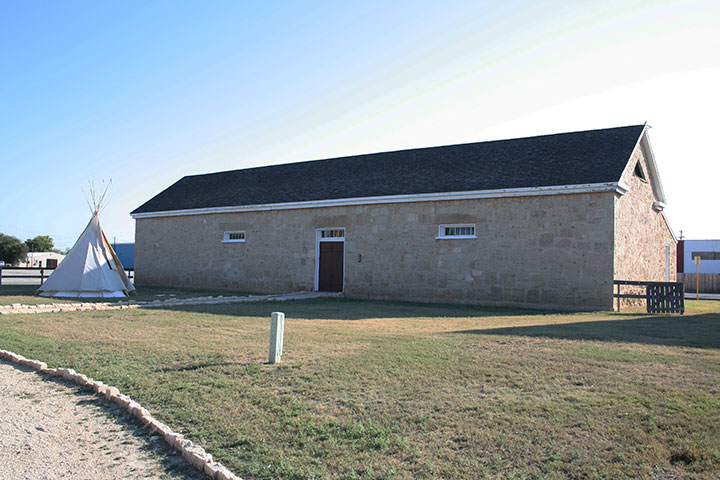 The Quartermaster building.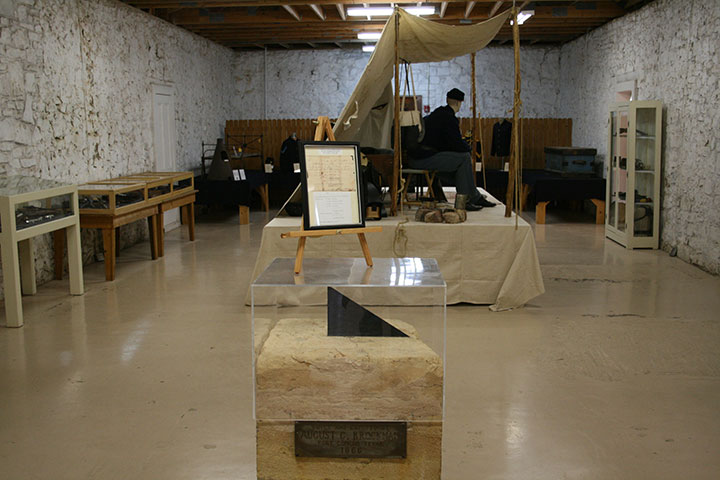 Part of the interior of the Museum.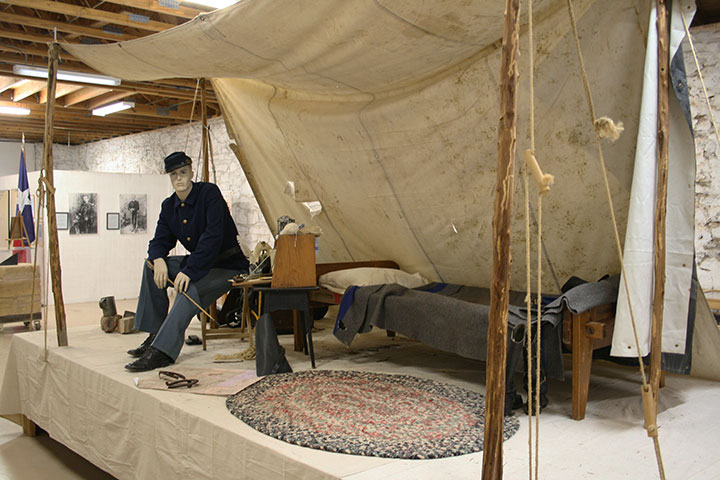 This is one of many informative displays inside the museum.
Fort Barrancas, FL Ft. Concho, TX Ft. Clatsop, OR Fort Greenville, OH Ft. Hawkins, GA Fort Jefferson, FL Fort Jefferson, OH Ft. Langley, BC Ft. Martin Scott, TX Fort Morgan, AL Fort Moultrie, SC Ft. Pitt, PA Ft. Recovery, OH Fort Sumter, SC Ft. Wayne, IN