Alabama Arizona Arkansas British Columbia California Colorado Europe Delaware Florida Georgia Illinois Indiana Iowa Kansas Kentucky Louisiana Maryland Michigan Mississippi Missouri Nebraska Nevada New Jersey New Mexico New York North Carolina Ohio Oklahoma Ontario Oregon Pennsylvania South Carolina Tennessee Texas Utah Virginia West Virginia Washington Wisconsin Wyoming

New York Gate Guards, Outside Museum Displays and Air Parks
Buffalo: Buffalo and Erie County Naval and Military Park F-101, Fury, UH-1, Nike Hercules, PTF-17 July 2007
The Park is undergoing a complete renovation. The aircraft were all sitting at the east end among debris awaiting to be brought back for permanent display. The P-39 must be at inside storage somewhere or undergoing restoration at another location. I was told the aircraft would be put on pylons when the reconstruction was completed.
---
East Aurora: American Legion Post 362 and VFW 205 F-84, UH-1 July 2009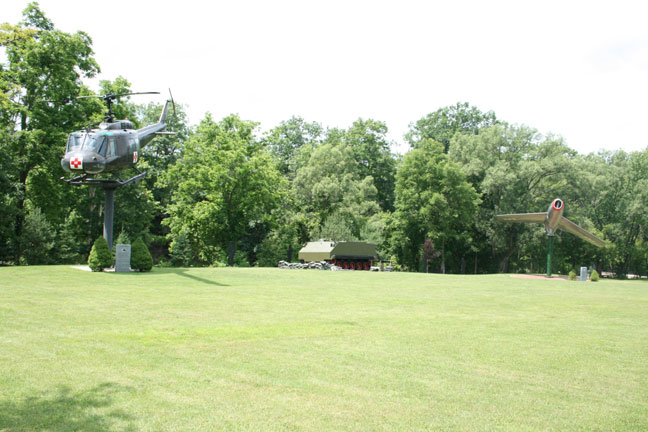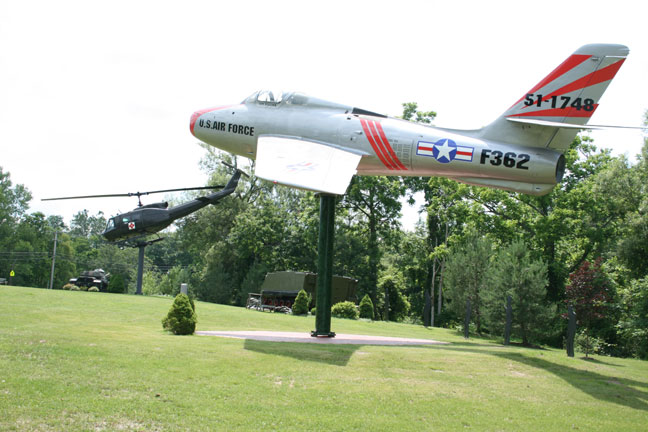 ---
Eden: American Legion Post 880 AH-1 April 2008 Both the Cobra here in Eden and the one up the road at Hamburg are having issues with birds. We have not seen that at other locations.
---
Fairport: VFW Post 8495 UH-1 April 2008 The first photo of Super Slick has a story to tell. Also note that the Huey is in Marine markings on one side and Army on the other.
---
Hamburg: VFW Post 1419 A-4, AH-1 April 2008 Both the Cobra here at Hamburg and the one down the road at Eden are having issues with birds. We have not seen that at other locations.
---
Manchester: American Legion Post 34 F-86 June 2007
---
Niagara Falls: Niagara Aerospace Museum UH-1 July 2007 The museum closed in January of 2008 and the Cobra as of July 2009 is no longer here also. It is my understanding that the Museum has reopened with about 25% of the displays at the Buffalo Sabres Hockey arena. The location of the AH-1 is unknown.

---
Rochester: Army National Guard @ Rochester Airport AH-1, UH-1 April 2008
---
Tonawanda: Kenny Field F9F June 2008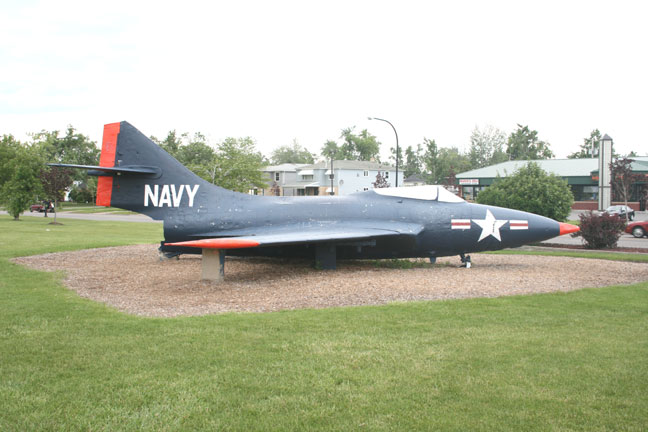 Alabama Arizona Arkansas British Columbia California Colorado Europe Delaware Florida Georgia Illinois Indiana Iowa Kansas Kentucky Louisiana Maryland Michigan Mississippi Missouri Nebraska Nevada New Jersey New Mexico New York North Carolina Ohio Oklahoma Ontario Oregon Pennsylvania South Carolina Tennessee Texas Utah Virginia West Virginia Washington Wisconsin Wyoming