Alabama Arizona Arkansas British Columbia California Colorado Connecticut Europe Delaware Florida Georgia Illinois Indiana Iowa Kansas Kentucky Louisiana Maryland Michigan Mississippi Missouri Nebraska Nevada New Jersey New Mexico New York North Carolina Ohio Oklahoma Ontario Oregon Pennsylvania South Carolina Tennessee Texas Utah Virginia West Virginia Washington Wisconsin Wyoming

Georgia Gate Guards, Outside Museum Displays and Air Parks
Brunswick: Air National Guard Station F-104 March 2012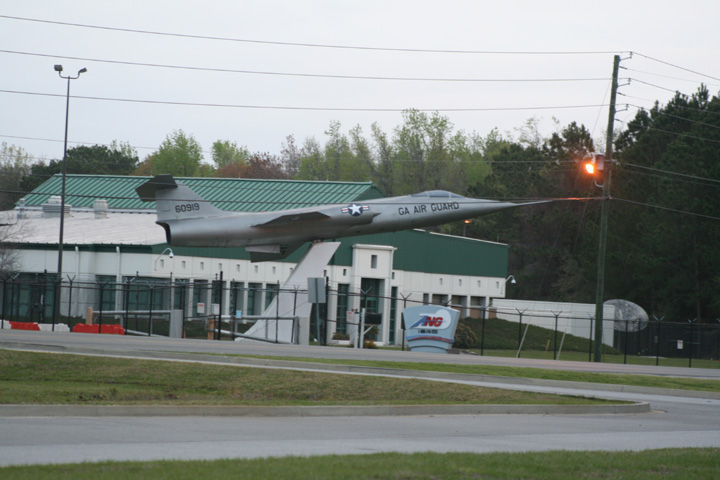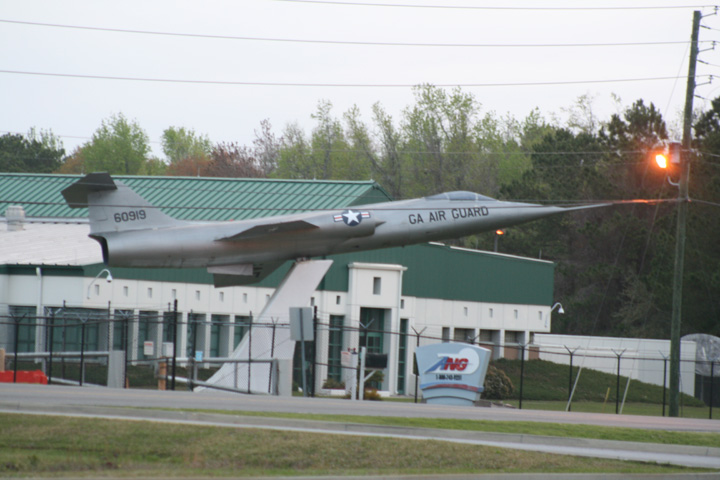 ---
Calhoun: Mercer Field T-29. T-33, F-84, Helicopter Tail, Gas Truck March 2008 This was at one time "The World Aircraft Museum" which is several miles south of Calhoun and can be seen from the road on the east side of I-75. For 30 years I have been driving by on a fast track to Florida or back to Indiana and never had the time to stop. During that time the museum has apparently fallen on hard times and only 3 aircraft remain in a grass field. The grass runway appears to be usable from all appearances. Six days before I arrived an F-86 was removed from the site.

April 2013 Postscript: All of the aircraft are now gone from this location. The F-84 now resides at the Marietta Aviation Museum and has been restored and looks a lot better than it did here.
---
Cordele: Georgia Veteran's Memorial State Park B-29, F-84, FJ-4, T-33, UH-1 March 2008 The B-29 is one of only two surviving B-29s built at the Bell Marietta, GA Plant. The other is at The Museum of Aviation in Warner Robbins, GA.
---
Ft. Oglethorpe, Sixth Cavalry Museum: AH-1 March 2008
---
Locust Grove: Mallard Landing Airport OV-1B March 2008 This is grass strip with houses surrounding it.
---
Macon: Georgia Army NG OV-1D March 2008
---
Marietta: Dobbins ARB: B-29 March 2008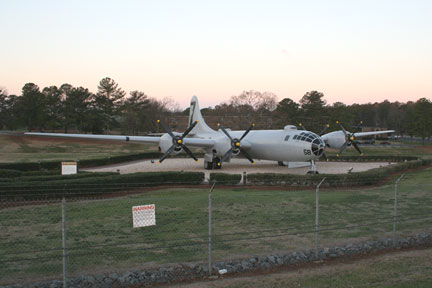 Click on photo for larger version
---
Marietta: Marietta Museum of History - Aviation Wing: A-4, A-6, A-7, C-141, F-14, F-84, Jet Star, OV-1, UH-1, S-3 March 2013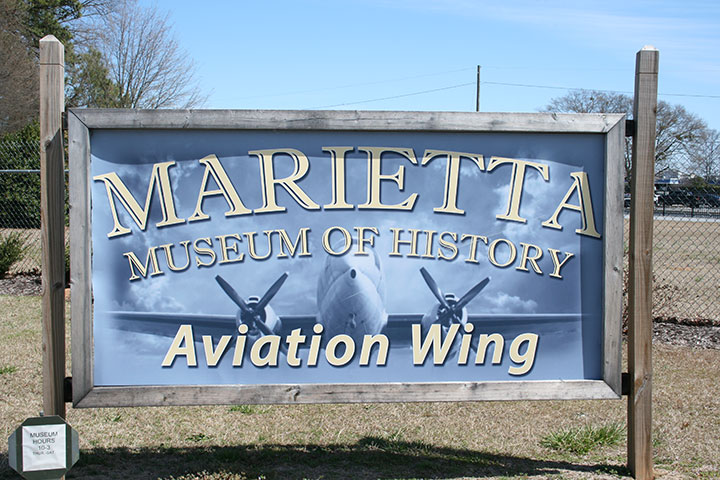 I am not sure why there is a photo of a C-46 on the sign, as there is none on display at the museum or nor were there any build next door at the current Lockheed plant. During WWII Bell built B-29s at the plant and since Lockheed to over the facility during the Korean War it has built B-47s, C-141s, C-5s, C-130s and F-22s here.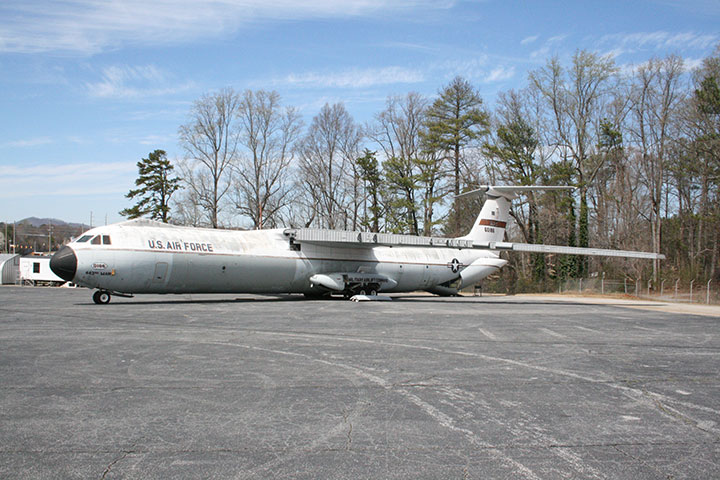 This would have been built in the Lockheed plant which is located behind the aircraft on the other side of the wooded area.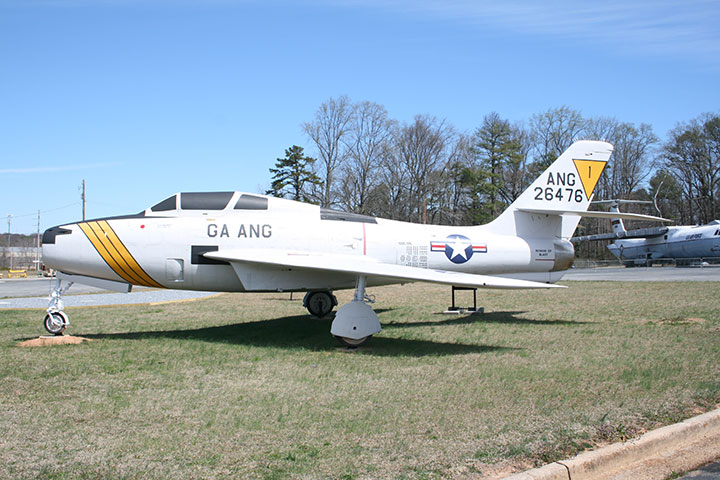 This is the same aircraft that I show at Calhoun, GA that is now closed. Note that at Calhoun there was not a canopy on it. Canopies for the F-84 are no longer available and the museum staff fabricated sheet metal to fit in the opening and then painted it to look like black glass. Overall a great restoration to save an aircraft previously rotting out 50 miles or so to the north of this location.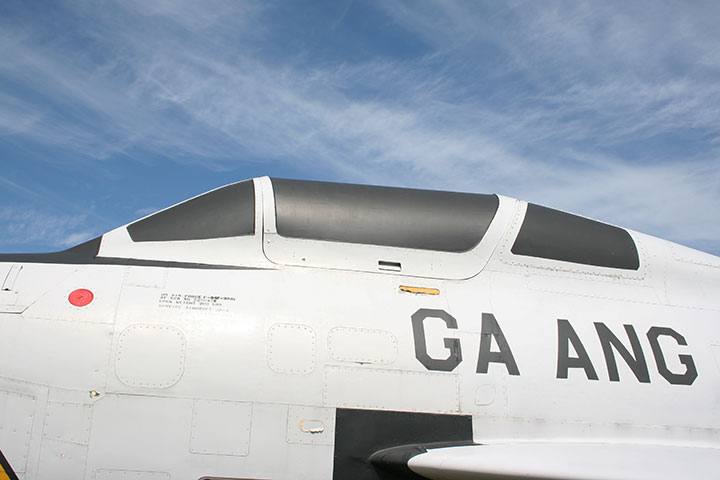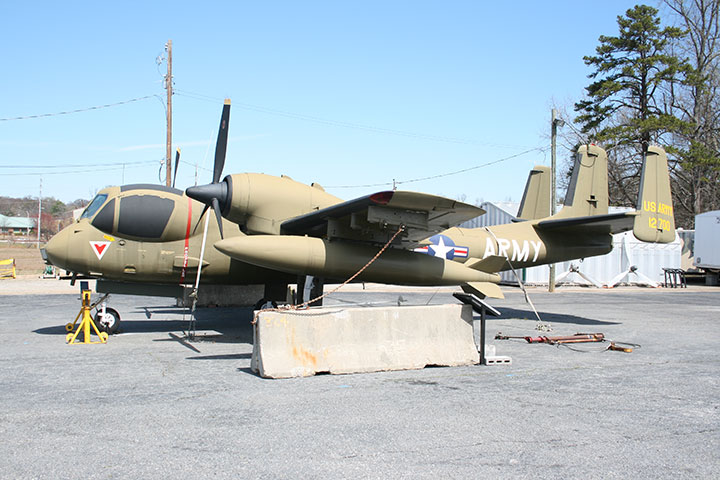 This was going to be moved to a display pad 50 feet away from this location.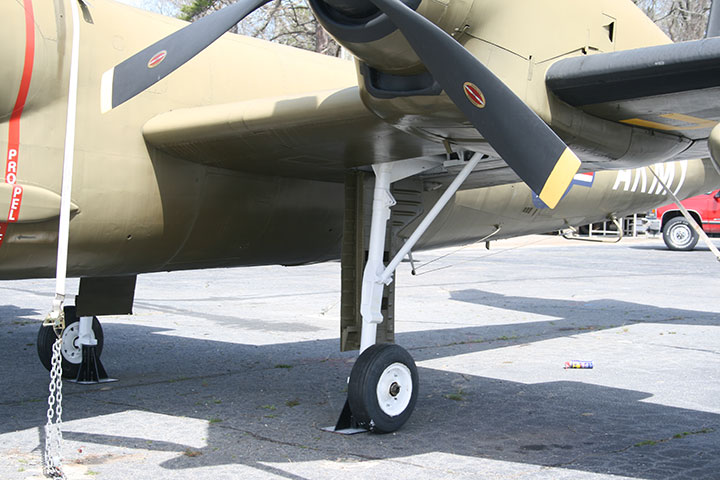 Also due to the fact this was previously on a display pole next door at Dobbins ARB, there was no landing gear available for this. Working with contacts at Lockheed the museum staff used a gear set from a P-2 Neptune.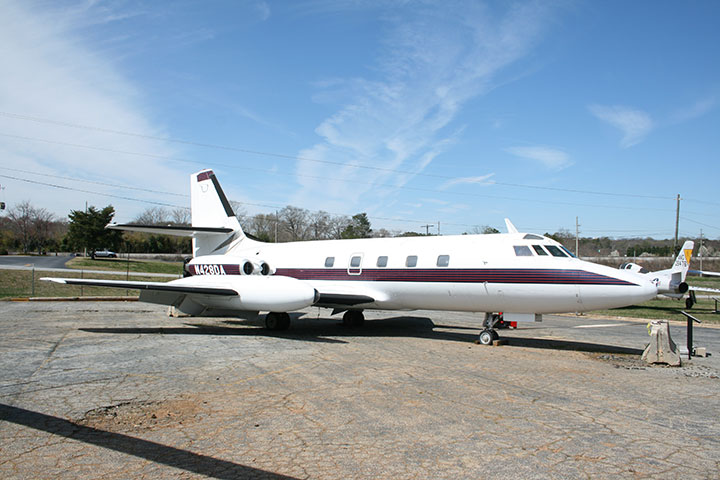 This Jet Star at one time was owned by Kenny Rogers.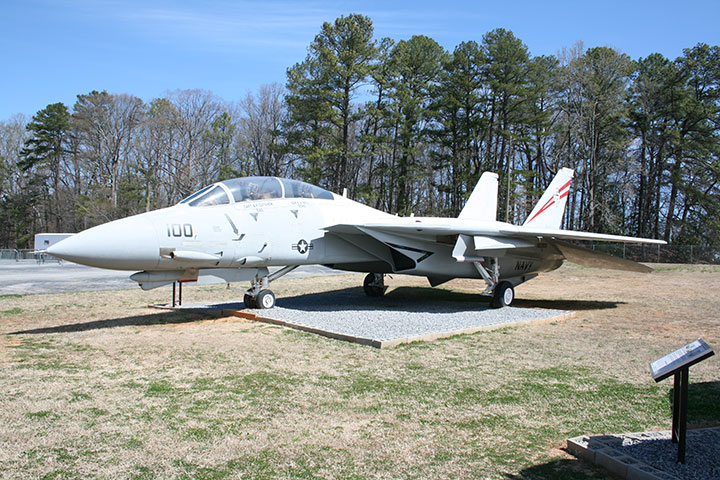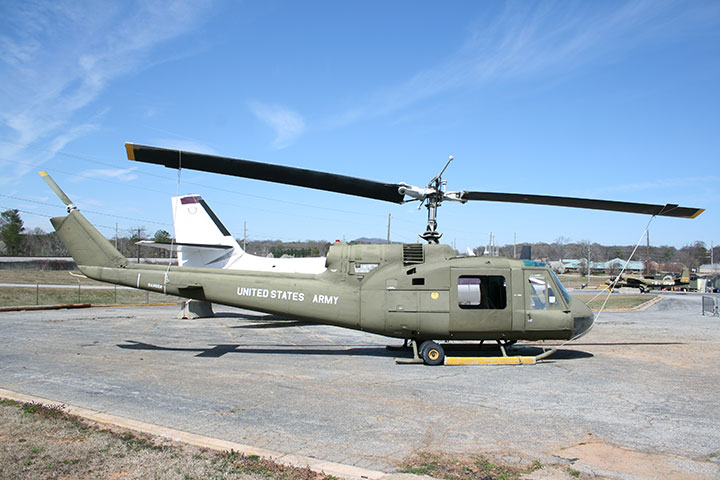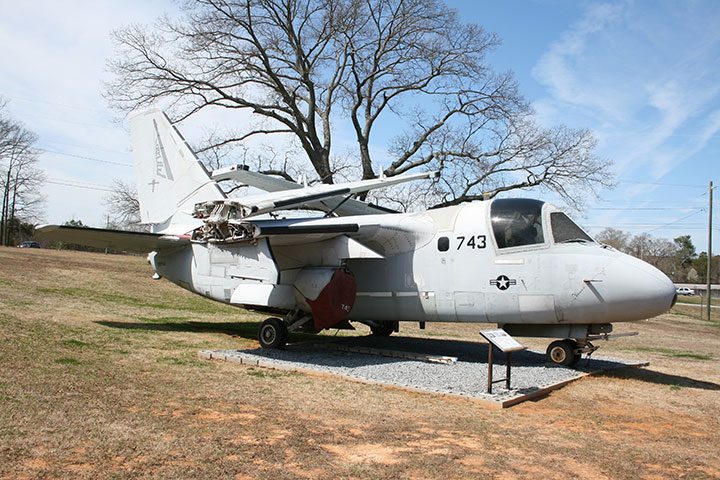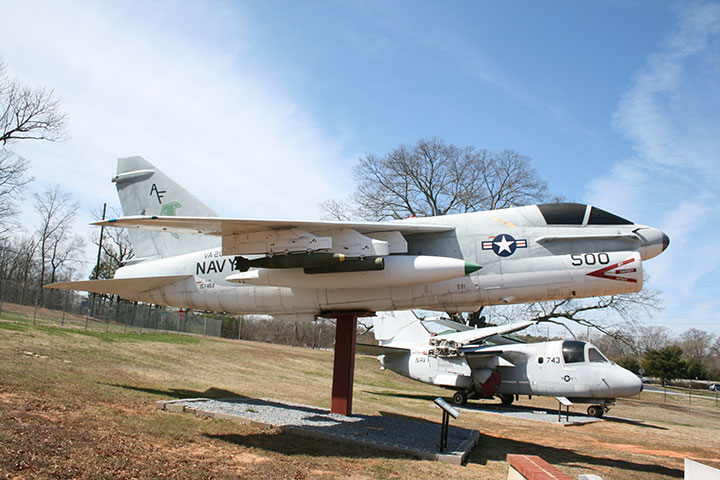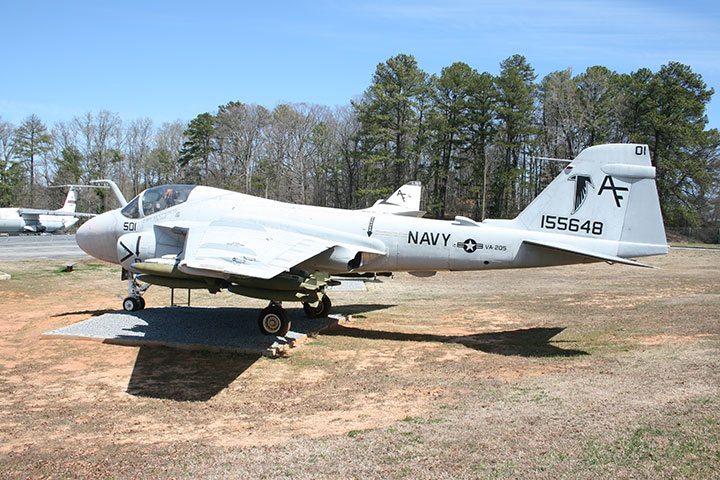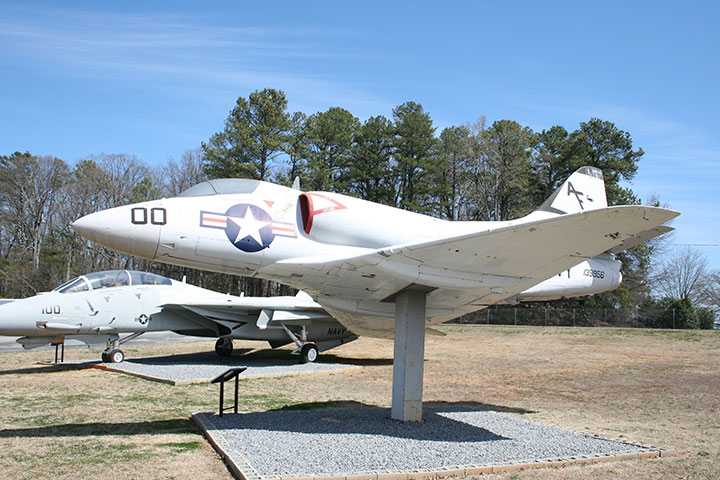 ---
McDonough: T-33 March 2008
---
Peachtree City: Falcon Field F-16 October 2013 These photos were taken during the 2013 Great Georgia Airshow.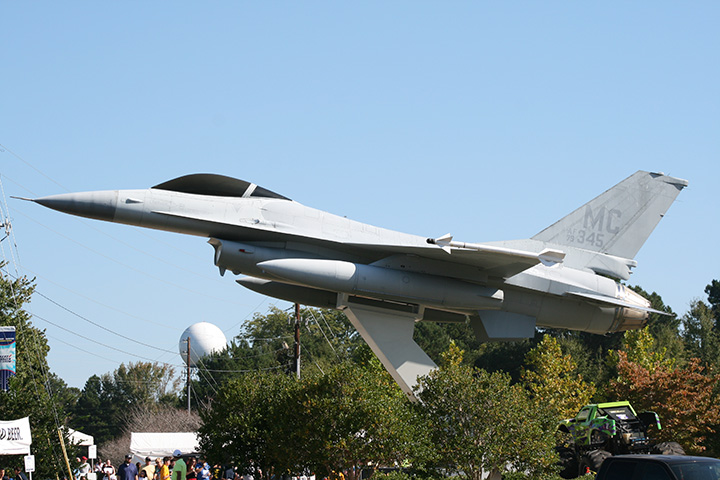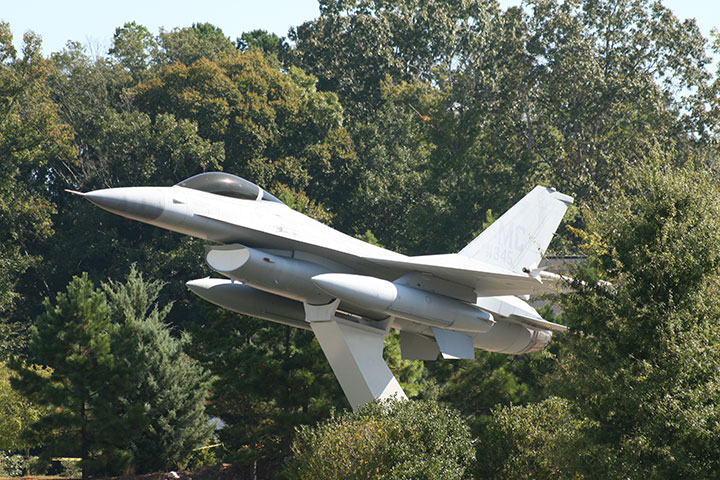 ---
Pooler: Mighty Eighth Air Force Museum B-47, F-4, Mig-17 March 2012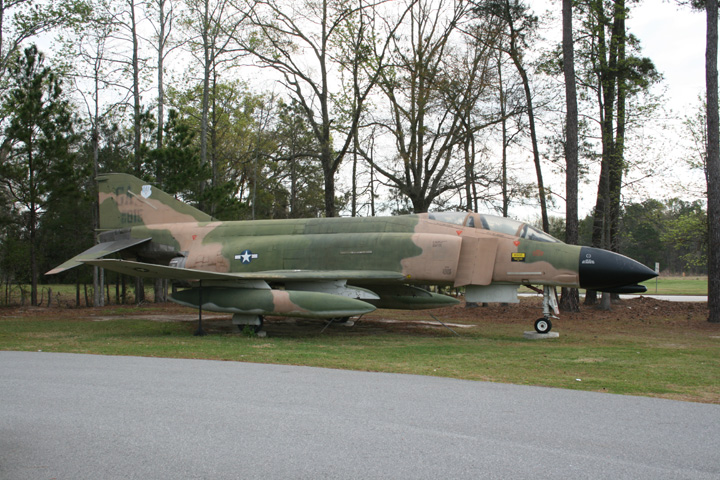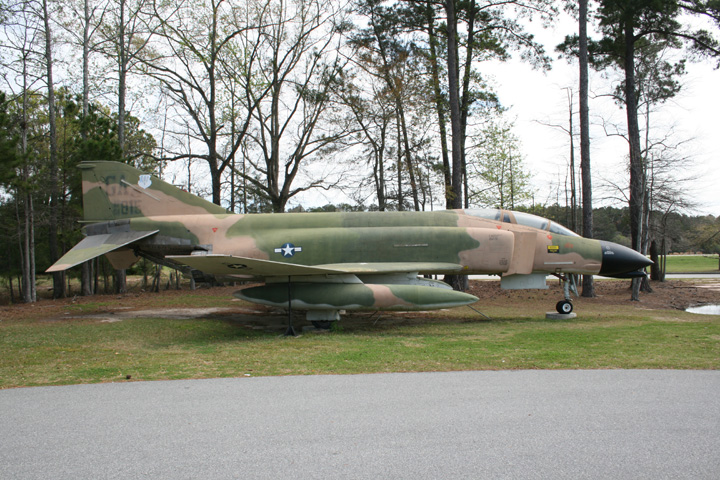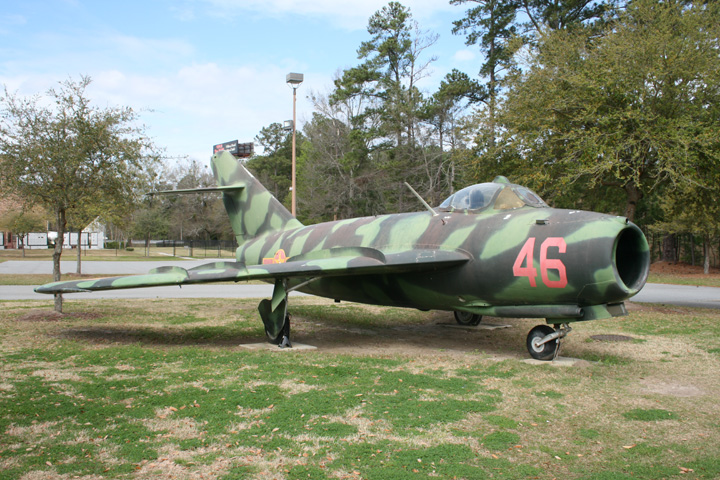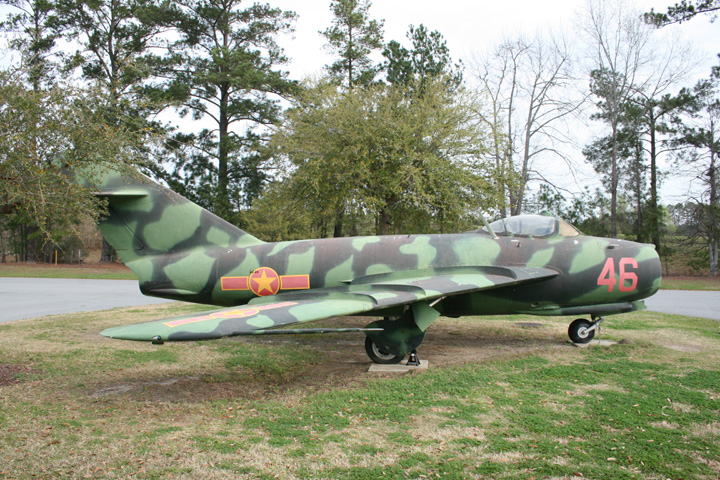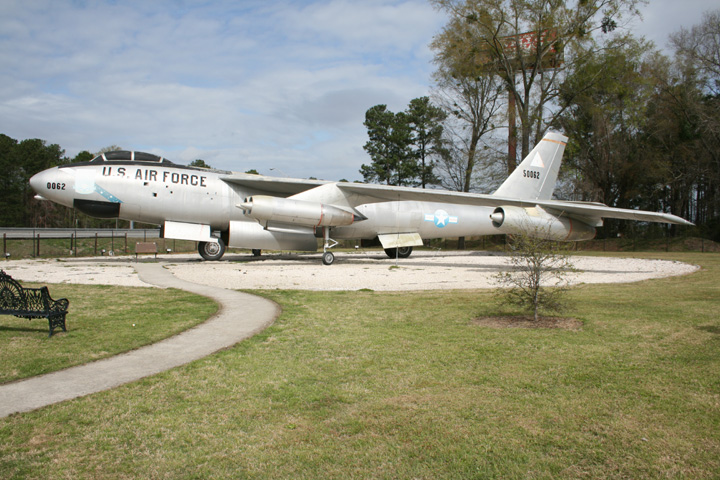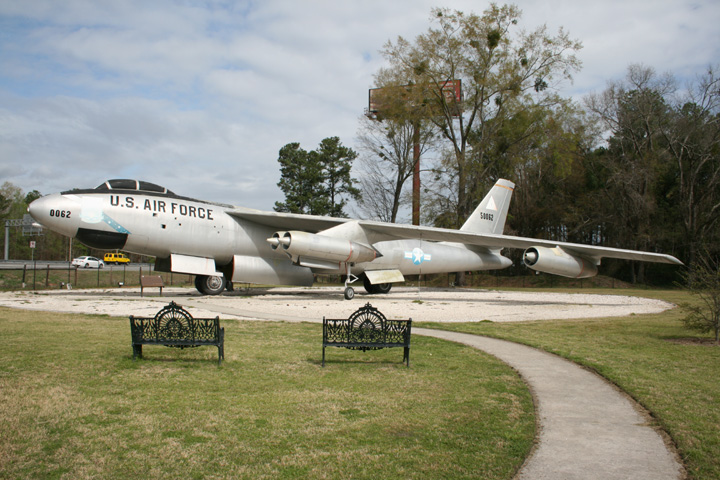 ---
Savannah: Savannah State University, A-4 July 2013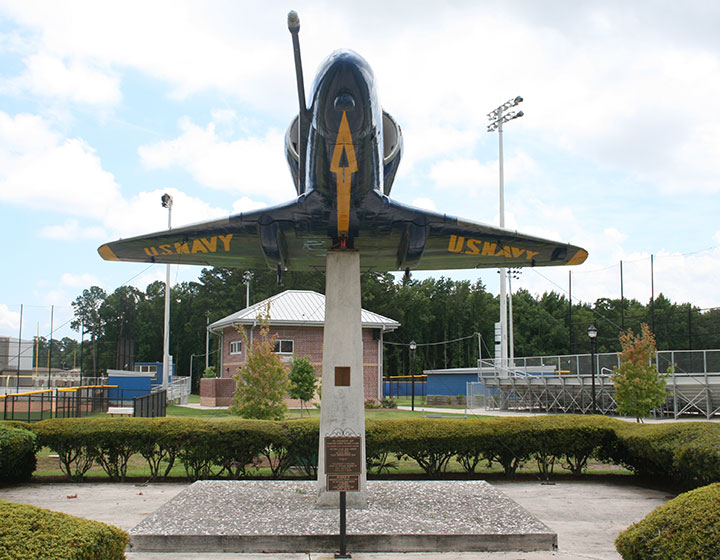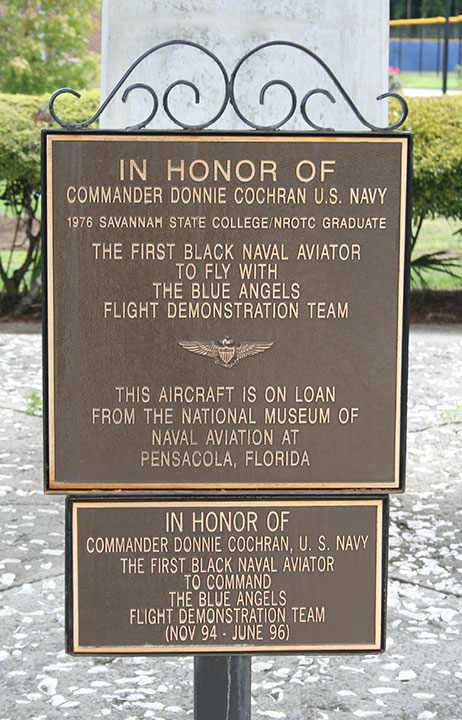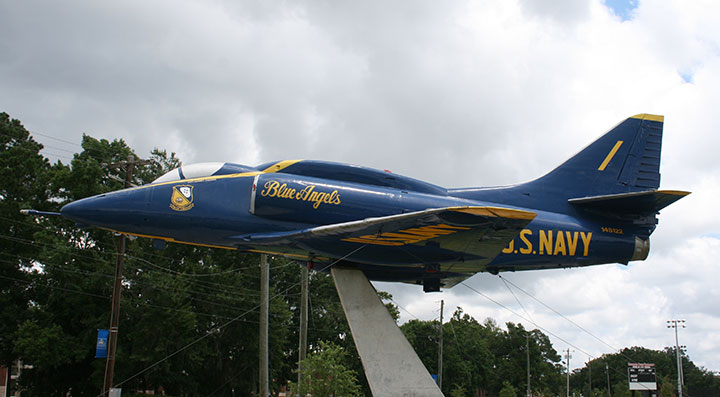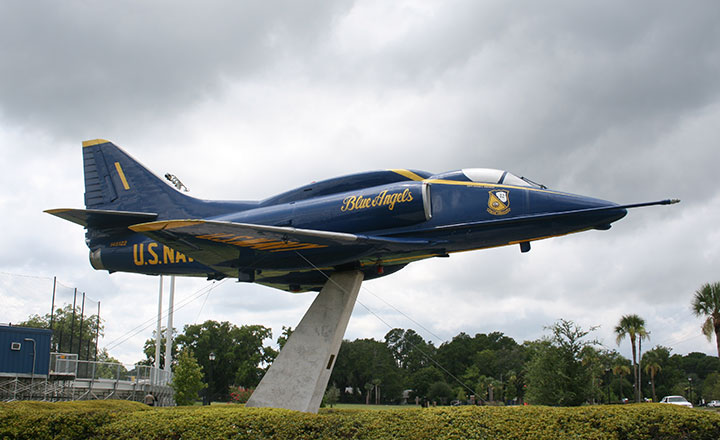 ---
Valdosta: Airport, F-4, T-33 October 2008 These two aircraft were part of a museum that no longer exist and are awaiting reassignment.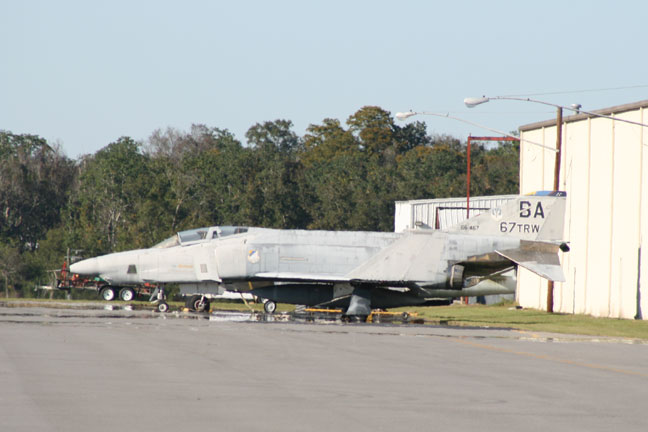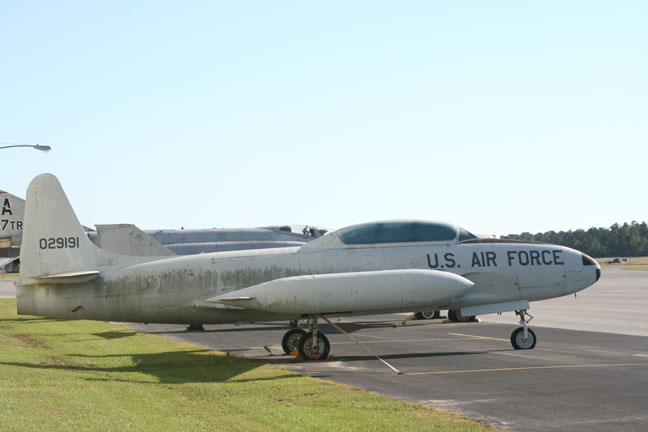 ---
Valdosta: F-4, T-33 October 2008
---
Robins AFB: Museum of Aviation F-4, A-10, B-1B, C-141, Lightning MK53, F-105, F-84, F-106, F-100, C-135, F-111, F-89, F-101, C-124, B-57, C-47, C-130, A-26, B-25, U-3B, KC-50, B-29, HU-16, P2V, EC-121, C-54, U-4, C-119, AC-130, RB-66, C-123, B-52 March 2008 These are the aircraft displayed outside. There are others inside three buildings on site. The B-29 is one of only two surviving B-29s built at the Bell Marietta, GA Plant. The other is at Georgia Veteran's Memorial Park in Cordele, GA.
Post Script April 2013: Due to Defense Dept budget cuts many of the outside aircraft have been or will be removed due lack of manpower to maintain the aircraft. What I found amusing is that one board members of the museum thought this was a win-win situation. Typical political double talk! Less is more. And for the 8 persons that lost their jobs I don't think they believe this was a win-win situation.
Aircraft that are gone (marked with *) as of this date or will be are: B-52D Stratofortress, WB-57F Canberra*, RB-69A Neptune, C-60A Lodestar, C-119C Flying Boxcar, EC-121K Constellation, C-130H(YM) Credible Sport*, EC-135N Stratotanker, F-84E Thunderjet, F-86H Sabre*, F-89J Scorpion,F-94A Starfire*, F-100F Super Sabre, RF-101C Voodoo, F-101B Voodoo, F-104A Starfighter*, F-105G Thunderchief, F-4C Phantom, TH-13M Sioux*, HH-34J Choctaw, HH-43A Huskie, TG-4A Yankee Doodle, AT-11 Kansan, T-28A Trojan, T-38A Talon, T-39A Sabreliner, U-4 Aero Commander*, X-25A Gyro-copter, BAE MK53 Lightning*,
Missiles being removed: CGM-13 Mace*, GTD-21B, AGM-28B Houndog

---
Robins AFB: Front Gate F-15 March 2008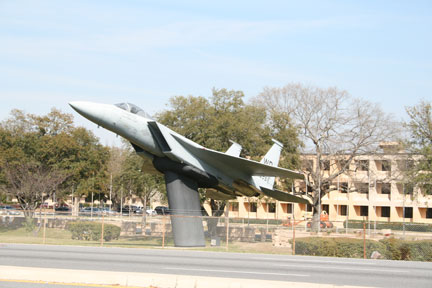 Click on photo for larger version
---
Warner Robins: The City of Warner Robins Community Center T-33 March 2008
Alabama Arizona Arkansas British Columbia California Colorado Connecticut Europe Delaware Florida Georgia Illinois Indiana Iowa Kansas Kentucky Louisiana Maryland Michigan Mississippi Missouri Nebraska Nevada New Jersey New Mexico New York North Carolina Ohio Oklahoma Ontario Oregon Pennsylvania South Carolina Tennessee Texas Utah Virginia West Virginia Washington Wisconsin Wyoming