Alabama Arizona Arkansas British Columbia California Colorado Connecticut Europe Delaware Florida Georgia Illinois Indiana Iowa Kansas Kentucky Louisiana Maryland Michigan Mississippi Missouri Nebraska Nevada New Jersey New Mexico New York North Carolina Ohio Oklahoma Ontario Oregon Pennsylvania South Carolina Tennessee Texas Utah Virginia West Virginia Washington Wisconsin Wyoming

Virginia Gate Guards, Outside Museum Displays and Air Parks
Fort Eustis: US Army Transportation Museum Air Car 2500, CH-21C, CH-34, CH-37, CH-64, CV-2, H-25, OH-23, TH-55A, U-1, U-6A, U-8D, UH-1, VZ-4DA, VZ-8P-2 July 2008 The museum has most of its aircraft in an outside building with a roof that is screened on the side. Inside are some very interesting concept aircraft for the movement of troops and soldiers that never went into production.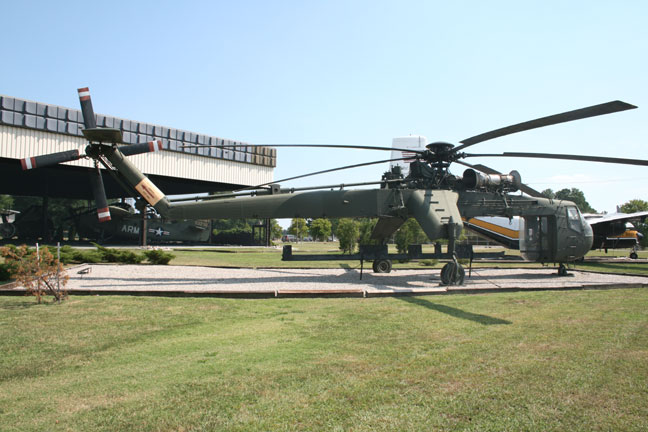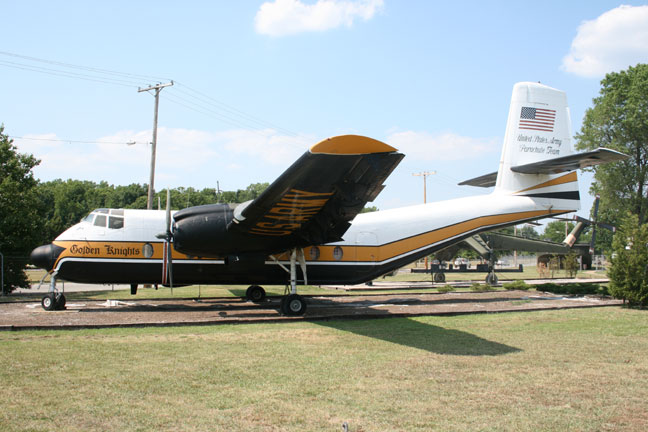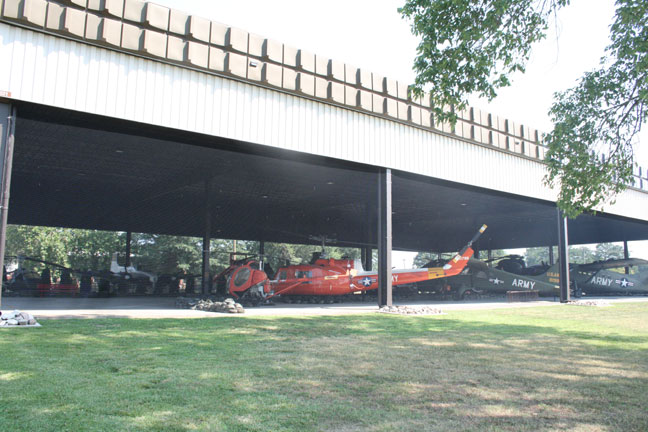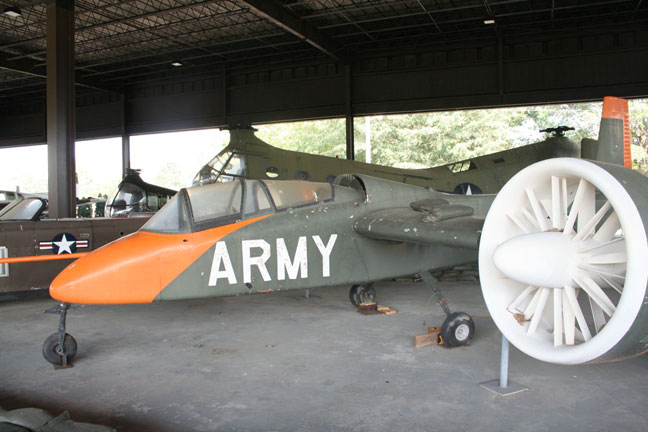 The one of a kind VZ-4DA Doak 16. See more in the photo gallery.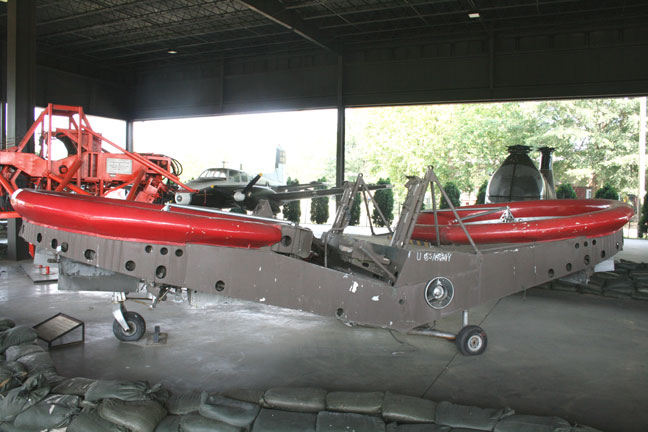 The VZ-8P-2. See more in the photo gallery.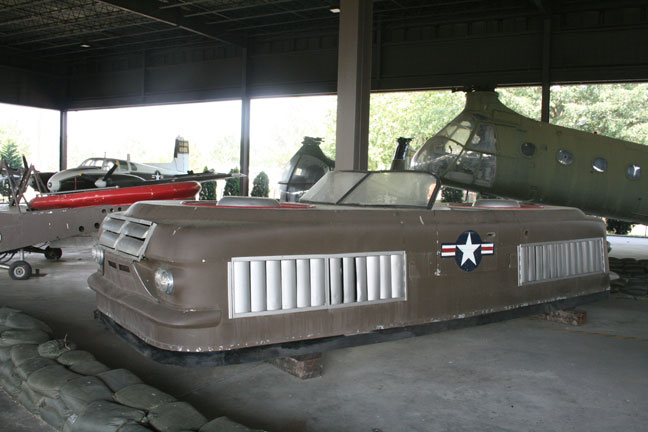 Air Car Model 2500. See more in the photo gallery.
---
Front Royal Airport: F-86 June 2008 The first photo was taken from an overlook in the Shenandoah National Park. The F-86 is at the far right.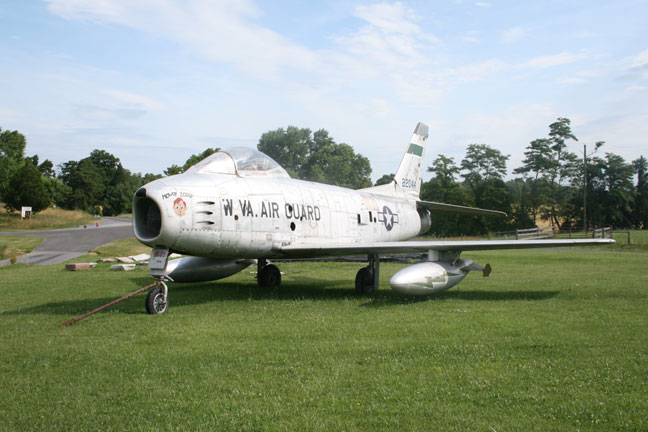 ---
Hampton: Langley AFB B-52, F-16, F-15, F-105, F-4 April 2007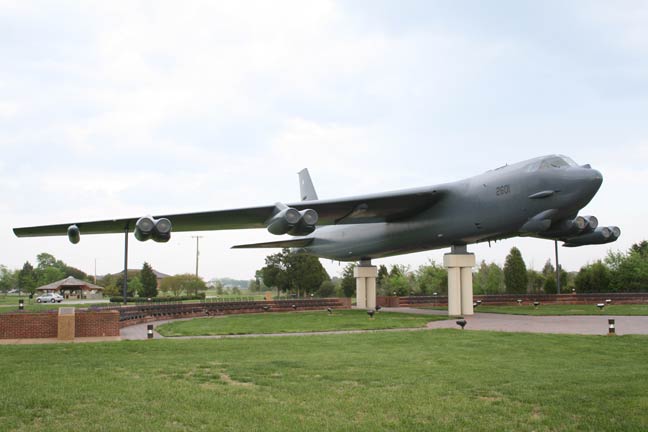 ---
Hampton: Air Power Park A-7, F-86, F-89, F-100, F-101, F-105, Javelin, Jupiter, M-2 Corporal, Mercury Capsule, Mercury/Little Joe, Nike-Ajax, Nike-Ajax Upper Stage, Nike-Hercules, Polaris, RF-4, T-33, XV-6A July 2008 This at one time had an inside museum also, but that is now being used by a community group. The aircraft are available to view even after the community center closes as the gates are are normally not locked. If I remember correctly one entrance does not even have a gate.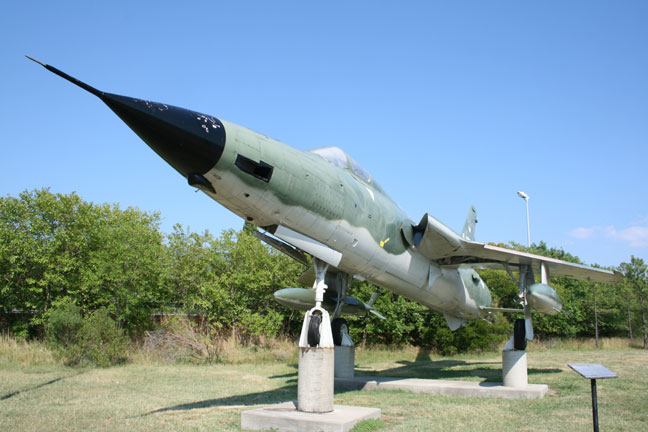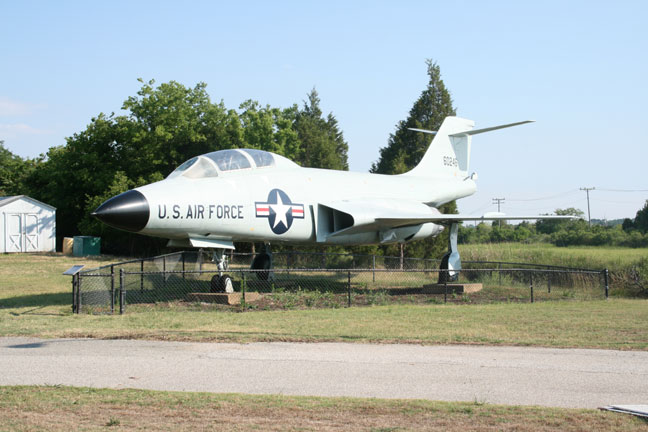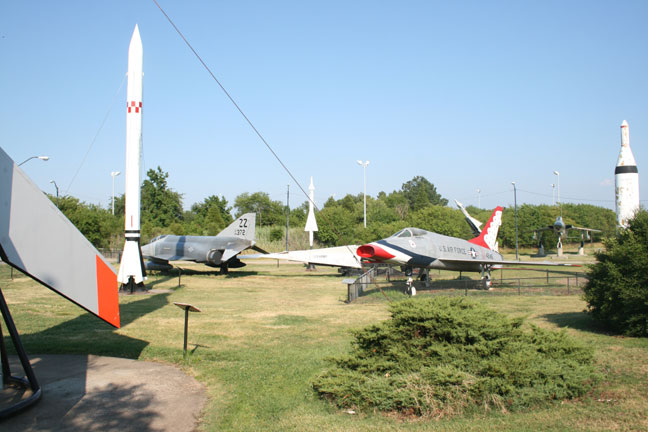 ---
Norfolk: Nauticus, US Navy Historical Museum and USS Wisconsin A-4 July 2008 Photos taken from the deck of the USS Wisconsin, whihc is along with the US Navy Historical Museum is free to the public. The USS Wisconsin still belongs to the US Navy in the inactive reserve and consequently only the main deck along with several other outside decks are open.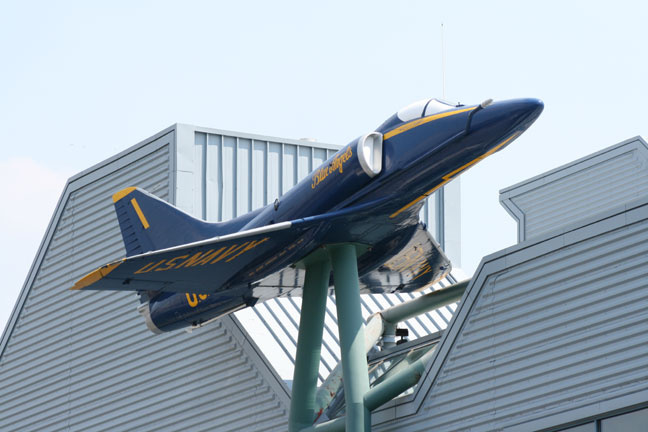 ---
Norfolk: Naval Station A-6, E-2C, F-14, SH-2, SH-3, SH-53 July 2008 These photos were taken on vacation when my wife and I took a bus tour of Naval Station Norfolk. (These are open to the public on a daily basis and are well worth the time, taking about an hour.) The bus stopped at this location for photo taking but we were not allowed to get off the bus. Several of the shots were taken through the tinted windows and others from the open door, which is why some photos have the greenish tint as they were taken through a window and two of the aircraft have trees in front of them as that was the only shot I could take.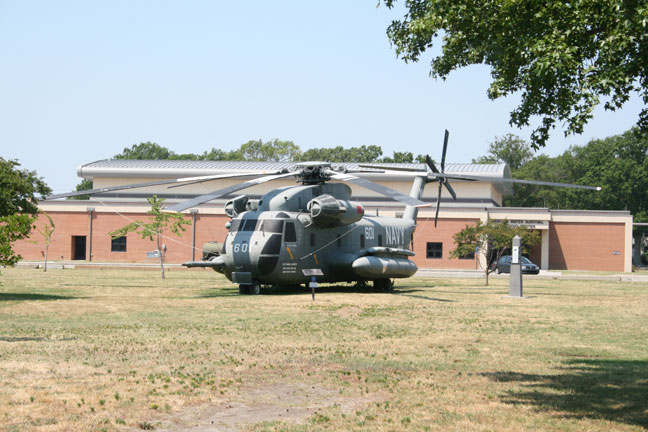 ---
Onancock: Accomack County Airport A-4 September 2011 - It was raining and photos were taken from inside vehicle.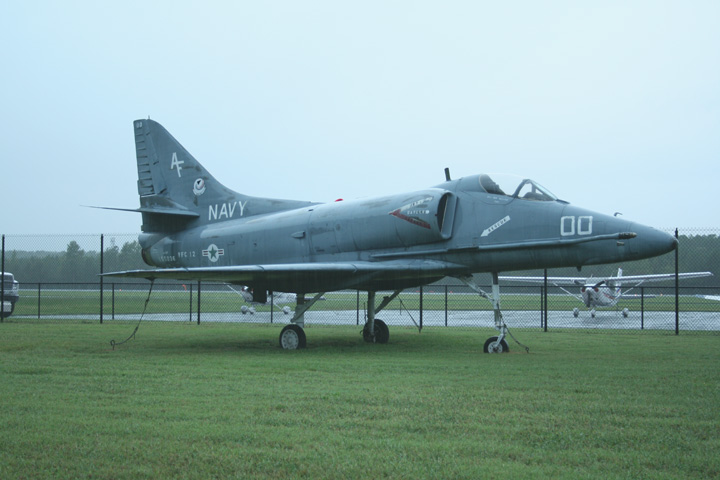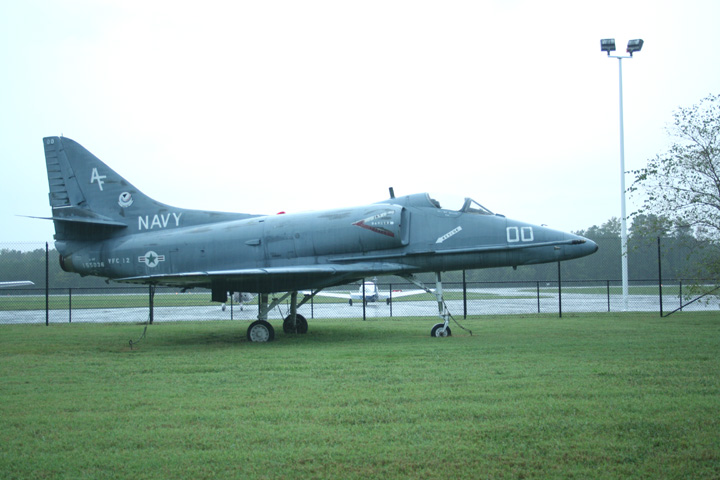 ---
Richmond: Virginia Air National Guard Base A-7, F-84, F-105 June 2008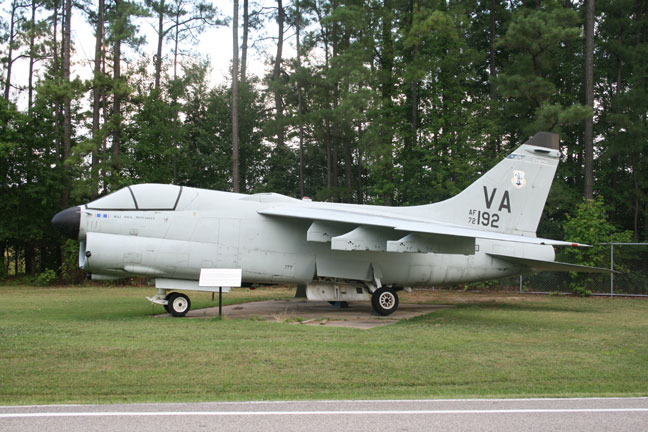 ---
Richmond: Virginia Aviation Museum A-7, F-14, SR-71 June 2008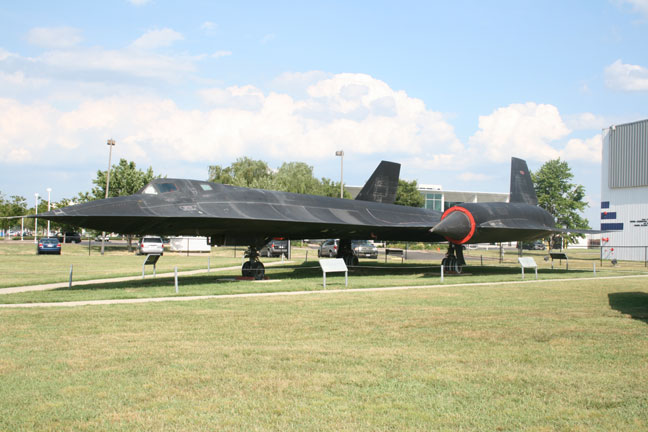 ---
Virginia Beach: Ocean Naval Air Station F-14 July 2008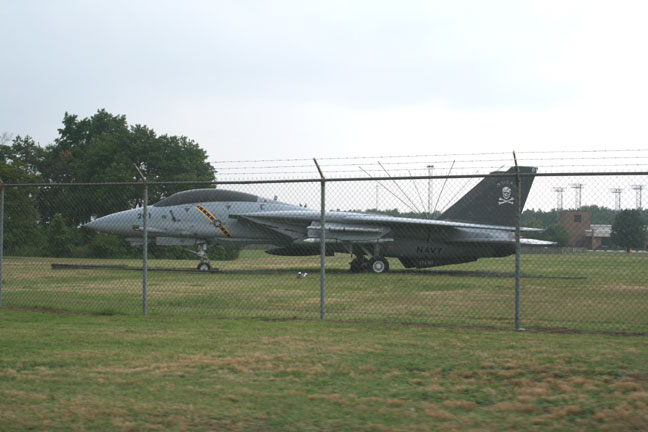 Virginia Beach: Ocean Naval Air Station Aviation Park A-1, A-4, A-6, A-7, FJ, F2H, F4D, F9F, F11F, F-4, F-8, F-14, F-18 September 2011 - Photos were taken during the air show, what there was of it. Weather during the day was overcast and rainy with insufficient ceilings for any appreciable flying. During the evening when I returned to the hotel it would clear up. Many of the aircraft on display in the Air Park had different paint schemes on the two sides of the aircraft. I have never seen that before.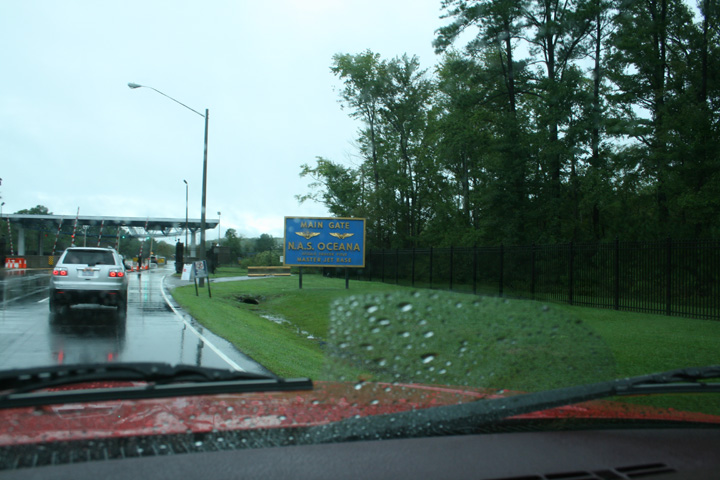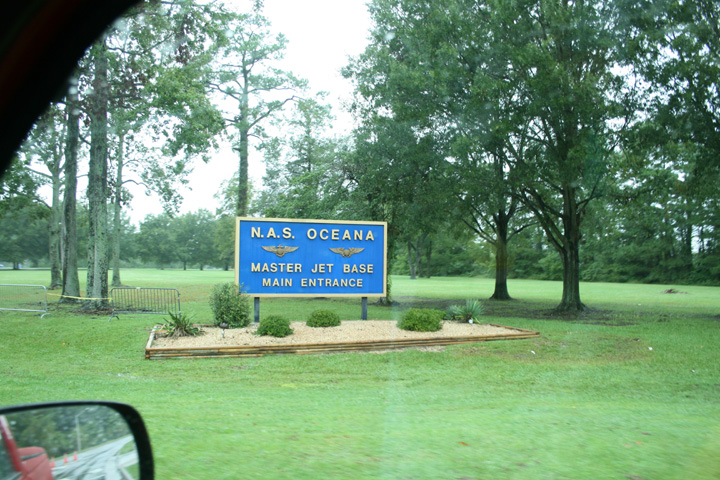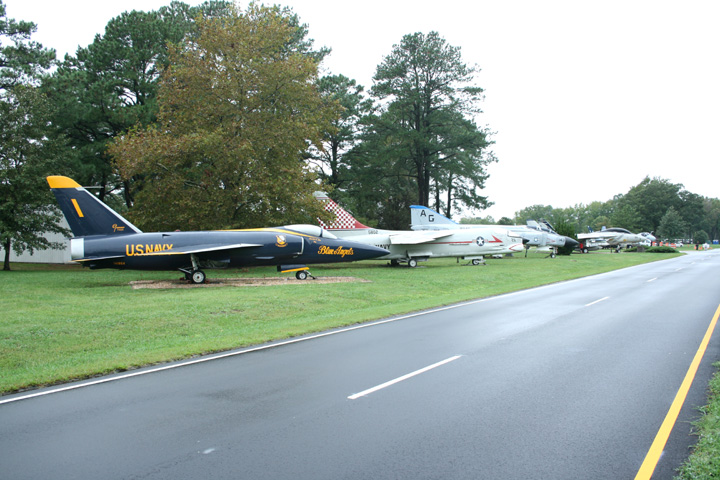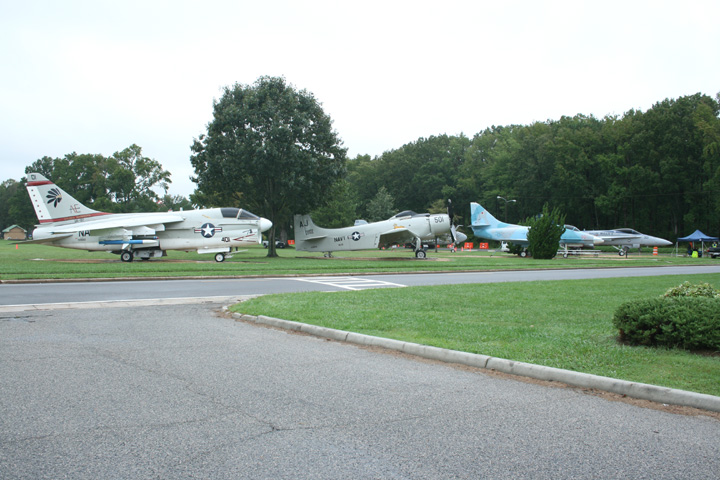 Alabama Arizona Arkansas British Columbia California Colorado Connecticut Europe Delaware Florida Georgia Illinois Indiana Iowa Kansas Kentucky Louisiana Maryland Michigan Mississippi Missouri Nebraska Nevada New Jersey New Mexico New York North Carolina Ohio Oklahoma Ontario Oregon Pennsylvania South Carolina Tennessee Texas Utah Virginia West Virginia Washington Wisconsin Wyoming