Alabama Arizona Arkansas British Columbia California Colorado Connecticut Europe Delaware Florida Georgia Illinois Indiana Iowa Kansas Kentucky Louisiana Maryland Michigan Mississippi Missouri Nebraska Nevada New Jersey New Mexico New York North Carolina Ohio Oklahoma Ontario Oregon Pennsylvania South Carolina Tennessee Texas Utah Virginia West Virginia Washington Wisconsin Wyoming

Arizona Gate Guards, Outside Museum Displays and Air Parks
Apache Junction: American Legion Post 27 T-33 May 2009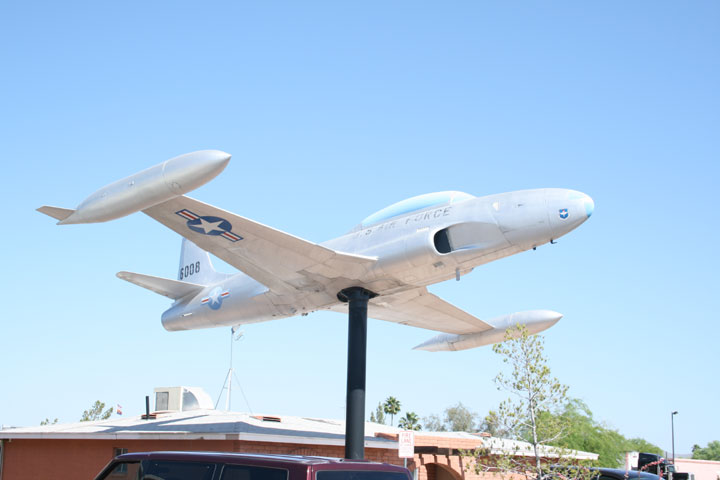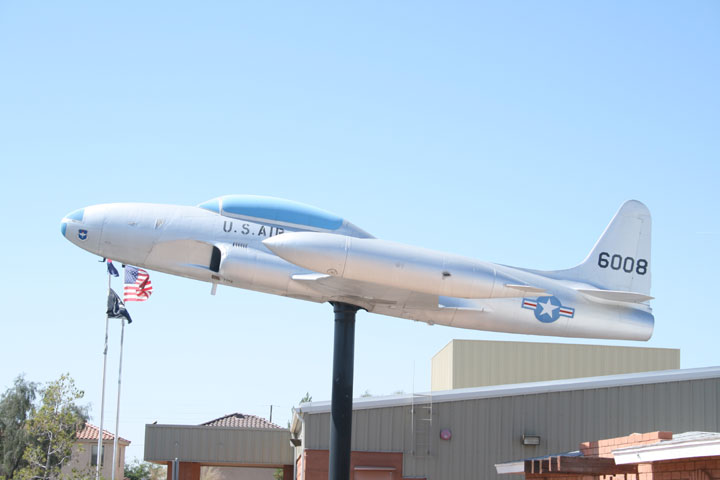 ---
Buckeye: Municipal Airport A-26 May 2009 This airframe is registered as a Douglas B-26B, 44-34609 with the qualification that it may not be suitable for flight, which probably makes sense as the elevators and rudder are missing. Previously this Invader was a bug sprayer.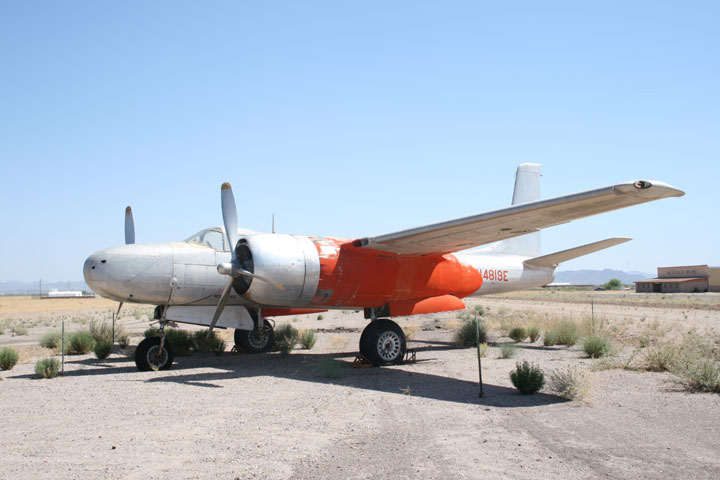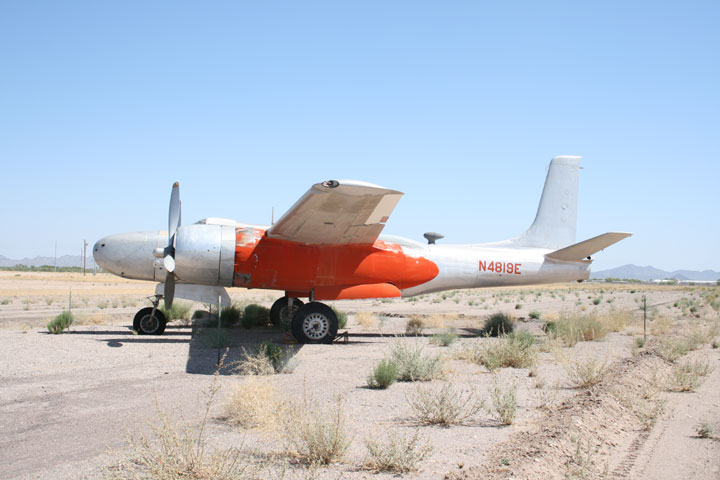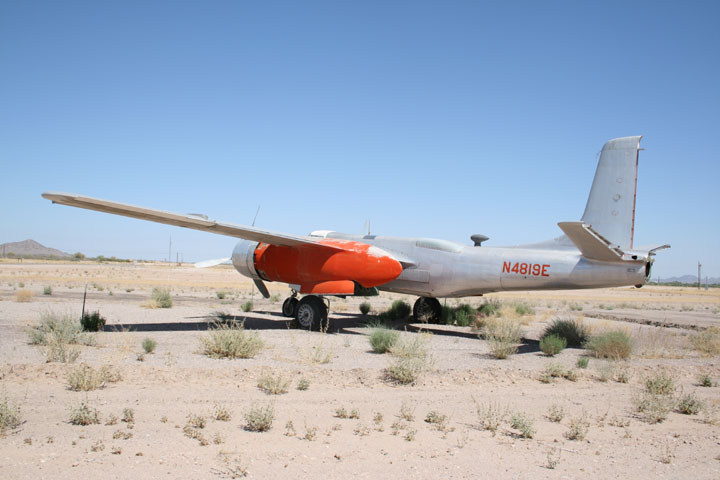 ---
Chandler: Government Center F-86 May 2009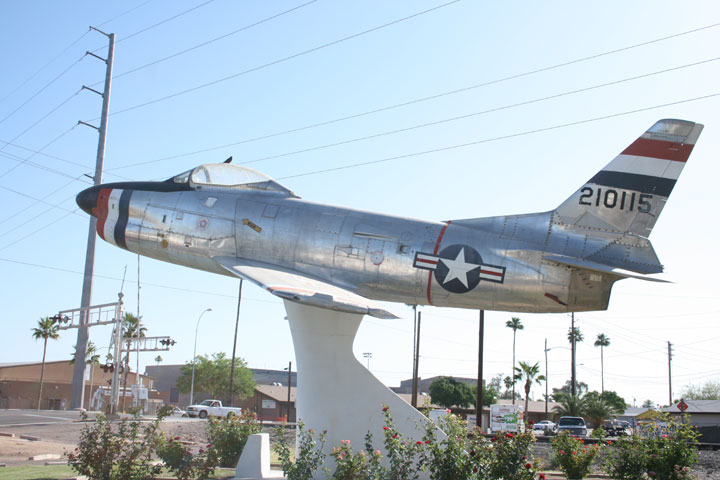 ---
Corona: American Legion Post 109 F-4 May 2009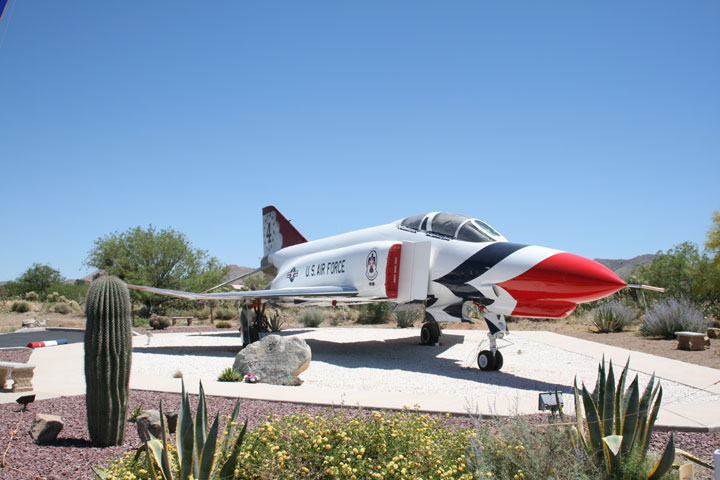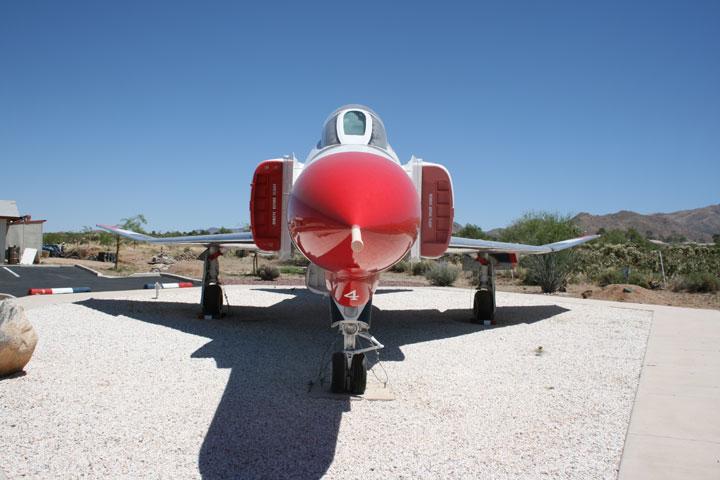 ---
Gila Bend: Airport (2) RF-101 May 2009 The sun does not shine all of the time in Arizona.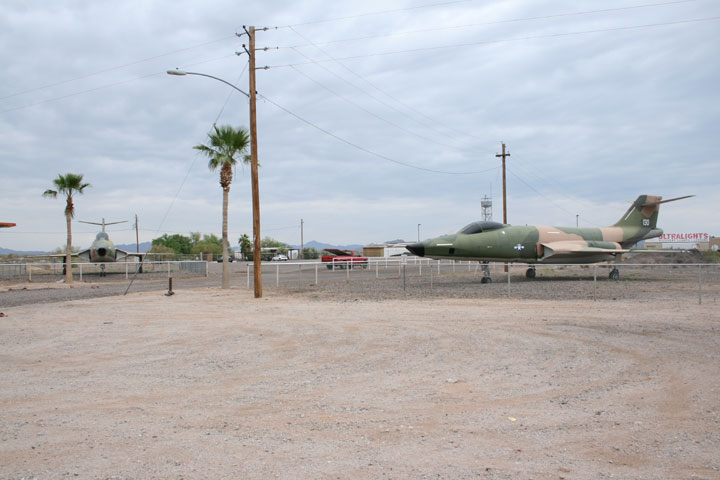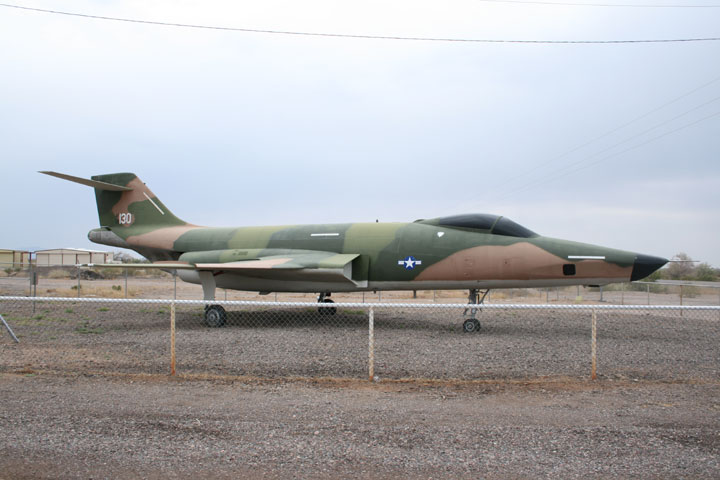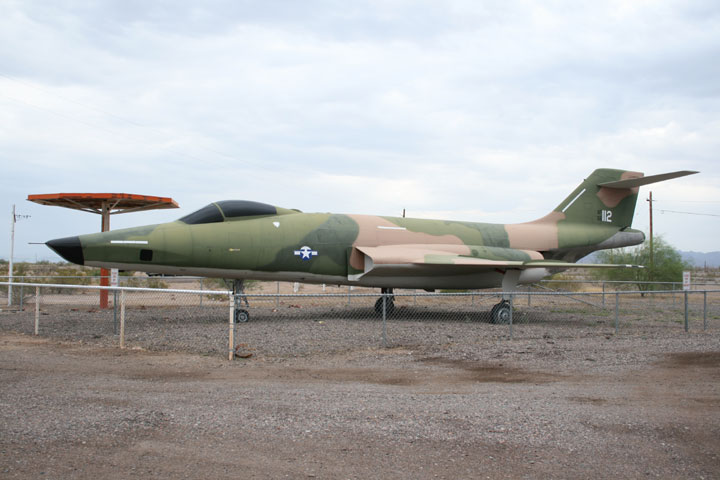 ---
Gilbert: Gateway Airport T-38 May 2009 This is the old location of Williams AFB before it closed. It was a training base that flew T-38's.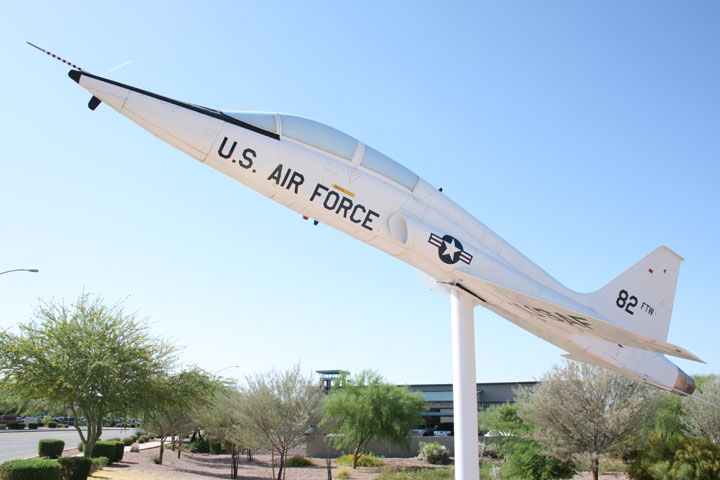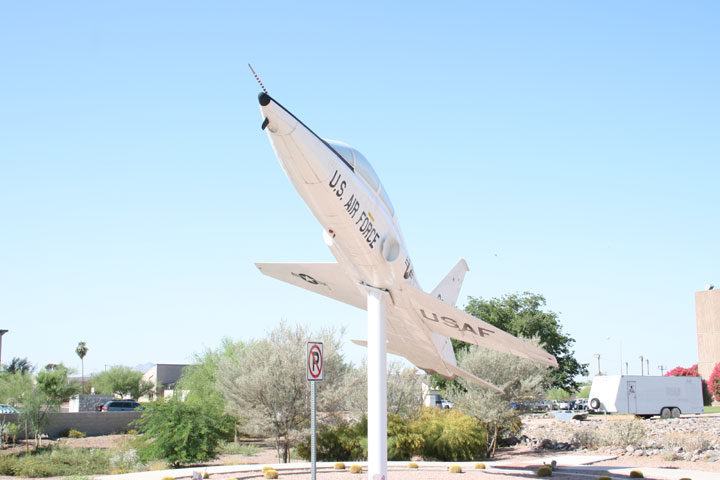 ---
Glendale: Harry Bonsall Park F-100 May 2009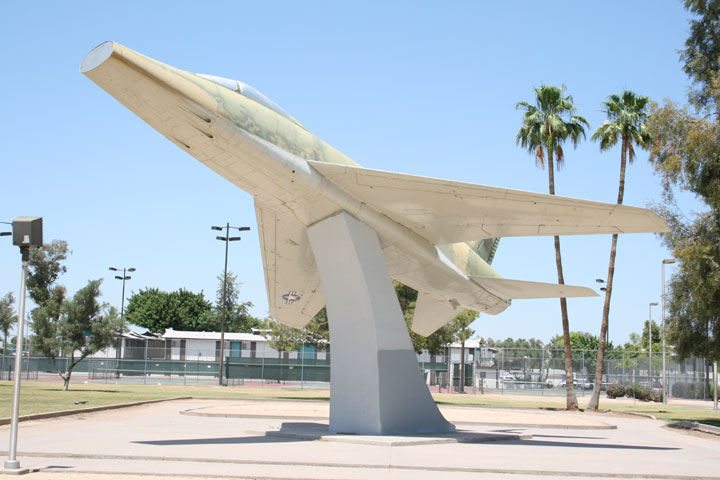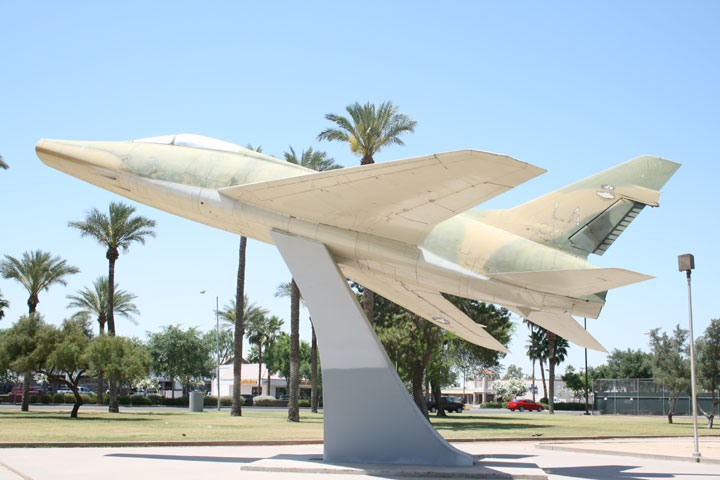 ---
Phoenix: South Mountain High School A-26 May 2009 This A-26 sits inside the school compound next to its aviation technology department building. In order to obtain these photos I had to go see the principal and sit in his waiting area before getting permission. I was assigned a security guard who then accompanied me to the A-26. Everyone was most helpful at the school with this photo shoot. The N26GT registration is not valid for this aircraft and at one time it was registered to an A-26C which was deregistered because it was "destroyed". It could be the school's aviation department restored the Invader. Those I talked to did not know too much about this.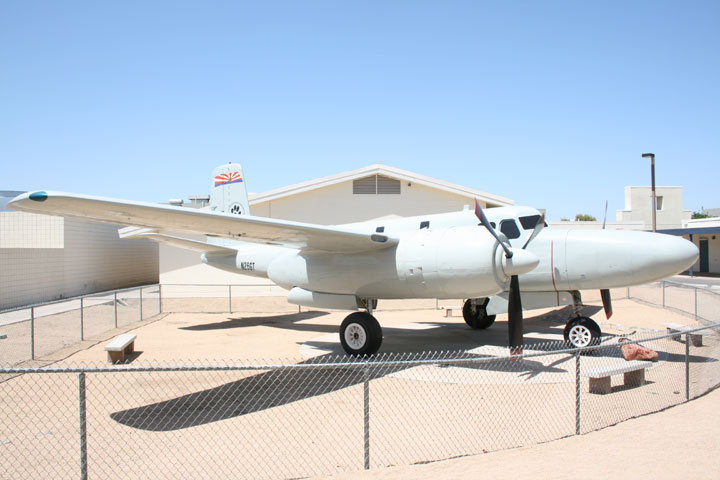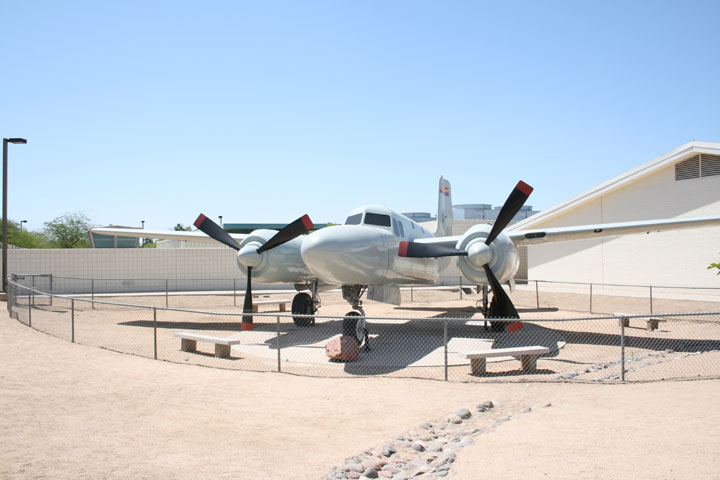 ---
Quatzsite: Town Park (2) RF-4 May 2009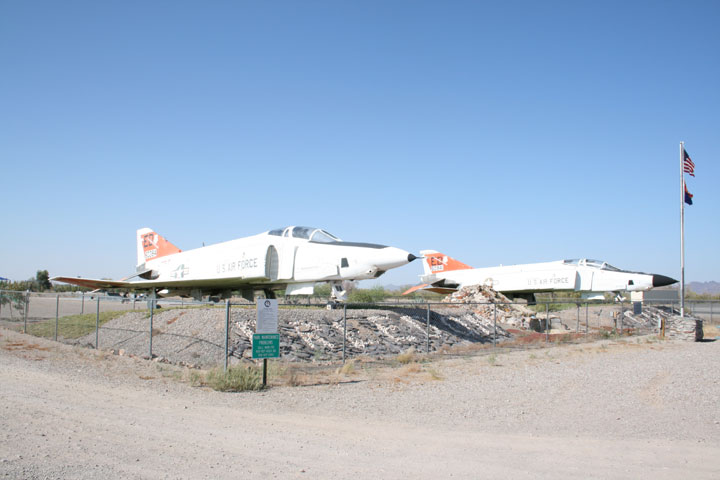 ---
Tucson: Pima Air Museum A-7D May 2009 - This Gate Guard is on display outside the museum in the parking lot.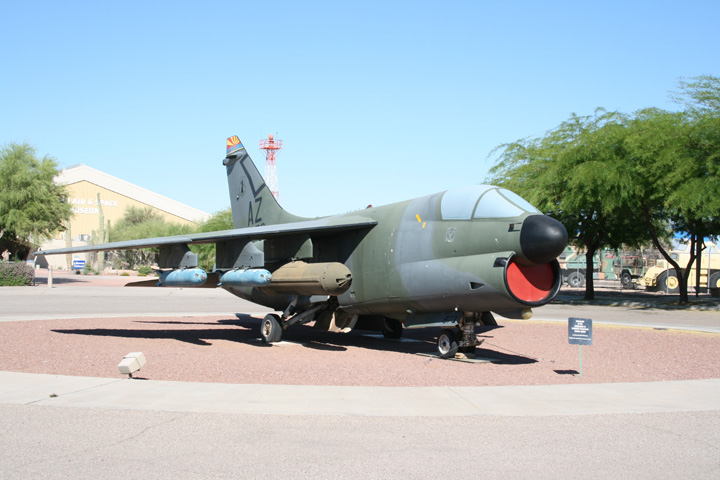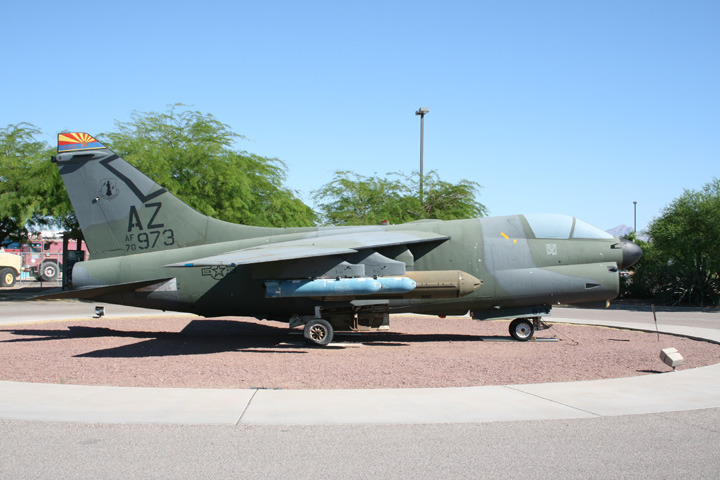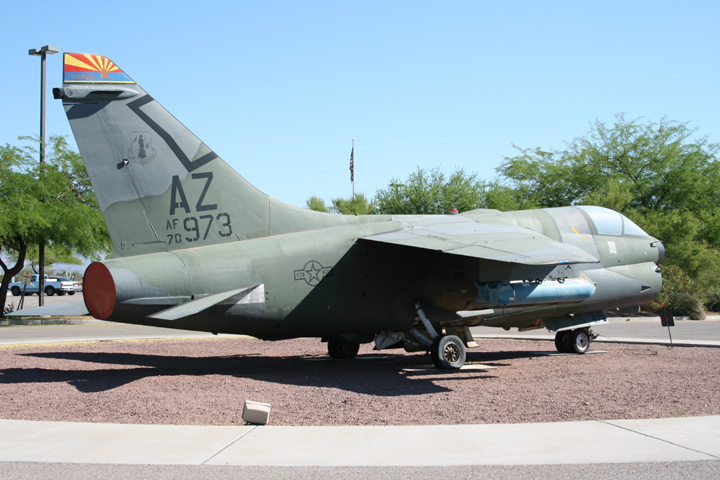 ---
Tucson: Pima Air Museum B-29, B-36, B-52, Blenheim, CH-47, EA-1F, E-1B, F7F, Gannet, HUM-1, J4F, PBM, PV-2, RB-1, S2F, S-43, Shackleton, Supper Guppy, WB-57, XJL-1 YC-14, YC-125 May 2009 - There are over 250 at this museum both inside and outside. The website for the Pima Museum does an excellent job with photos for all. Shown here will be rare that one does not normally see at museums around the country.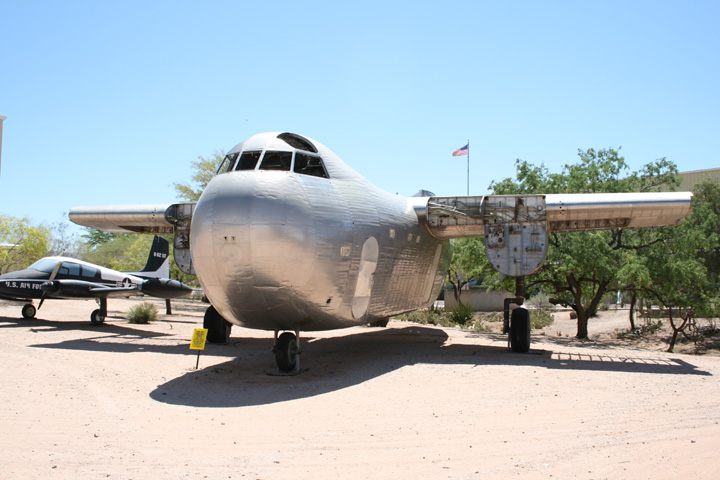 Budd RB-1 all stainless steel with spot welds. See the photos below for the welds.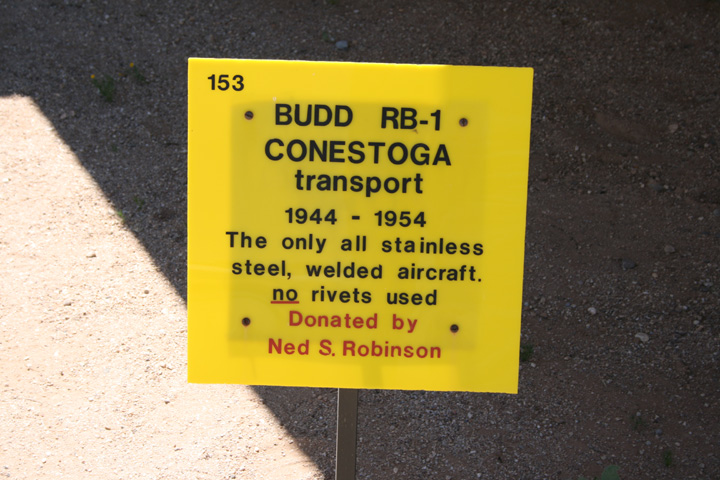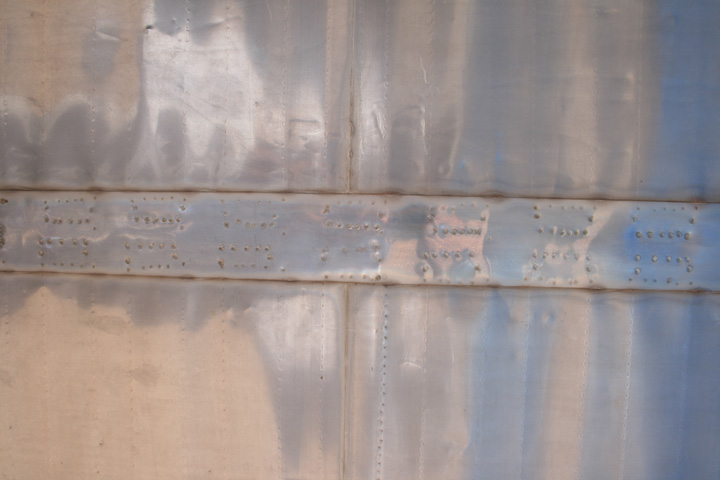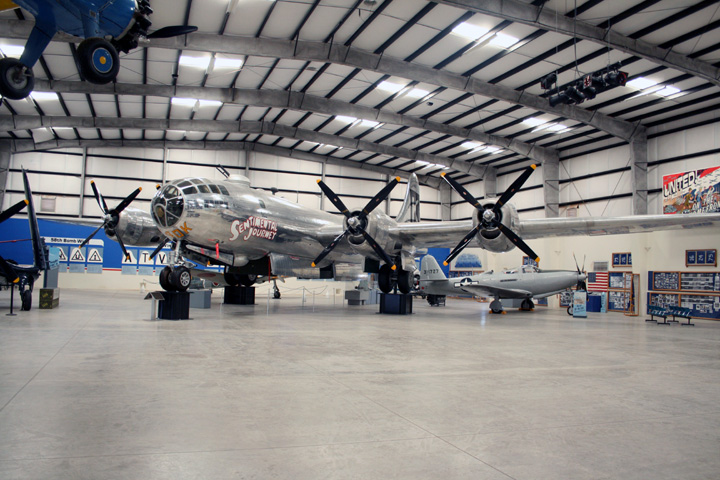 My previous visit to the Pima Air Museum was in 1997. Since that time several buildings have been constructed to begin to house some of the aircraft.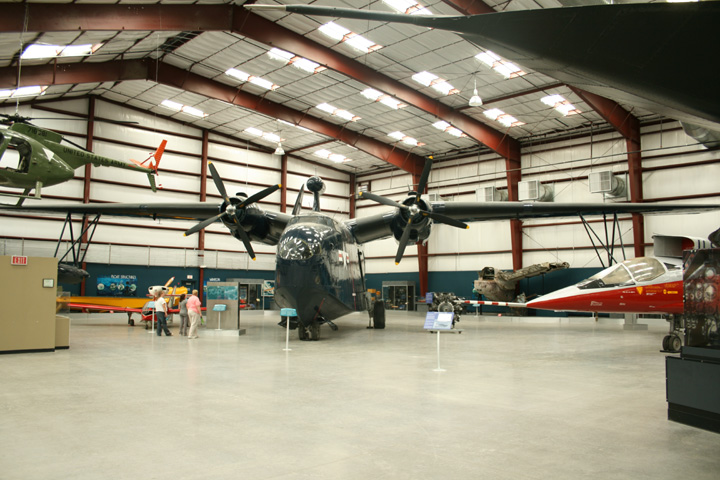 This is the only Martin PBM Mariner I have seen and was outside in 1997. Note how big it is to the size of the people standing next to it.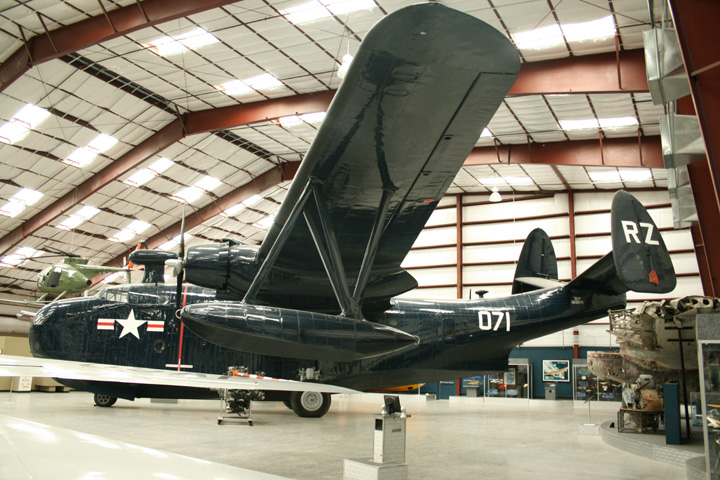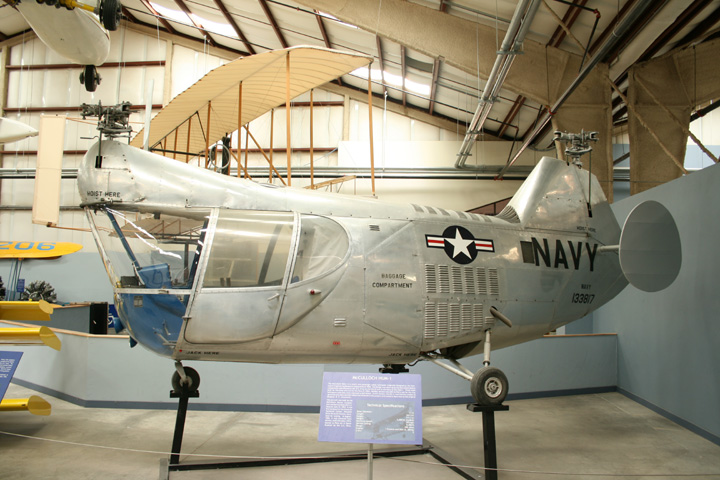 McMulloch HUM-1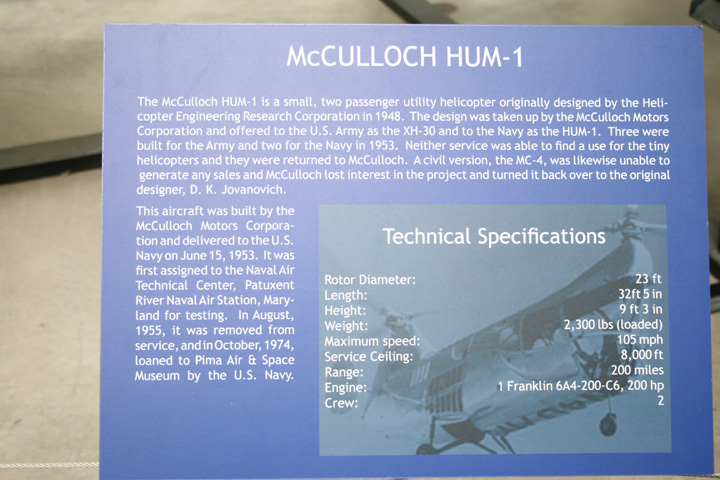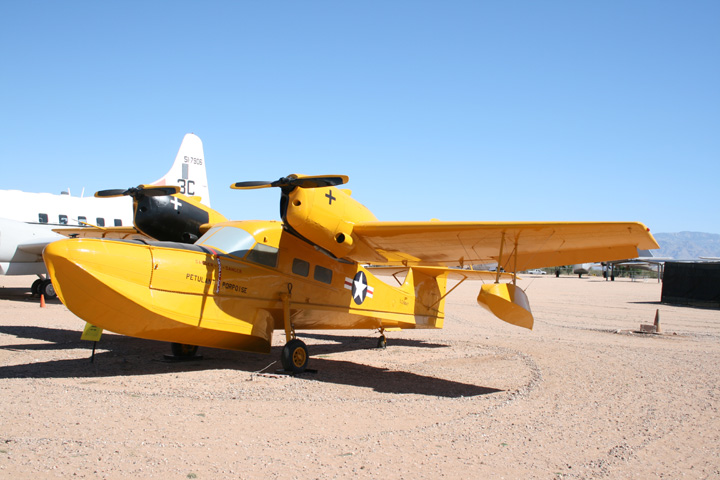 Grumman J4F-2 Widgeon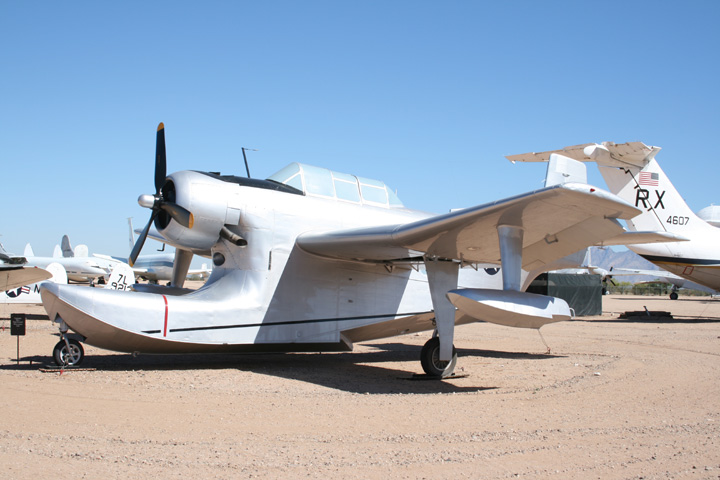 This 1947 Columbia XJL-1 looks very similar to the 319 Grumman J2F Ducks that Columbia built under license from Grumman during WWII.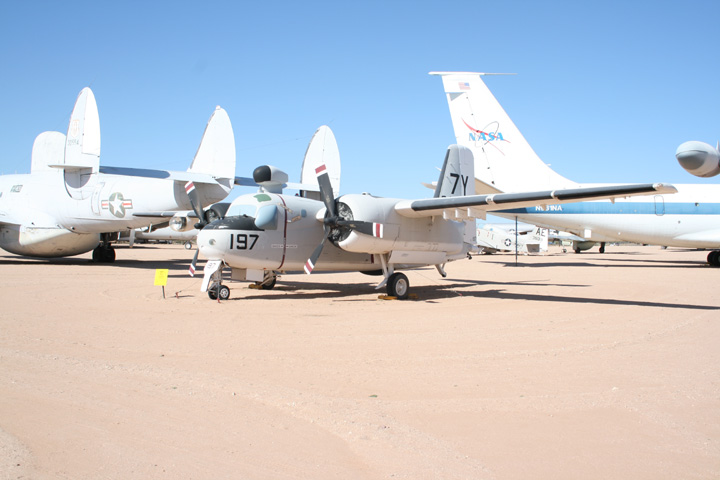 Grumman S2F-1 Tracker

Lockheed PV-2 Harpoon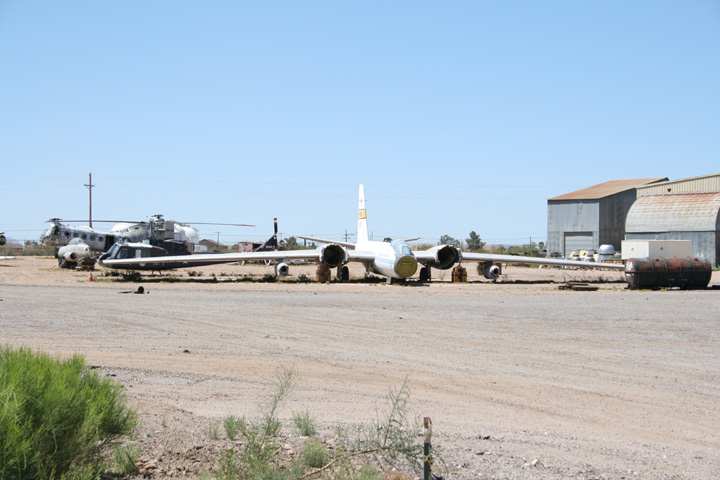 Martin WB-57 Canberra. Note the long wings as used by NASA.

Fairey Gannet AEW Mk3. This is the only one I have seen in the US.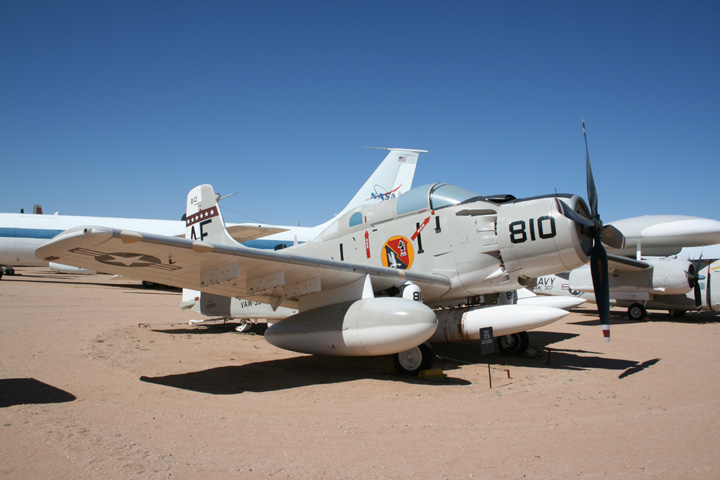 Douglas EA-1F Skyraider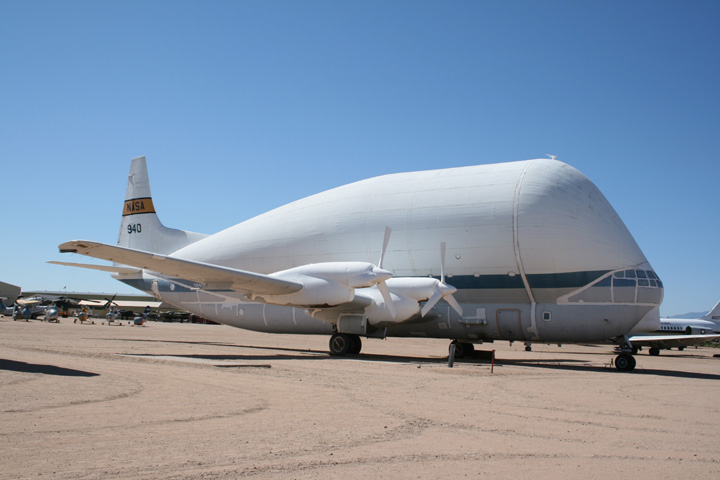 Aero Spacelines 377-SG Super Guppy. See my "Other Items" Page for a photo of the active Super Guppy I took at NASA El Paso in 2007.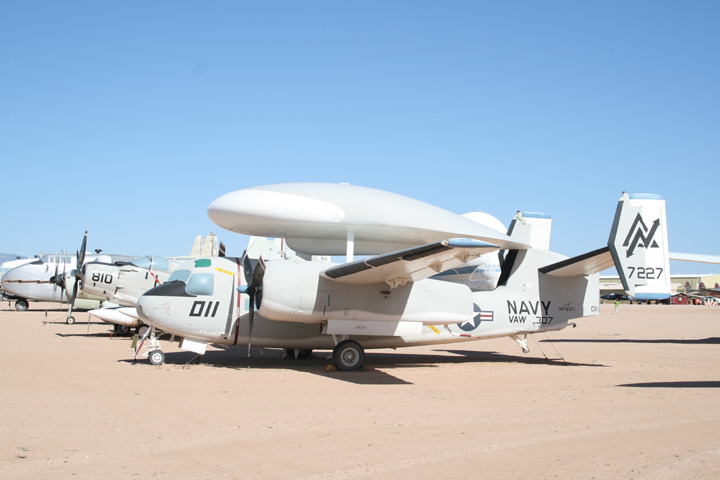 Grumman E-1B Tracer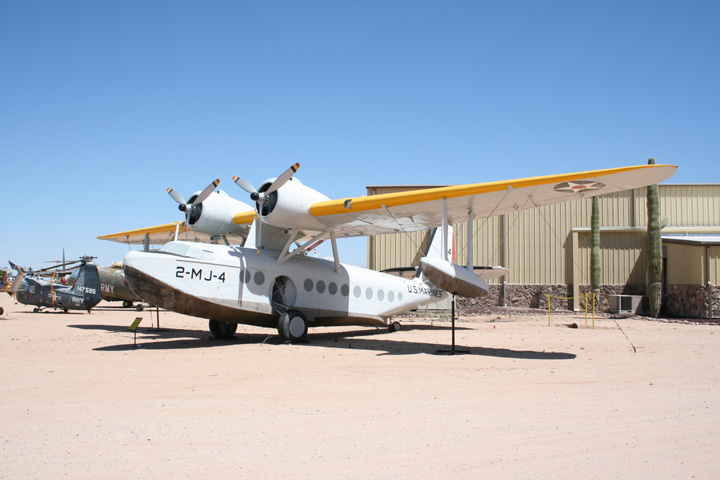 Sikorsky S-43 painted as a US Marine JRS-1.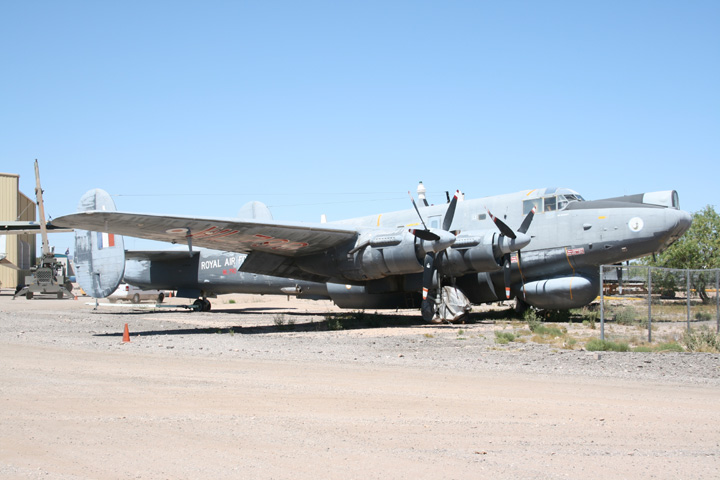 Avro AEW.2 Shackleton.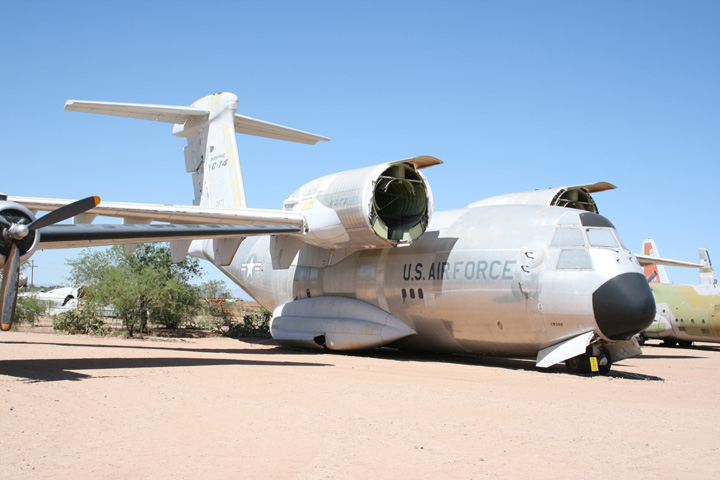 Boeing YC-14.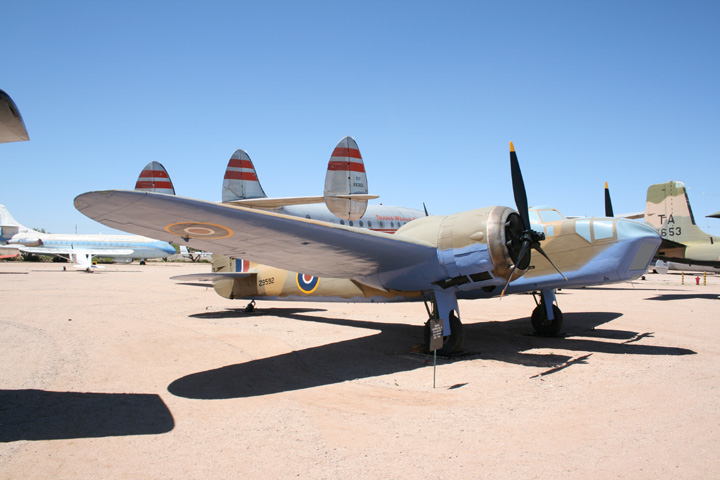 Bristol Mk. IV Blenheim. This is the only one I have seen outside of the UK.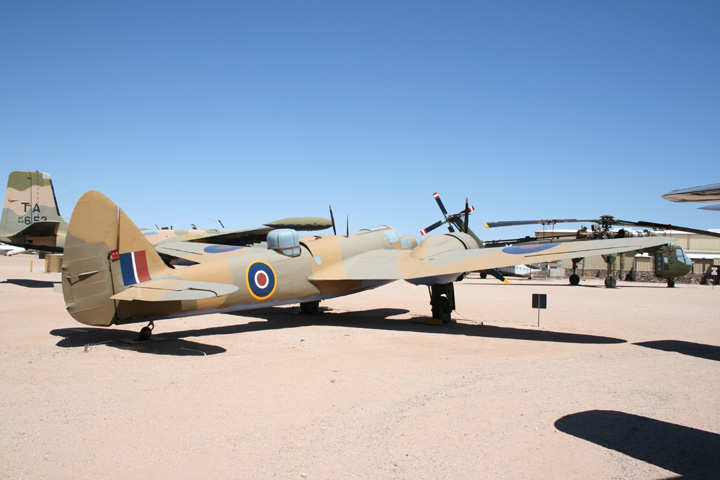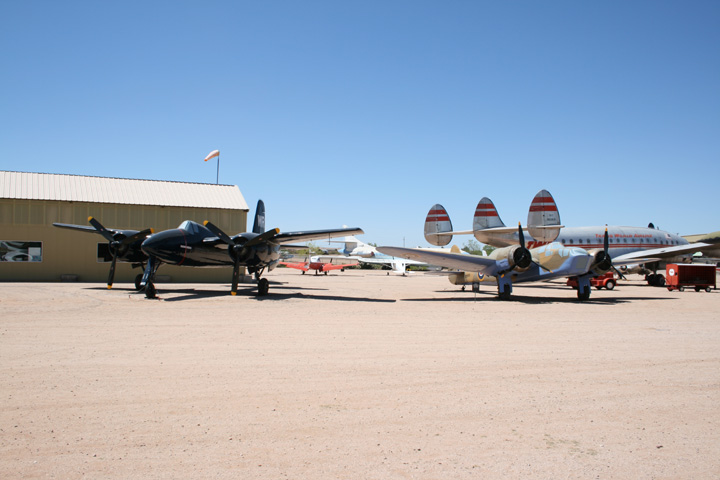 This photo is to compare the size of a late WWII twin engine US fighter with an early war twin engine British bomber. The Grumman Tigercat is bigger than the Blenheim.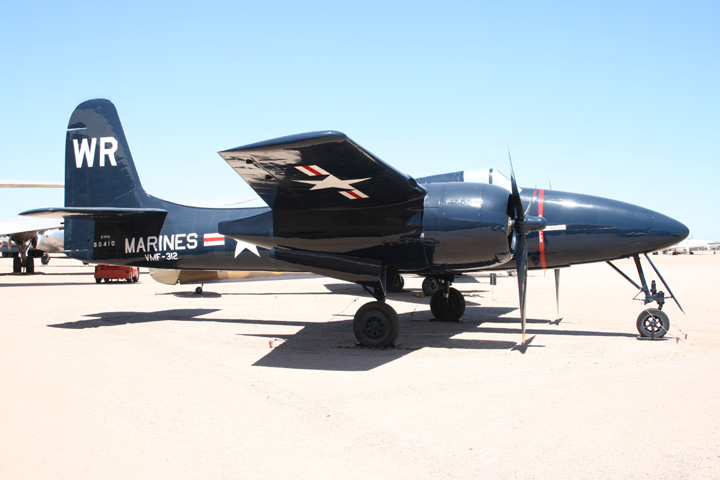 Grumman F7F Tigercat.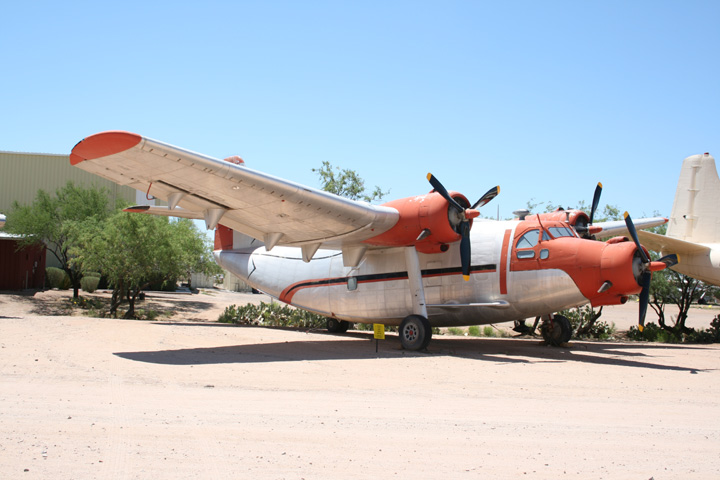 Northrop YC-125 Raider. There is also one that is at the Air Force Museum in Dayton, OH.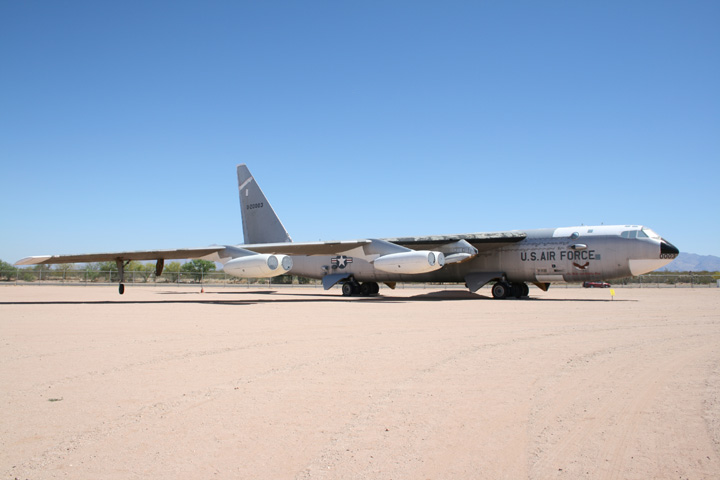 This B-52 came from Edwards AFB and was used at the Drop Aircraft for many of the experiments there.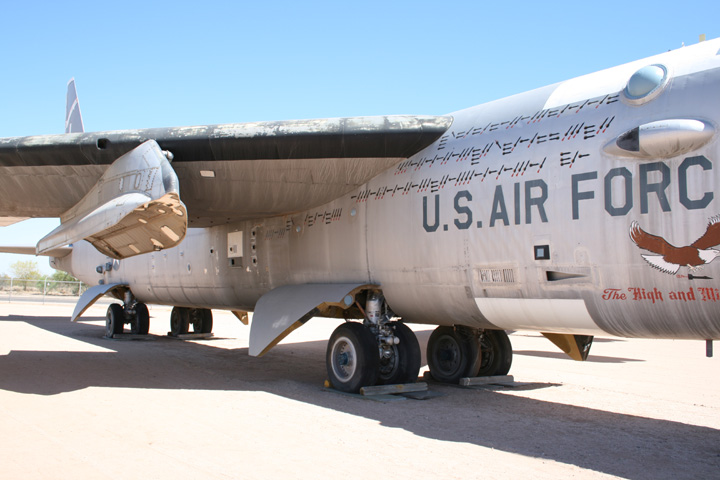 This shows the markings on the side of the fuselage for each the missile drops it did along with the fixture on the wing to carry the missiles aloft.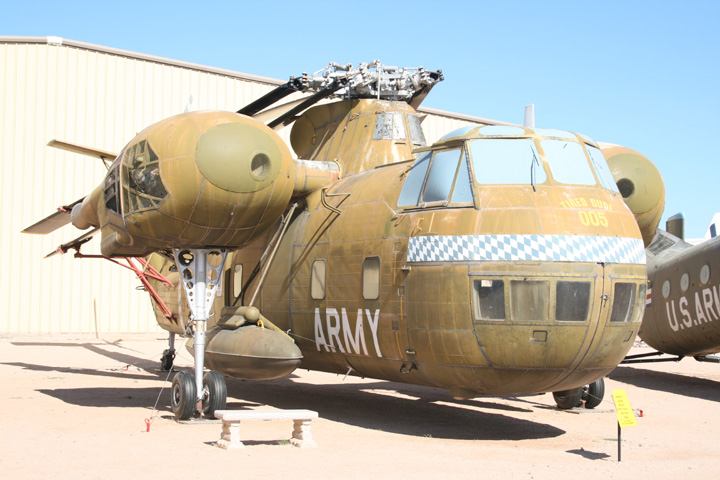 Sikorsky CH-47 Mohave.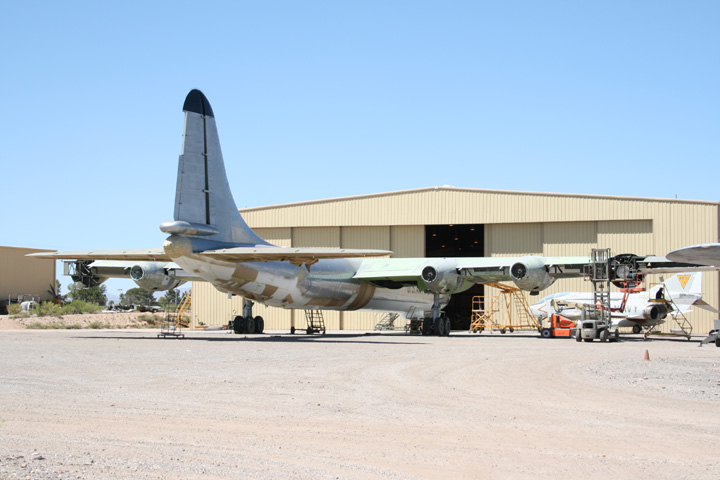 This B-36 was in the final stages of being rebuilt for display. The Props need to be installed along with an engine.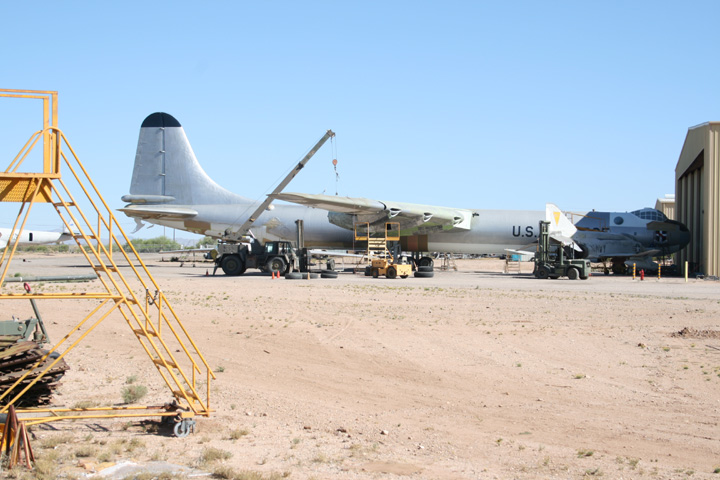 The Peacemaker went on display several months after I was there.
Alabama Arizona Arkansas British Columbia California Colorado Connecticut Europe Delaware Florida Georgia Illinois Indiana Iowa Kansas Kentucky Louisiana Maryland Michigan Mississippi Missouri Nebraska Nevada New Jersey New Mexico New York North Carolina Ohio Oklahoma Ontario Oregon Pennsylvania South Carolina Tennessee Texas Utah Virginia West Virginia Washington Wisconsin Wyoming