Alabama Arizona Arkansas British Columbia California Colorado Connecticut Europe Delaware Florida Georgia Illinois Indiana Iowa Kansas Kentucky Louisiana Maryland Michigan Mississippi Missouri Nebraska Nevada New Jersey New Mexico New York North Carolina Ohio Oklahoma Ontario Oregon Pennsylvania South Carolina Tennessee Texas Utah Virginia West Virginia Washington Wisconsin Wyoming

Tennessee Gate Guards, Outside Museum Displays and Air Parks
This page updated 5-22-2016.
Athens: VFW Post 5146, F-4E October 2008
---
Alcoa: Tennessee Air National Guard 134th Air Refueling Wing base at the McGhee Tyson Airport, (2) F-104 April 2016 - These photos were taken at the 2016 Smokey Mountain Airshow.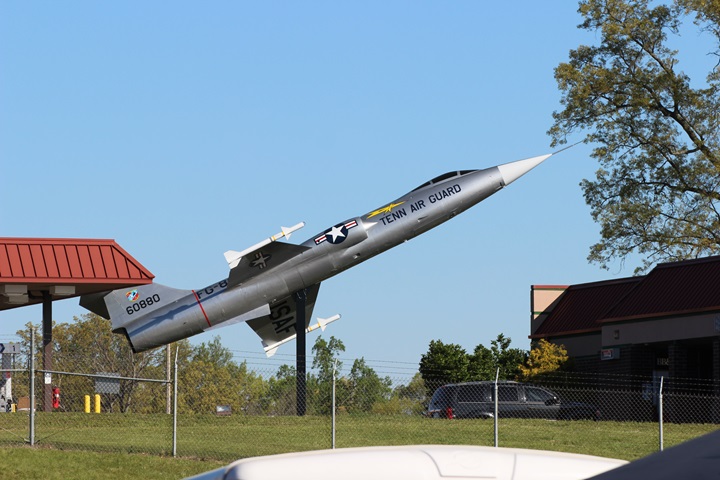 Information provided by Bruce Kawakami indicates this aircraft has been at the base since at least the 1970s, and was repainted just previous to the show. It was previously painted white.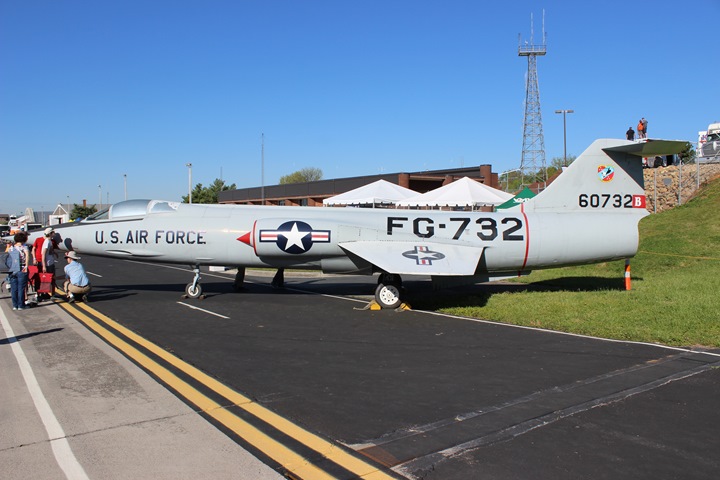 Bruce also noted that this aircraft just arrived at the base from the now closed Chanute Air Museum. This aircraft along with a F-86D and part of a KC-97 also from Chanute will become part of a new air park at the base.
---
Chattanooga: Tennessee Air Guard Station at Airport, F-101 October 2008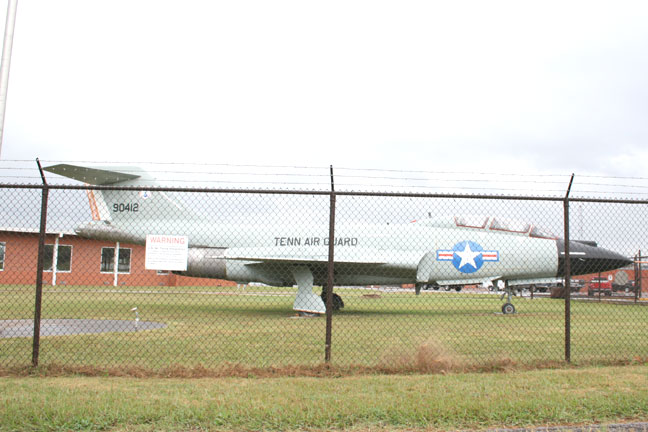 ---
Collegedale: Veteran's Memorial AH-1 March 2012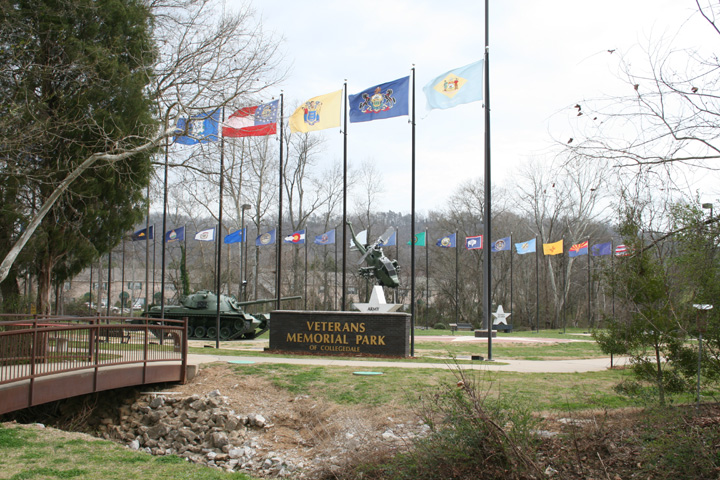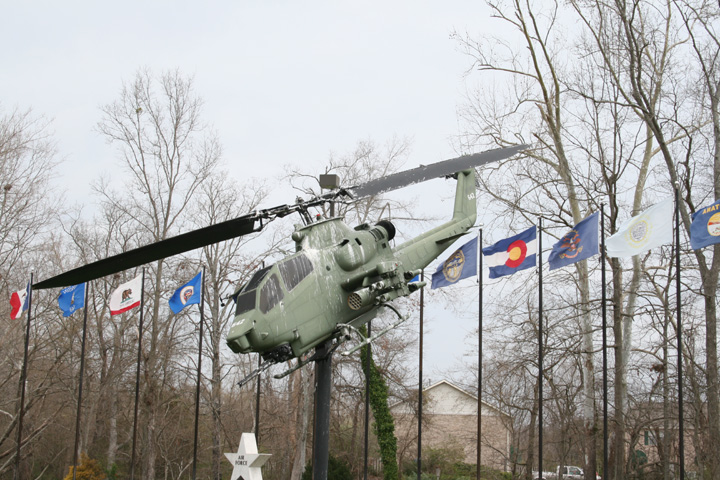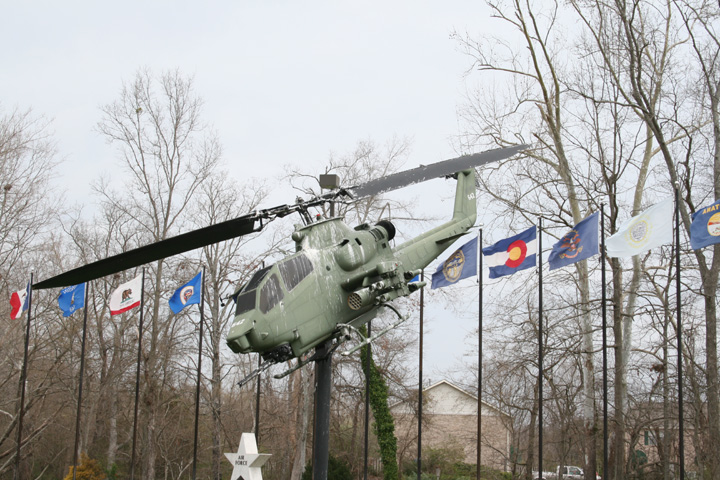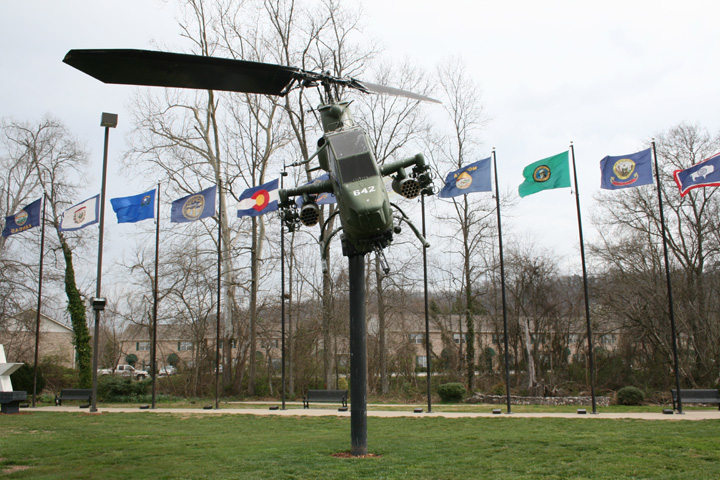 ---
Covington: Patriot Park A-4 August 2015 - This is right downtown on US 51.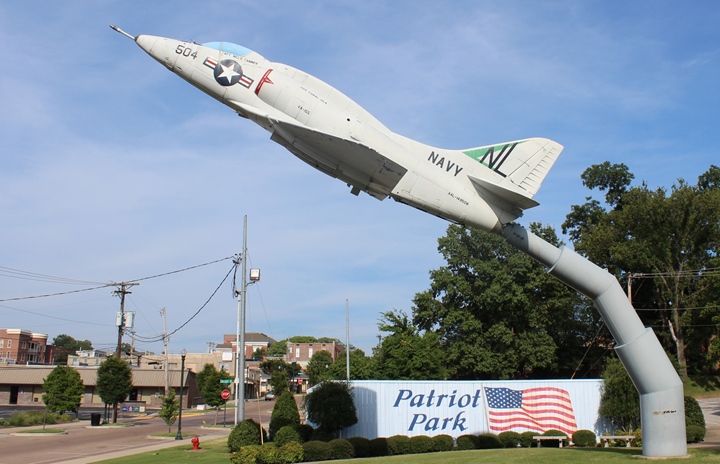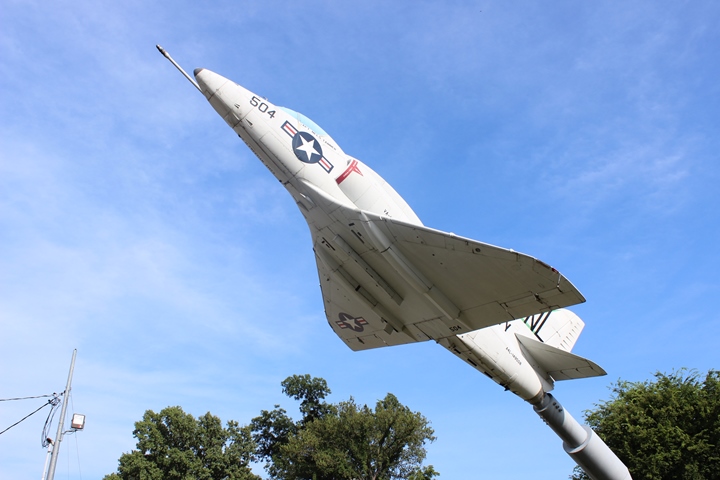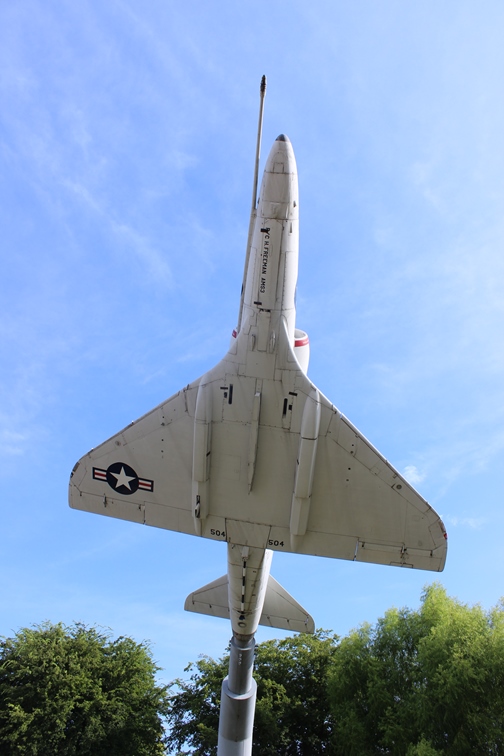 ---
Crump: City Hall, AH-1 August 2015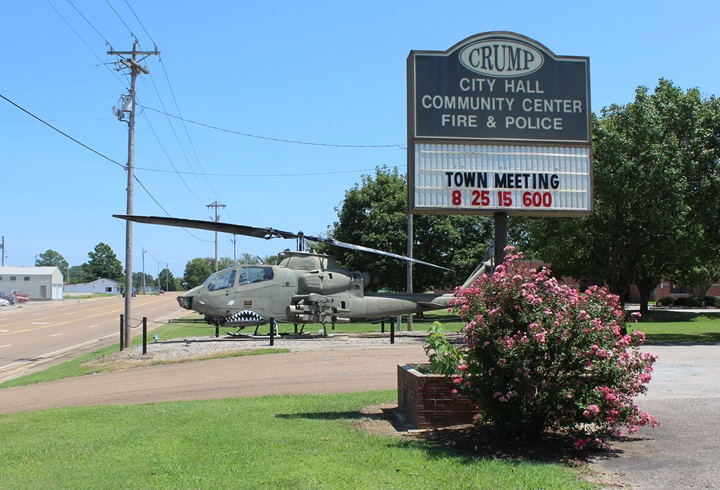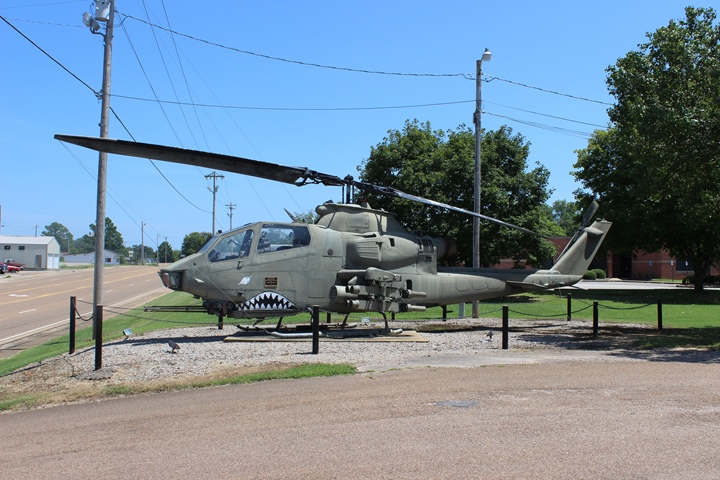 ---
Halls: The Veterans' Museum at the former Dyersburg Army Airbase, A-7E, H-46 March 2015 - Photos Courtesy of David D Jackson, Jr.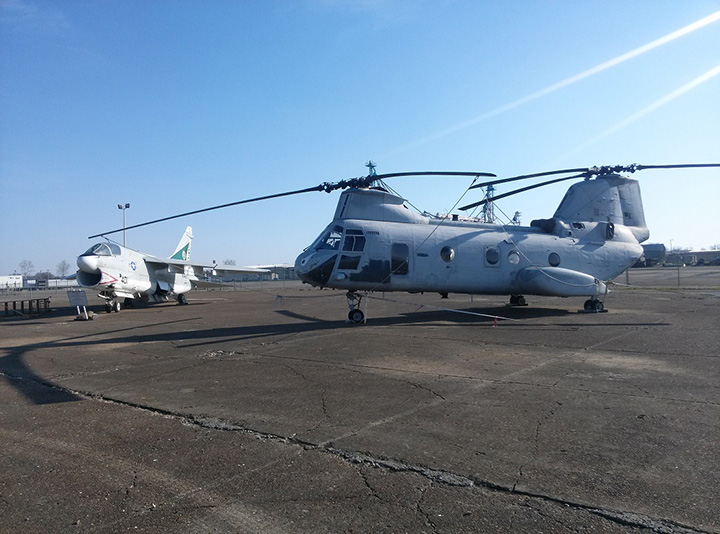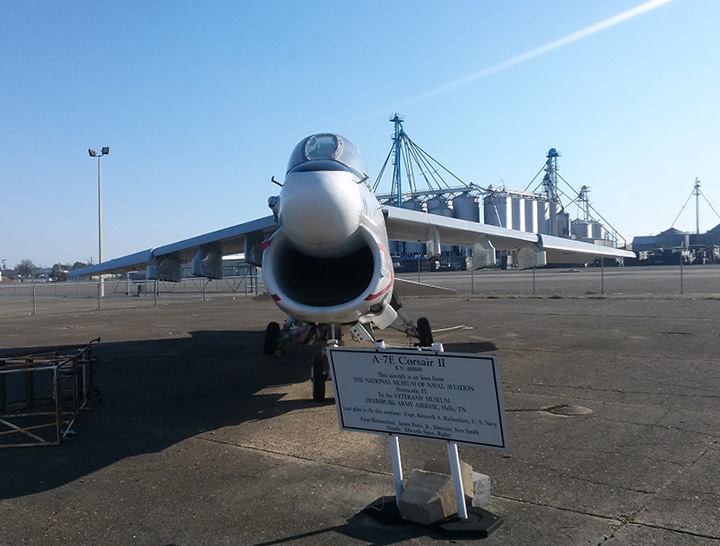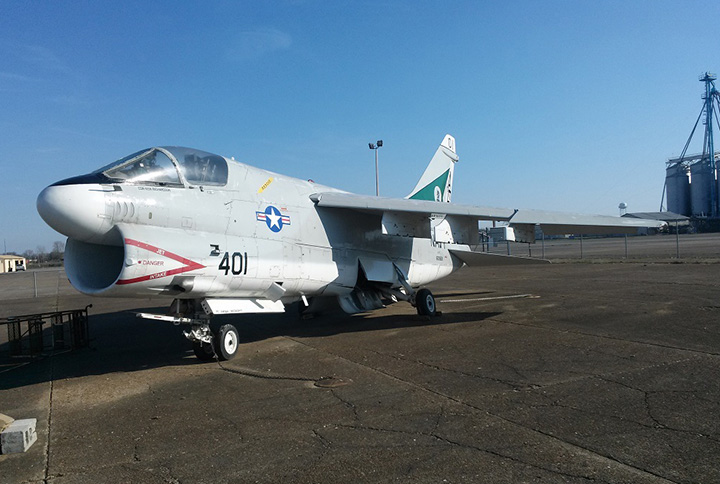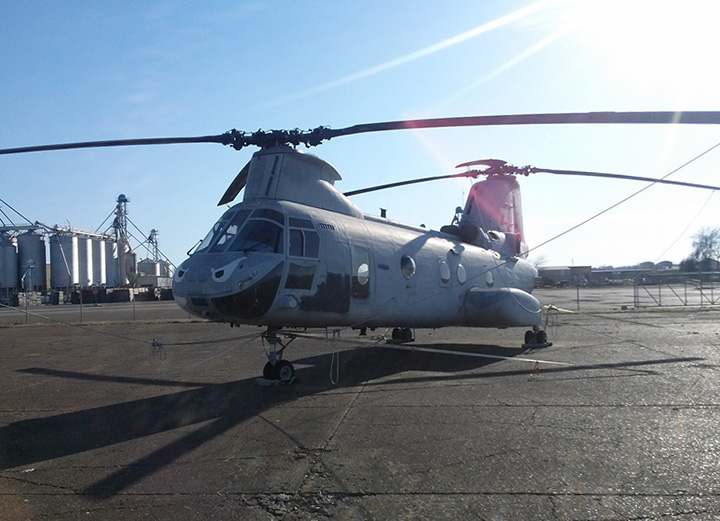 Millington: Millington Regional Jetport F-11 August 2015 - This Grumman F-11 is on the north side of Navy Road which is the former Naval Air Station and now the Jetport. Note in the second photo the North American A-5 Vigilante shows up through the trees across Navy Road at the Naval Support Facility.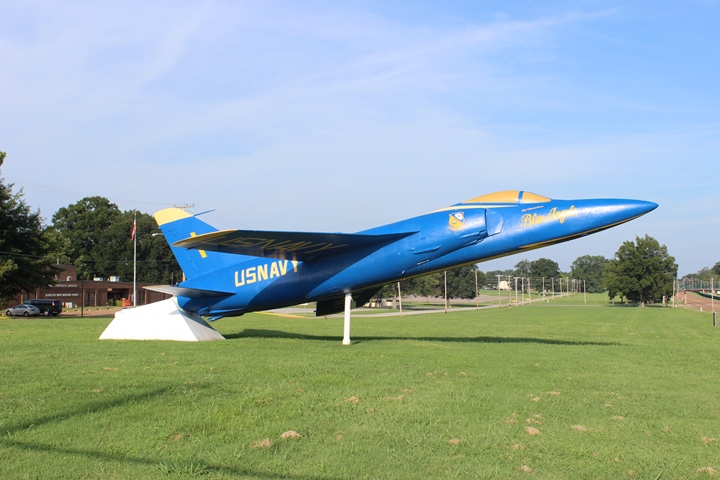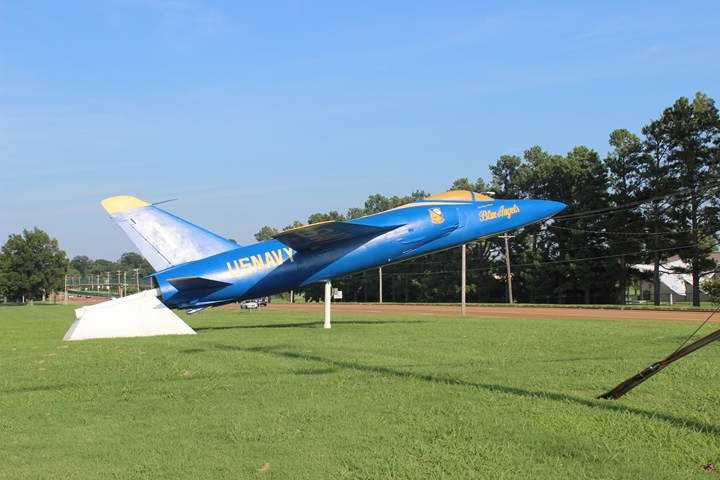 ---
Millington: Naval Station RA-5C August 2015 - Interestingly enough, when looking at Google maps of this location this aircraft is identified by Google Maps as North American RA-5C Vigilante including the Navy Bureau Number 156608 while the F-111 across the street is not identified. The photos below were taken from the location of the F-111.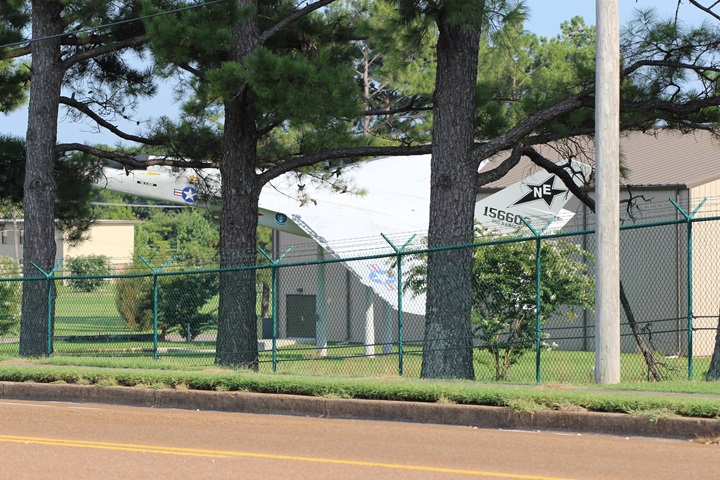 The Bureau number 156608 is visible on the vertical stabilizer.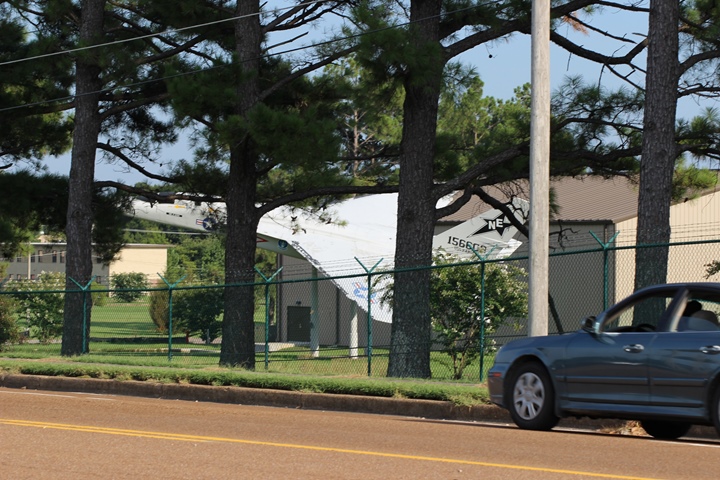 The Vigilante is visible to vehicles driving east on Navy Road although the view is blocked by the trees growing along the fence line.
---
Nashville: Centennial Park, F-86L March 2008
---
Nashville: Tennessee State University ROTC Building November 2008
---
Sweetwater: VFW Post 5156 AH-1 March 2012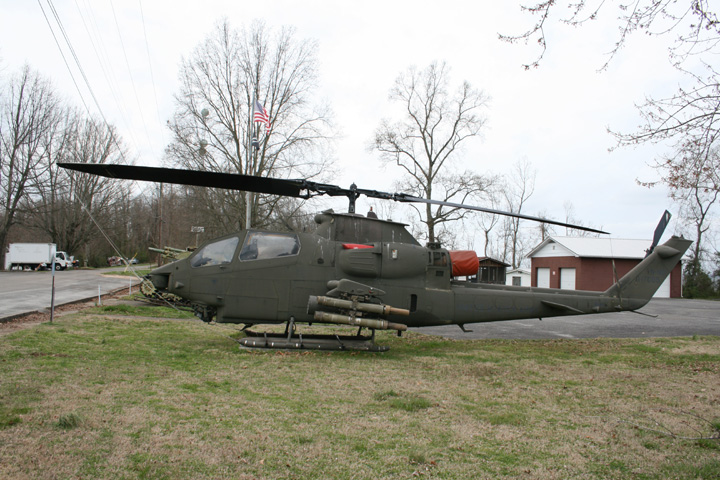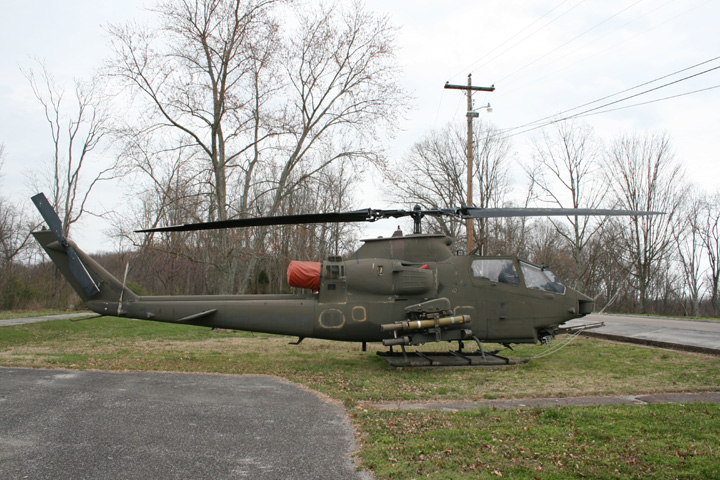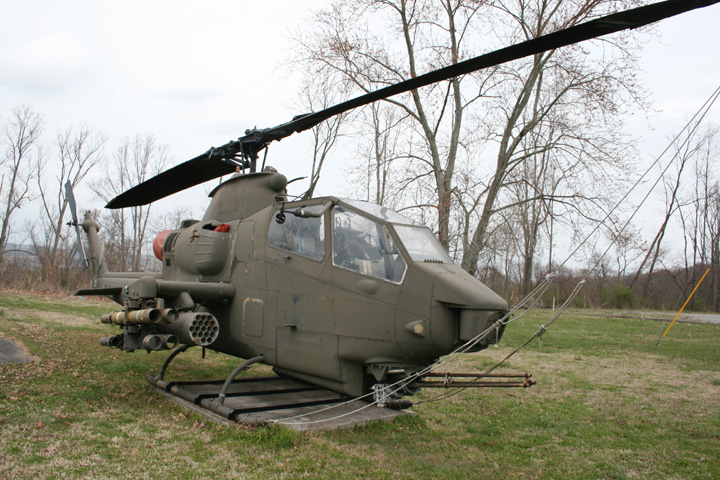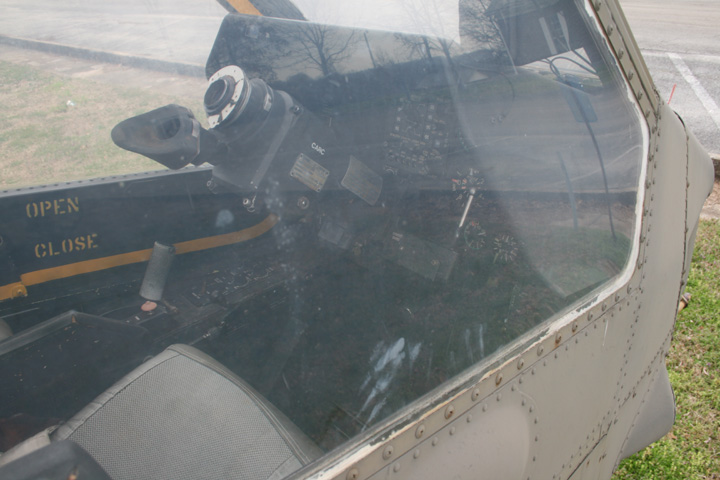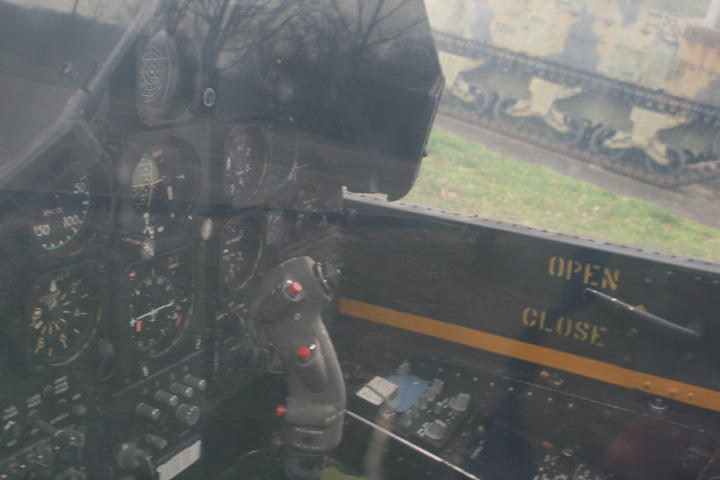 Alabama Arizona Arkansas British Columbia California Colorado Connecticut Europe Delaware Florida Georgia Illinois Indiana Iowa Kansas Kentucky Louisiana Maryland Michigan Mississippi Missouri Nebraska Nevada New Jersey New Mexico New York North Carolina Ohio Oklahoma Ontario Oregon Pennsylvania South Carolina Tennessee Texas Utah Virginia West Virginia Washington Wisconsin Wyoming