Alabama Arizona Arkansas British Columbia California Colorado Europe Delaware Florida Georgia Illinois Indiana Iowa Kansas Kentucky Louisiana Maryland Michigan Mississippi Missouri Nebraska Nevada New Jersey New Mexico New York North Carolina Ohio Oklahoma Ontario Oregon Pennsylvania South Carolina Tennessee Texas Utah Virginia West Virginia Washington Wisconsin Wyoming

Missouri Gate Guards, Outside Museum Displays and Air Parks
Bates City: Harry S Truman Airport, White Industries Lear May 2009 This is a private airport and the gate was locked. I was able to get this photo from the road.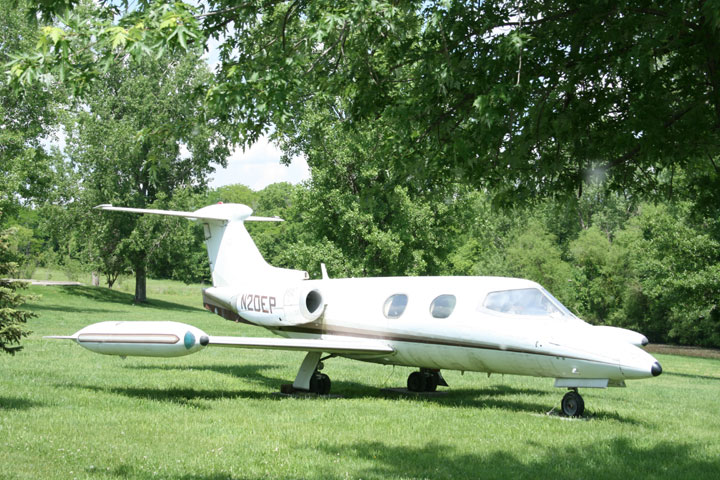 ---
Branson: Lost Treasure Golf Course PV-2 May 2009 What an ignoble end for such a great aircraft.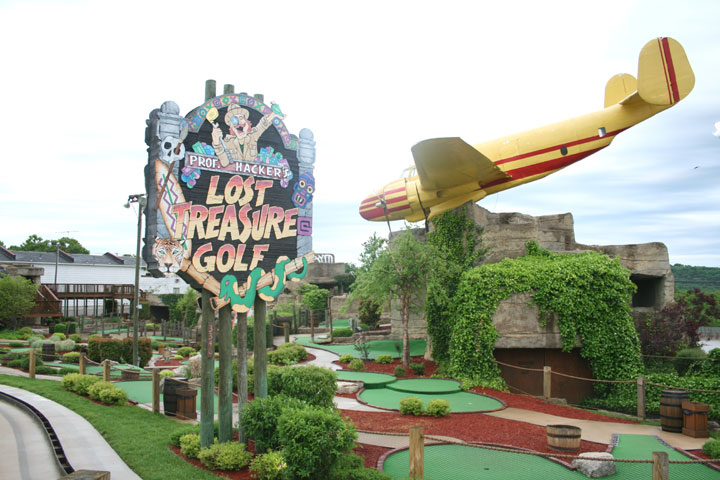 ---
Chesterfield: Spirit of St. Louis Airport F-101 May 2014 - This is located in Boeing Park along the boulevard that is the main road into the airport.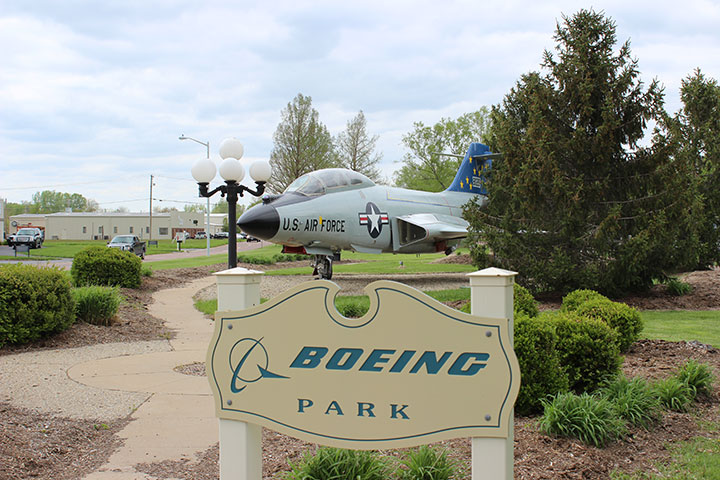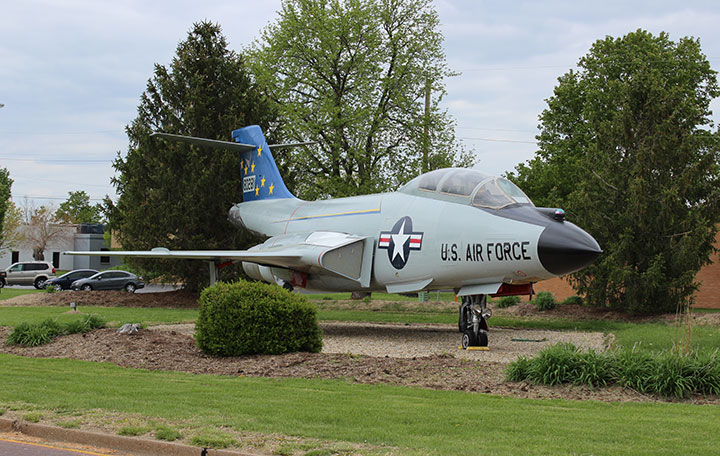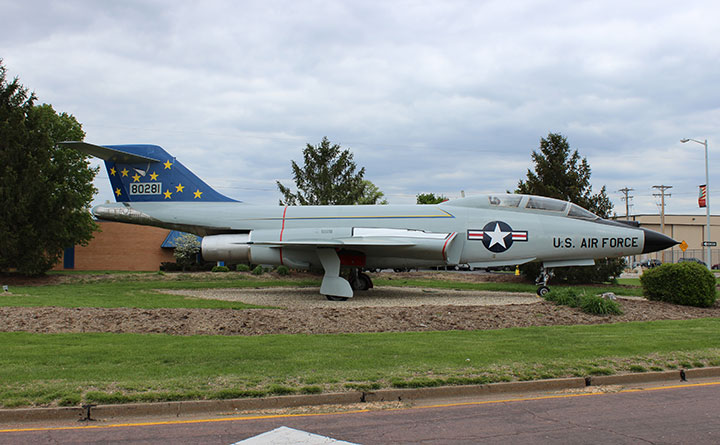 ---
Florissant: Florissant Valley Park F-101 August 2013 - This Voodoo was moved to this location from Texas and placed on display in 2005. It is in excellent condition.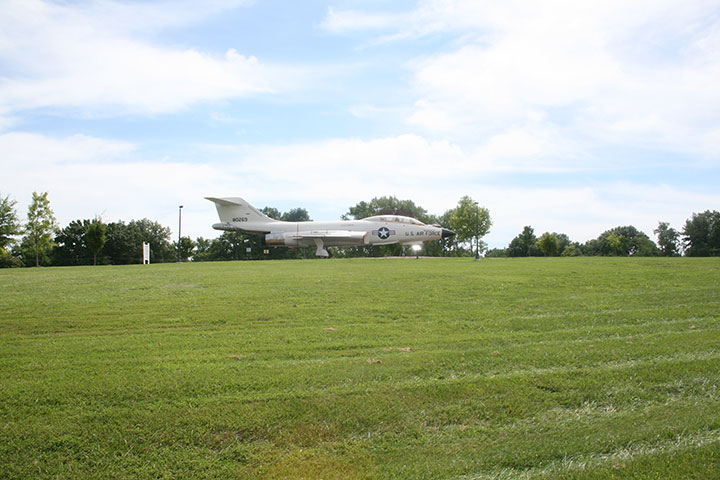 The F-101 is in a very prominent position on top of a hill in the park.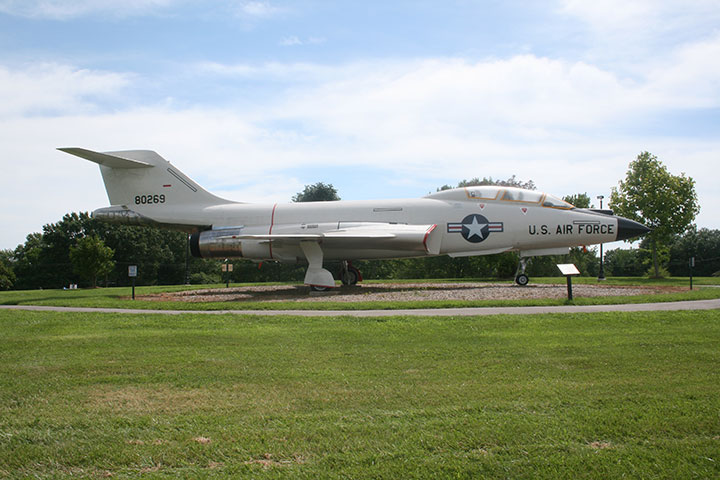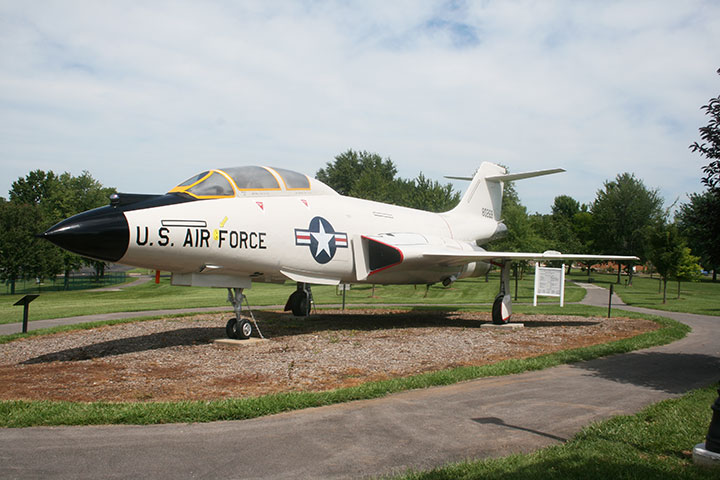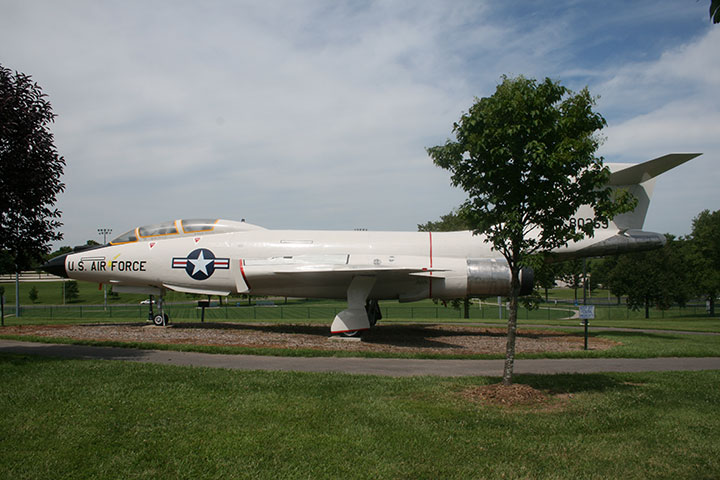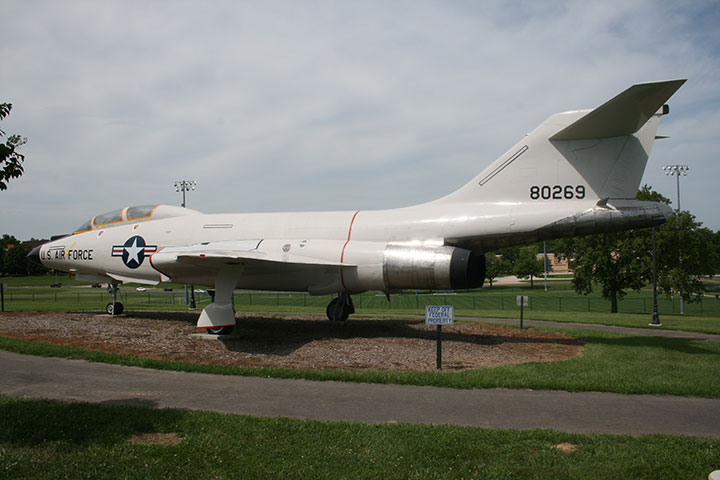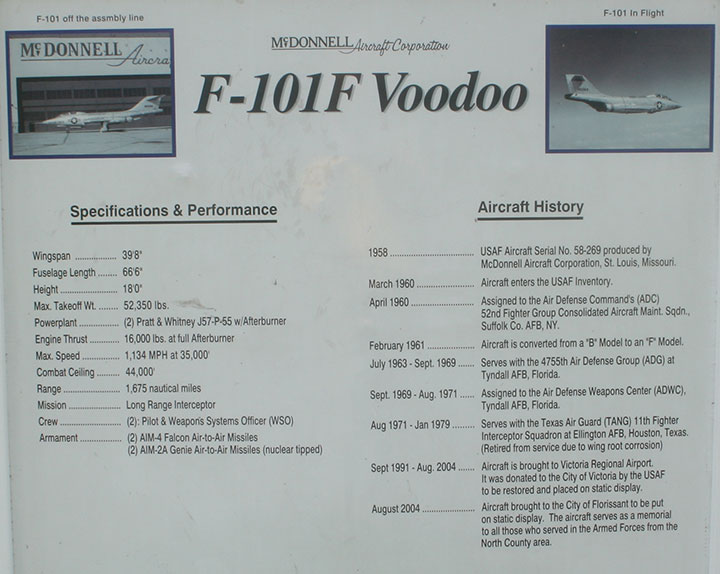 ---
Ft. Leonard Wood: A-10, UH-1 May 2009 The A-10 is on display on the road coming into the fort, while the UH-1 is at the museum complex.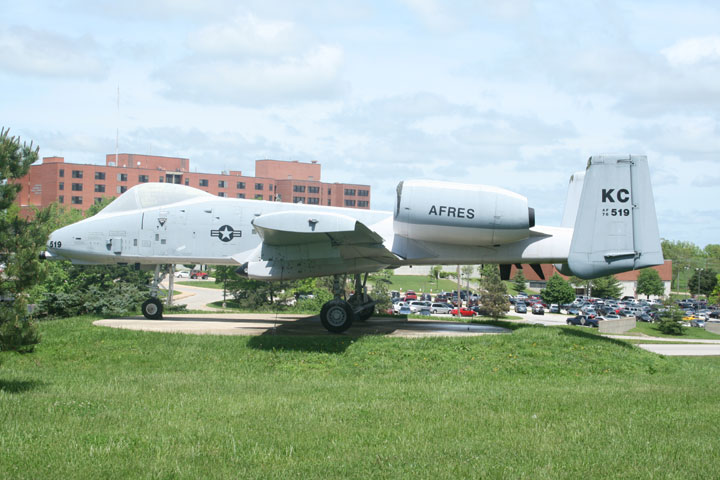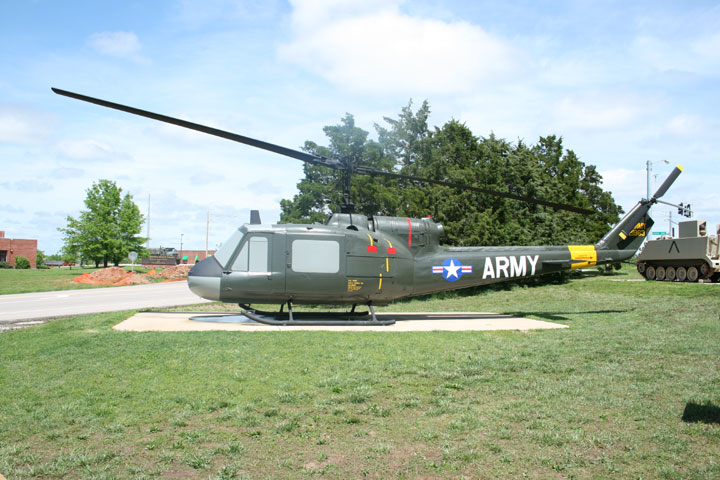 ---
Mehlville: Jefferson Barracks Army National Guard Base F-4 May 2009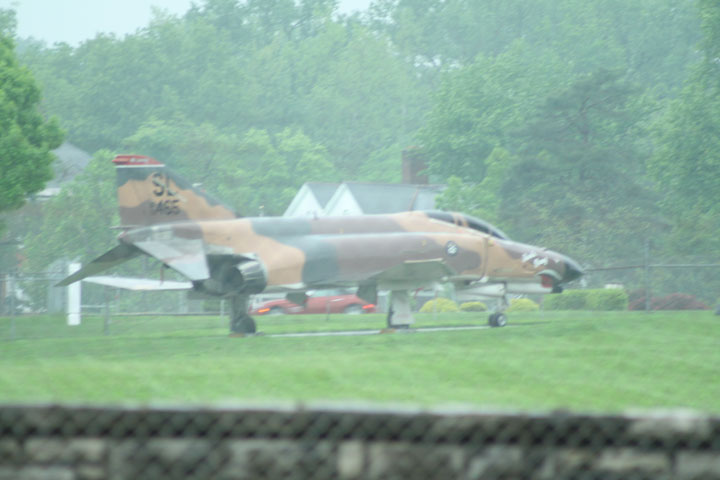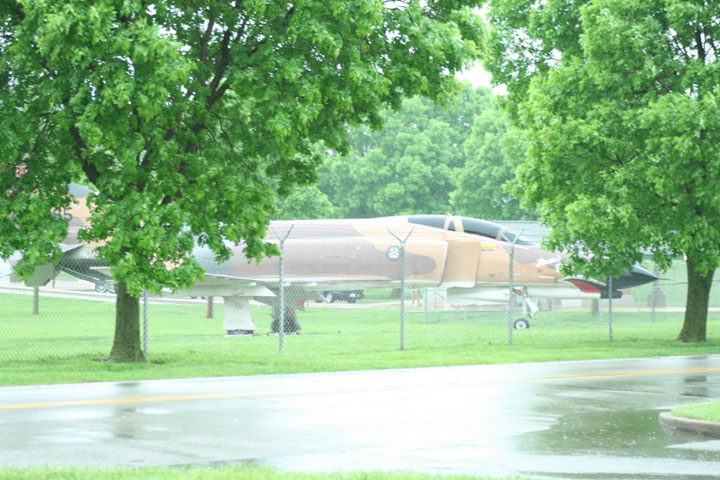 ---
O'Fallon: VFW Post 5077 AH-1 May 2009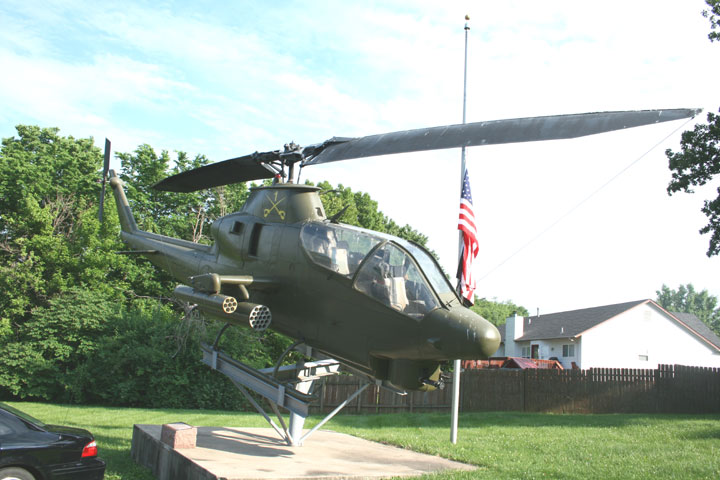 ---
Springfield: American Legion Post 630 AH-1, UH-1 May 2009 The AH-1 was dedicated in 1994 and the UH-1 in 1999.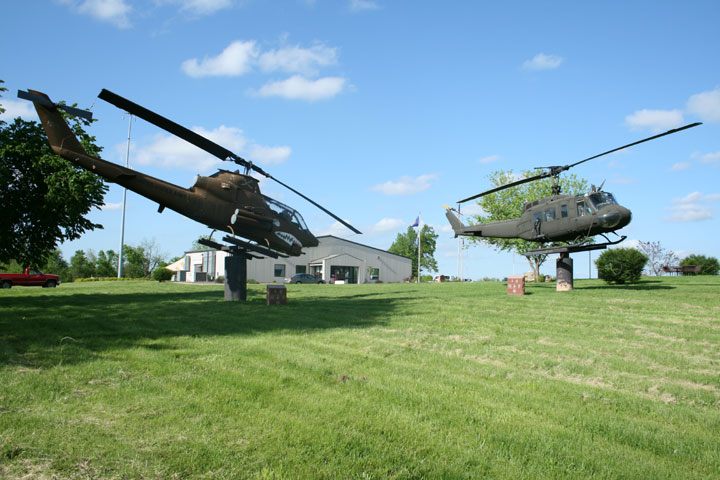 ---
St. Louis: St. Louis Museum of Transportation C-47, T-33 August 2013 - The museum was closed when I arrived and the C-47 photos were taken through the iron fence. For both aircraft it was starting to rain.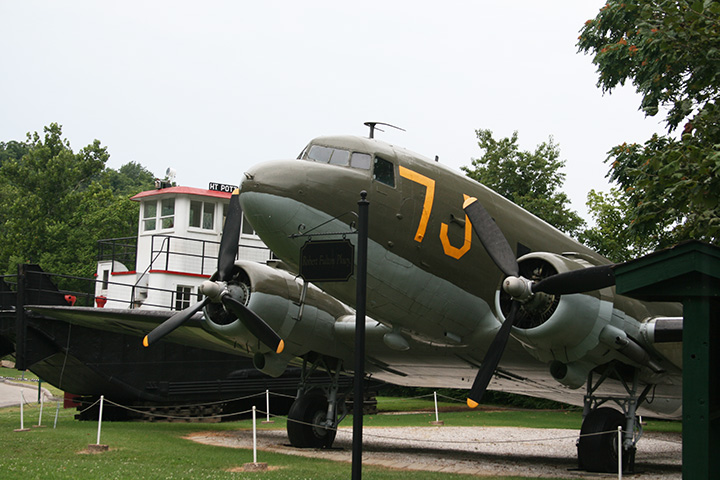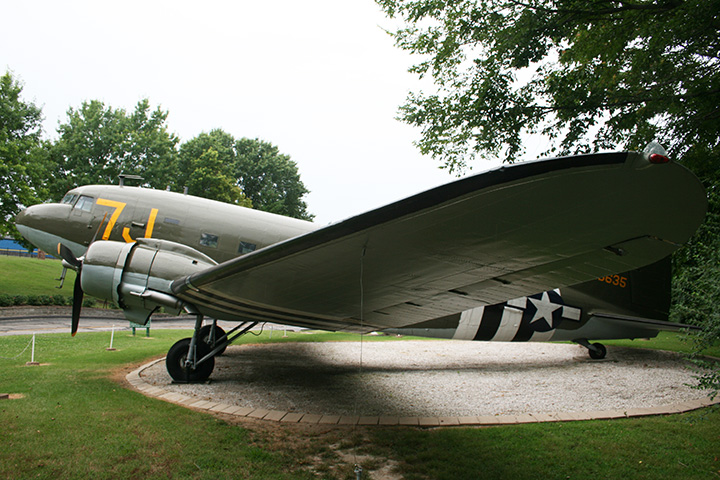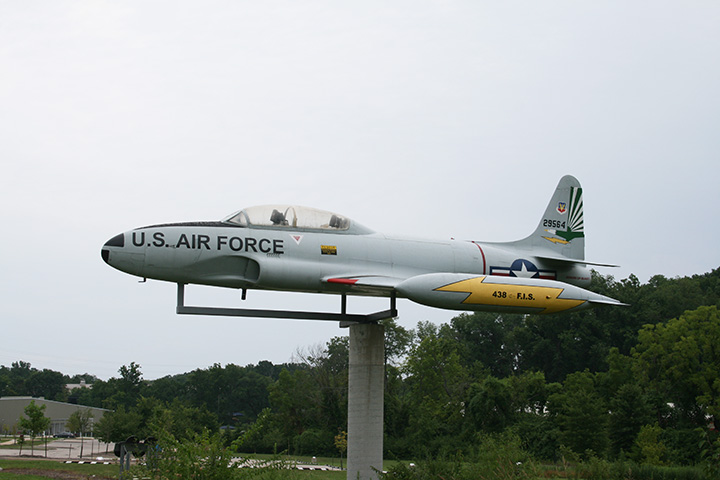 ---
Wentzville: VFW Post 5347 AH-1 May 2009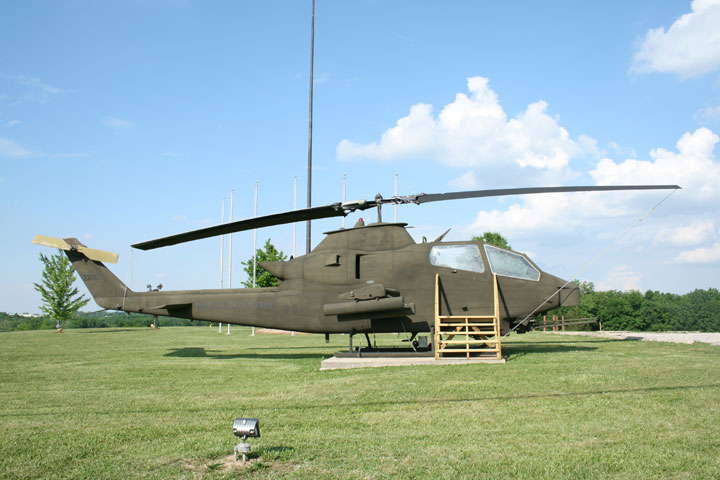 Alabama Arizona Arkansas British Columbia California Colorado Europe Delaware Florida Georgia Illinois Indiana Iowa Kansas Kentucky Louisiana Maryland Michigan Mississippi Missouri Nebraska Nevada New Jersey New Mexico New York North Carolina Ohio Oklahoma Ontario Oregon Pennsylvania South Carolina Tennessee Texas Utah Virginia West Virginia Washington Wisconsin Wyoming