Alabama Arizona Arkansas British Columbia California Colorado Connecticut Europe Delaware Florida Georgia Illinois Indiana Iowa Kansas Kentucky Louisiana Maryland Michigan Mississippi Missouri Nebraska Nevada New Jersey New Mexico New York North Carolina Ohio Oklahoma Ontario Oregon Pennsylvania South Carolina Tennessee Texas Utah Virginia West Virginia Washington Wisconsin Wyoming

Alabama Gate Guards, Outside Museum Displays and Air Parks
Birmingham: Air National Guard Base UH-1, OH-6, CH-54, F-4, F-84 November 2006
---
Birmingham: Southern Museum of Flight A-7, A-12, AH-1, C-47, CH-54, F-4, F-14, F-84F, F-100, TF-102, F-104, F-105, F-111, H-13, L-39, Mig-21, O-2, OH-6, S-2, T-2, T-28, T-33, T-38, T-39, U-4, UH-1, Beech Starship, Cessna 310 November 2008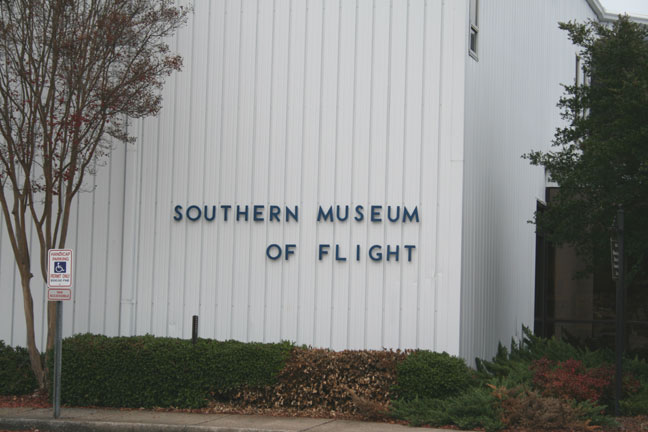 The museum itself is actually remote from the airport and is a residential neighborhood. Inside are many fine displays and aircraft.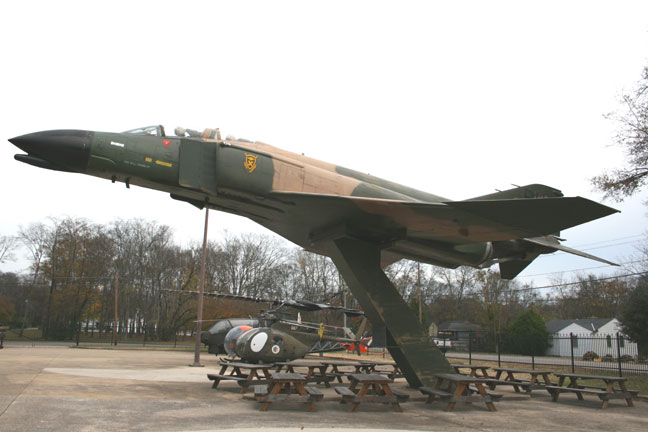 The F-4, UH-1 and A-7 are all pylon mounted at the main musuem.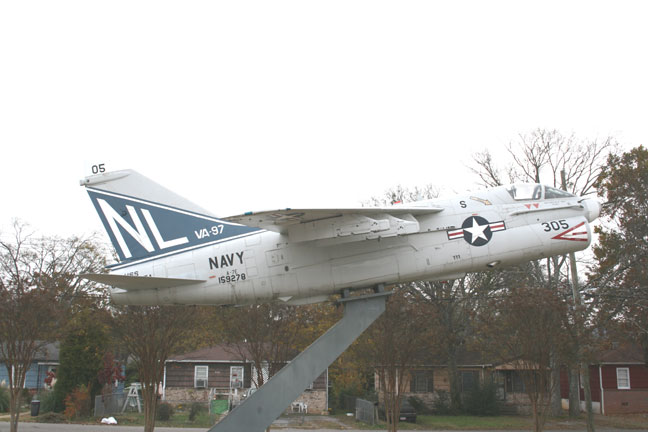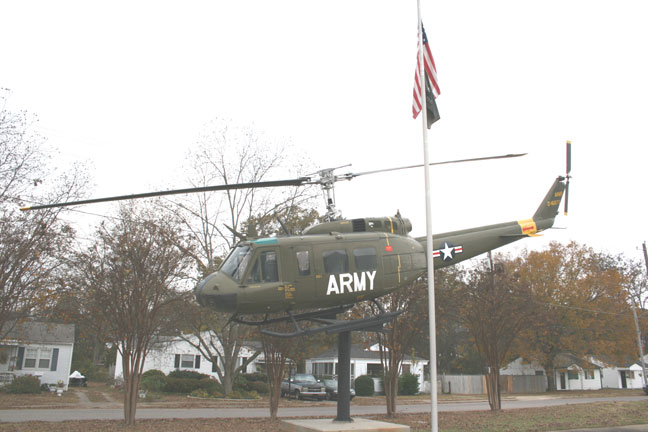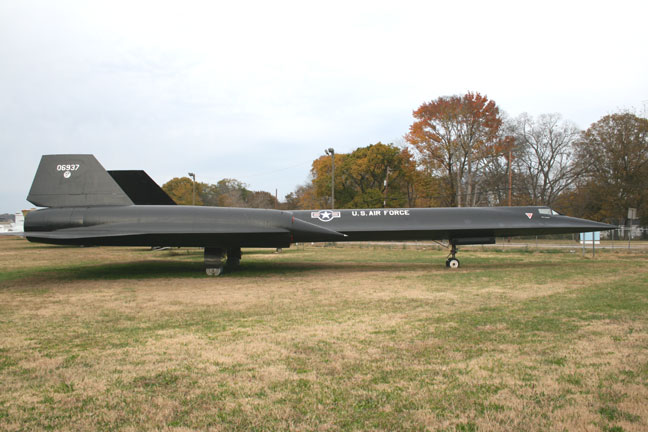 The A-12 and S-2 are many of the aircraft in an air park next to the Birmingham Airport. It is secured so one needs to ask the Museum Director to have a museum employee take you into the air park.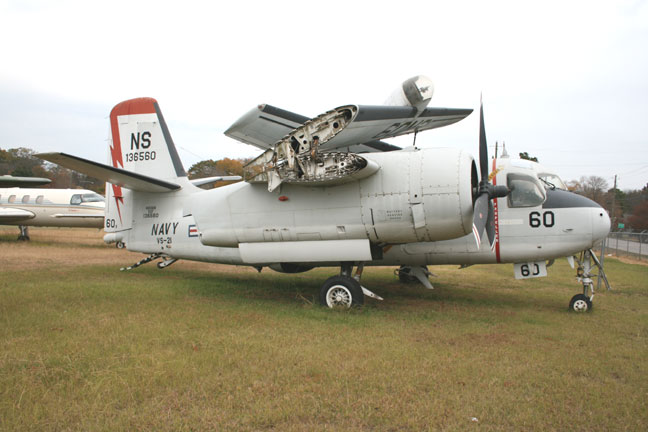 Below are the rest of the aircraft located in the air park.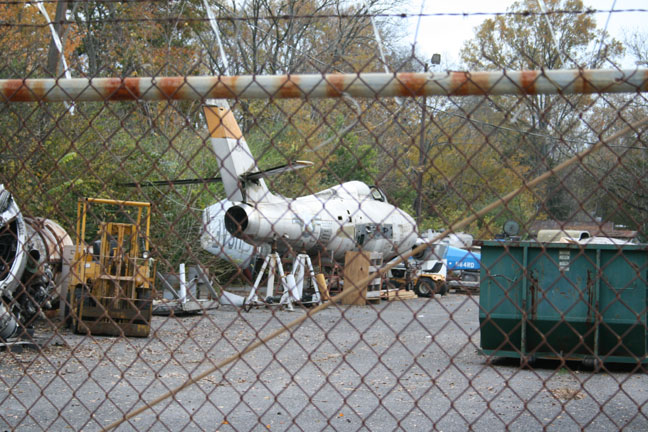 In an adjacent lot to the air park this F-84 is being prepared for display.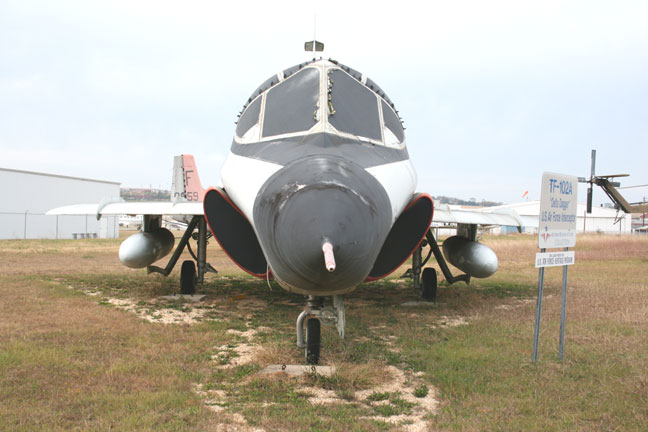 The TF-102 has a side by side cockpit arrangement. I had never seen this before.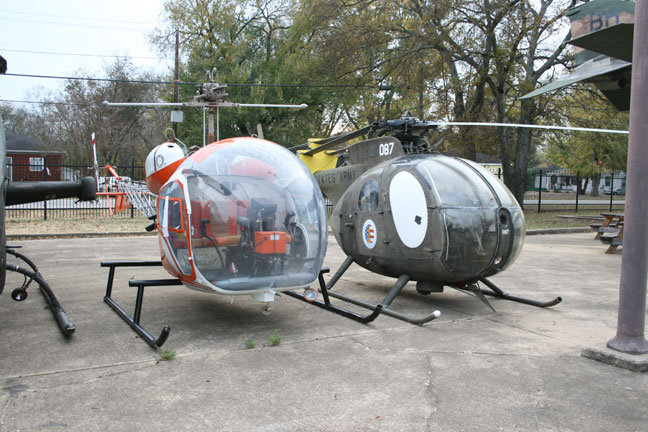 I believe these helicopters were being stored temporarily outside due to construction in the main display hangar.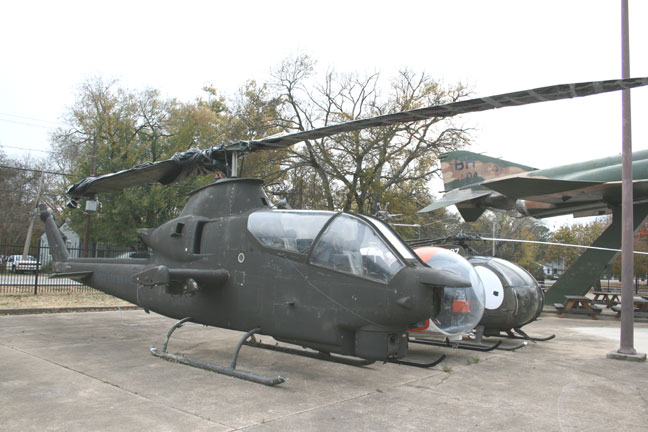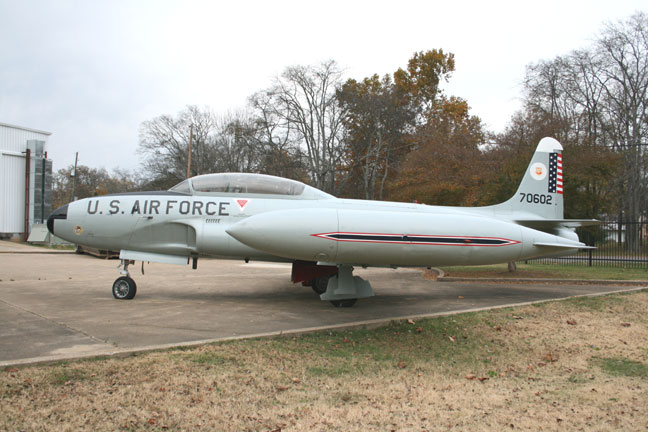 The T-33 is an outside display.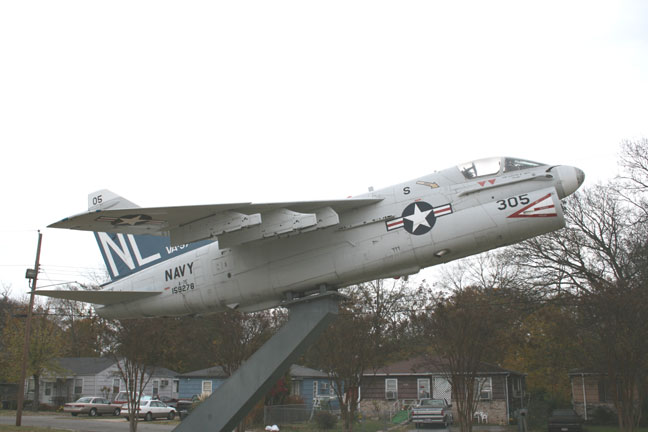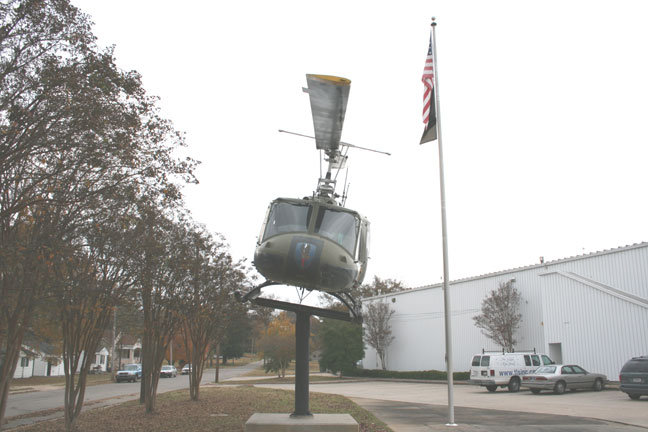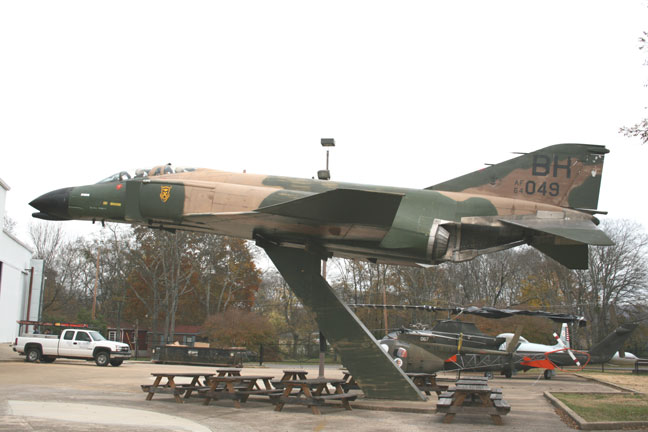 ---
Brewton: Municipal Airport April 2010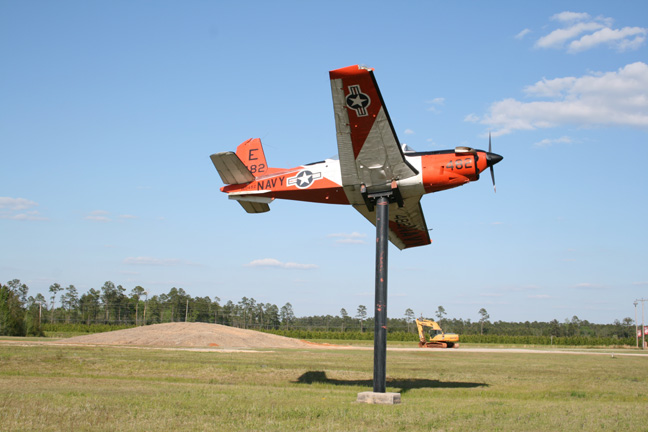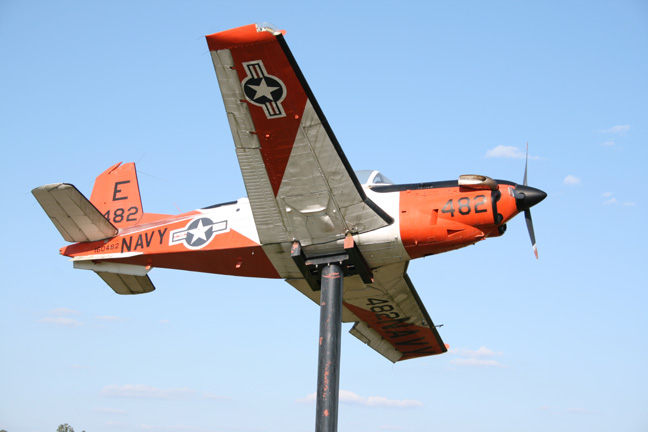 ---
Daleville: Cultural and Convention Center UH-1 November 2008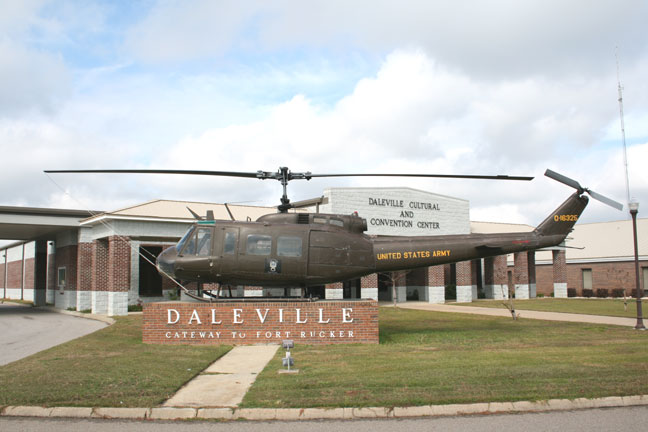 ---
Dothan: Cemetery AH-1 March 2011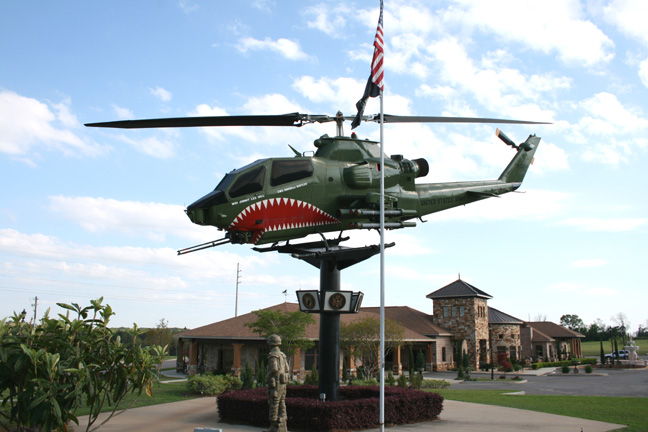 ---
Dothan: Wiregrass Armed Forces Memorial UH-1 November 2008 These photos were take very early on a foggy morning.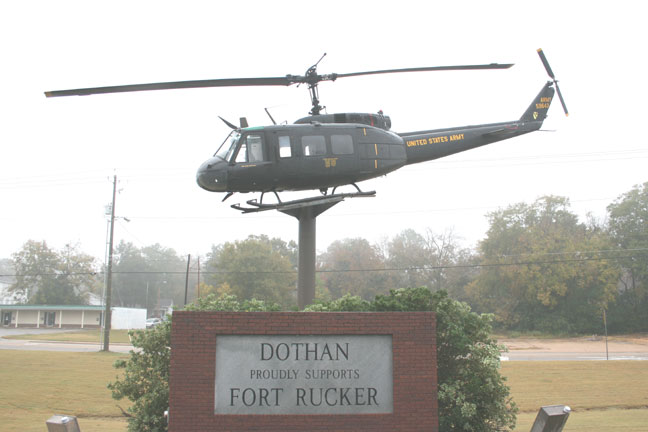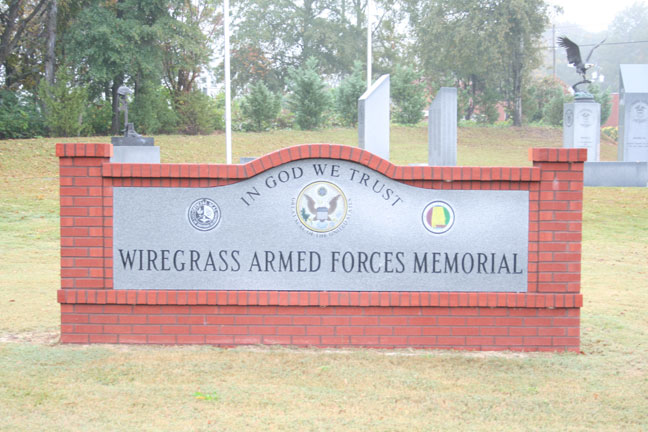 ---
Enterprise: Enterprise Recreational Complex UH-1 November 2008 - Later the same day from above it was perfect picture taking weather.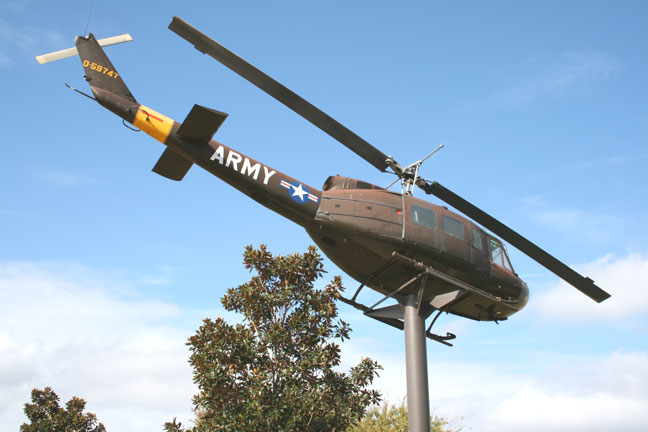 ---
Enterprise: Shell Army Heliport OH-58 November 2008 - This is part of the Ft. Rucker complex and is a OH-18 Kiowa training base.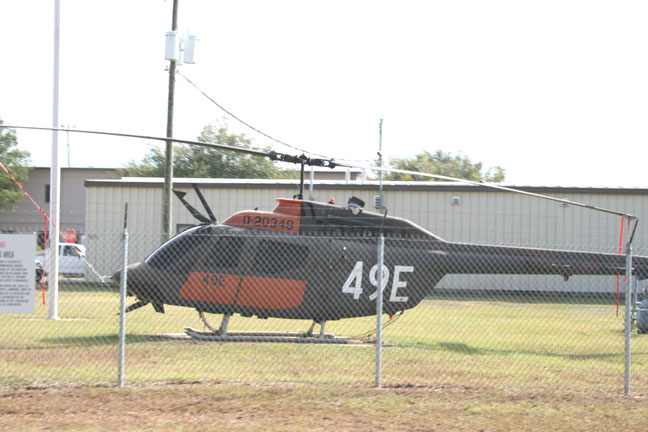 ---
Fairview: Middleton Field - Auxiliary Landing Field for US Navy Training FJ-3, T-28 April 2010 - There was a Navy fire truck on site and a T-34C on the ramp along with several Navy personal and vehicles at the airport.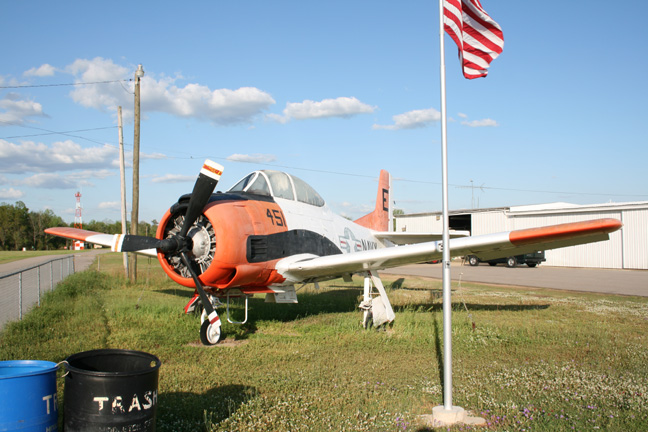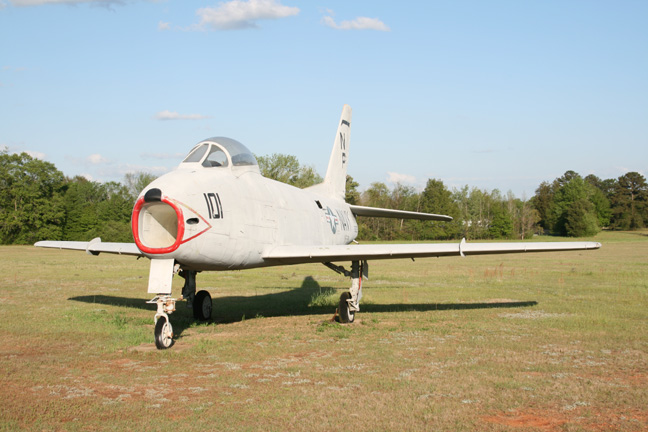 ---
Florida: State Park T-33 November 2008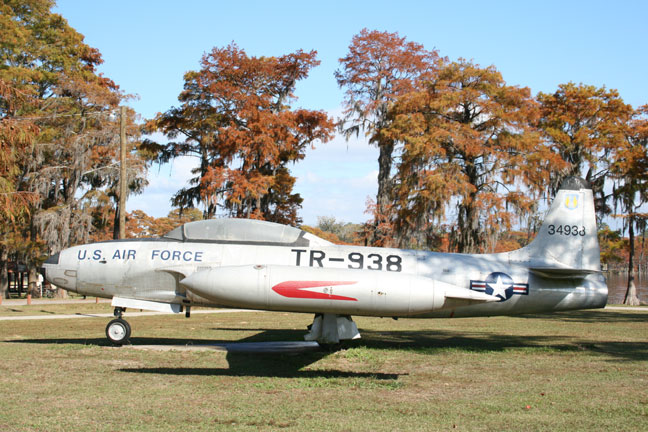 ---
Ft. Rucker: Main Gate UH-1 November 2008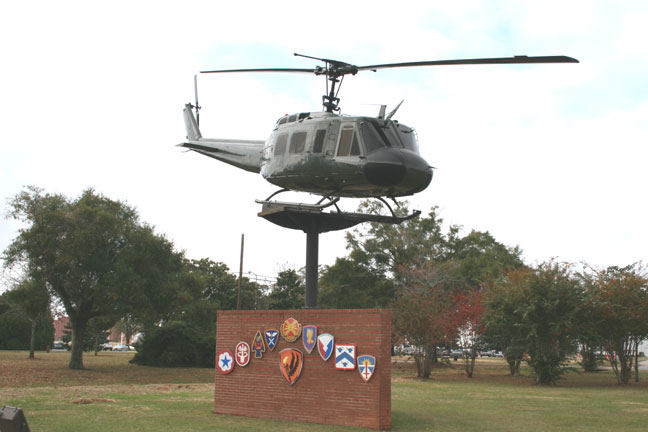 ---
Ft. Rucker: Army Aviation Museum AH-56, CH-47, CH-64, CV-2, L-17, OH-46, OH-58, OV-1, P-2, T-37, T-49, V-5 November 2008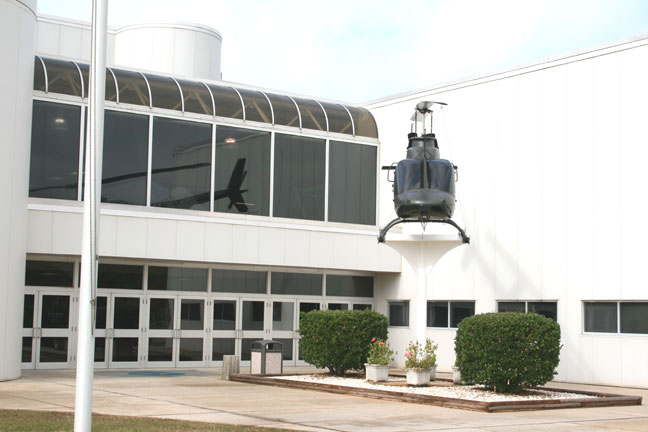 This OH-58 guards the main entrance to the Army Aviation Museum.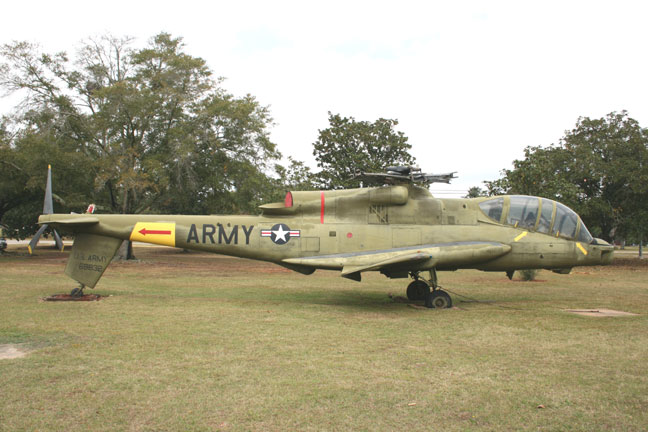 This AH-56 may be a one of a kind.

Another rare aircraft, the V-5 or XV-5.
---
Ft. Rucker: North Gate UH-1 November 2008 - This is at the gate that brings you into the base from Ozark on Alabama 85.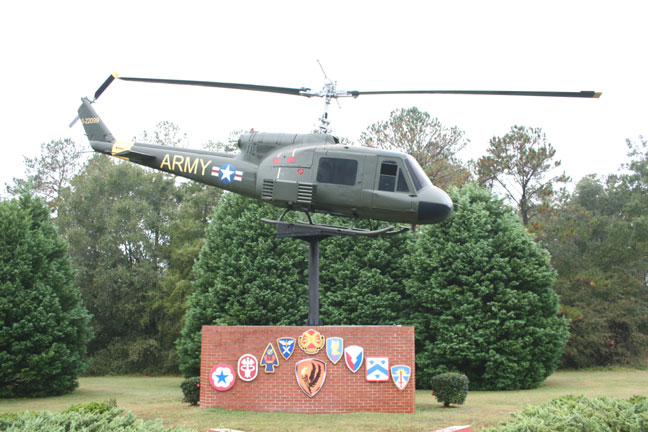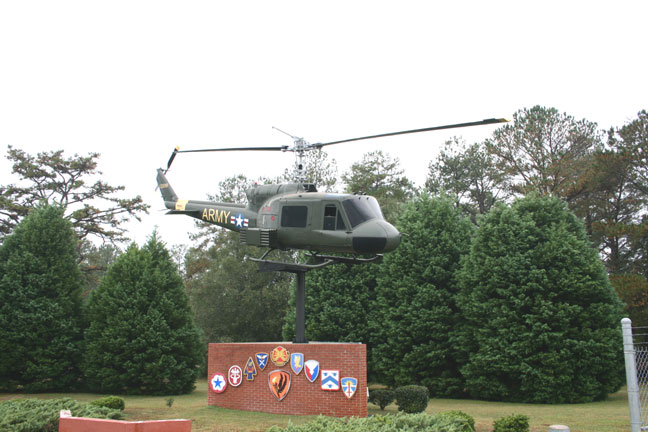 ---
Ft. Rucker: AH-1, OH-58 March 2011- These are located in front of a building just constructed in the past couple of years. Google Maps currently shows the building under construction.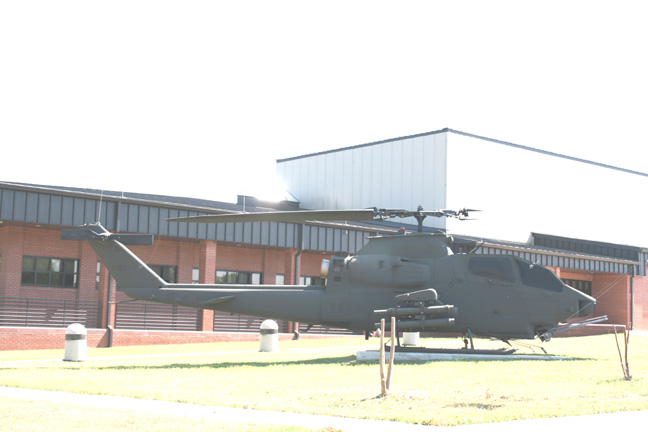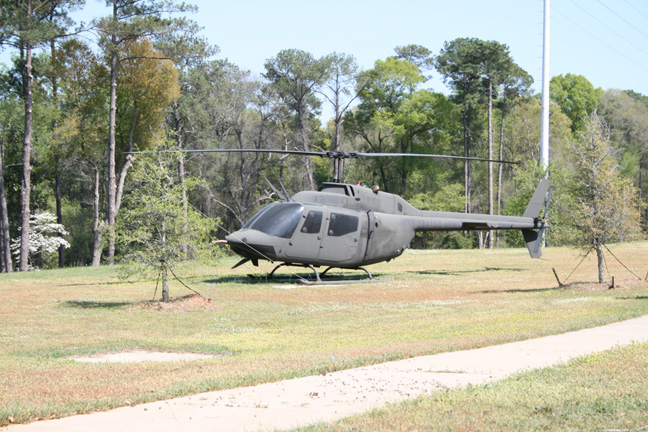 ---
Hoover: Army Reserve Center AH-1 November 2008 - This is a suburb on the south side of Birmingham.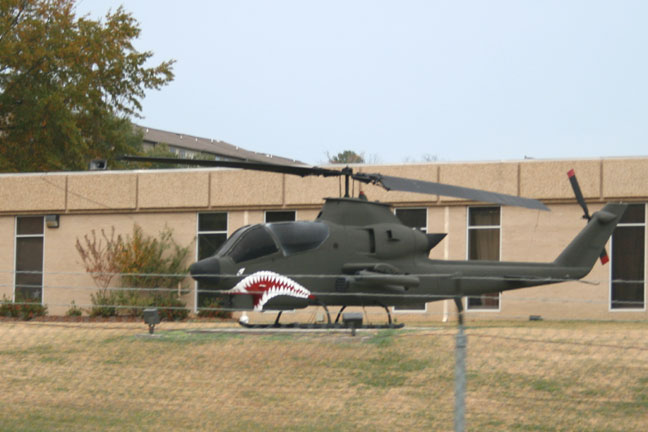 ---
Huntsville: US Space and Rocket Center A-12, AQM-37, Nike Hercules, UH-1, V-1 November 2008 The F-14 is part of an air park that is bace behind the museum proper and part of the space camp. There are more aircraft in the park but the gate was locked and I was only able to photograph the Tomcat from outside the gate.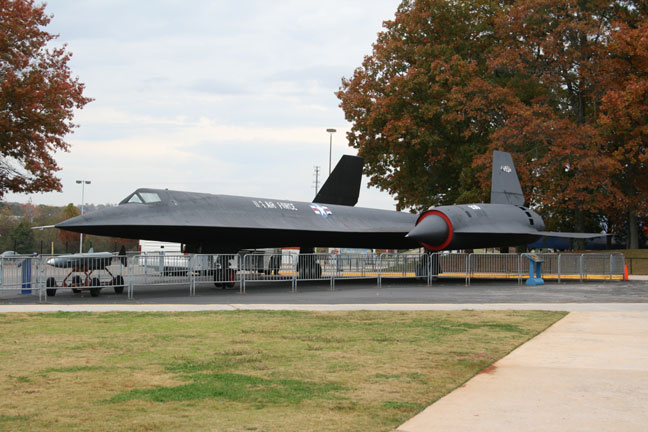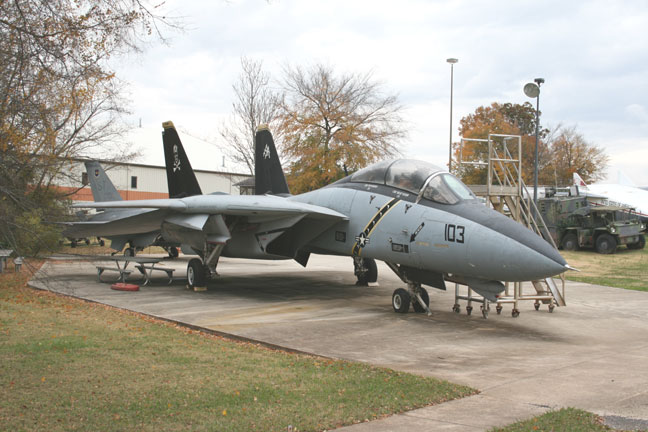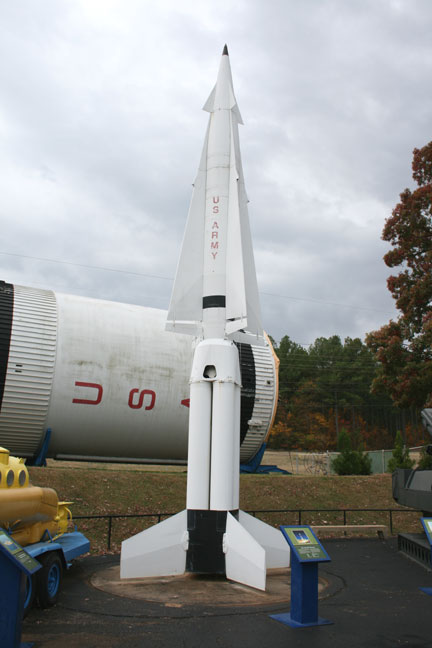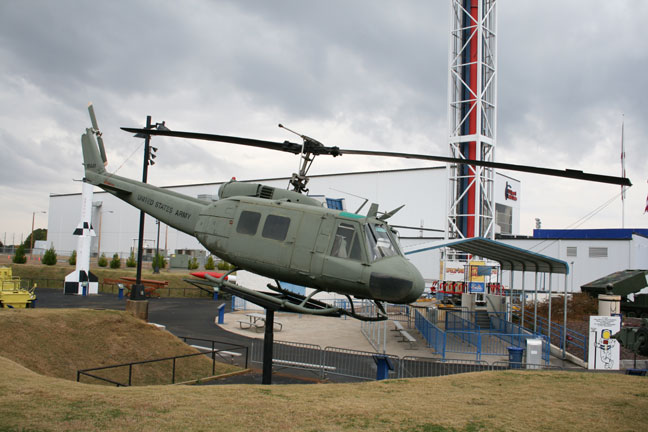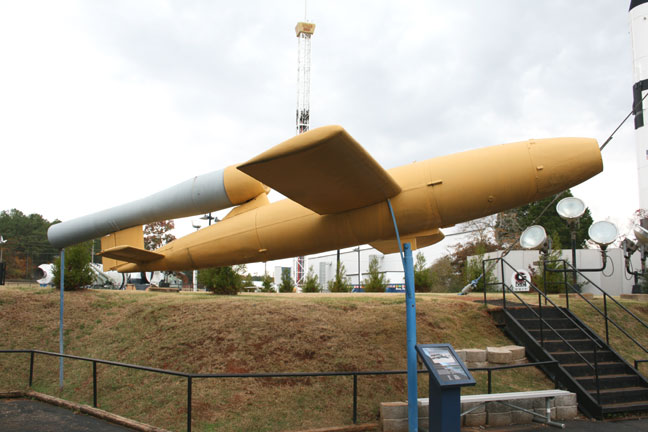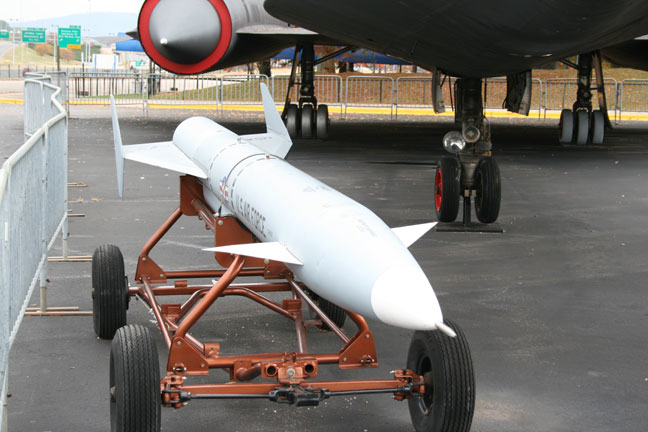 ---
Huntsville: US Veterans Memorial Museum (2)UH-1 March 2018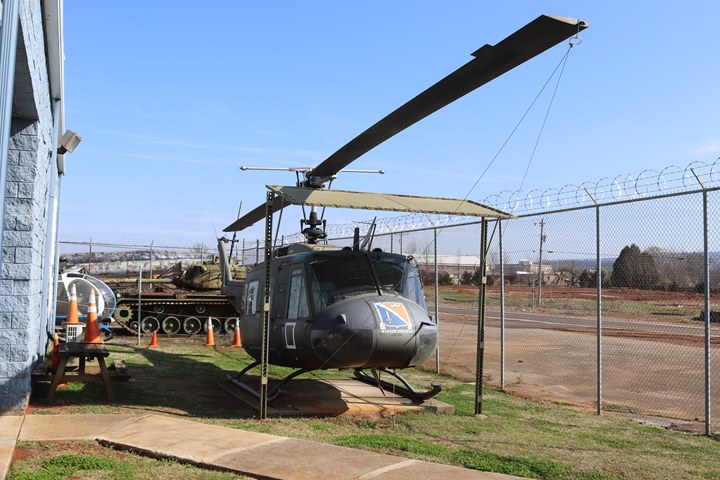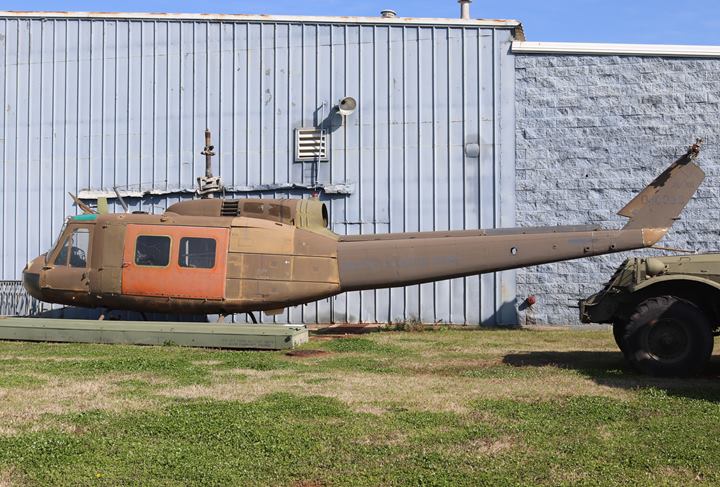 ---
Jasper: VFW Post 4850 F-4 March 2018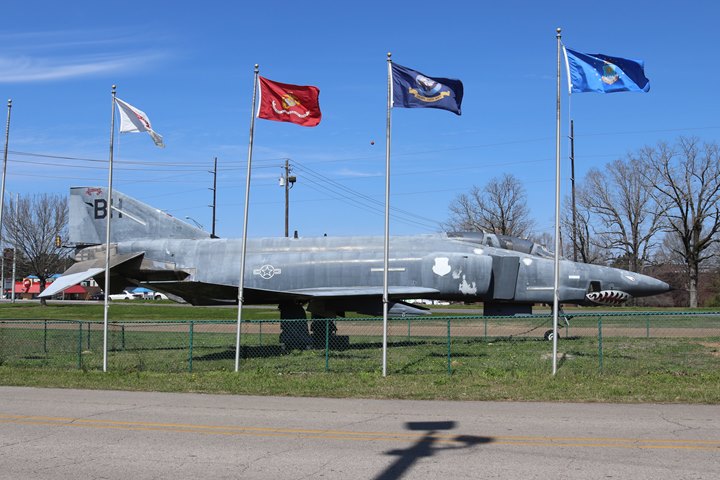 ---
Madrid: Alabama Welcome Center one mile north of AL-FL state line on US231 UH-1 March 2011 - Madrid is the nearest town but a mile away.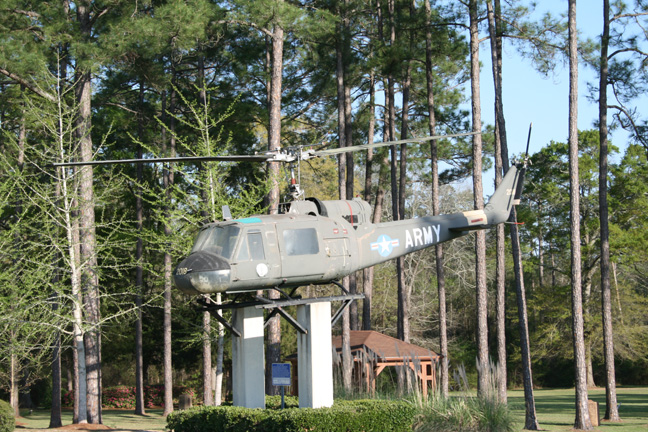 ---
Mobile: Langan Park T-33 April 2010
---
Mobile: USS Alabama B-25, B-52, CH-21, F-4, HH-52, HU-16, Mig-17 April 2010 - The F-4 is a true Gate Guard as it stand out at the entrance to the USS Alabama park. There is also an excellent inside museum and some other aircraft outside waiting on repairs after suffering damage after Hurricane Katrina. A wall of water came up the bay and demolished many of the aircraft on display, necessitating repairs to all. Unfortunately there has not been a lesson learned here by the museum as some day again another hurricane will again send a wall of water up the bay and again damage or destroy these national treasures.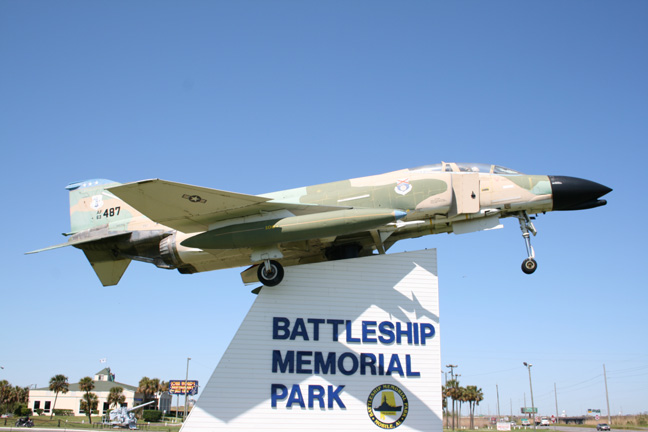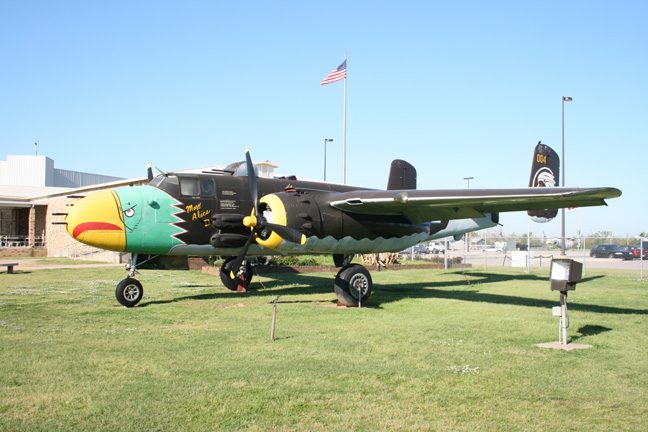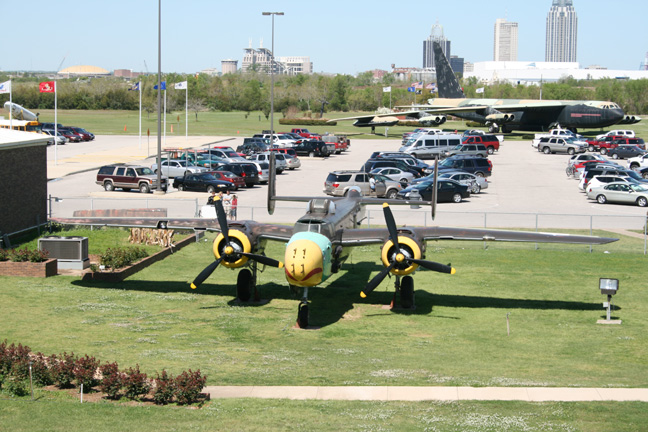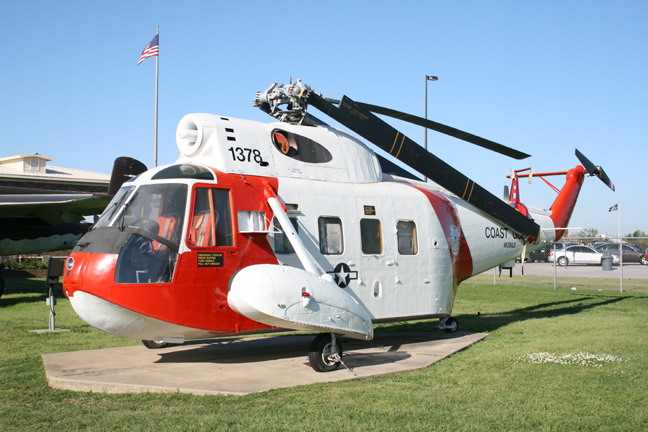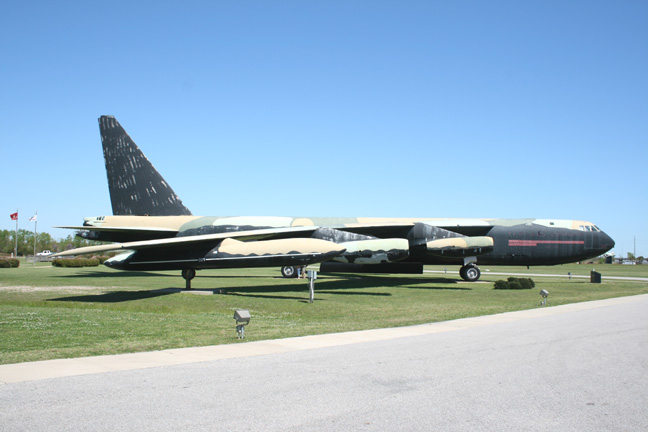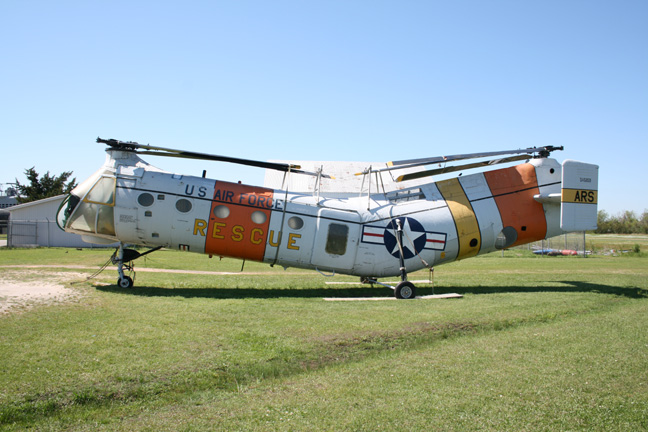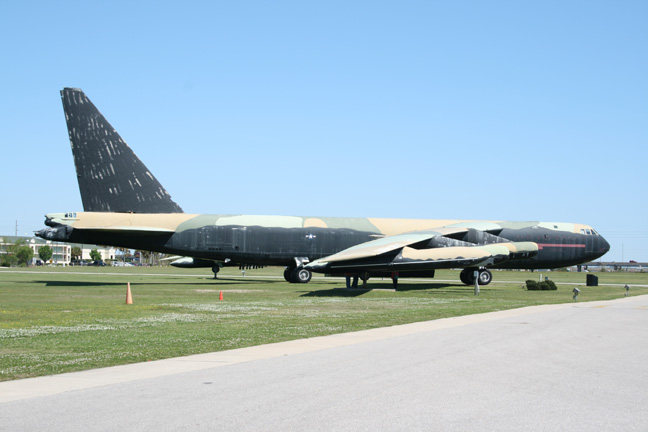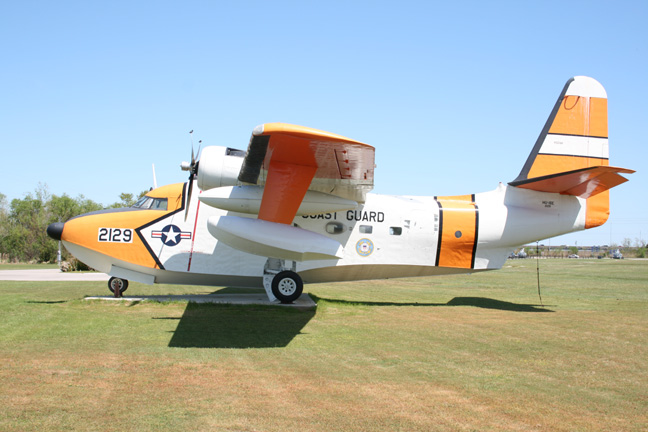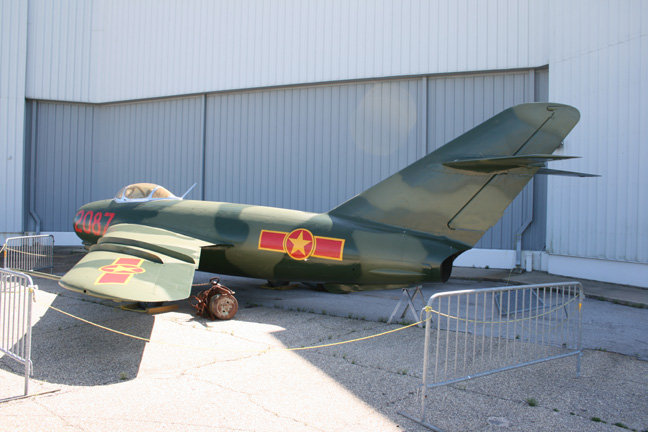 ---
Montgomery: Bobby Wayne Hogan Alabama Army National Guard Aviation Complex UH-1 April 2010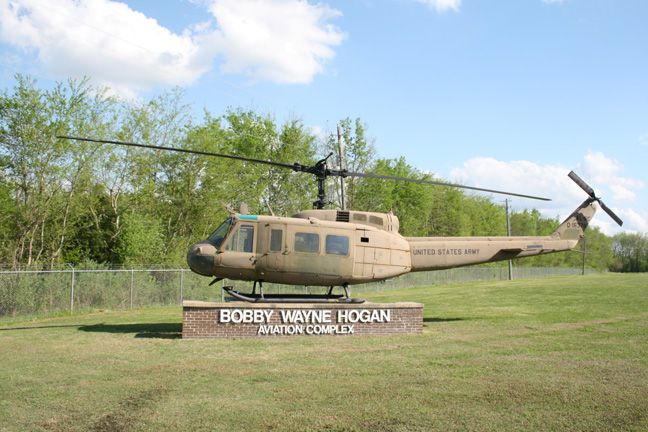 ---
Montgomery: Alabama Air National Guard Base F-4, F-16, F-84 April 2010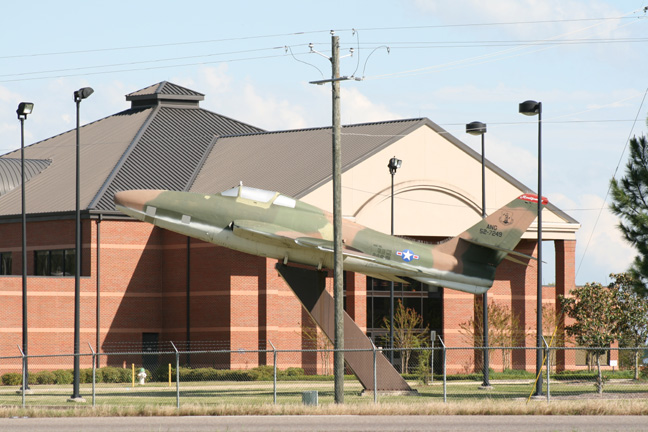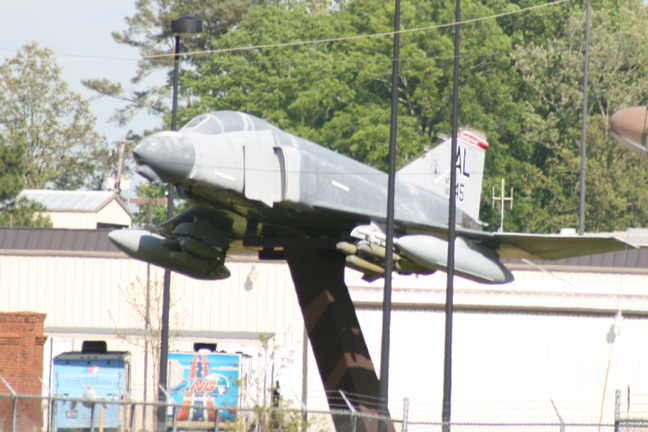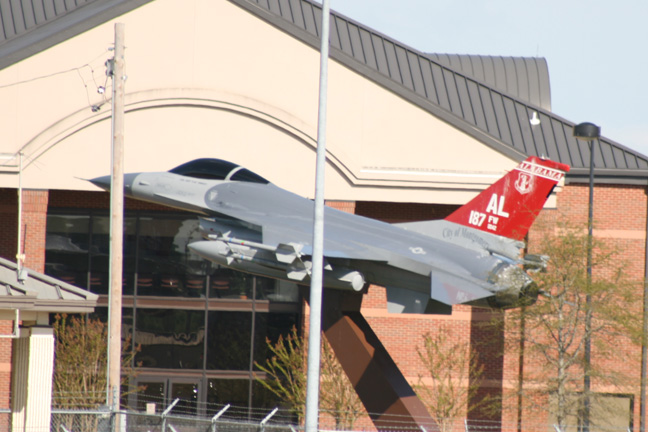 ---
Ozark: Roadside Display UH-1 November 2008 - This is on the west side of US 231 on the north side of town and is also visible at night.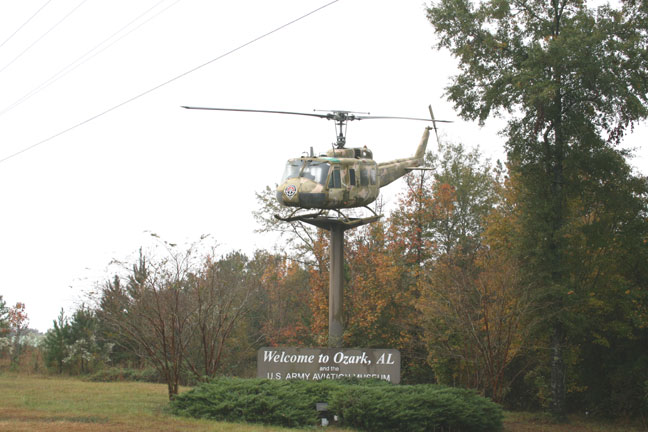 ---
Ozark: Ozark Enterprise Community College Lear Jet November 2008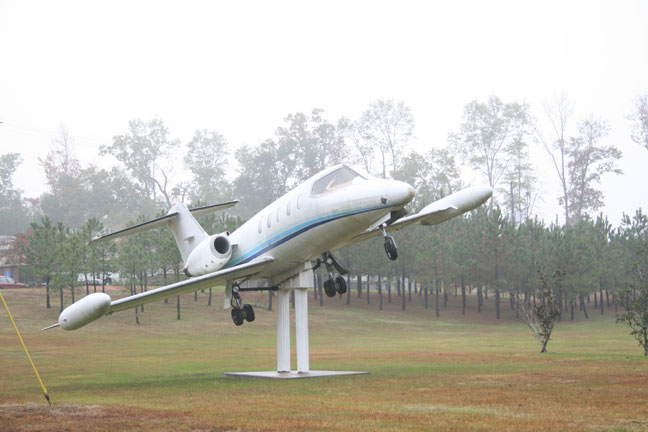 ---
Troy: Veteran's Memorial AH-1 March 2011 - This AH-1 has been on display since 2001.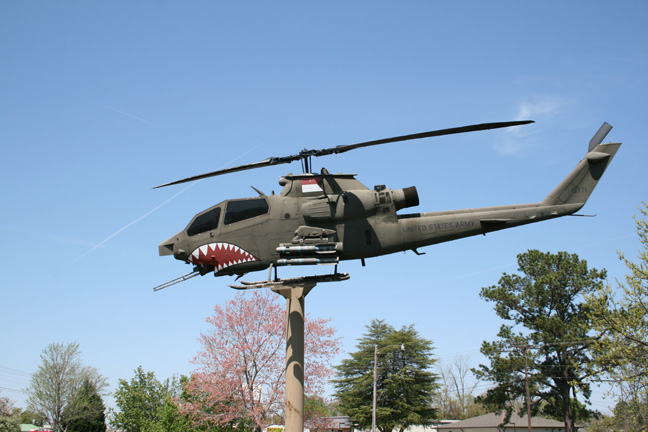 ---
Tuscaloosa: Veteran's Memorial Park at University Mall A-7, UH-1 March 2009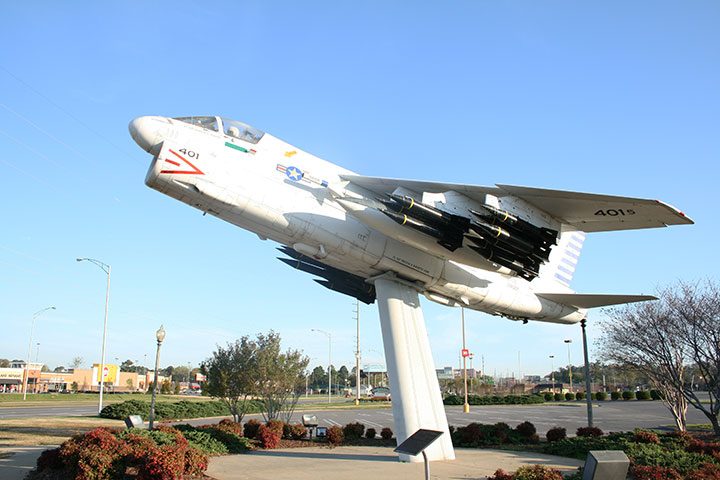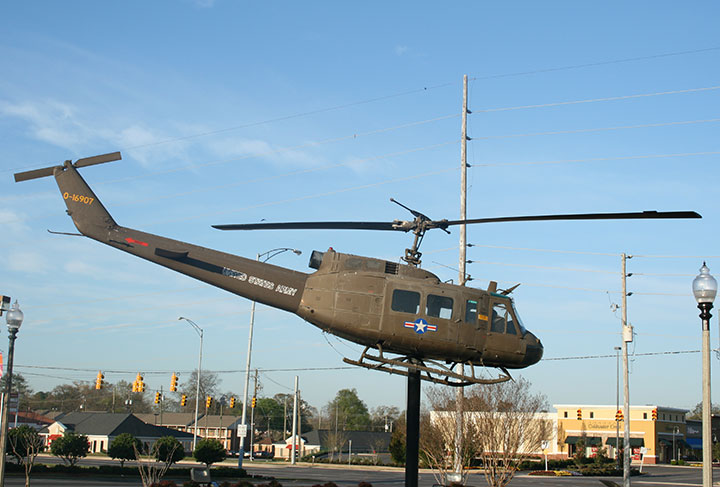 Alabama Arizona Arkansas British Columbia California Colorado Connecticut Europe Delaware Florida Georgia Illinois Indiana Iowa Kansas Kentucky Louisiana Maryland Michigan Mississippi Missouri Nebraska Nevada New Jersey New Mexico New York North Carolina Ohio Oklahoma Ontario Oregon Pennsylvania South Carolina Tennessee Texas Utah Virginia West Virginia Washington Wisconsin Wyoming