Alabama Arizona Arkansas British Columbia California Colorado Connecticut Europe Delaware Florida Georgia Illinois Indiana Iowa Kansas Kentucky Louisiana Maryland Michigan Mississippi Missouri Nebraska Nevada New Jersey New Mexico New York North Carolina Ohio Oklahoma Ontario Oregon Pennsylvania South Carolina Tennessee Texas Utah Virginia West Virginia Washington Wisconsin Wyoming

Utah Gate Guards, Outside Museum Displays and Air Parks
Wendover: Wendover Field C-123 May 2010 - This former US Marshall C-123 is now owned by a firm in Alaska but from the looks of it the aircraft will not be going anywhere soon. The Provider apparently is used by the local Wendover Field Museum as a walk through display when the gate is open. I would assume this was used by the US Marshalls to transport prisoners around the country.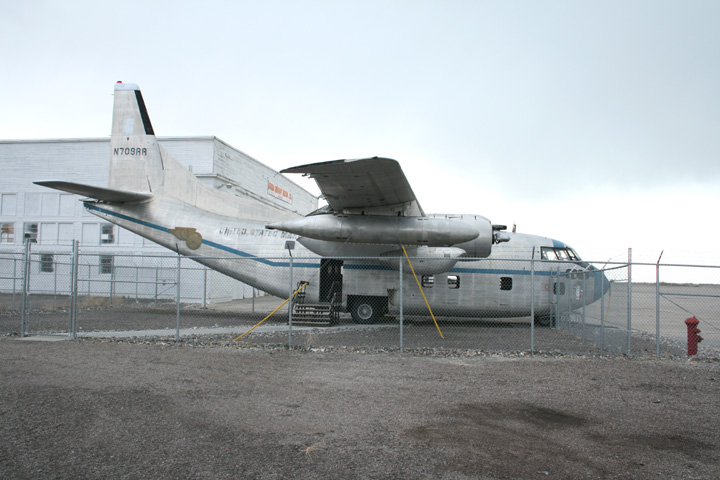 Alabama Arizona Arkansas British Columbia California Colorado Connecticut Europe Delaware Florida Georgia Illinois Indiana Iowa Kansas Kentucky Louisiana Maryland Michigan Mississippi Missouri Nebraska Nevada New Jersey New Mexico New York North Carolina Ohio Oklahoma Ontario Oregon Pennsylvania South Carolina Tennessee Texas Utah Virginia West Virginia Washington Wisconsin Wyoming