Alabama Arizona Arkansas British Columbia California Colorado Connecticut Europe Delaware Florida Georgia Illinois Indiana Iowa Kansas Kentucky Louisiana Maryland Michigan Mississippi Missouri Nebraska Nevada New Jersey New Mexico New York North Carolina Ohio Oklahoma Ontario Oregon Pennsylvania South Carolina Tennessee Texas Utah Virginia West Virginia Washington Wisconsin Wyoming

Louisiana Gate Guards, Outside Museum Displays and Air Parks
Alexandria: Office Building Complex F-104 October 2013 Sometimes the sun will not come out for one's photos. This was taken just after a sunless dawn as I was coming home from Texas. There was no time to wait around for the sun to burn off the fog.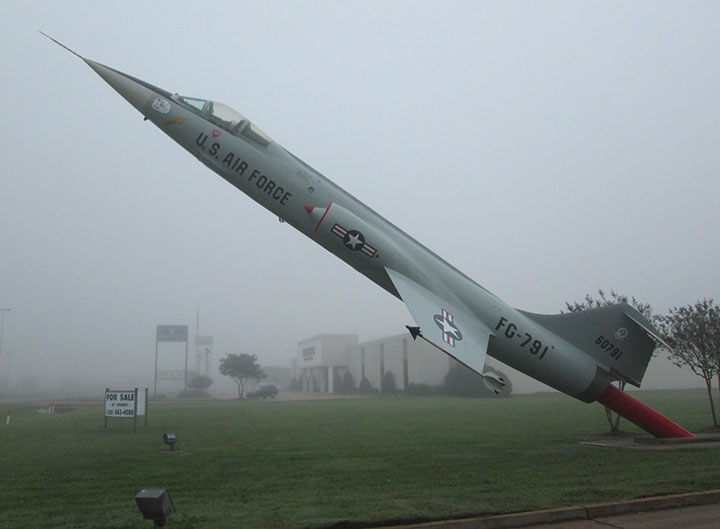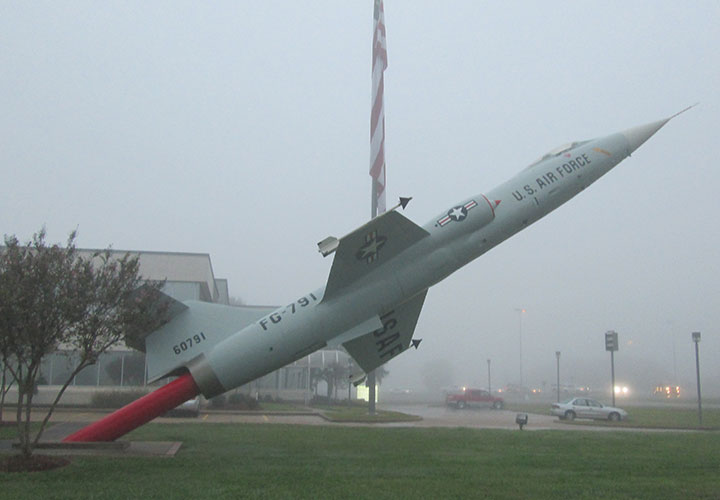 As can be seen visibility is down to nearly nothing.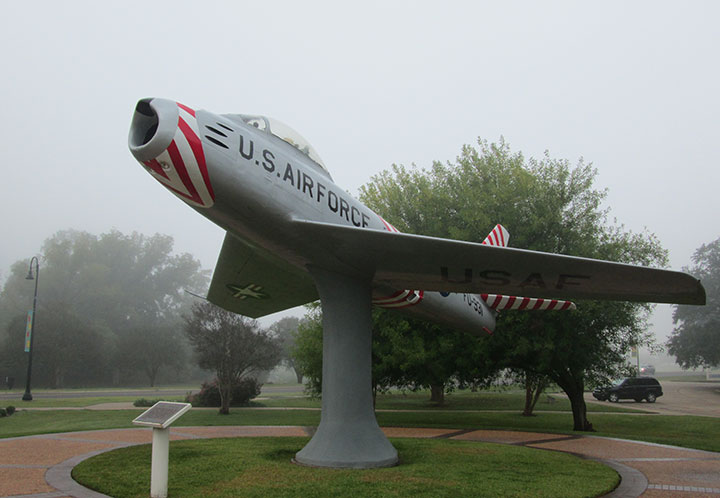 Alexandria: England Air Park Display A-7, A-10, F-86 F-105 October 2013 The fog continued as I photographed these aircraft. These aircraft represent the ones flown by the Flying Tigers.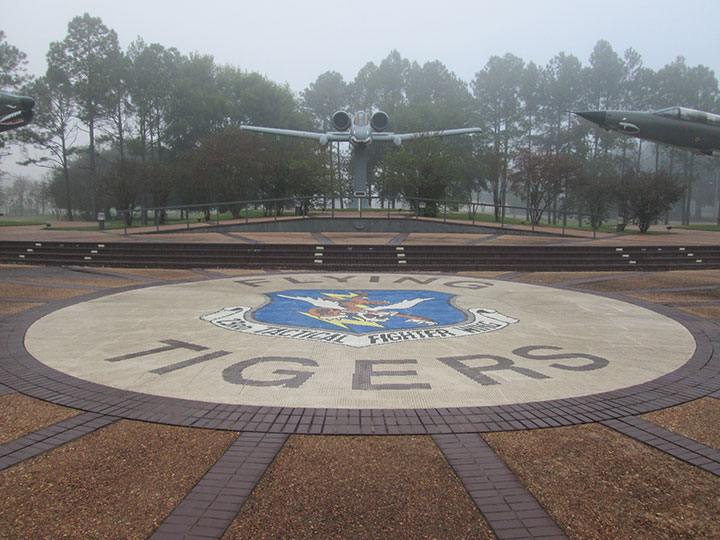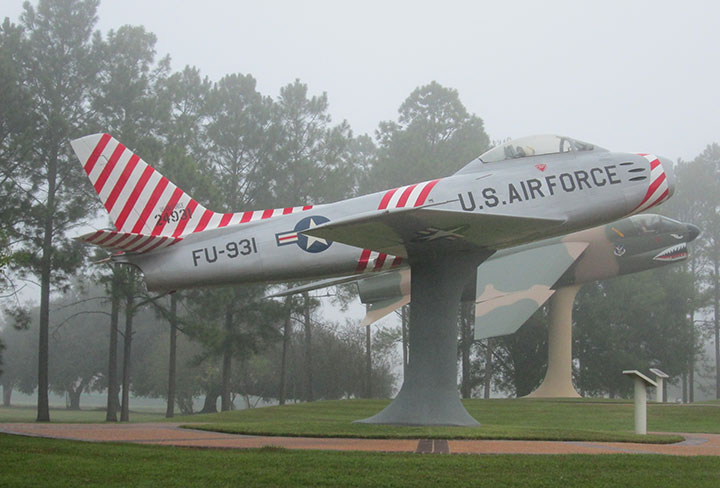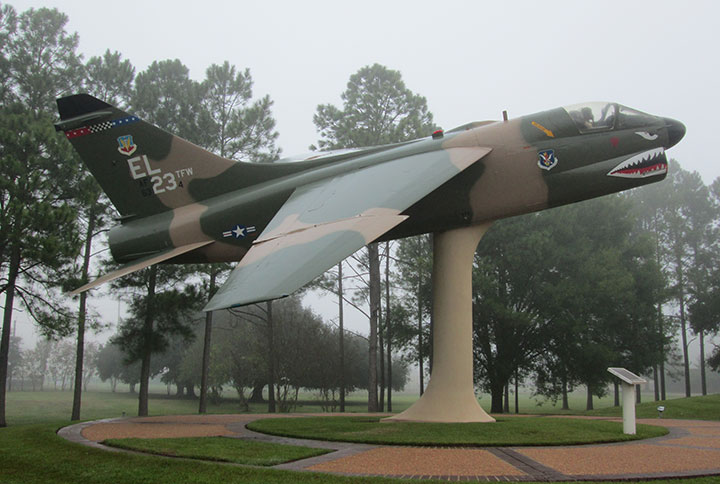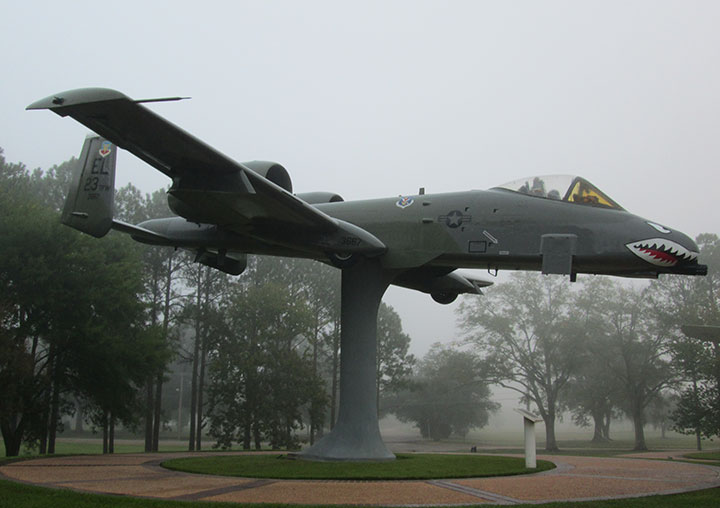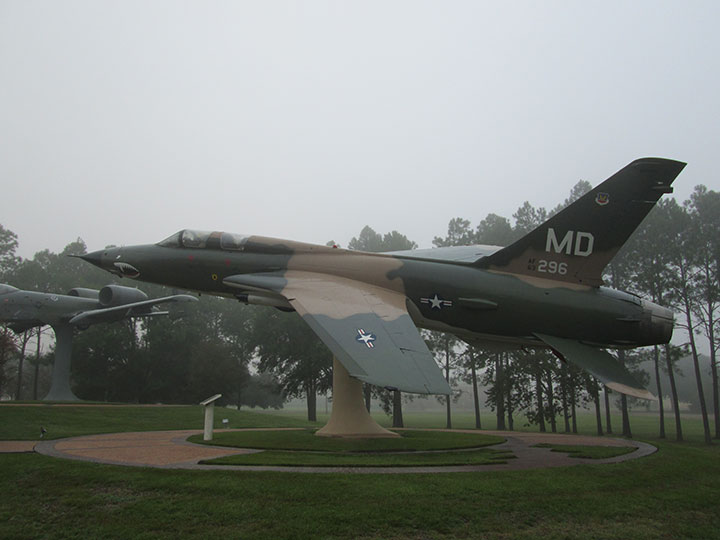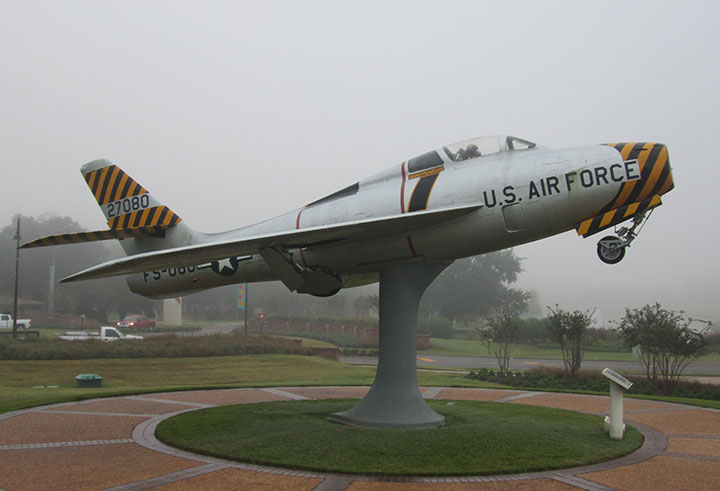 This is sort of different in that it shows the gear half way through the retraction. Usually the display aircraft are normally fully retracted and sometimes with the gear full down.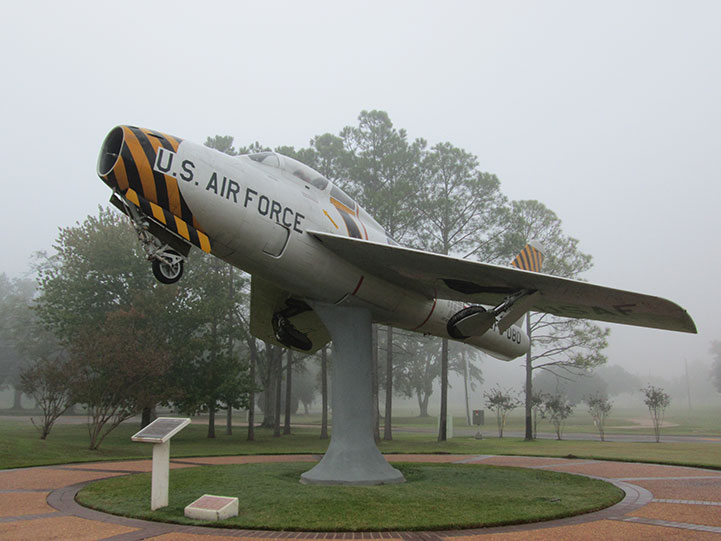 ---
Barksdale Air Force Base: Museum Display AT-11, B-17, B-24, B-29, B-47, B-52D, B-52G, C-45, C-47, F-84, F-111, KC-97, KC-135, Mig-21, P-51, SR-71, T-33, Vulcan May 2009 Several of the aircraft are in bad shape, to include the B-17, B-24 and B-29. The B-29 has no vertical stabilizer and the ailerons are rotted out, while the B-24 had no engine cowlings. The B-17 also had its ailerons rotted out and the elevators were gone altogether. I happened to visits Barksdale in 1979 and was able to see both the B-17 and B-24 right after they had come out of restoration. They were immaculate. Time, lack of resources, and being out in the elements have taken their toll. Hopefully there is a plan to get these aircraft back into better condition.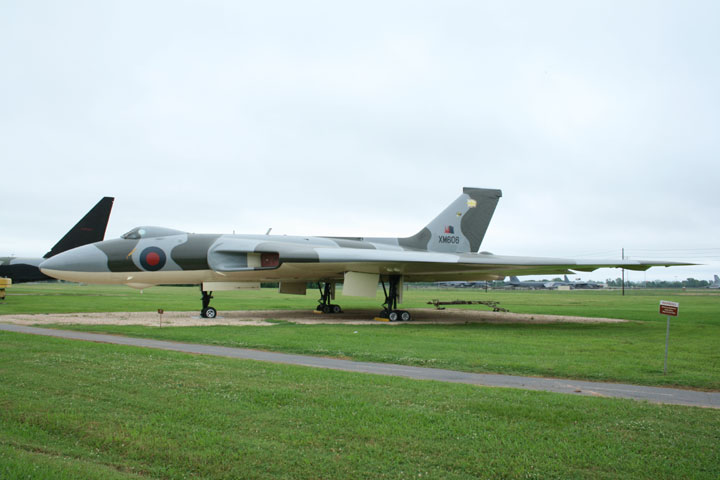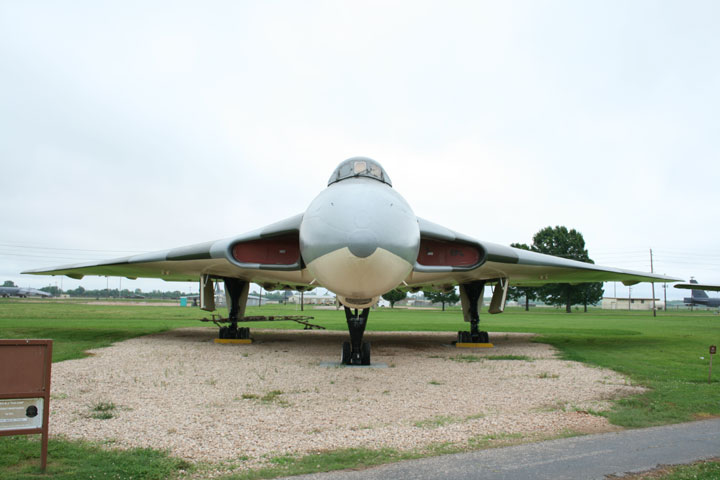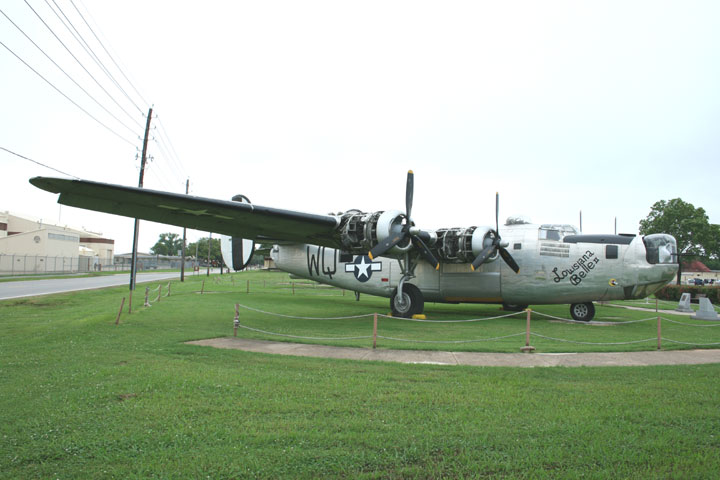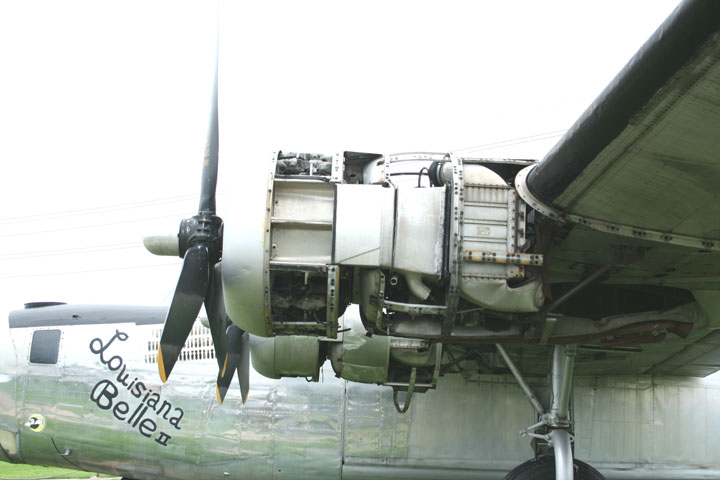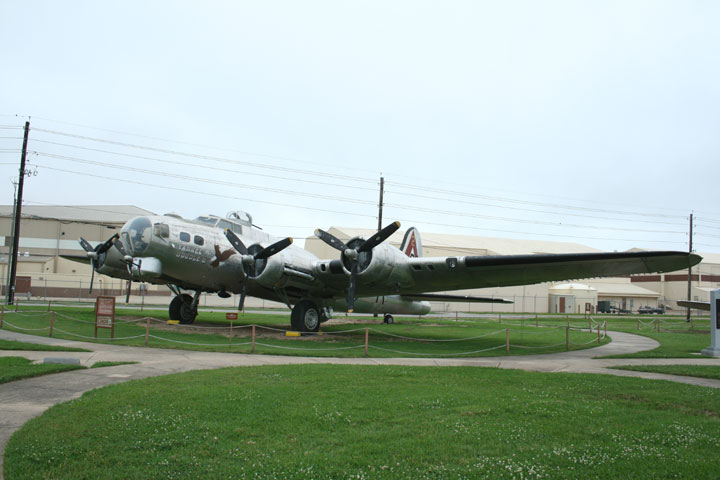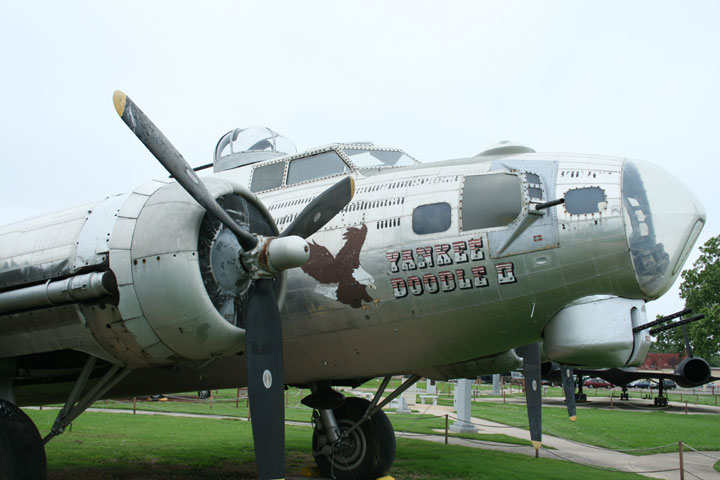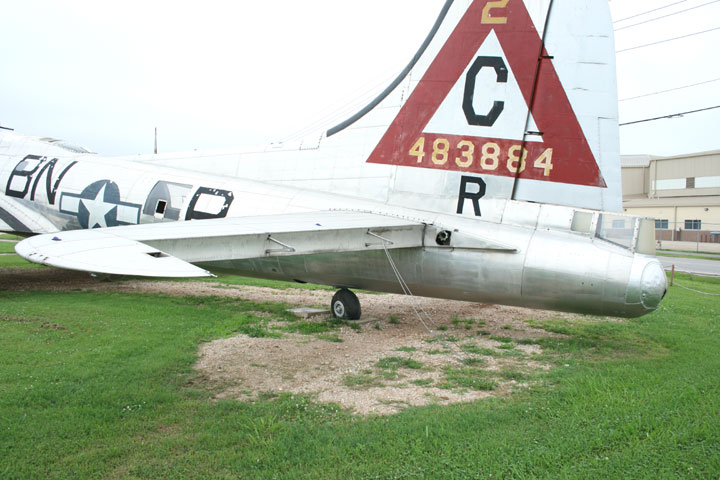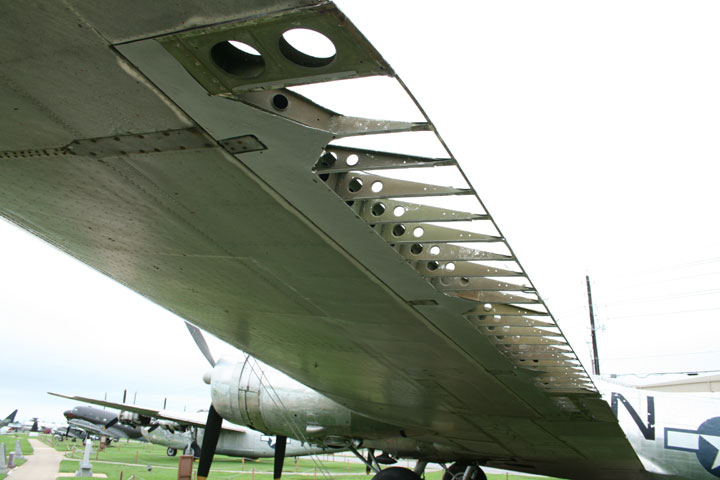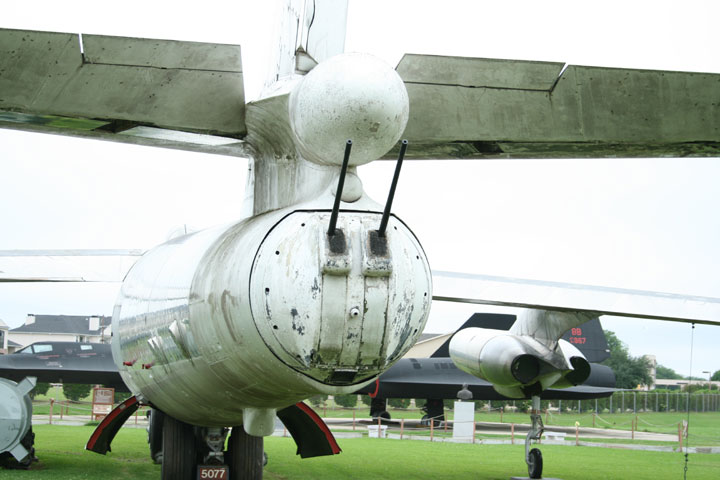 ---
Baton Rouge: American Legion Post 38 F-4 October 2013 Sometimes I need to search around to find the aircraft I am looking for. Not in this case, as the F-4 is mounted so high it could be seen from several blocks away. I think this is the highest I have ever seen an aircraft mounted.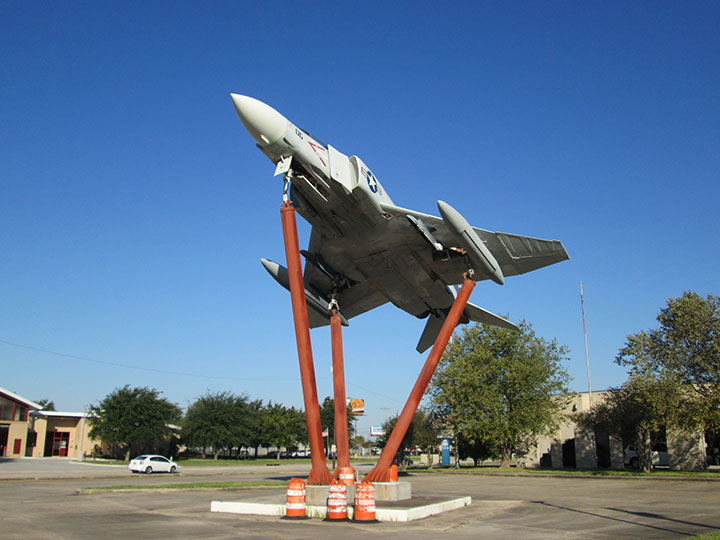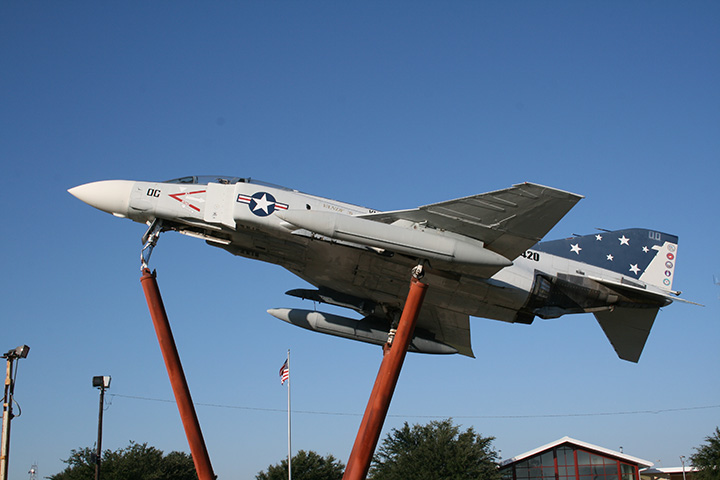 ---
Baton Rouge: Howell Park F2H-2P October 2013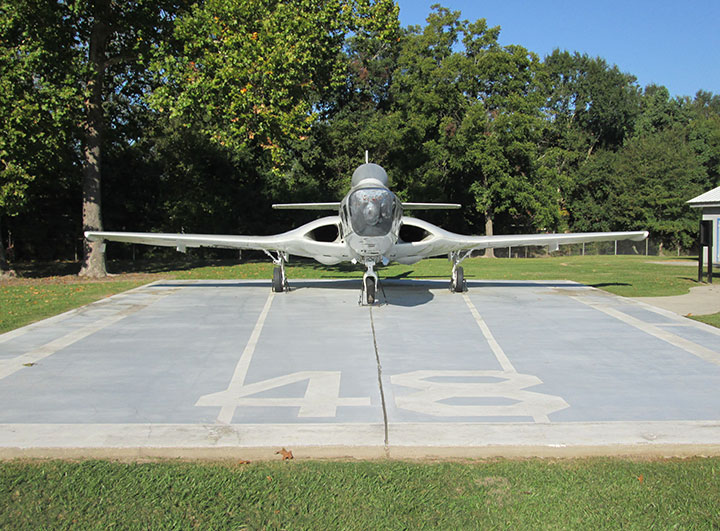 This is sort of unique in that this is the only time I have seen an aircraft outside on display with a simulated aircraft carrier deck. 48 represents the USS Saipan. The USS Saipan was the first carrier in the US Navy to operate jet aircraft which were FH-1 Phantoms.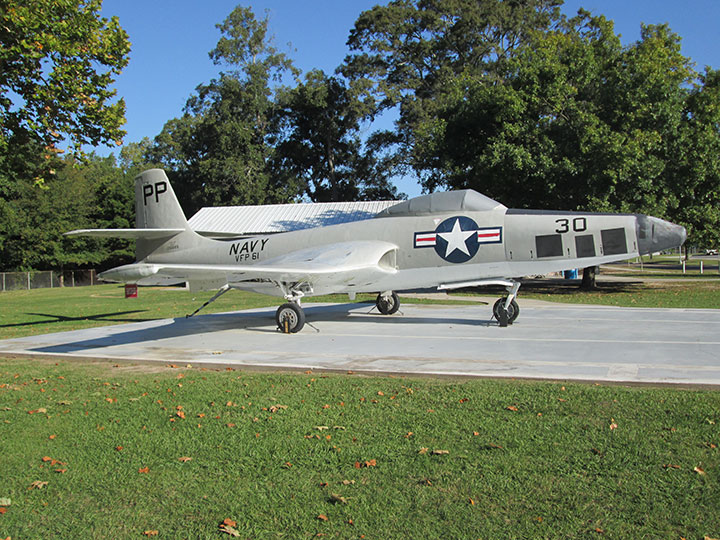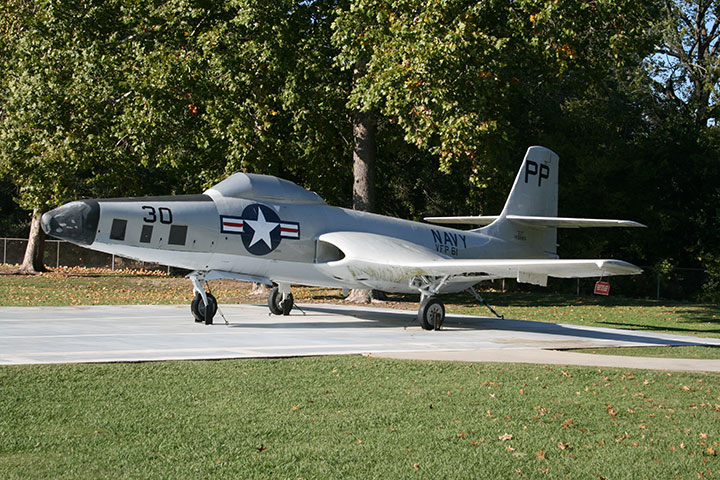 Baton Rouge: Anna T Jordan Park P-80 October 2013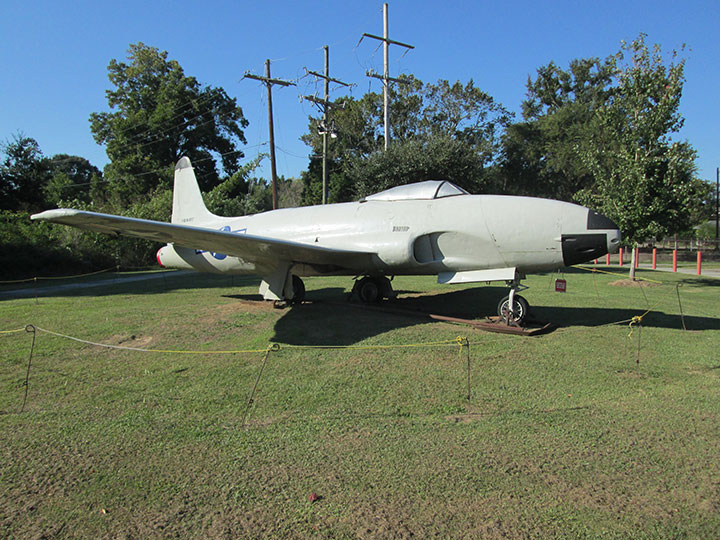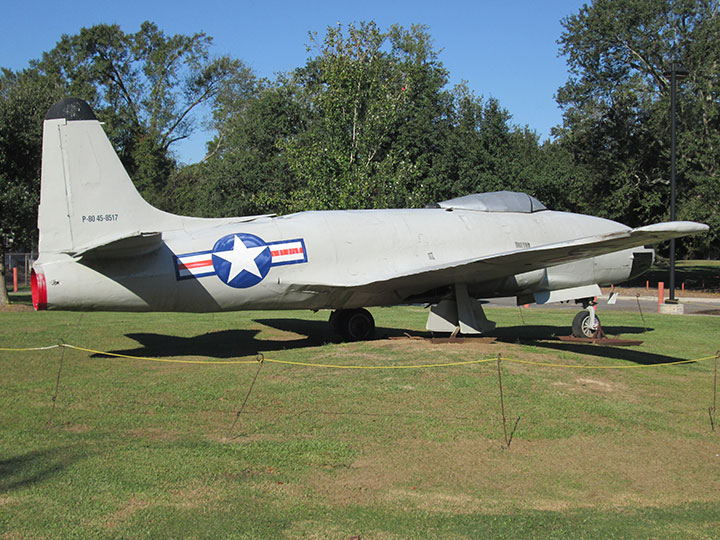 Baton Rouge: USS Kidd Museum A-7, P-40 October 2013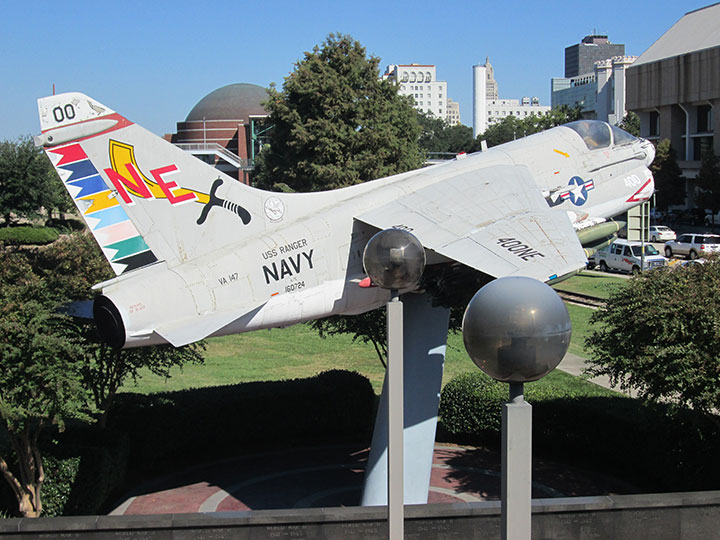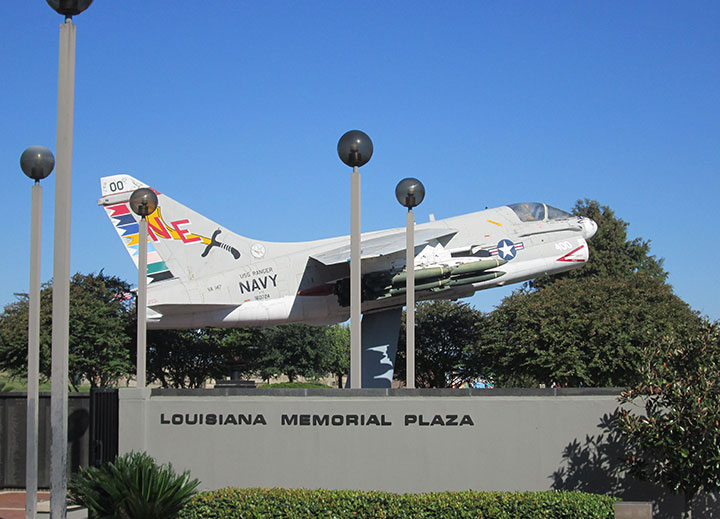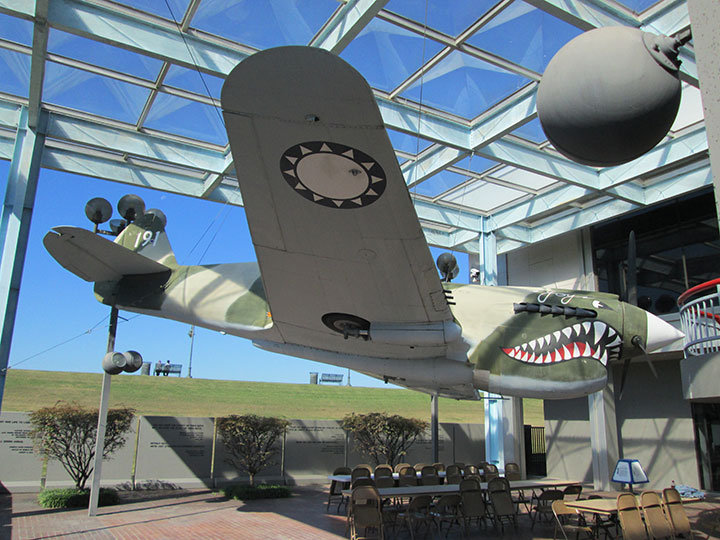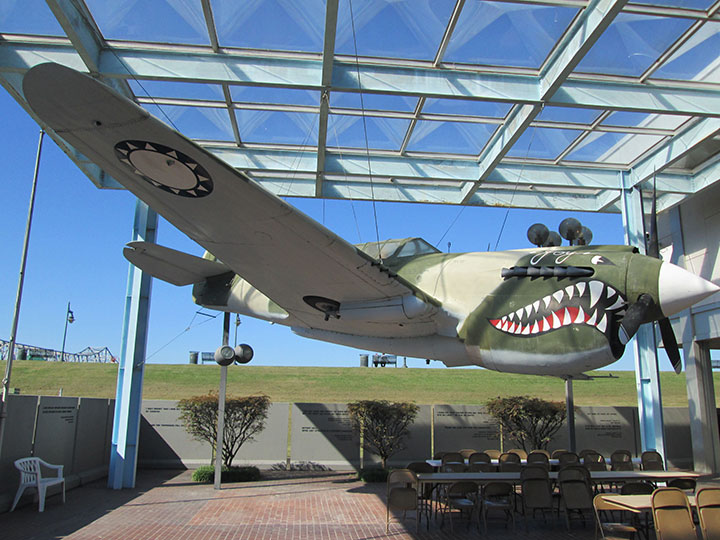 ---
Kenner: Park A-4, F-14 October 2013 This may be part of the Lions Park that is across the street to the south. Right next to the F-14 is the building that is houses the Louisiana Fire Soccer Club. In any event it is a nice little park.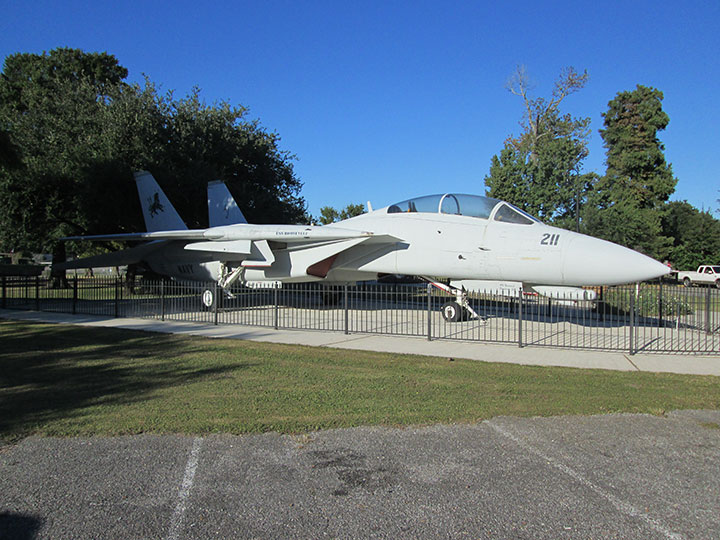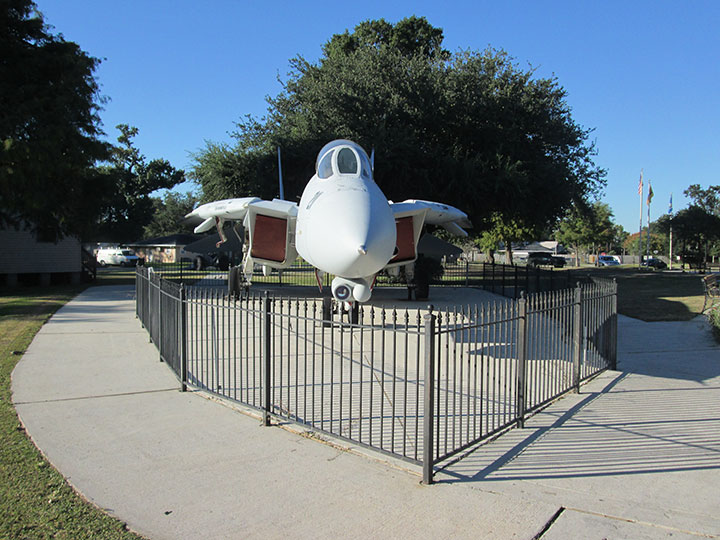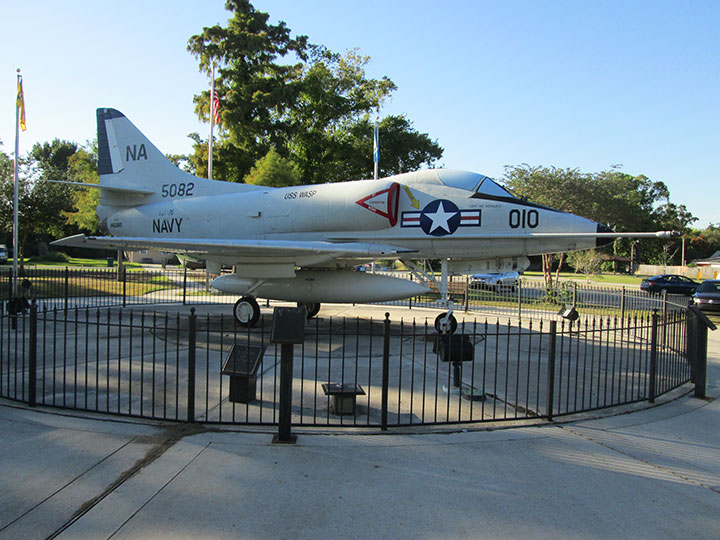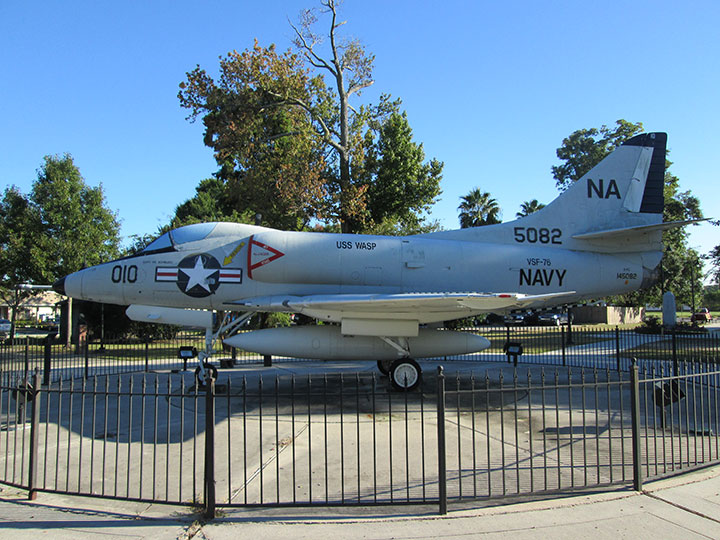 ---
Laplace: St. Johns Parish Airport A-7, F-4, F11F April 2013 The A-7 and F-4 are in a field behind the fence and the F11F is out at the road. Across the street is a refinery.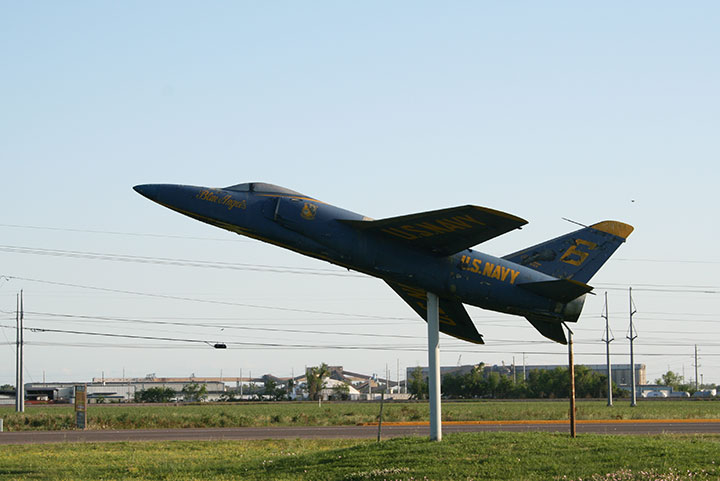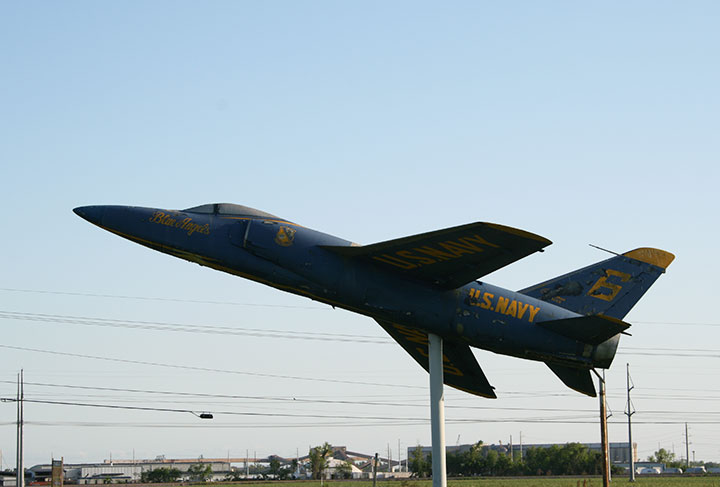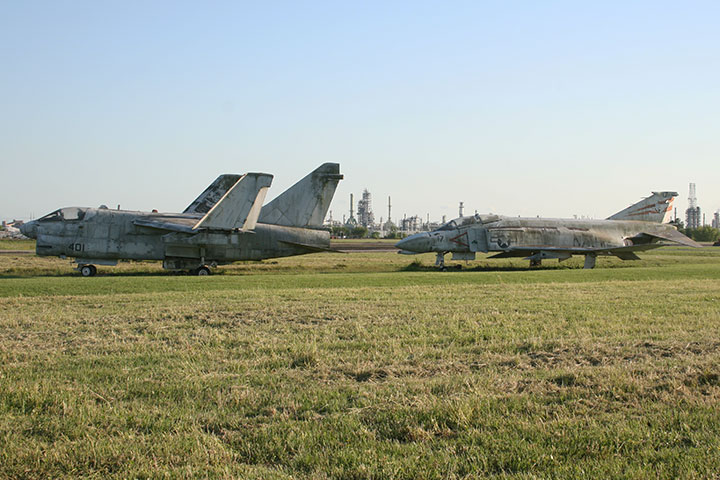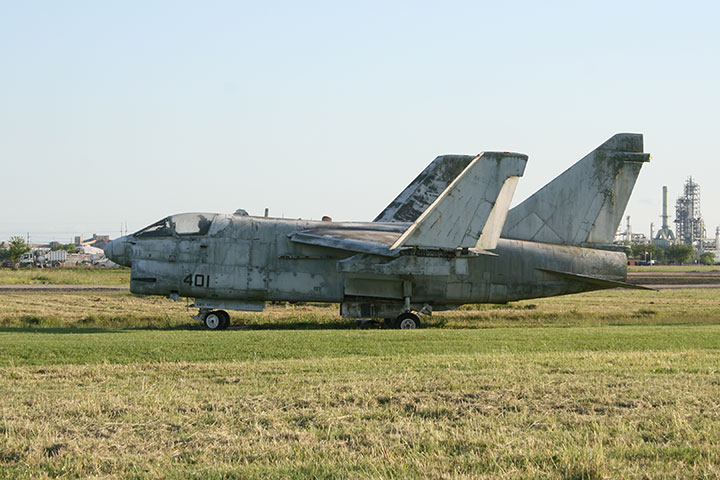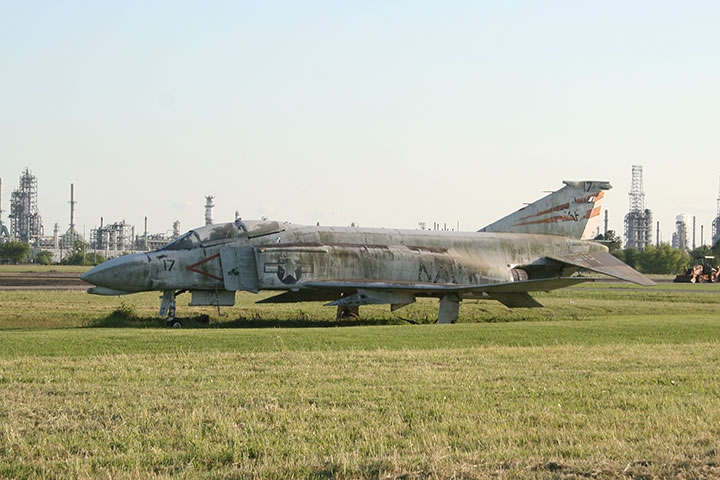 ---
New Orleans: Jackson Barracks A-26, C-45, F-4, F-15, F-86, F-100, T-33 March 2018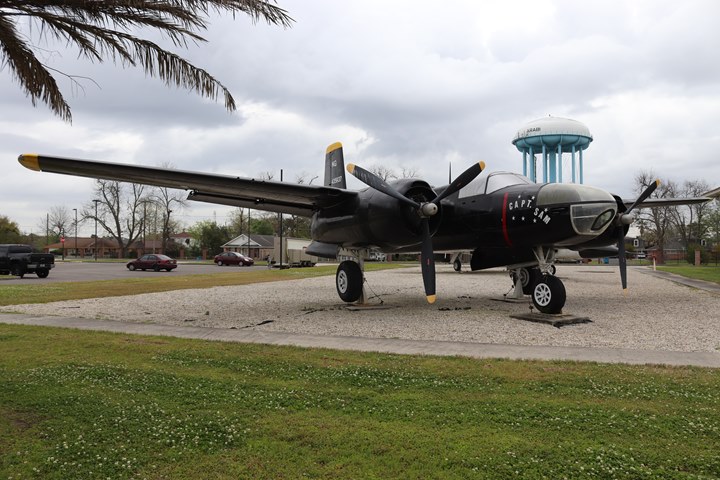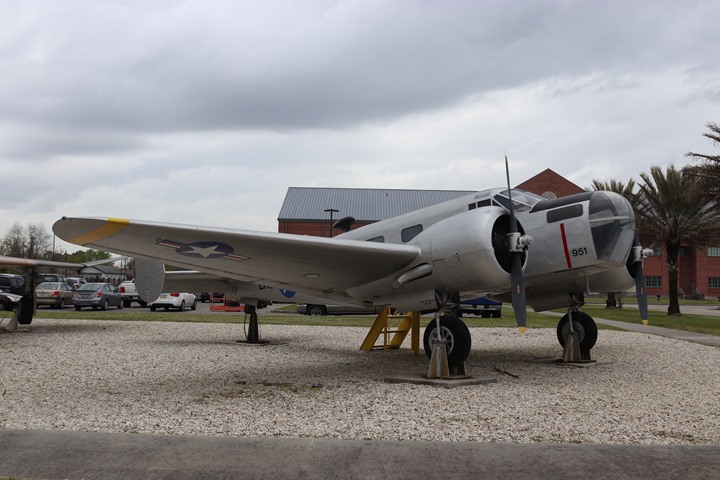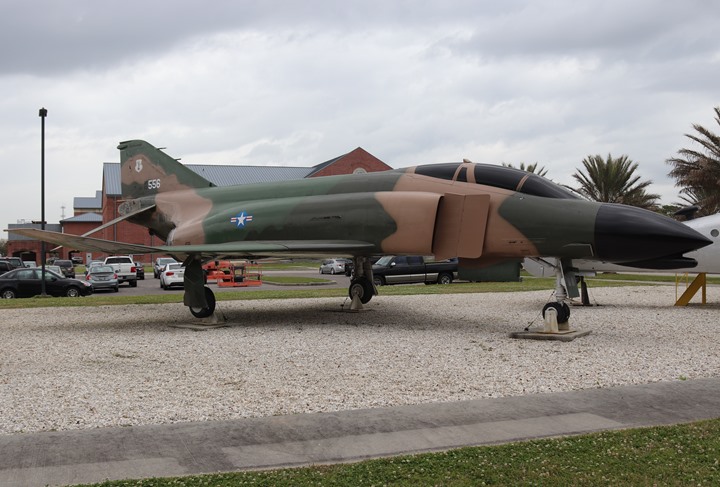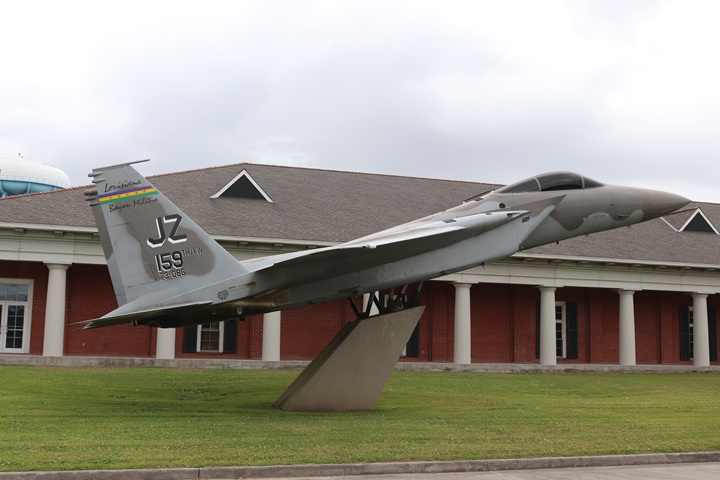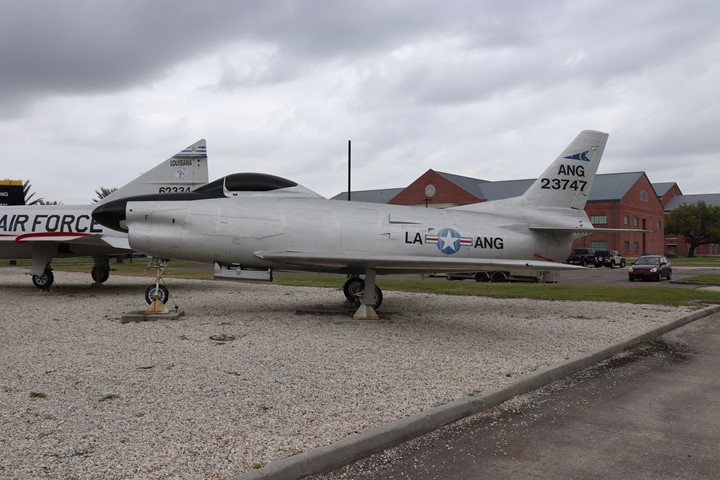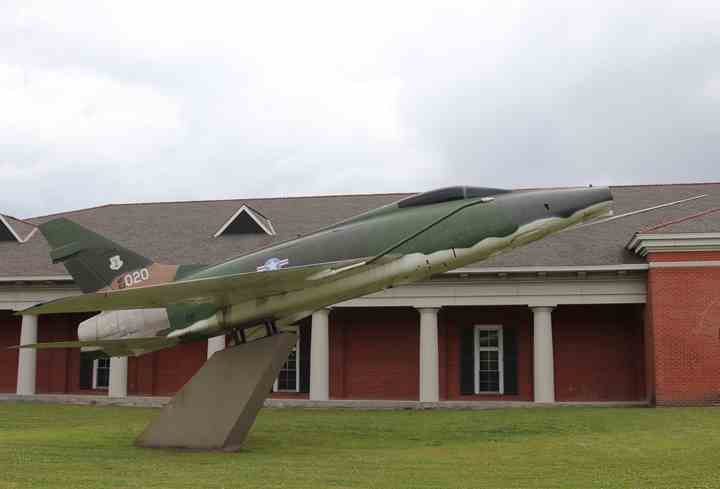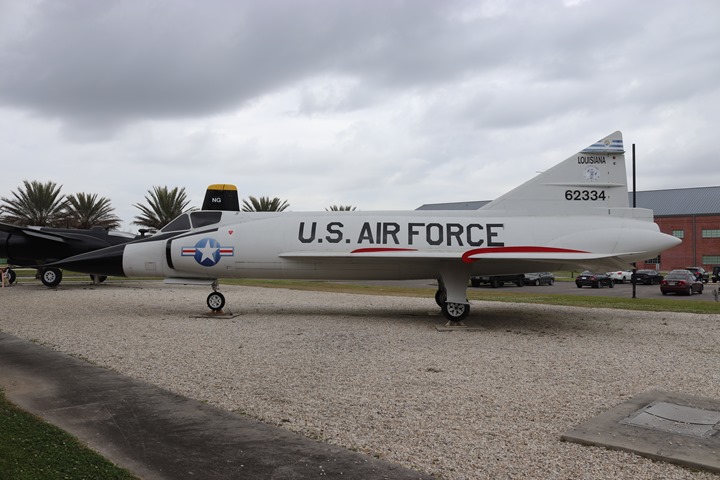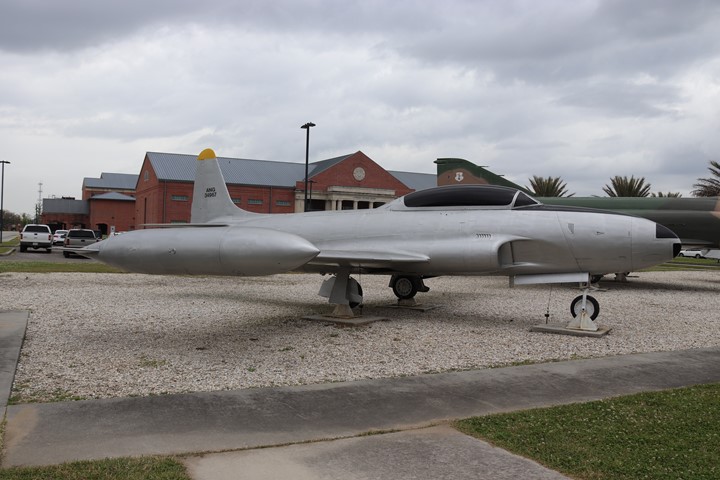 ---
Monroe: VFW Post 1809 UH-1 October 2013 - Due to the 155mm cannon to the south and the building to the north the only unrestricted shot is from head-on.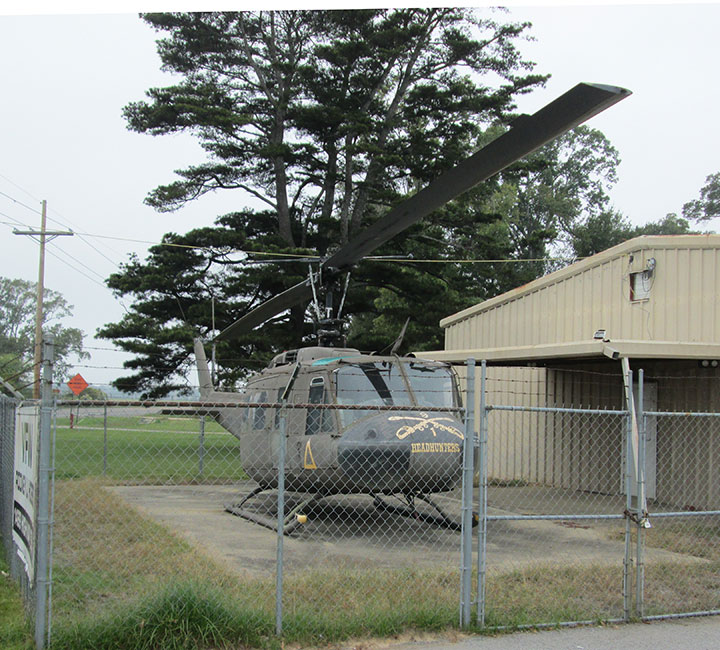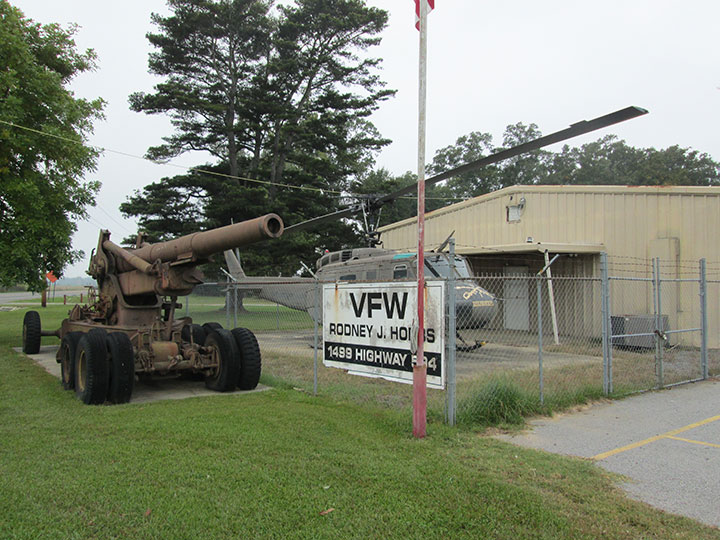 Monroe: Chennault Aviation and Military Museum OH-6 October 2013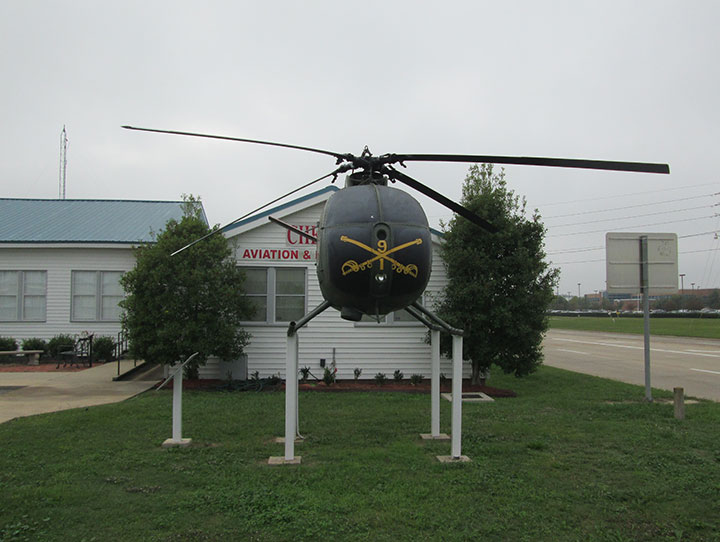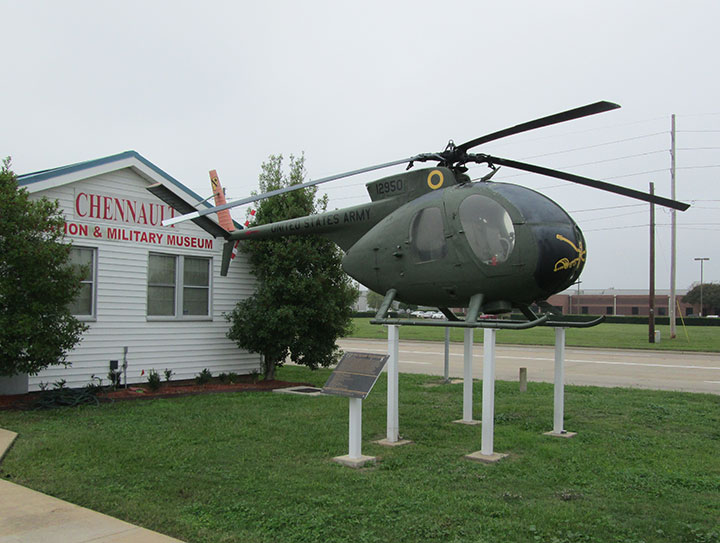 ---
Patterson: Wedell-Williams Aviation Museum F-4 April 2013 This museum is part of the Louisiana State Museum system. Unfortunately it was closed the day I was there.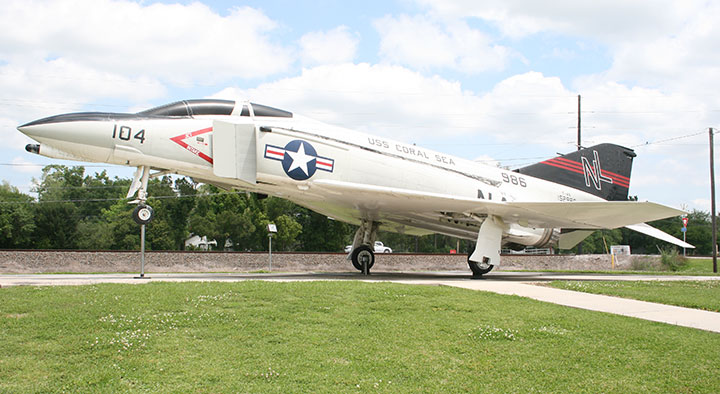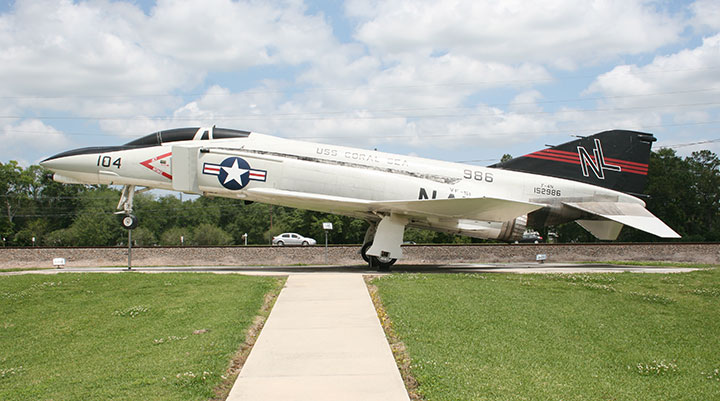 Pineville: Camp Beauregard Louisiana Maneuvers and Military Museum F-100, UH-1 March 2018 This museum is part of the Louisiana National Guard Museum system.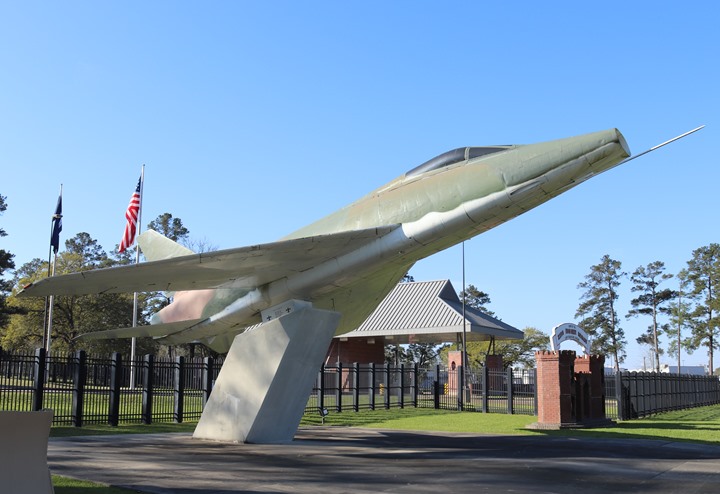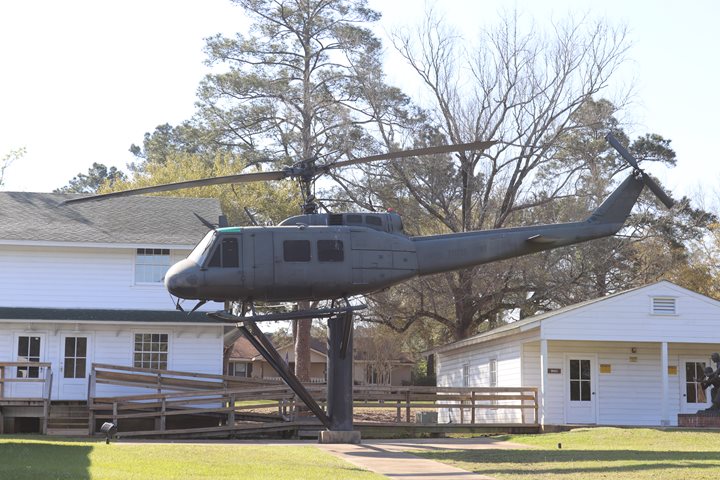 Alabama Arizona Arkansas British Columbia California Colorado Connecticut Europe Delaware Florida Georgia Illinois Indiana Iowa Kansas Kentucky Louisiana Maryland Michigan Mississippi Missouri Nebraska Nevada New Jersey New Mexico New York North Carolina Ohio Oklahoma Ontario Oregon Pennsylvania South Carolina Tennessee Texas Utah Virginia West Virginia Washington Wisconsin Wyoming