2009 Airshows
Branson, MO Barksdale AFB, LA Chino, CA Monticello, IN Indianapolis, IN Middletown, OH Kokomo, IN Geneseo, NY
Oshkosh, WI Van Wert, OH Selfridge ANGB, MI Huey Reunion, Peru, IN Marion, IN Urbana, OH Waukegan, IL
Scott AFB, IL Houston, TX Randolph AFB, TX
Waukegan, IL Air Show 2009
September 19, 2009
This was my first time to Waukegan and it will not be my last. This is a great little one day show that has been in existence since 2001 with a year out in 2008 due to the economy. This year it was back with a three hour flying show that included a good selection of warbirds, many of which were new to me or I had not seen in a long time. According to the Lake County News-Sun the show made a contribution of $18,025.62 to the Navy Leagues Returning Warrior program. This was possible by for the first time charging a small $5 entry fee. Waukegan is just a few miles from the Great Lakes Naval Station (Now Chicago Naval Station) so there is a large navy presence in the area. The 2010 show is tentatively scheduled for September 11. Put it on your calendars.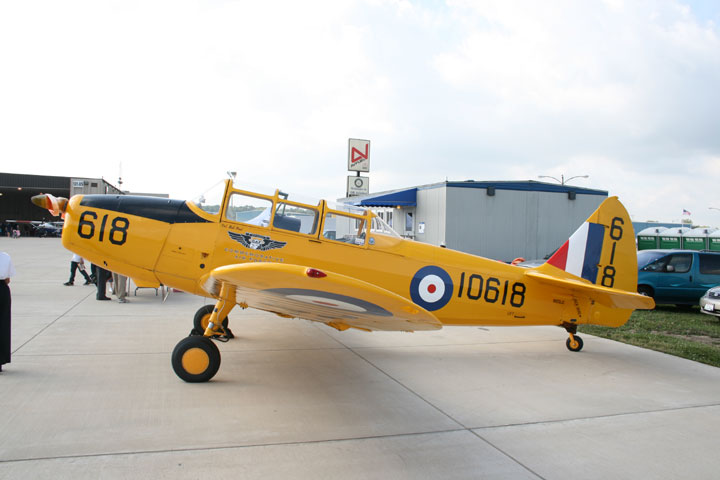 Award winning PT-26 operated by the Wisconsin Wing of the CAF.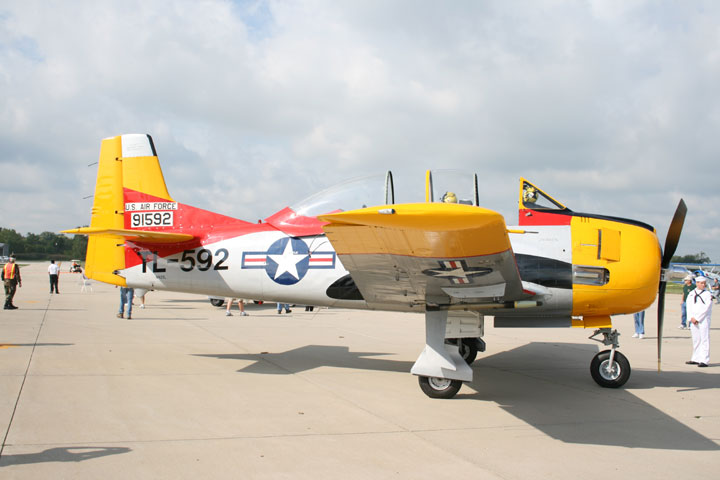 Daken, Inc. is the owner of this fine looking T-28A.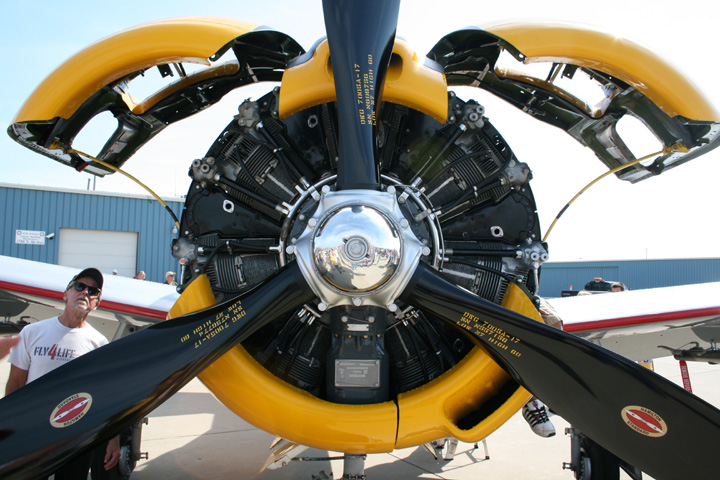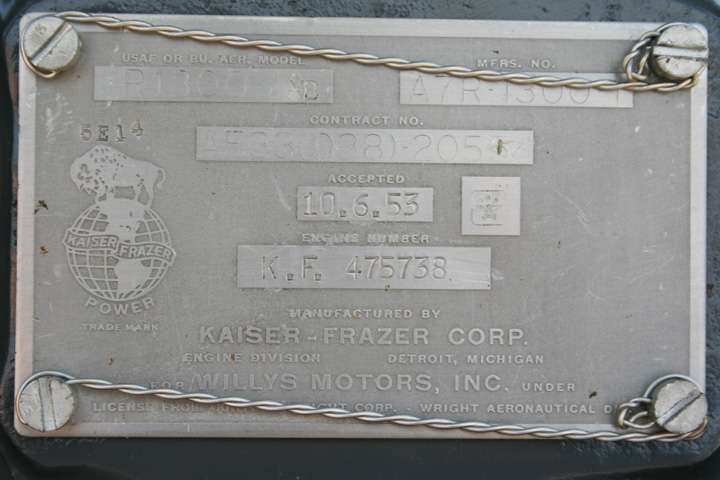 Data Plate on the T-28A engine indicates it was license built.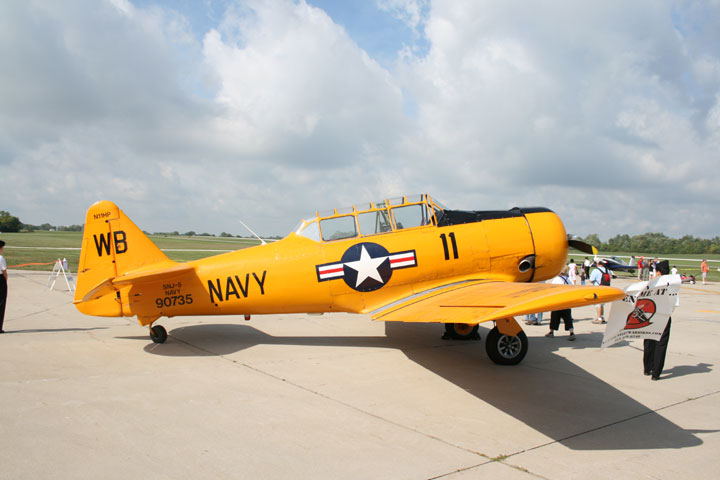 Mustang Aviation Partners is the owner of this SNJ-5.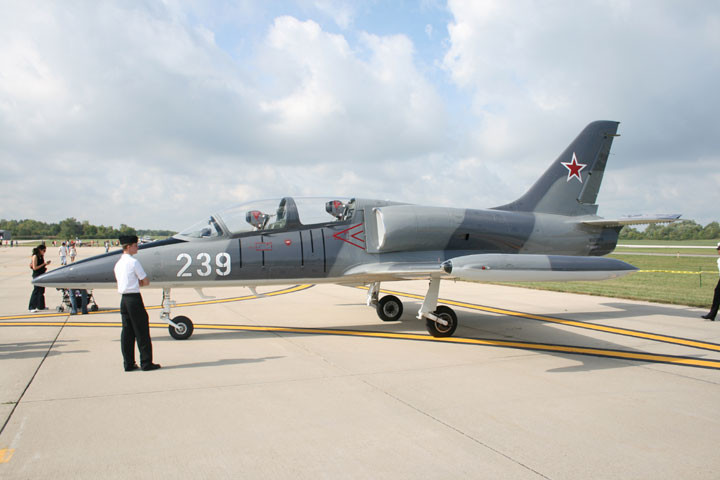 This L-39 is owned by the Warbird Heritage Foundation.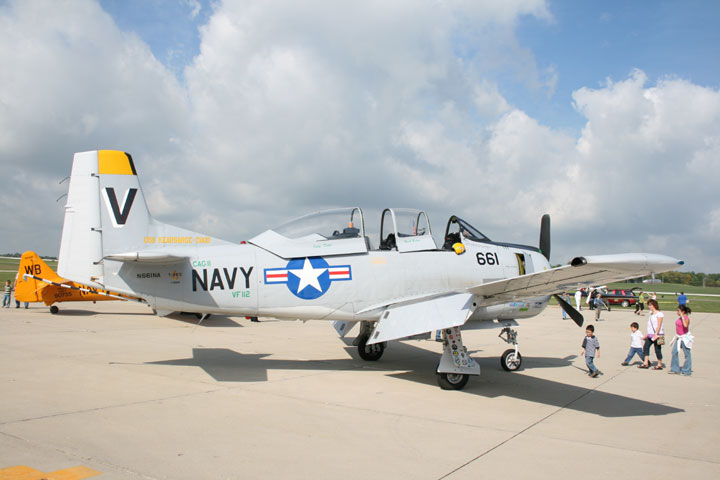 Herb Bend out of West Bend, WI brought in T-28 "Ditto" in which he will perform aerobatics later in the day.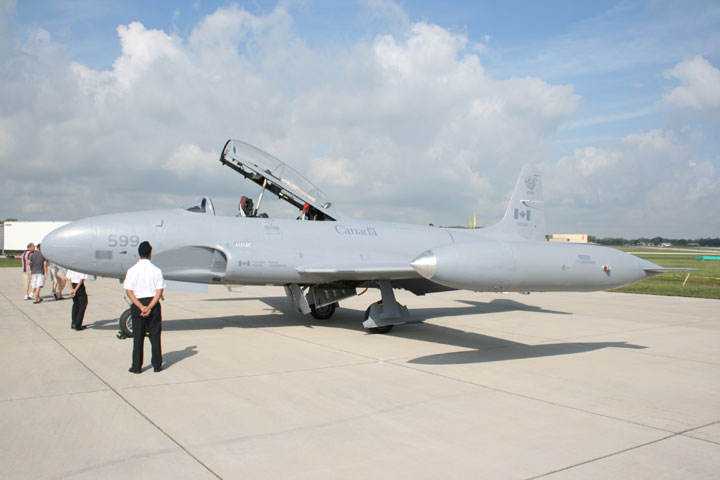 Silver Star Jet LLC from Waukesha, WI brought in this Canadair CT-33.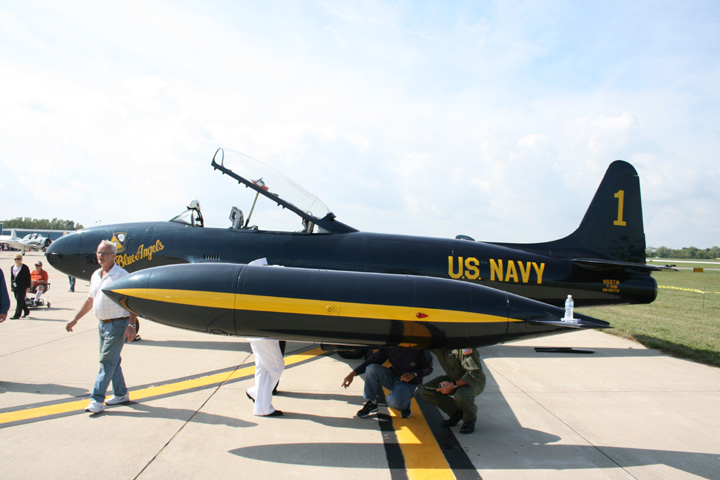 This T-33B is owned by Spring Grove Aviation in Spring Grove, IL.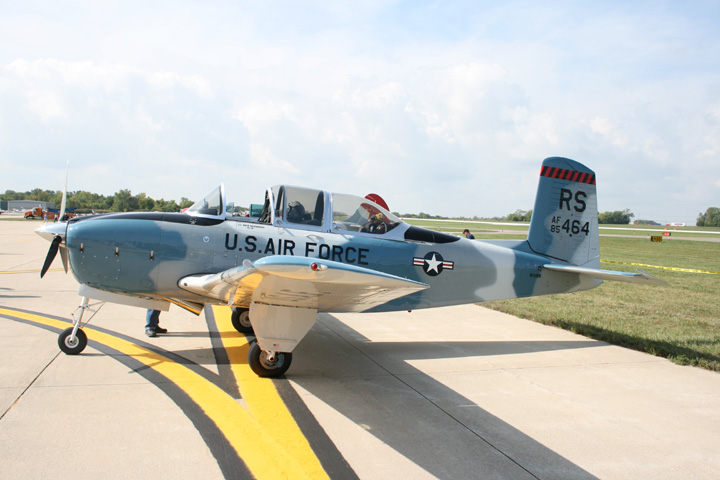 Dave Rothenanger from Indianapolis, IN brought in this T-34.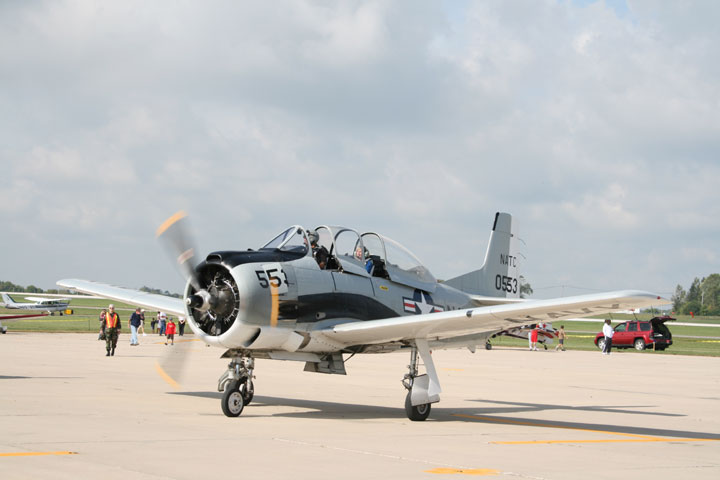 This T-28 is owned by East Iowa Air.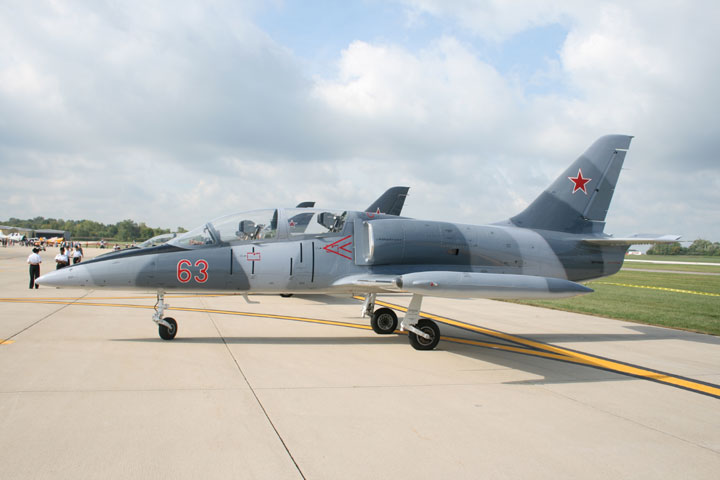 This L-39 is owned by the Warbird Education Foundation of Frisco, TX.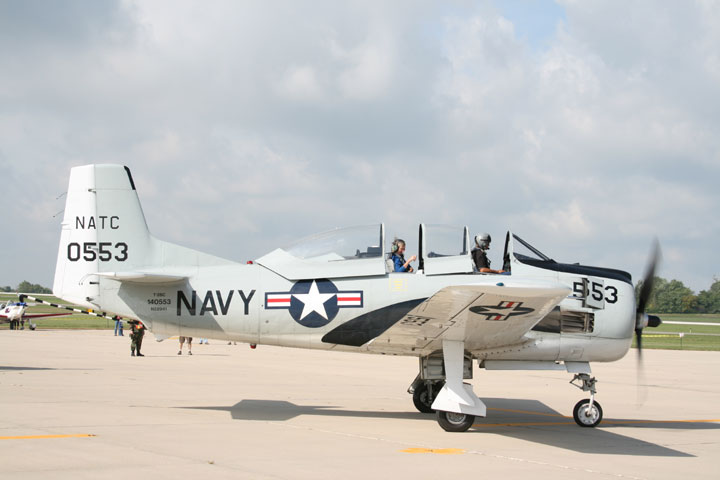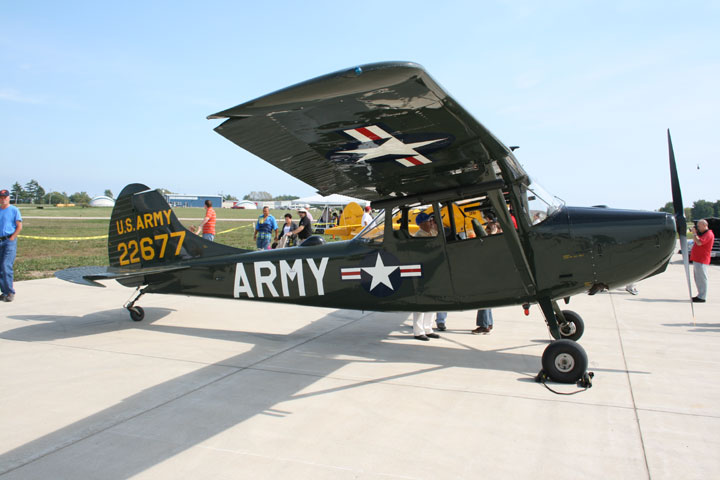 This just restored L-19 Birddog is owned by the Warbird Heritage Foundation, which is located at the Waukegan Airport.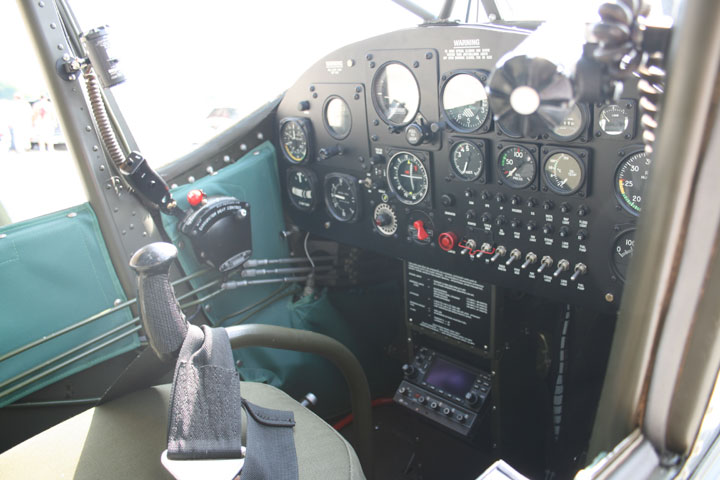 Very Nice!! Better than brand new!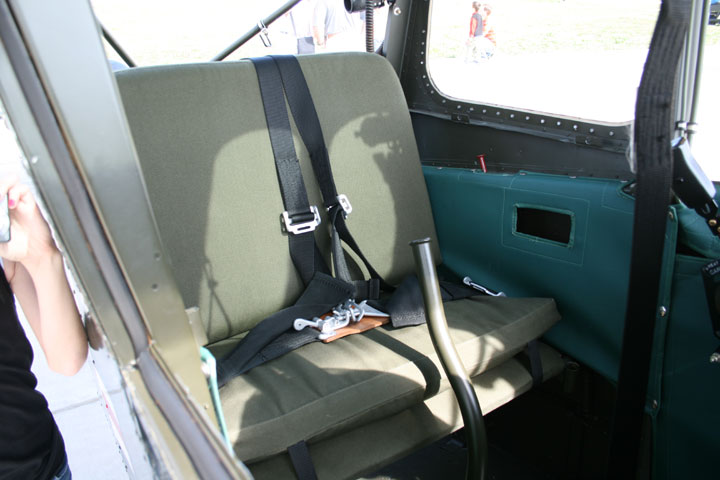 This Aero Vodochidy L-39 is owned by Aero Albatross out of Moline, IL.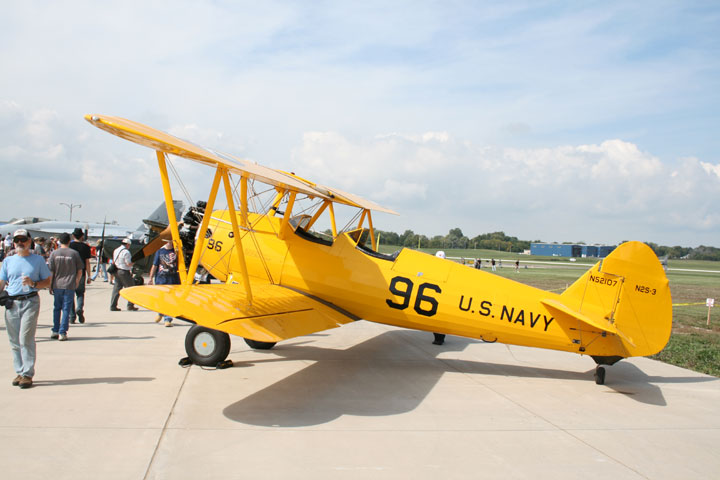 Boeing PT-17 owned by the Warbird Heritage Foundation.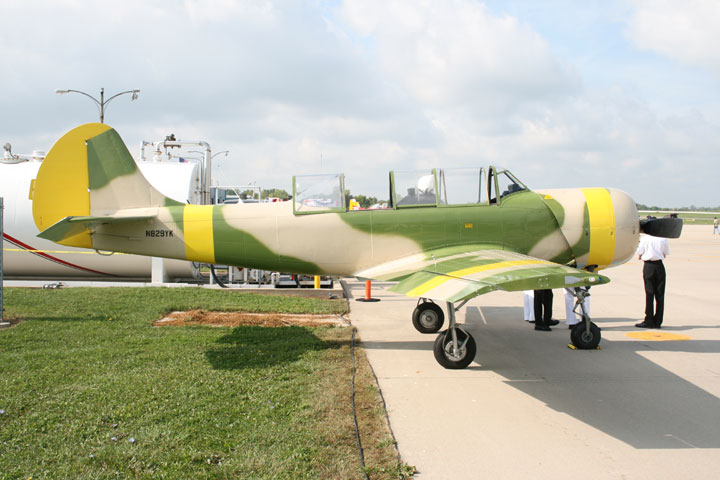 This Yak-52 is owned by Paul Kirik of Moline, IL.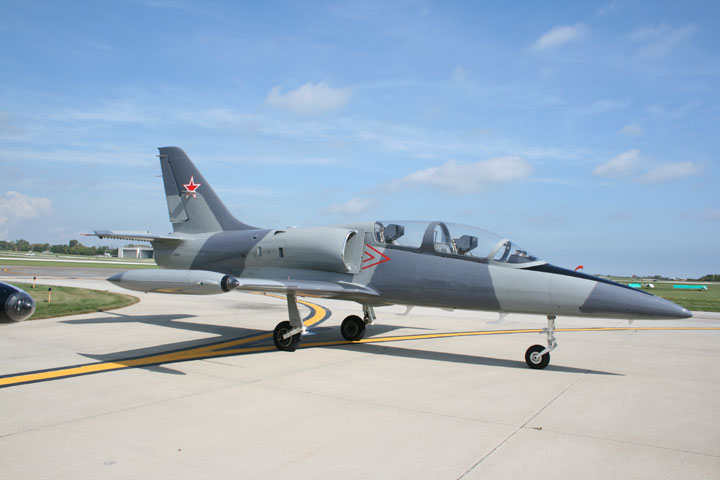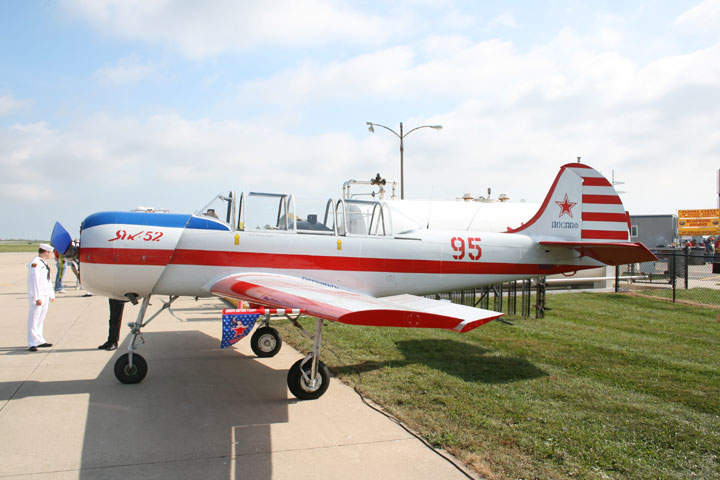 Yak-52 owned by Grant Farrell of Lake Forest, IL.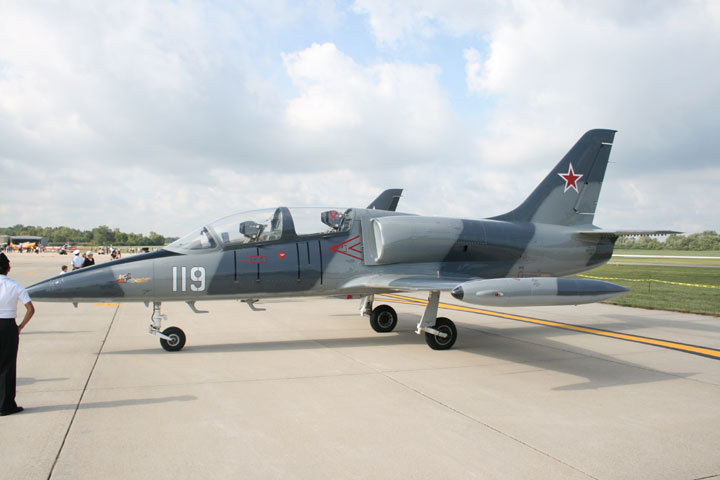 Tim Brutsche brought his L-39 Albatross over form Battle Creek, MI for the show.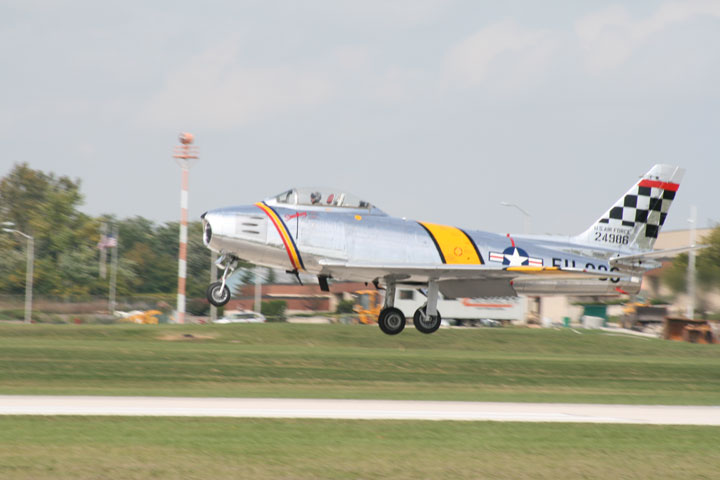 F-86 owned by the Warbird Heritage Foundation on takeoff for one pass around the field.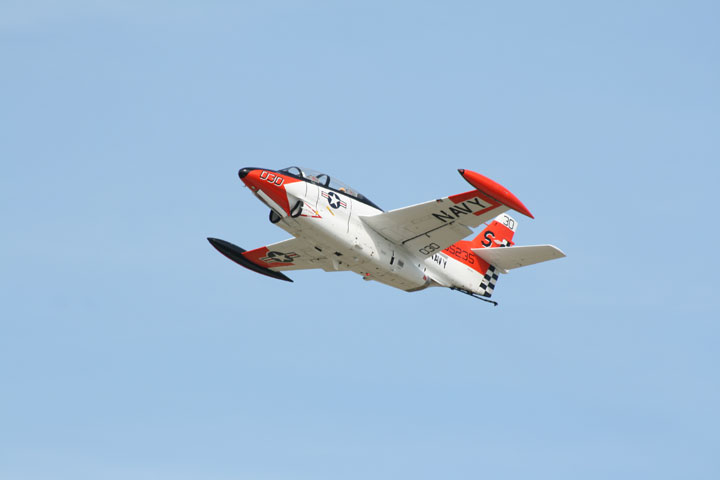 T-2 Buckeye owned by the Warbird Heritage Foundation.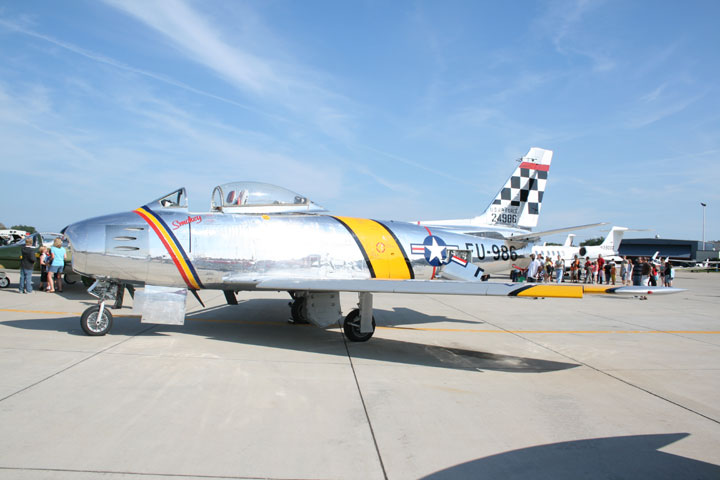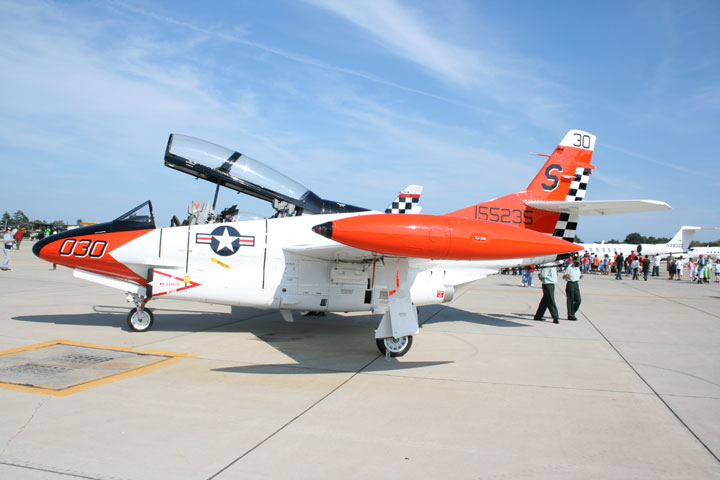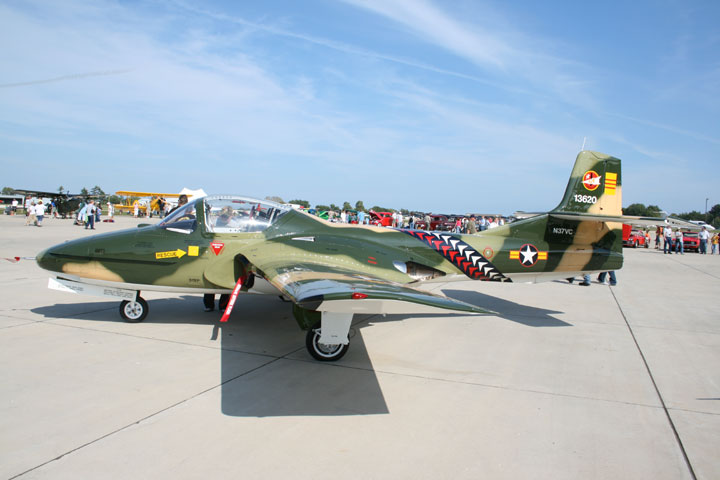 This T-37C is owned by HSI Investments LLC.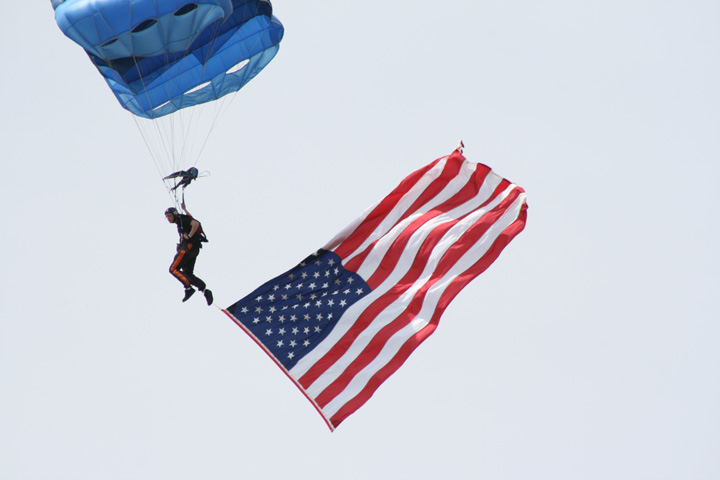 Show Time!!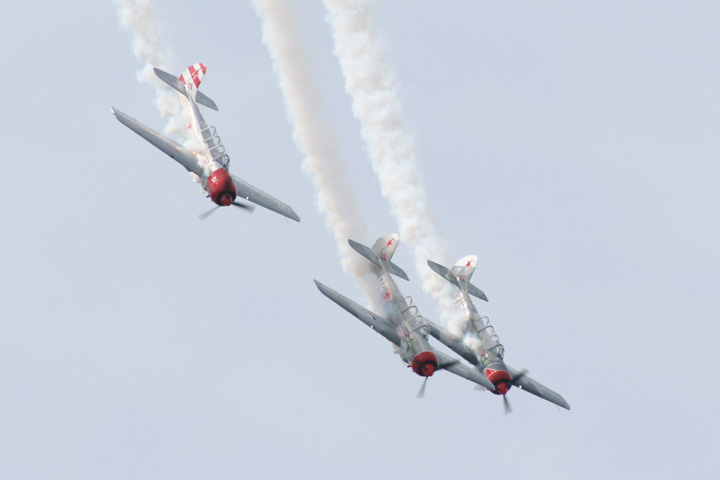 The Aerostar Aerobatic Team in their Yak-52TW's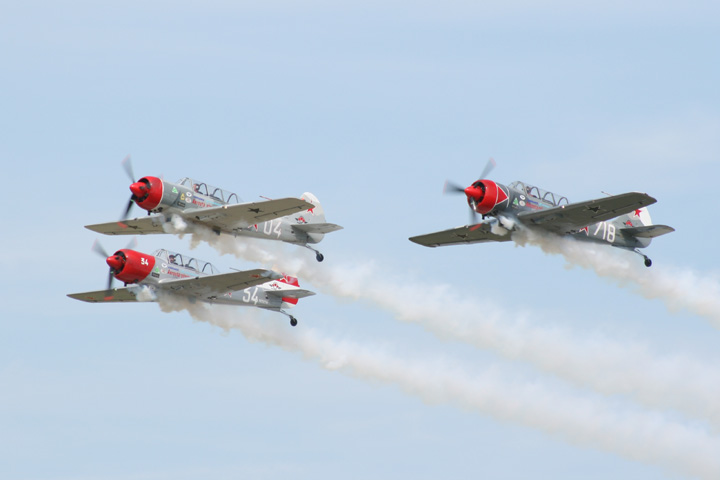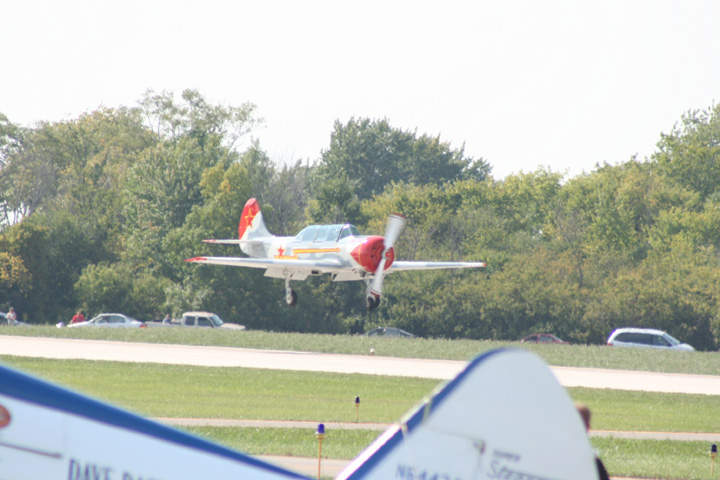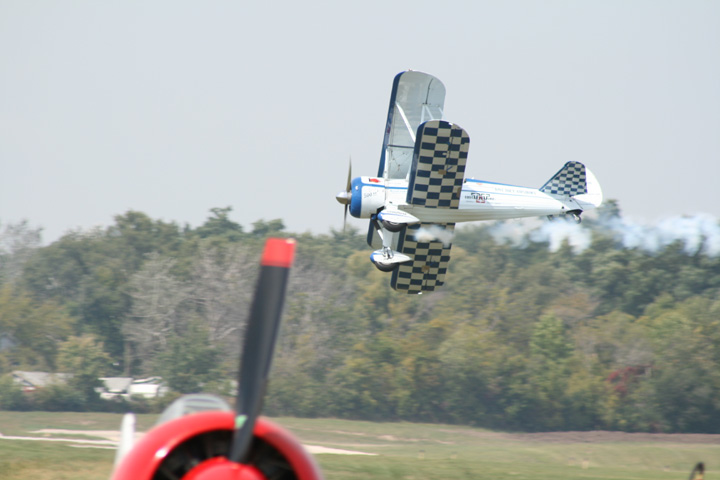 Dave Dacy down low in his Super Stearman.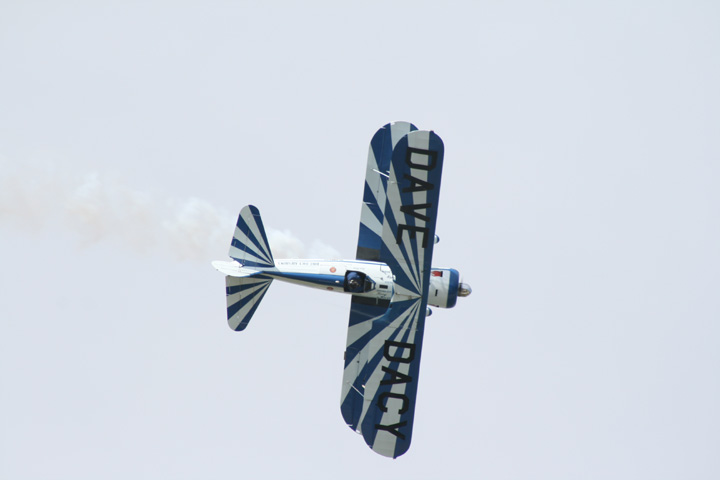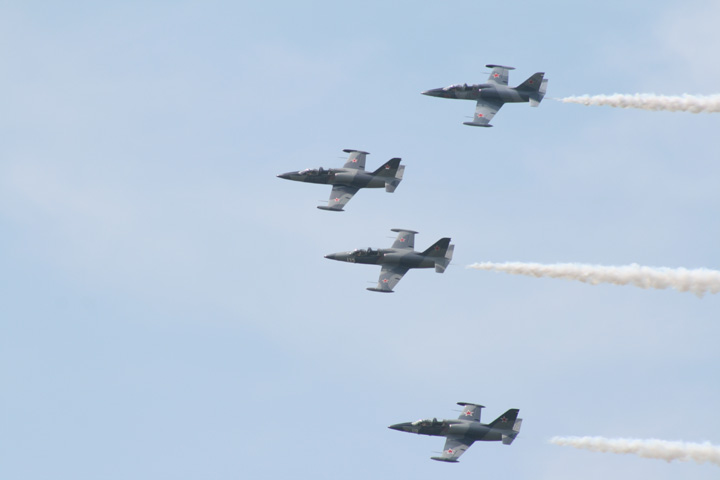 The 'Hoppers".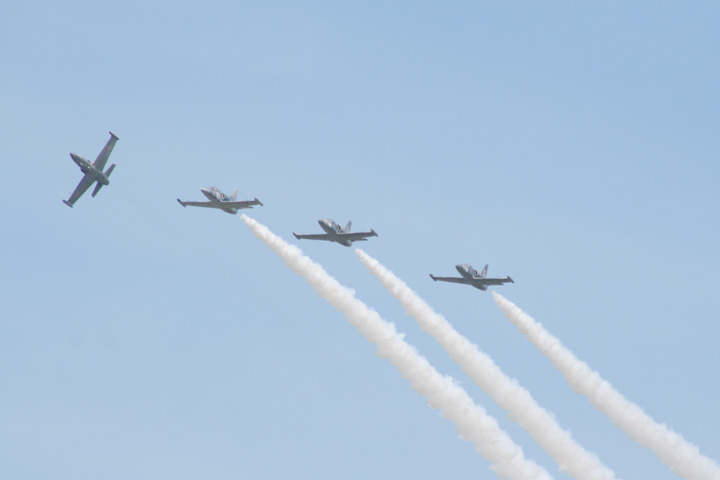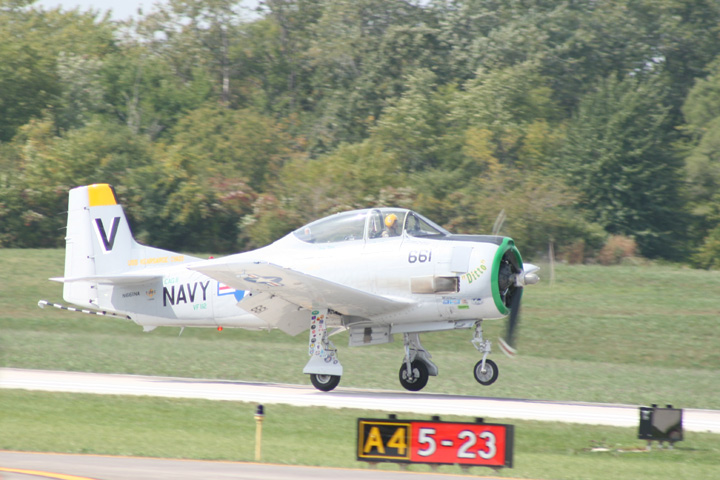 Herb and Ditto rotating.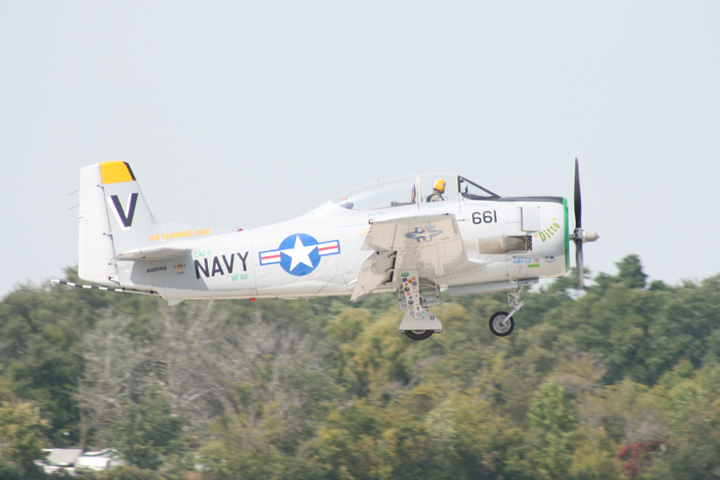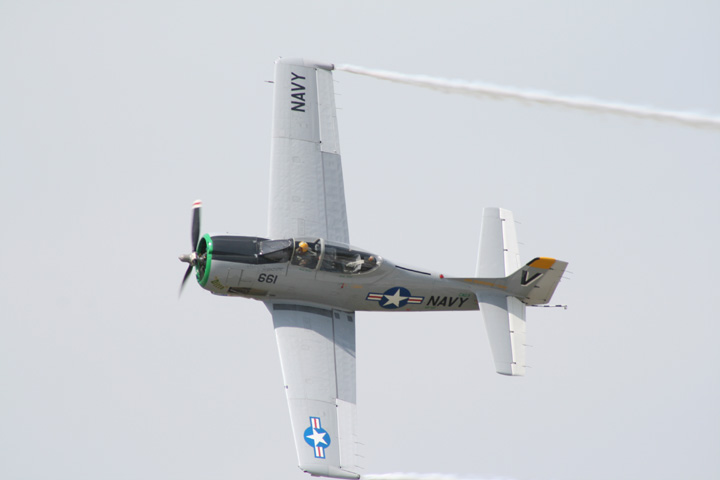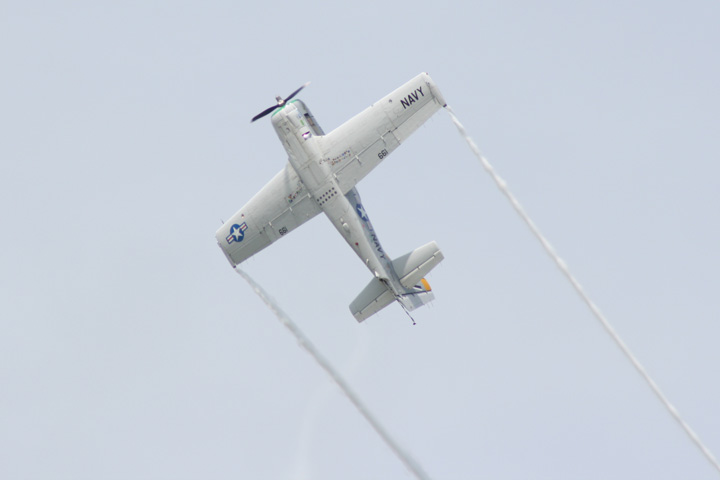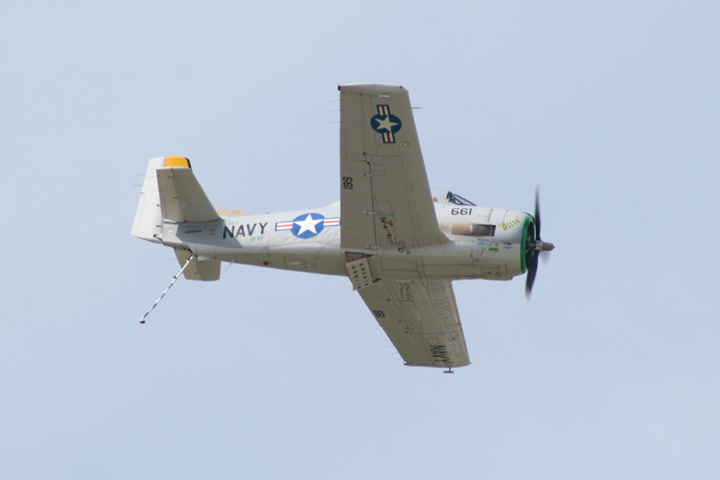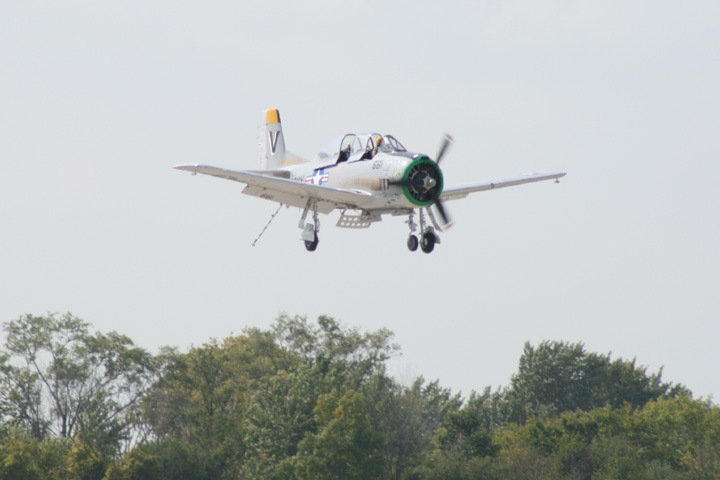 After Herb and Ditto were the warbird fly-bys.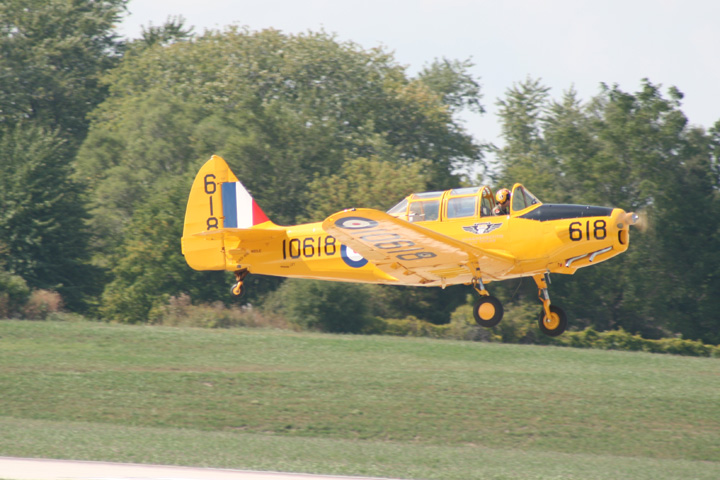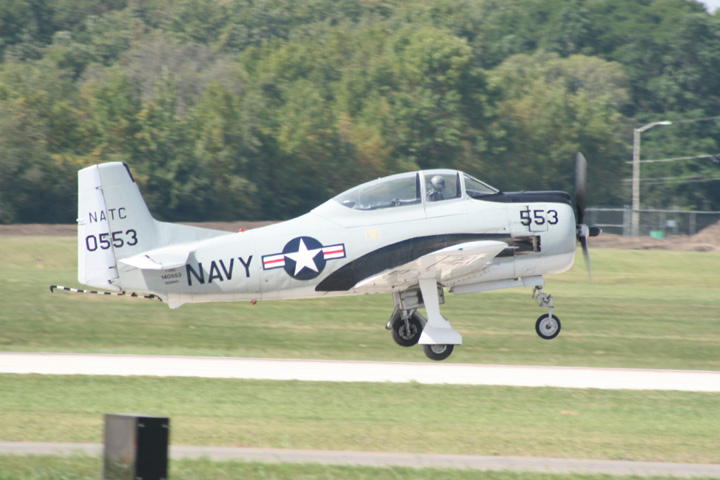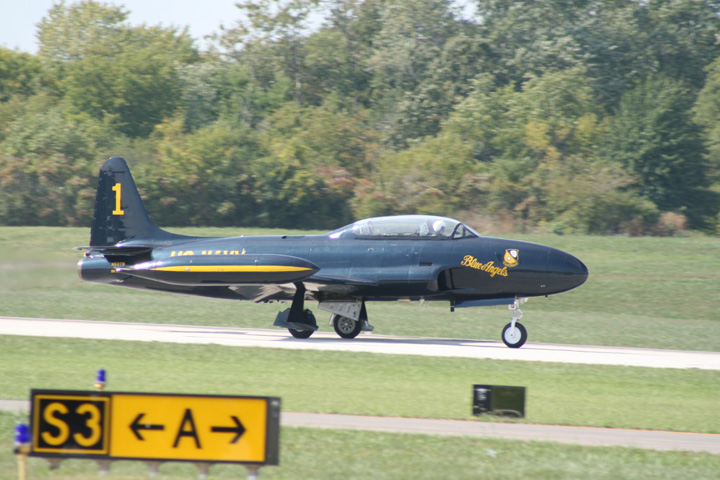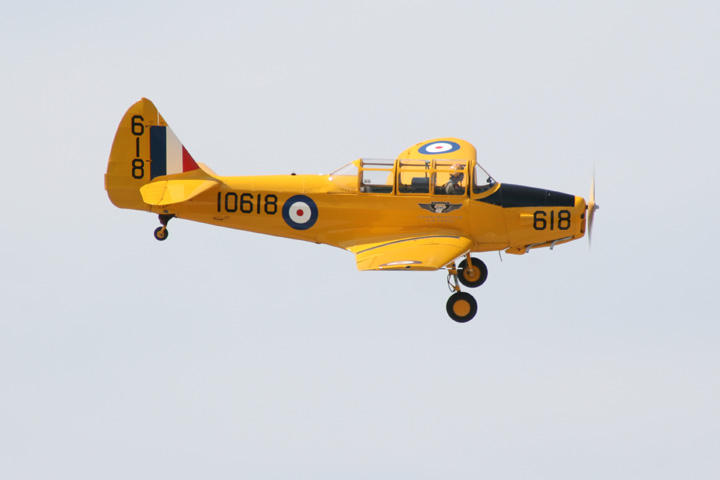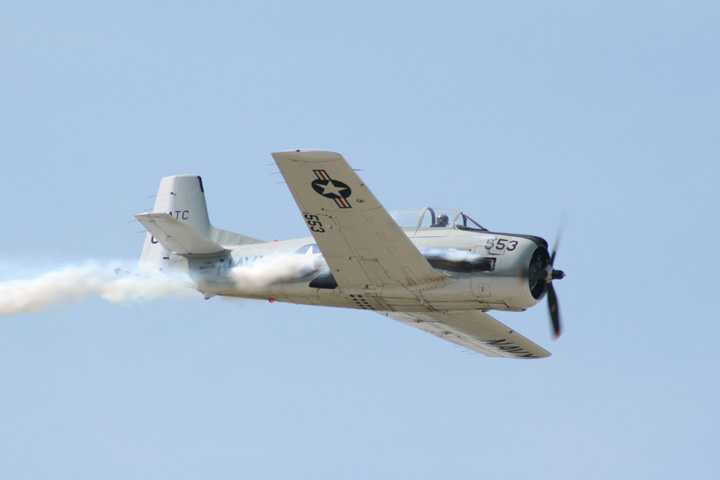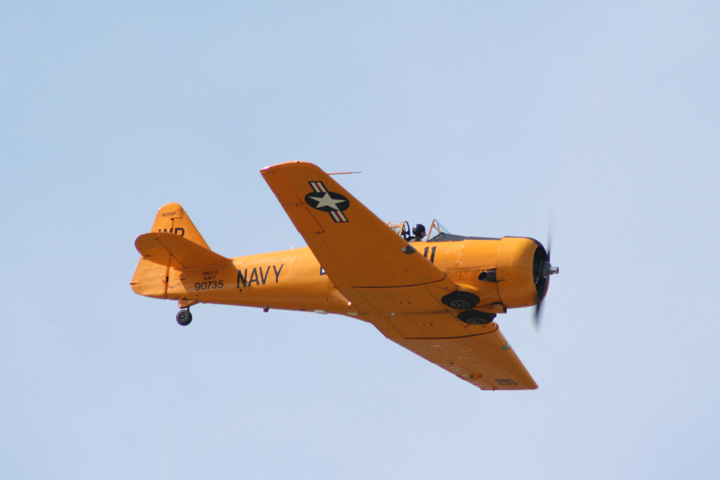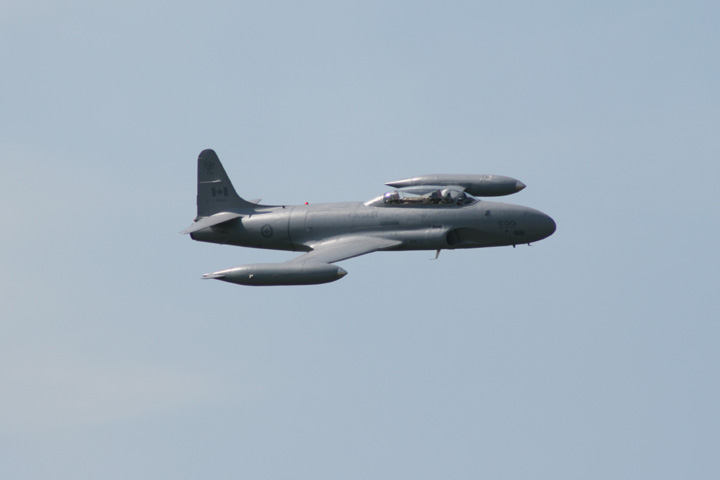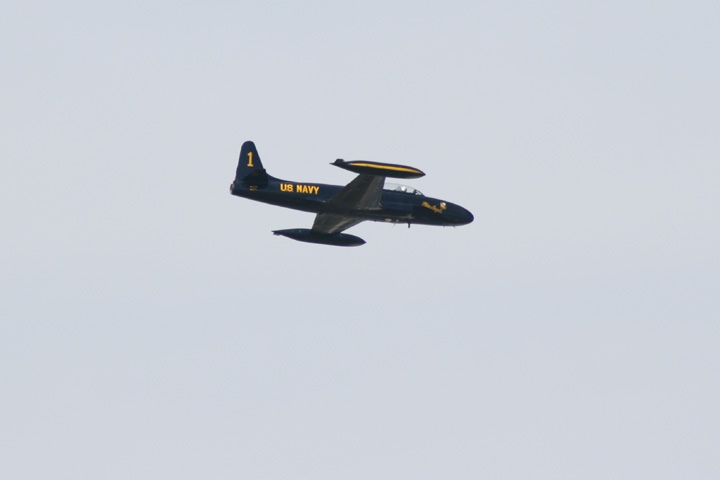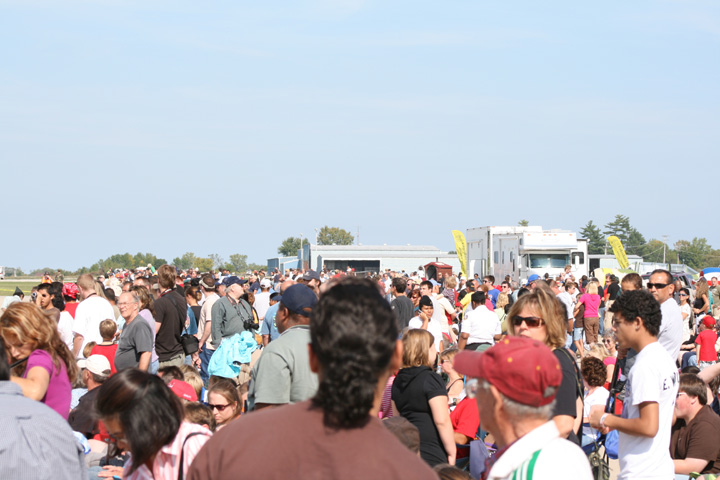 Part of the large and enthusiast crowd at the show.


Branson, MO Barksdale AFB, LA Chino, CA Monticello, IN Indianapolis, IN Middletown, OH Kokomo, IN Geneseo, NY
Oshkosh, WI Van Wert, OH Selfridge ANGB, MI Huey Reunion, Peru, IN Marion, IN Urbana, OH Waukegan, IL
Scott AFB, IL Houston, TX Randolph AFB, TX