2009 Airshows
Branson, MO Barksdale AFB, LA Chino, CA Monticello, IN Indianapolis, IN Middletown, OH Kokomo, IN Geneseo, NY
Oshkosh, WI Van Wert, OH Selfridge ANGB, MI Huey Reunion, Peru, IN Marion, IN Urbana, OH Waukegan, IL
Scott AFB, IL Houston, TX Randolph AFB, TX
Urban, OH Mid-Eastern Regional Fly-In (MERFI) 2009
September 12, 2009
Although this is not an airshow per se it did have a B-17 on hand which was giving rides during the weekend. That along with the other warbirds on display on Saturday made it a good event to attend. Also there were speakers during the day in several different hangars on a wide variety of subjects, including the history of Grimes Lighting and the progress on the B-17 that is under reconstruction at the airport.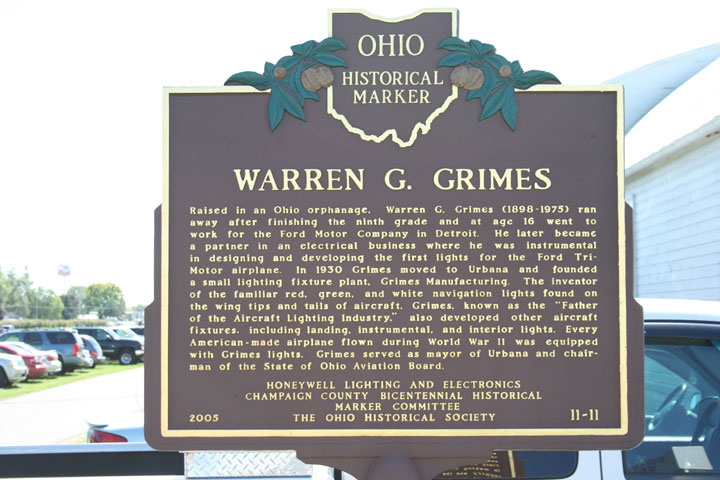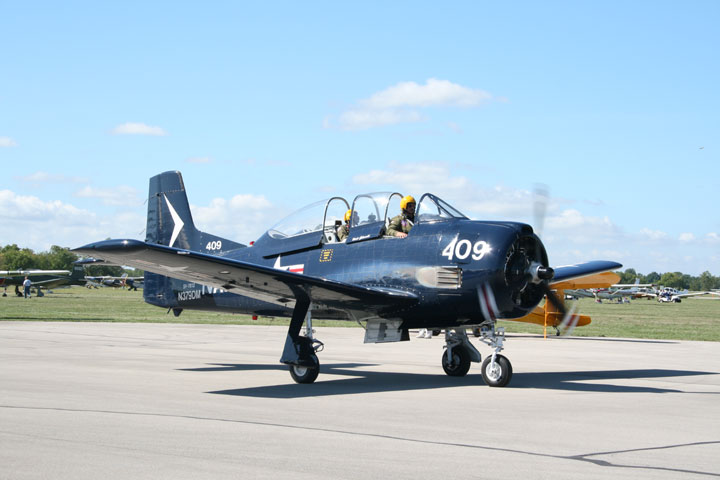 Walt Gdowski from Carmel, IN taxies out in his excellent looking North American T-28.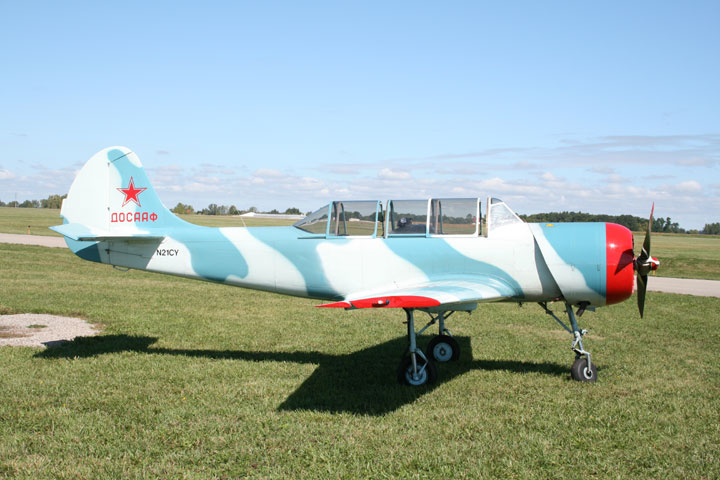 Luke Polczinski from West Jefferson flew in with his Yak-52.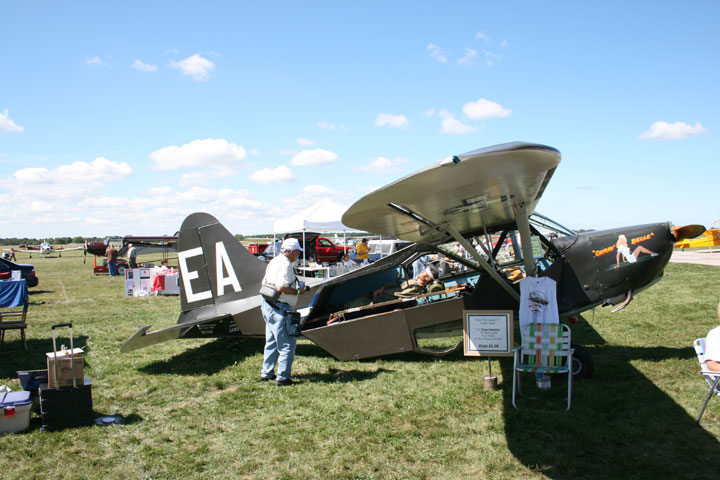 Ohio Valley Wing CAF L-5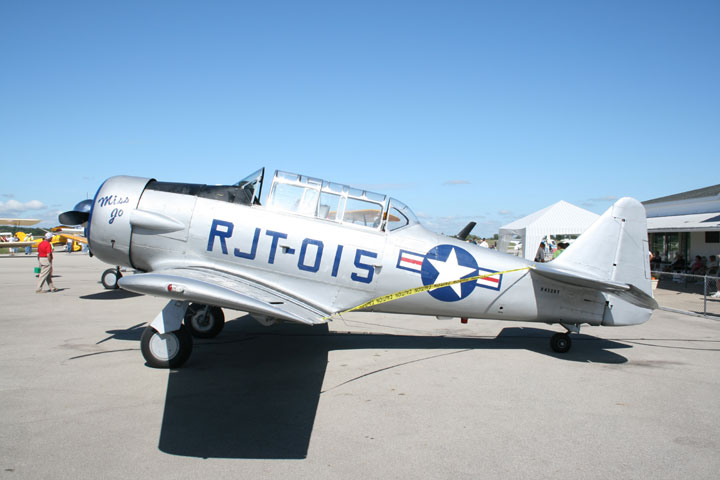 This North American T-6G is owned by LWF Inc.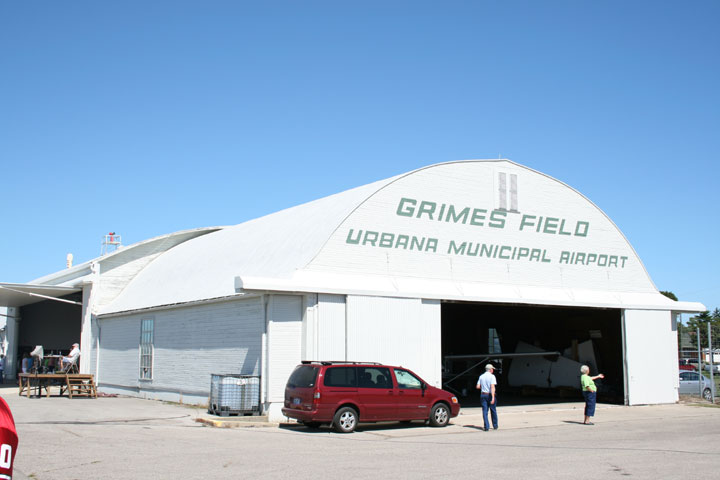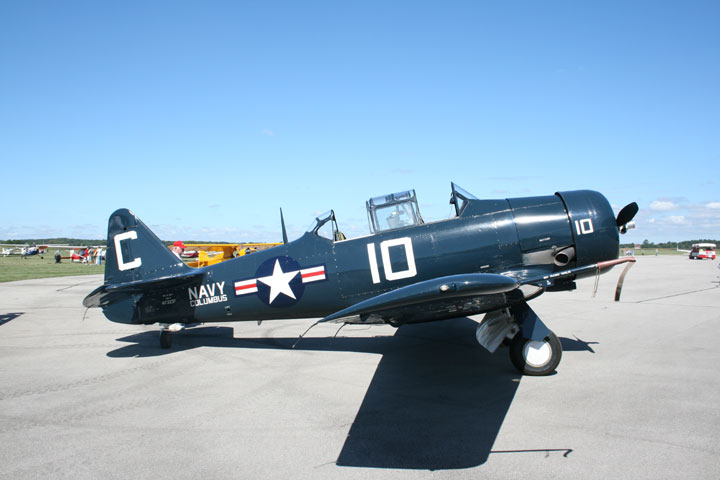 This North American T-6 is painted up as a Columbus, OH Naval Air Station SNJ. It is owned by Michael Smyser of Galena, OH.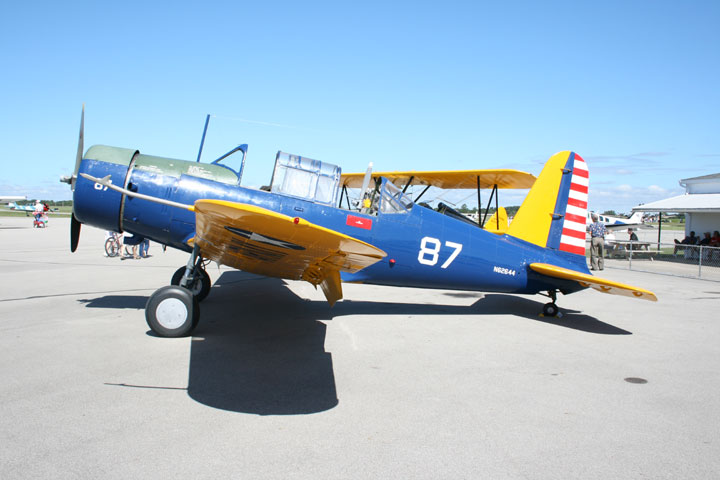 Dane Jorgensen of Doylestown, OH had his Consolidated-Vultee BT-13 on display.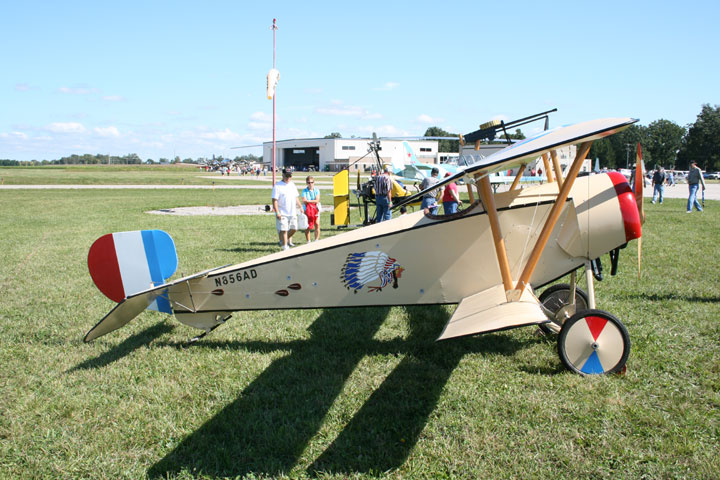 Replica Nieuport C-1 on display. Glen Fike from Beaver Creek, OH brought it to the fly-in.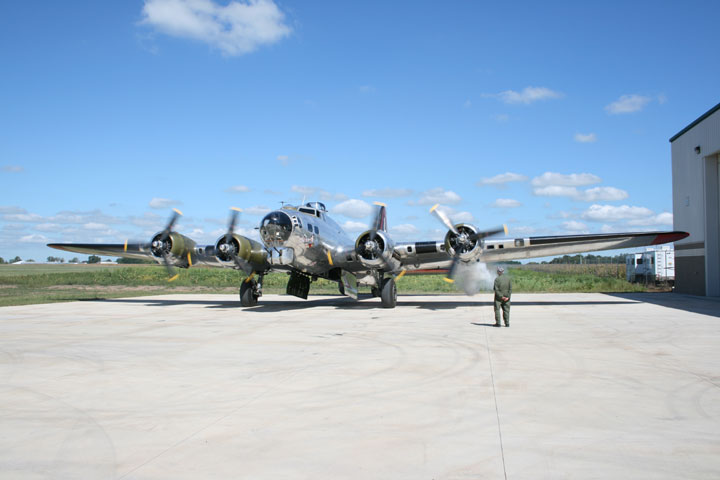 The B-17G Yankee Lady of the Yankee Air Museum just as number one engine catches and starts.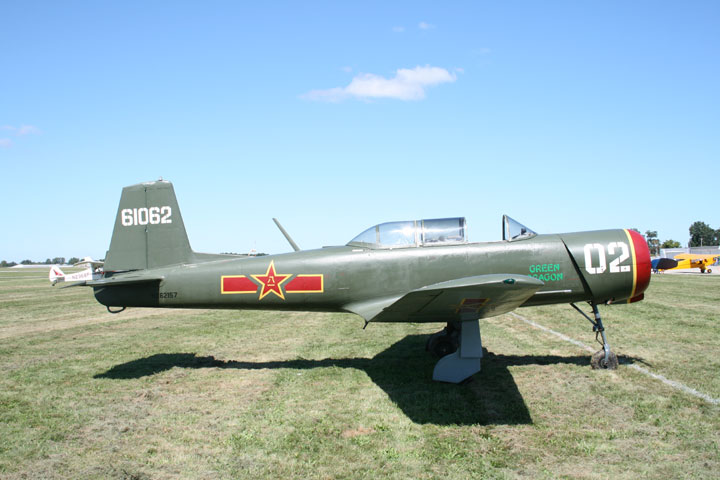 The Green Dragon, a Nanchang CJ-6 flown in by Steve Hanshew from Leesburg, OH.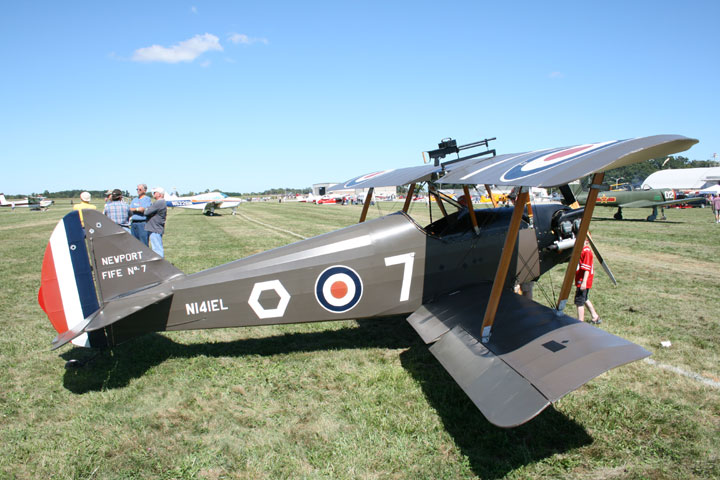 Newport replica owned by Paul Weaver of Wapakoneta, OH.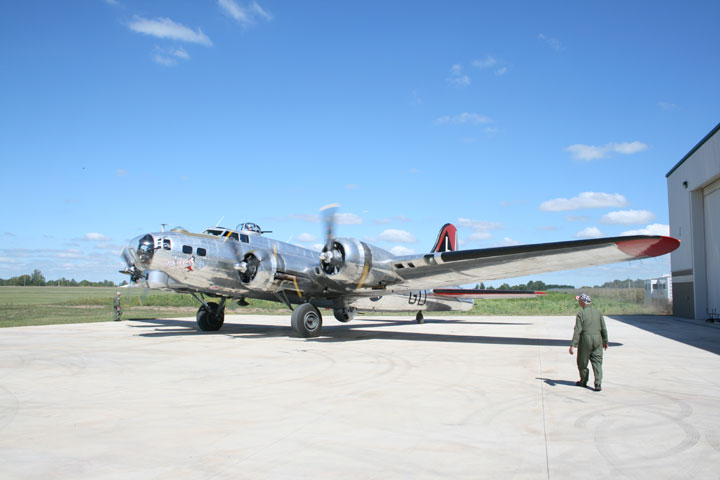 Taxiing out.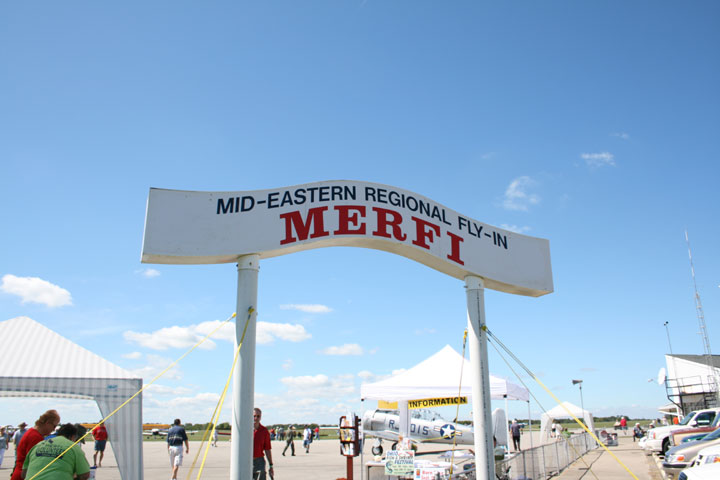 This fly-in is not associated with EAA. It is a totally independent organization and event. Until last year it was held at Mansfield, OH.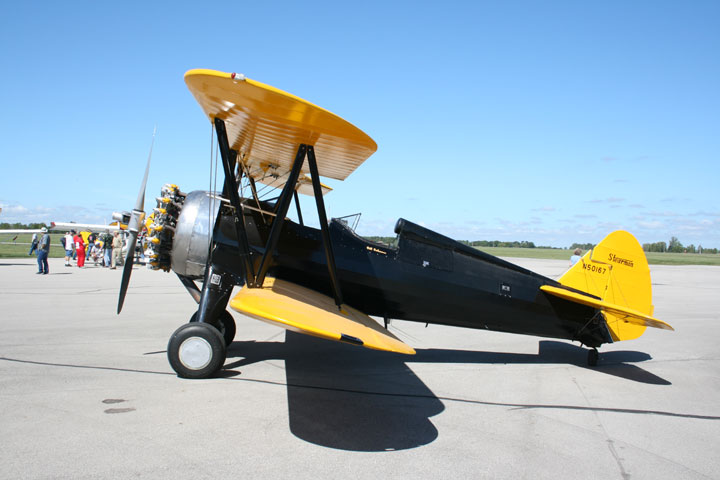 Nice looking Boeing PT-17 owned by William Bohannan of Columbus, OH.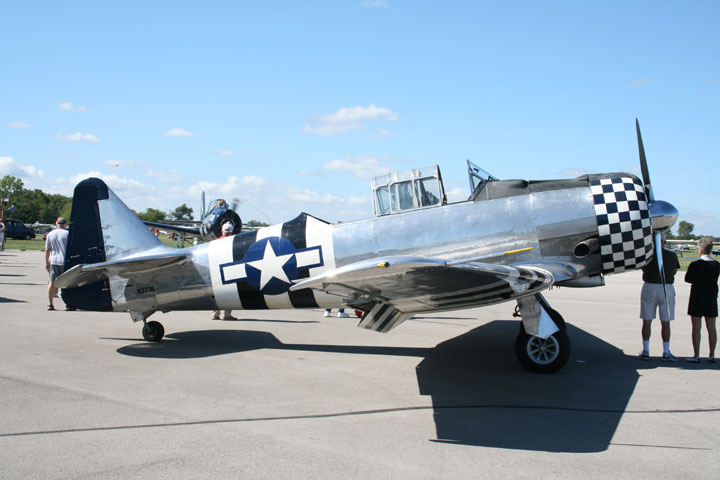 Robert Spencer from Galena, OH owns this excellent North American T-6.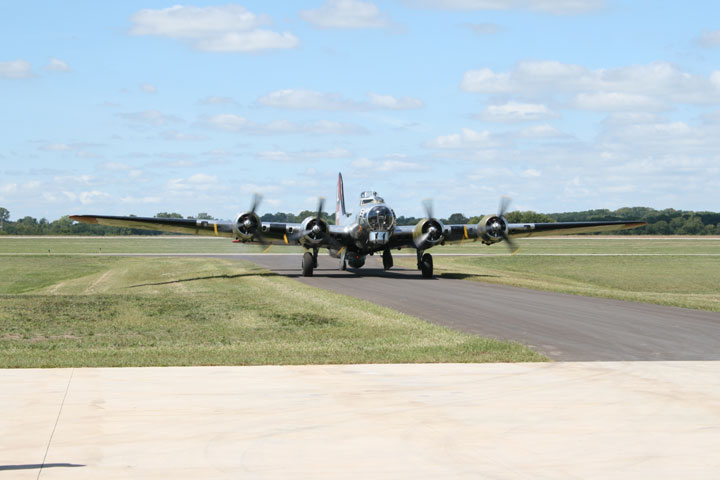 The B-17 coming back in after taking up a flight of enthused passengers.

Branson, MO Barksdale AFB, LA Chino, CA Monticello, IN Indianapolis, IN Middletown, OH Kokomo, IN Geneseo, NY
Oshkosh, WI Van Wert, OH Selfridge ANGB, MI Huey Reunion, Peru, IN Marion, IN Urbana, OH Waukegan, IL
Scott AFB, IL Houston, TX Randolph AFB, TX