2009 Airshows
Branson, MO Barksdale AFB, LA Chino, CA Monticello, IN Indianapolis, IN Middletown, OH Kokomo, IN Geneseo, NY
Oshkosh, WI Van Wert, OH Selfridge ANGB, MI Huey Reunion, Peru, IN Marion, IN Urbana, OH Waukegan, IL
Scott AFB, IL Houston, TX Randolph AFB, TX
Selfridge Air National Guard Base Air Show 2009
August 22-23, 2009 (Photos taken 8-22-2009)
Selfridge Air National Guard Base is just North East of Detroit along the shores of Lake St. Clair and has been hosting a bi-annual airshow for as long as I can remember. This is the third time in the past five years I have been able to get to this great show. It always makes sure there is a good representation of warbirds, both static and in the air.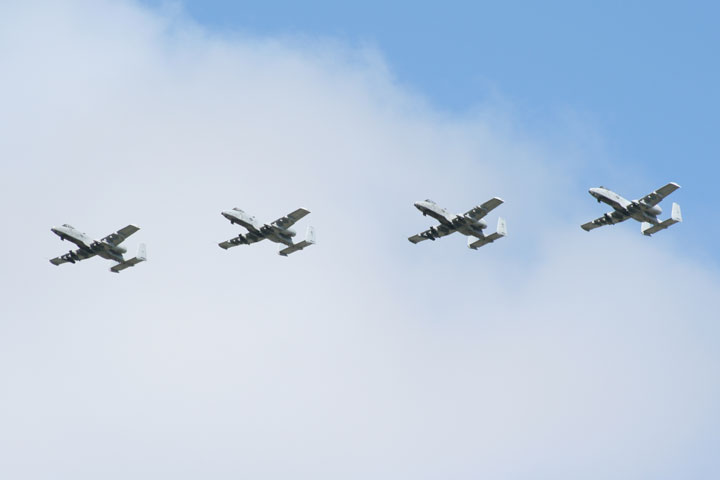 The 127th Wing's first public display of its A-10s.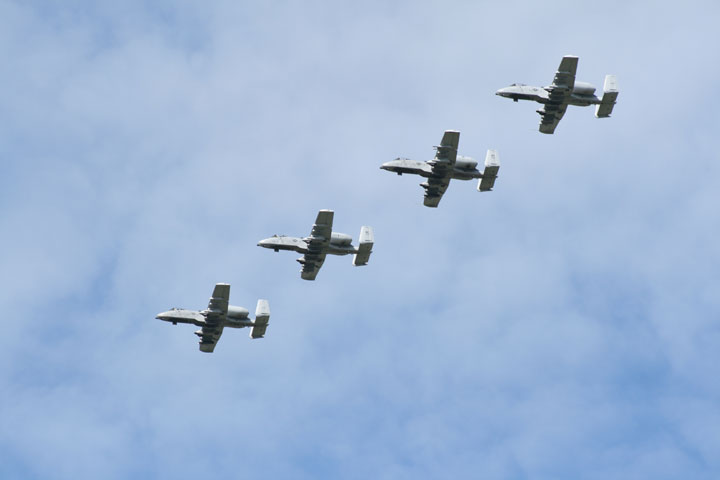 The Wing traded it's F-16s for the Warthog.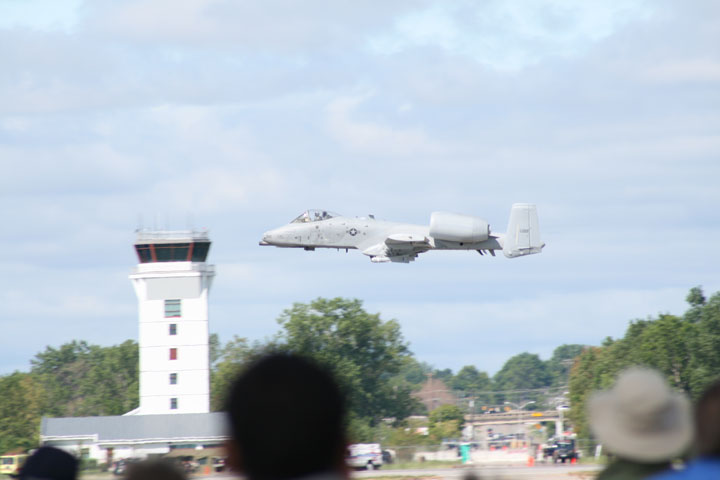 Note that there are no tail markings on this aircraft yet.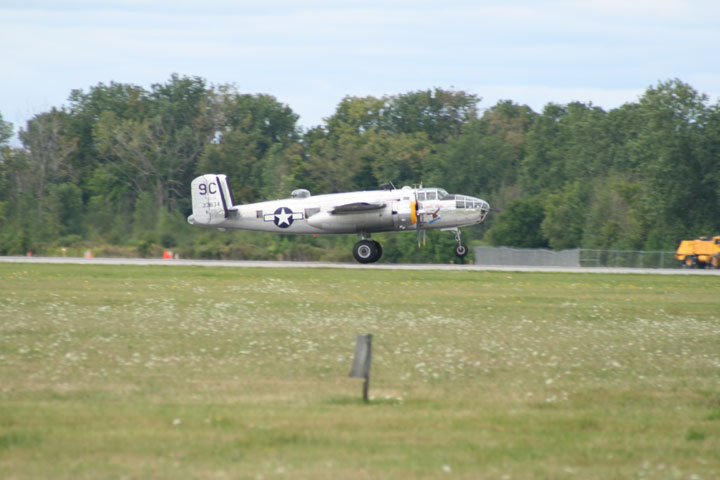 Yankee Air Museum B-25D Yankee Warrior on the takeoff roll.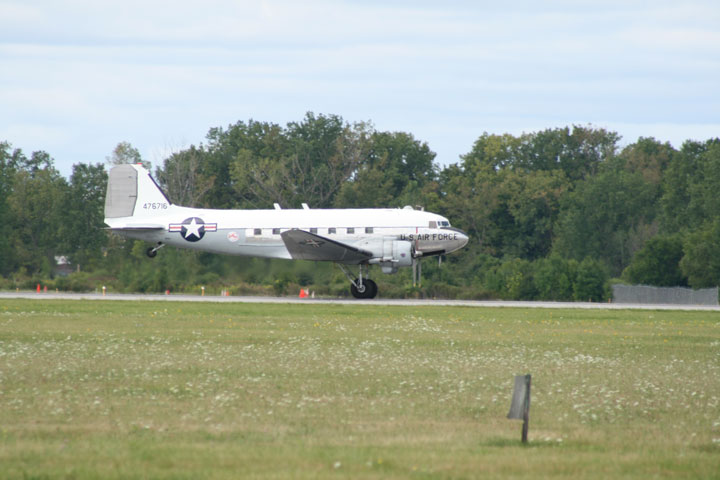 The YAF's C-47 was right behind it.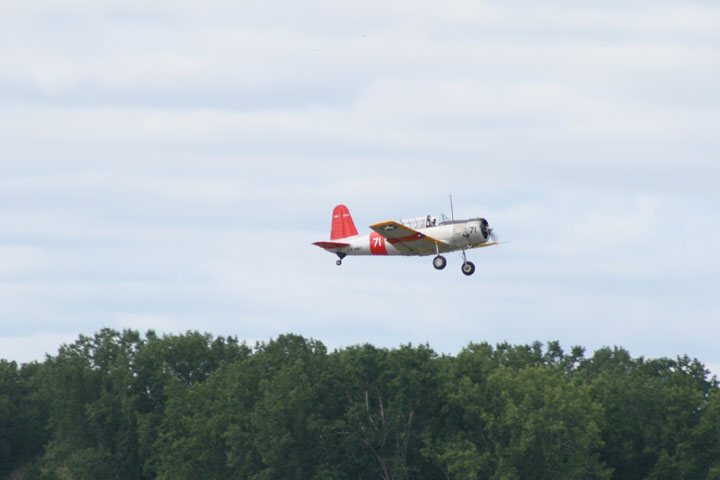 SNV was the third in the warbird fly-bys.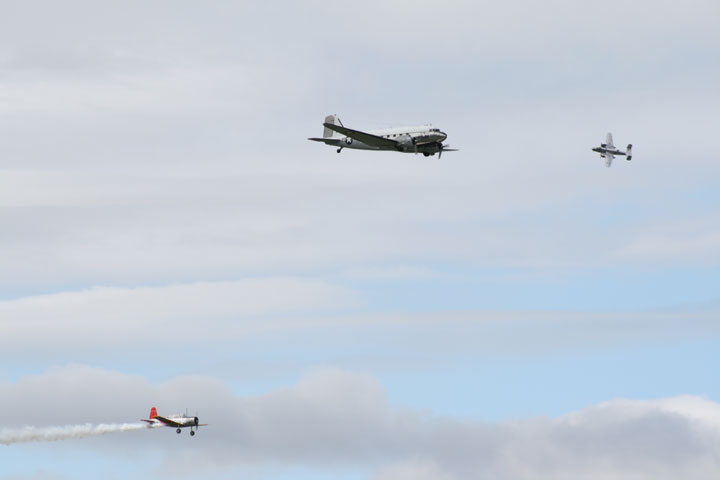 All three photographed together.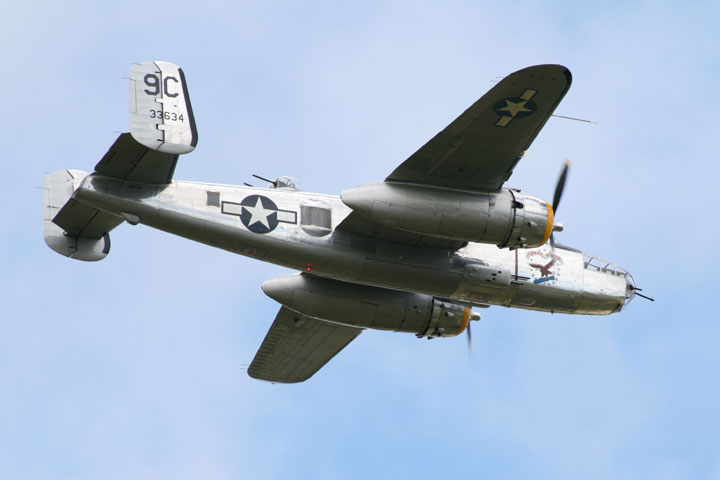 The B-25 got nice and close.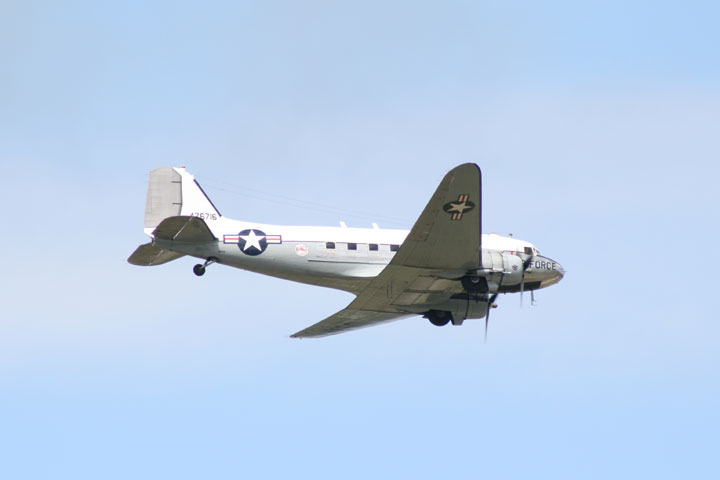 The C-47 making one it's passes.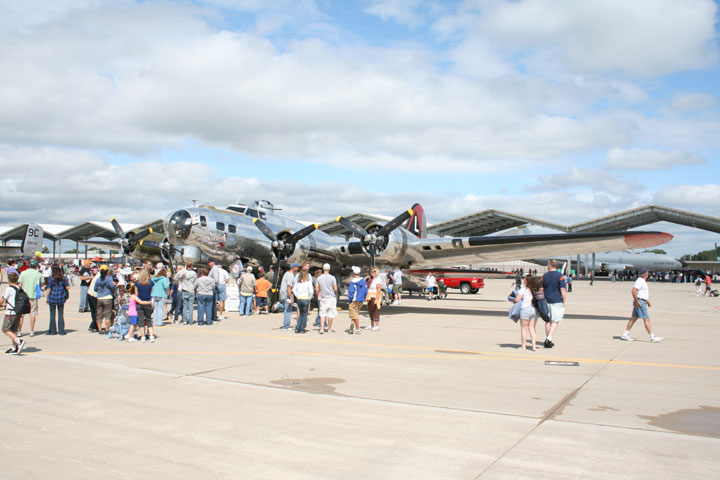 The B-17 Yankee Lady of the Yankee Air Museum had plenty of persons waiting in line for a tour.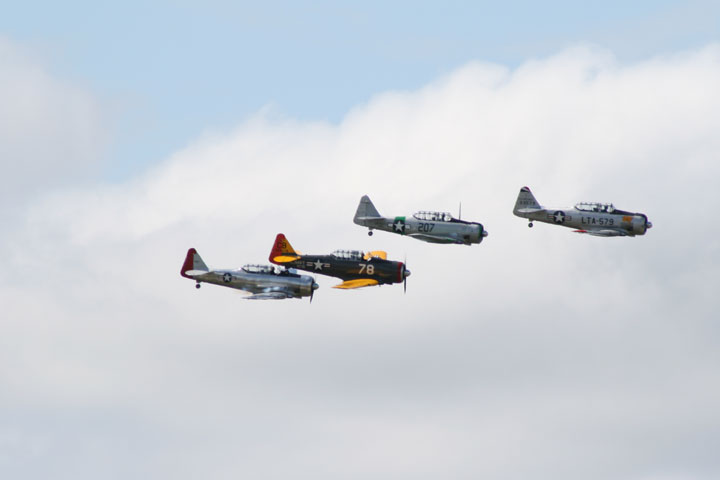 The Screaming Rebels formation team.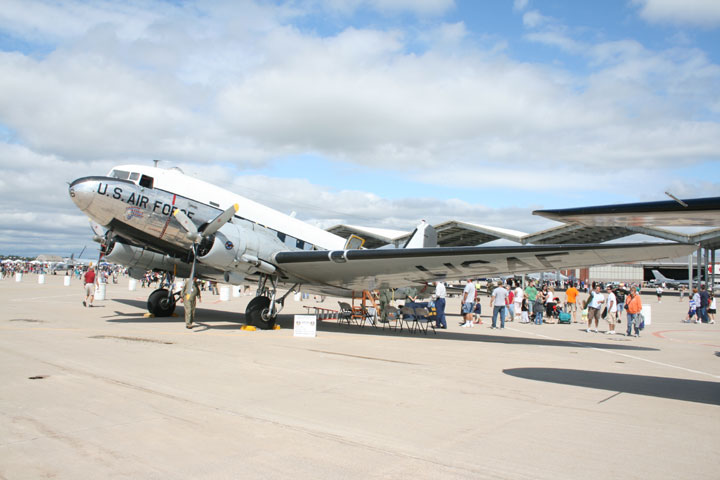 The C-47 getting setup for tours after the flying portion was completed.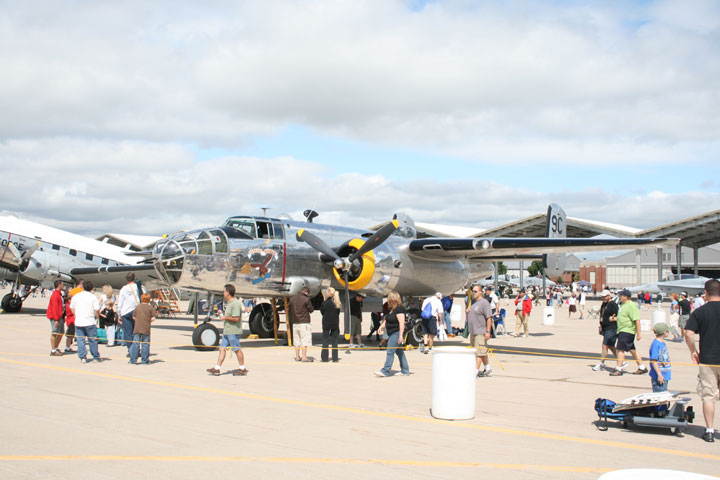 The Yankee Air Force B-25 had a good crowd around it.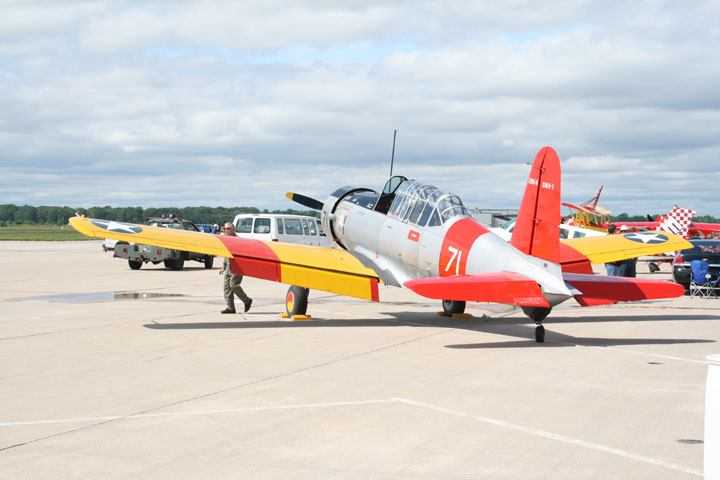 This SNV actually was a pilot trainer at several Naval Stations during WWII.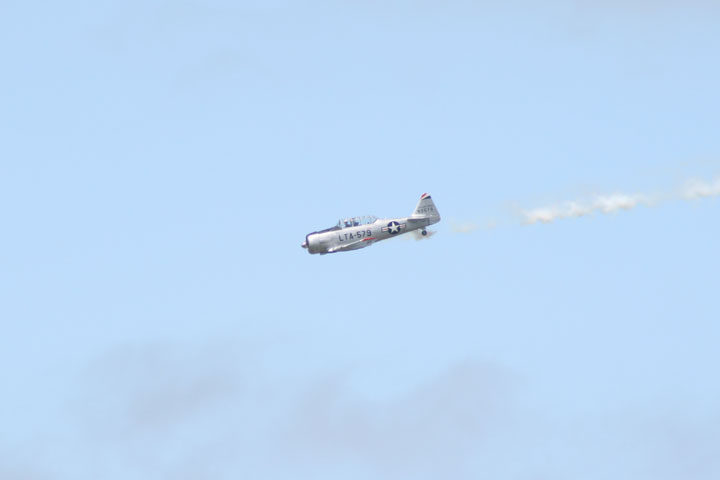 Jim Greeson performing his solo aerobatic routine.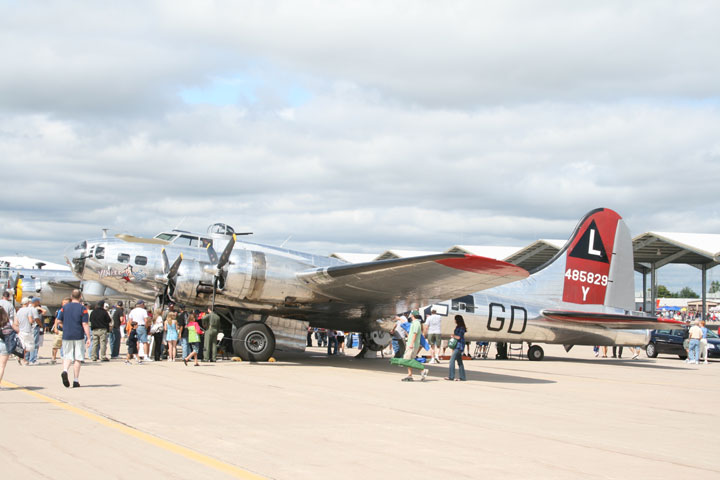 A busy day for the Flying Fortress.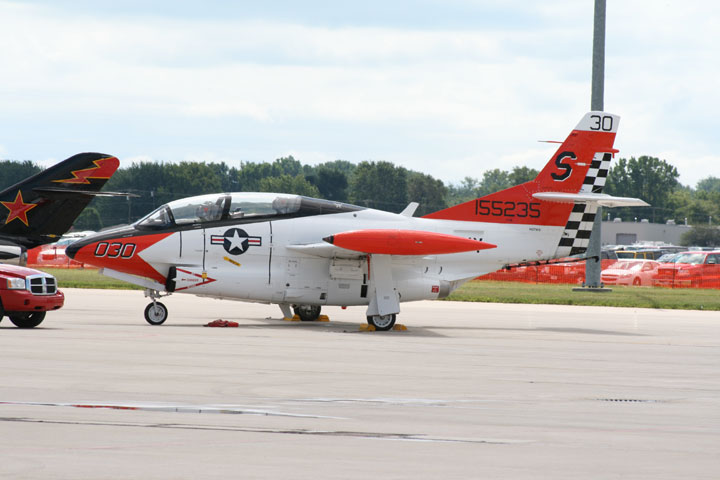 T-2 Buckeye from the Warbird Heritage Foundation.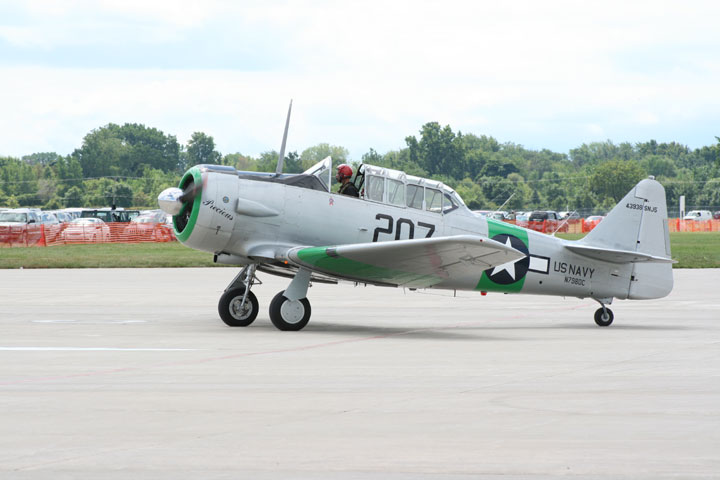 John Feldvary from Jackson, MI taxis back into the ramp.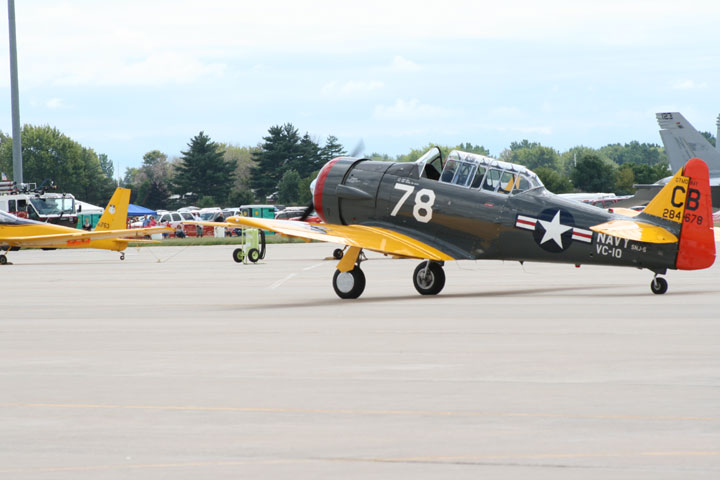 Nice Gitmo paint job.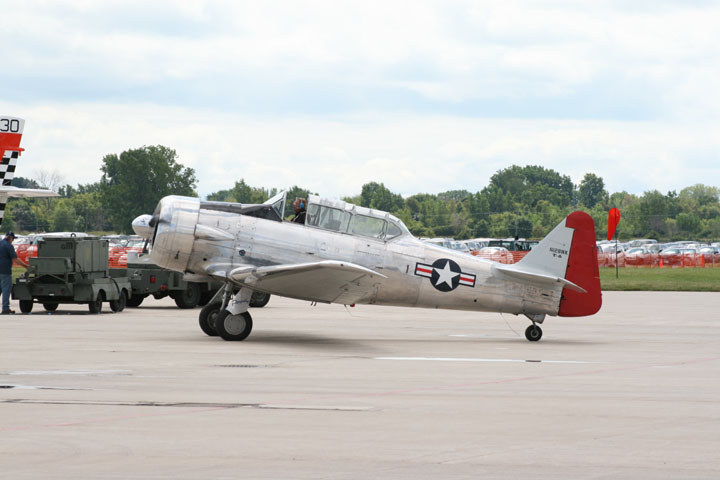 Bob Pingston taxis back in.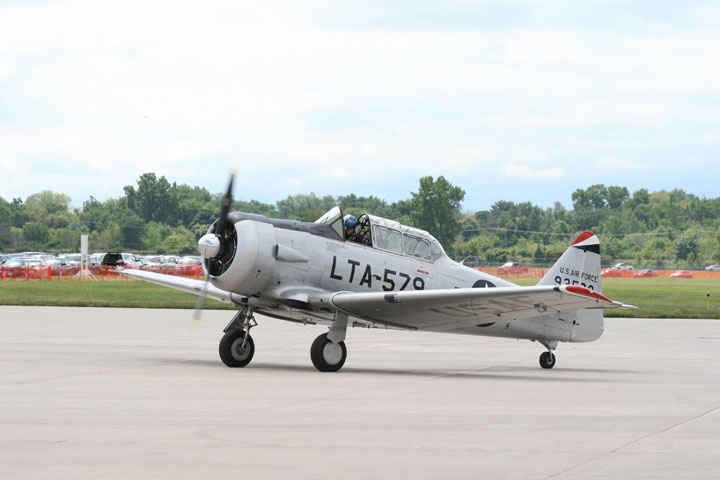 Jim Greeson taxiing back in after leading the formation team and performing the aerobatic solo.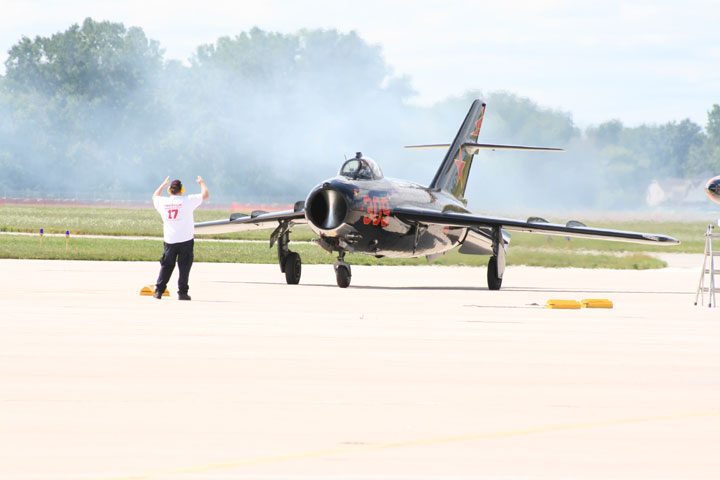 Will Ward brings the Mig-17 back in.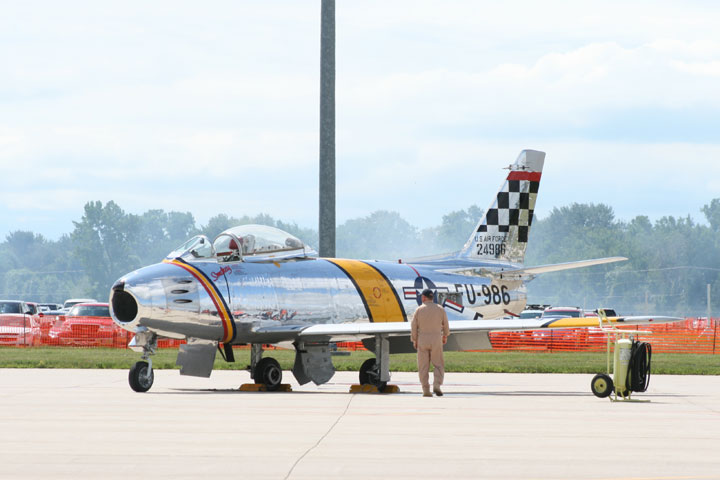 Another great Warbird Heritage Foundation restoration.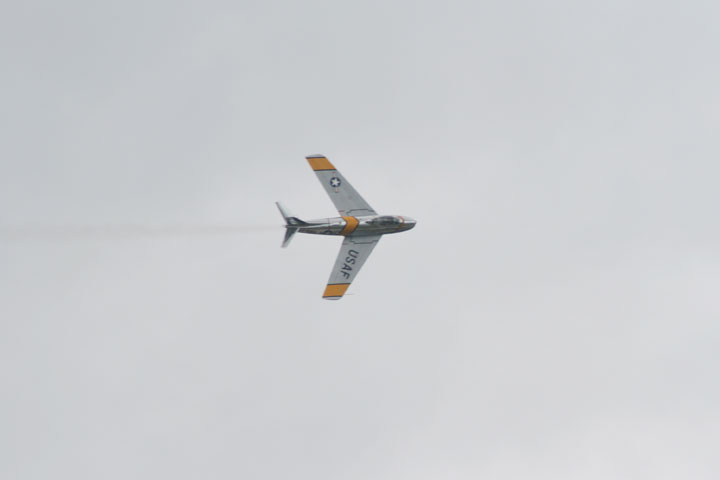 The F-86 put on a nice demonstration for the crowd.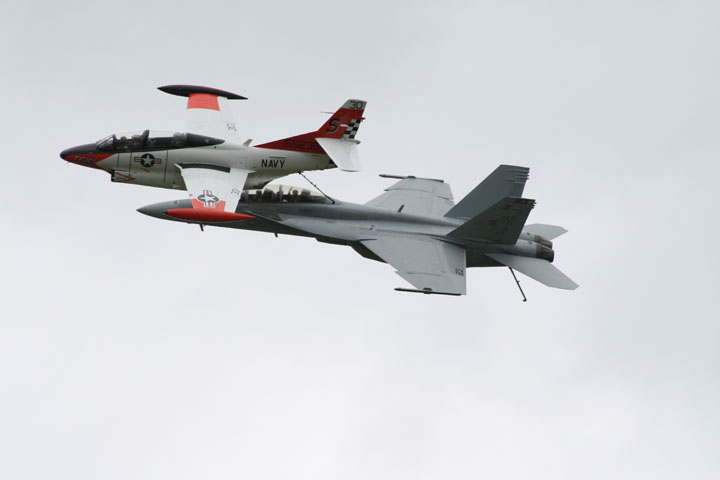 Legacy Flight.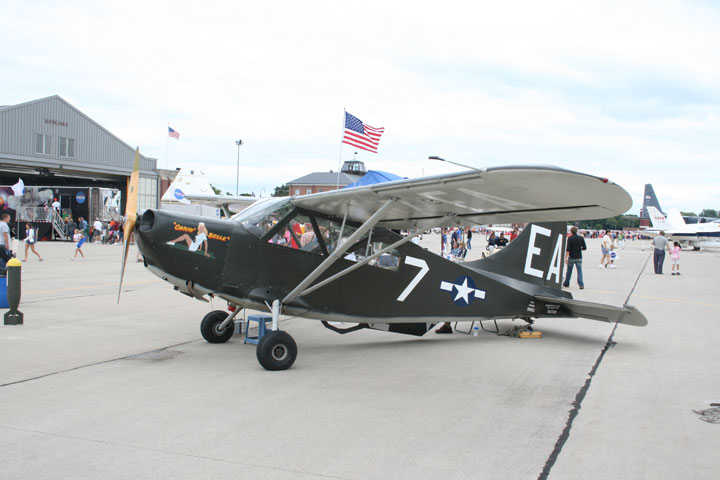 The Ohio Valley Wing of the CAF always attends the show with its L-5.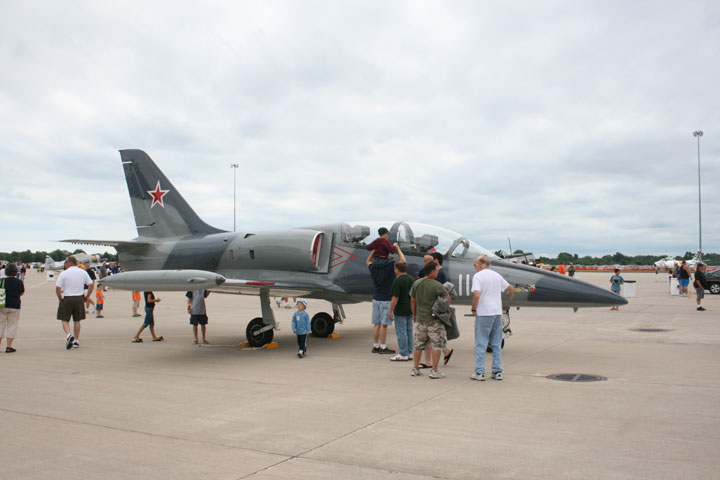 The L-39 was getting its share of attention at the event.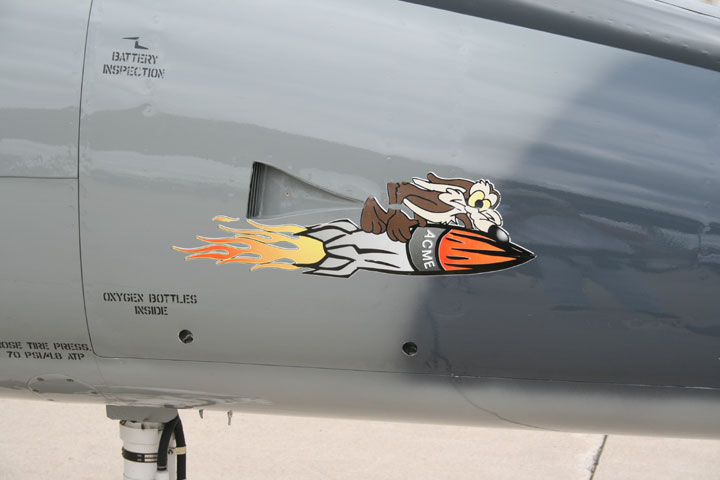 Interesting nose art.

Branson, MO Barksdale AFB, LA Chino, CA Monticello, IN Indianapolis, IN Middletown, OH Kokomo, IN Geneseo, NY
Oshkosh, WI Van Wert, OH Selfridge ANGB, MI Huey Reunion, Peru, IN Marion, IN Urbana, OH Waukegan, IL
Scott AFB, IL Houston, TX Randolph AFB, TX