2009 Airshows
Branson, MO Barksdale AFB, LA Chino, CA Monticello, IN Indianapolis, IN Middletown, OH Kokomo, IN Geneseo, NY
Oshkosh, WI Van Wert, OH Selfridge ANGB, MI Huey Reunion, Peru, IN Marion, IN Urbana, OH Waukegan, IL
Scott AFB, IL Houston, TX Randolph AFB, TX
Defenders of Liberty, Barksdale AFB, LA Airshow 2009
May 15-16, 2009 (Photos taken Sunday May 10, 2009)
This would have been a great show on Sunday except for the weather. With drizzle in the morning and a very low cloud cover that prevented any flying until the time I left in mid afternoon, very little got into the air except aircraft leaving under IFR conditions. Several of the warbirds that were scheduled to fly during the weekend were not present, no doubt kept out by the unsettled weather that affected the entire region stating on Friday with severe storms and tornados. There was a large portion of the Barksdale ramp devoted to statics and the show had a full line up of aerobatic acts scheduled to fly along with some warbirds if the weather would have permitted. Below are the photos of the warbirds that were at the event on Sunday.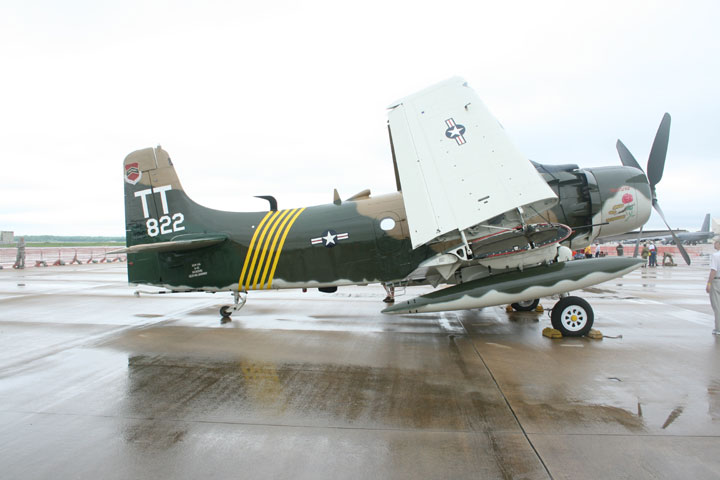 This Skyraider was on the hot ramp to fly but did not get the opportunity on Sunday due to the weather.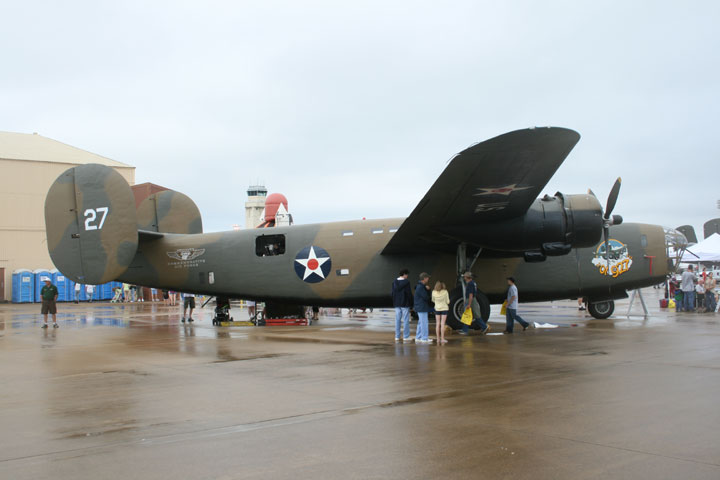 B-24A flown in by the Commemorative Air Force B-29/B-24 Squadron. The B-24A now operates out of the Cavanaugh Flight Museum in Addison, TX.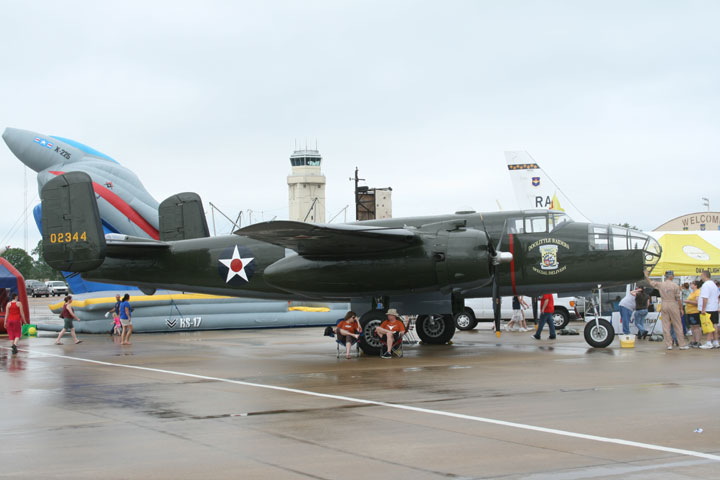 This Disabled American Veterans sponsored B-25 came up from the Lone Star Flight Museum in Galveston, TX.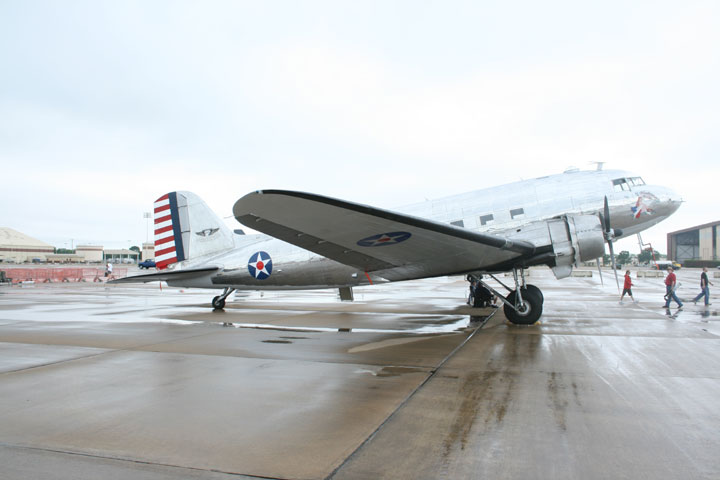 This C-47 is also operated by the Commemorative Air Force.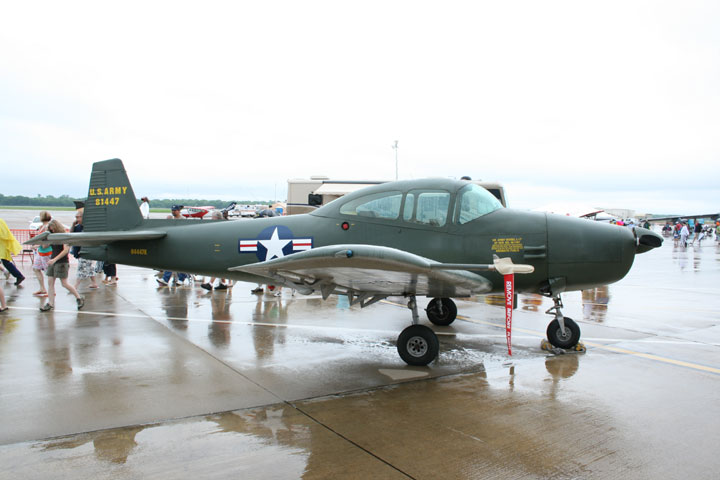 Charles Wiggins from Meridian, MS had this L-17 on display.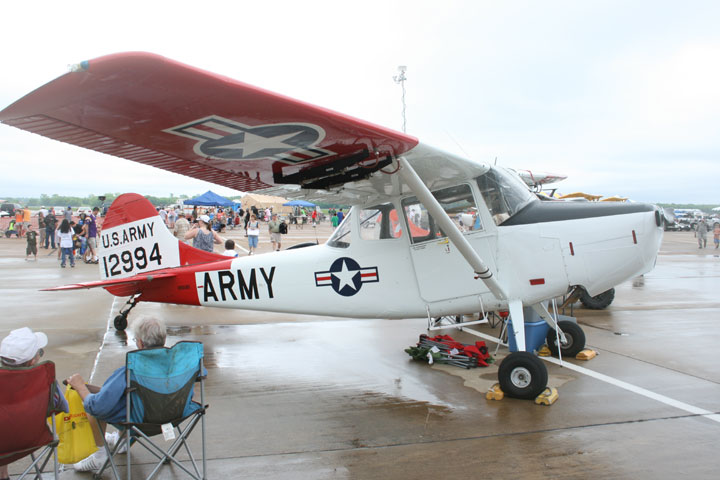 Jimmy Smyers from Paris, TX brought in this L-19 as a static.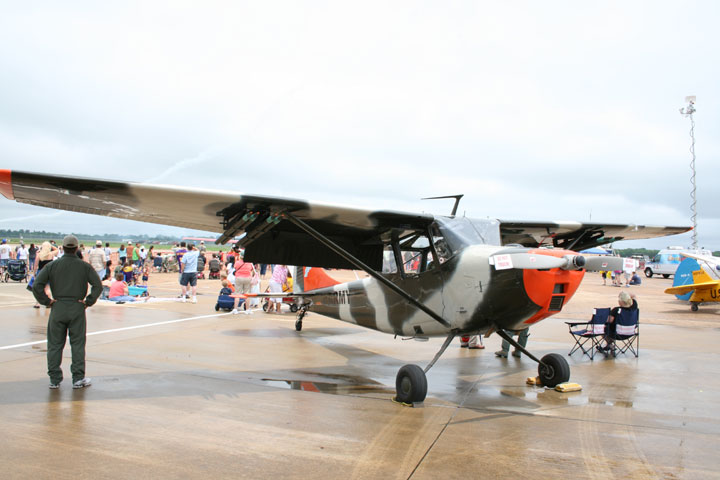 Weldon Coston from Paris, TX displayed this L-19.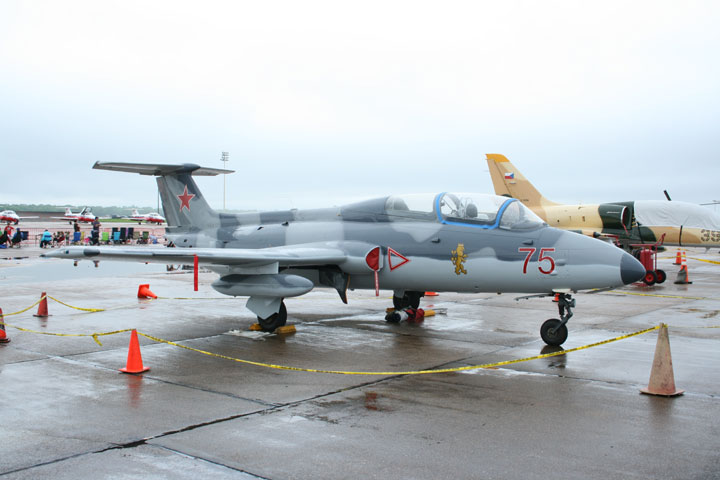 This L-29 flew in from Dallas, TX for the event.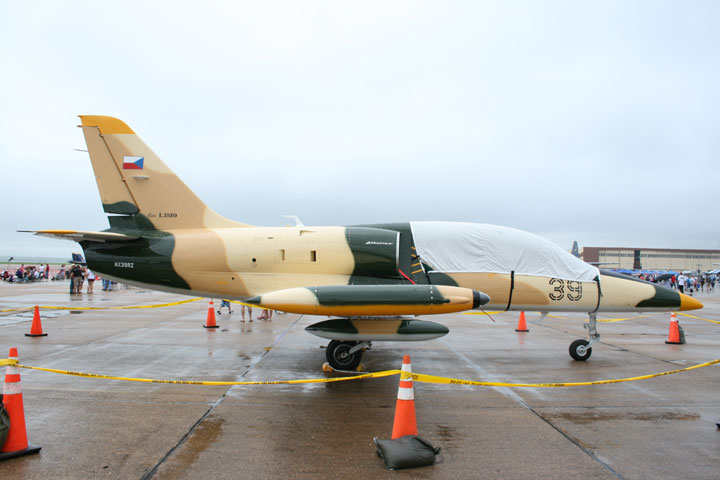 Albatross Investments located in Wilmington, DE is the owner of this L-39.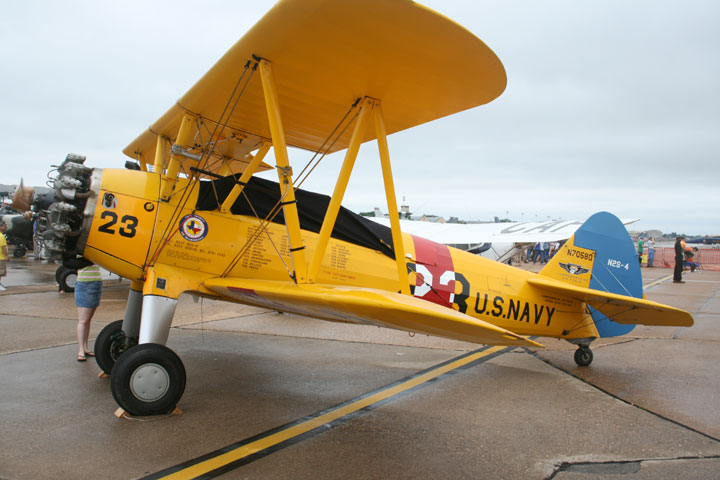 CAF Aircraft on display. This Boeing PT-17 is part of a matched set at the show.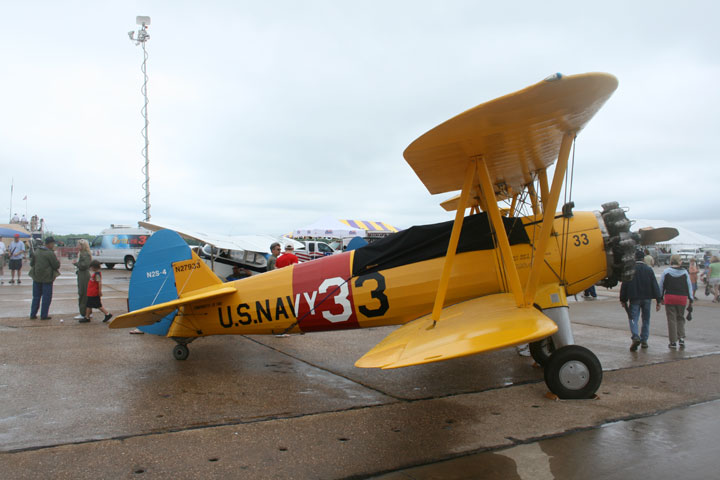 The other Boeing PT-17 from the matched set owned by the CAF.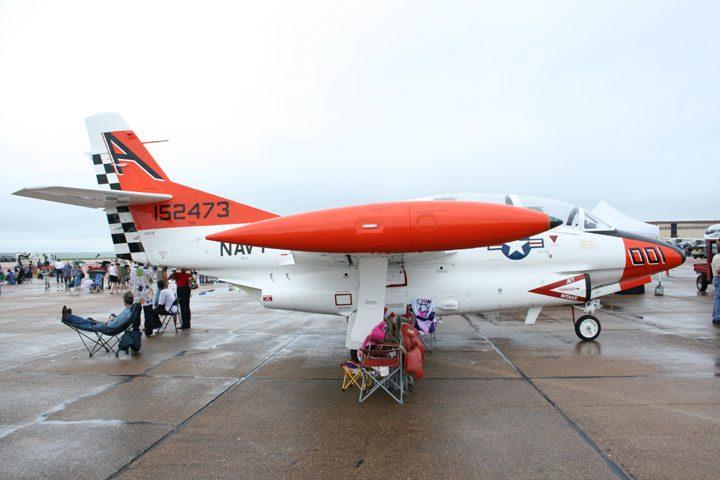 Nice looking T-2 North American Buckeye.

Branson, MO Barksdale AFB, LA Chino, CA Monticello, IN Indianapolis, IN Middletown, OH Kokomo, IN Geneseo, NY
Oshkosh, WI Van Wert, OH Selfridge ANGB, MI Huey Reunion, Peru, IN Marion, IN Urbana, OH Waukegan, IL
Scott AFB, IL Houston, TX Randolph AFB, TX