2009 Airshows
Branson, MO Barksdale AFB, LA Chino, CA Monticello, IN Indianapolis, IN Middletown, OH Kokomo, IN Geneseo, NY
Oshkosh, WI Van Wert, OH Selfridge ANGB, MI Huey Reunion, Peru, IN Marion, IN Urbana, OH Waukegan, IL
Scott AFB, IL Houston, TX Randolph AFB, TX
Scott Air Force Base Air Show 2009
September 19-20, 2009 (Photos taken Sunday September 20)
Unfortunately I picked the wrong day to visit the show, as a front moved in the previous evening which contained rain, mist and low clouds which prevented any real airshow from taking place. As I was about half way around the ramp on my photo mission to capture the warbirds parked on the ramp the rain intensified and I stopped taking pictures. Not too long after that I started the five hour drive home as the rain was not going to stop in the near future on Sunday. However, all was not lost as I did photograph several aircraft I had not seen before.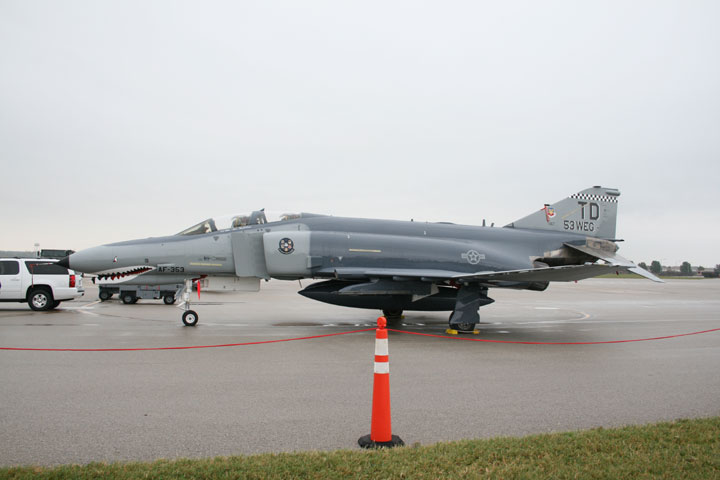 This is one of two QF-4E Phantom Drones that are being operated by the US Air Force for airshow purposes out of Tyndall Air Force Base in Florida and was scheduled to be part of the Heritage Flight. The other Phantom form that location is painted in the older two color green. Holloman AFB in New Mexico also takes one or two of its drones out to shows and each location does five shows a year. I was unaware of these aircraft so this was worth the trip in this knowledge gained.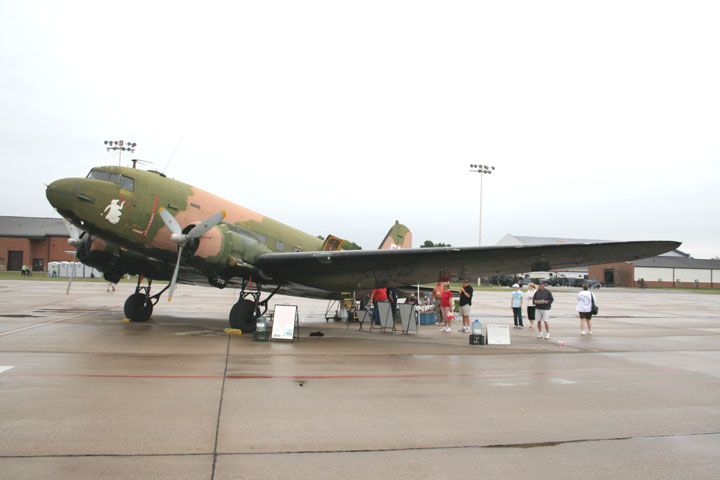 AC-47 Spooky Gunship was on display from Topeka, KS.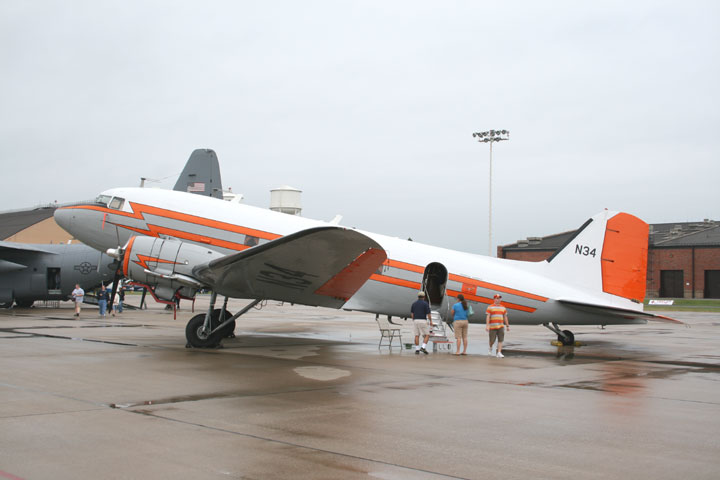 This DC-3 is registered to the FAA in Oklahoma City, OK.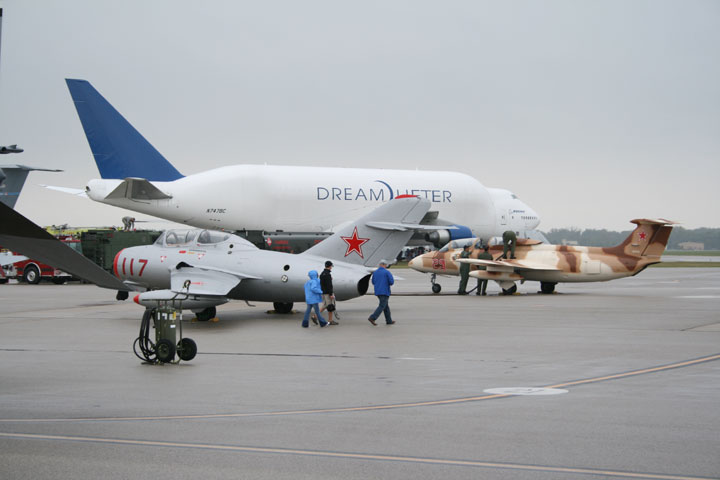 The Mig-15 and L-29 were on the hot ramp to fly. This was the last photo I took at the show as the precipitation changed from mist to rain.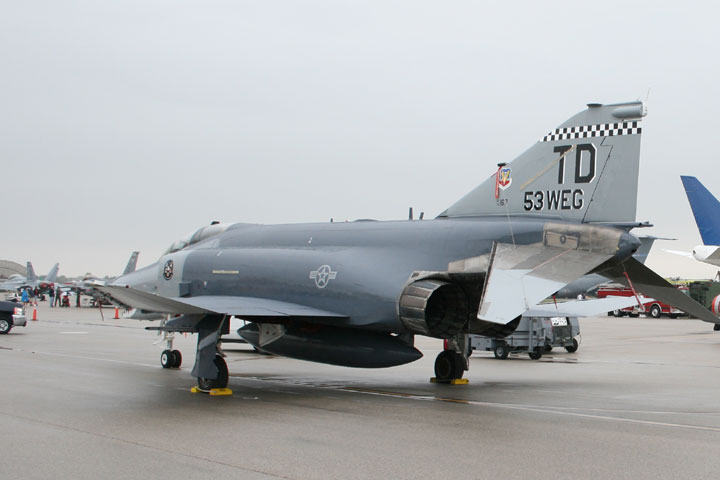 For the Phantom to fly it needed 2000 feet of ceiling. It was less than 800 feet with this photo was taken. If it had of flown this is about as close as one is going to get to hear an F-4 start and taxi. Maybe next year.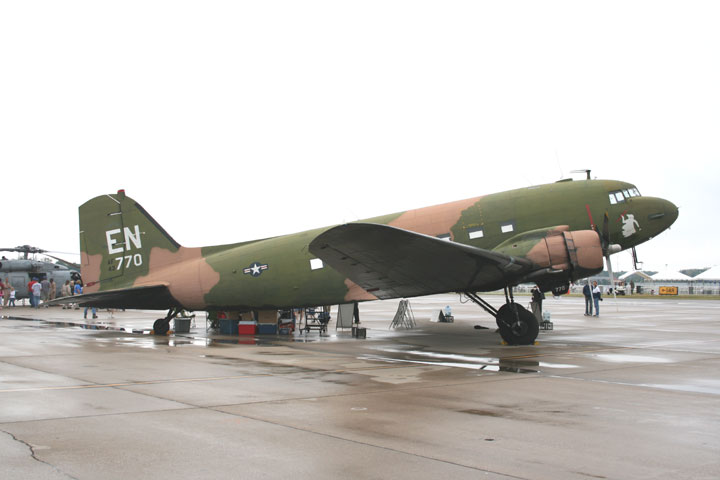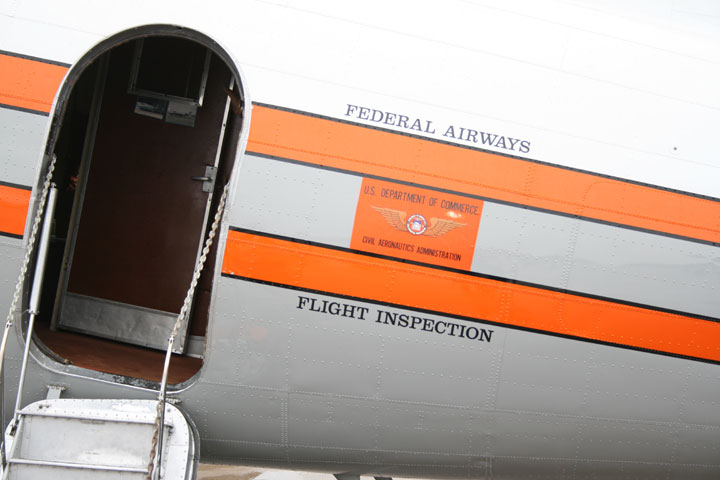 Branson, MO Barksdale AFB, LA Chino, CA Monticello, IN Indianapolis, IN Middletown, OH Kokomo, IN Geneseo, NY
Oshkosh, WI Van Wert, OH Selfridge ANGB, MI Huey Reunion, Peru, IN Marion, IN Urbana, OH Waukegan, IL
Scott AFB, IL Houston, TX Randolph AFB, TX