2009 Airshows
Branson, MO Barksdale AFB, LA Chino, CA Monticello, IN Indianapolis, IN Middletown, OH Kokomo, IN Geneseo, NY
Oshkosh, WI Van Wert, OH Selfridge ANGB, MI Huey Reunion, Peru, IN Marion, IN Urbana, OH Waukegan, IL
Scott AFB, IL Houston, TX Randolph AFB, TX
Branson, MO Airshow 2009
May 9-10, 2009 (Photos taken Saturday May 9, 2009)
The was the first show that Branson, MO has had in while, if ever, but was also the first one that was held at the new airport that opened for business Monday after the show. The show was to celebrate the new aviation facility that had been created on the top of a mountain south of Branson. To that end the show had an all star cast including the Thunderbirds, Golden Knights, A-10 Demo, Canadian F-18 Demo, and many aerobatic routines. From the warbird prospective an excellent selection was on hand. However, with the exception of Howard Pardue in his F8F Bearcat and the Aero Shell Team, all of the warbirds were static. Below are the warbirds that were present on Saturday. I was not able to obtain photos of the Aero Shell Team as I needed to leave early in order to miss the traffic jam that no doubt happened on the one only winding road down the mountain from the airport after the show. I needed to cover some ground in order to be at Barksdale AFB in Louisiana the next day.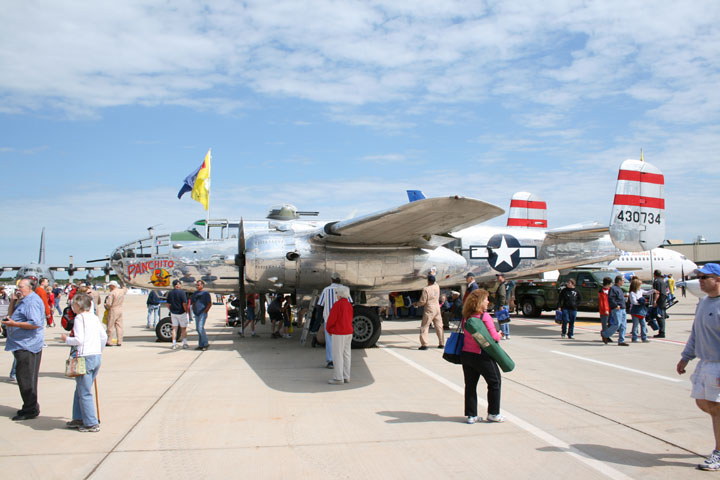 Larry Kelly brought his B-25 "Panchito" to Branson from Delaware representing the Disabled American Veterans.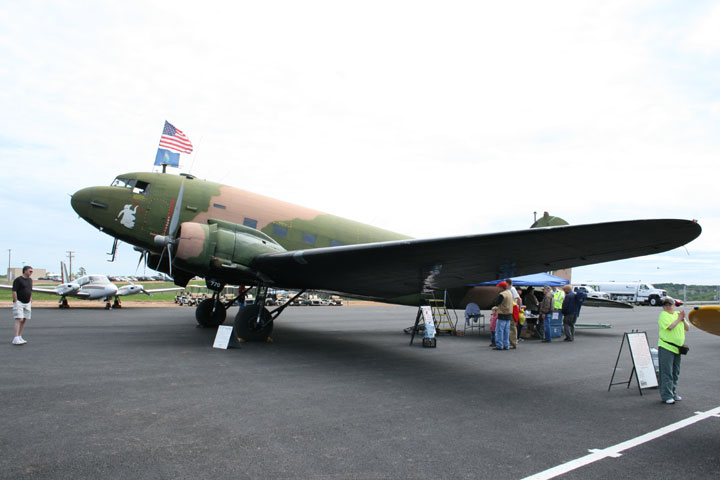 The American Flight Museum had its AC-47 on static display.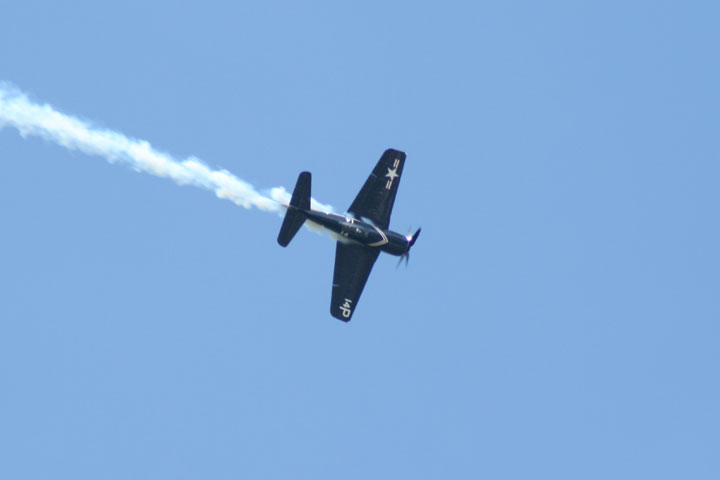 The sound of the R-2800 in the Bearcat sounded good over Branson Airport. Howard Pardue as usual performed flawlessly.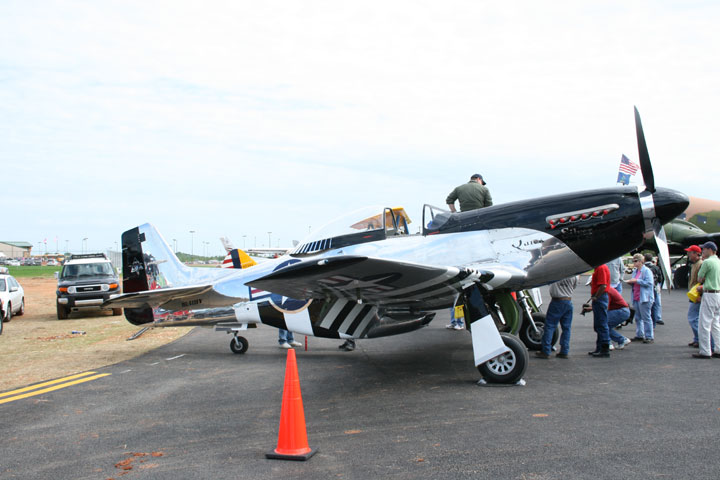 P-51 "Quicksilver" was on static display from West Virginia.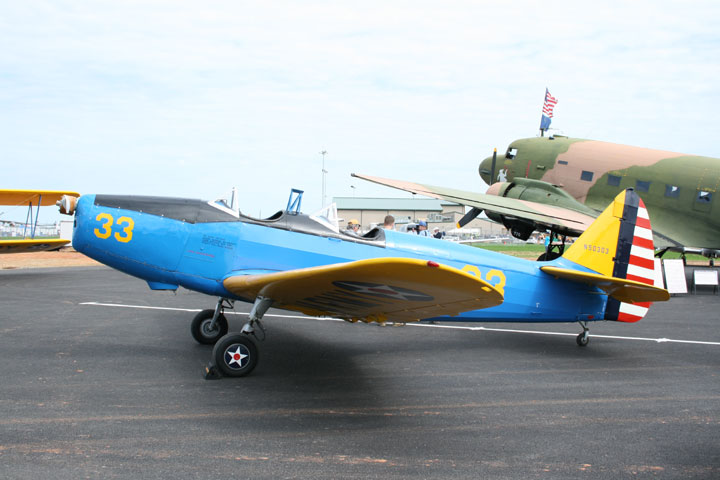 This great looking PT-23 was brought in by Karl Hines from Olathe KS.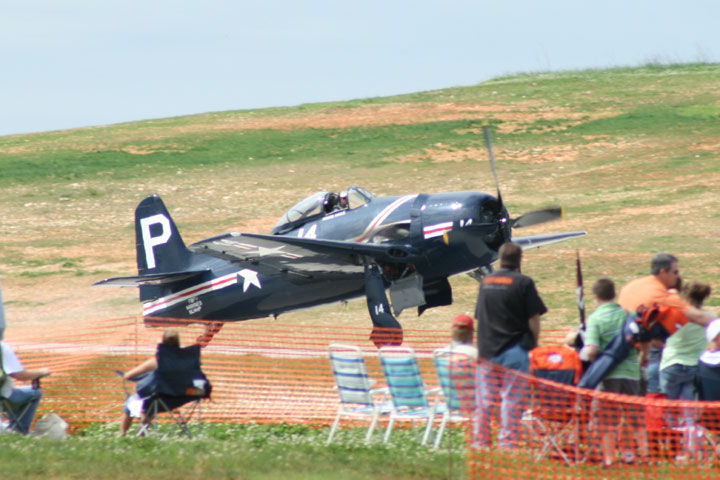 Howard Pardue taxiing back in.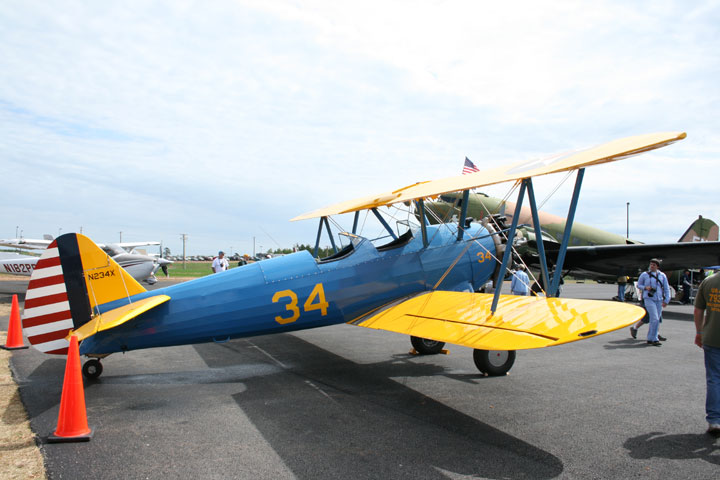 This is a CAF operated Boeing PT-17.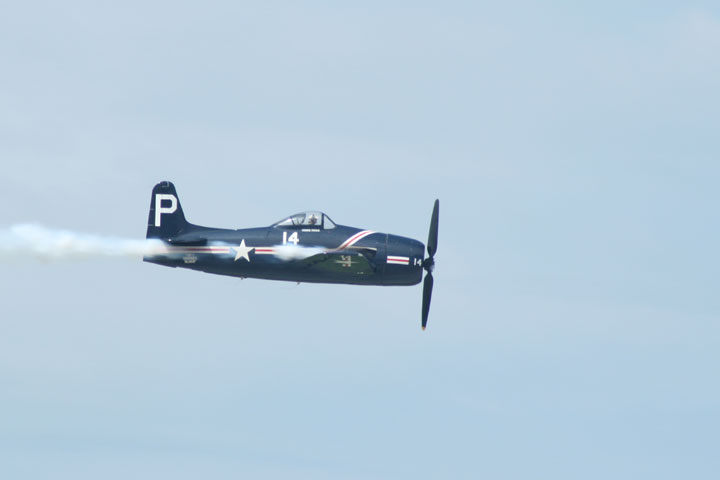 Bearcat at the bottom of a aerial maneuver.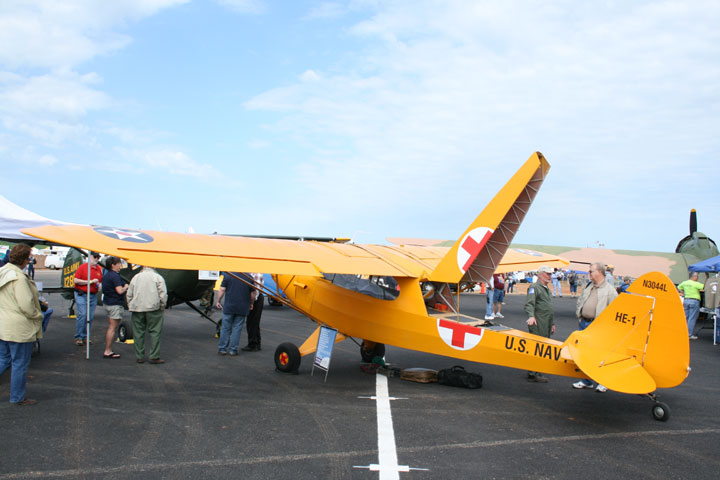 This Piper L-4 was came from Paola, KS. It is owned by Gene Linder.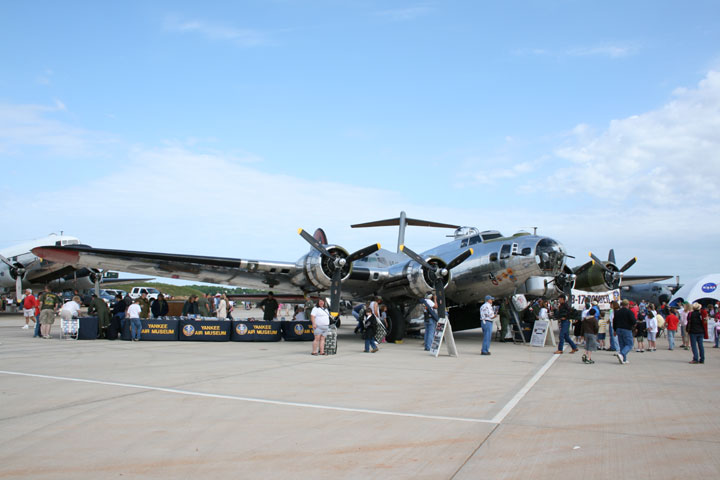 This B-17G came all the way from Willow Run, MI and is operated by Yankee Air Museum.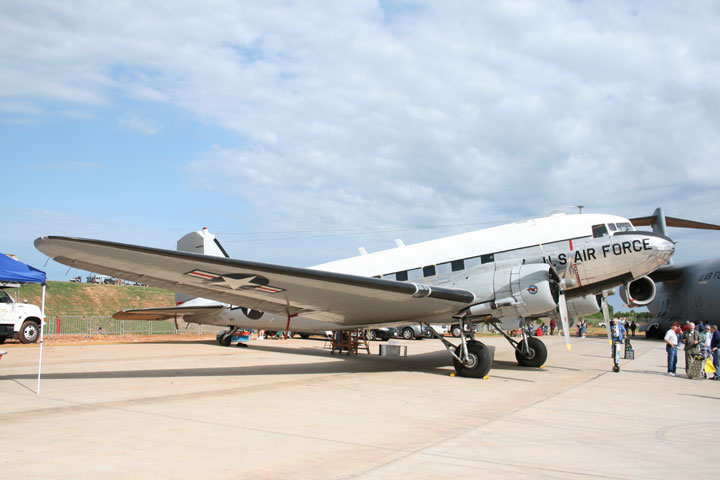 This C-47 is also operated by the Yankee Air Museum.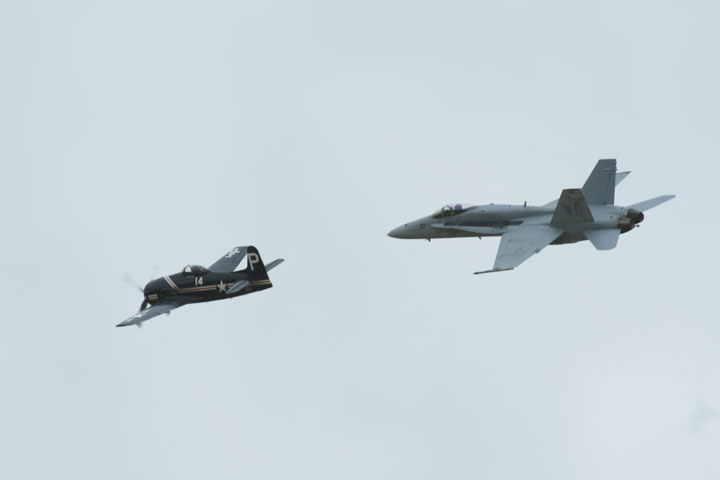 Legacy Flight.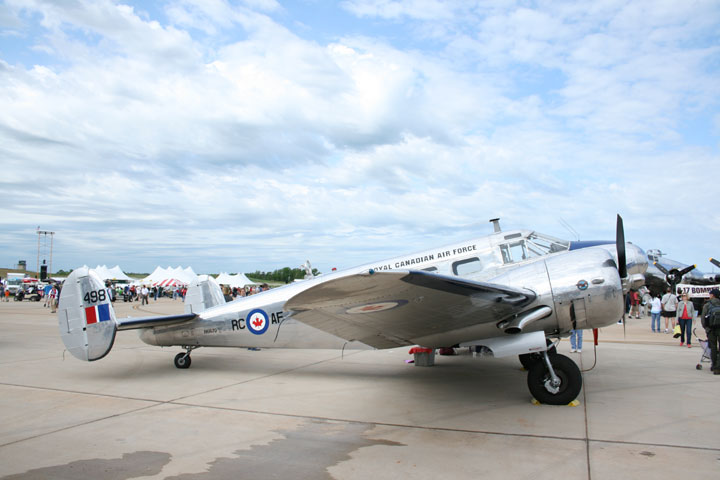 This C-45 in RCAF markings is owned by the Ozark Military Museum in Fayetteville, AR.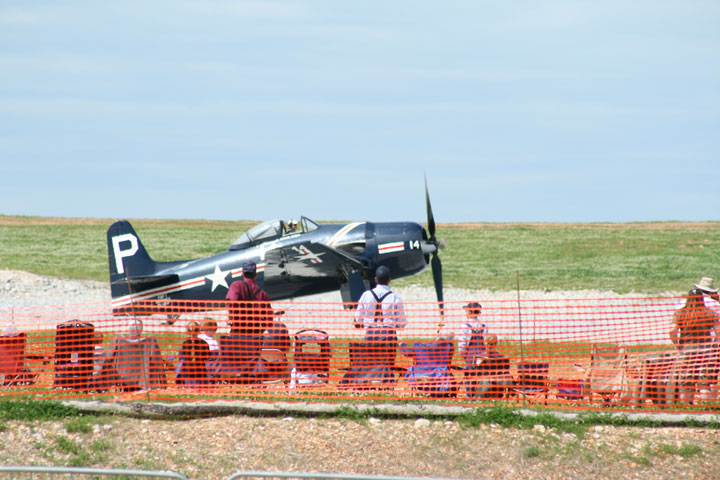 Howard in his signature baseball cap.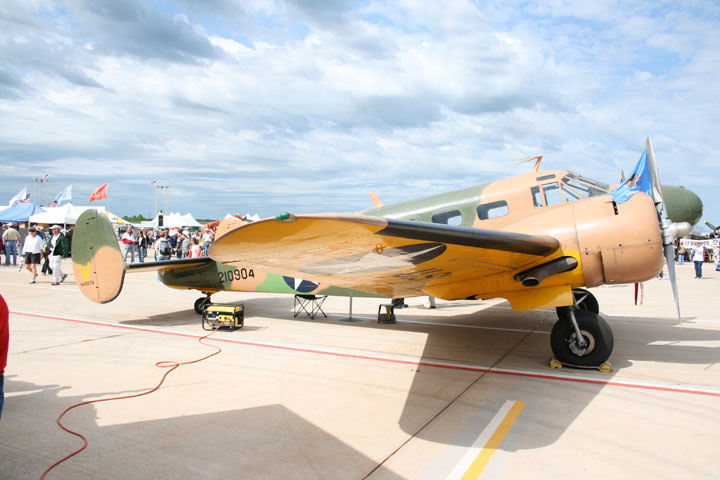 This C-45 is also operated by the CAF.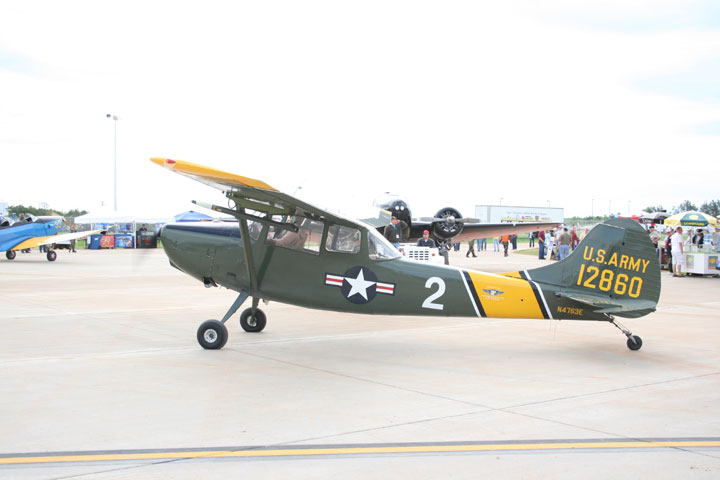 Phillip Pardon from Westwood, KS brought in this L-19.

Branson, MO Barksdale AFB, LA Chino, CA Monticello, IN Indianapolis, IN Middletown, OH Kokomo, IN Geneseo, NY
Oshkosh, WI Van Wert, OH Selfridge ANGB, MI Huey Reunion, Peru, IN Marion, IN Urbana, OH Waukegan, IL
Scott AFB, IL Houston, TX Randolph AFB, TX