2009 Airshows
Branson, MO Barksdale AFB, LA Chino, CA Monticello, IN Indianapolis, IN Middletown, OH Kokomo, IN Geneseo, NY
Oshkosh, WI Van Wert, OH Selfridge ANGB, MI Huey Reunion, Peru, IN Marion, IN Urbana, OH Waukegan, IL
Scott AFB, IL Houston, TX Randolph AFB, TX
Monticello Airport, IN Open House 2009
May 30-31, 2009 (Photos taken Sunday May 31)
This was an open house to celebrate the opening of the new terminal building at the Monticello airport. The event was free and on Sunday there was a steady flow of persons coming out to visit the new facility and see the warbirds on display. It appears that this may turn into an annual event with local and even not so local warbirds attending. The AC-47 was on its way home from airshows the previous two weekends on the east coast. I saw it at the Branson show as it was heading east and I was heading west to Chino. Hopefully this event will continue into the future as the area needs more new small aviation events to replace several of the airshows in the area that went out of business.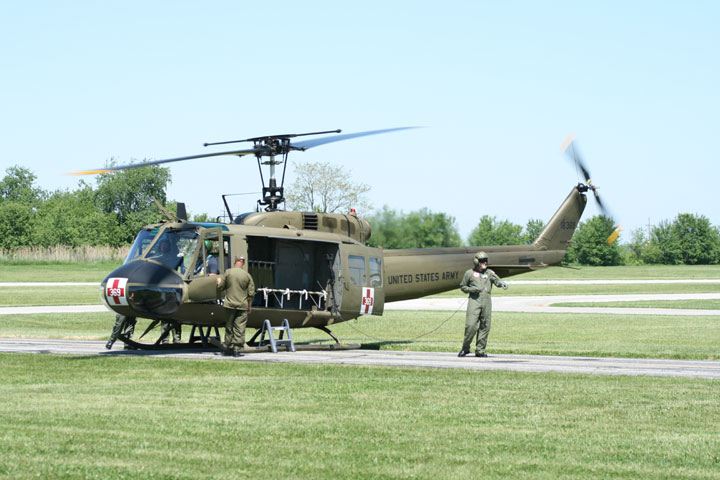 Huey 369 operated by the American Huey 369 Organization out of Peru, IN.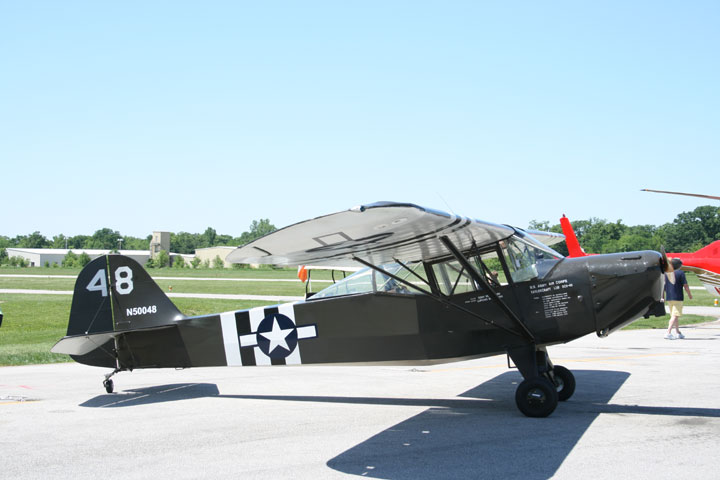 Tony Vendramin brought this L-2 from Hobart, IN.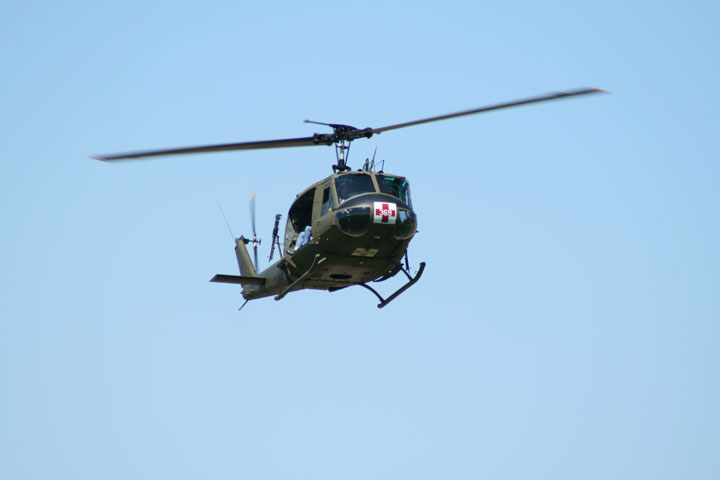 Coming in for a landing after taking a load of enthusiasts up for a ride.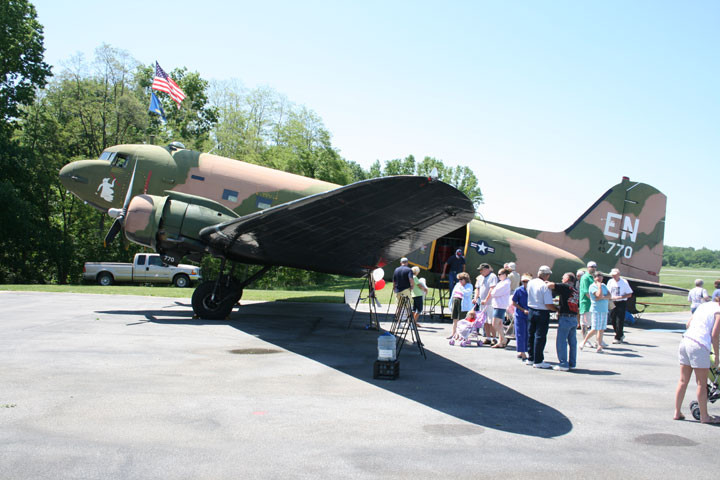 The American Flight Museum had its AC-47 on static display. Guests at the open house spent the day touring the aircraft.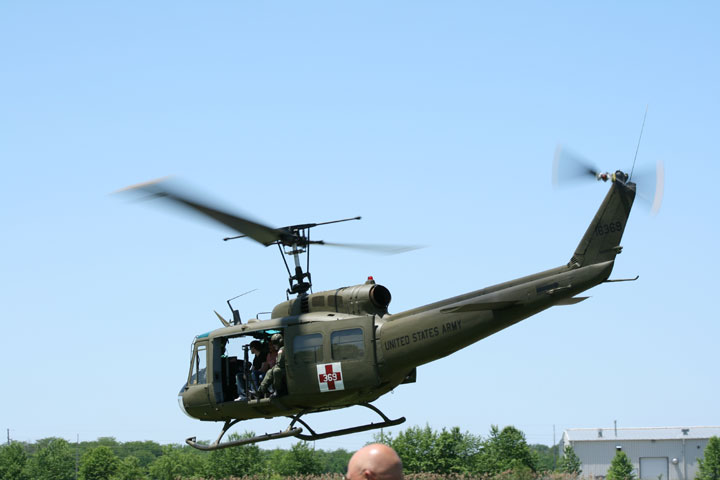 Huey 369 lifting off for another ride.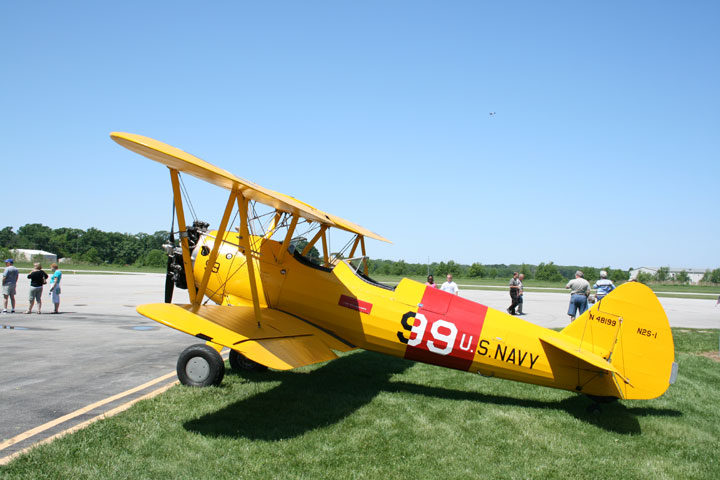 Eagle Motorcycles from Lafayette, IN displayed this excellent looking Boeing PT-17.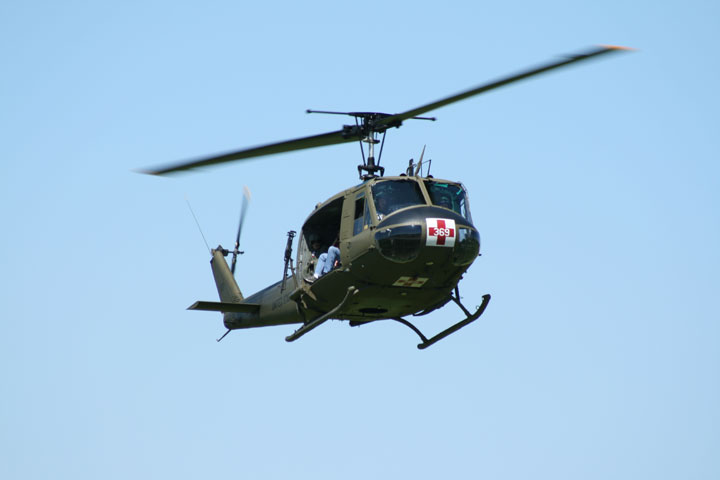 Huey 369 in the past year after several years of restoration is now frequenting many aviation events in Indiana, Ohio and Michigan.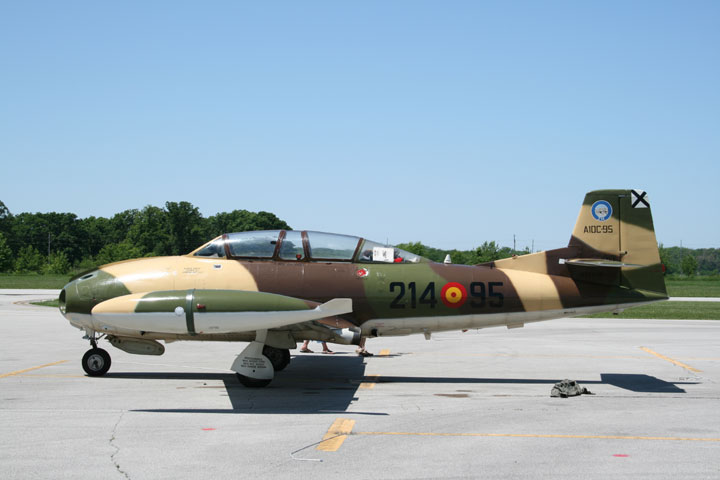 Also on display was this Seata restored by Dave Van Liere.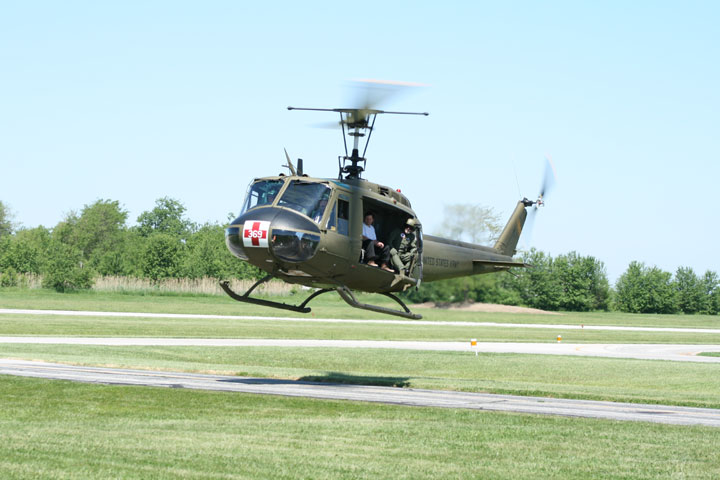 Huey 369 is an actual Vietnam combat veteran.

Branson, MO Barksdale AFB, LA Chino, CA Monticello, IN Indianapolis, IN Middletown, OH Kokomo, IN Geneseo, NY
Oshkosh, WI Van Wert, OH Selfridge ANGB, MI Huey Reunion, Peru, IN Marion, IN Urbana, OH Waukegan, IL
Scott AFB, IL Houston, TX Randolph AFB, TX