2009 Airshows
Branson, MO Barksdale AFB, LA Chino, CA Monticello, IN Indianapolis, IN Middletown, OH Kokomo, IN Geneseo, NY
Oshkosh, WI Van Wert, OH Selfridge ANGB, MI Huey Reunion, Peru, IN Marion, IN Urbana, OH Waukegan, IL
Scott AFB, IL Houston, TX Randolph AFB, TX
Kokomo Wing and Wheels, IN 2009
July 4, 2009
This great little show was a first time effort to support the Western High School Marching Band with a Pancake Breakfast all morning and then a free airshow in the afternoon. Even though rain kept out at least four warbirds from attending the event still had five in attendance at the event. Four of of the five that were present flew and did 7-8 passes each for an enthusiastic crowd that braved the rain .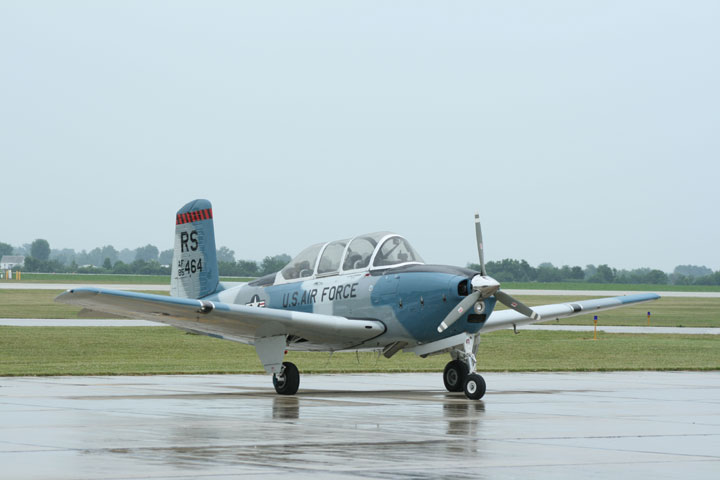 David Rothenanger from Indianapolis flew in his T-34 for the day.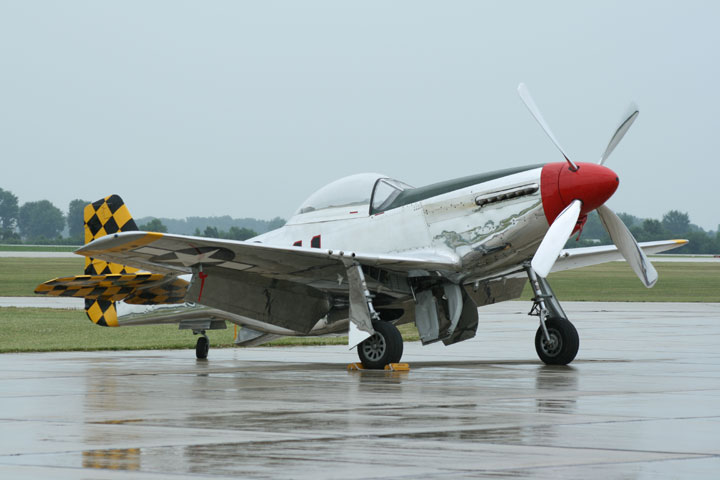 Nathan Davis has both his P-51D and T-6 hangared at the Kokomo Airport, so he was able to provide local support for the event.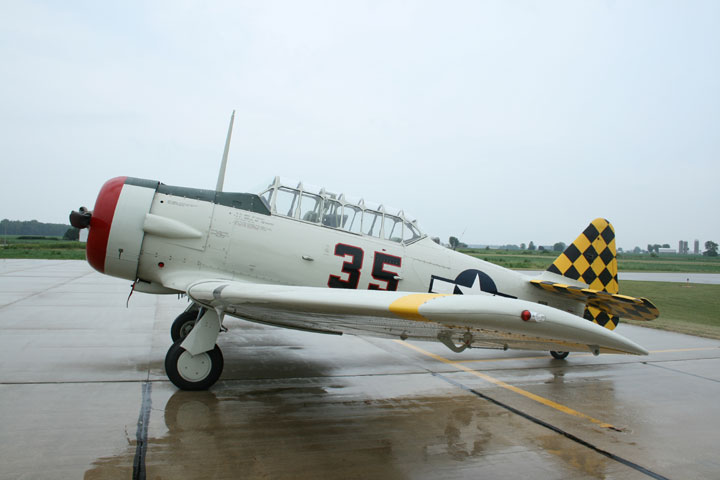 Nathan's T-6 waiting in the rain to fly.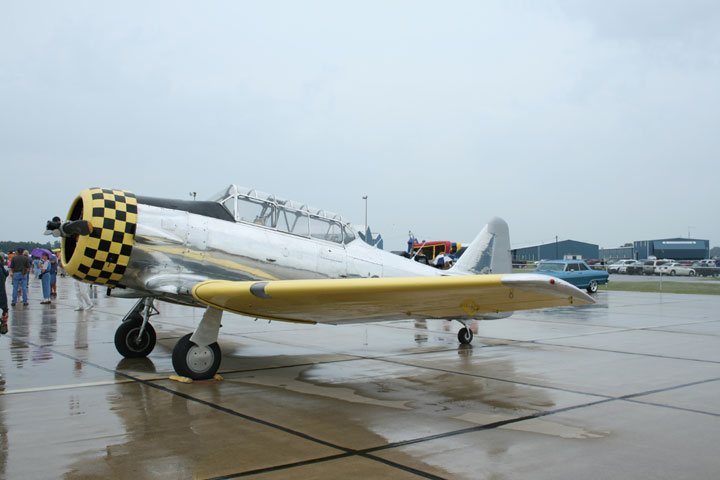 This static display only T-6 is owned by Tim Savage of Roanoke, IN and was flown in by Trey Carroll of Knightstown, IN.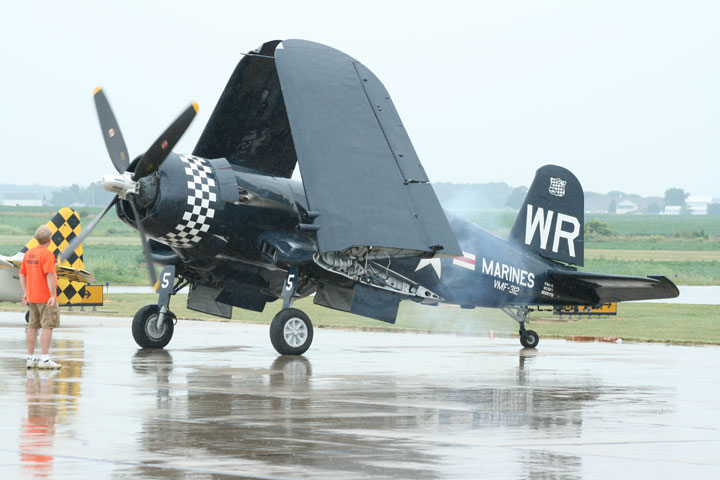 Dan Schiffer, who brought his F4U Corsair down from Kalamazoo, MI, starts it under the watchful eye of Steve Tummers.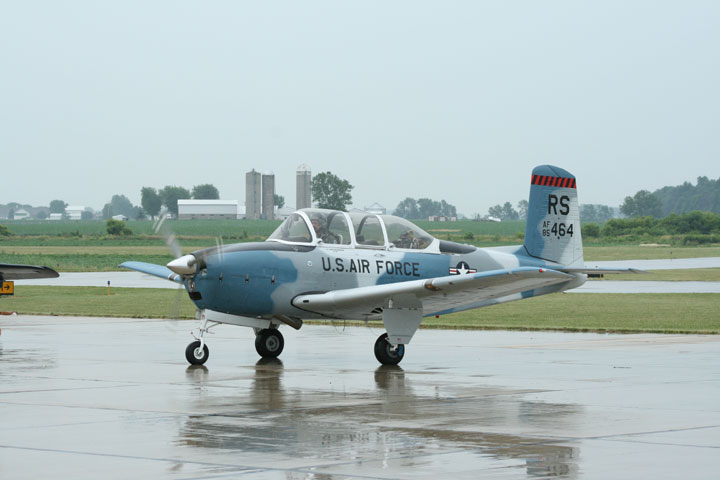 David Rothenanger (Also known as R+10) starts to taxi out in the T-34 for the show.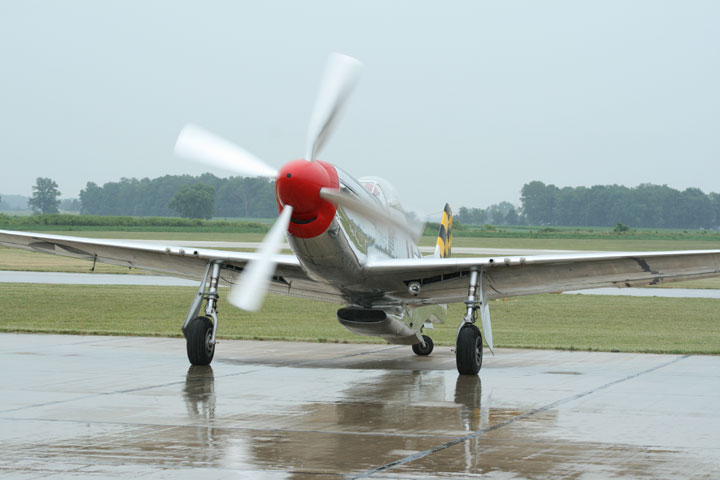 Nathan brings his Mustang to life.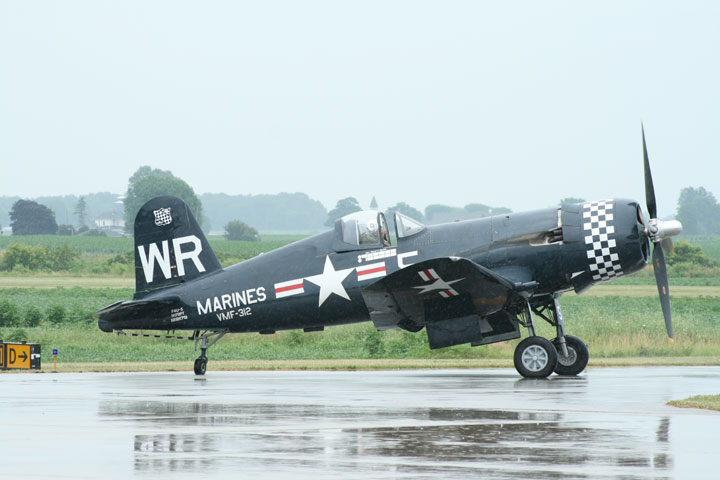 Dan Schiffer takes the Corsair through the engine run-ups and final checks.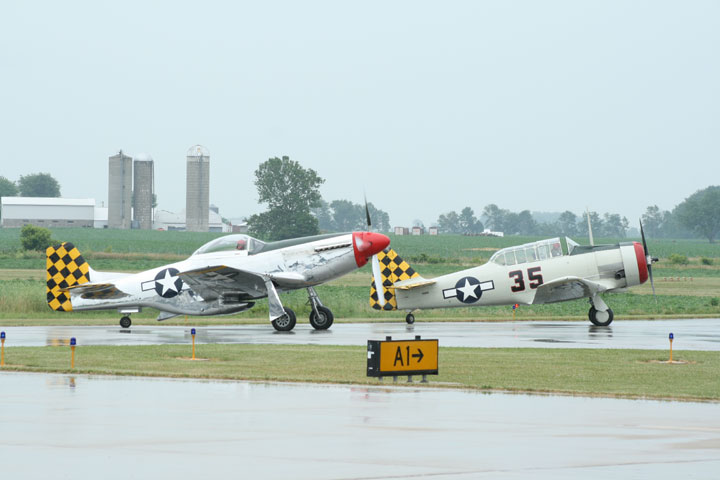 Both of Nathan's warbirds doing their final checks.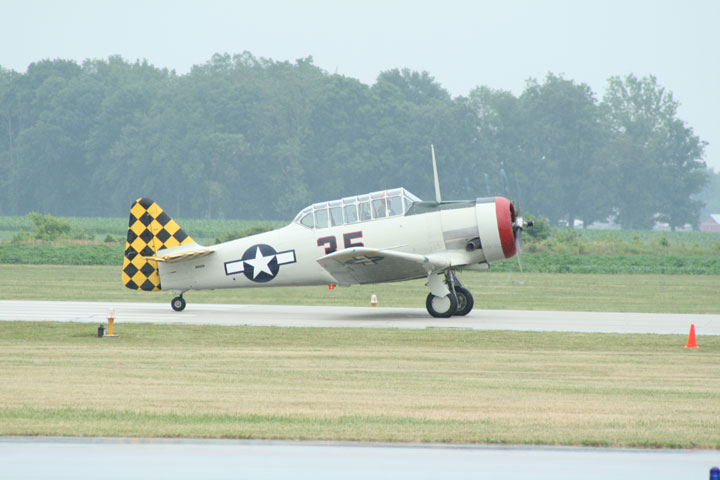 Laura Stants of Kokomo, IN applies the power and starts down the runway.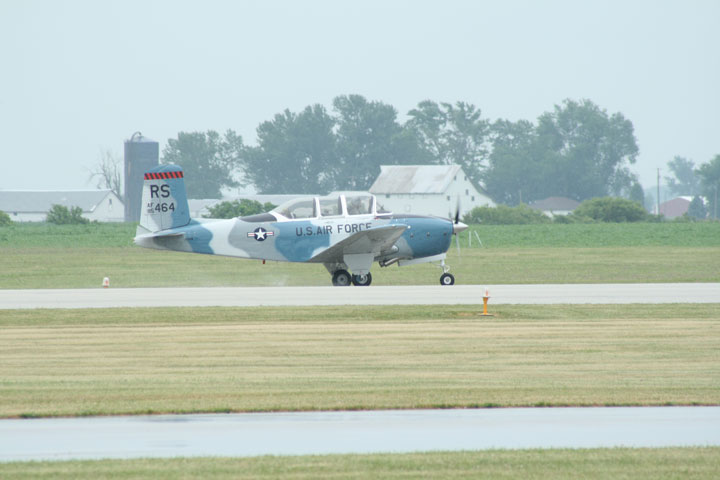 R+10 on the take-off roll.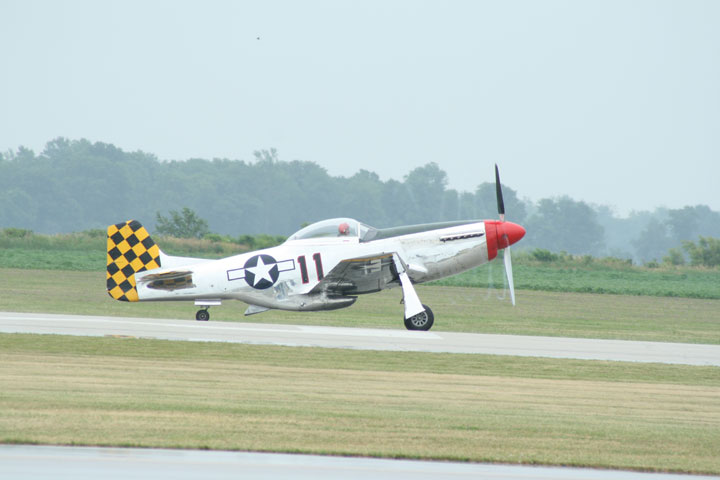 Note the circular vapor trail left by the Mustang's propeller.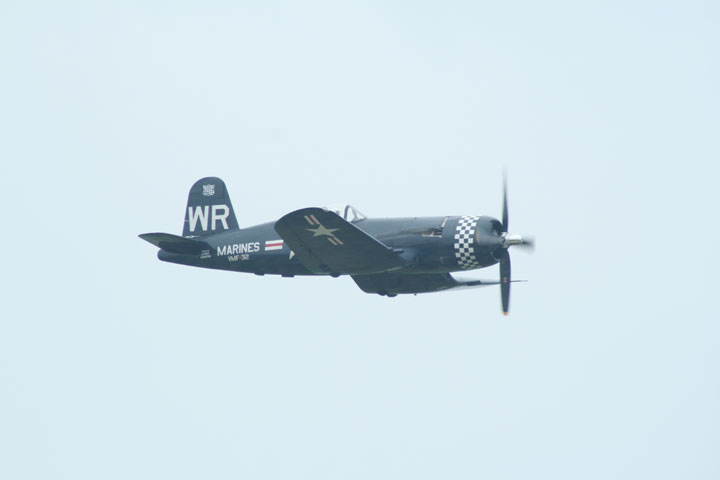 One of multiple passes by Dan in the F4U.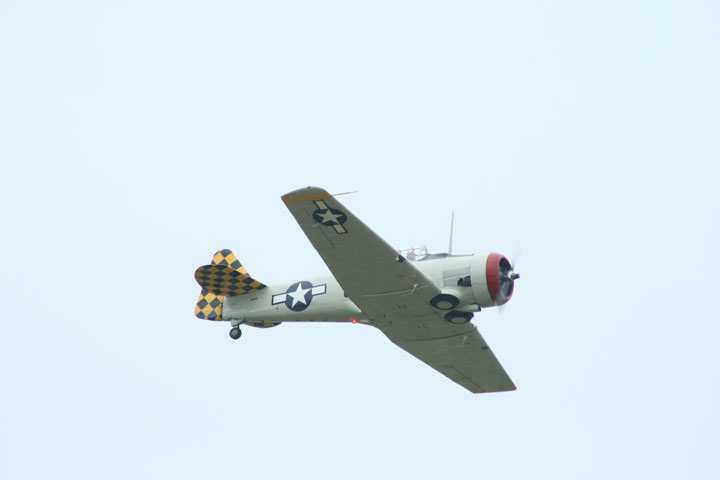 Laura brings the T-6 in front of the crowd.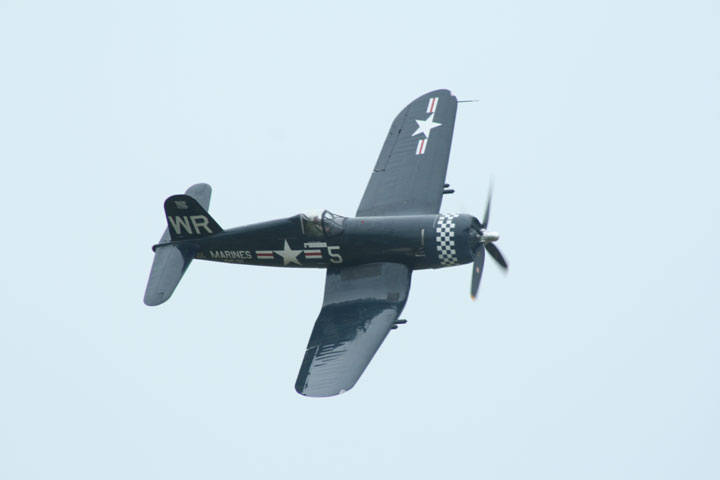 Photo pass.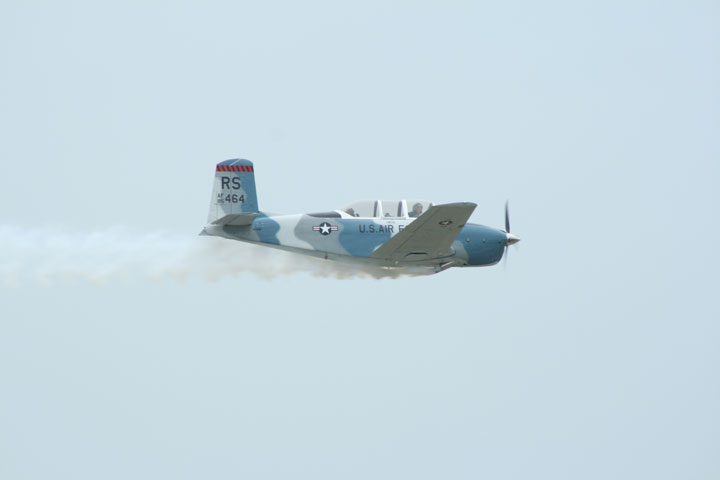 Dave doing a flat and level fly-by for the spectators.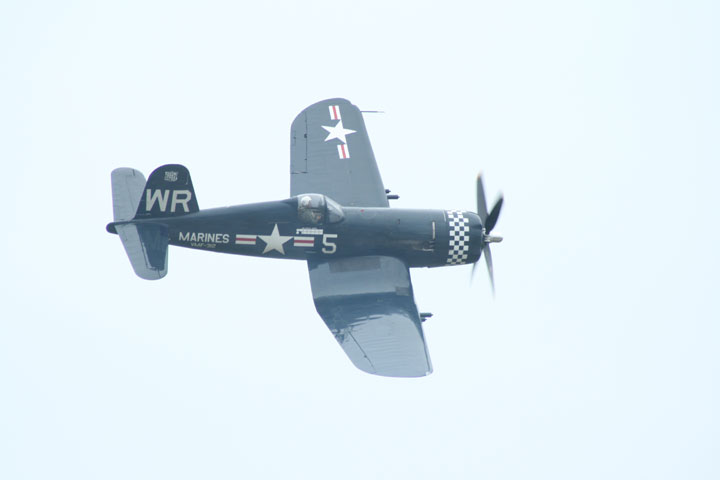 More of the Corsair's photo pass.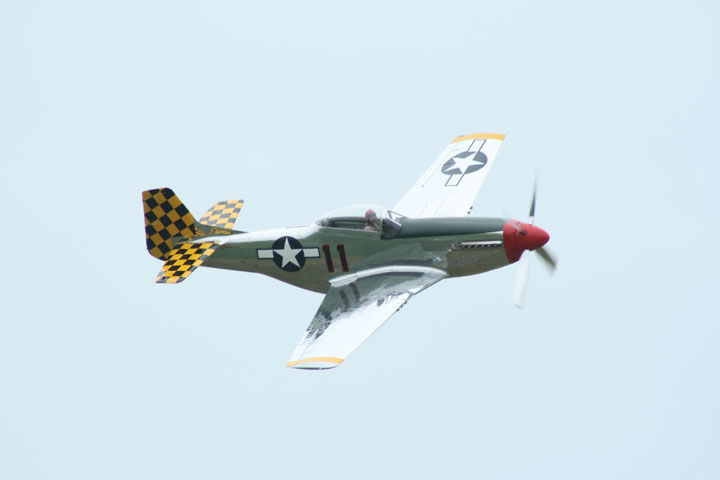 Nathan Davis in a bank with the P-51.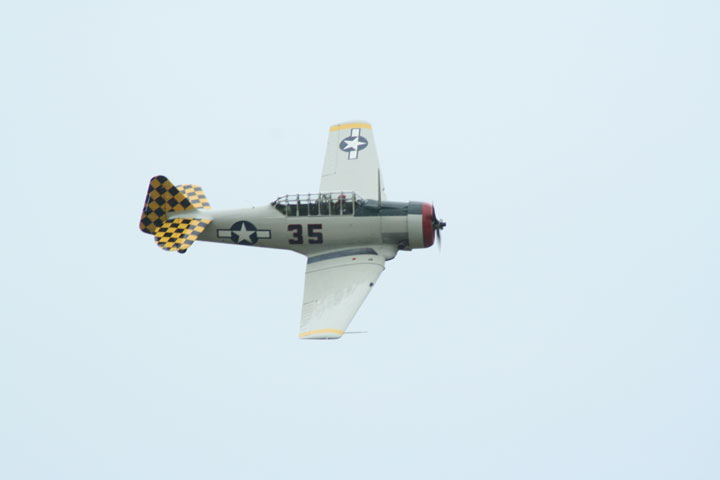 Laura puts the Texan into a bank for in the photo pass.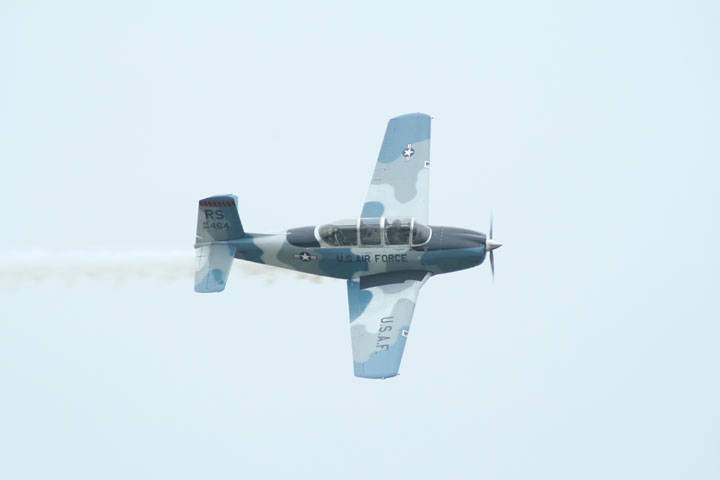 Dave's photo pass.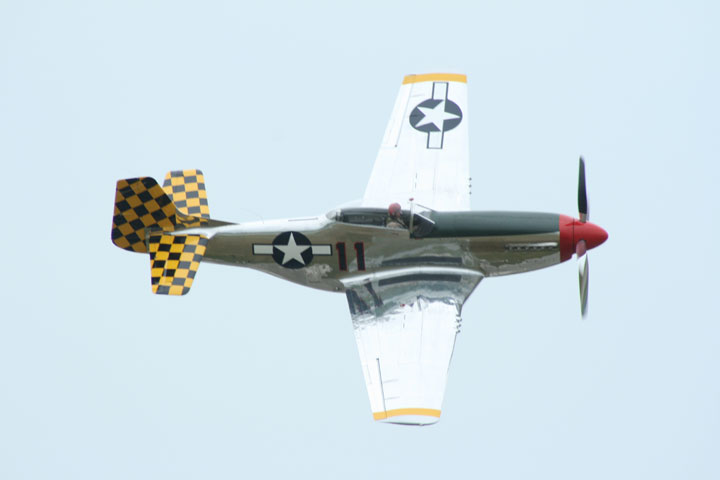 Nathan Davis in more of his photo pass.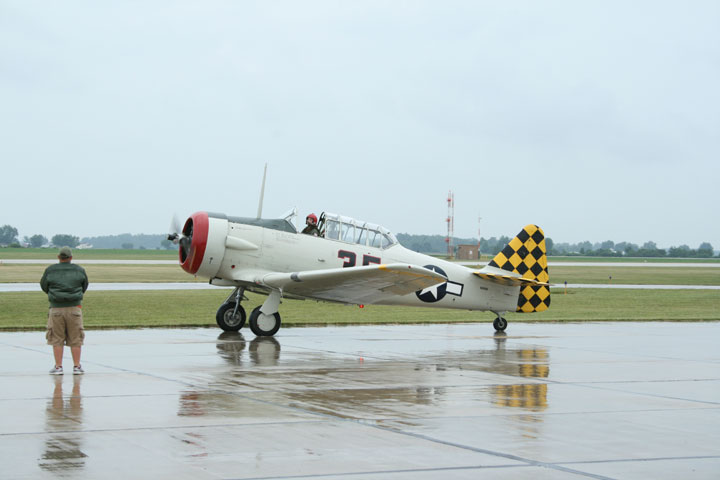 Laura returns to her parking spot under the direction of Zac Tummers.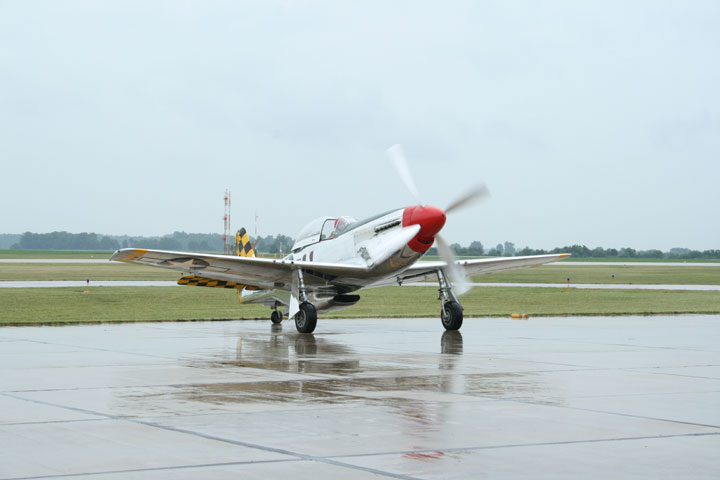 Nathan taxies back in after the show.

Branson, MO Barksdale AFB, LA Chino, CA Monticello, IN Indianapolis, IN Middletown, OH Kokomo, IN Geneseo, NY
Oshkosh, WI Van Wert, OH Selfridge ANGB, MI Huey Reunion, Peru, IN Marion, IN Urbana, OH Waukegan, IL
Scott AFB, IL Houston, TX Randolph AFB, TX