2009 Airshows
Branson, MO Barksdale AFB, LA Chino, CA Monticello, IN Indianapolis, IN Middletown, OH Kokomo, IN Geneseo, NY
Oshkosh, WI Van Wert, OH Selfridge ANGB, MI Huey Reunion, Peru, IN Marion, IN Urbana, OH Waukegan, IL
Scott AFB, IL Houston, TX Randolph AFB, TX
Indianapolis Airshow 2009
June 6-7, 2009
Indianapolis is my home show and the one for which I am the Warbird Chairman. Due to my duties throughout the weekend I was only able to get a few photos during the weekend. Missing are the B-25 and C-47 that attended this year.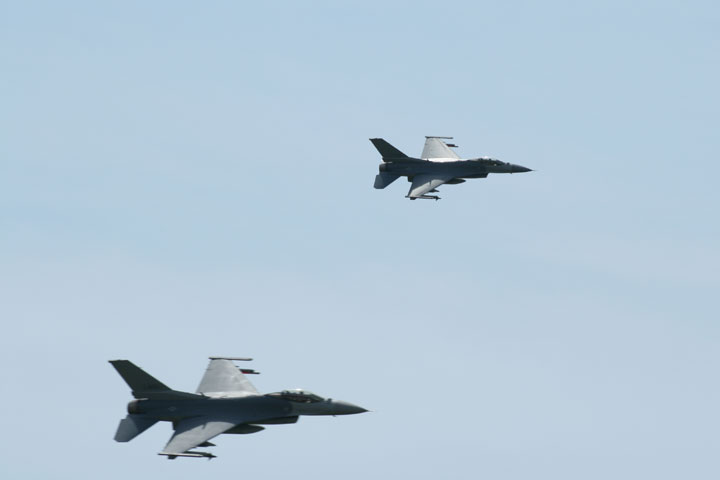 Show opening by IN Air National Guard F-16s.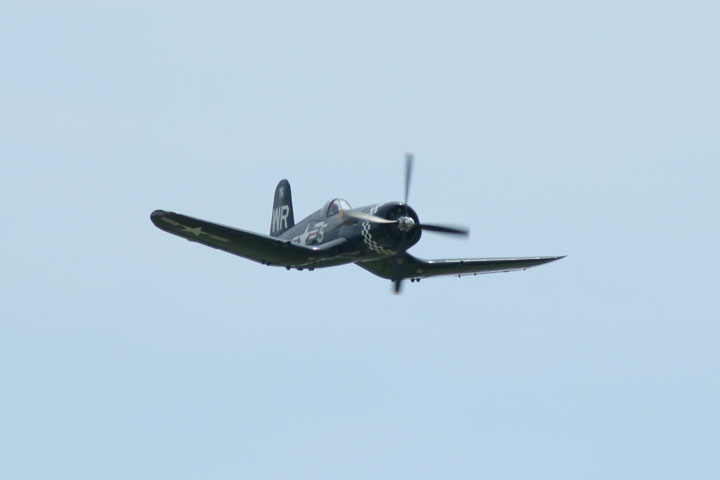 Dave Folk from Kalamazoo, MI performing an aerobatic maneuver in his F4U Corsair.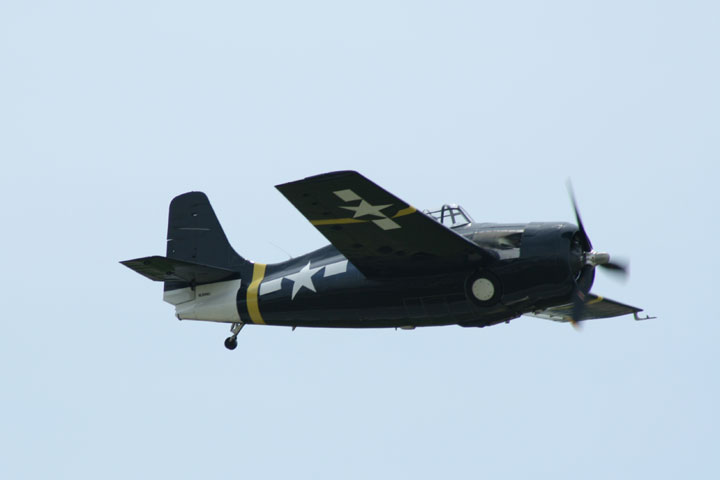 Mike Gillian from Downers Grove, IL performing in his FM-2.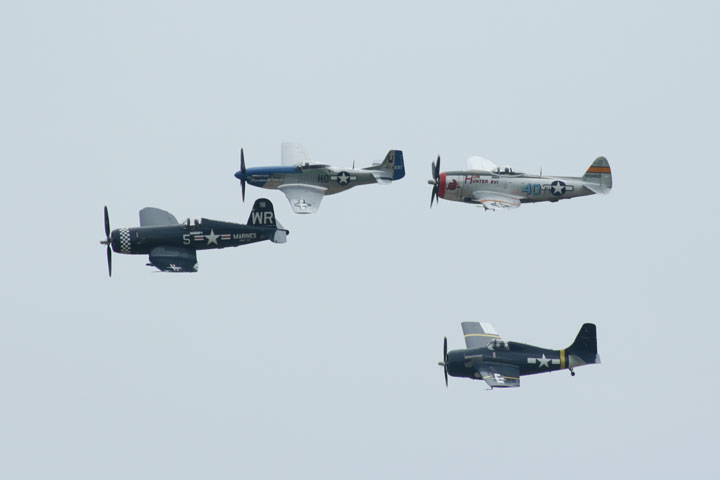 One time pass on Sunday only of F4U, P-51, P-47 and FM-2.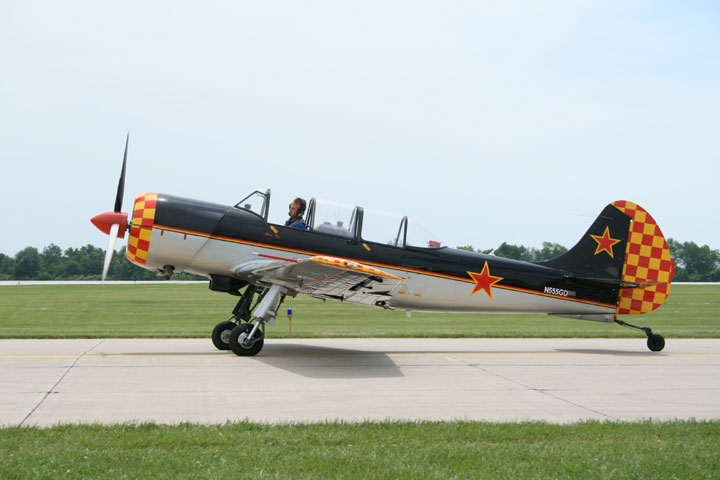 Glenn Foy of Indianapolis taxies out in his Yak-52TW.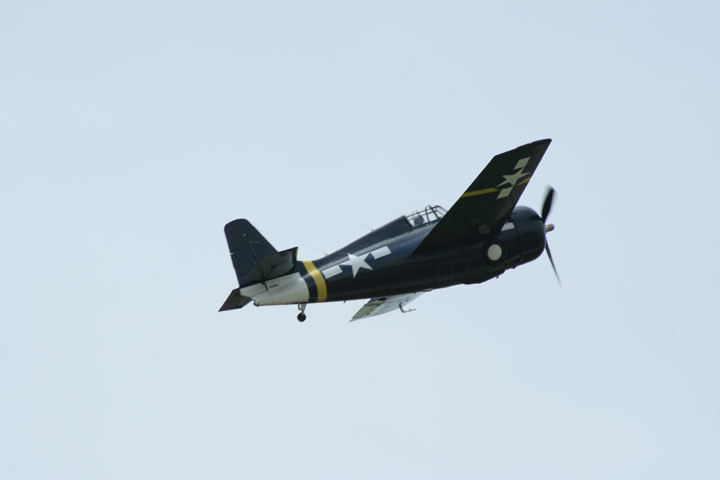 Mike Gillian pulling up at the bottom of an aerobatic maneuver. Both he and Dave Folk in the Corsair flew their routines together in trail. Mike had to work a little harder than Dave to keep up in his faster Corsair. This was a first for the Indy Air Show in flying dissimilar warbirds together in a aerobatic routine.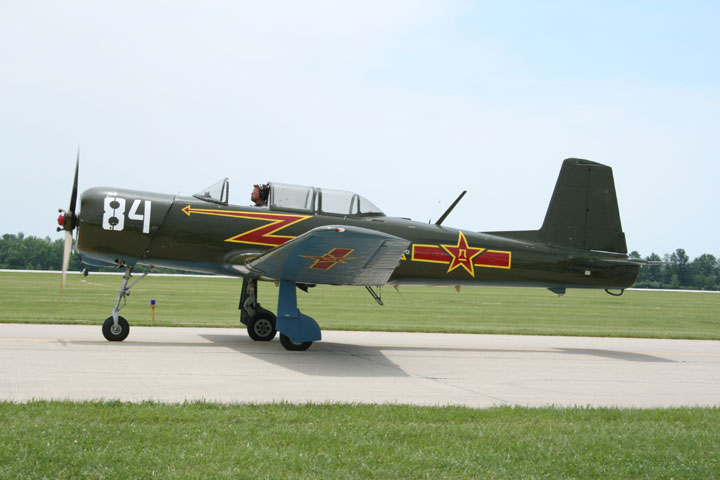 CJ-6 owned by Allyn Beaver of Noblesville, IN.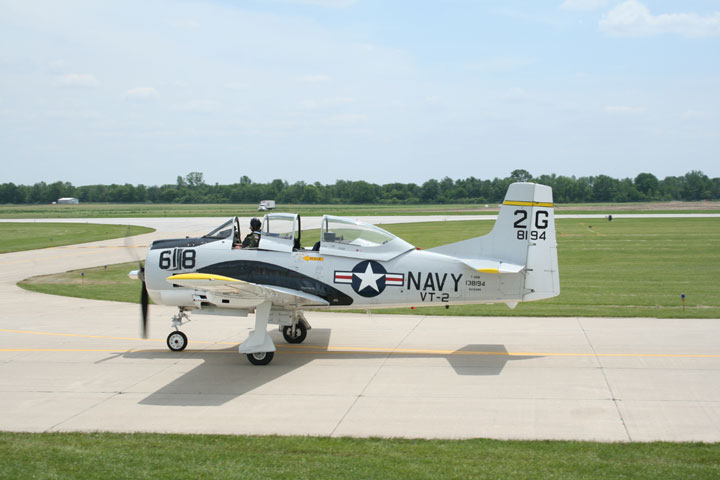 T-28 owned by Jim Stitt of Cincinnati, OH.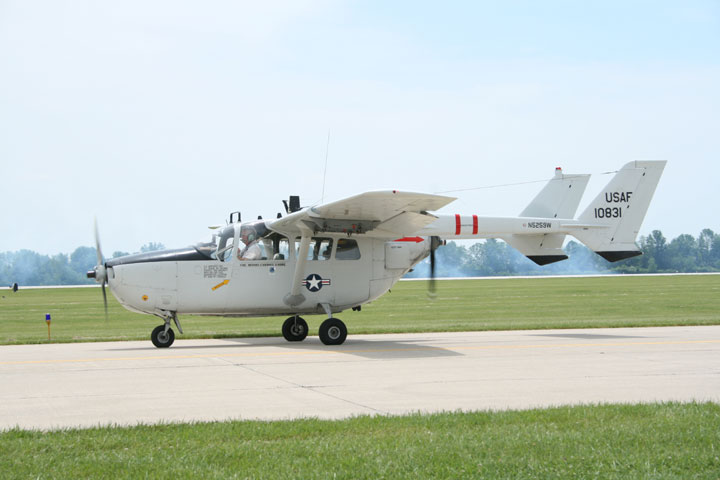 O-2A owned by Dennis Labbe of Ft. Meyers, Fl. Dennis is a great supporter of the show and has been coming up from Ft. Meyers for many years now to support the show.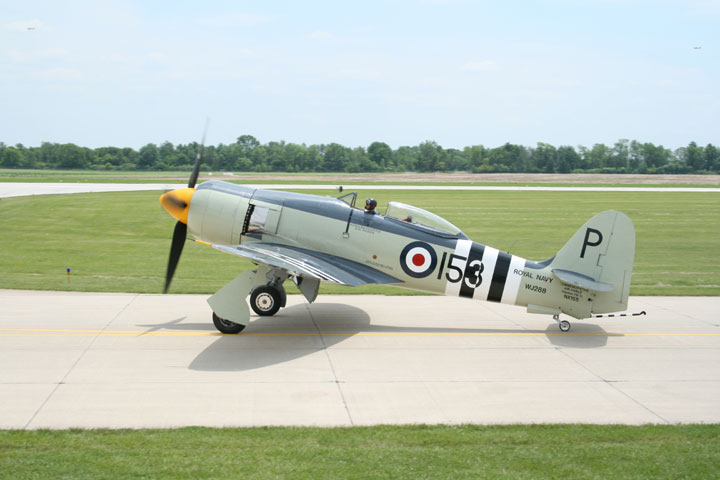 SeaFury operated by the Memphis Wing of the CAF flown by Dr. Dave Peeler. This was Dave's third year at the show and his second performing an aerobatic routine for the crowd.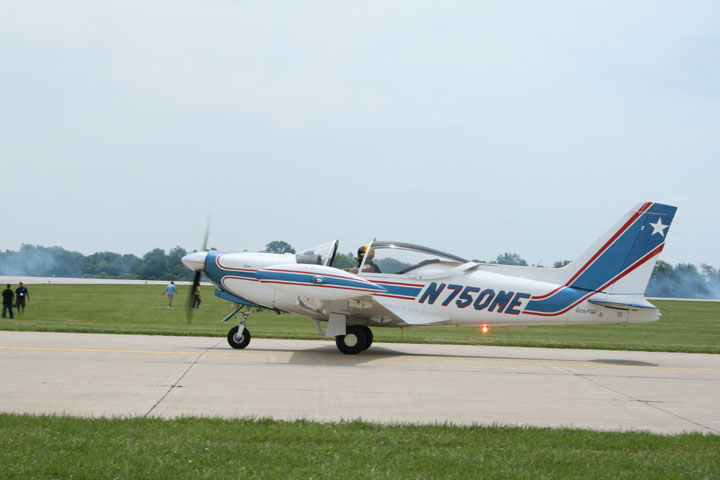 David Tan brought this Aermacchi SF.260 down from Wisconsin for the first time in 2009.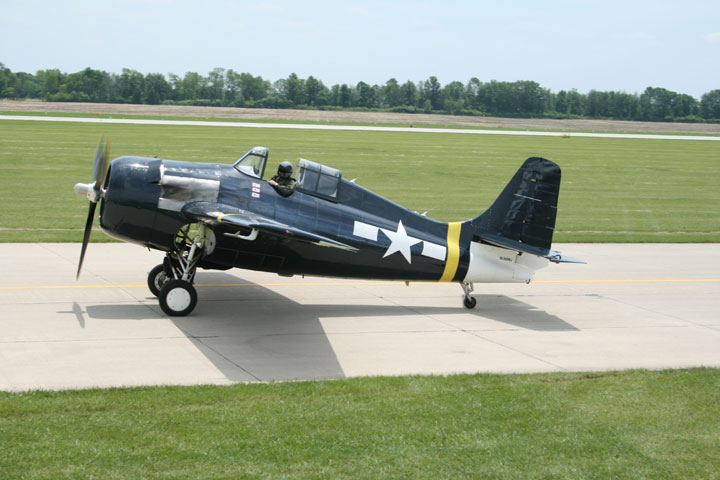 FM-2 owned by Mike Gillian of Downers Grove, IL This was Mike's second year at Indy.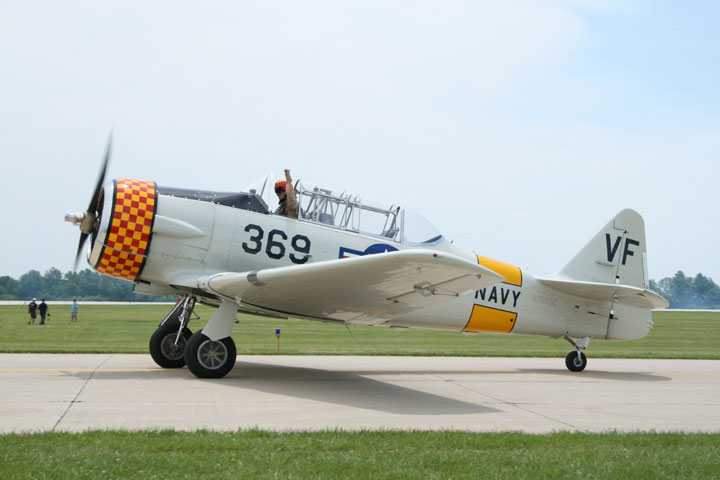 SNJ from the Tom Wood Collection, Indianapolis. The pilot is Duane Carroll.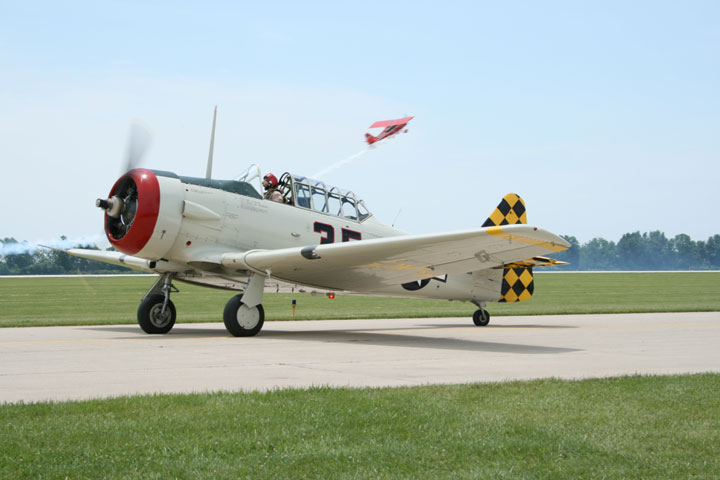 T-6 owned by Nathan Davis of Tipton, IN. Piloting this excellent restoration is Laura Stants from Kokomo, IN. This was her first year at the show.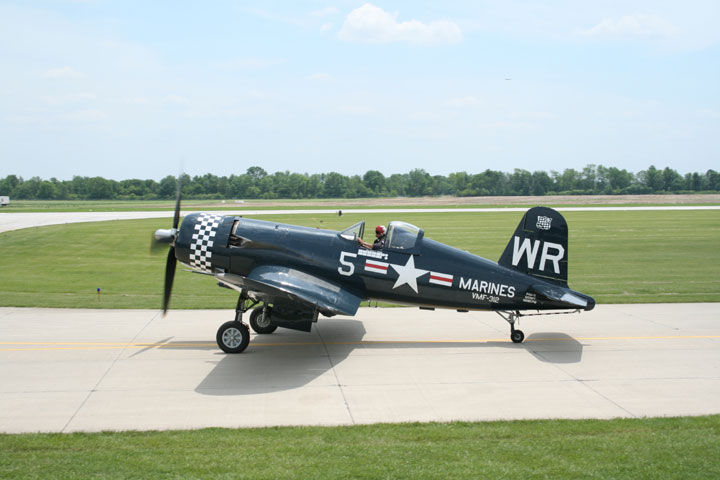 Dave Folk from Kalamazoo, MI in his F4U.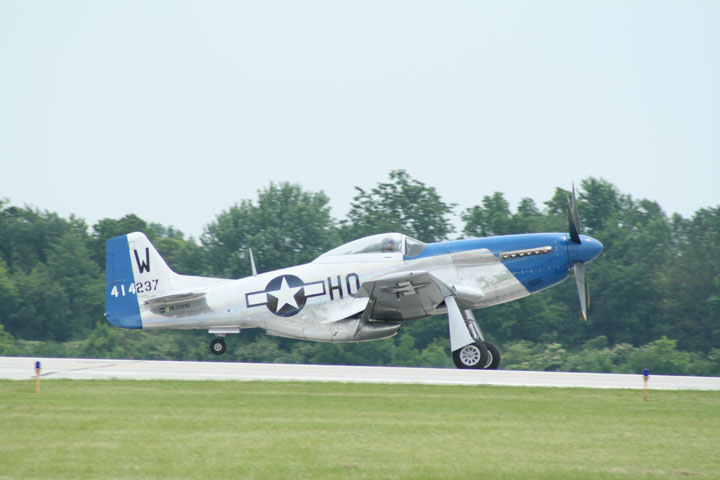 Vlado Lenoch from Chicago, IL in his P-51.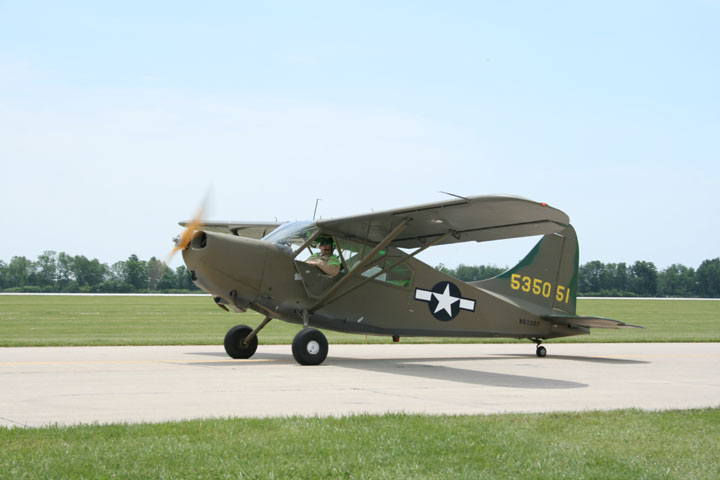 L-5 owned by Jason Sharkey of Indianapolis, IN and being piloted by Rodney Davis of Indianapolis. This was Rodney's first time flying in the show.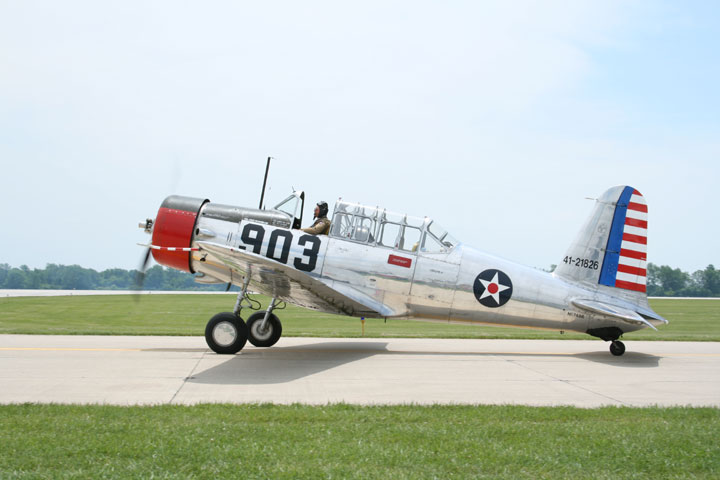 BT-13 owned and piloted by Greg Mahler of Indianapolis. Greg is also serves on the Indy Air Show committee.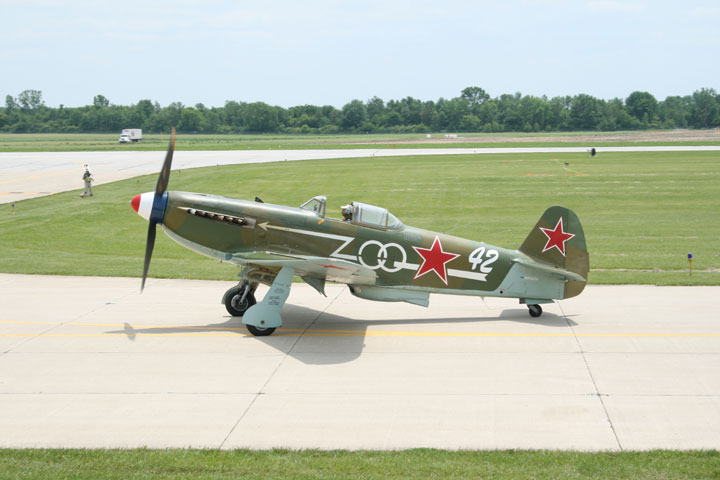 Yak-9 owned by Jim Cook of Waverly, AL This was Jim's fourth year at the show.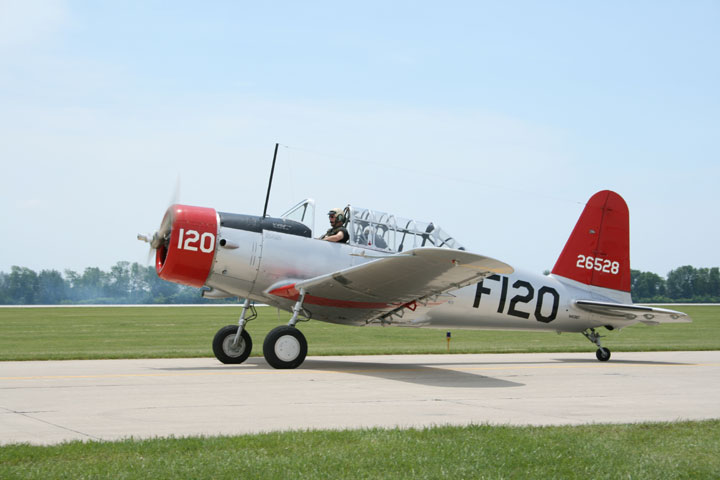 BT-13 owned by Martin Fall of Indianapolis, IN. Martin has supported the show since its beginning with his BT-13 and SNJ.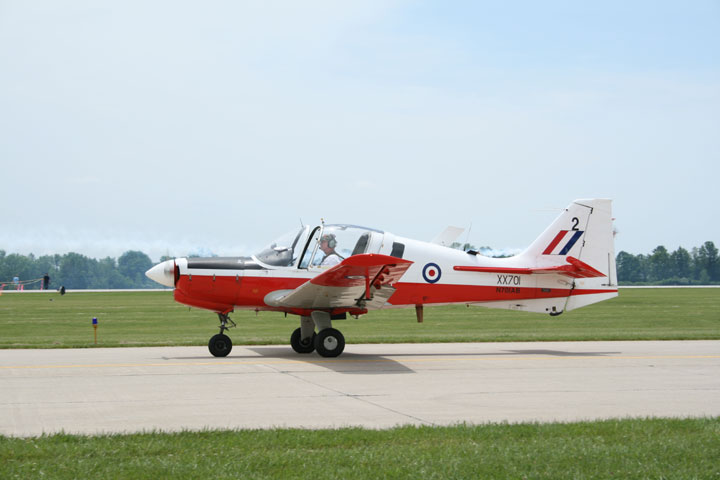 T1 Bulldog owned by Dale Sollenberger and John Joyce of Carmel, IN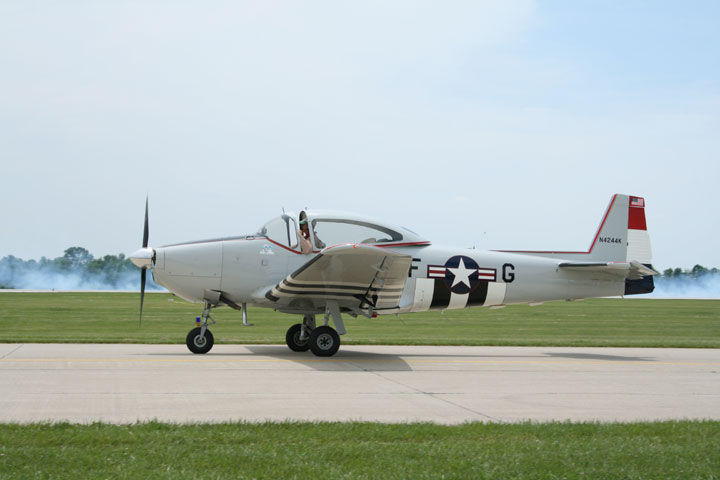 L-17 owned by Bill Klungle of Grand Haven, MI. Bill has supported the show for several years now.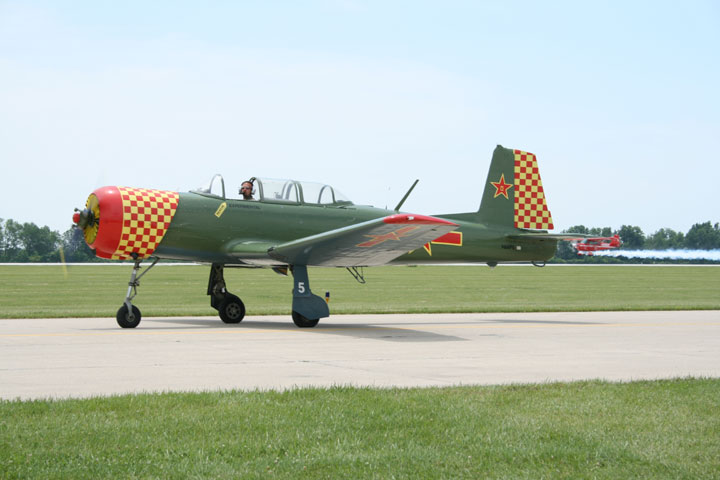 CJ-6 owned by Lynn Williams of Morristown, IN.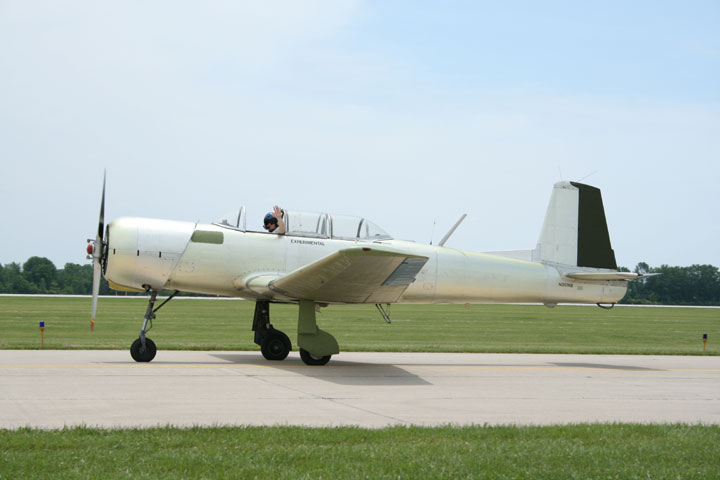 CJ-6 owned by Allyn Beaver of Noblesville, IN and piloted during the weekend by John Shuttleworth of Huntington, IN.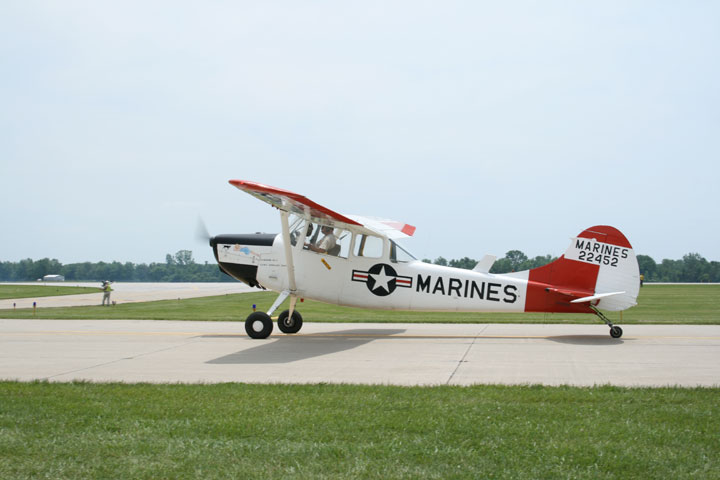 L-19 owned by Bill Finney of Muncie, IN. Bill and his wife Debbie, who volunteers in the Warbird Tent all weekend, have been supporters of the Indianapolis Air Show for many years. Their support is much appreciated by the air show staff.

Branson, MO Barksdale AFB, LA Chino, CA Monticello, IN Indianapolis, IN Middletown, OH Kokomo, IN Geneseo, NY
Oshkosh, WI Van Wert, OH Selfridge ANGB, MI Huey Reunion, Peru, IN Marion, IN Urbana, OH Waukegan, IL
Scott AFB, IL Houston, TX Randolph AFB, TX