2009 Airshows
Branson, MO Barksdale AFB, LA Chino, CA Monticello, IN Indianapolis, IN Middletown, OH Kokomo, IN Geneseo, NY
Oshkosh, WI Van Wert, OH Selfridge ANGB, MI Huey Reunion, Peru, IN Marion, IN Urbana, OH Waukegan, IL
Scott AFB, IL Houston, TX Randolph AFB, TX
Middletown Airport, OH Warbird Display and Hangar Dance 2009
June 20, 2009
The Wright Stuff Squadron of the Commemorative Air Force sponsored a Hangar Dance with warbird display on Saturday evening June 20, 2009 at Hook Airport in Middletown, OH. Middletown is the home of the Wright Stuff Squadron that operates the oldest flying Cessna T-50 and a Vietnam veteran O-2A. During the day on Saturday P-51 "Rednose" was at Hook Airport giving warbird rides. There was an excellent selection of 10 warbirds on display for the dance participants.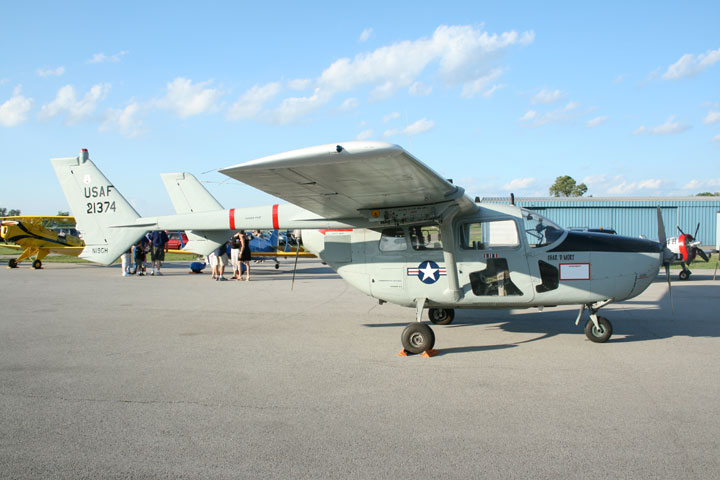 O-2A 21374 saw service in SE Asia as did all O-2s. This important warbird was added to the Wright Stuff Squadron's collection in 2008.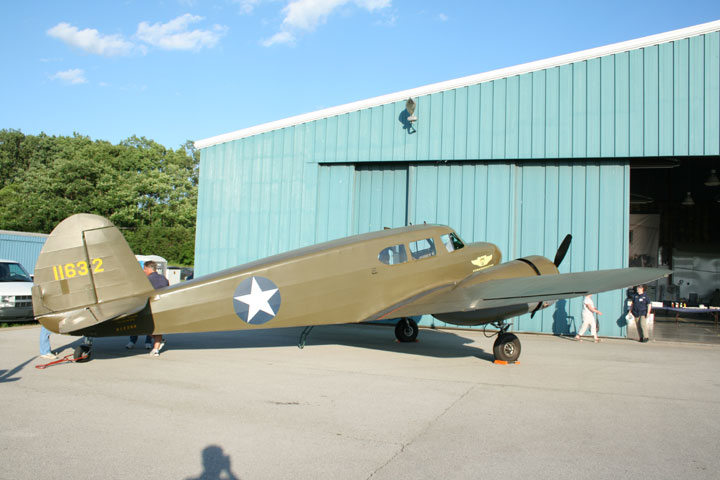 Cessna T-50 operated by the Wright Stuff Squadron.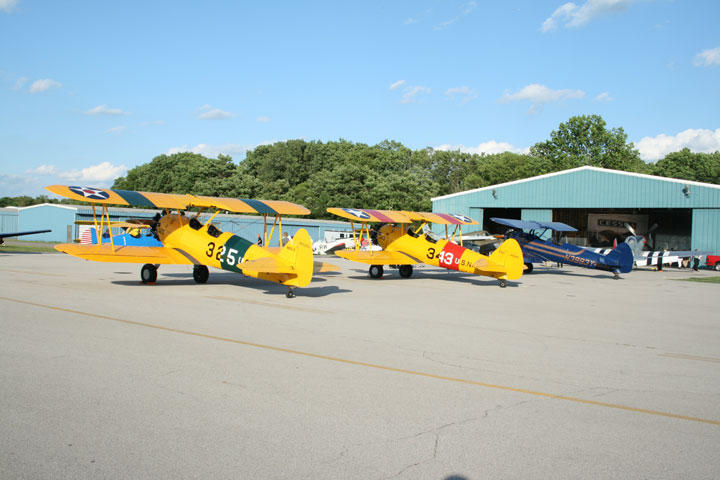 Three Boeing PT-17s and one Mustang.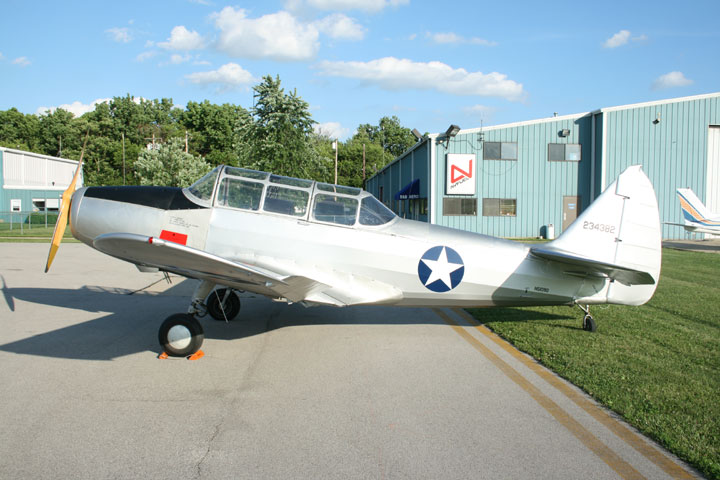 This great looking Fairchild PT-23 was brought in for display by the Butler County Wabirds of Ohio.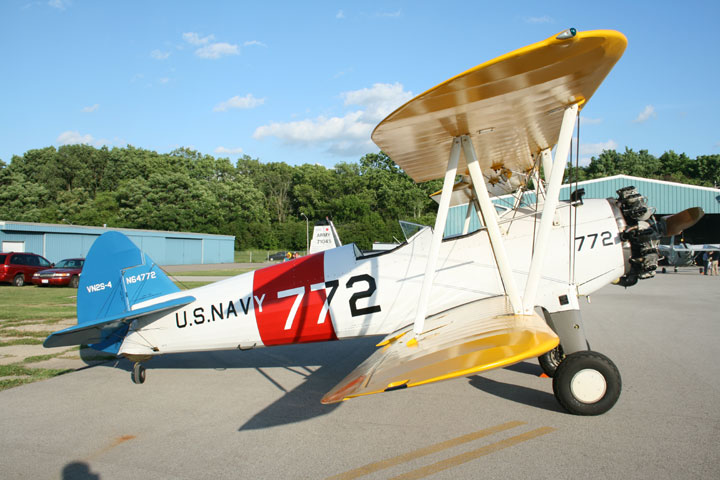 Carl Simmons brought this PT-17 down from Dayton, OH.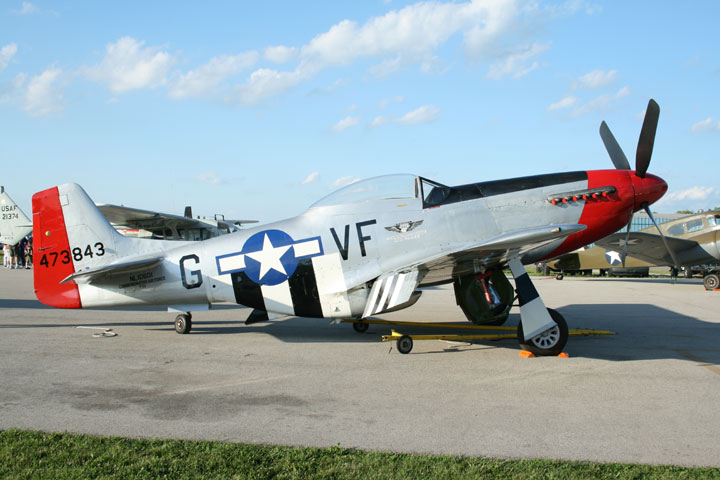 CAF P-51 "Rednose" is the original aircraft purchased by the organization in 1957. It is now operated by the Dixie Wing in Georgia.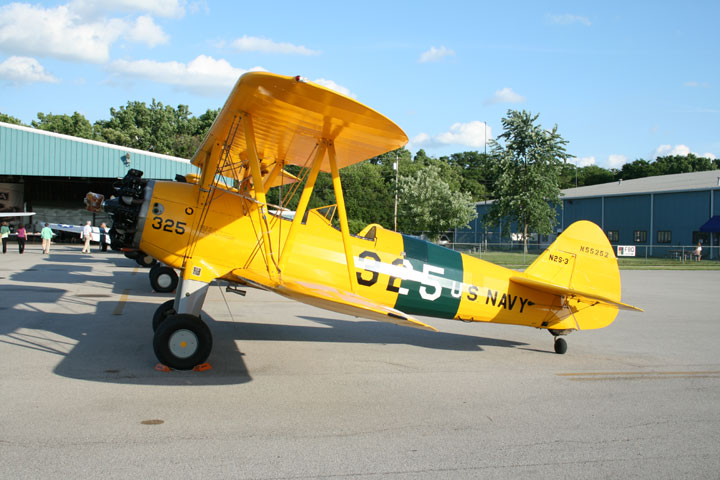 displayed Kevin Carroll of Cincinnati displayed this excellent looking Boeing PT-17.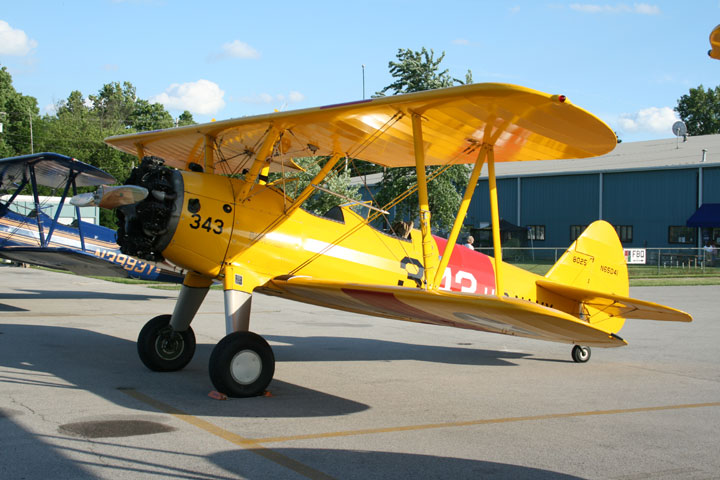 Another Boeing PT-17 on display. This one was rebuilt and is owned by Joe Wright of Hamilton, OH.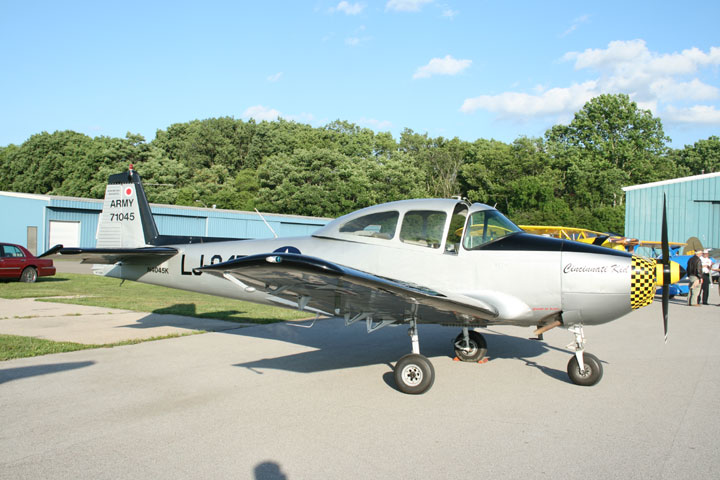 North American L-17 "Cincinnati Kid" is owned and operated by the Cincy Warbirds of Norwood, OH.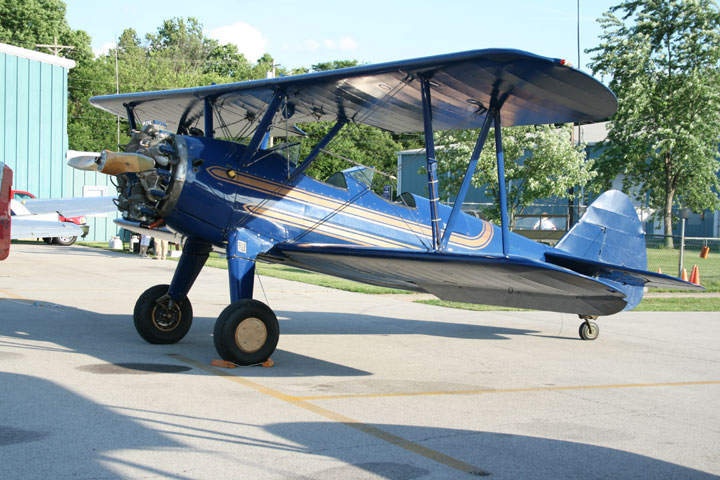 Unidentified Boeing PT-17 in civilian paint scheme.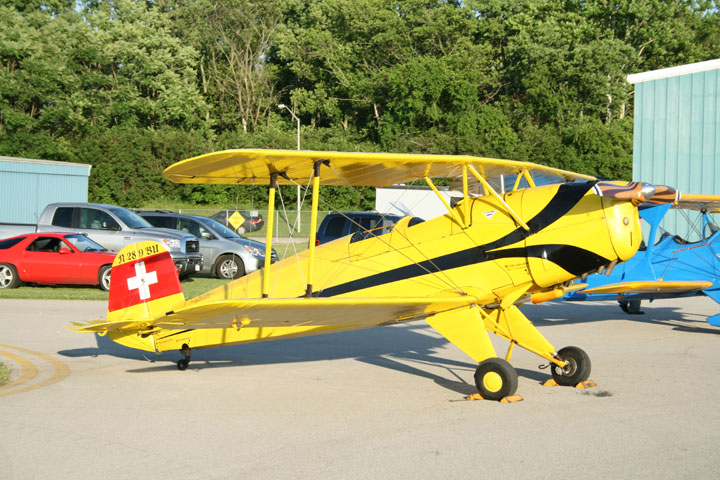 This E3B Bucker Junkmann is owned by Ernest Streifthau of Germantown in Ohio.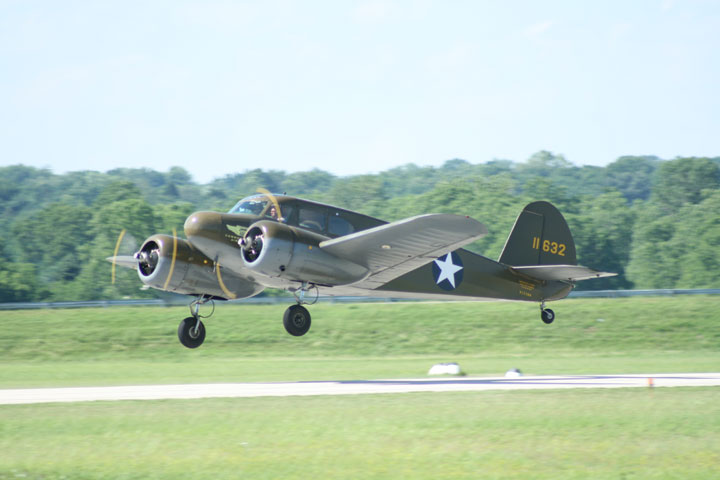 T-50 taking off into a cross wing earlier in the day for pilot checkout.
Branson, MO Barksdale AFB, LA Chino, CA Monticello, IN Indianapolis, IN Middletown, OH Kokomo, IN Geneseo, NY
Oshkosh, WI Van Wert, OH Selfridge ANGB, MI Huey Reunion, Peru, IN Marion, IN Urbana, OH Waukegan, IL
Scott AFB, IL Houston, TX Randolph AFB, TX