2009 Airshows
Branson, MO Barksdale AFB, LA Chino, CA Monticello, IN Indianapolis, IN Middletown, OH Kokomo, IN Geneseo, NY
Oshkosh, WI Van Wert, OH Selfridge ANGB, MI Huey Reunion, Peru, IN Marion, IN Urbana, OH Waukegan, IL
Scott AFB, IL Houston, TX Randolph AFB, TX
Van Wert, OH Wheels and Wings Open House 2009
August 8, 2009
This airport open house and appreciation had an excellent selection of warbirds. Unfortunately the O-2A operated by the Wright Stuff Squadron of the CAF was flown to Midland, TX CAF World HQ the next day as the local organization could no longer afford to operate it. The Cessna T-50 it brought also may suffer the same fate in the near future. So it was good that the airport was able to bring these two in and put them on display one last time.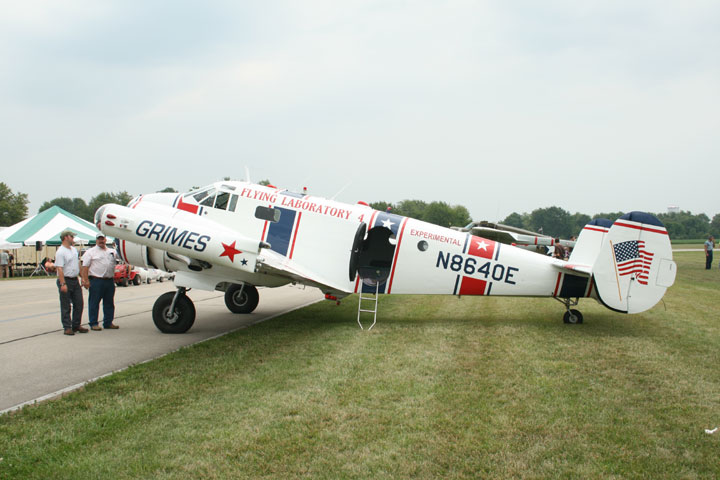 This great restoration of the Grimes Flying Lab from Urbana, OH was on hand.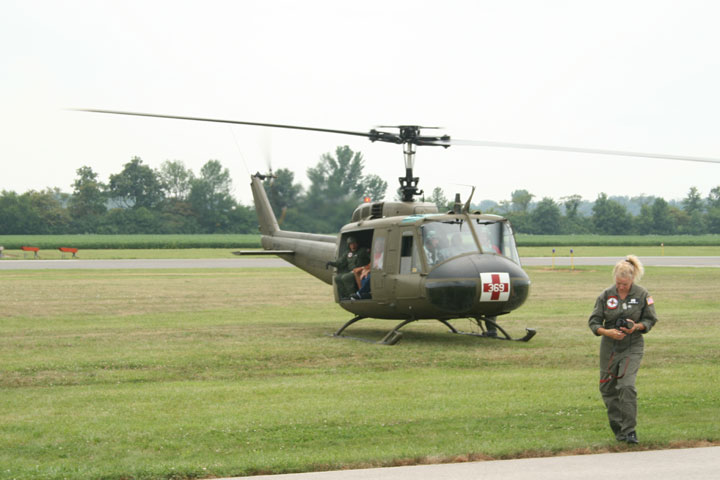 Another fine restoration on display was Huey 369 from the American Huey 369, Inc in Peru, IN. Getting ready for another flight.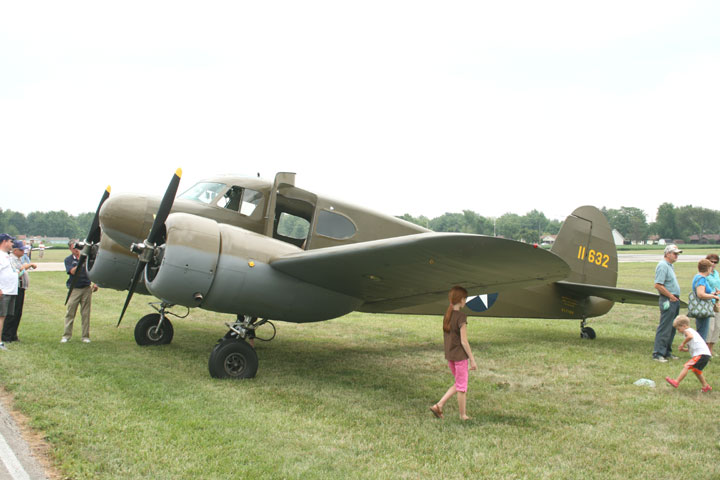 This Cessna T-50 underwent its own restoration several years ago and is now in pristine condition. The Bobcat was completely recovered over a several year period. It will be missed on the airshow circuit.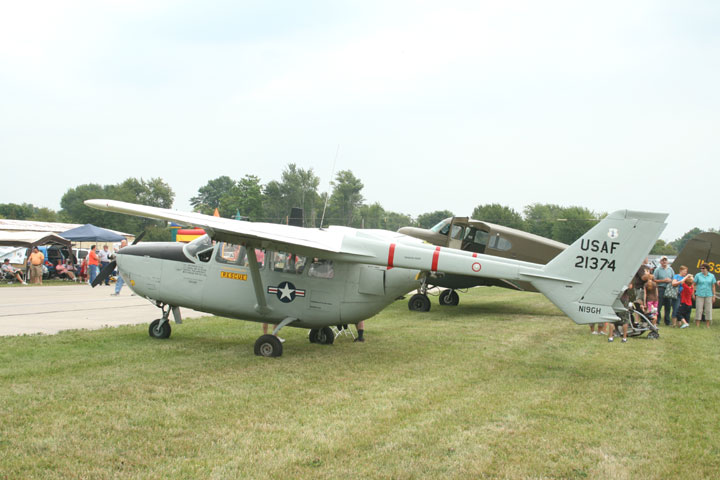 This O-2A like all other Cessna O-2's served in SEA. Although it had only been in the Ohio area for a year it will also be missed.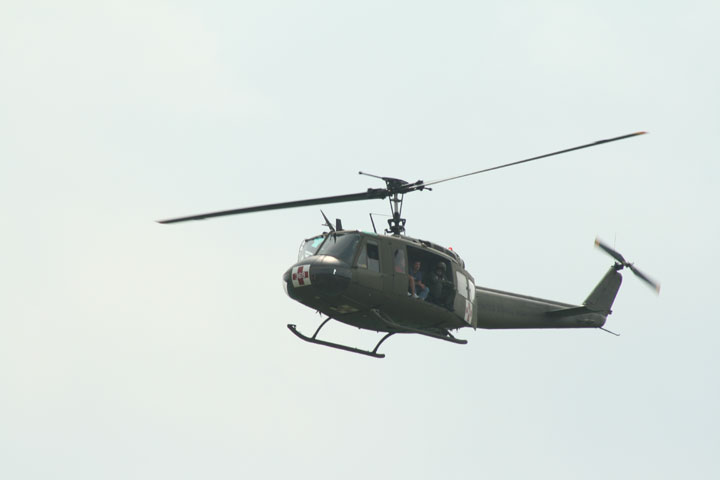 Huey 369 was giving both Membership and VIP/Sponsor flights at the event.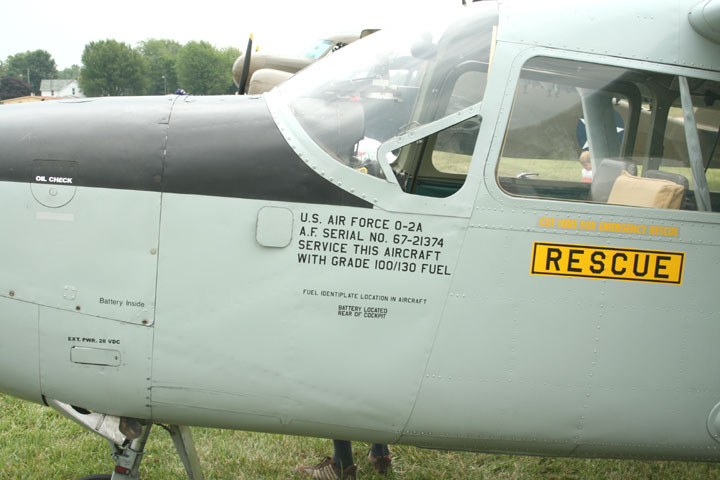 Close up of the aircraft data.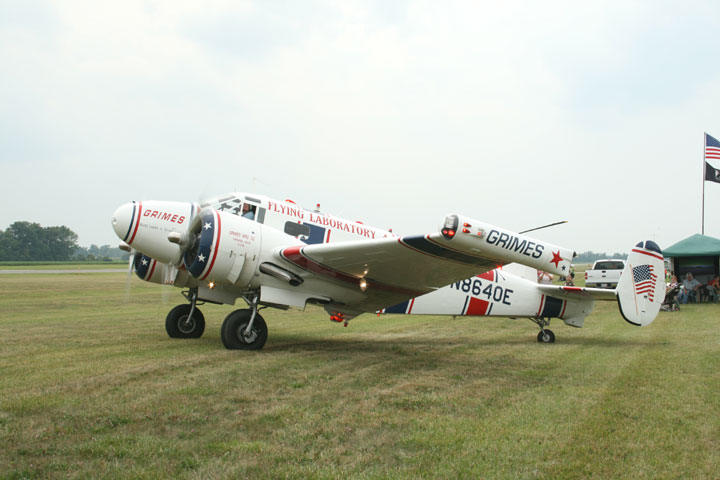 The Flying Lab taxiing out to the active. All of the lights are on.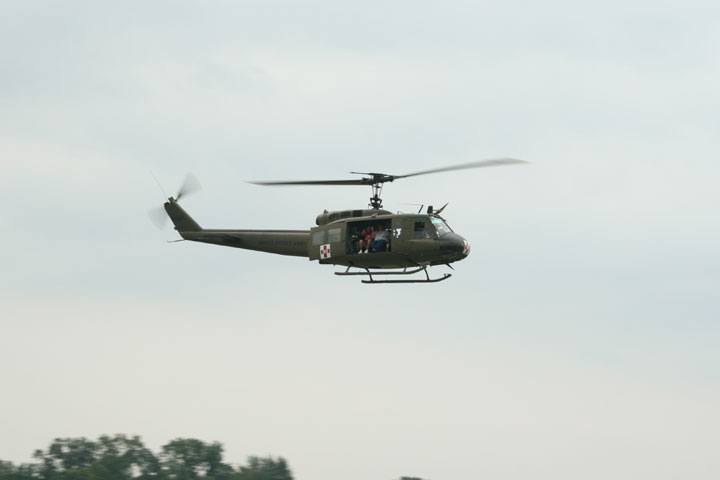 Huey 369 in flight.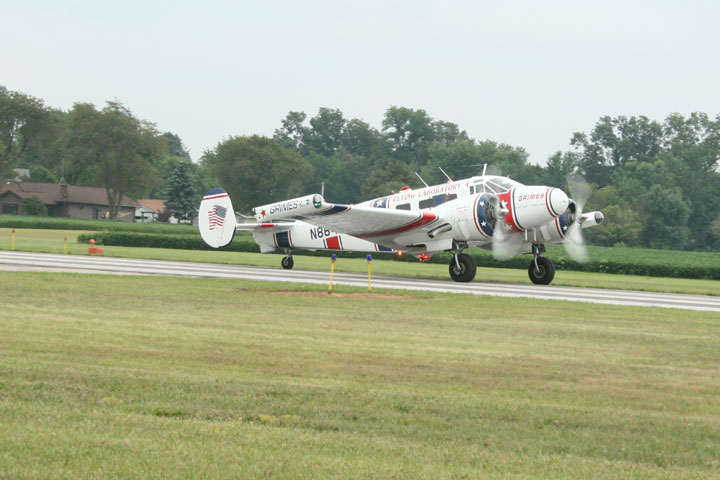 On the take-off roll.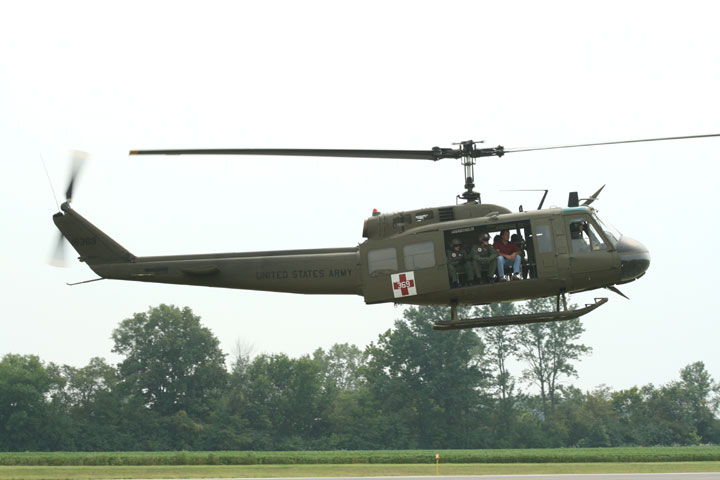 Huey 369 did not originally have the wire cutters.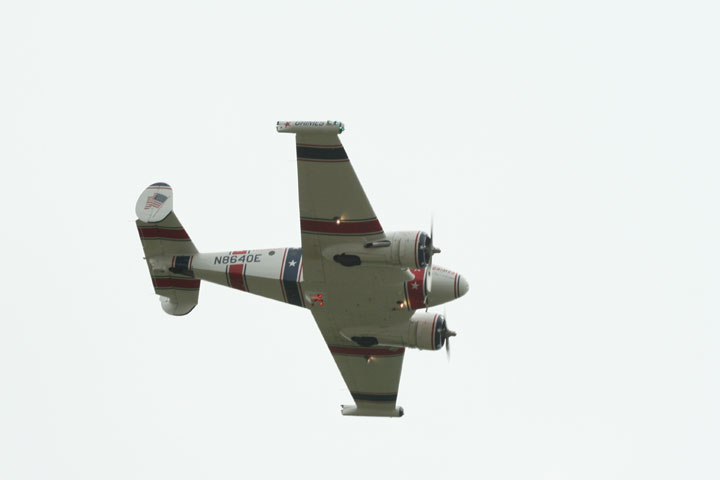 This is actually the first time I have been able to see The Flying Lab in the air.

Branson, MO Barksdale AFB, LA Chino, CA Monticello, IN Indianapolis, IN Middletown, OH Kokomo, IN Geneseo, NY
Oshkosh, WI Van Wert, OH Selfridge ANGB, MI Huey Reunion, Peru, IN Marion, IN Urbana, OH Waukegan, IL
Scott AFB, IL Houston, TX Randolph AFB, TX