2011 Airshows
Tyndall AFB, FL NAS Fort Worth JRB, TX Indianapolis Regional, IN Terre Haute, IN Open House Monticello, IN Open House Reading, PA WWII Weekend Cincinnati, OH B-29 Appearance Hamilton, ONT Kokomo, IN Indianapolis Metropolitan, IN Polk City, FL Willow Run, MI Indianapolis Regional, IN Indianapolis Executive, IN Grissom Aeroplex Huey Homecoming, IN Selfridge ANGB, MI Mattoon, IL Marion, IN Waukegan, IL Janesville, WI NAS Oceana, VA Watervliet, MI

Wings over Waukegan Air Show 2011 Photo Review
Warbirds at Waukegan, IL - September 10, 2011
This was my third year to Waukegan and was not a disappointment. While there are several acts that perform every year the emphasis is on warbirds and this year the A-4 Skyhawk and four ship Legacy Flights were highlights to an overall great show. I plan to return in 2012.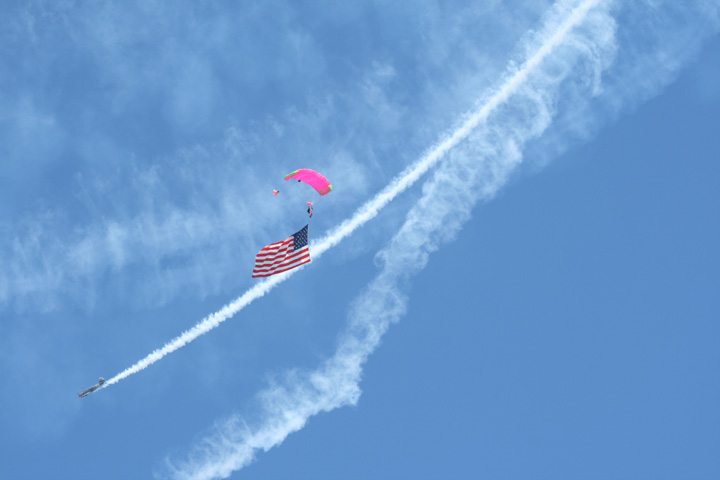 Flag Jump with the Aerostars circling the jumper.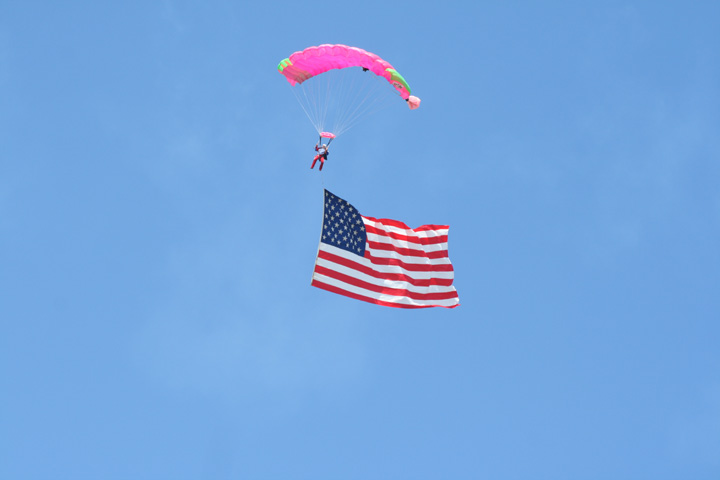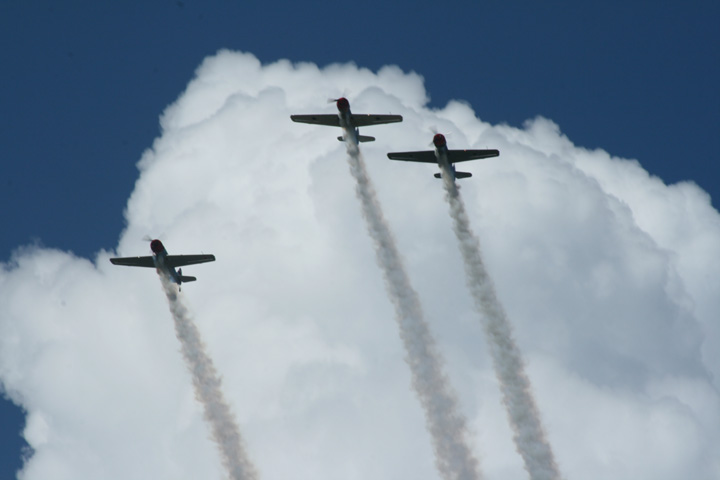 Aerostars doing a "teaser" after the Flag Jump silhouetted against the puffy clouds.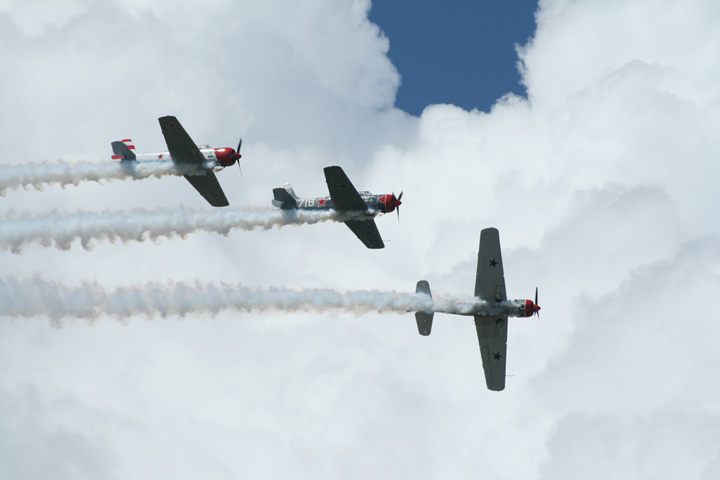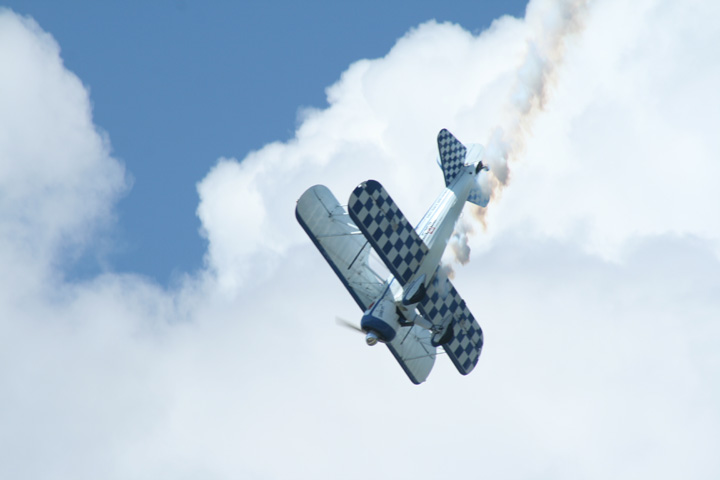 Dave Dacy in his Super Stearman is a staple at Wings over Waukegan.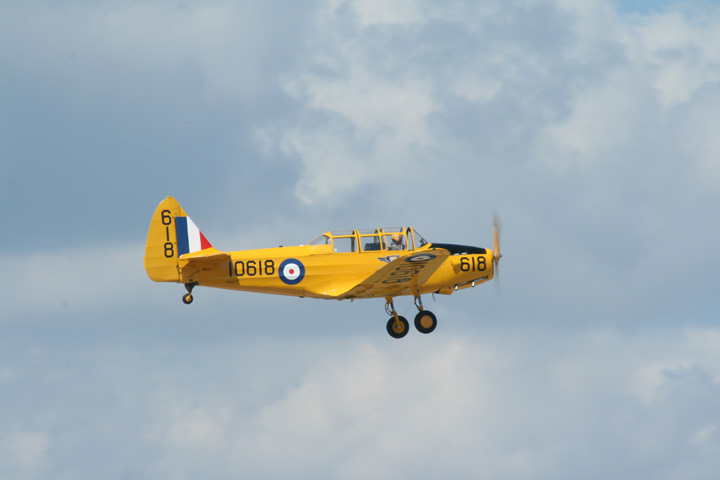 PT-26 in a warbird fly-by.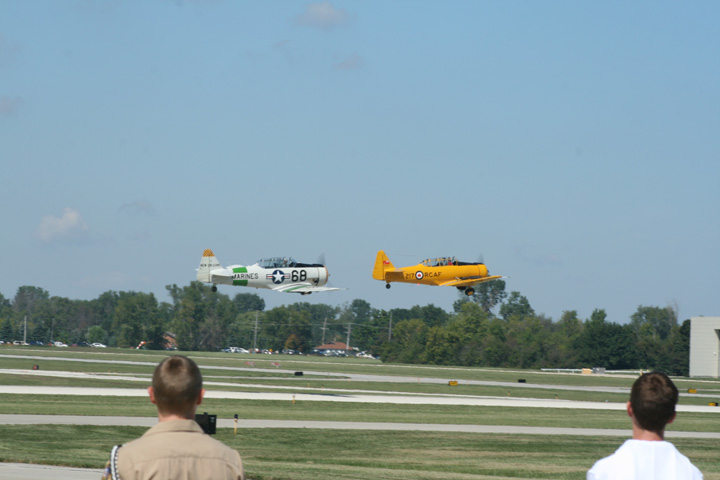 T-6 and Harvard in a formation takeoff.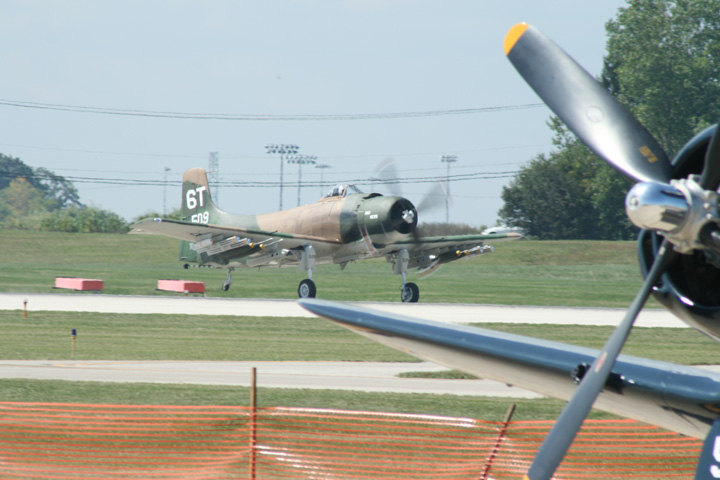 Paul's Wood's Skyraider on the takeoff roll.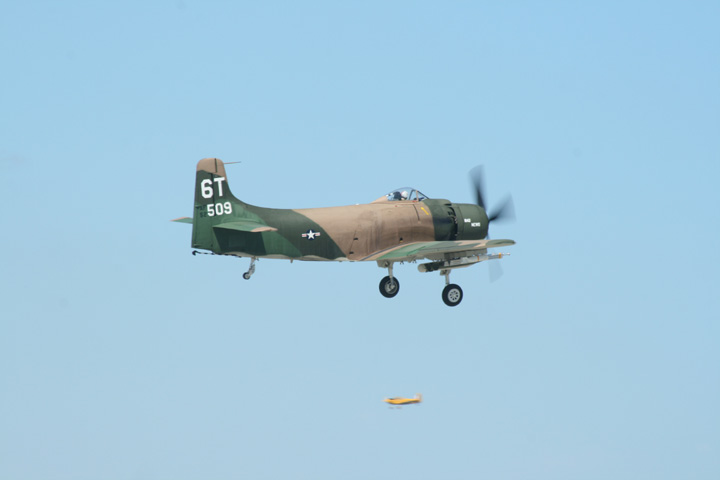 Lifting off with the PT-26 in the background coming around for another pass.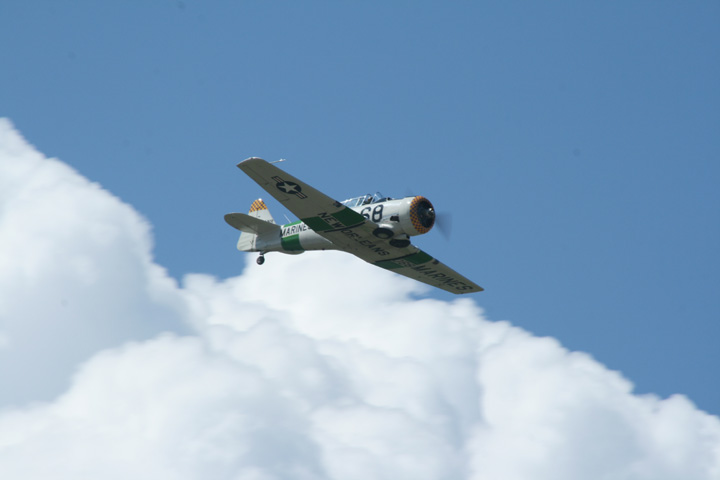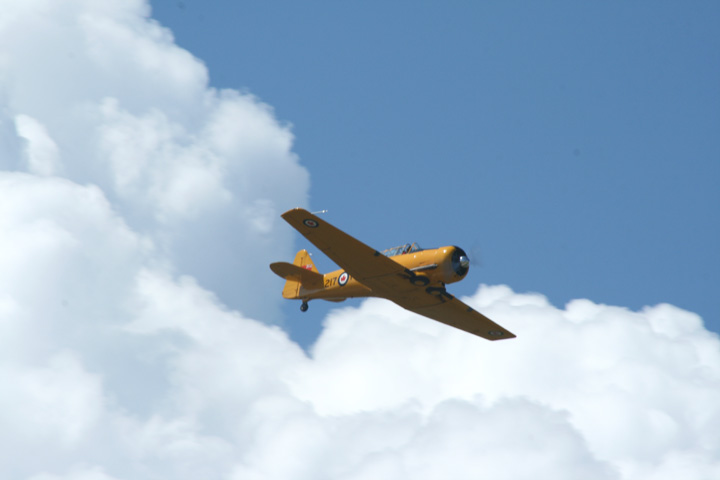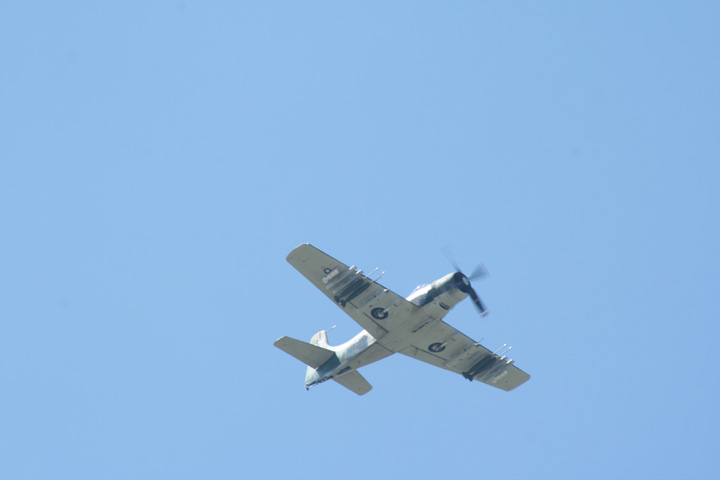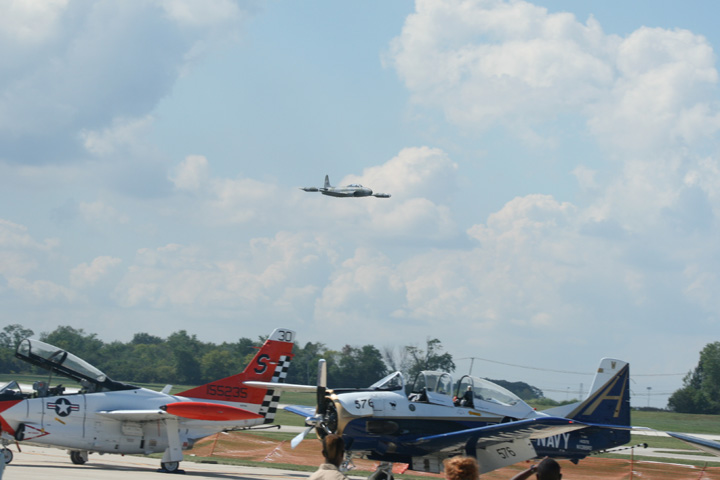 High speed passes were the order of the day for the T-33.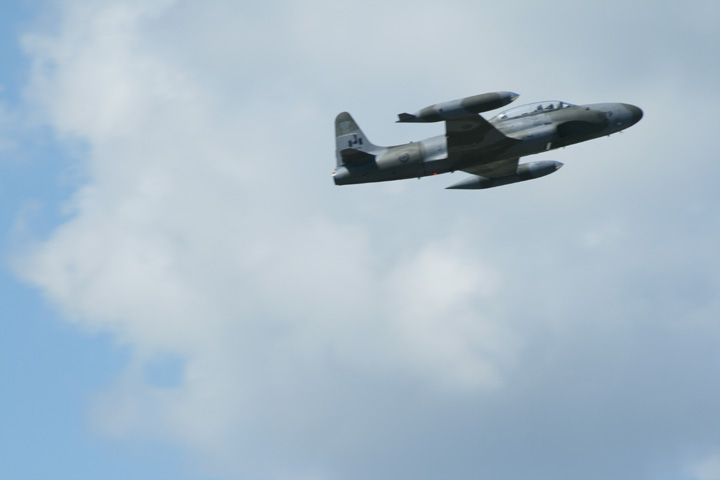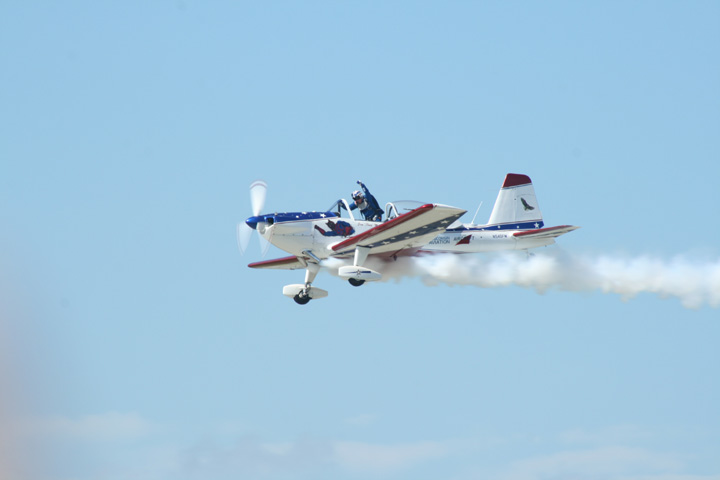 What's wrong with this picture? The pilot is standing on the seat with his right hand on the windscreen and waving with the left. No feet ont he rudder pedals or control stick here.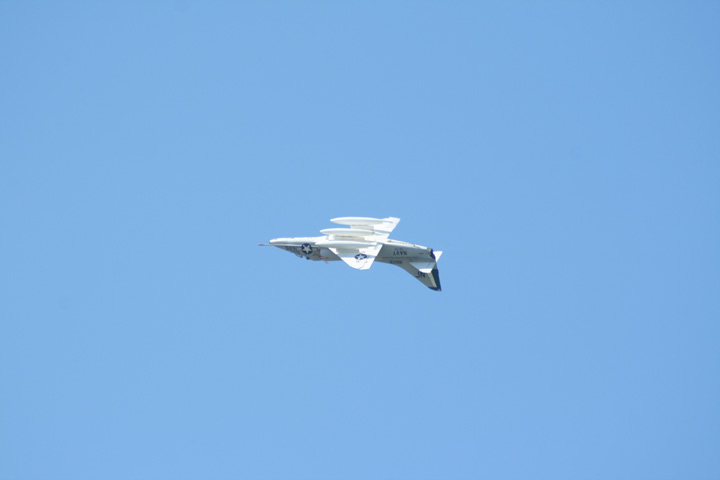 One of the true and unique highlights of the show was Paul Wood putting on a superb demonstration in his A-4 Skyhawk.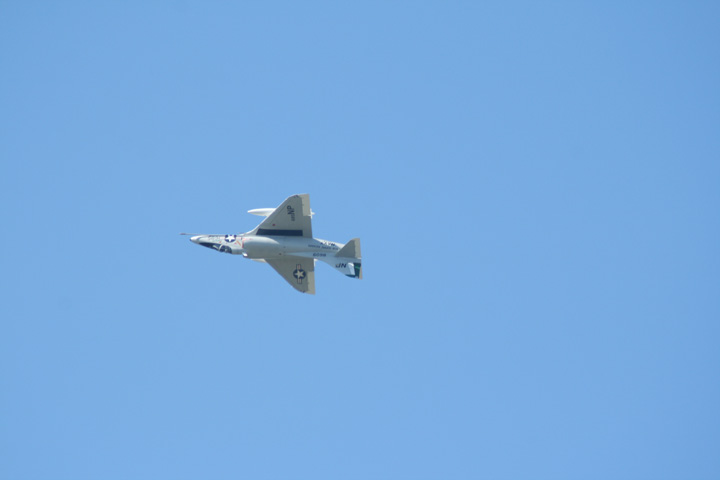 Paul spent a lot of time upside down.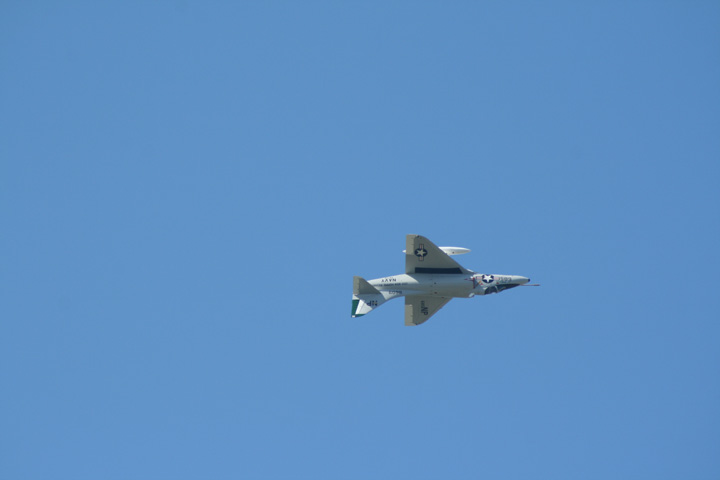 Each year Paul picks a different warbird out of his collection to showcase.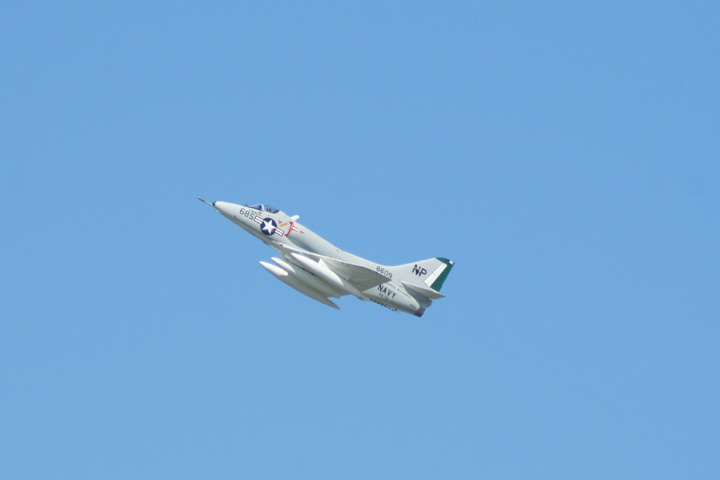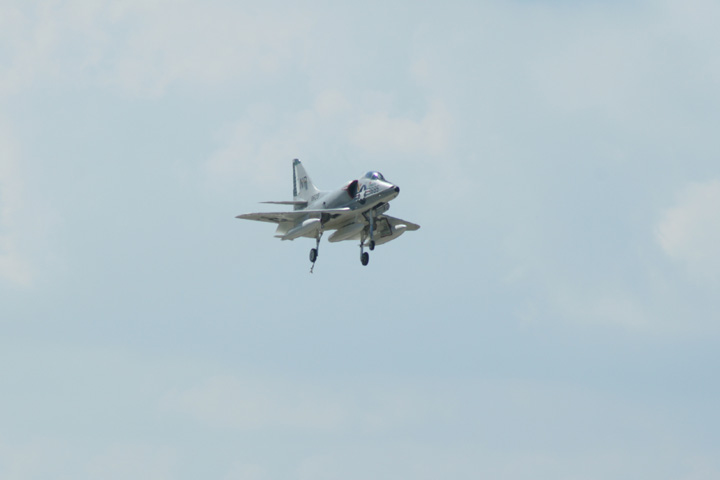 Carrier Approach!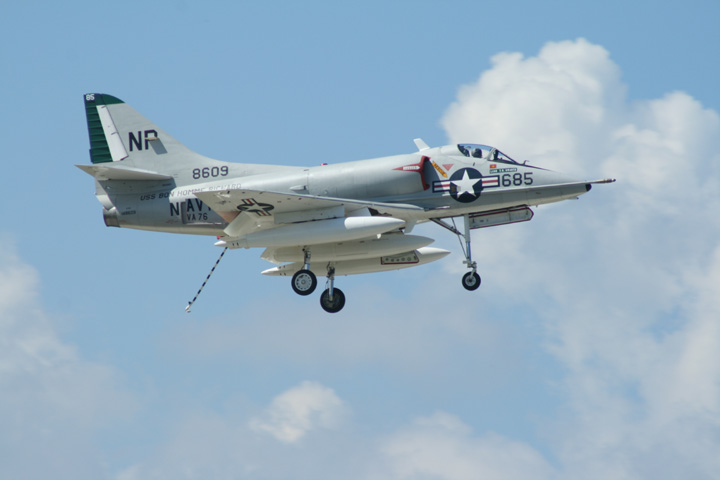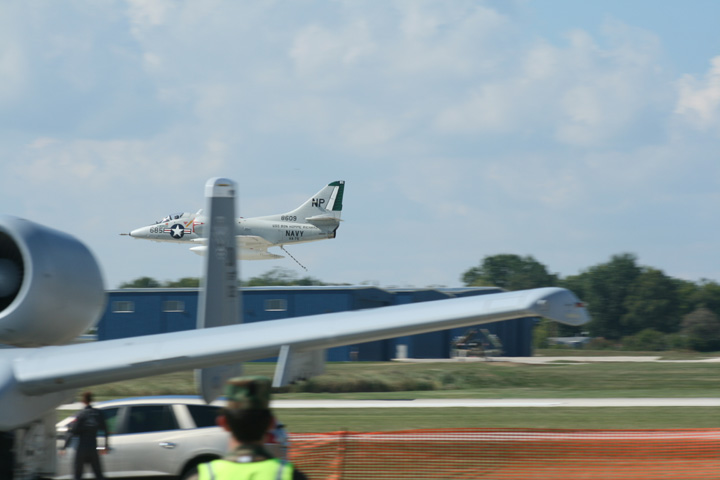 High speed hook down pass. A lot of clutter here but the photo shows how low the pass was.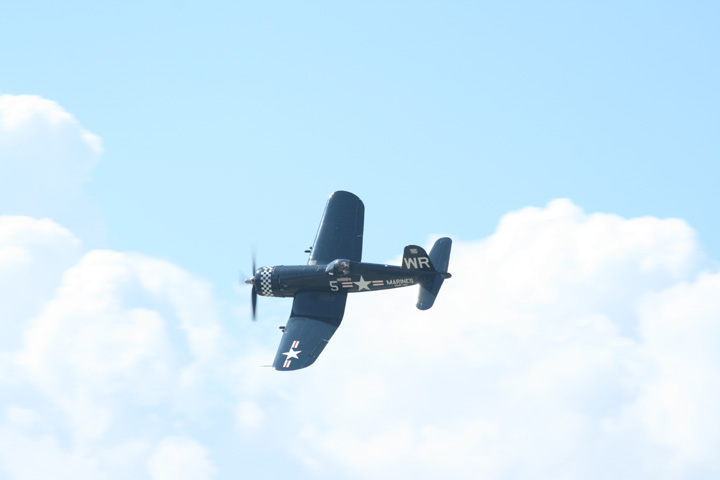 Dave Folk doing a photo pass before the Legacy Flight.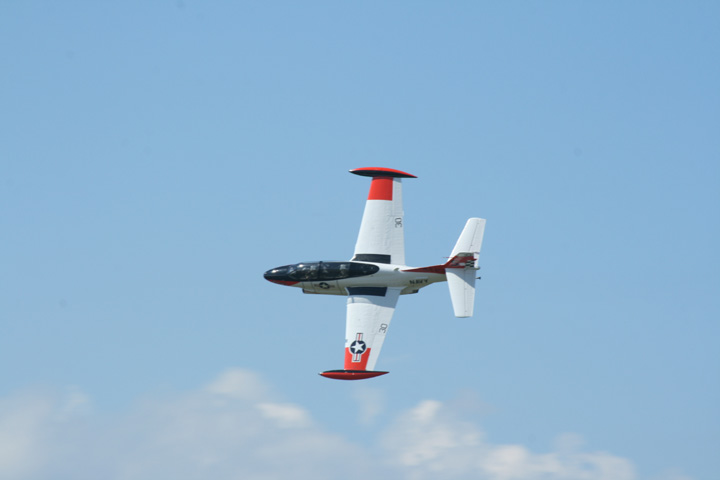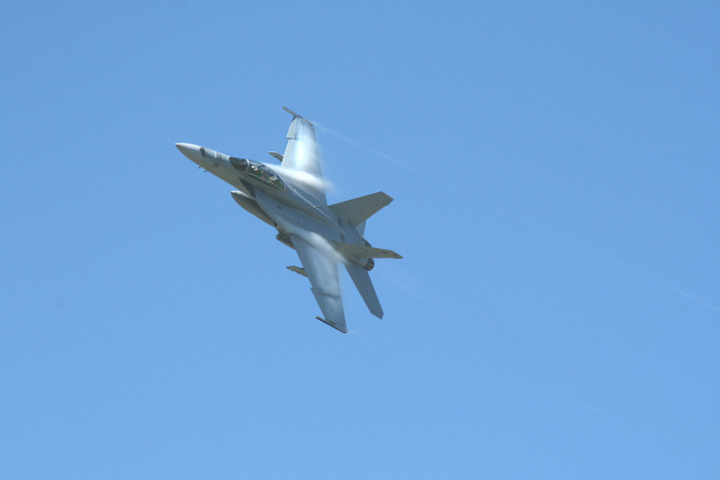 The F-18 moved some water vapor about during its passes.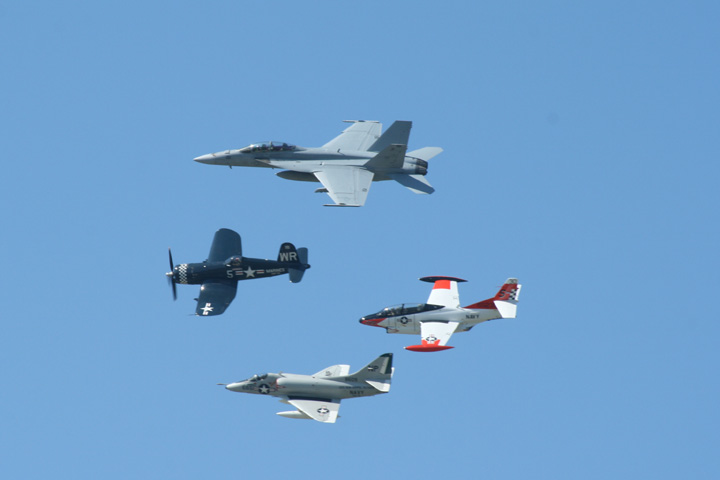 Legacy Flight. I have never seen three warbirds in a Legacy Flight. Another first at Waukegan.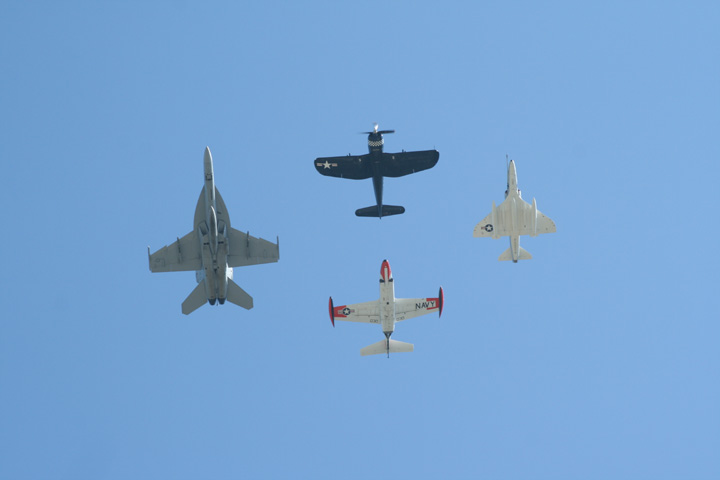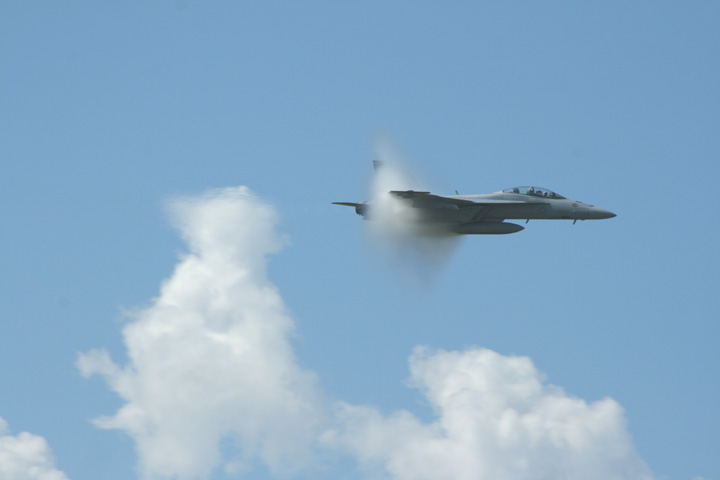 Moving out!!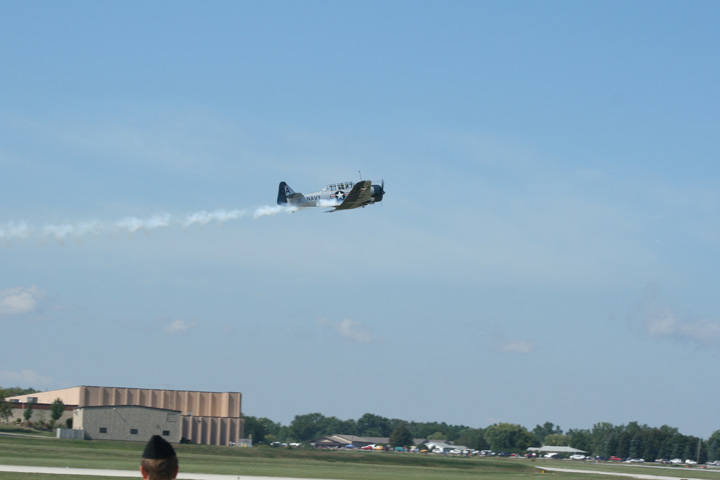 Clyde Zellers was on hand and performed his normal excellent SNJ routine.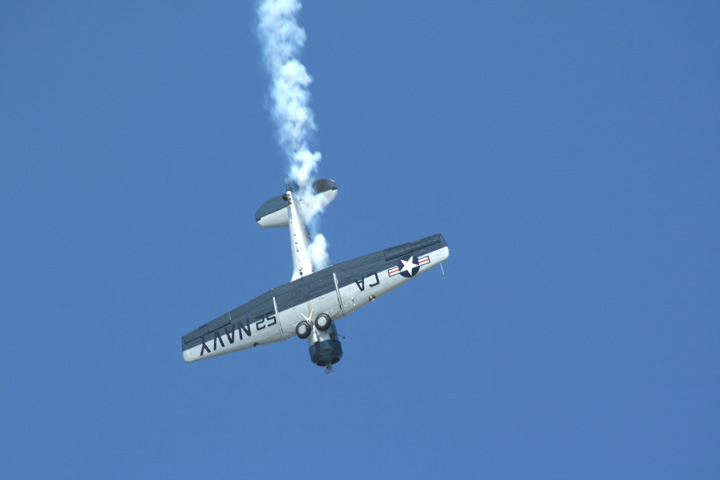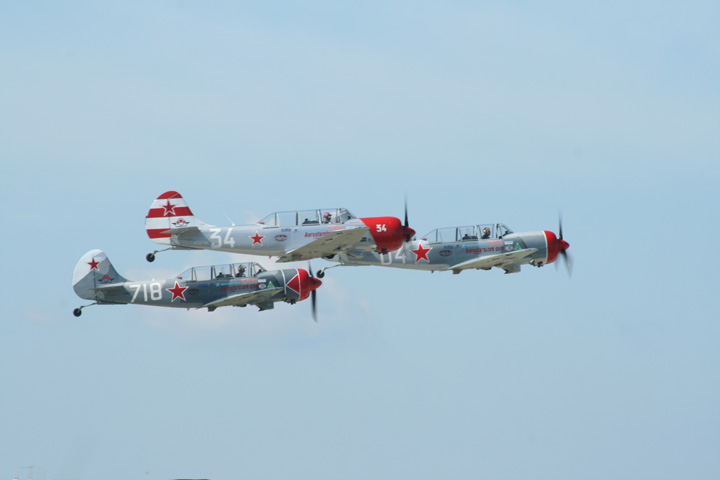 The Aerostars take off for their routine.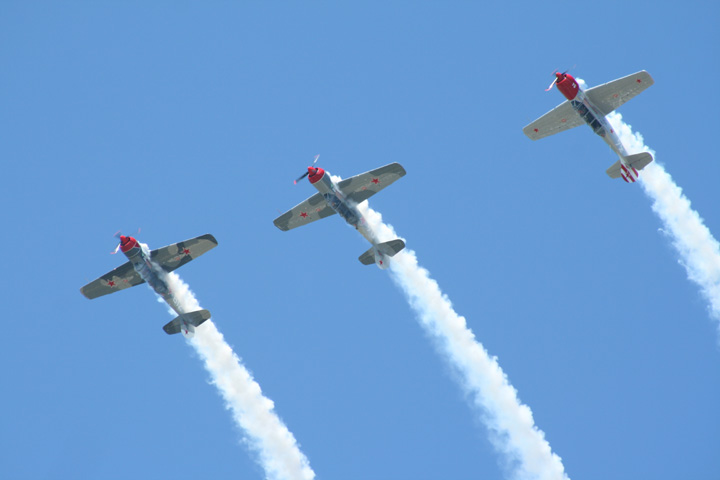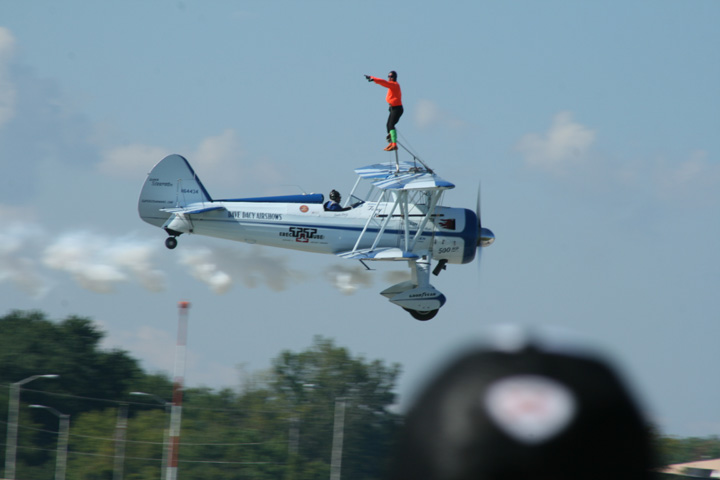 Tony Kazian riding backwards on Dave Dacy's Stearman.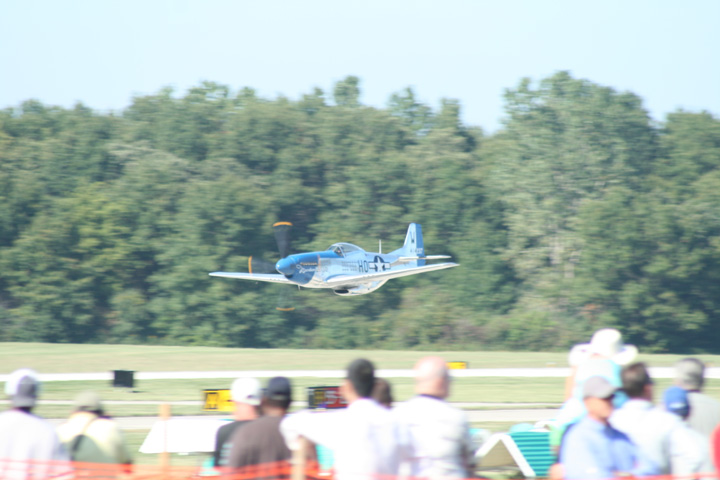 Vlado Lenoch finished up his excellent aerobatic routine with a high speed pass down the runway.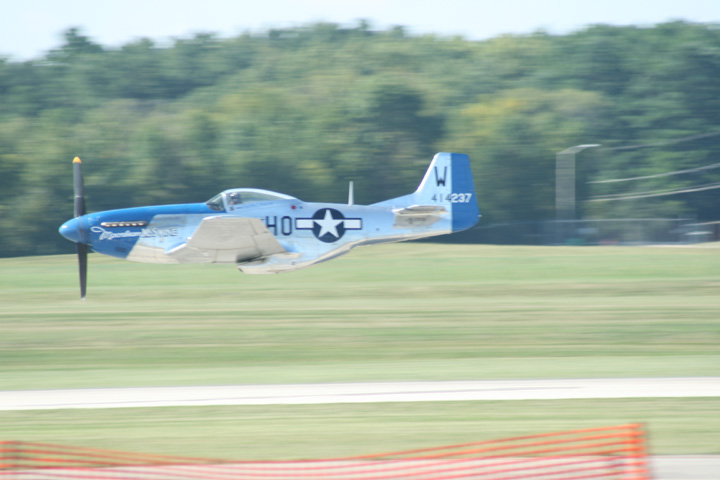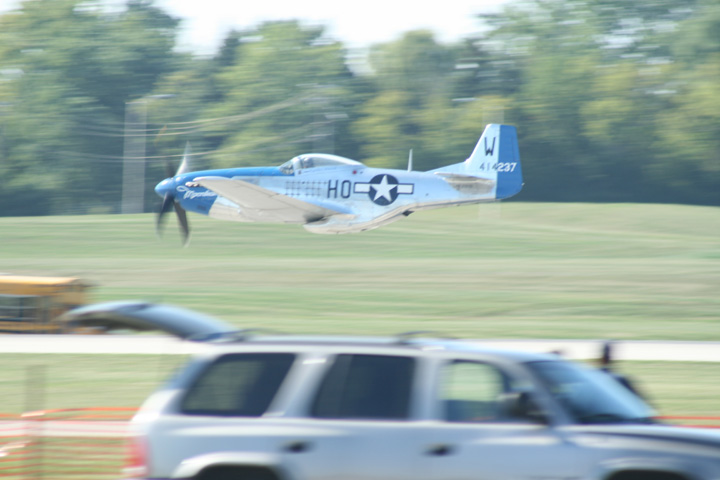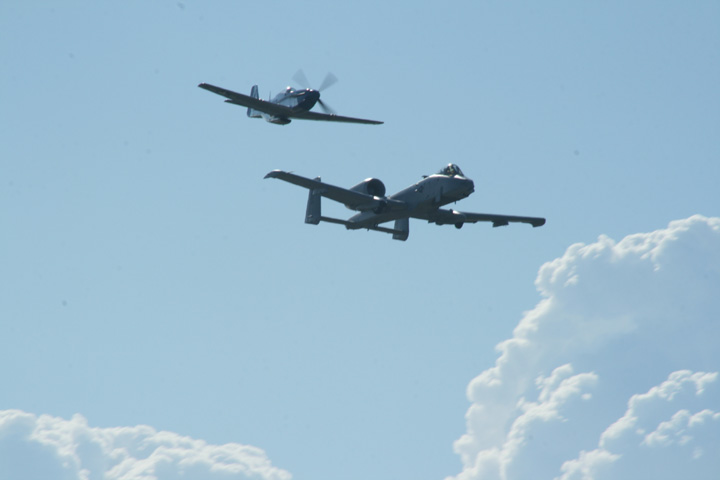 Heritage Flight.
Tyndall AFB, FL NAS Fort Worth JRB, TX Indianapolis Regional, IN Terre Haute, IN Open House Monticello, IN Open House Reading, PA WWII Weekend Cincinnati, OH B-29 Appearance Hamilton, ONT Kokomo, IN Indianapolis Metropolitan, IN Polk City, FL Willow Run, MI Indianapolis Regional, IN Indianapolis Executive, IN Grissom Aeroplex Huey Homecoming, IN Selfridge ANGB, MI Mattoon, IL Marion, IN Waukegan, IL Janesville, WI NAS Oceana, VA Watervliet, MI