2011 Airshows
Tyndall AFB, FL NAS Fort Worth JRB, TX Indianapolis Regional, IN Terre Haute, IN Open House Monticello, IN Open House Reading, PA WWII Weekend Cincinnati, OH B-29 Appearance Hamilton, ONT Kokomo, IN Indianapolis Metropolitan, IN Polk City, FL Willow Run, MI Indianapolis Regional, IN Indianapolis Executive, IN Grissom Aeroplex Huey Homecoming, IN Selfridge ANGB, MI Mattoon, IL Marion, IN Waukegan, IL Janesville, WI NAS Oceana, VA Watervliet, MI

Indianapolis Metro Airport 2011 Open House Photo Review
Warbirds at Tom Wood Aviation Open House, Indianapolis Metro Airport - July 2, 2011
An Indiana Warbird Event
This open house is primarily focused on showcasing the Tom Wood Aviation Warbird Collection. On display this year were the collection's Grumman F8F Bearcat, the North American F-86 and SNJ. The P-51 Mustang was in annual so it was not available for display. Both the Bearcat and Sabre have not been seen in public in several years so this was an ideal time for warbird enthusiasts to come out and both view and photograph these two rare aircraft. We hope to see more of all of the Tom Wood Collection at more aviation events in the future.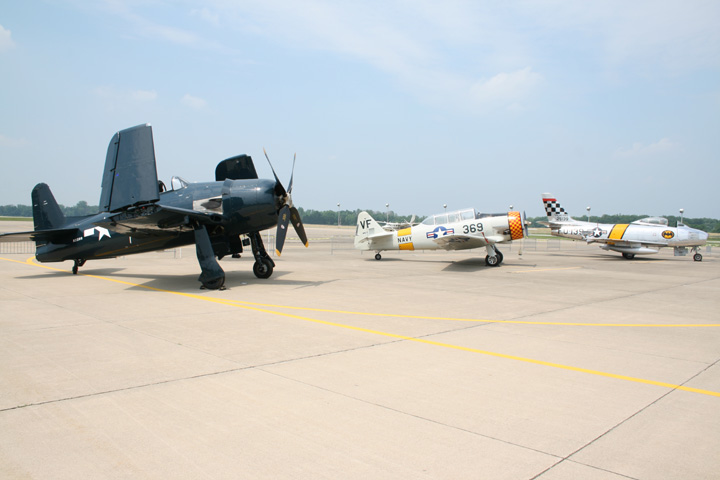 The Tom Wood Aviation Collection that was on display. The F8F Bearcat, North American SNJ and North American F-86 Sabre. The P-51 Mustang was in the hangar in the middle of it annual.

The next series of photos captures several different views of the Tom Wood Aviation Collection F8F Bearcat.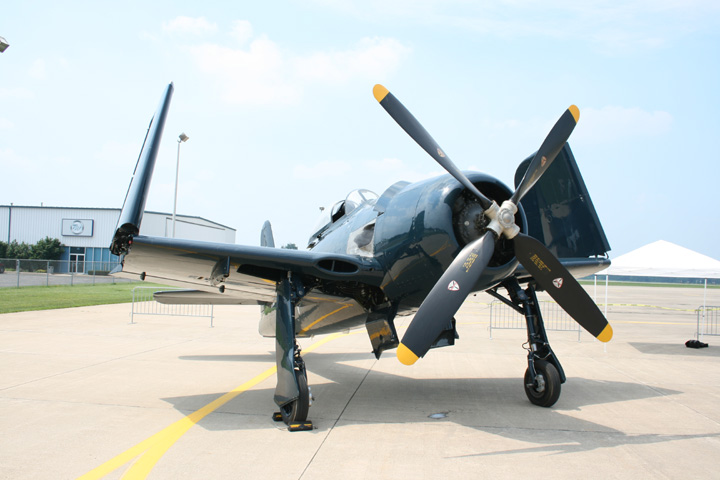 Currently the Bearcat is not being flown although maintained in flying condition.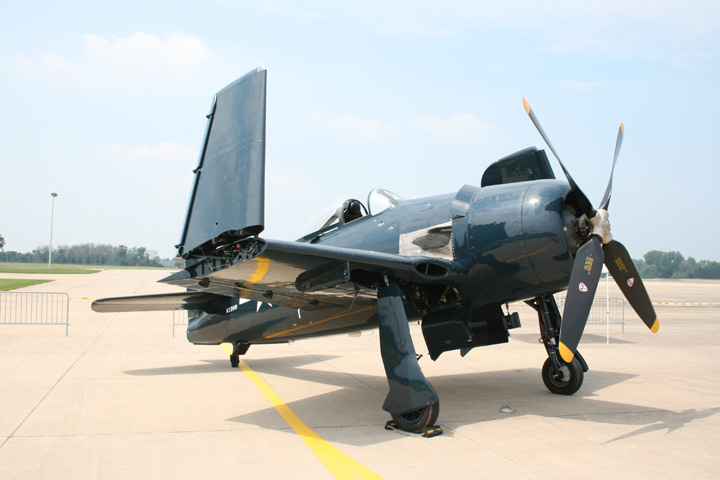 These photos capture the Bearcat in its once a year public appearance at the open house.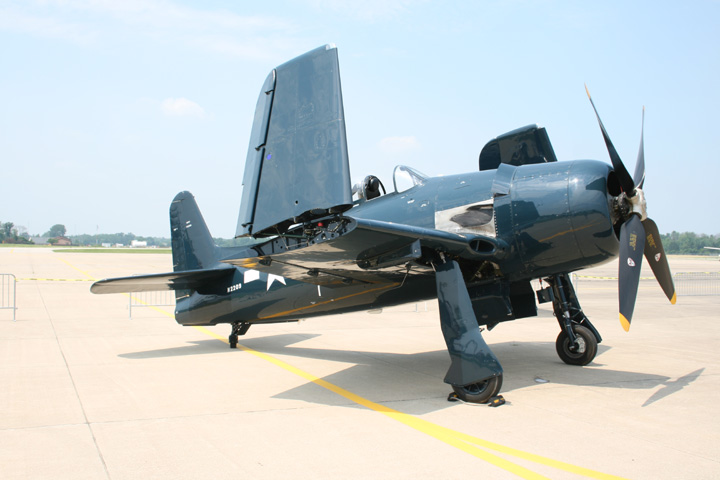 Current plans by Tom Wood Aviation are to get the Grumman out to more aviation events in the future.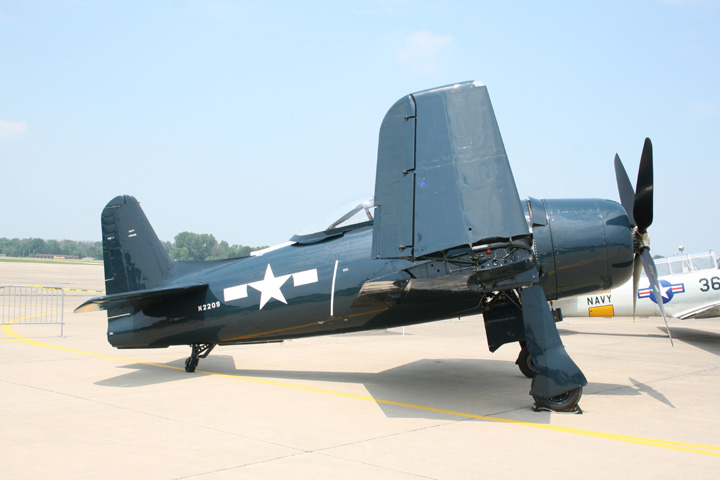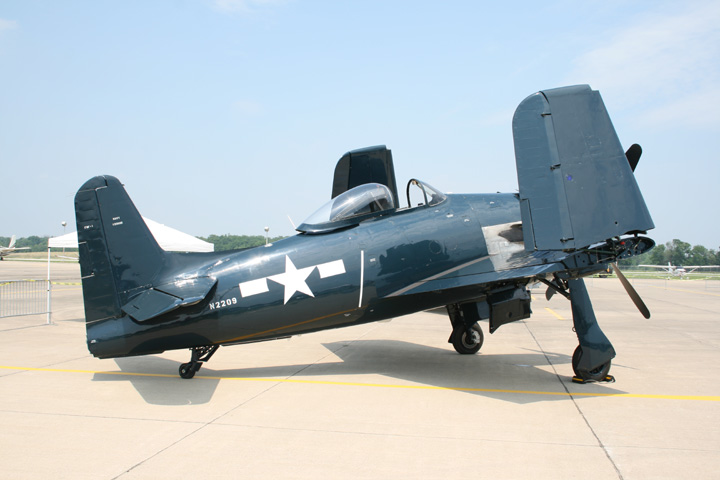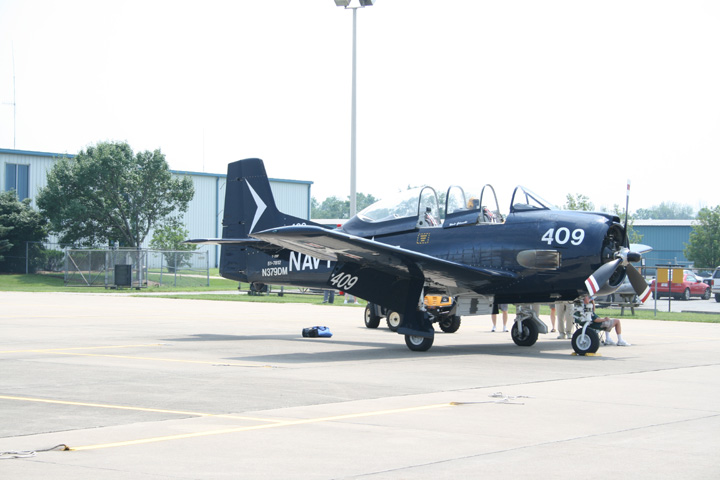 Walt Gdowski also keeps his immaculate collection of warbirds at Indianapolis Metro Airport. His great looking North American T-28 was on display for the open house.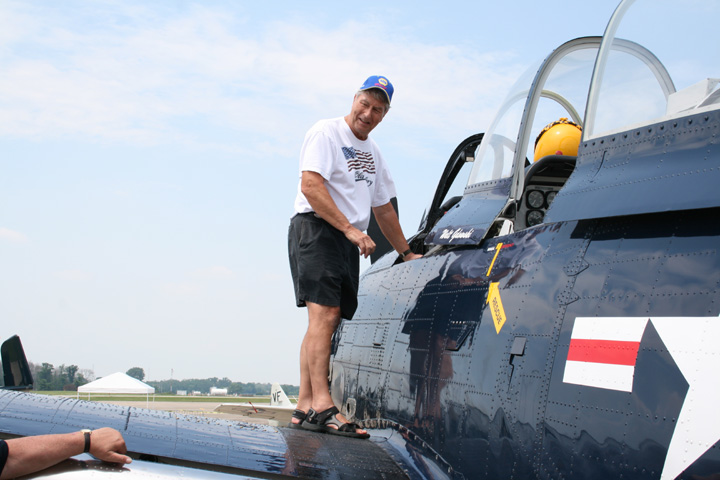 Richard M Pierce came all the way from Panama City Beach, FL just to have the opportunity to get up on the wing of Walt's Trojan and admire the cockpit.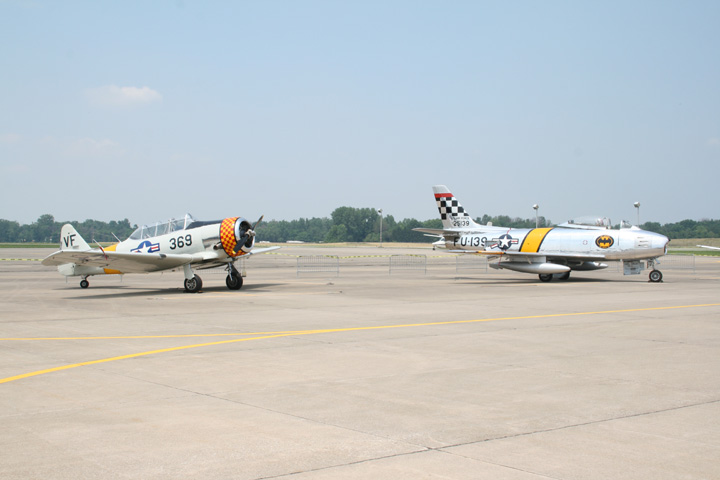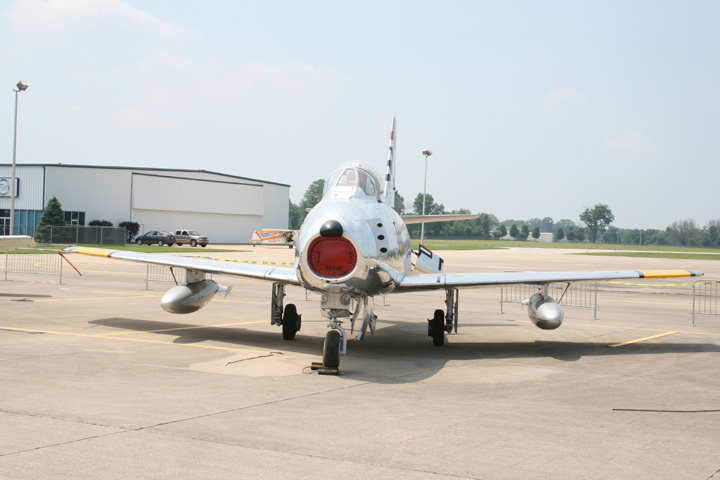 The rarely seen Tom Wood Aviation North American F-86.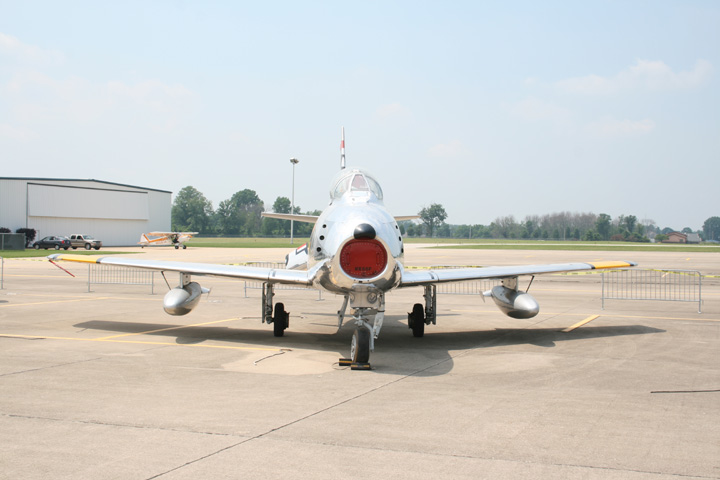 Again we will present several photos of the F-86 as it has not flown for several years and will continue to await on a qualified pilot.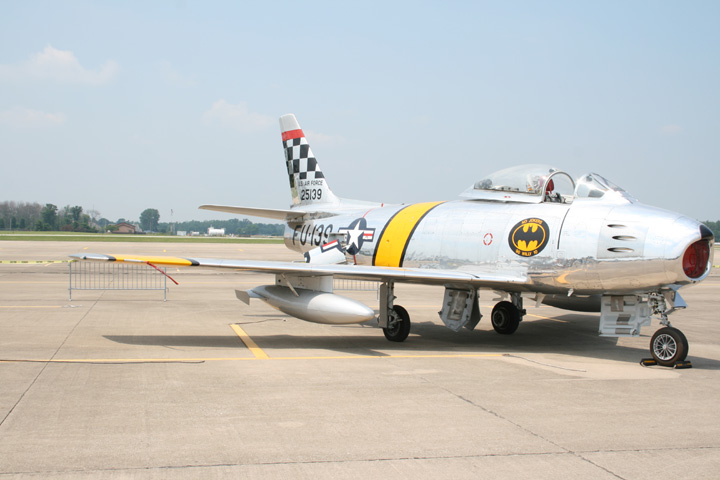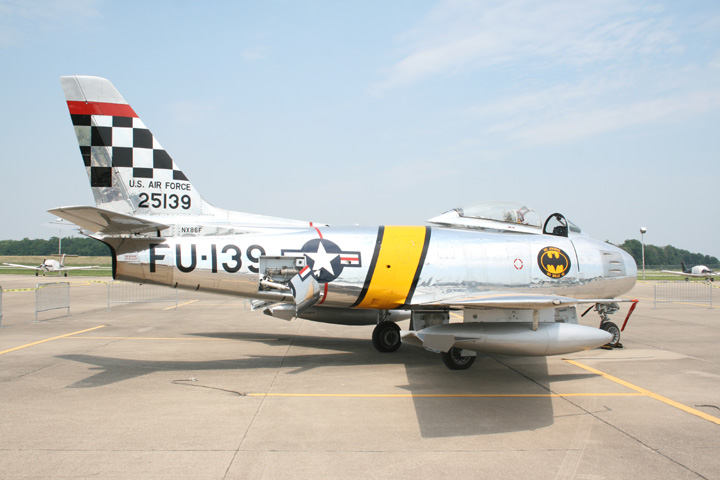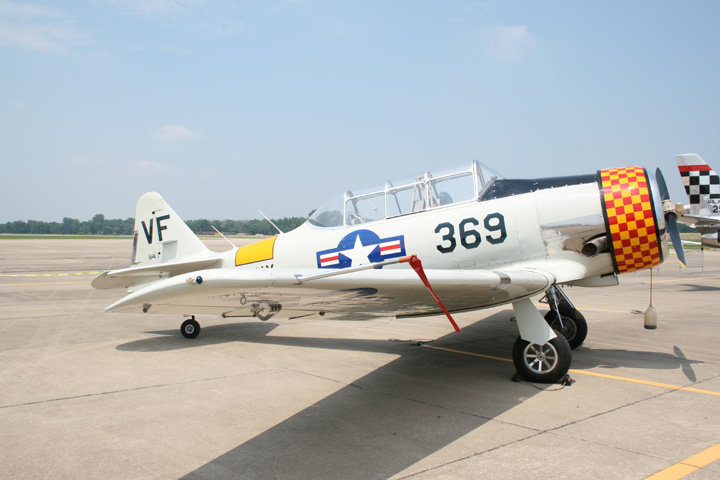 The Tom Wood Aviation SNJ.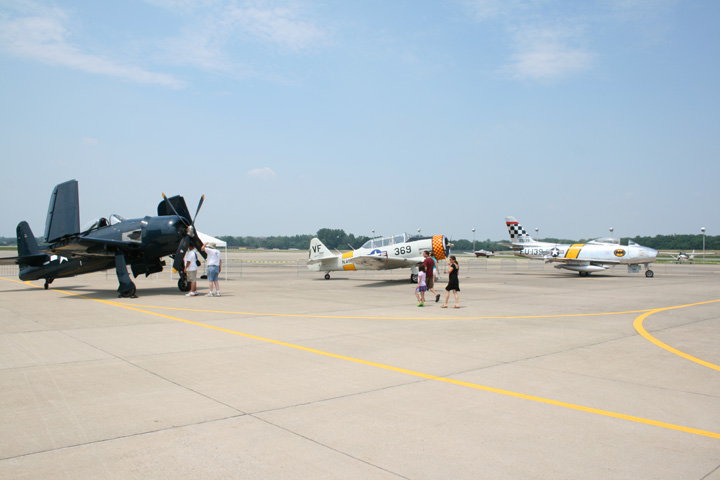 Tyndall AFB, FL NAS Fort Worth JRB, TX Indianapolis Regional, IN Terre Haute, IN Open House Monticello, IN Open House Reading, PA WWII Weekend Cincinnati, OH B-29 Appearance Hamilton, ONT Kokomo, IN Indianapolis Metropolitan, IN Polk City, FL Willow Run, MI Indianapolis Regional, IN Indianapolis Executive, IN Grissom Aeroplex Huey Homecoming, IN Selfridge ANGB, MI Mattoon, IL Marion, IN Waukegan, IL Janesville, WI NAS Oceana, VA Watervliet, MI