2011 Airshows
Tyndall AFB, FL NAS Fort Worth JRB, TX Indianapolis Regional, IN Terre Haute, IN Open House Monticello, IN Open House Reading, PA WWII Weekend Cincinnati, OH B-29 Appearance Hamilton, ONT Kokomo, IN Indianapolis Metropolitan, IN Polk City, FL Willow Run, MI Indianapolis Regional, IN Indianapolis Executive, IN Grissom Aeroplex Huey Homecoming, IN Selfridge ANGB, MI Mattoon, IL Marion, IN Waukegan, IL Janesville, WI NAS Oceana, VA Watervliet, MI

Southern Wisconsin Airfest 2011 Photo Review
Warbirds at Southern Wisconsin Regional Airport (Janesville) - September 10-11, 2011 (Photos taken Sunday Sept. 11, 2011)

This was the second of airshow double header weekend with Waukegan, IL being the Saturday event. This show was taken in mostly because we were in the area and wanted to see what it was. There were five warbirds on static display and four of the five acts had warbirds in them but there were no dedicated warbird fly-bys or demos. With the excessive cost of a gate ticket and lack of dedicated warbirds I see no reason to return to the Southern Wisconsin Airfest.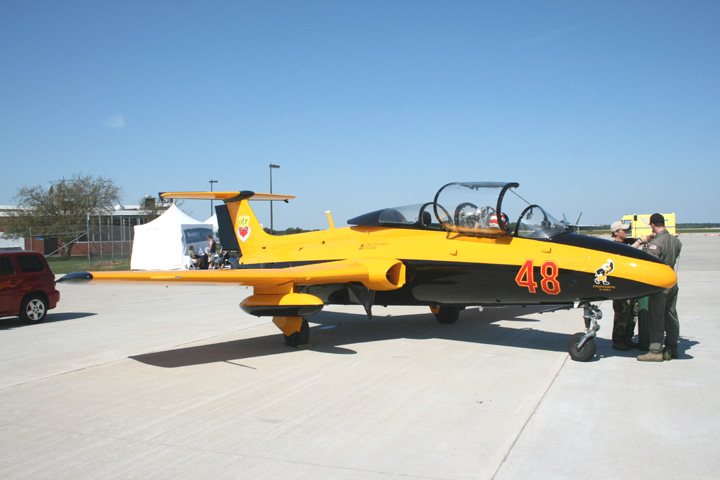 The University of Iowa had two L-29s on display.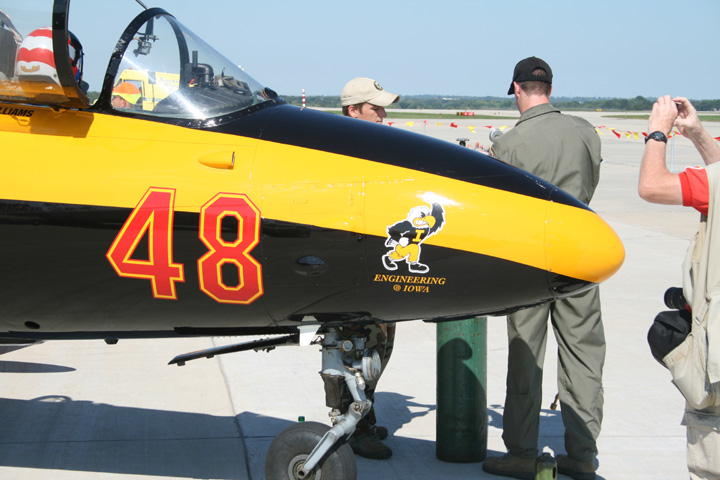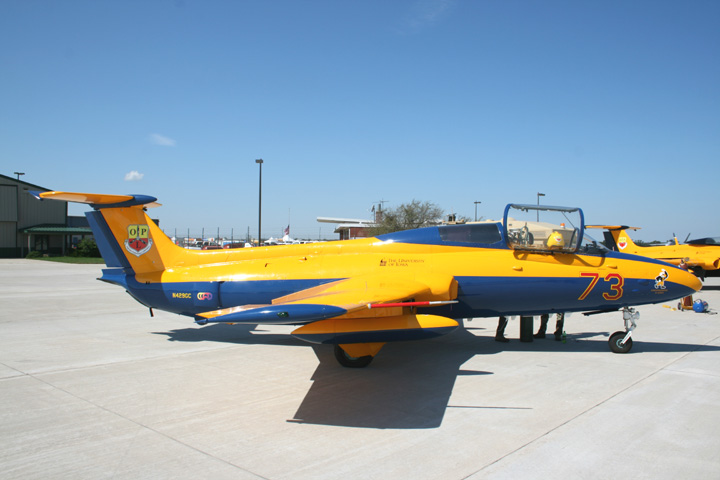 This one had a blue rather than black trim.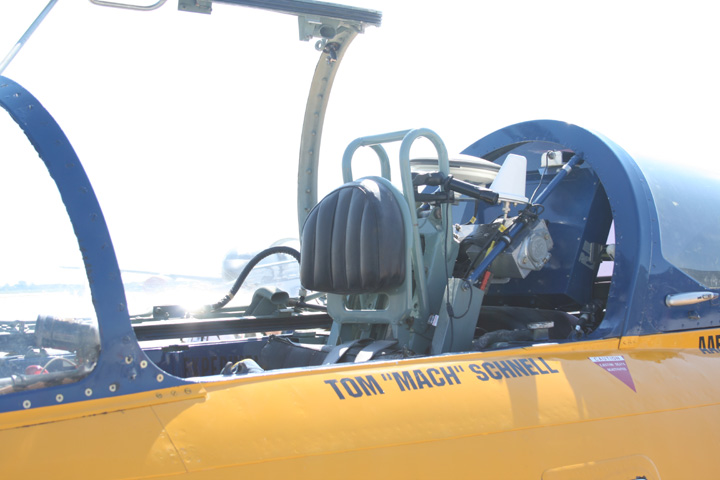 This L-29 has the cockpit set up for monitoring the pilot's condition during flight.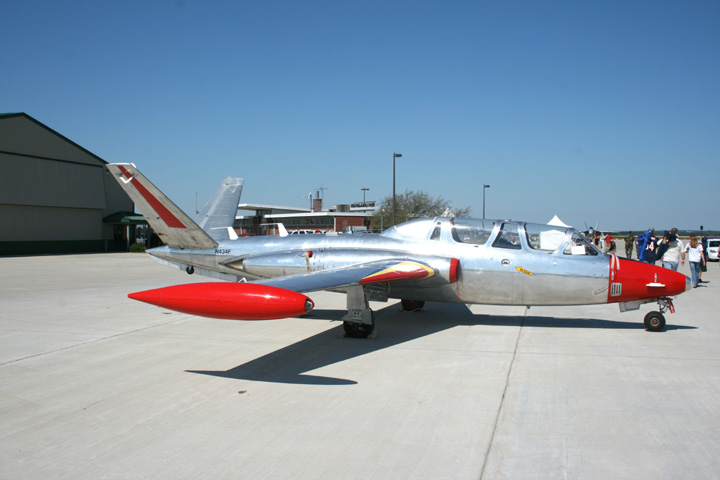 This CM-170 belongs to Richard Anderson of Lake Forest, IL.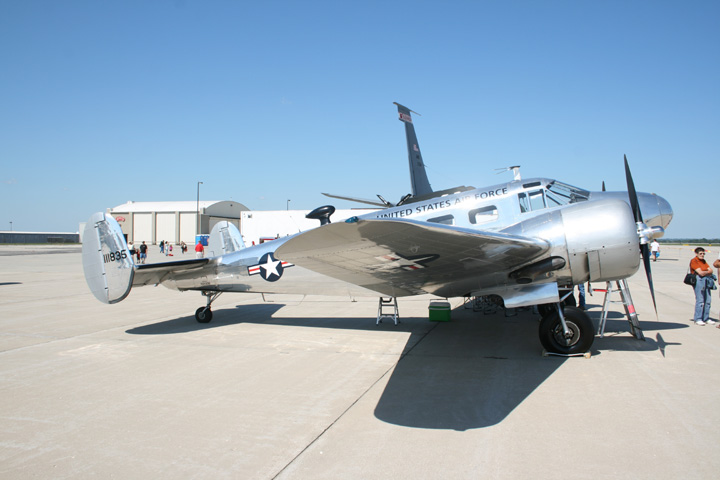 Jordan and Nicky Brown had their C-45 on display for the second year in a row.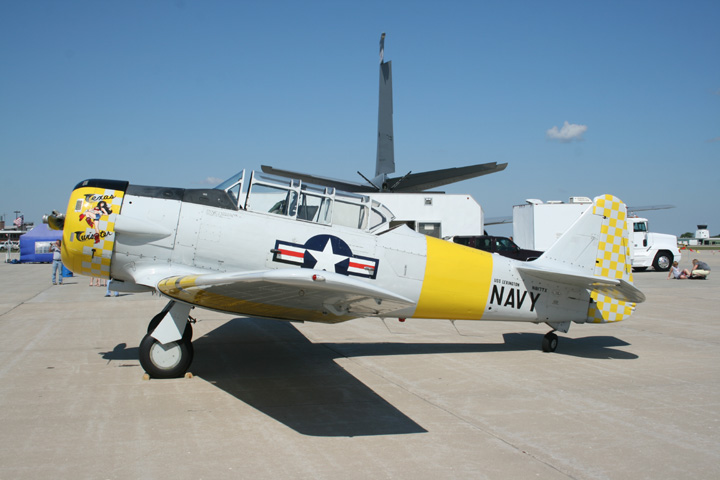 This T-6 came up from Terre Haute, IN for the show.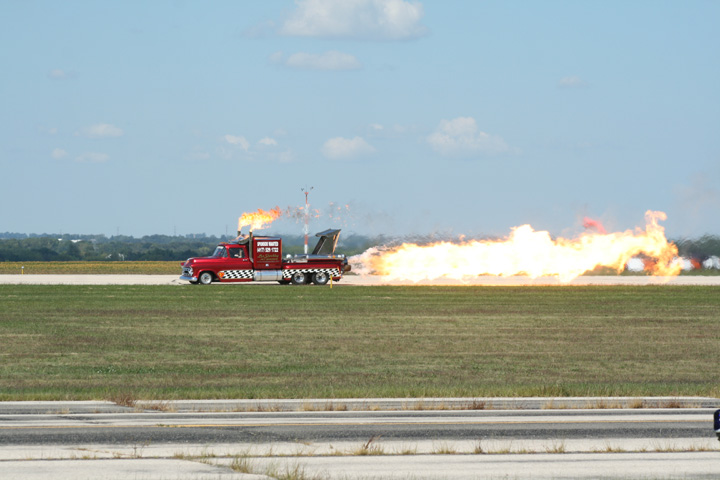 The jet truck puts out some flame.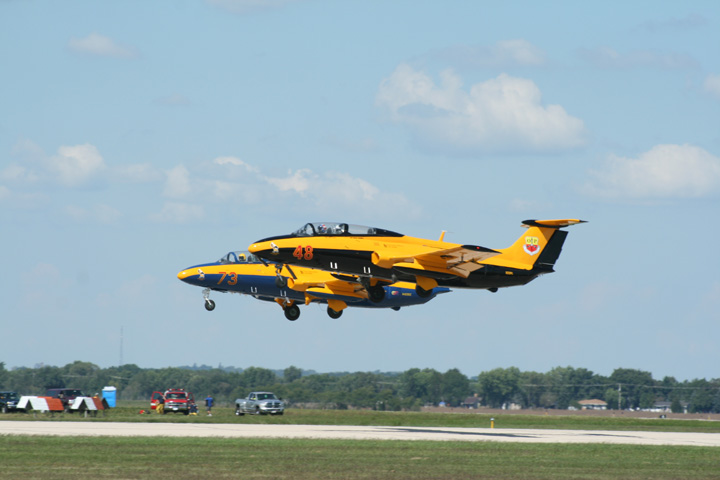 The L-29s did an attack scenario. I never really did understand how that related to the research at Iowa.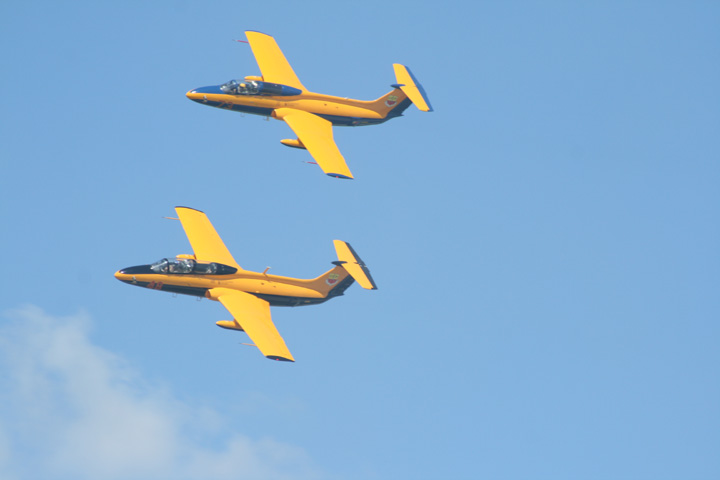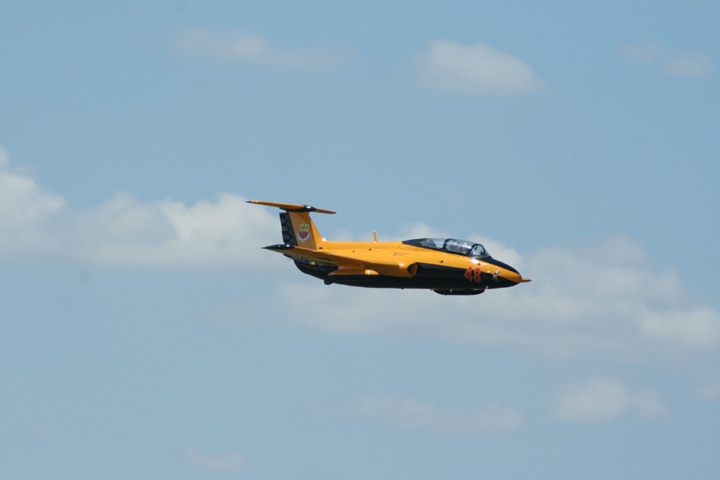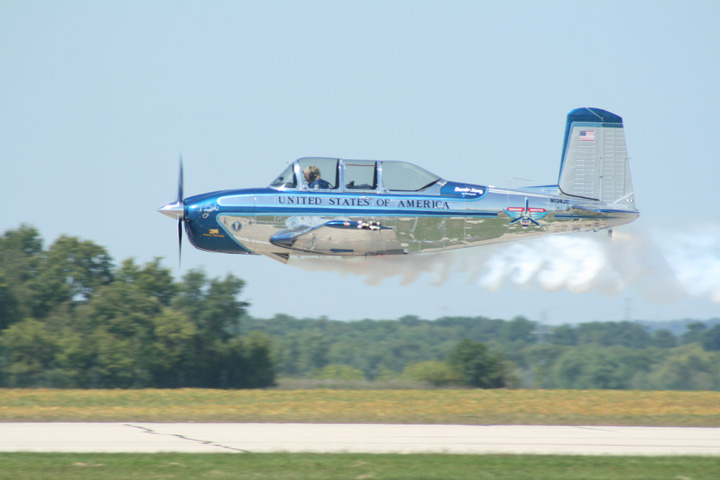 Julie Clark did her normal excellent patriotic performance in the T-34 Mentor.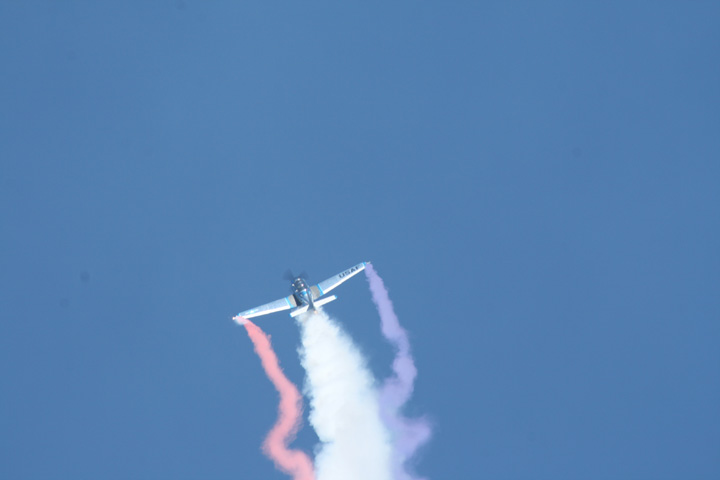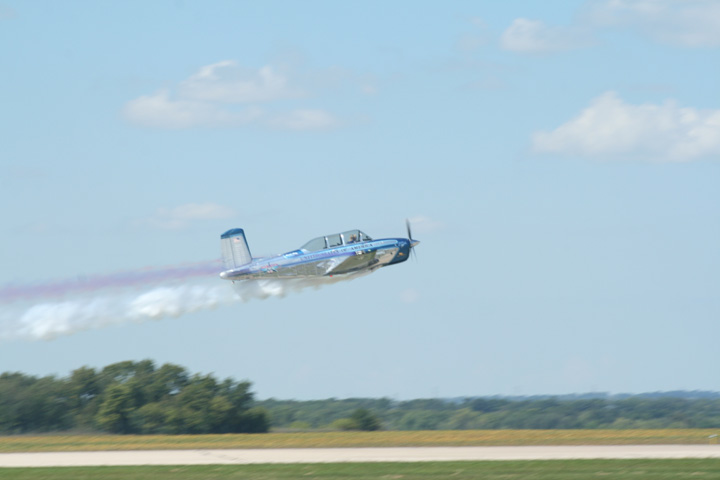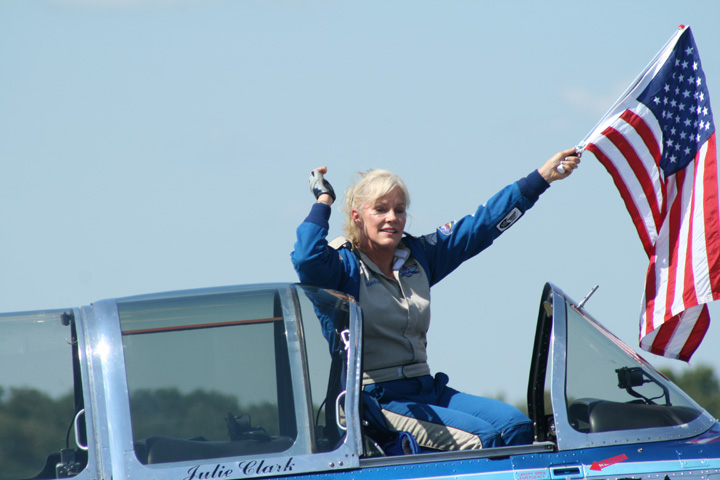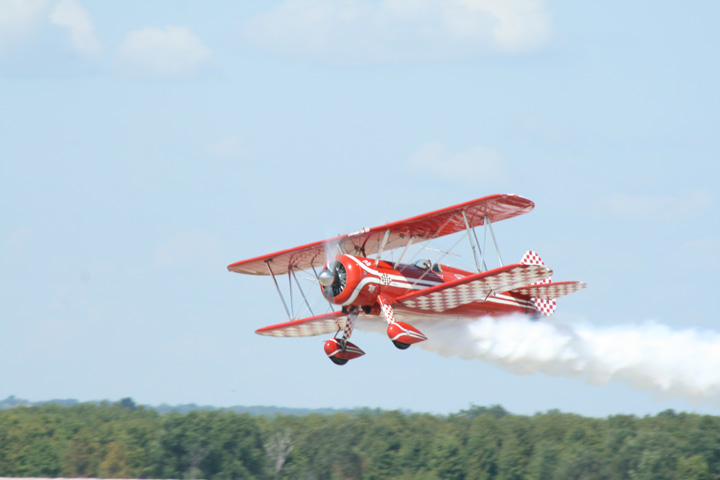 Next up was Susan Dacy in her Super Stearman. She is the sister of Dave who's Super Stearman we saw the day before at Waukegan.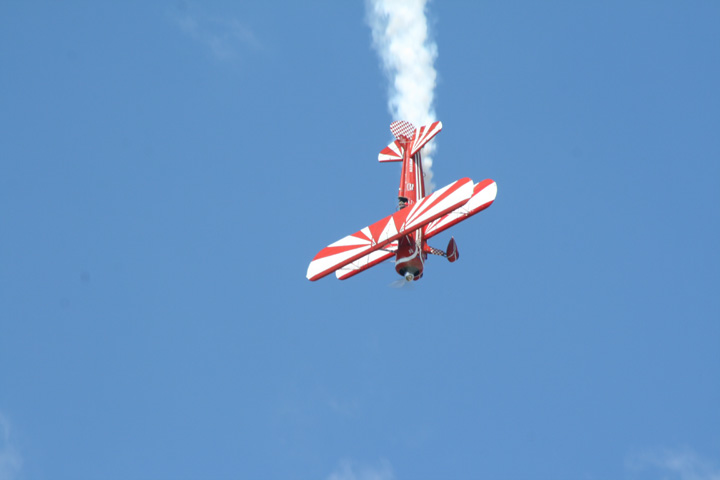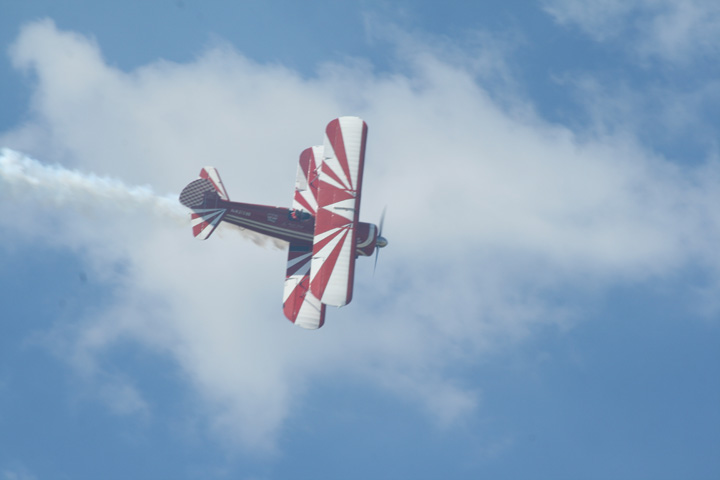 Susan also has a green stock PT-17 and a Twin Beech that she keeps at this airport.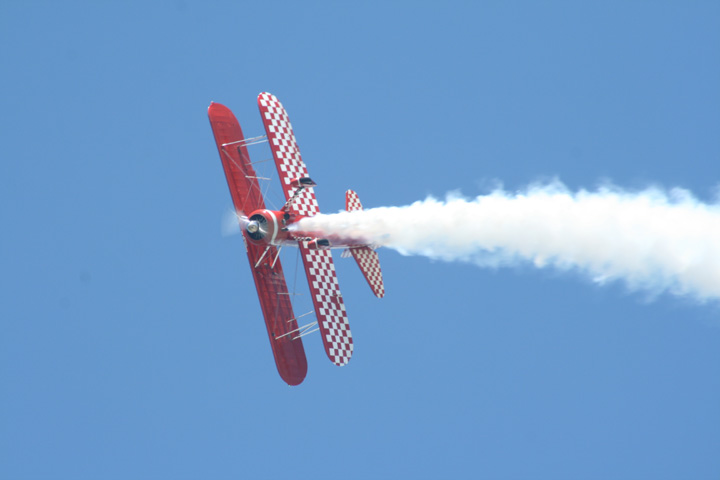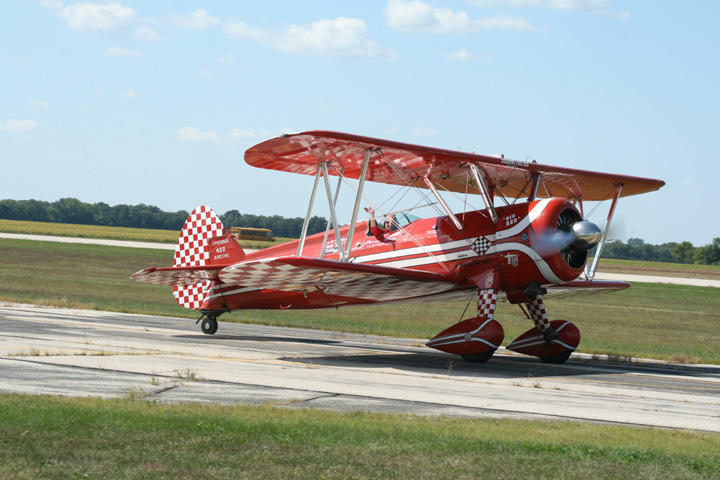 Susan has named her aircraft "Big Red".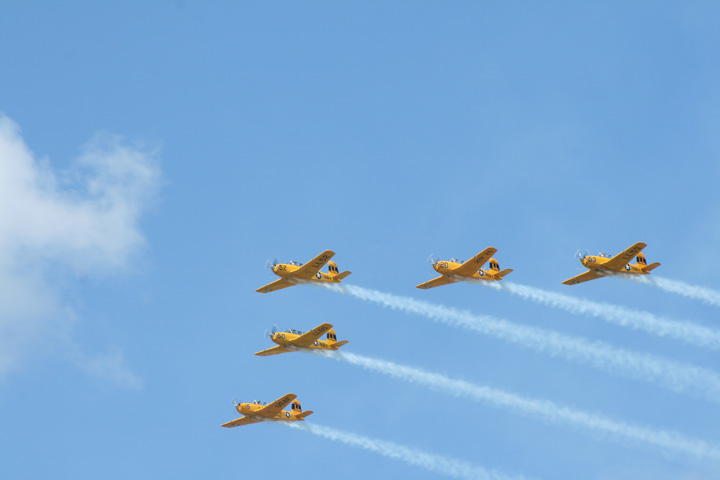 The Lima Lima Team was on hand for its formation demonstration.
Tyndall AFB, FL NAS Fort Worth JRB, TX Indianapolis Regional, IN Terre Haute, IN Open House Monticello, IN Open House Reading, PA WWII Weekend Cincinnati, OH B-29 Appearance Hamilton, ONT Kokomo, IN Indianapolis Metropolitan, IN Polk City, FL Willow Run, MI Indianapolis Regional, IN Indianapolis Executive, IN Grissom Aeroplex Huey Homecoming, IN Selfridge ANGB, MI Mattoon, IL Marion, IN Waukegan, IL Janesville, WI NAS Oceana, VA Watervliet, MI