2011 Airshows
Tyndall AFB, FL NAS Fort Worth JRB, TX Indianapolis Regional, IN Terre Haute, IN Open House Monticello, IN Open House Reading, PA WWII Weekend Cincinnati, OH B-29 Appearance Hamilton, ONT Kokomo, IN Indianapolis Metropolitan, IN Polk City, FL Willow Run, MI Indianapolis Regional, IN Indianapolis Executive, IN Grissom Aeroplex Huey Homecoming, IN Selfridge ANGB, MI Mattoon, IL Marion, IN Waukegan, IL Janesville, WI NAS Oceana, VA Watervliet, MI

Monticello Airport, IN Open House 2011 Photo Review
Warbirds at White County Airport - May 28-29, 2011 (Photos taken Saturday May 28)
An Indiana Warbird Event
This was the second open house at the Monticello airport, with the first being held in 2009 to celebrate the opening of the new terminal at the airport. In spite of the rain and clouds there was an excellent crowd that came out to see the aircraft on display on Saturday. Sunday should be even better as the sun decided to come out for one of its rare appearances this spring.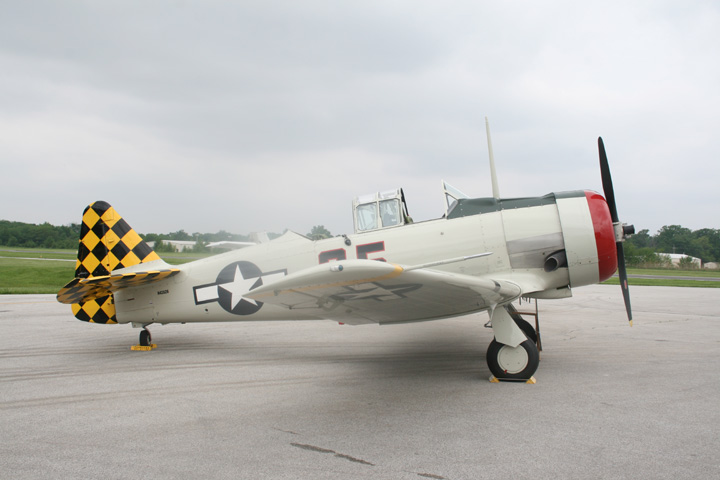 Laura Standt flew in then Nathan Davis T-6 from Kokomo, IN. It only stayed about a half hour as rain started to close in on the airport.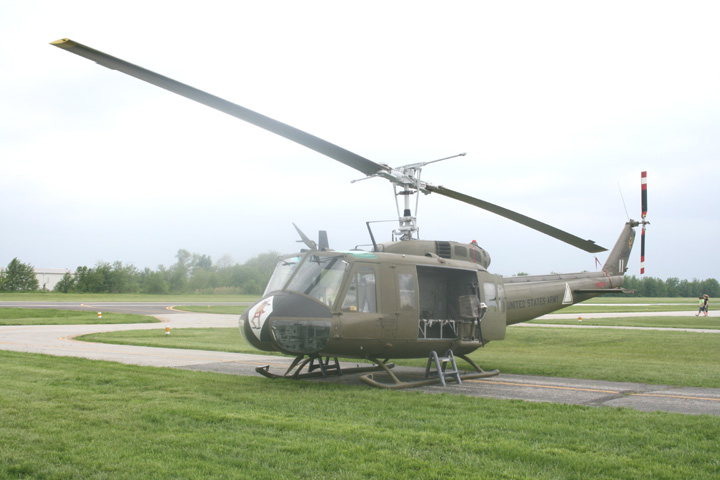 Warrior 803 from Huey 369 at the Grissom Aeroplex was on hand for static display and giving rides.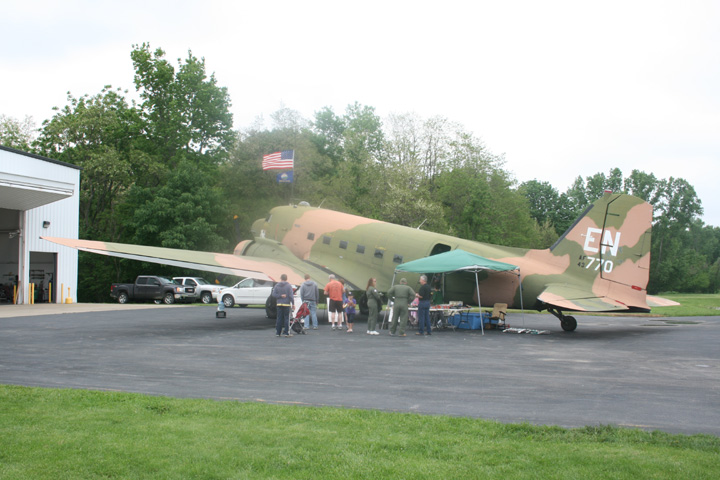 The American Flight Museum from Topeka, KS again graced the event and was the "Heavy Iron" on the ramp.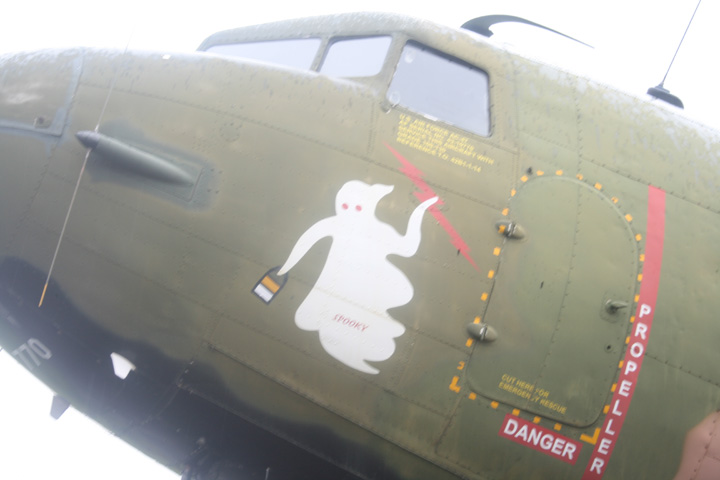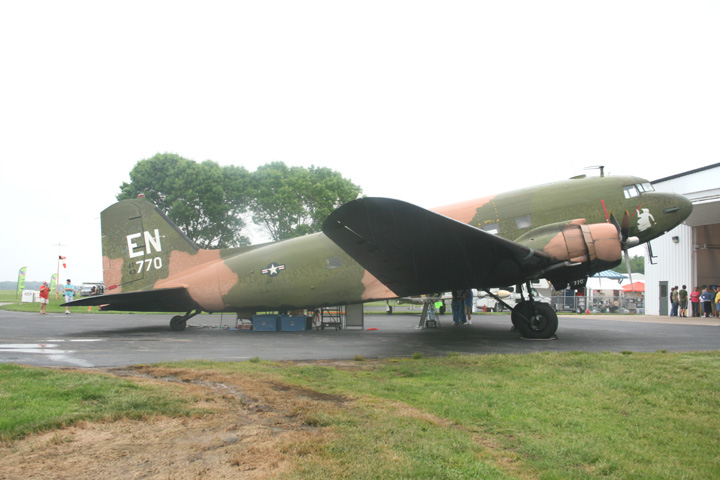 Note the water on the ramp and mud in the grass. This is the result of relentless rains that have continuously occurred throughout IN during April and May. It has delayed the planting of the main crops of corn and soybeans in the state.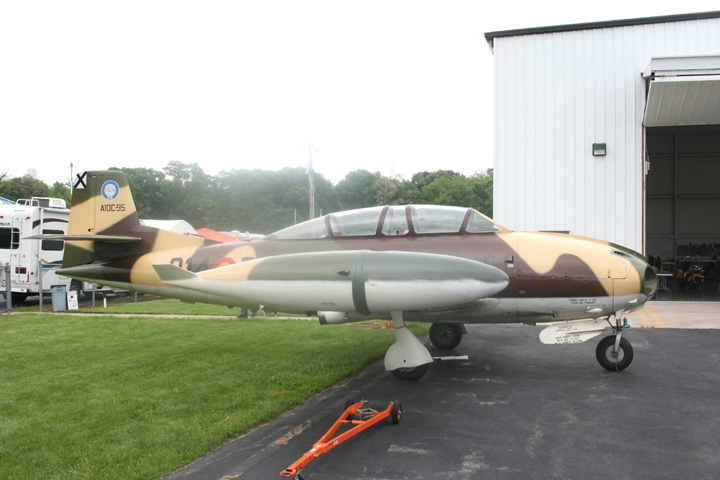 Coming back again this year to help out was the CASA Seata Jet of Dave VanLier.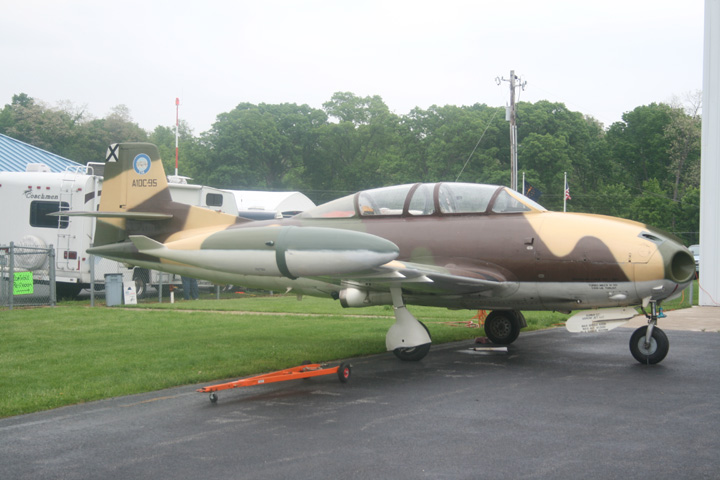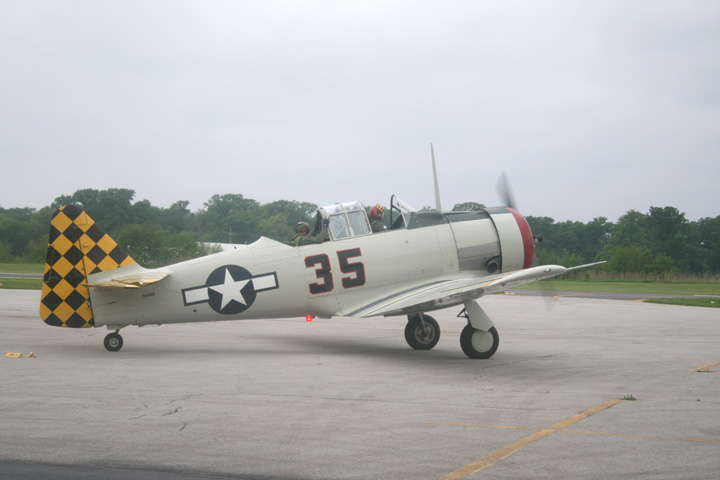 Laura taxies out with Zac Tummers in the back seat.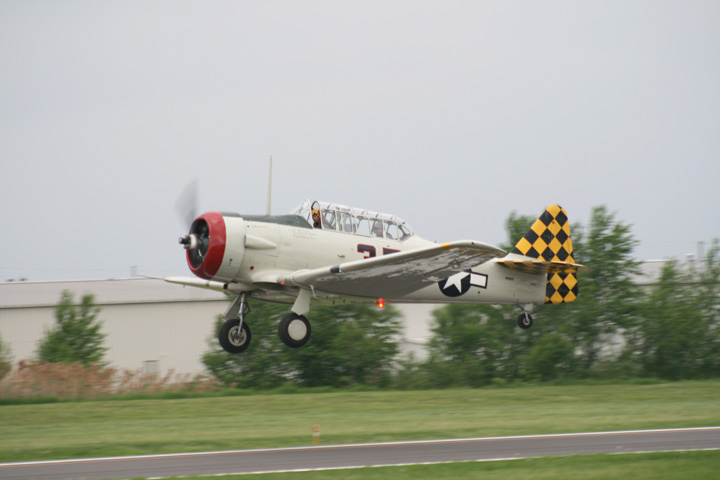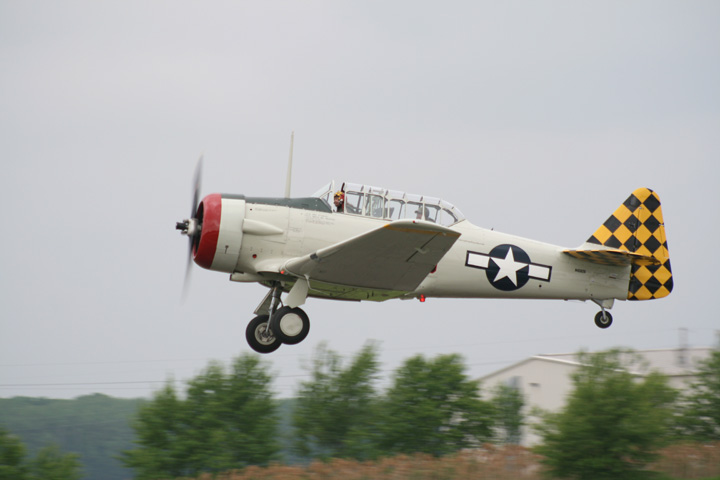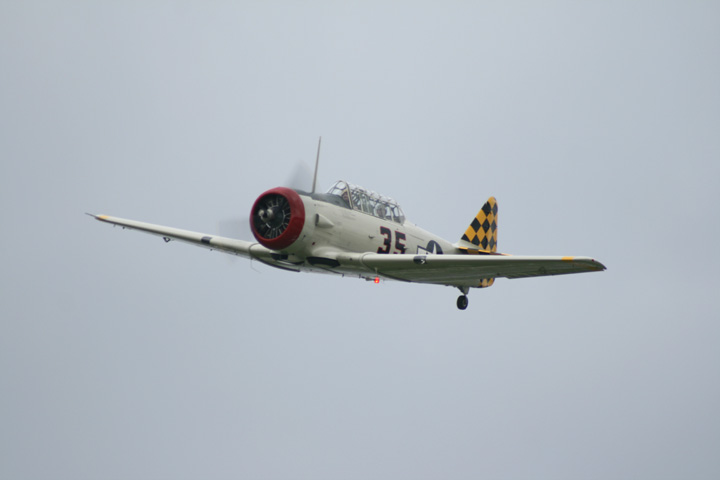 After the taking off and before heading back to Kokomo, Laura gave us all a fly-by.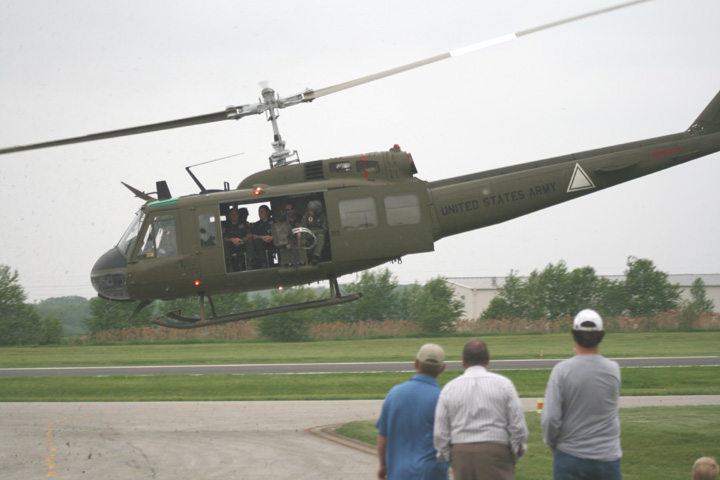 Warrior 803 giving some local law enforcement and firefighters some complimentary Huey rides.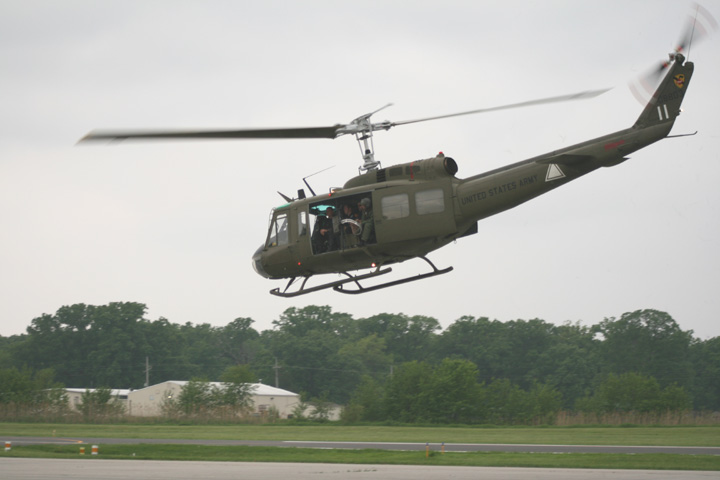 Over the top.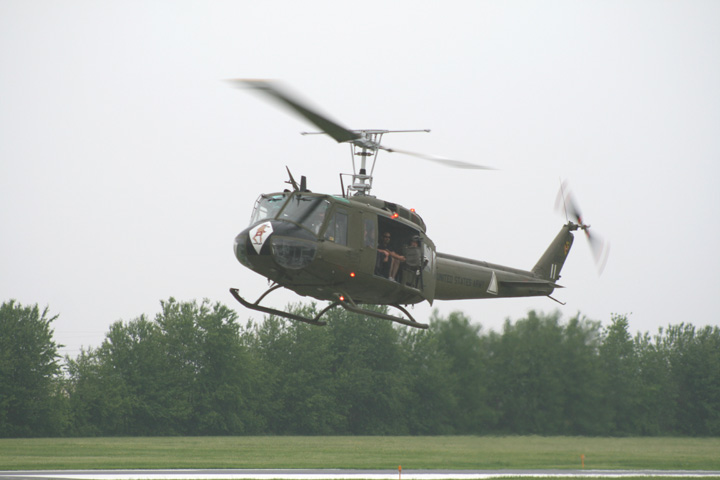 Coming back in for the landing at the end of the flight.
Tyndall AFB, FL NAS Fort Worth JRB, TX Indianapolis Regional, IN Terre Haute, IN Open House Monticello, IN Open House Reading, PA WWII Weekend Cincinnati, OH B-29 Appearance Hamilton, ONT Kokomo, IN Indianapolis Metropolitan, IN Polk City, FL Willow Run, MI Indianapolis Regional, IN Indianapolis Executive, IN Grissom Aeroplex Huey Homecoming, IN Selfridge ANGB, MI Mattoon, IL Marion, IN Waukegan, IL Janesville, WI NAS Oceana, VA Watervliet, MI