2011 Airshows
Tyndall AFB, FL NAS Fort Worth JRB, TX Indianapolis Regional, IN Terre Haute, IN Open House Monticello, IN Open House Reading, PA WWII Weekend Cincinnati, OH B-29 Appearance Hamilton, ONT Kokomo, IN Indianapolis Metropolitan, IN Polk City, FL Willow Run, MI Indianapolis Regional, IN Indianapolis Executive, IN Grissom Aeroplex Huey Homecoming, IN Selfridge ANGB, MI Mattoon, IL Marion, IN Waukegan, IL Janesville, WI NAS Oceana, VA Watervliet, MI


Kokomo Wings and Wheels 2011 Air Show Photo Review
Warbirds at Howard County Airport - July 2, 2011
An Indiana Warbird Event
This was the Third Annual Wings and Wheels Air Show in Kokomo, IN which each year is gets a little bigger with more warbirds, which this year included three jets that participated. This is becoming the place to be for aviation and warbird enthusiasts on the 4th of July Weekend.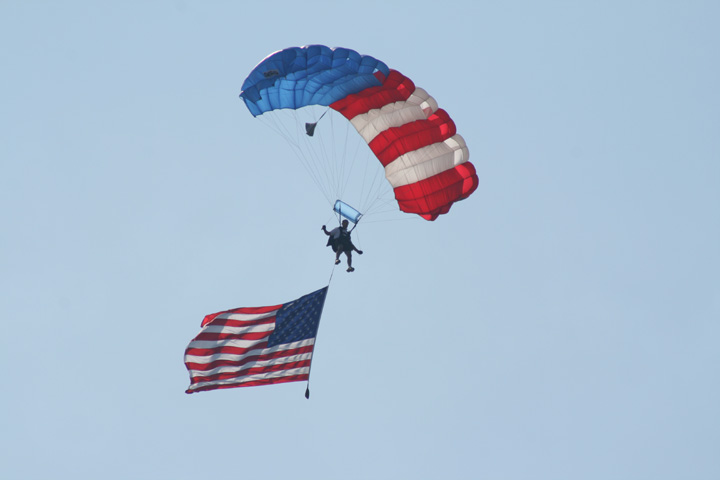 Flag Jump to open the show.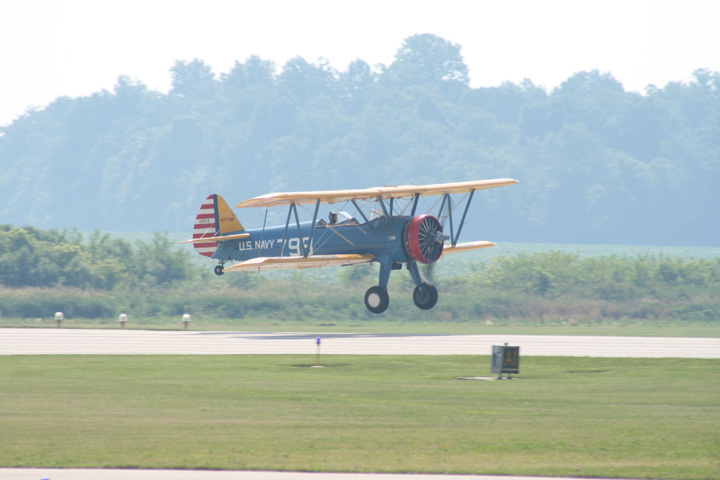 Al Hoover lands his stock Stearman after his aerobatic routine.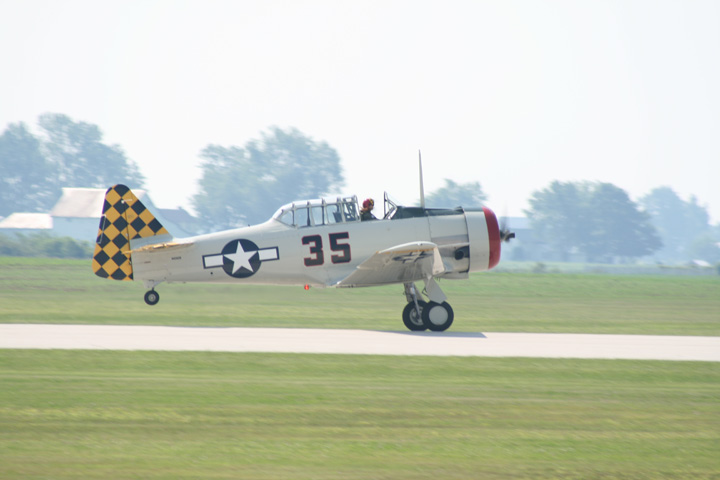 Laura Stants taking off in the Nathan Davis SNJ.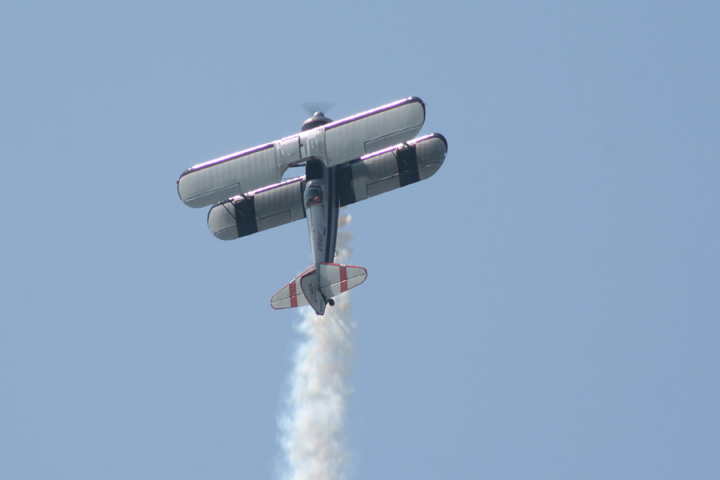 Cliff Robertson in his Super Stearman came in from Madison, IN to perform for the crowd.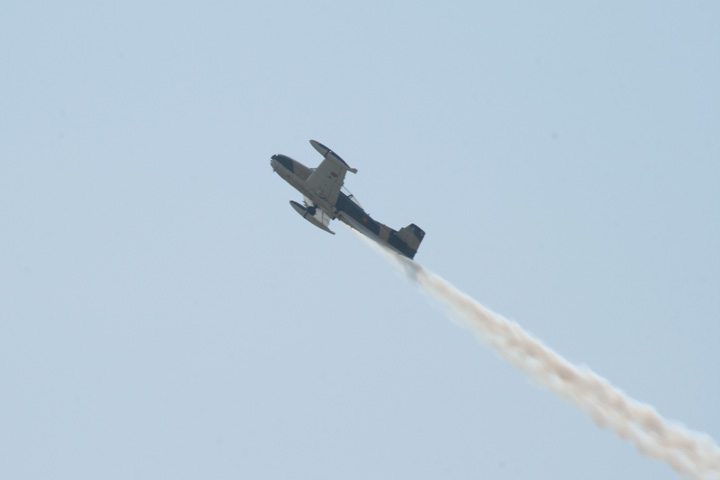 Dave VanLier performing in the Seata Jet.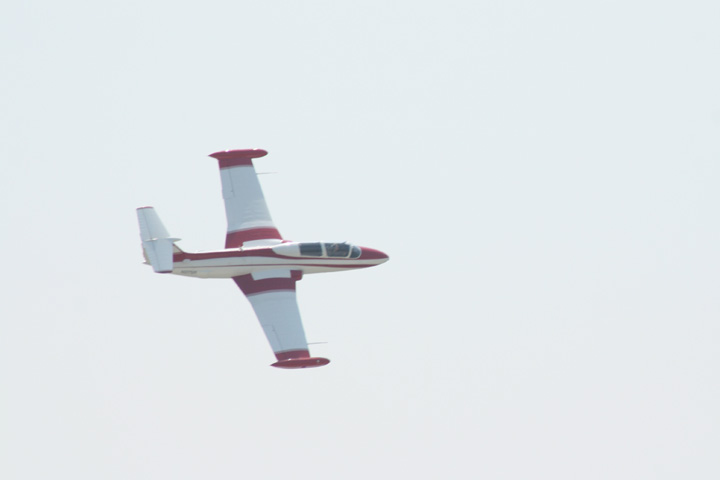 One of the two L-29s doing fly-bys.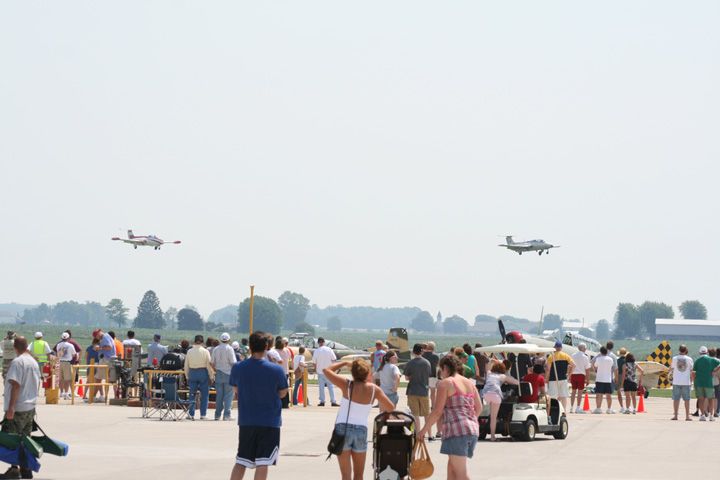 On Approach.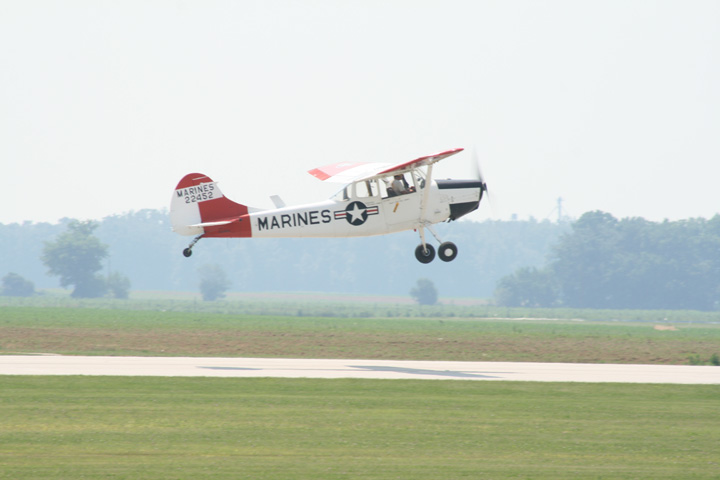 Bill Finney from Muncie, IN taking off in his Cessna L-19.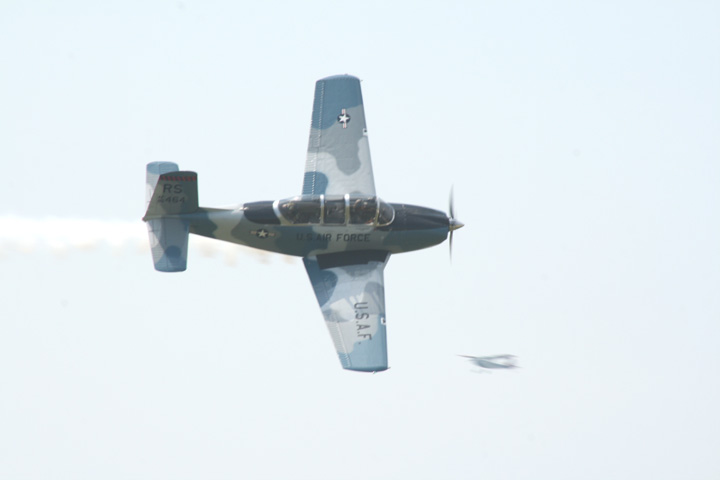 Dave Rothenanger (R+10) giving the crowd a low pass with Bill Finney in his L-19 is in the background.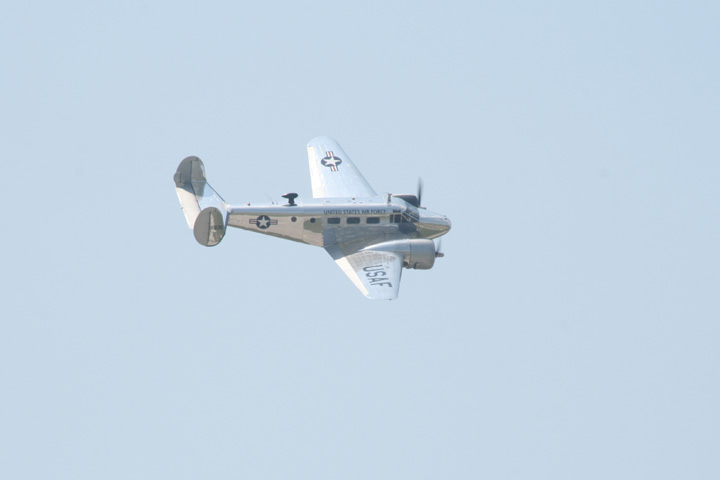 Jordan and Nicky Brown in their C-45. They were the "Heavy Iron" on the field this year.

Nathan Davis in his North American P-51 doing some high speed passes for the crowd.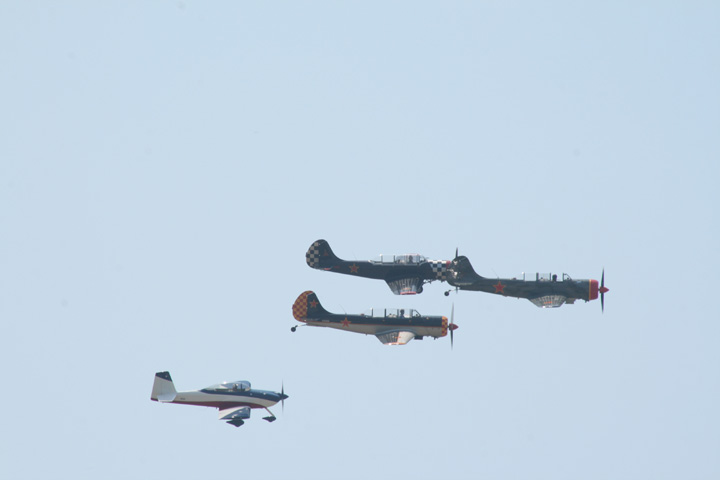 John Shuttleworth, Ryan Peterson and Glenn Foy in formation with an RV. Note the open cockpits. It was very hot out.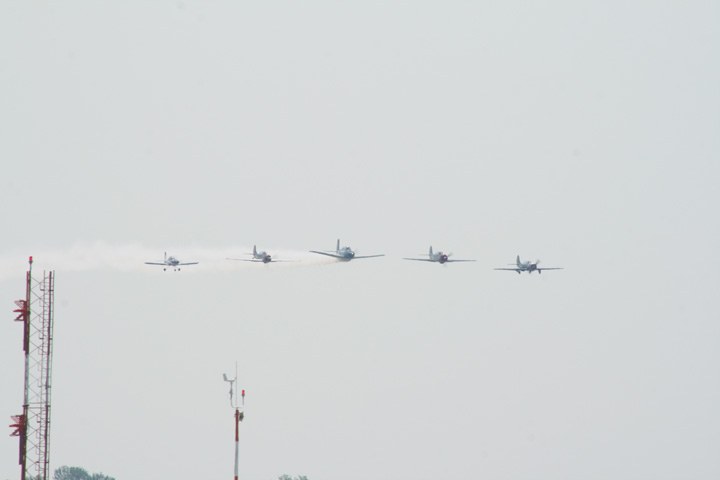 Five Ship with R+10, John Shuttleworth, Ryan Peterson and Glenn Foy with the RV.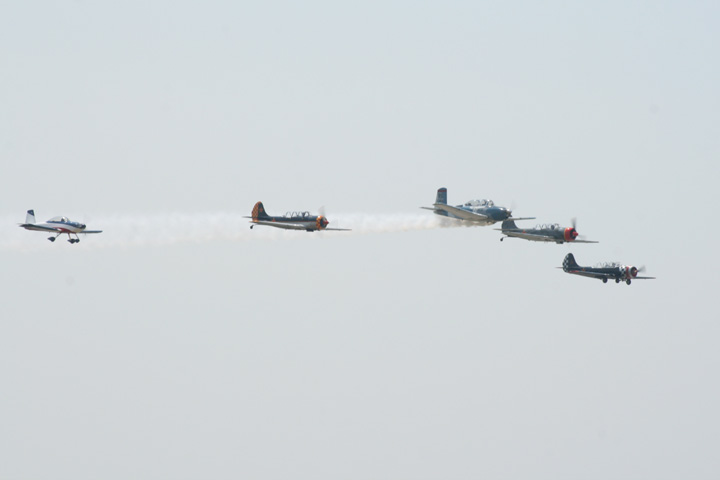 Tyndall AFB, FL NAS Fort Worth JRB, TX Indianapolis Regional, IN Terre Haute, IN Open House Monticello, IN Open House Reading, PA WWII Weekend Cincinnati, OH B-29 Appearance Hamilton, ONT Kokomo, IN Indianapolis Metropolitan, IN Polk City, FL Willow Run, MI Indianapolis Regional, IN Indianapolis Executive, IN Grissom Aeroplex Huey Homecoming, IN Selfridge ANGB, MI Mattoon, IL Marion, IN Waukegan, IL Janesville, WI NAS Oceana, VA Watervliet, MI