2011 Airshows
Tyndall AFB, FL NAS Fort Worth JRB, TX Indianapolis Regional, IN Terre Haute, IN Open House Monticello, IN Open House Reading, PA WWII Weekend Cincinnati, OH B-29 Appearance Hamilton, ONT Kokomo, IN Indianapolis Metropolitan, IN Polk City, FL Willow Run, MI Indianapolis Regional, IN Indianapolis Executive, IN Grissom Aeroplex Huey Homecoming, IN Selfridge ANGB, MI Mattoon, IL Marion, IN Waukegan, IL Janesville, WI NAS Oceana, VA Watervliet, MI

Marion, IN Drive-In/Fly-In 2011 Photo Review
Warbirds at Marion, IN Airport - September 3, 2011
An Indiana Warbird Event
This was the 21st edition of this event which is a fundraiser for the Marion High School Marching Band and was another great success as in the past with several great warbirds. Each year the event sponsors a warbird as the featured aircraft. This year it was actually two Indiana Warbirds from American Huey 369 in Peru, IN. Both Huey 369 and Warrior 803, which are Vietnam veteran warbirds, were on display. Warrior 803 was also giving membership rides for those joining this outstanding organization at Marion. It was also great to see three warbirds I had not seen in many years, if ever. The three were Darren Crouser's L-5B, Russ McDonald's T-34 and Kris William's Tiger Moth. One does not need to go to an airshow to see great and rare warbirds as a local fly-in or pancake breakfast will also yield new and different warbirds.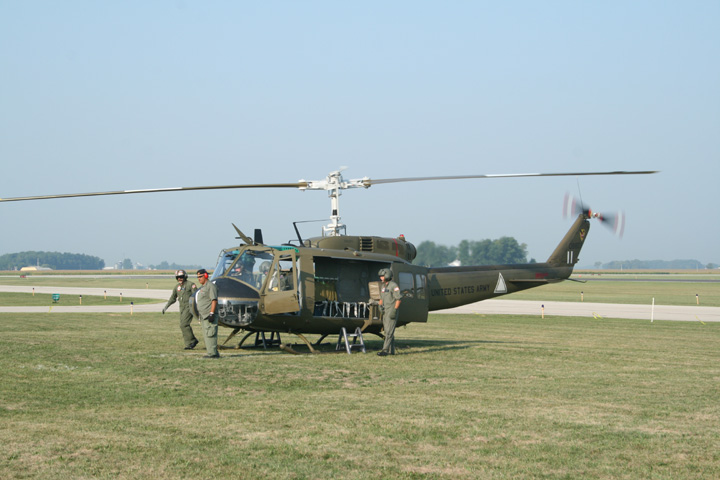 Warrior 803 warms up as the crew gets ready for the first flight of the day.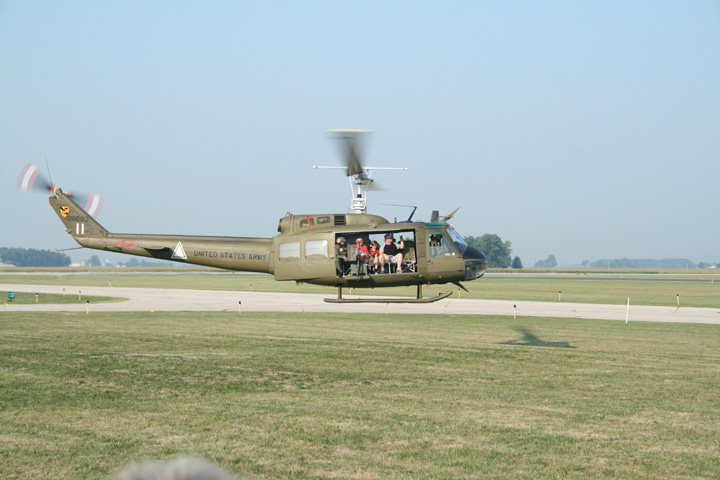 Warrior 803 on its first lift of the day.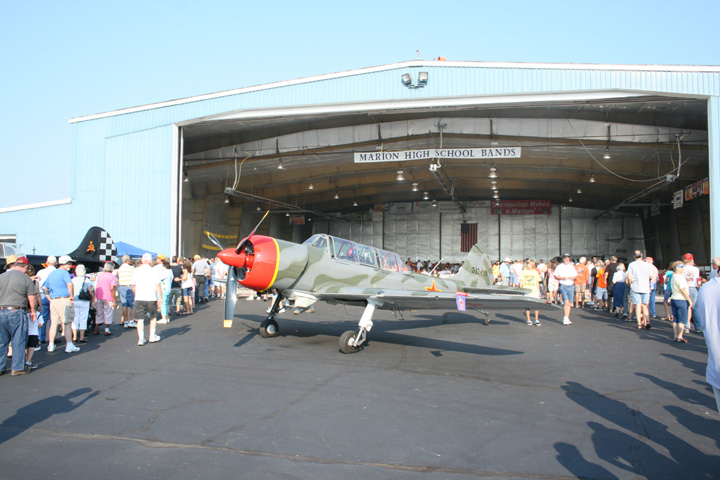 John Shuttleworth of Huntington, IN is always on hand to support the Marion High School Band. On either side of his Yak-52TW are the lines for the pancake breakfast.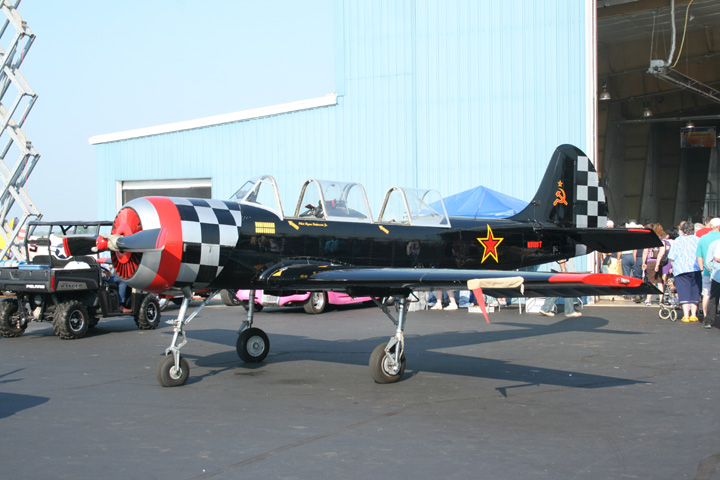 Ryan Peterson, Jr. came all the way from Lebanon, OH to participate as he did in 2010 with his Yak-52.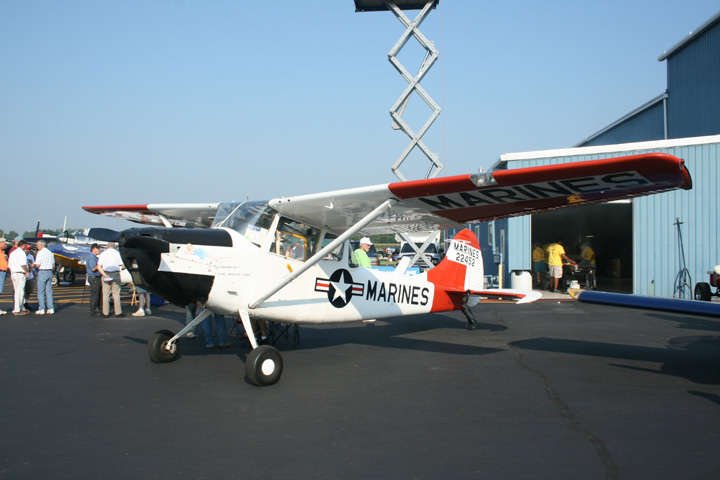 Bill and Debbie Finney from Muncie, IN are supporters every year with their L-19 Bird Dog.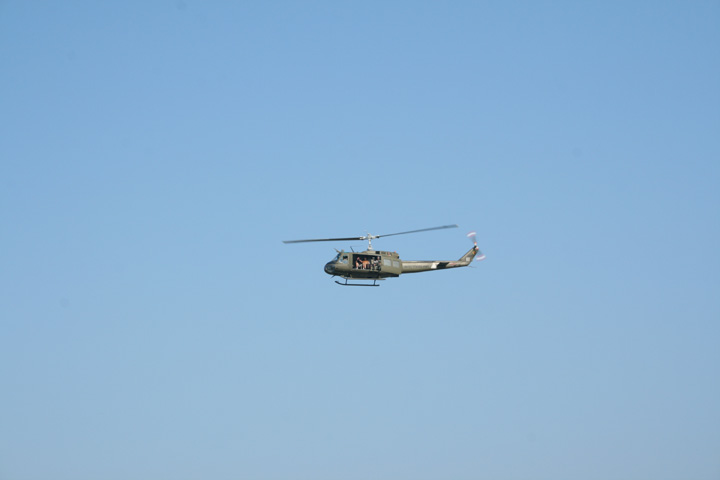 Warrior 803 coming back in with members of American Huey 369 on their orientation flight.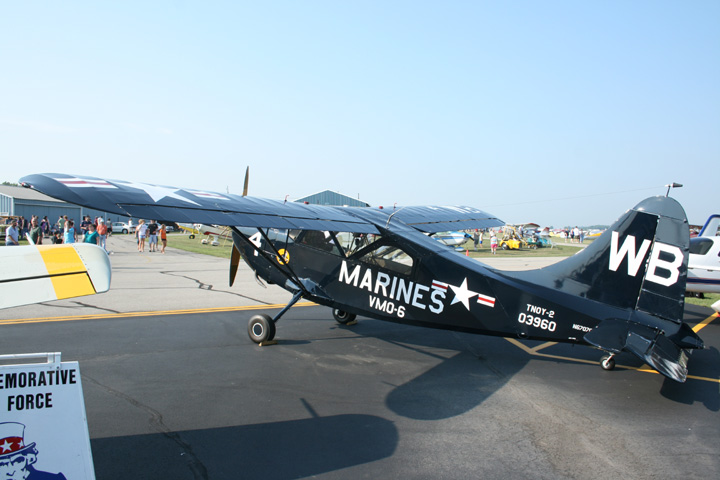 This L-5B is owned by Darren Crouser from Sheridan, IN which is configured as a ambulance version with the Marine designation TNOY-2. While this warbird is not new to me this is the first time I have seen it out at an event in a long time. It is great to see Darren has it out and flying again.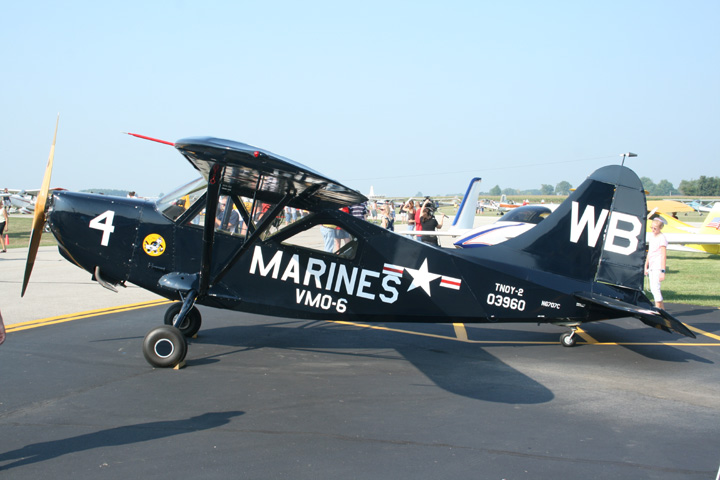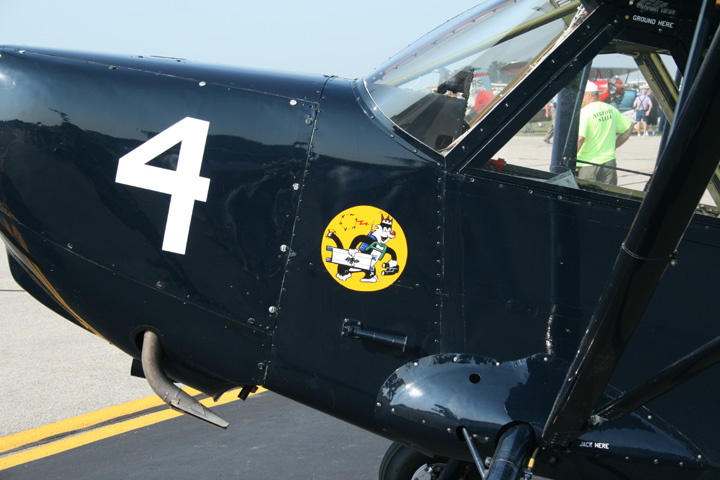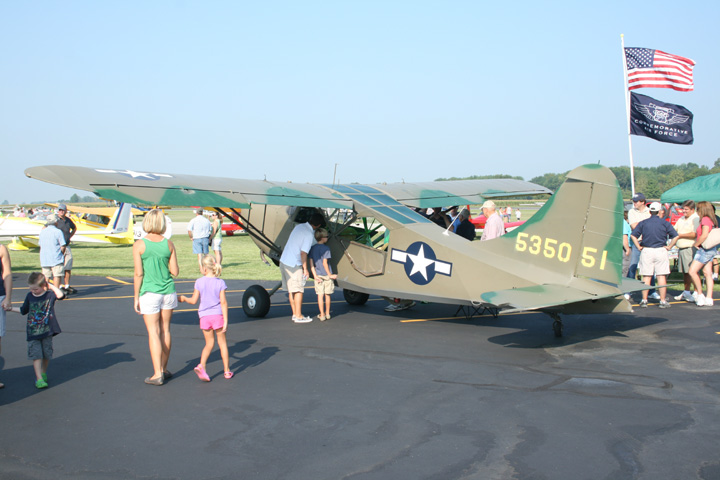 This family is taking time to examine the L-5G flown in by Rodney Davis.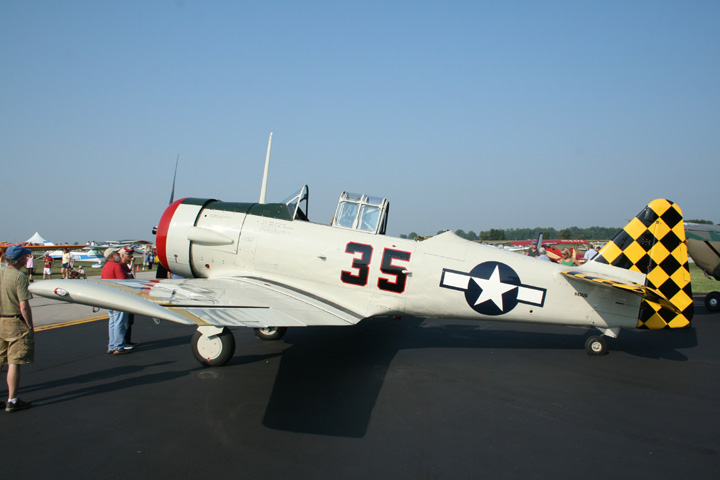 Laura Stants brought in this T-6 owned by Nathan Davis.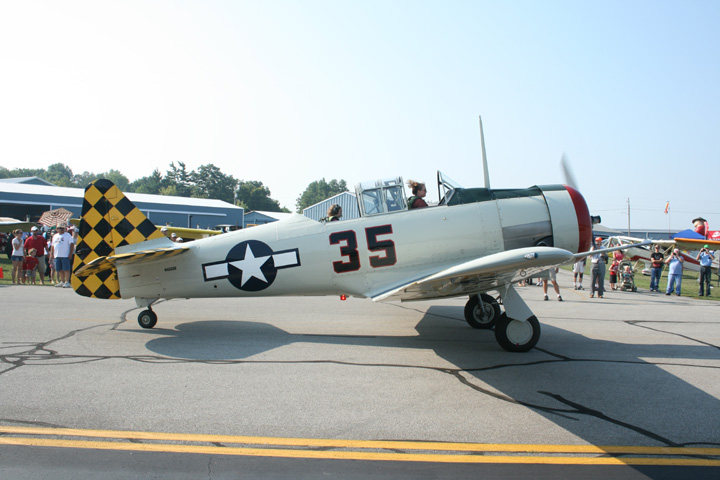 Laura's hair gets blown around as she fires up the Pratt and Whitney R-1340 on the Texan.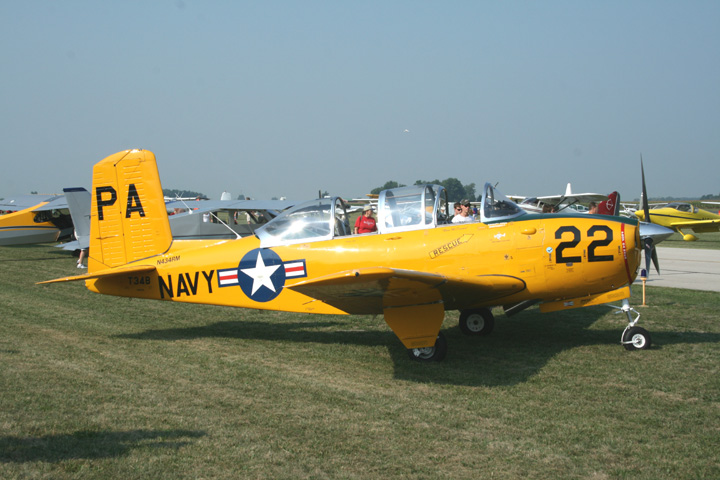 Russ McDonald from Nappanee, IN was a new visitor to the Fly-In. I may have seen this Mentor at some time in the past but it is new for the photos in this website.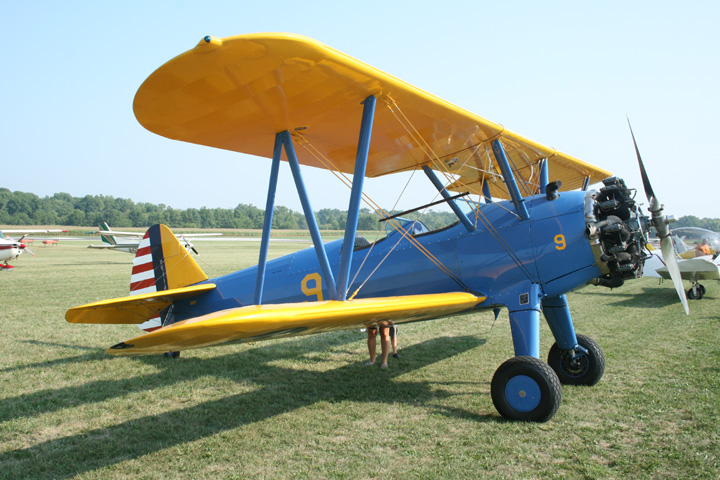 Larry Jacobi from Noblesville, IN took advantage of the great weather to fly in for some pancakes.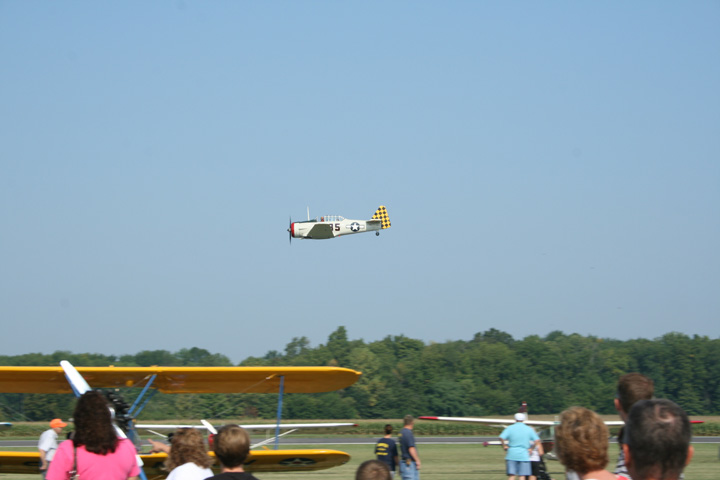 Laura making on pass over the runway on the way home.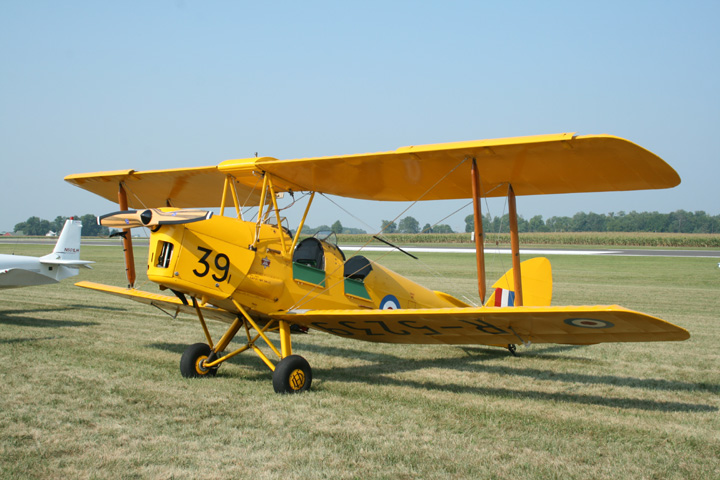 Kris Williams brought this DeHavilland DH-82 Tiger Moth all the way from Seymour, IN in order to also consume some pancakes. I may have possibly seen this aircraft many years ago but it is new for this event and the website.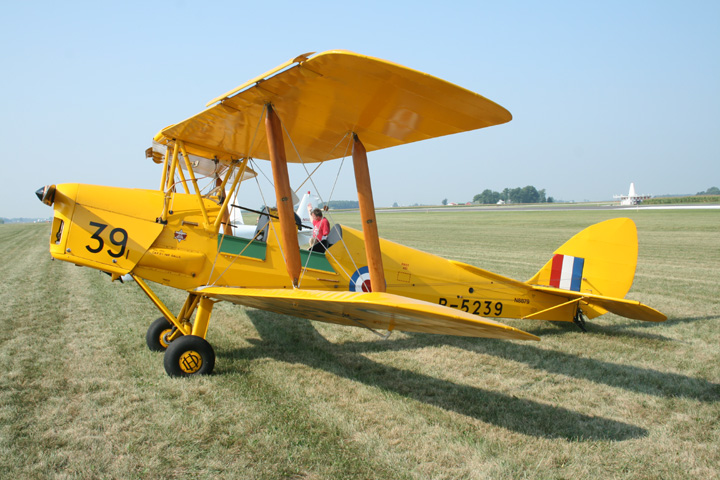 A Classic Warbird!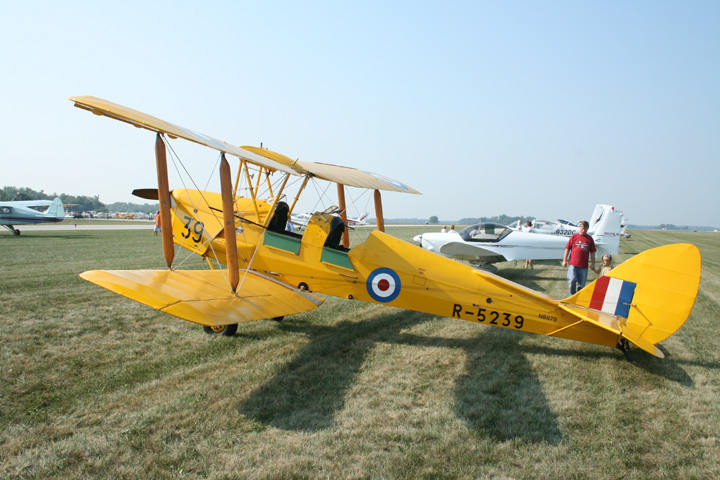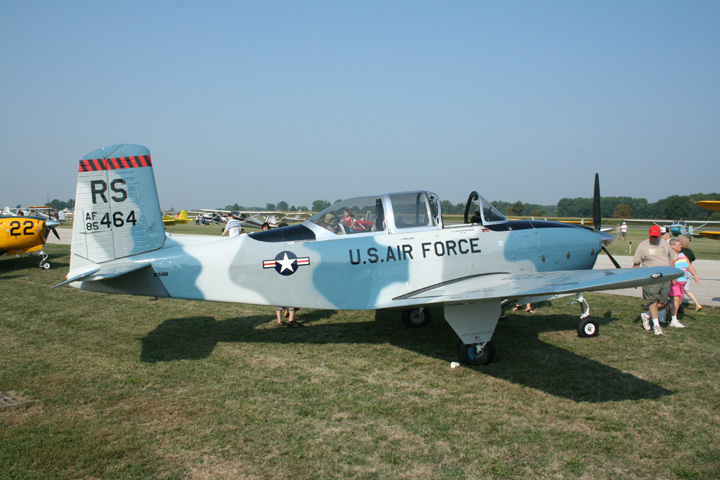 David Rothenanger (R+10) was on hand again this year with his T-34.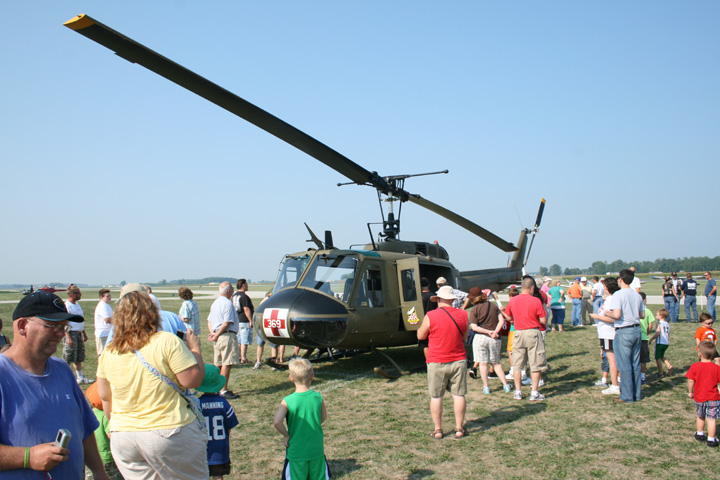 American Huey 369 had both of its operating Hueys at Marion. This is Huey 369 after which the organization is named.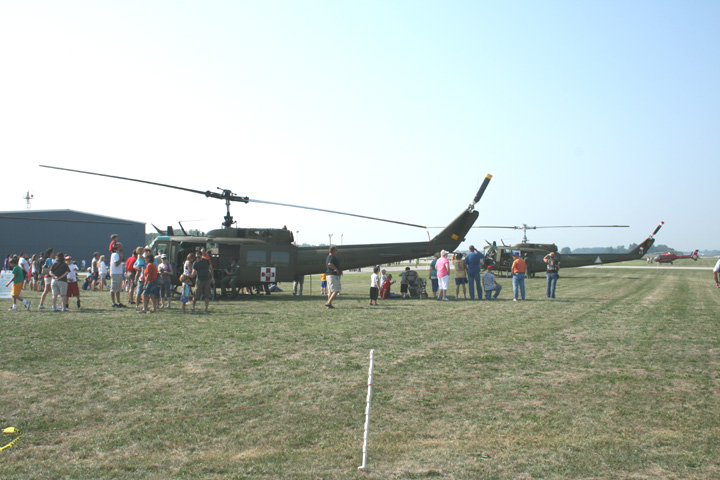 Both Hueys with Warrior 803 getting ready to go again.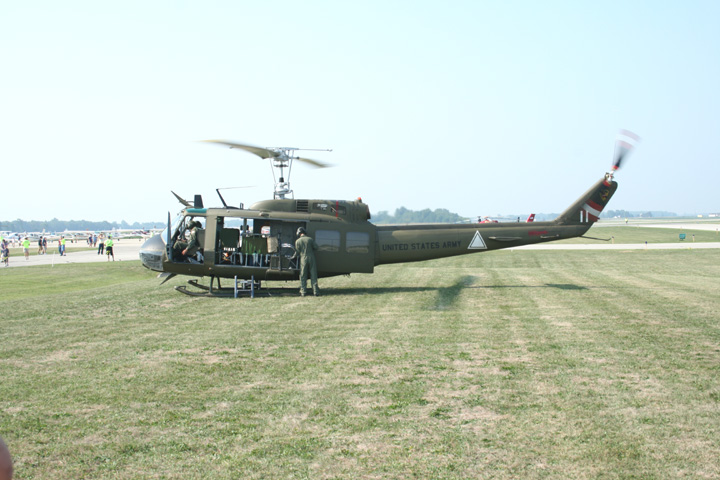 Warrior 803 starting back up.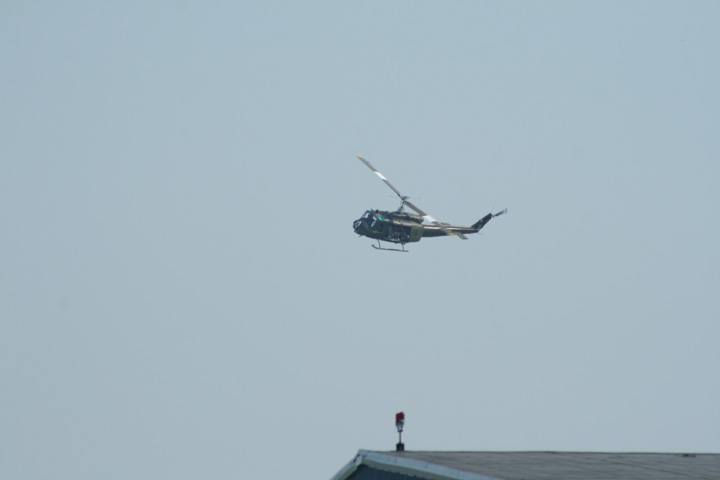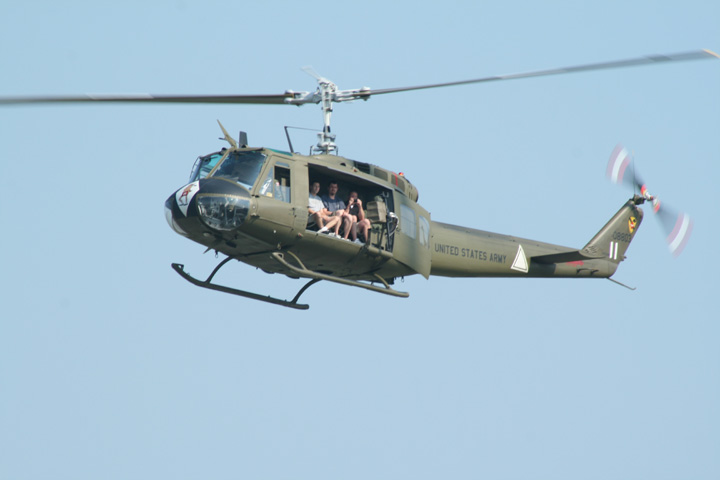 As this Membership Flight comes back in one of the occupants is taking a photo.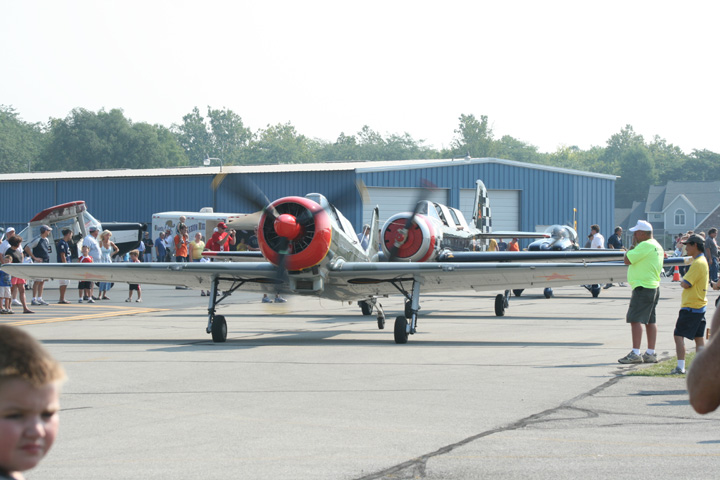 Yak-52TW, Yak 52 and RV taxi out in preparation of some formation flying.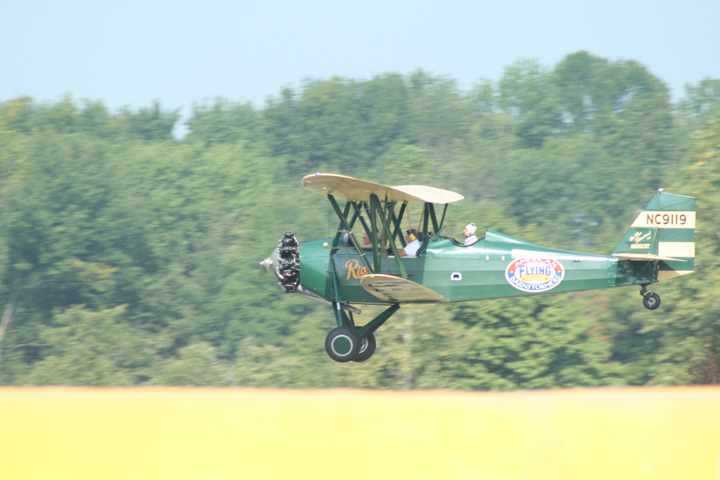 This 1929 New Standard D-25 from Brodhead, WI and owned by Davis Aircraft Restorations was landing as I was leaving. The Marion Fly-In/Cruise-In has drawn aircraft at least from three states in 2011, IN, OH and WI. Pilots know where the good food is!!
Tyndall AFB, FL NAS Fort Worth JRB, TX Indianapolis Regional, IN Terre Haute, IN Open House Monticello, IN Open House Reading, PA WWII Weekend Cincinnati, OH B-29 Appearance Hamilton, ONT Kokomo, IN Indianapolis Metropolitan, IN Polk City, FL Willow Run, MI Indianapolis Regional, IN Indianapolis Executive, IN Grissom Aeroplex Huey Homecoming, IN Selfridge ANGB, MI Mattoon, IL Marion, IN Waukegan, IL Janesville, WI NAS Oceana, VA Watervliet, MI