Tico-Titusville, FL Cincinnati Lunken, OH Duxford, UK Reading, PA Akron, OH Niagara Falls, ONT Dayton, OH Willow Run, MI
Lancaster, OH Indianapolis, IN Marion, IN Youngstown, OH Middletown, OH Parkersburg, WV El Paso, TX Jacksonville, FL Pensacola, FL
Blue Angels Homecoming, Pensacola, FL 2008
November 14-15, 2008
The Blue Angel Homecoming is the last show that the team does every year and is performed at its home base at NAS Pensacola at the western end of the Florida panhandle. The show is traditionally flown on Friday and Saturday with a night show on Friday evening. As at all military bases, the events are free to the public. This year the event included warbirds in both the US Air Force Heritage Flight and the US Navy Legacy Flight with warbird aerobatic demonstrations by PT-17, SNJ and T-34. Right next to the airshow site is The National Aviation of Naval Aviation which has an excellent collection of rare aircraft. Being able to take in both is always a good way to end the airshow season.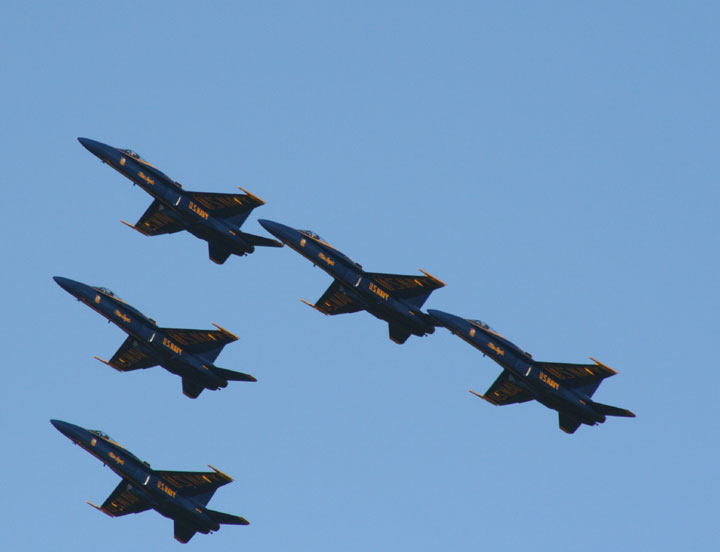 The Blues finished the year with a five person team.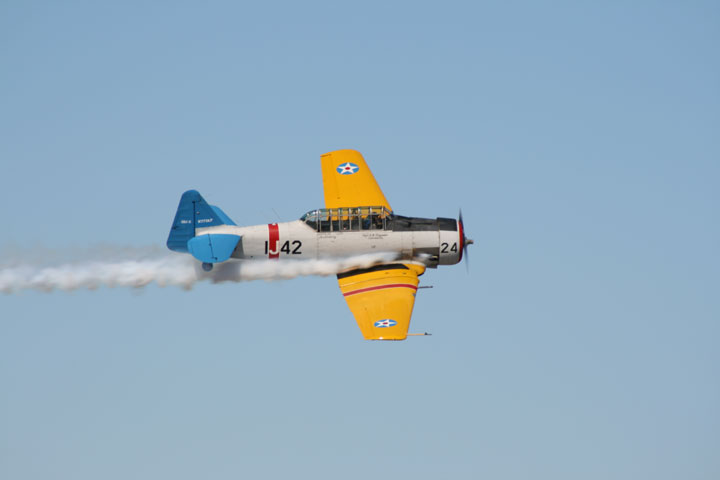 Joe Fagaundes from LaGrange, GA put on an excellent aerobatic routine in his SNJ.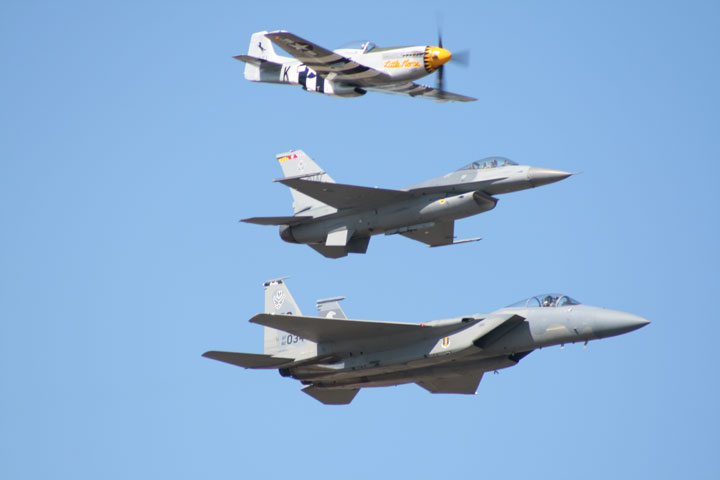 The 3 ship Heritage Flight with Dale Snodgrass piloting the P-51Mustang.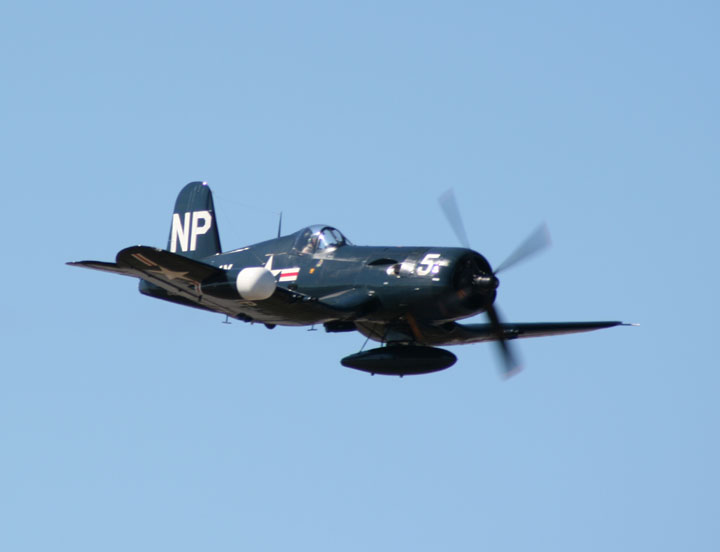 Dan McCue in the Collings Foundation Corsair.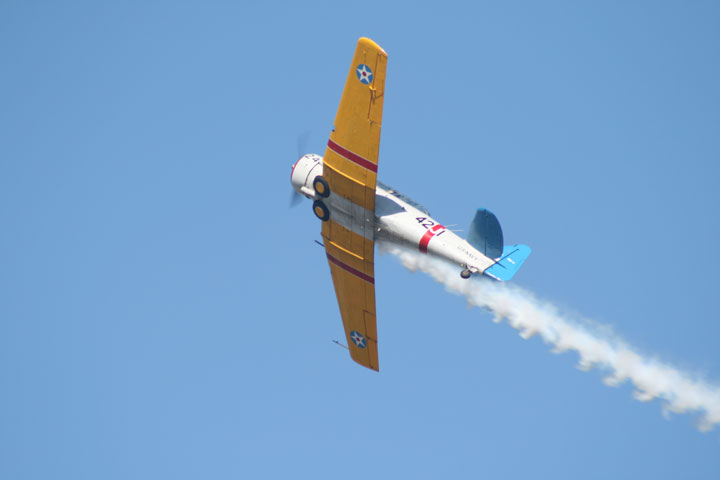 Joe Fagaundes pulling up into the vertical during his routine.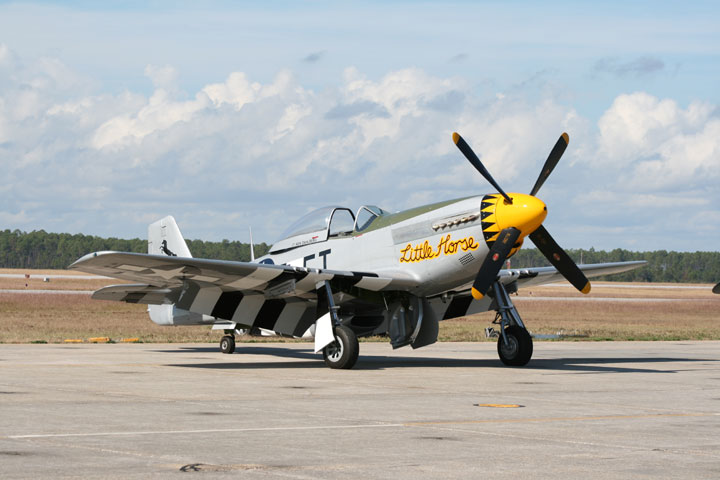 The Heritage Flight Mustang at rest.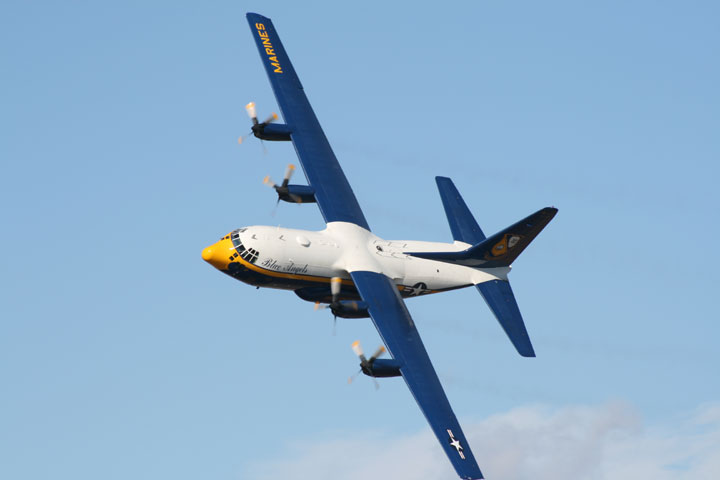 Fat Albert racking it around.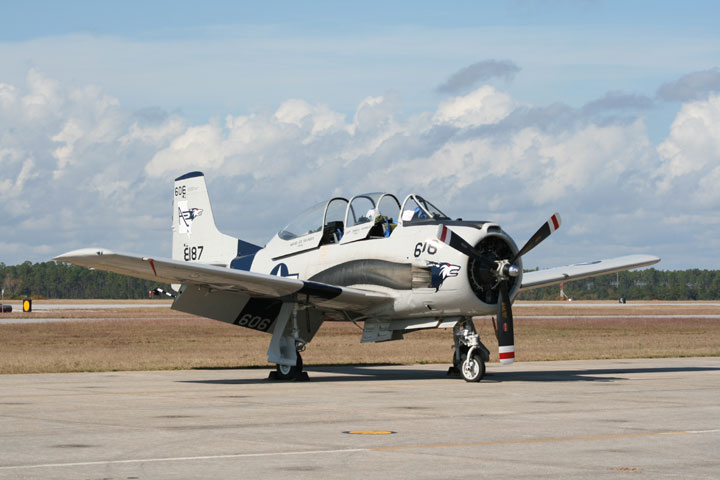 This excellently restored T-28 belongs to Dan Serrato from Eufaula, AL.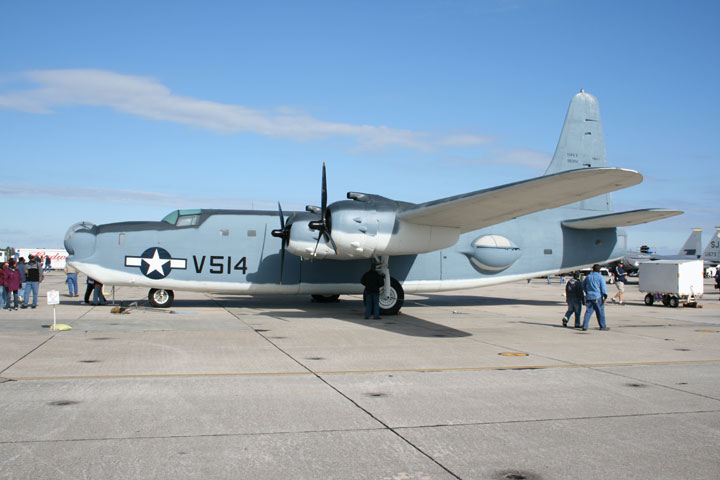 This PB4Y is one of aircraft the Naval Aviation Museum provided for static displays.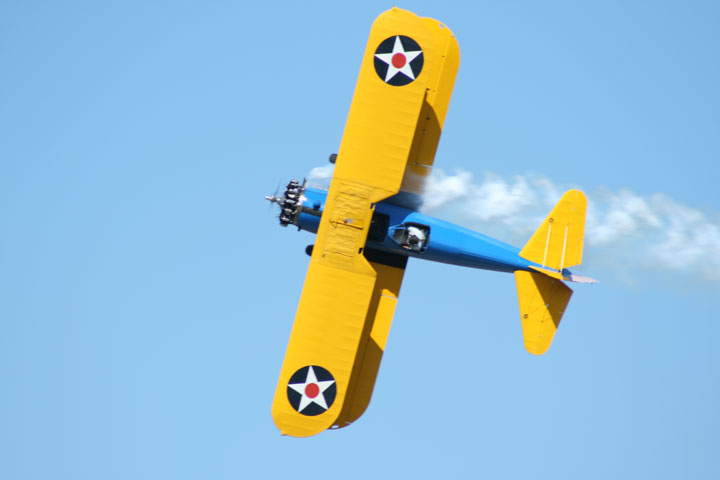 John Mohr in his stock PT-17 Stearman.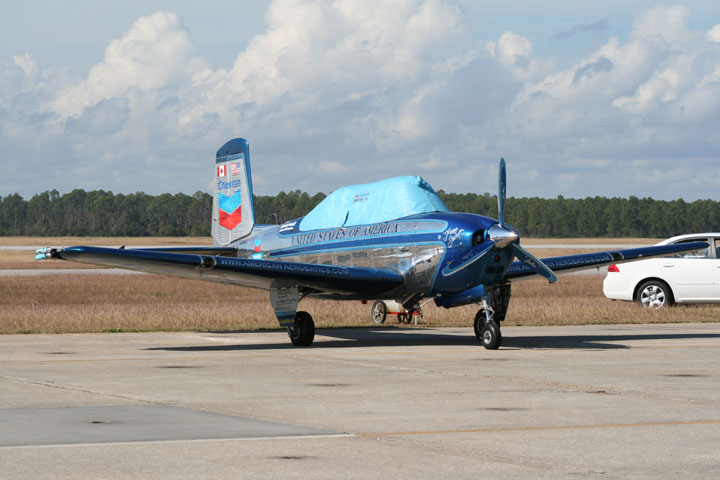 Julie Clark's T-34 prior to the show.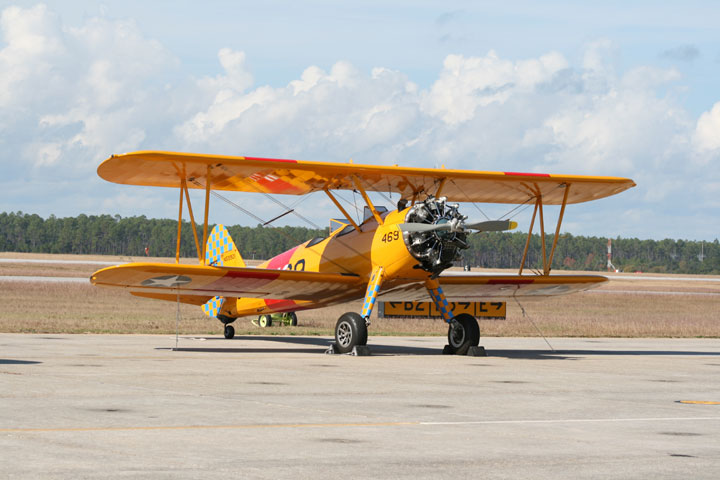 This PT-17 came from Starkville, MS for the show.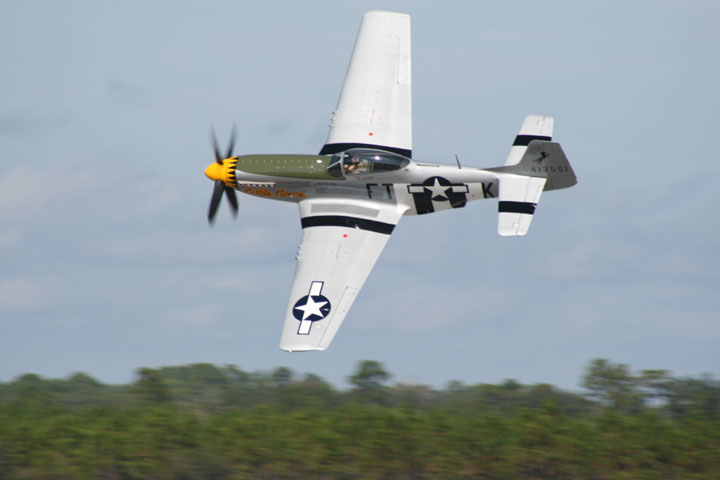 Dale "Snort" Snodgrass making the low pass a the end of the Heritage Flight.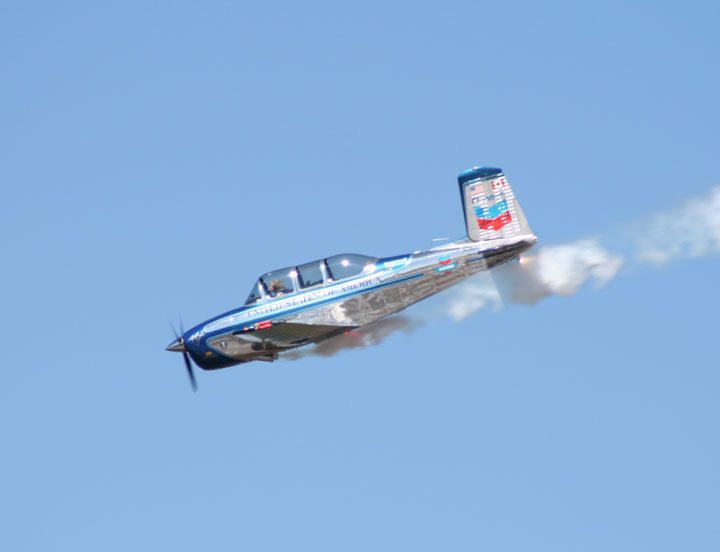 Julie Clark performing in the Chevron T-34 Mentor.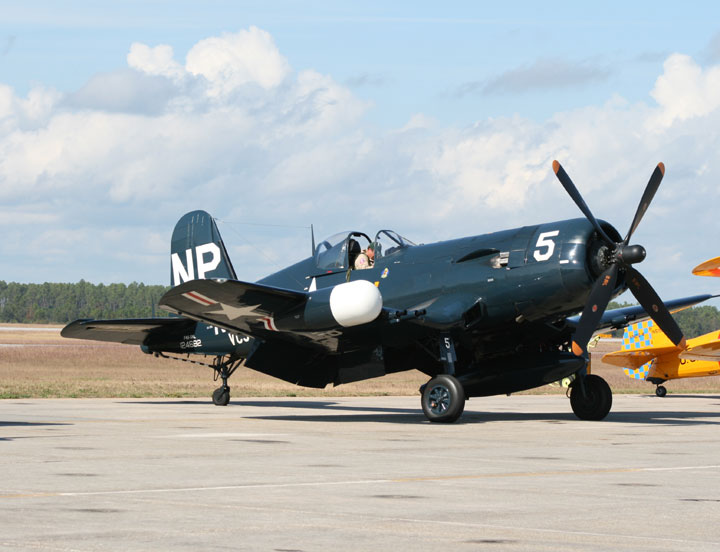 Dan McCue buckling in before engine start for the US Navy Legacy Flight.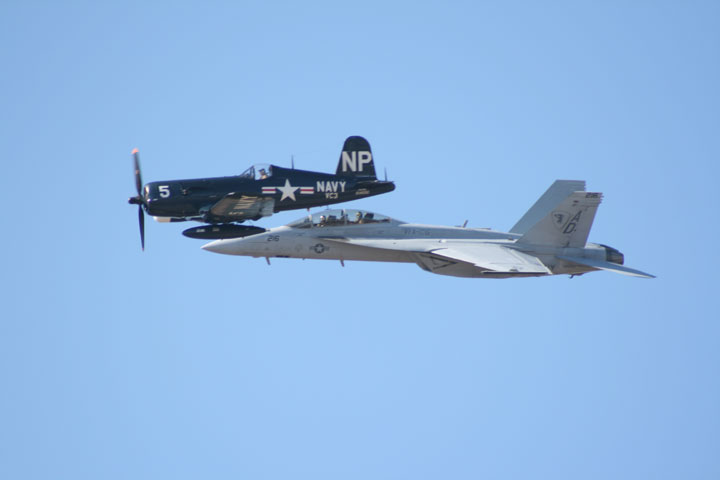 US Navy Legacy Flight.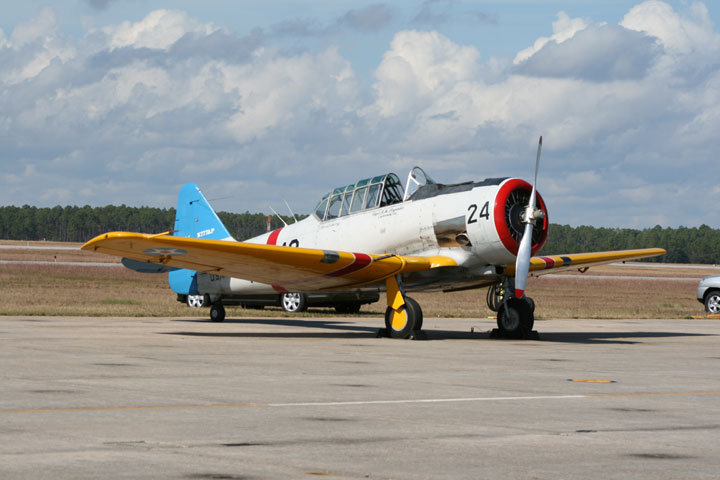 Static photo of the SNJ.
Tico-Titusville, FL Cincinnati Lunken, OH Duxford, UK Reading, PA Akron, OH Niagara Falls, ONT Dayton, OH Willow Run, MI
Lancaster, OH Indianapolis, IN Marion, IN Youngstown, OH Middletown, OH Parkersburg, WV El Paso, TX Jacksonville, FL Pensacola, FL