Tico-Titusville, FL Cincinnati Lunken, OH Duxford, UK Reading, PA Akron, OH Niagara Falls, ONT Dayton, OH Willow Run, MI
Lancaster, OH Indianapolis, IN Marion, IN Youngstown, OH Middletown, OH Parkersburg, WV El Paso, TX Jacksonville, FL Pensacola, FL
Parkersburg, West Virginia Air Expo 2008
September 28, 2008
This is a gem of a little air show we did not know existed until late this summer, at which time we made arrangements to get over to participate with the CAF T-50. The event is free to the public and is done every other year for the citizens of the surrounding area which would include residents of Marietta, OH, which is just up the road. An excellent and enthusiastic crowd showed up even though it was overcast most of the day. Only at the end of the show did the sun come out as clouds began to break up.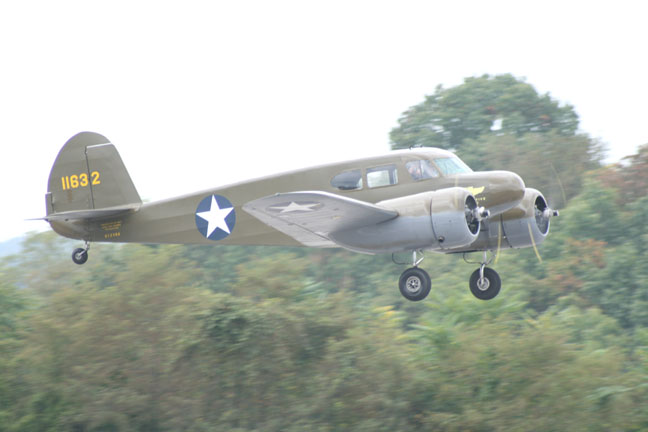 Wright Stuff Squadron's Cessna T-50 lifts off to begin its fly-by routine.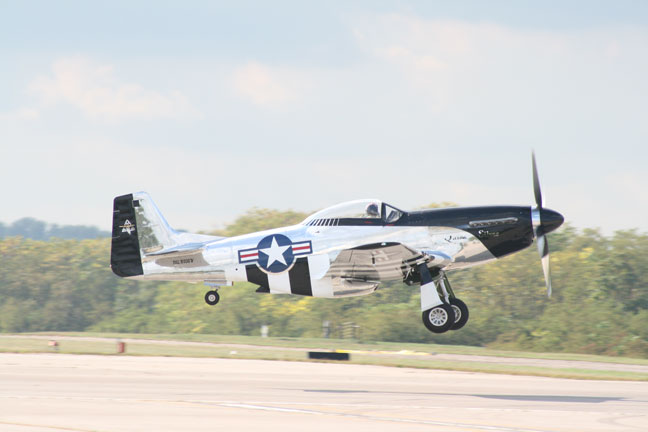 P-51D Mustang "Quick Silver" lifts off to begin its aerobatic display. The sun finally came out.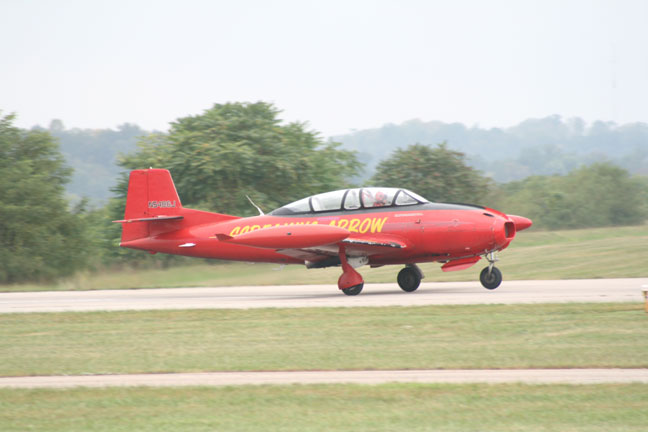 Saeta Jet flown by Curt Arnspiger just begins to lift the nose wheel.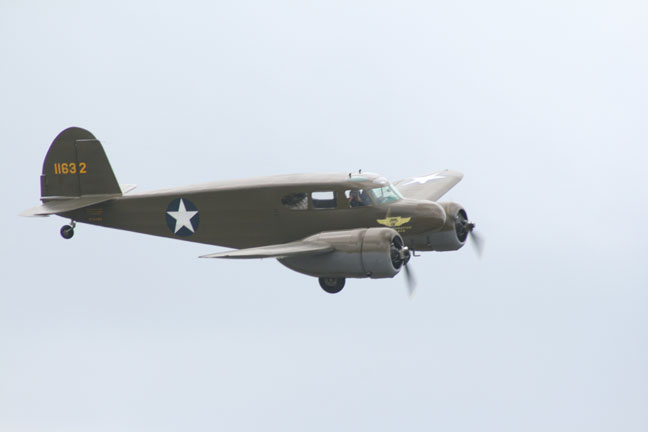 The T-50 making an airshow pass. The Wright Stuff Squadron is located in Middletown, OH.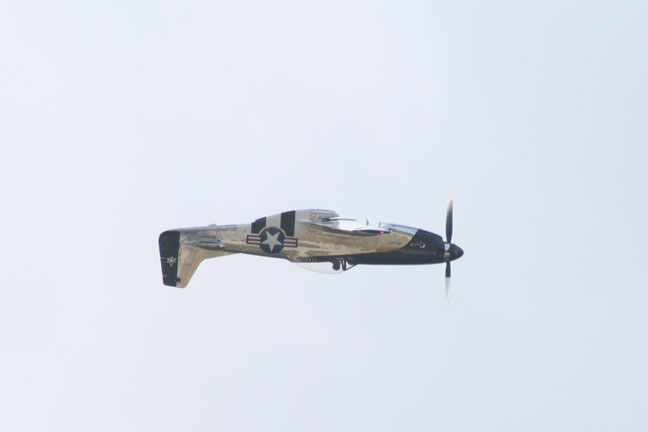 A view of Scott "Scooter" Yoak upside in a slow roll.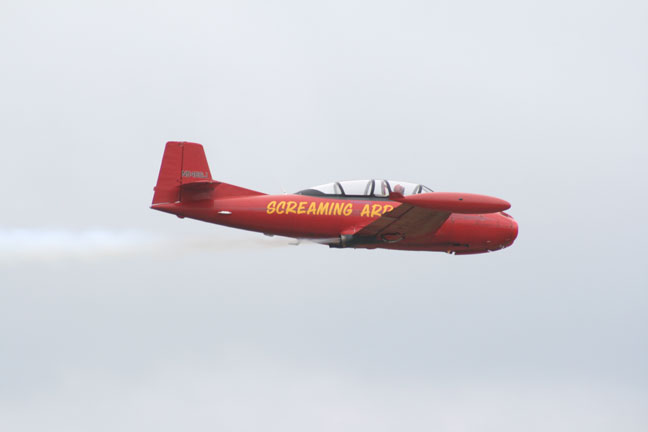 Fast pass by Curt in the Saeta.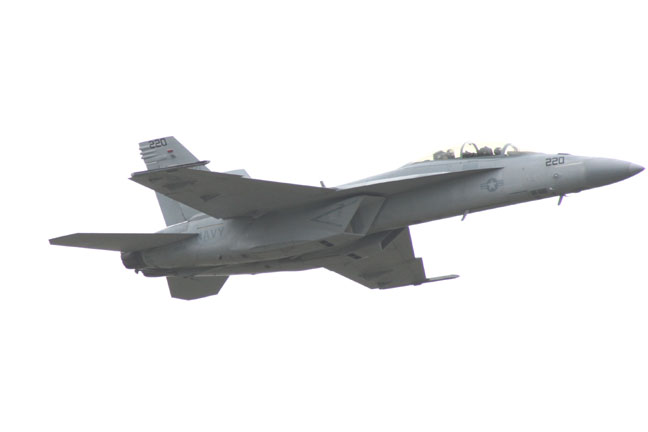 The F-18 Super Hornet Demonstration was piloted by Lt. Page Felini, who was born in Ohio but grew up and went to college in West Virginia. Her older brother was a previous Super Hornet Demo pilot also.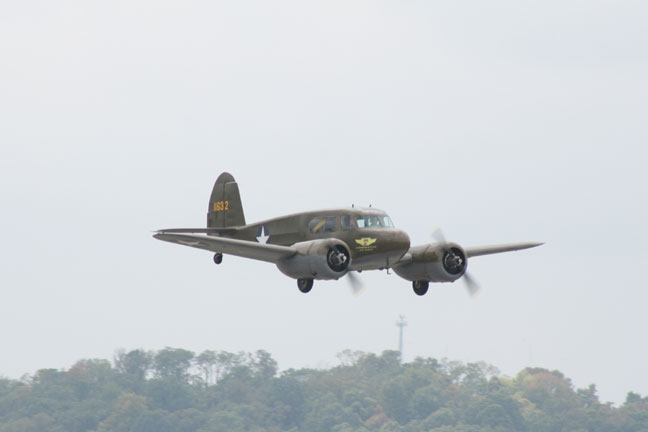 This particular T-50 served with the Royal Canadian Air Force as a trainer during WWII.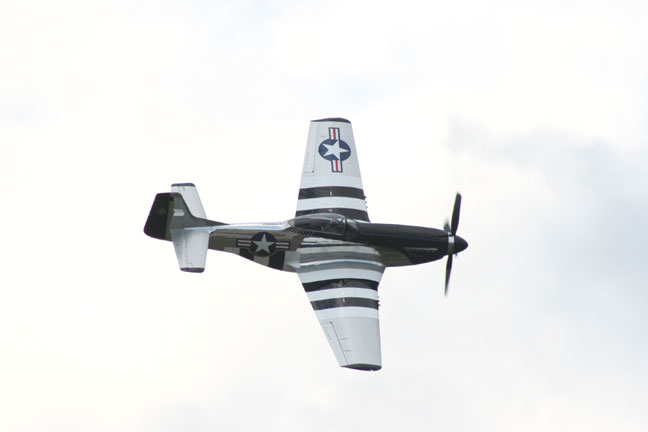 A nice photo pass of Scott's P-51 that he brought in from Lewisburg, WV.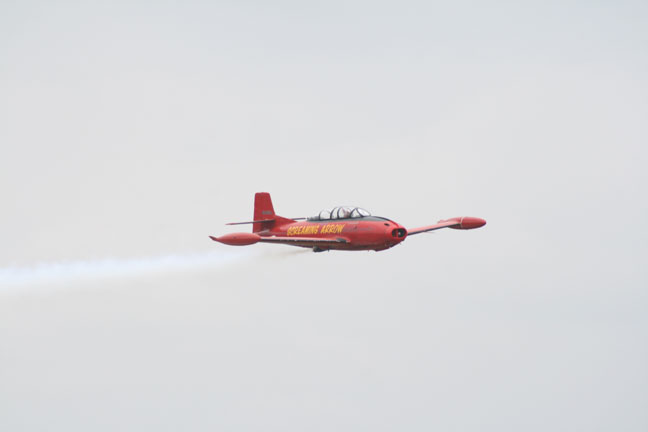 The Saeta making lead-in before going into another aerobatic maneuver.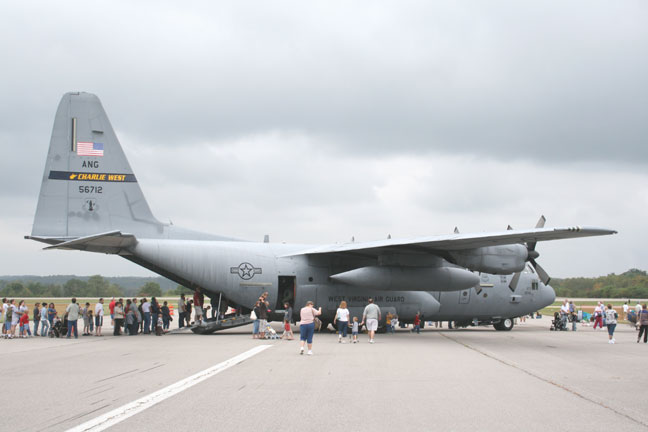 Part of the line waiting to visit the C-130 from the West Virginia Air National Guard.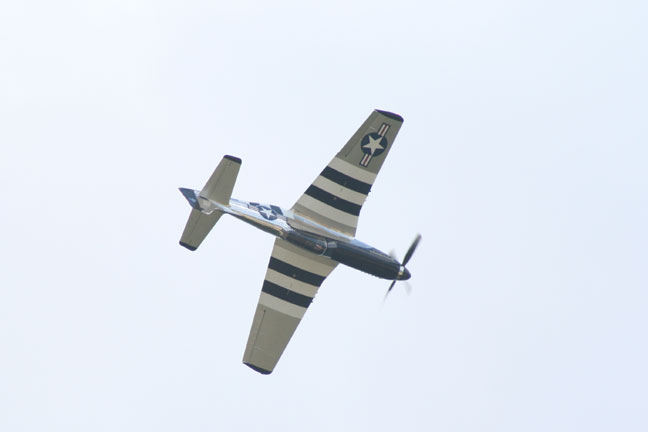 Another shot of "Quick Silver" in an aerobatic maneuver.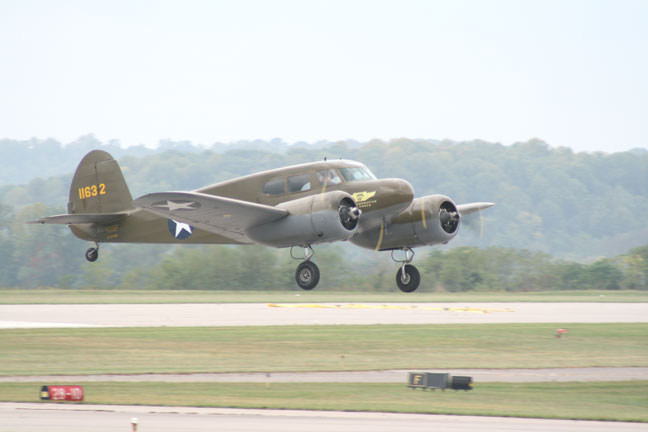 The oldest flying T-50 in the world sets up for a landing.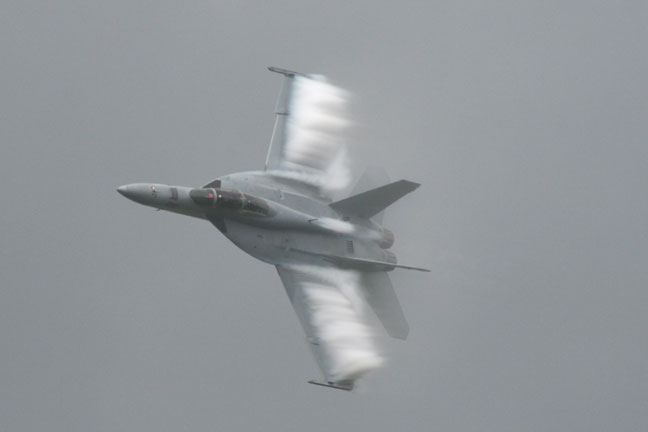 The F-18 Super Hornet in a high speed vapor pass.

Tico-Titusville, FL Cincinnati Lunken, OH Duxford, UK Reading, PA Akron, OH Niagara Falls, ONT Dayton, OH Willow Run, MI
Lancaster, OH Indianapolis, IN Marion, IN Youngstown, OH Middletown, OH Parkersburg, WV El Paso, TX Jacksonville, FL Pensacola, FL