Tico-Titusville, FL Cincinnati Lunken, OH Duxford, UK Reading, PA Akron, OH Niagara Falls, ONT Dayton, OH Willow Run, MI
Lancaster, OH Indianapolis, IN Marion, IN Youngstown, OH Middletown, OH Parkersburg, WV El Paso, TX Jacksonville, FL Pensacola, FL
Middletown, Ohio Wings of Freedom Airshow 2008
September 20-21, 2008 (Photos taken Saturday Sept 20)
For the first time in recent history Middletown, OH put on an airshow in 2008 which featured an excellent cross section of warbirds, mostly from the WWII era. Flying started even before the official show with several warbirds taking to the air to give the early crowd several formation fly-bys. Also during the show the B-17 flew not only its own individual passes but flew with the Tri State Warbirds P-51 "Cincinnati Miss".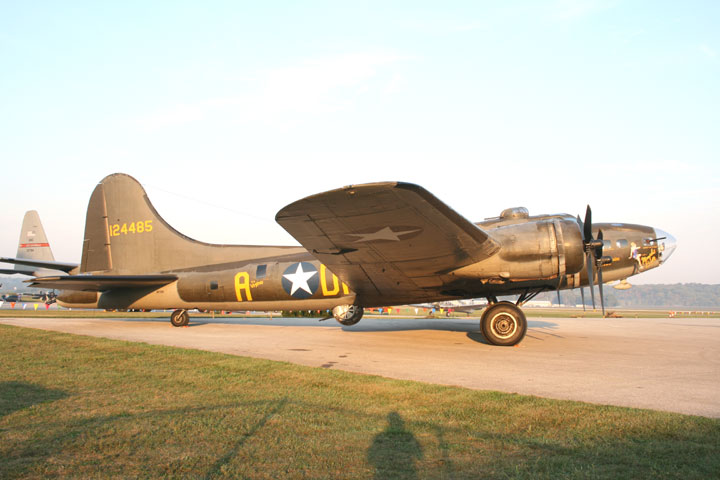 B-17F "Memphis Belle in the early morning sun.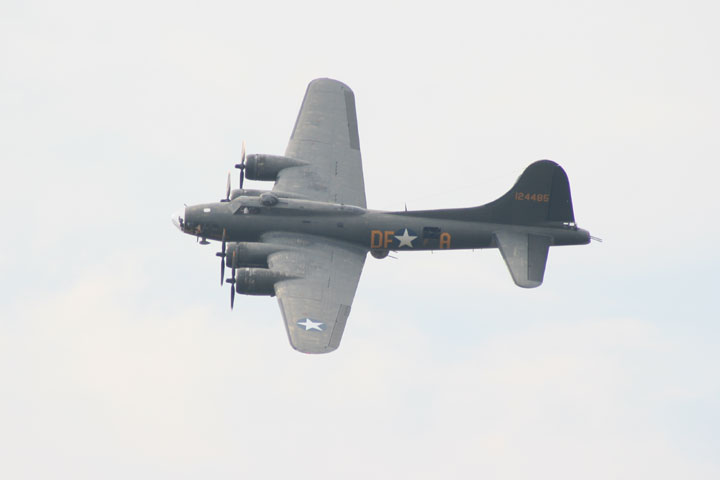 The Flying Fortress in a photo passing during the afternoon show.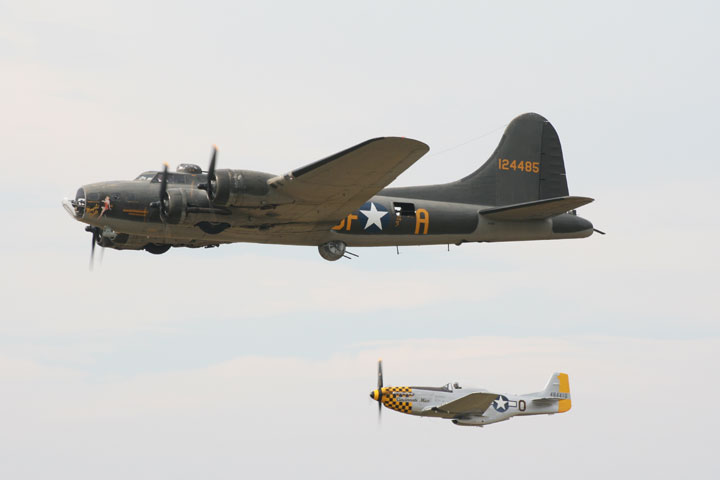 Big Friend, Little Friend. You don't often get the two paired up in a formation at a show, so this was a rare event.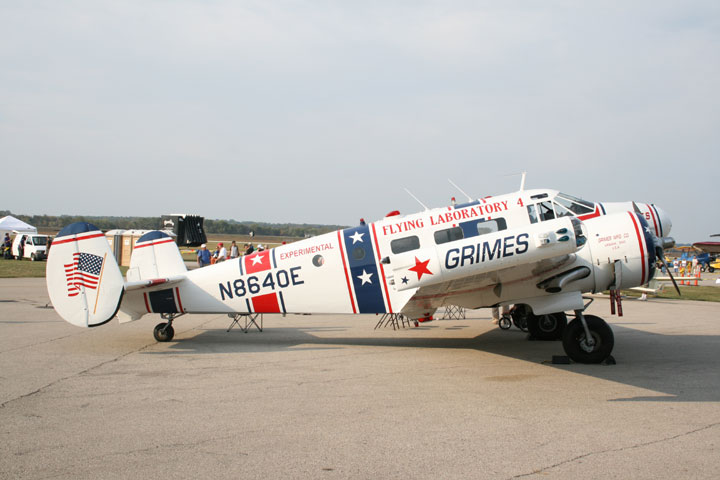 The Grimes Twin Beech from Urbana, OH was on static display.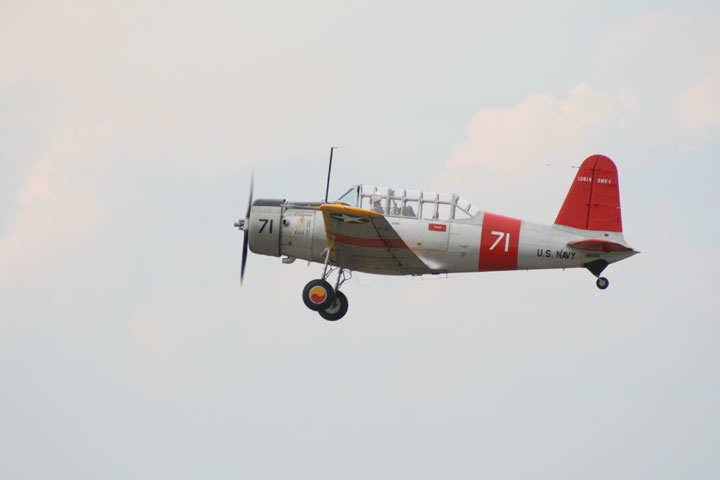 BT-13 on takeoff.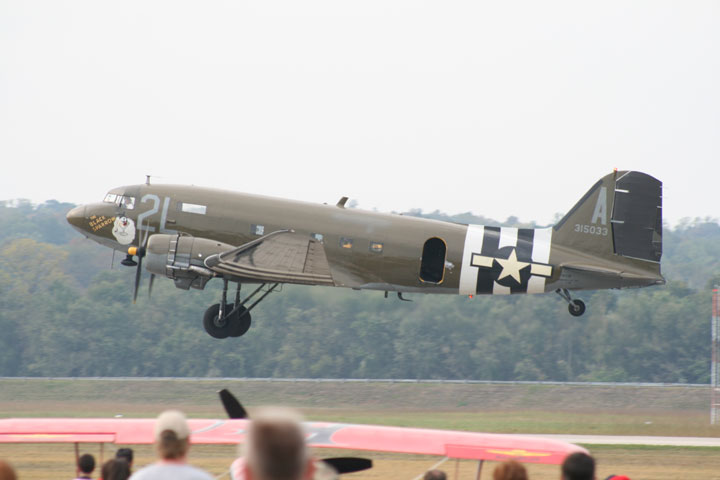 C-47 Black Sparrow taking off for a paratrooper jump run.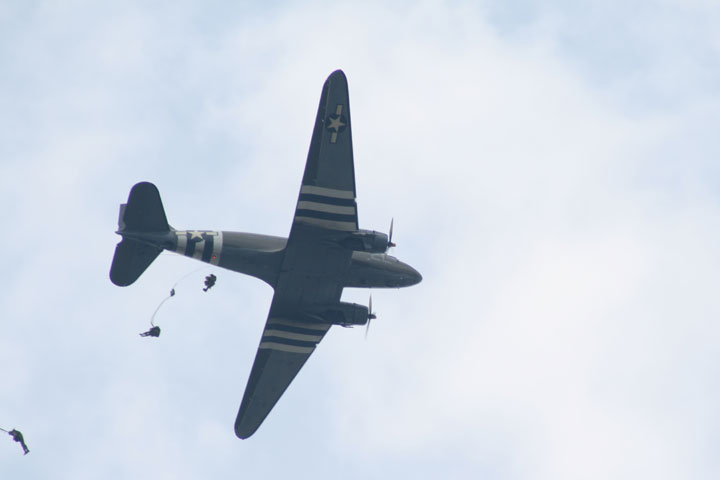 Jumpers away.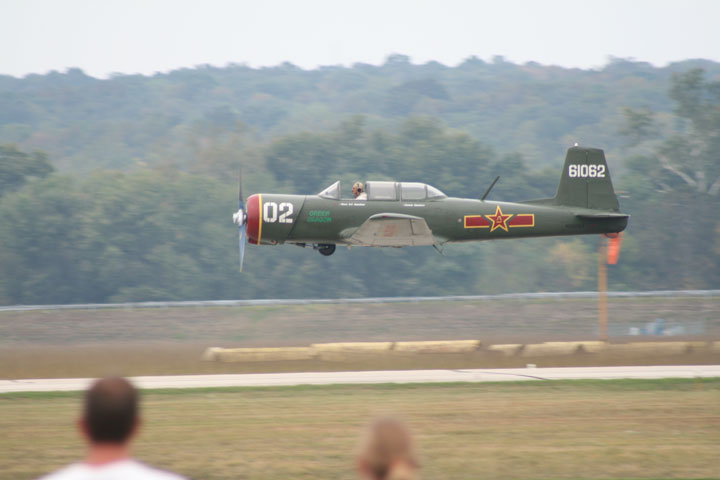 CJ-6 on the takeoff.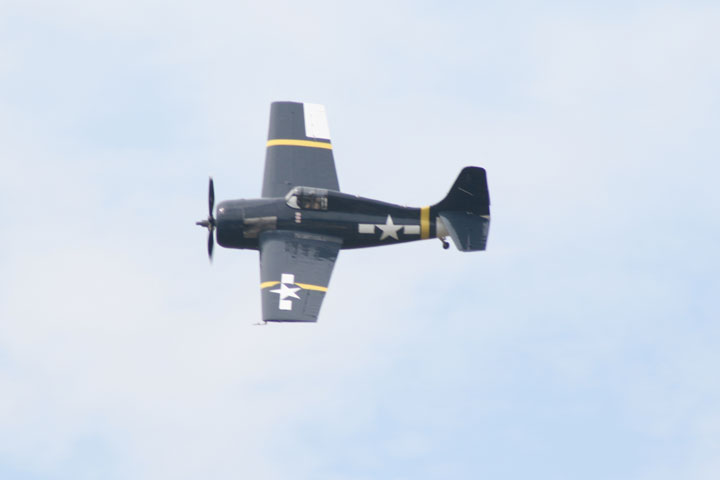 Mike Gillian from Chicago making a photo pass.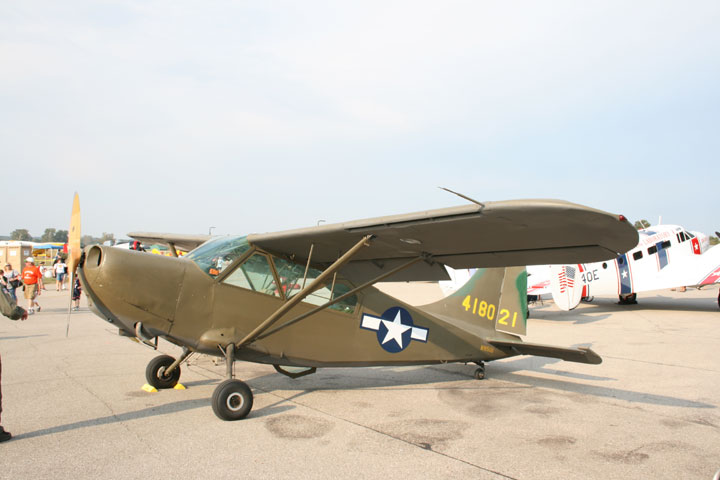 Jason Sharkey from Lebanon, IN brought over his Stinson L-5 for display.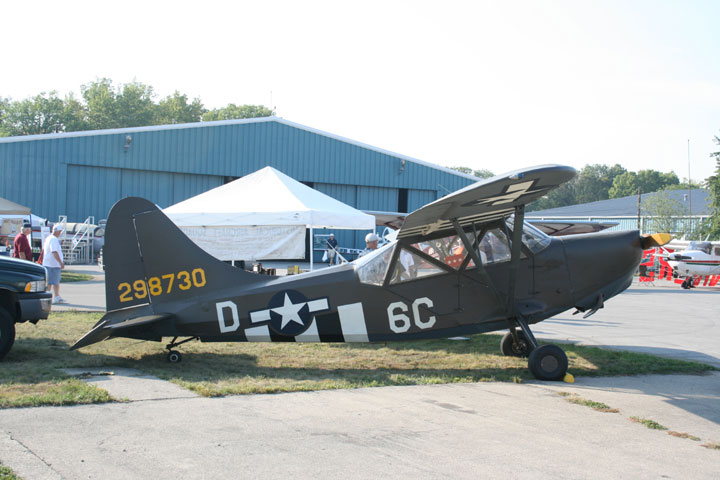 This L-5 belongs to "Speedy" Gonzales and was on display with the Historical Aircraft Squadron from Lancaster, OH.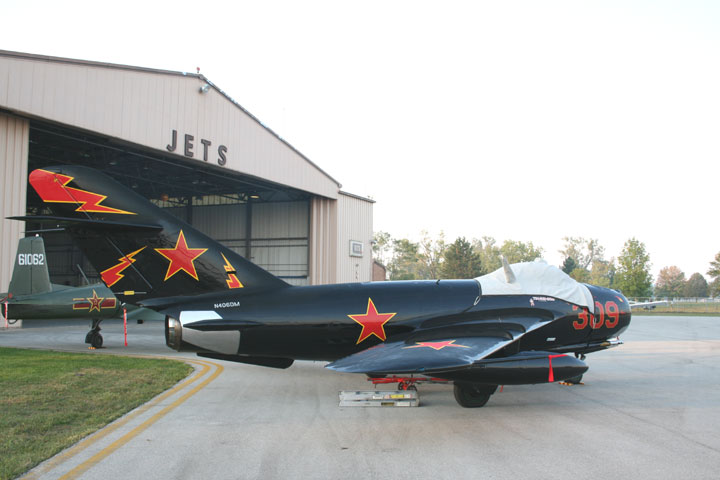 Will Ward of Ann Arbor, MI brought his Mig-17 for a flying demo.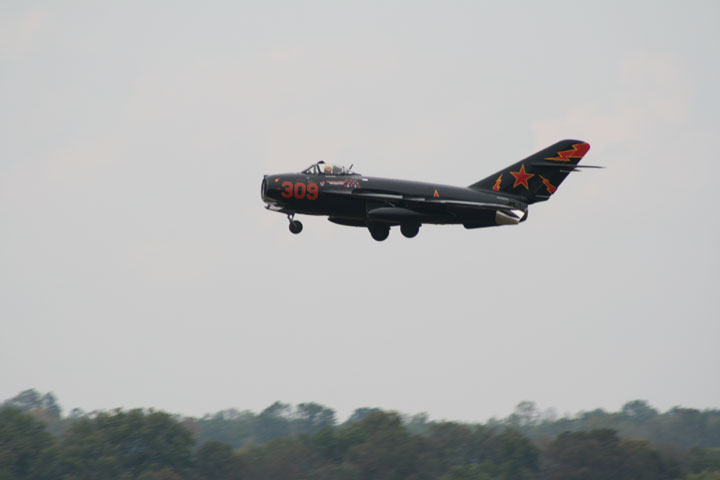 Low pass with the gear extended.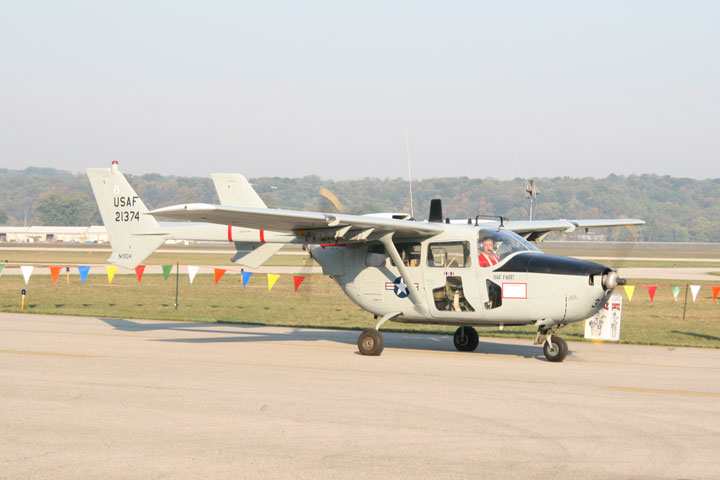 The O-2A operated by the Wright Stuff Squadron of the CAF taxis in early in the morning.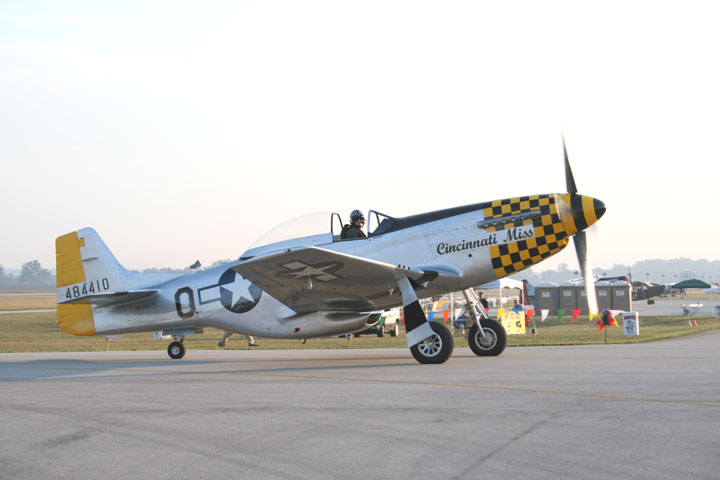 The P-51D from the Tri State Warbird Museum in Batavia also taxis in on Saturday morning.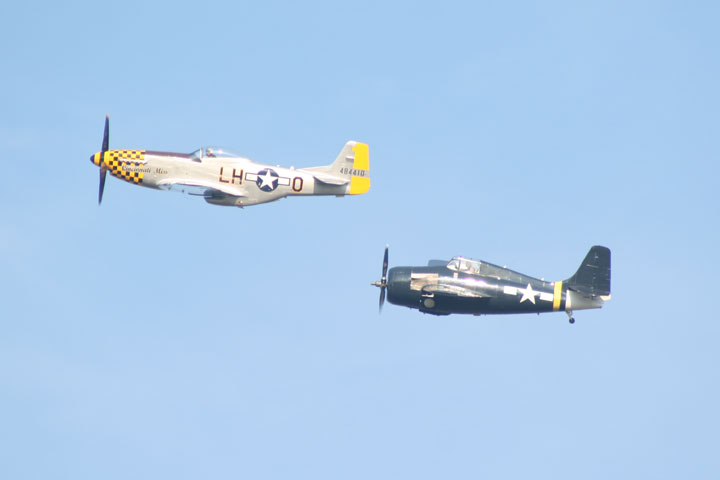 P-51 and FM-2 in formation.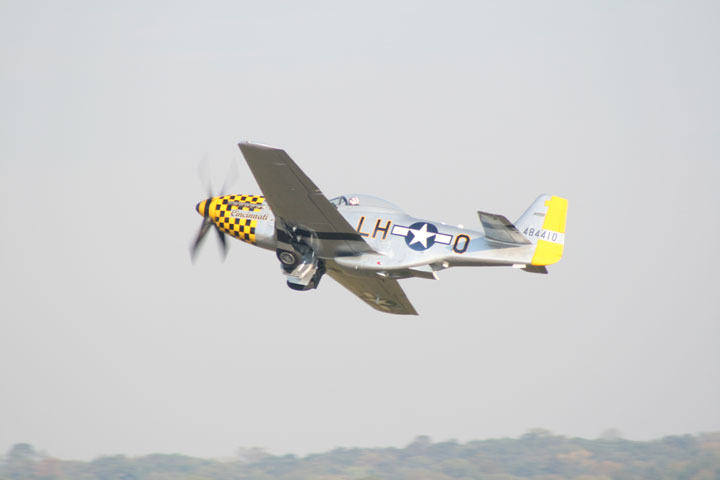 Cincinnati Miss retracting the gear on takeoff.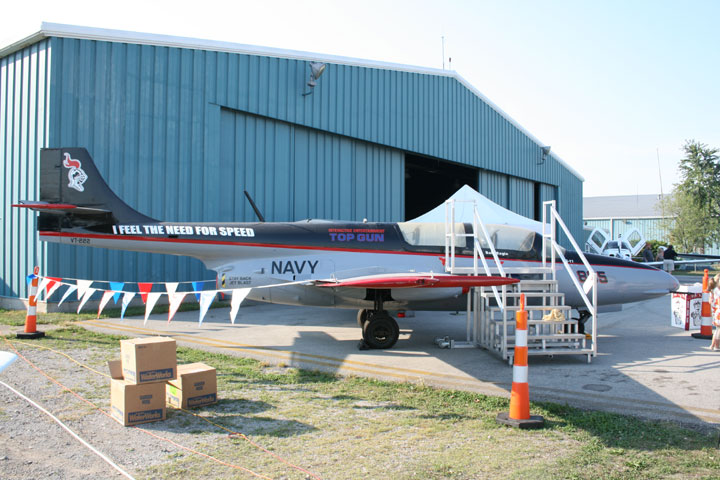 This is very rare and something I have never seen at a show before. This is one of 15 Temco TT-1 Pinto jet trainers. This is the airframe only being used to take cockpit photos.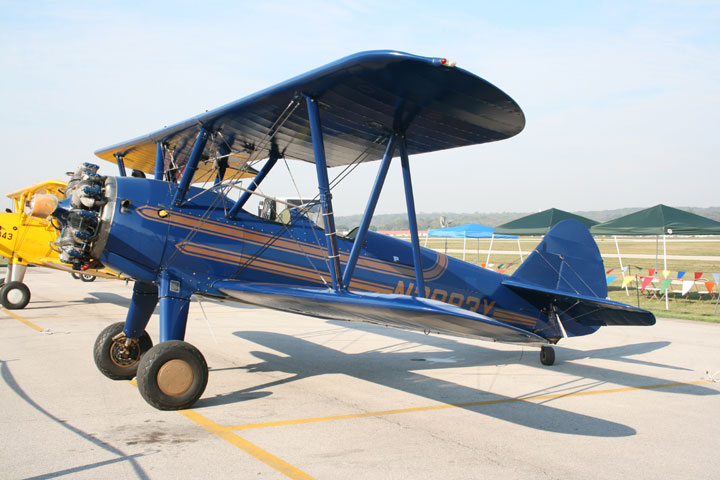 There were 5 Boeing Stearman aircraft on static display at the event.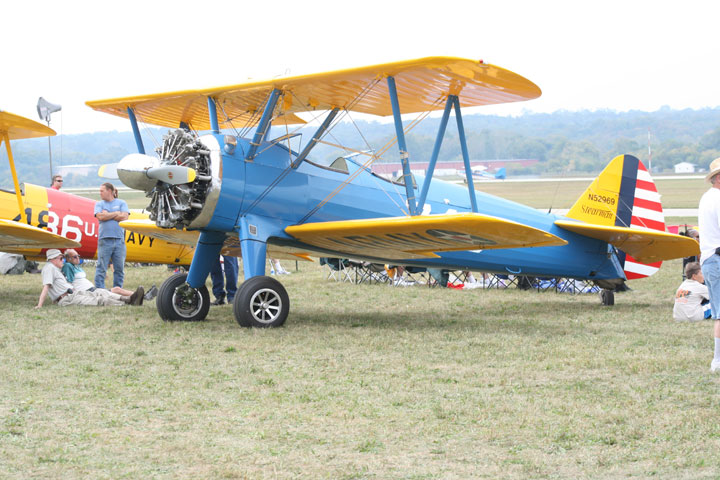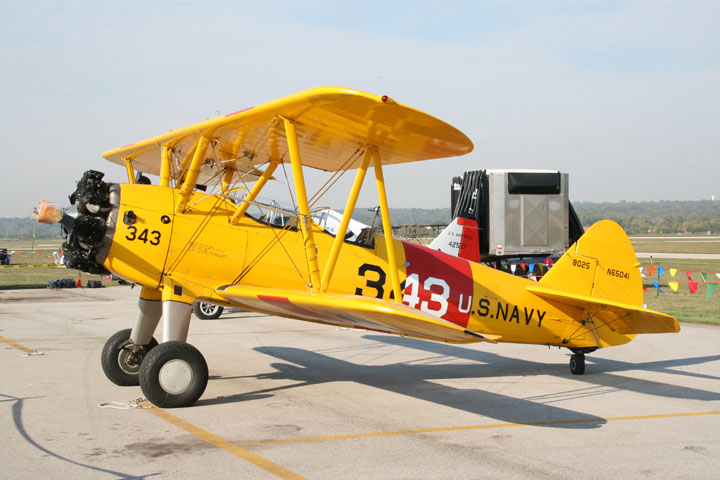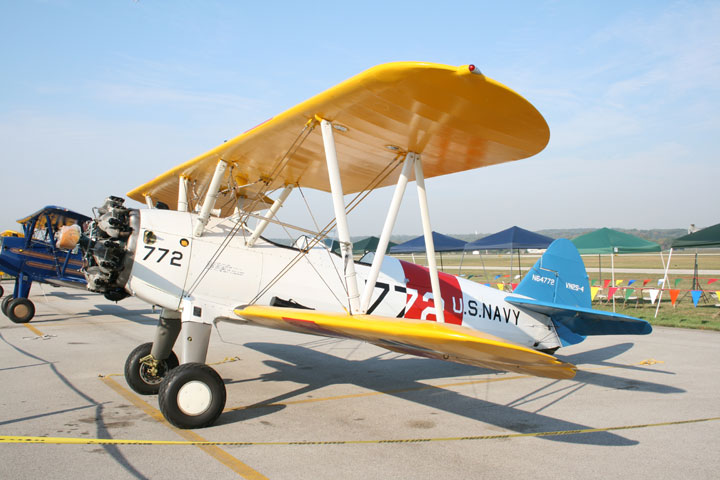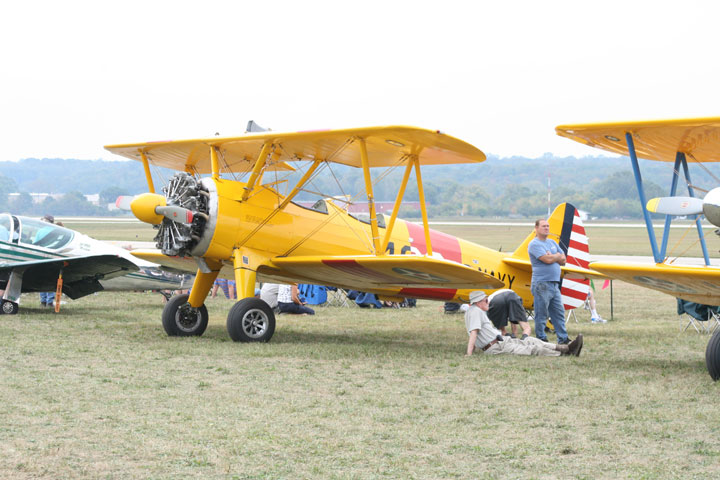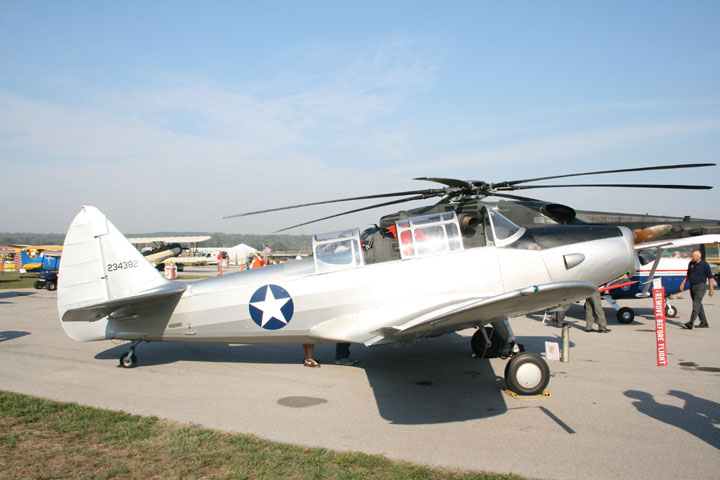 PT-26 Cornell.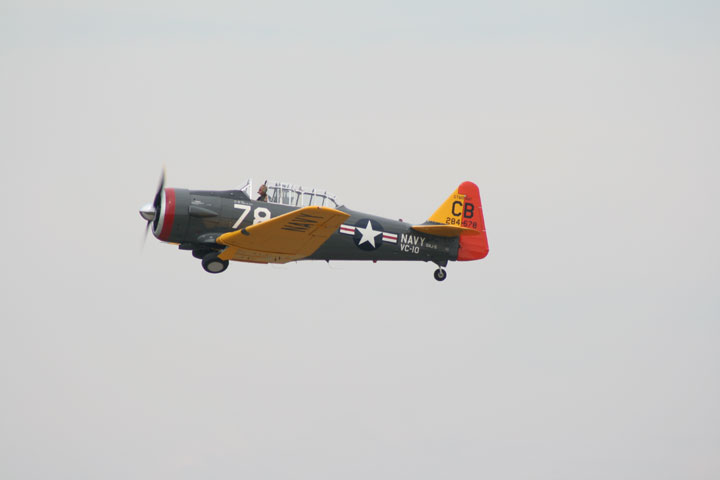 Five North American T-6/SNJ's were at the event, four of which did formation flying in as part of the Screaming Rebel team.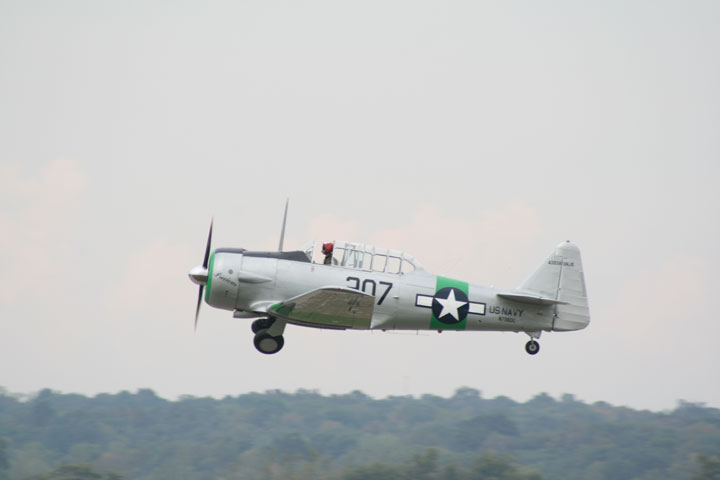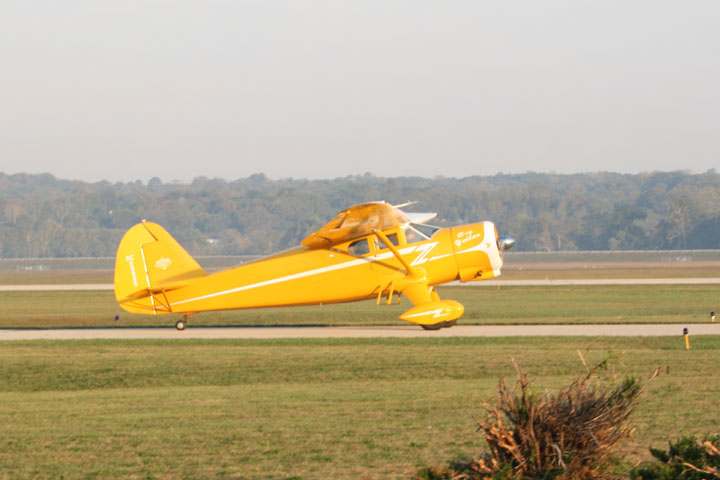 This Stinson Reliant can be found giving rides at most Ohio airshows and is actually a true warbird, having served in WWII with the RAF in England as a liaison aircraft.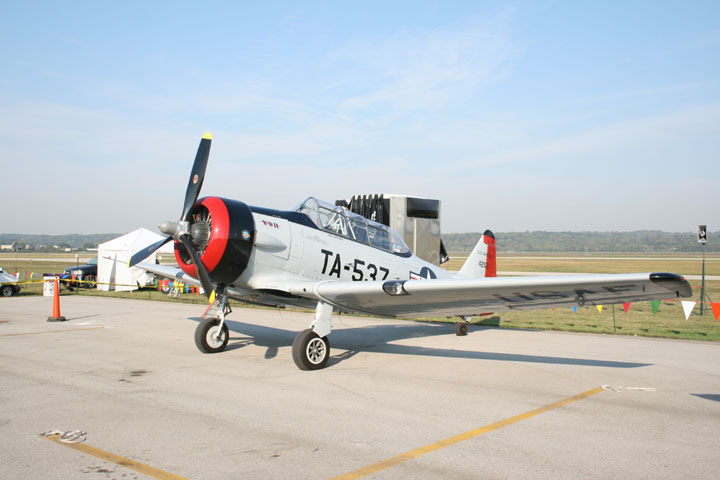 This three bladed T-6 was on static display.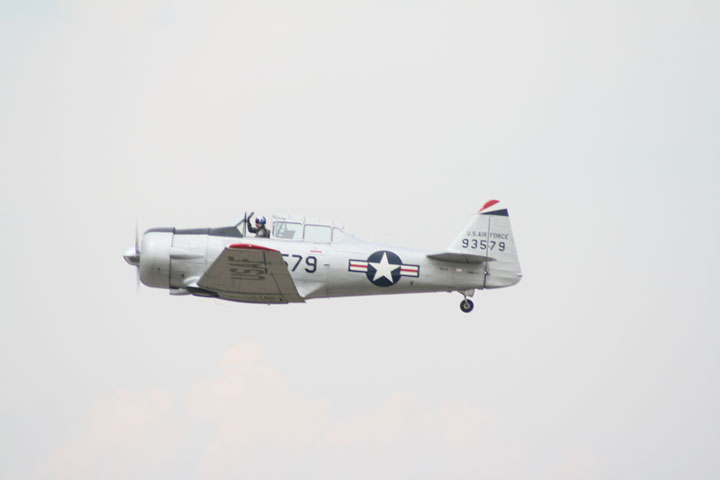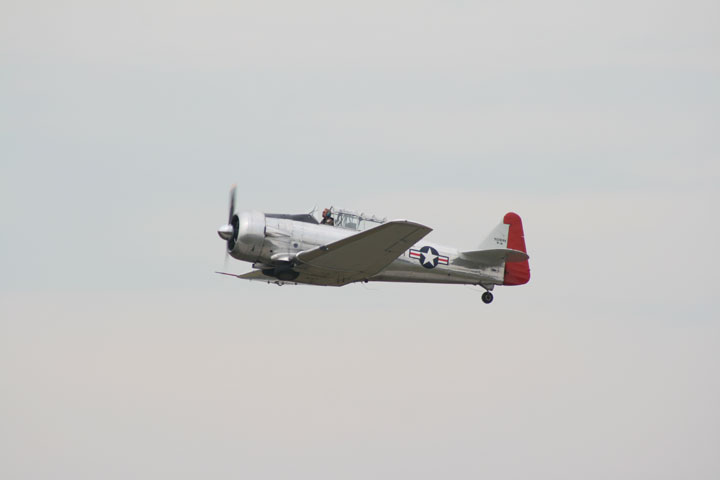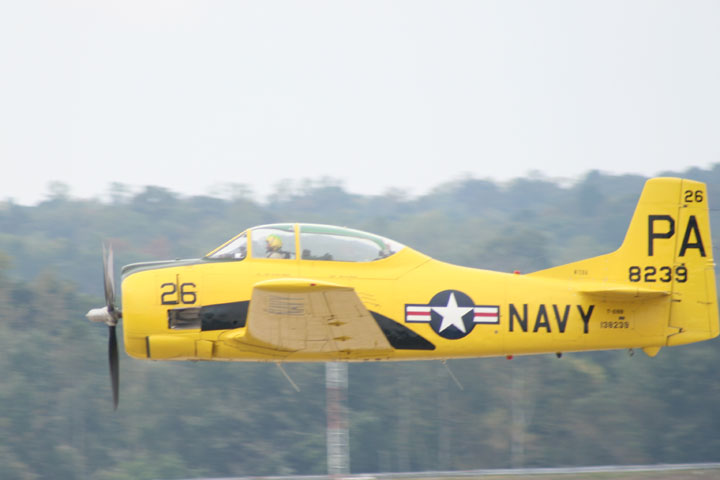 The yellow designates this is an instructor trainer.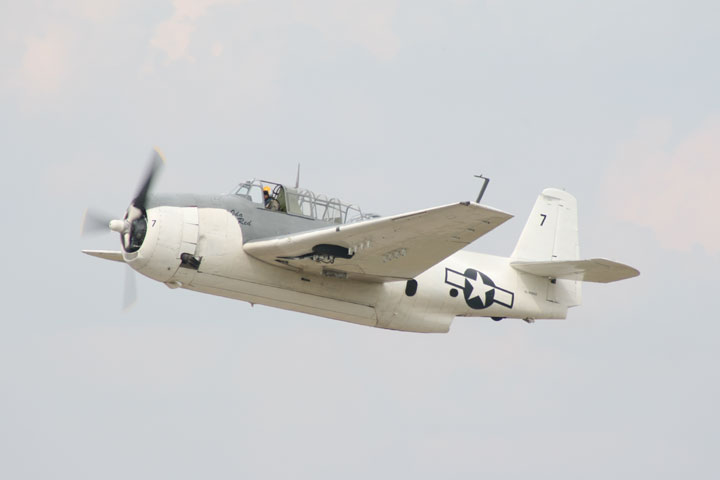 Dave Tinker's TBM from Monroe, MI on the takeoff.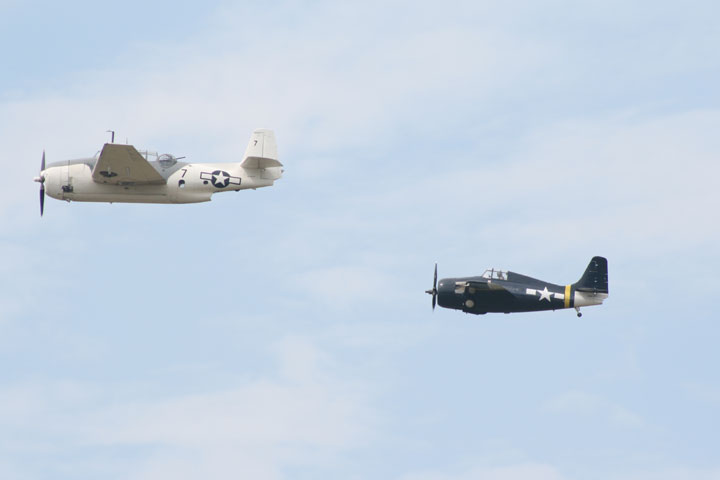 Two Eastern Aircraft (General Motors) in a formation pass.
Middletown Airshow Photo Gallery 2008

Tico-Titusville, FL Cincinnati Lunken, OH Duxford, UK Reading, PA Akron, OH Niagara Falls, ONT Dayton, OH Willow Run, MI
Lancaster, OH Indianapolis, IN Marion, IN Youngstown, OH Middletown, OH Parkersburg, WV El Paso, TX Jacksonville, FL Pensacola, FL