Tico-Titusville, FL Cincinnati Lunken, OH Duxford, UK Reading, PA Akron, OH Niagara Falls, ONT Dayton, OH Willow Run, MI
Lancaster, OH Indianapolis, IN Marion, IN Youngstown, OH Middletown, OH Parkersburg, WV El Paso, TX Jacksonville, FL Pensacola, FL
Indianapolis Airshow 2008
August 23-24, 2008 (Photos taken on 8-24-2008)
Indianapolis is my home show and the one for which I am the Warbird Chairman. Due to my duties throughout the weekend I was only able to get a few static photos and Sunday morning and then some as the trainers and liaisons were taxiing out to the active runway. This does not include all of the warbirds that attended or flew in the show, but those I could get to before having to go perform my airshow duties.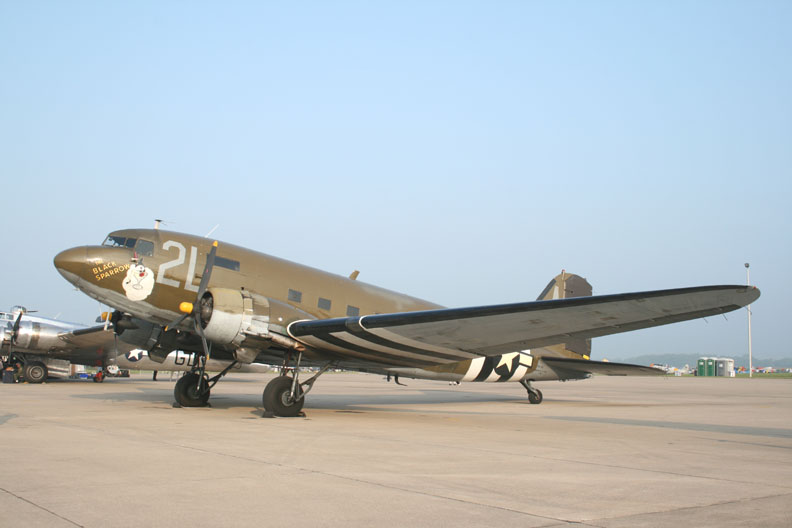 C-47 operated the Great Lakes Wing of the CAF, which had just had its paint job de-oxidized, which fooled a lot of persons into thinking it had been totally repainted.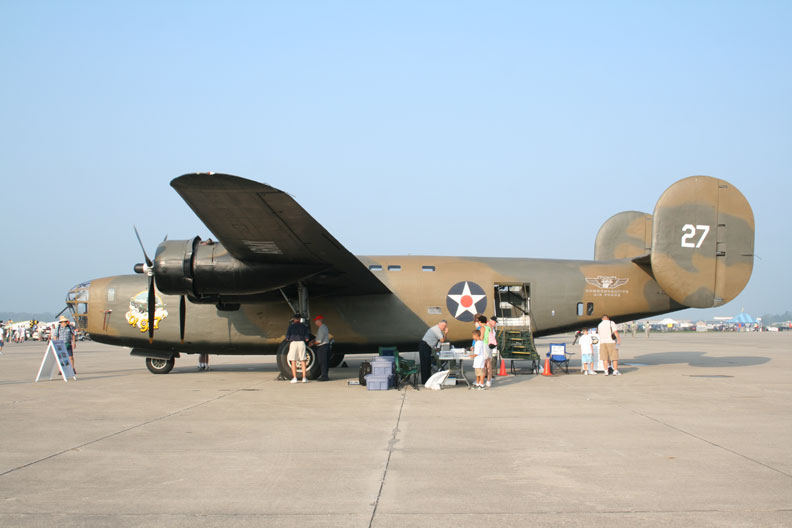 B-24A operated by the B-29/B-24 Squadron of the CAF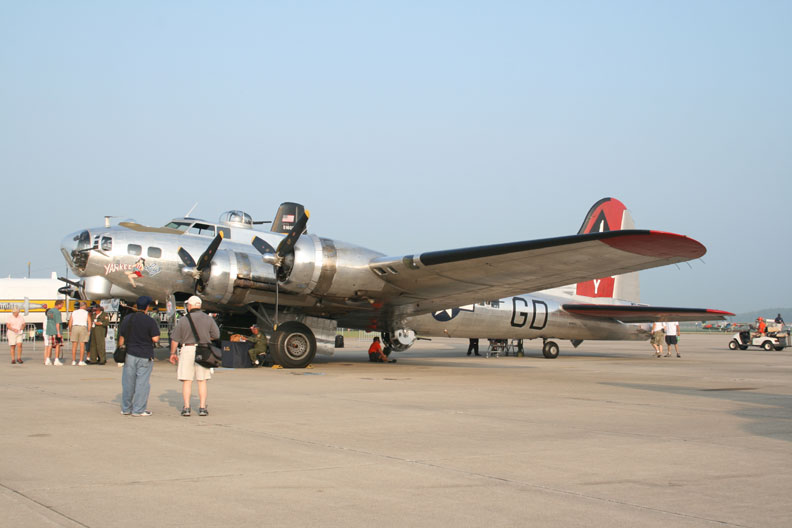 B-17G owned by the Yankee Air Museum, Bellevue, MI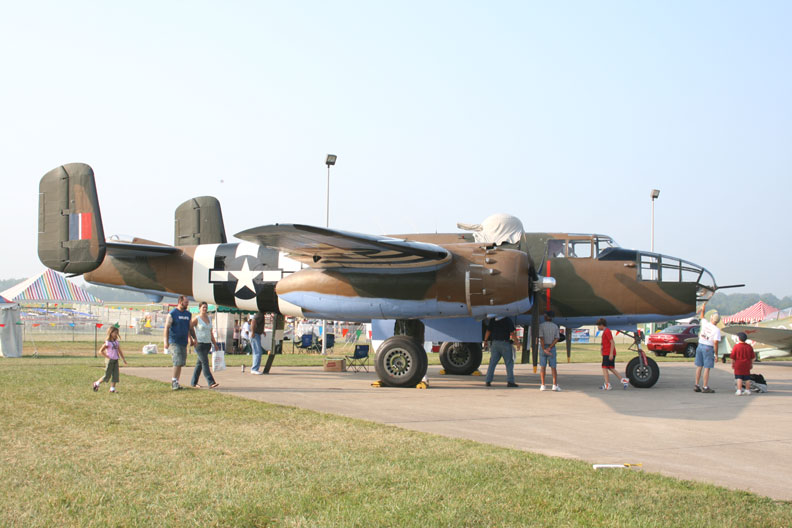 B-25 owned by the Tri-State Warbird Museum, Batavia, OH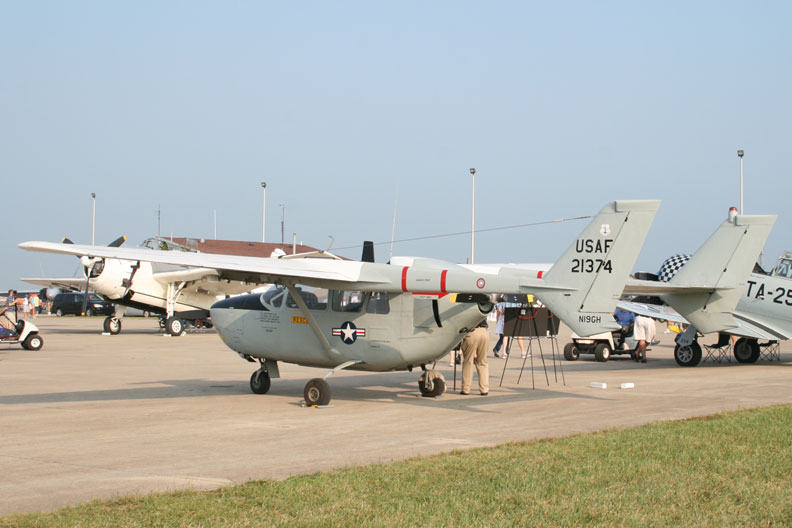 O-2A operated by the Wright Stuff Squadron of the CAF, Trotwood, OH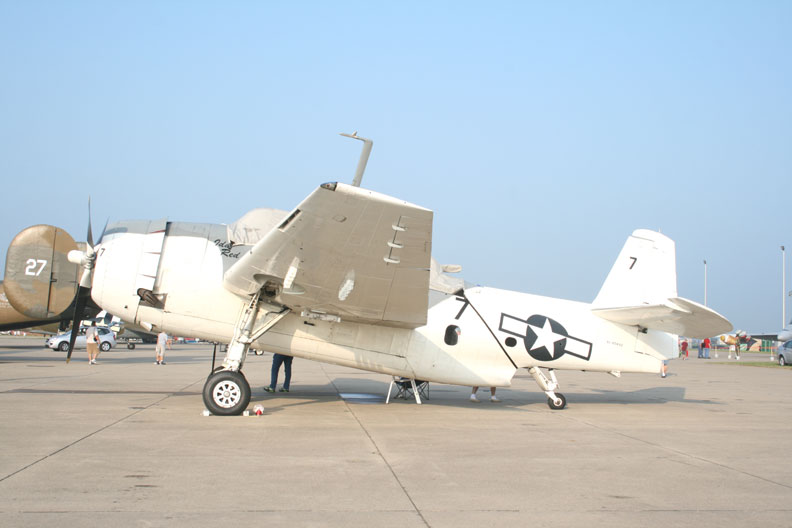 TBM-E owned by David Tinker of Monroe, MI and in Atlantic Anti-Submarine camouflage.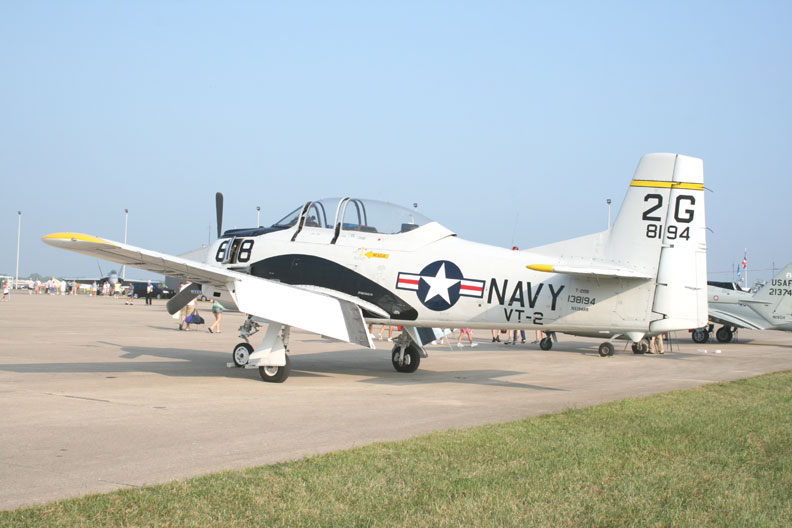 T-28 owned by Jim Stitt of Cincinnati, OH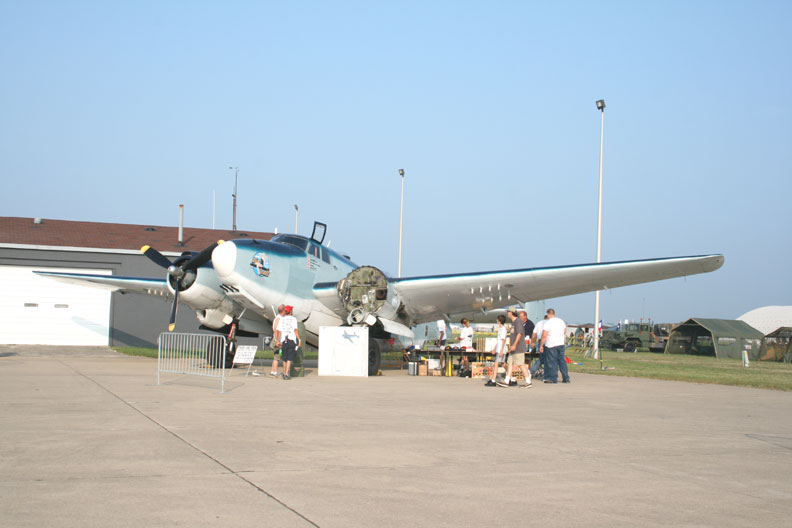 PV-2 owned by the American Military Heritage Foundation, Indianapolis, IN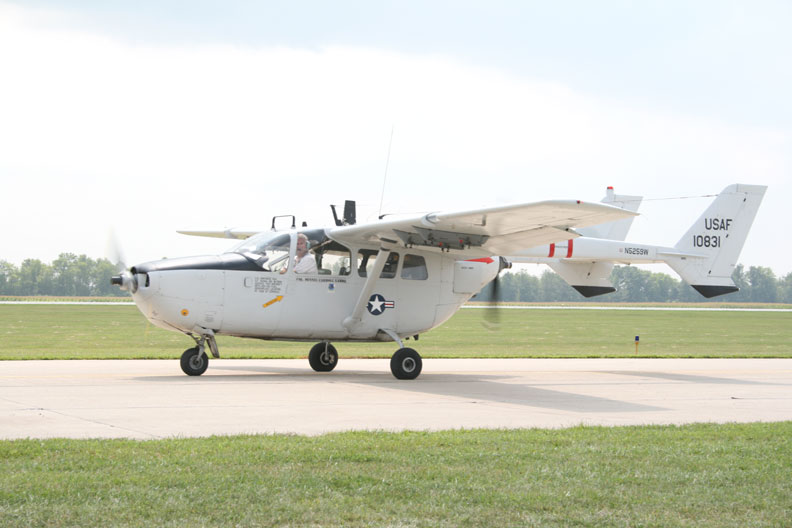 O-2A owned by Dennis Labbe of Ft. Meyers, Fl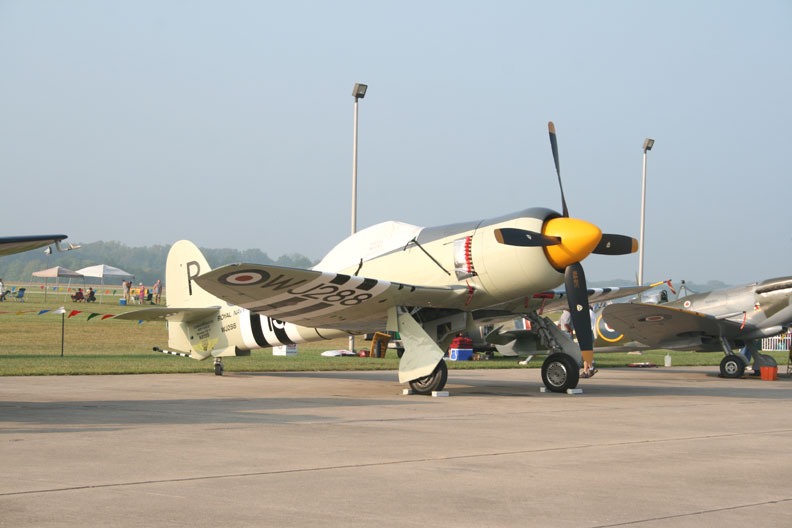 SeaFury operated by the Memphis Wing of the CAF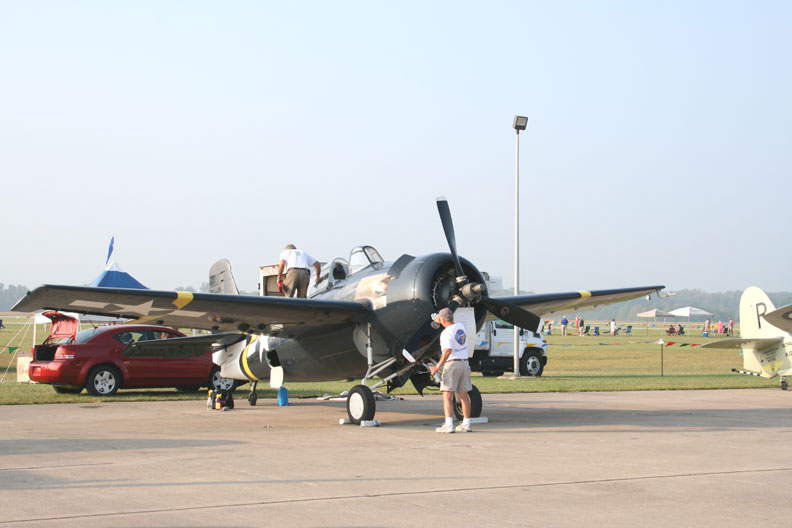 FM-2 owned by Mike Gillian of Downers Grove, IL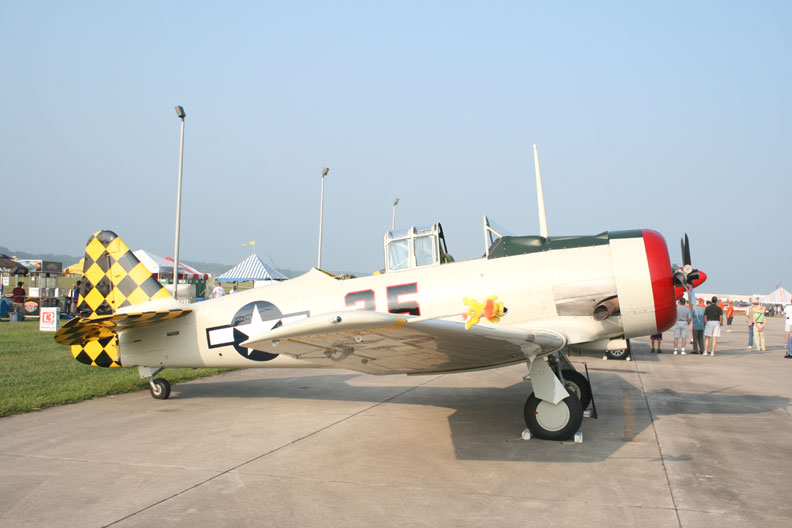 SNJ owned by Tom Wood of Indianapolis, IN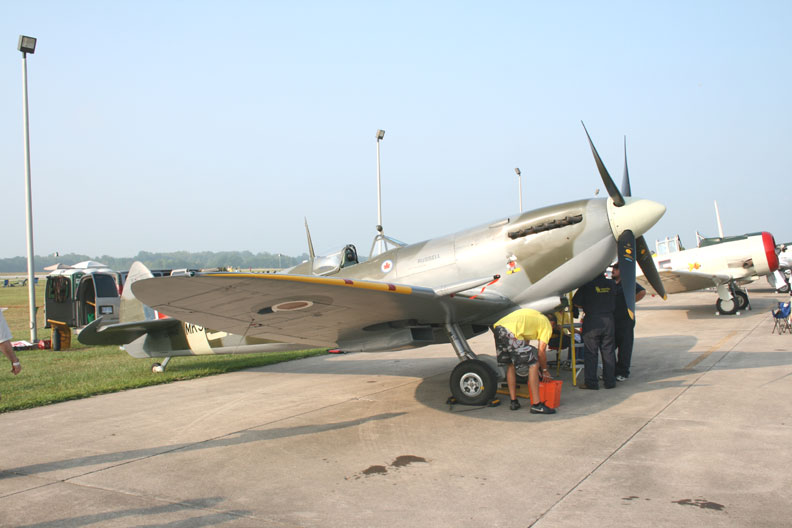 Spitfire owned by Russell Group Aviation of Niagara Falls, ON,. Canada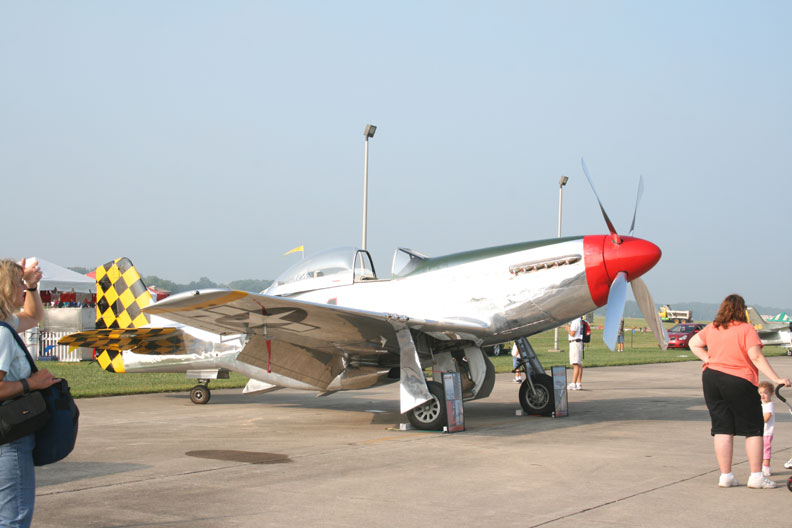 P-51D owned by Nathan Davis of Tipton, IN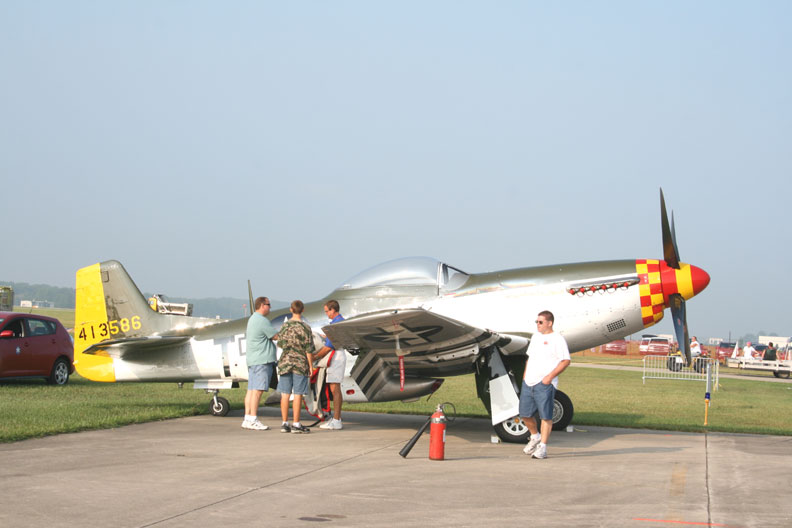 P-51D owned by Tom Wood of Indianapolis, IN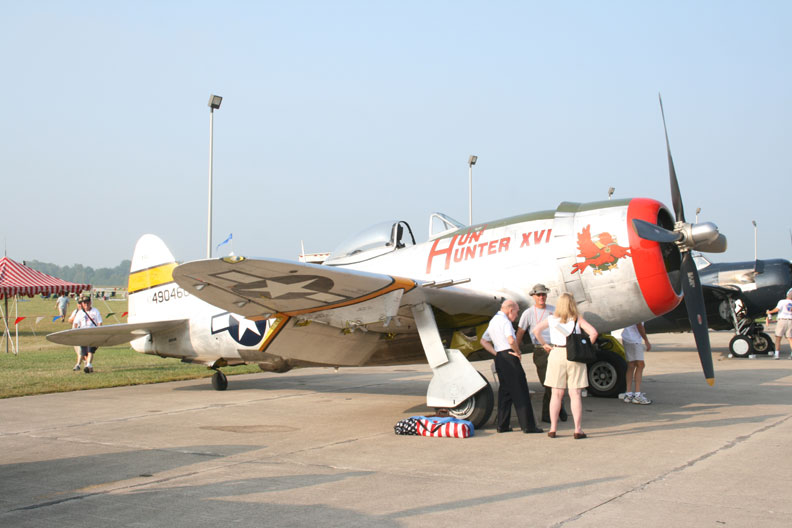 P-47 owned by the Tennessee Aviation Museum, Sevierville, TN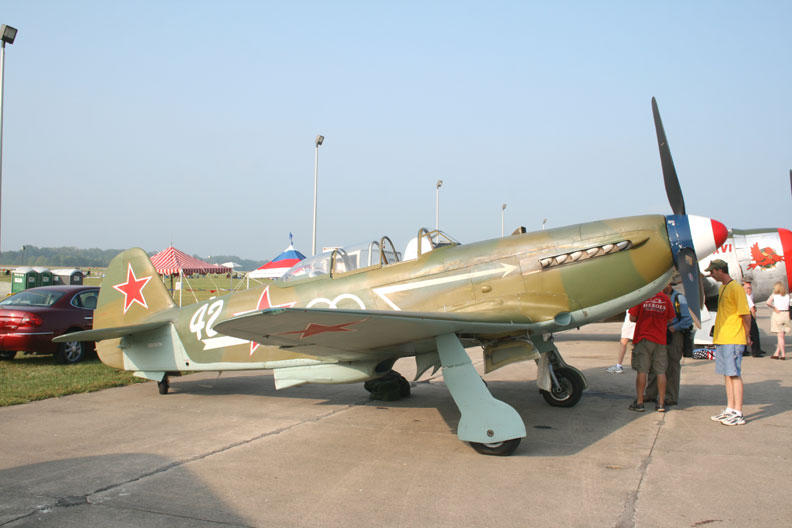 Yak-9 owned by Jim Cook of Waverly, AL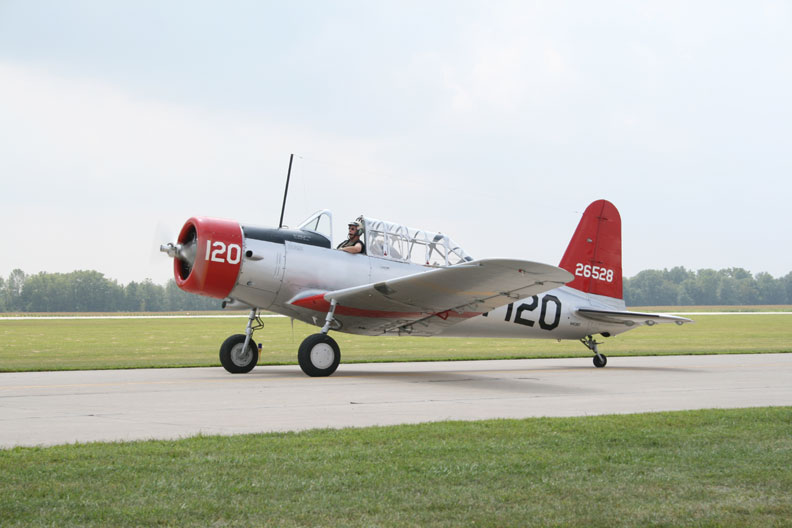 BT-13 owned by Martin Fall of Indianapolis, IN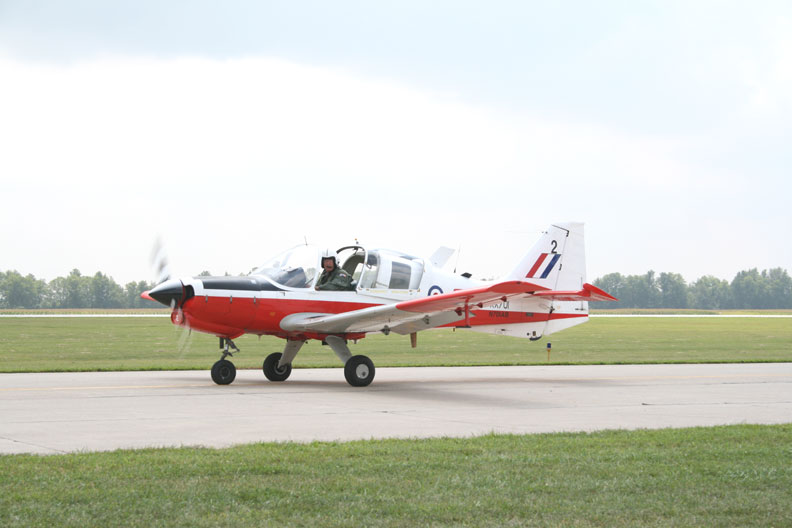 T1 Bulldog owned by Dale Sollenberger and John Joyce of Carmel, IN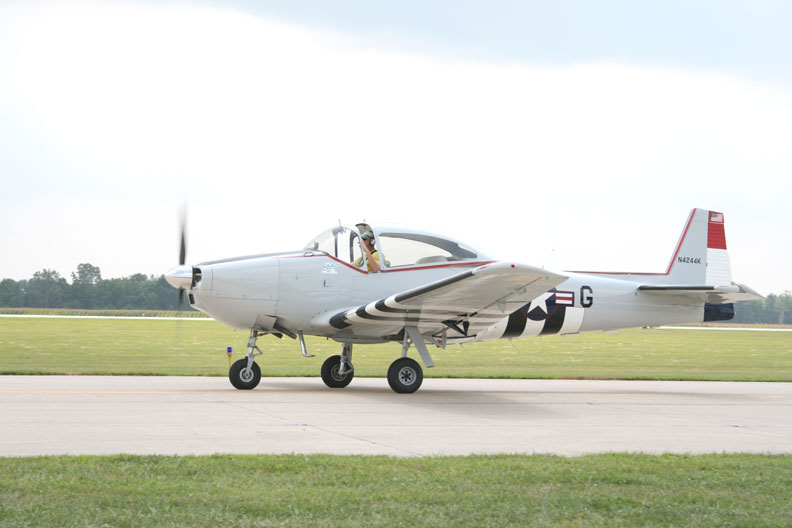 L-17 owned by Bill Klungle of Grand Haven, MI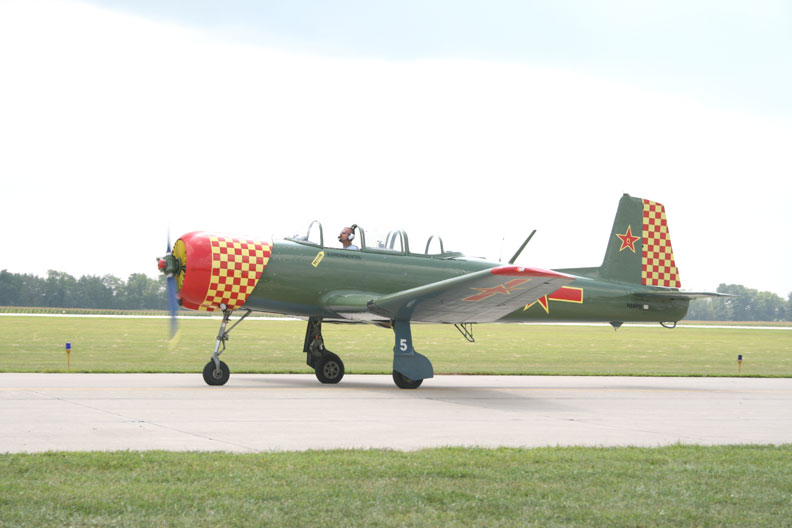 CJ-6 owned by Lynn Williams of Morristown, IN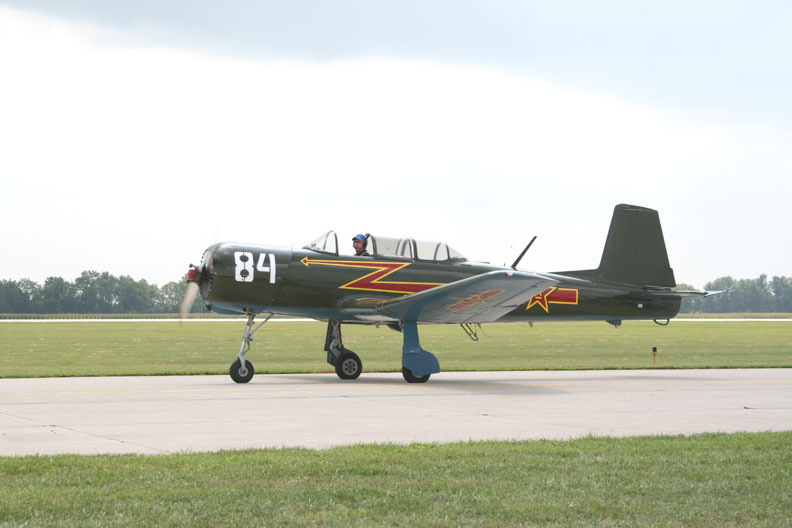 CJ-6 owned by Allyn Beaver of Noblesville, IN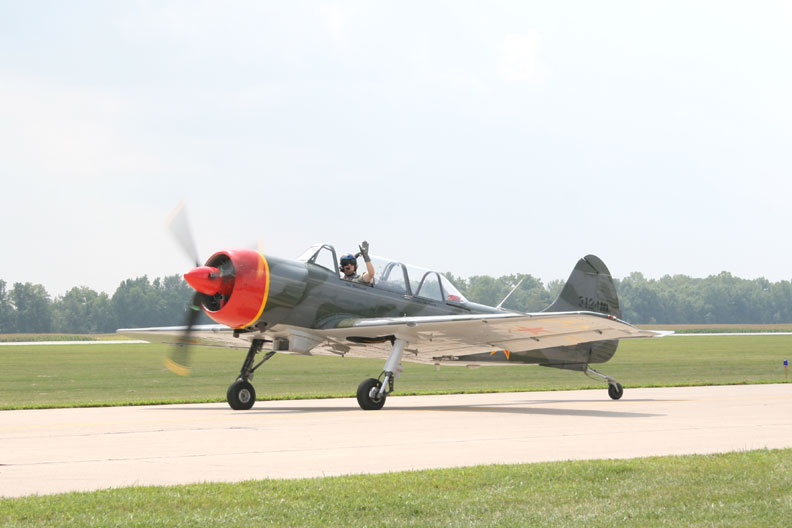 Yak-52TW owned by John Shuttleworth of Huntington, IN

Tico-Titusville, FL Cincinnati Lunken, OH Duxford, UK Reading, PA Akron, OH Niagara Falls, ONT Dayton, OH Willow Run, MI
Lancaster, OH Indianapolis, IN Marion, IN Youngstown, OH Middletown, OH Parkersburg, WV El Paso, TX Jacksonville, FL Pensacola, FL