Tico-Titusville, FL Cincinnati Lunken, OH Duxford, UK Reading, PA Akron, OH Niagara Falls, ONT Dayton, OH Willow Run, MI
Lancaster, OH Indianapolis, IN Marion, IN Youngstown, OH Middletown, OH Parkersburg, WV El Paso, TX Jacksonville, FL Pensacola, FL
Lancaster, Ohio Wings of Victory Airshow 2008
August 16-17, 2008
The Historical Aircraft Squadron had its annual Wings of Victory Airshow under great skies and moderate temperatures, with some really great warbird flying, as is always the case at the Fairfield County Airport on the north west side of Lancaster, OH. I have included photos of the warbirds that flew during the show this year. One had to be at the airport on Friday afternoon to see the F-16, B-25 and P-51 fly together.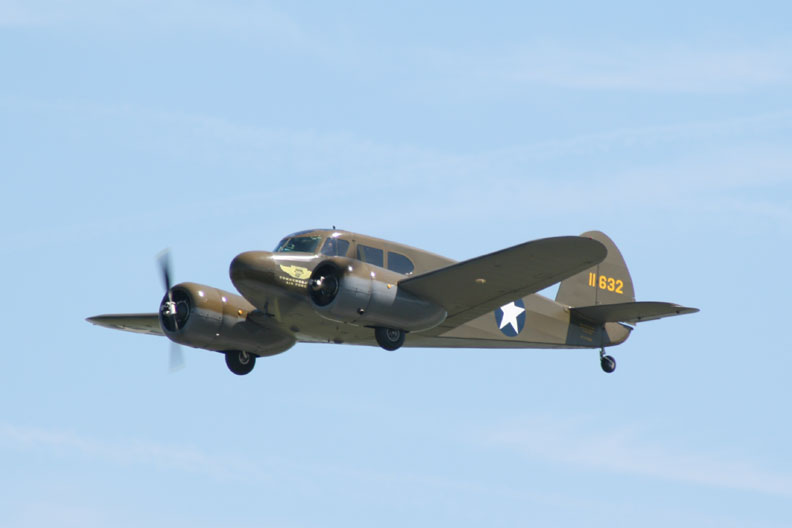 This Cessna is a true warbird, having served with the RCAF as a trainer during WWII and being designated "Crane" by that service.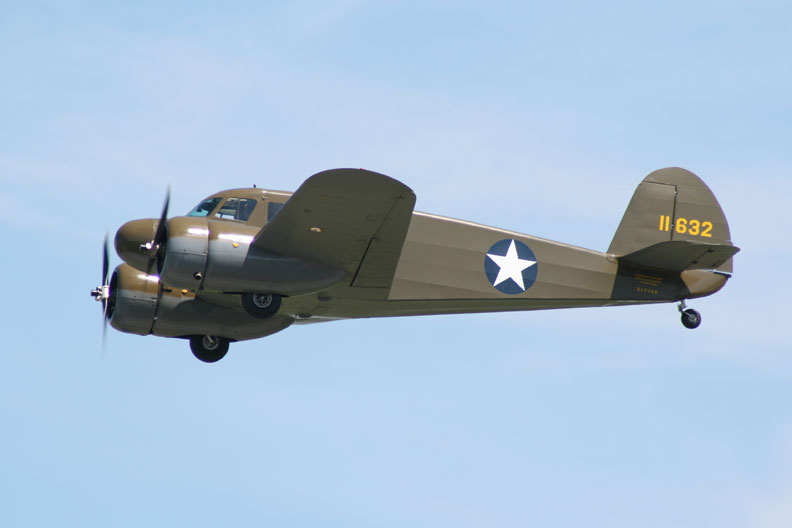 This particular aircraft is the oldest T-50 still flying today. It is operated by the Wright Stuff Squadron out of the Dahio Airport in Trotwood, OH.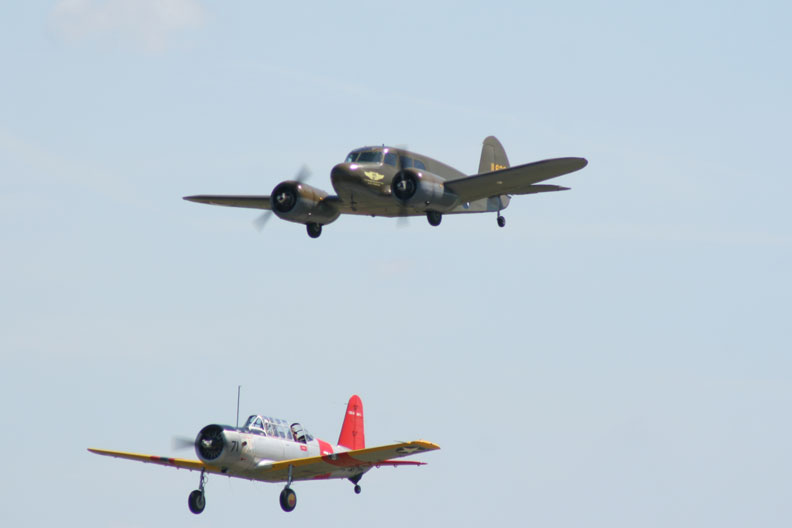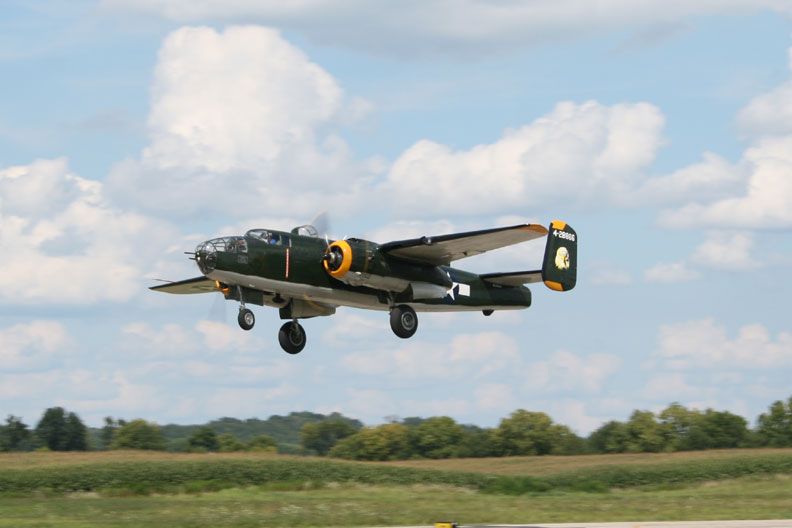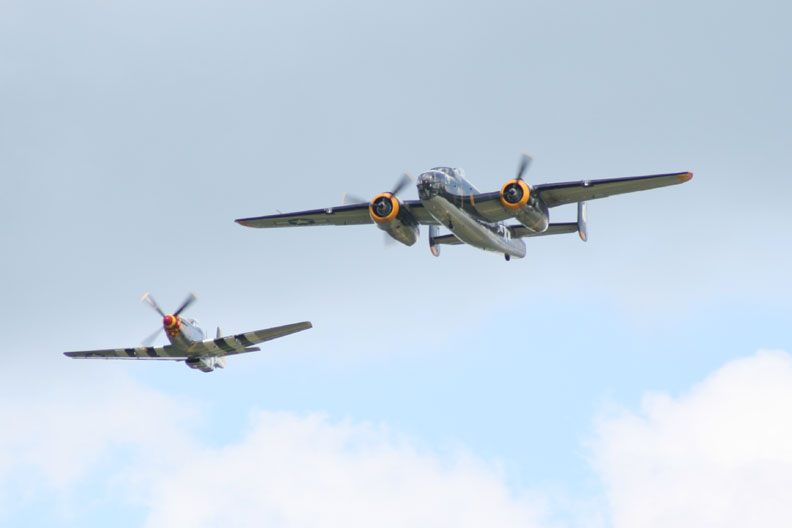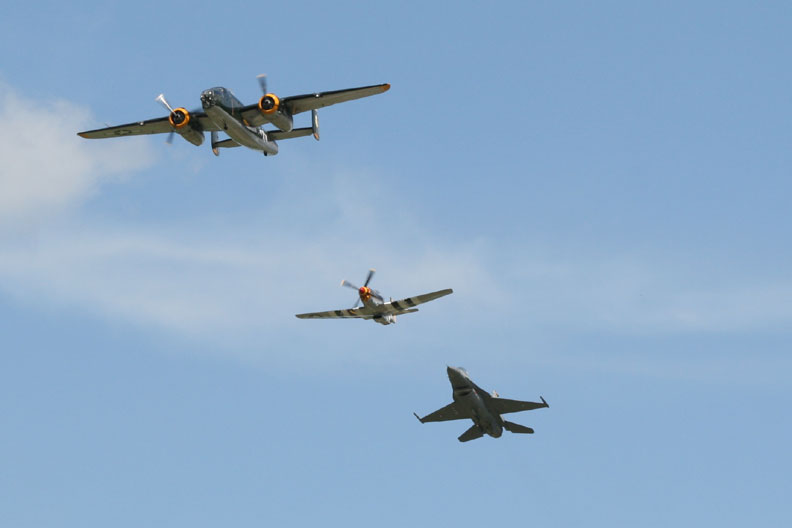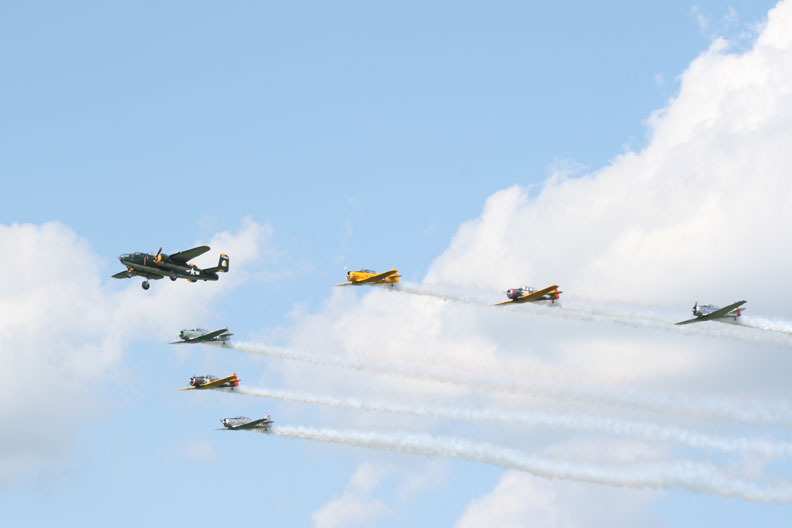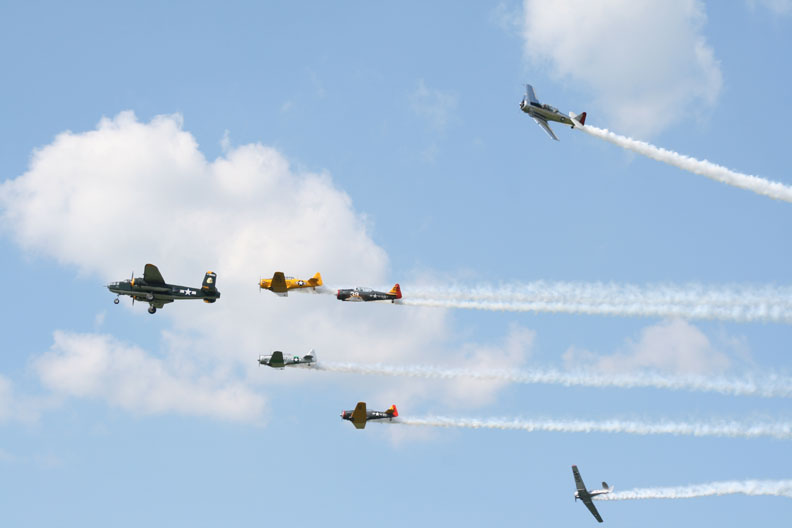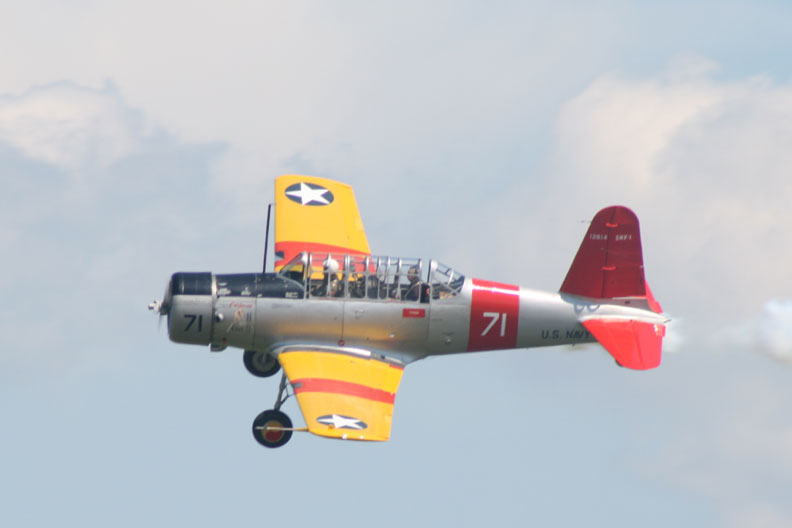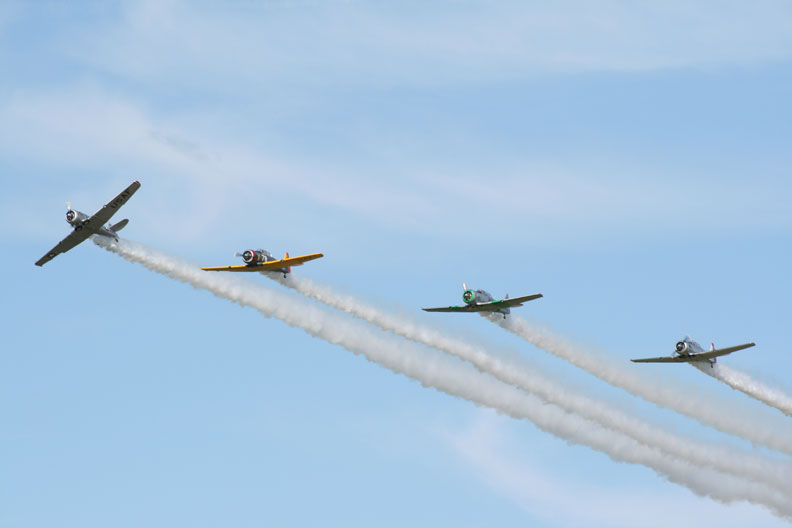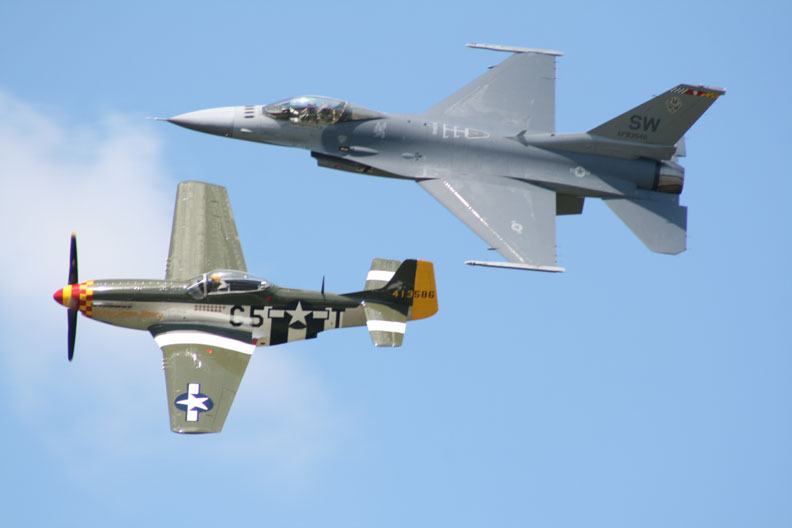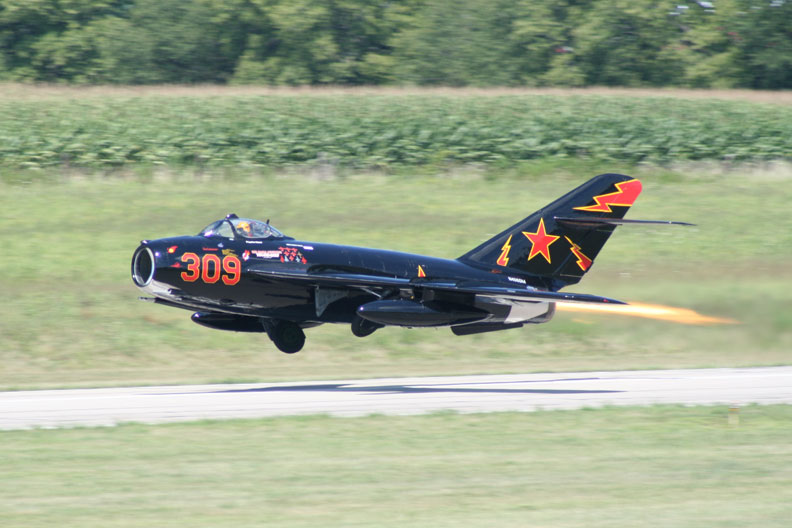 Will Ward of Ann Arbor, MI blasts off in his Mig-17.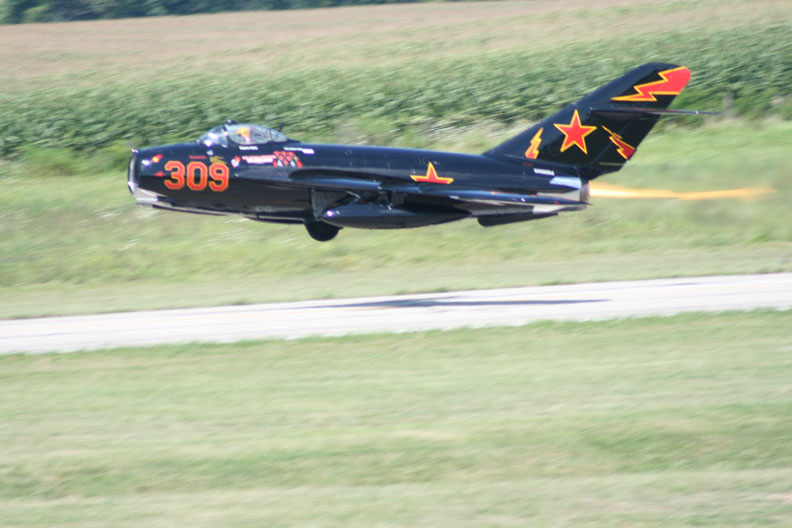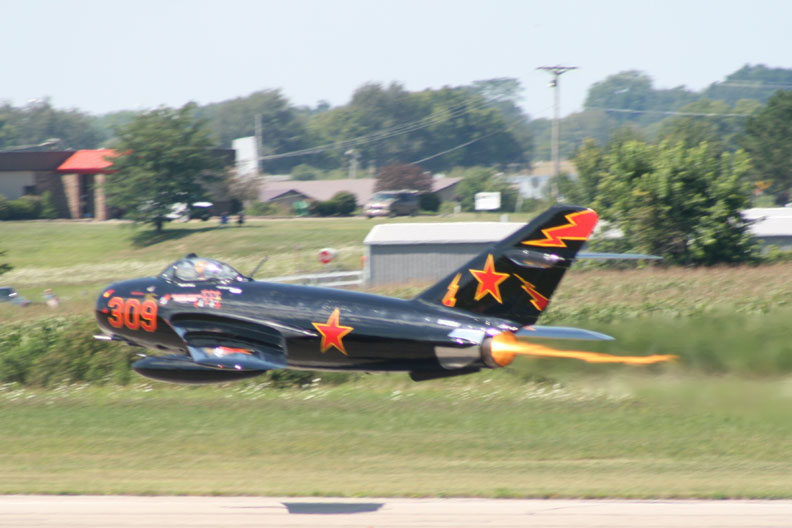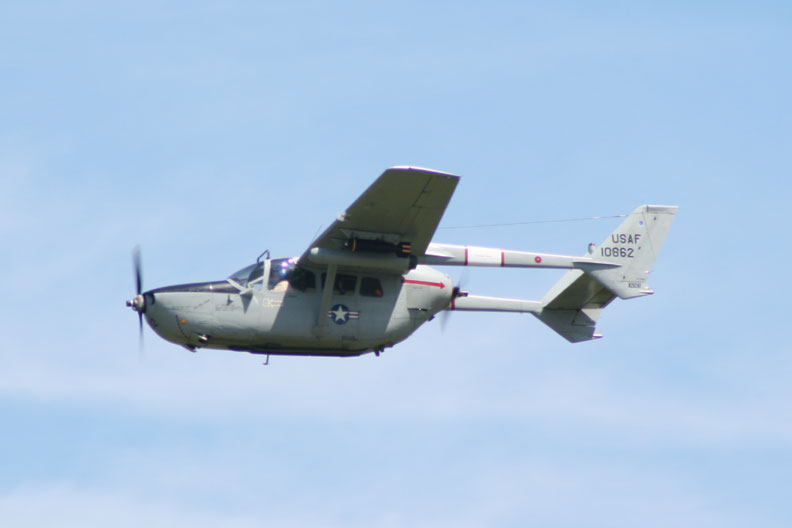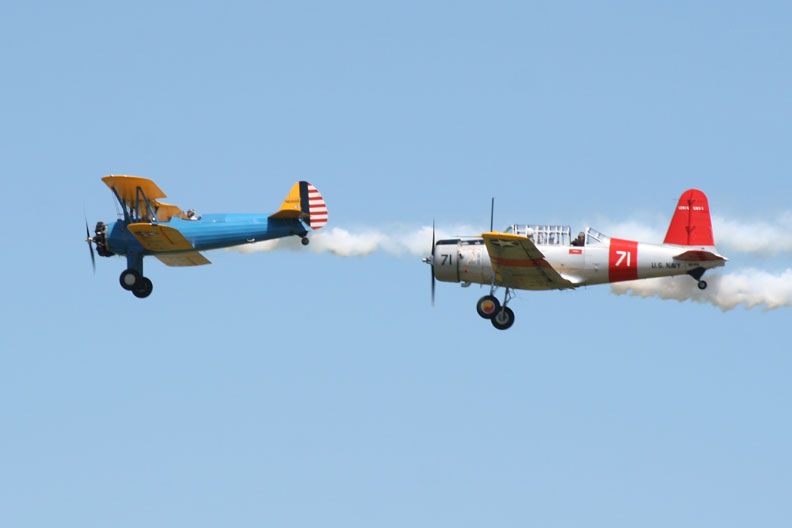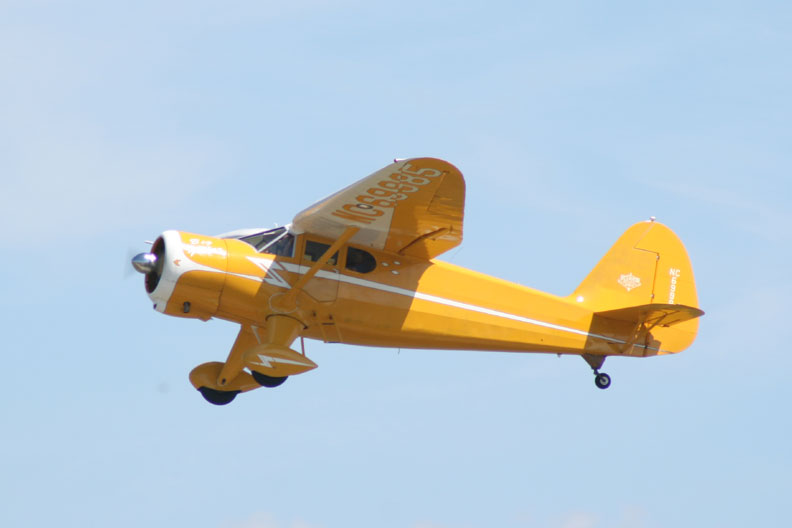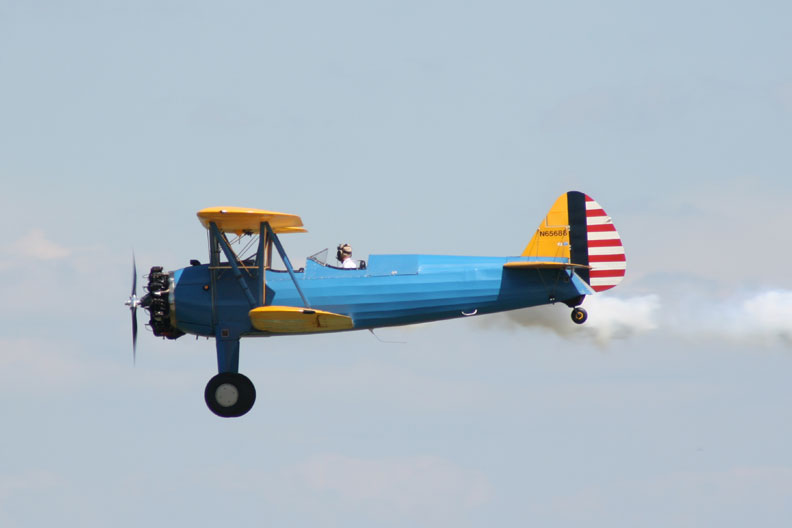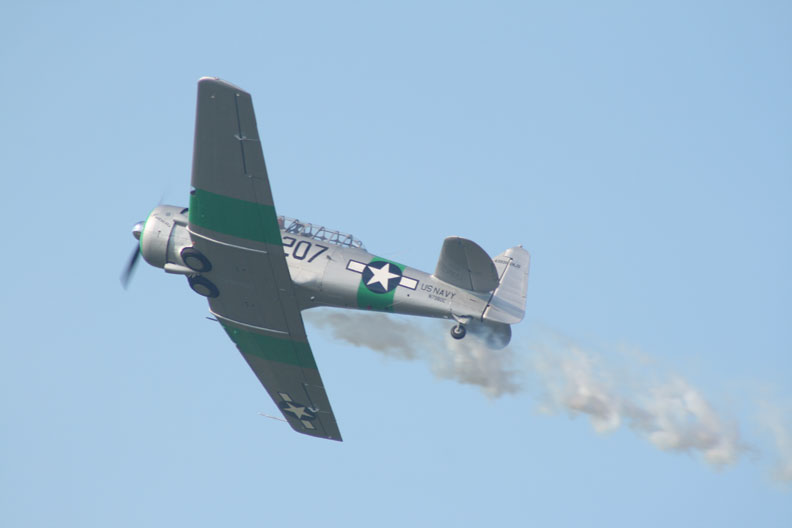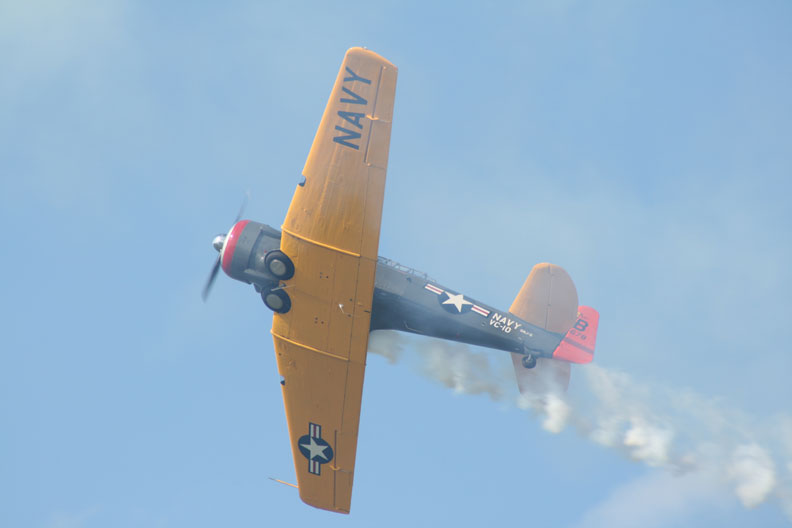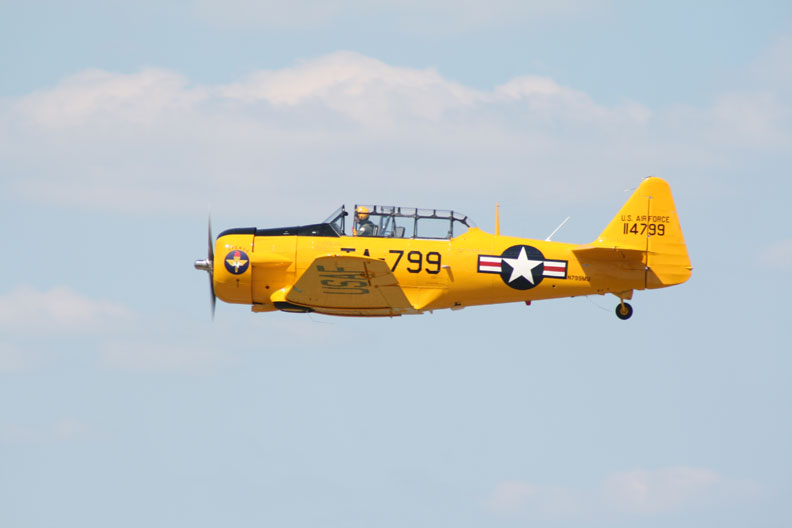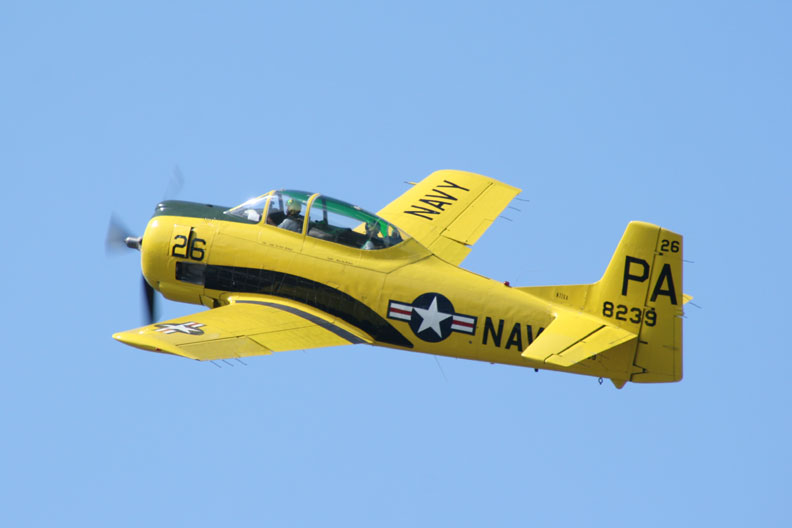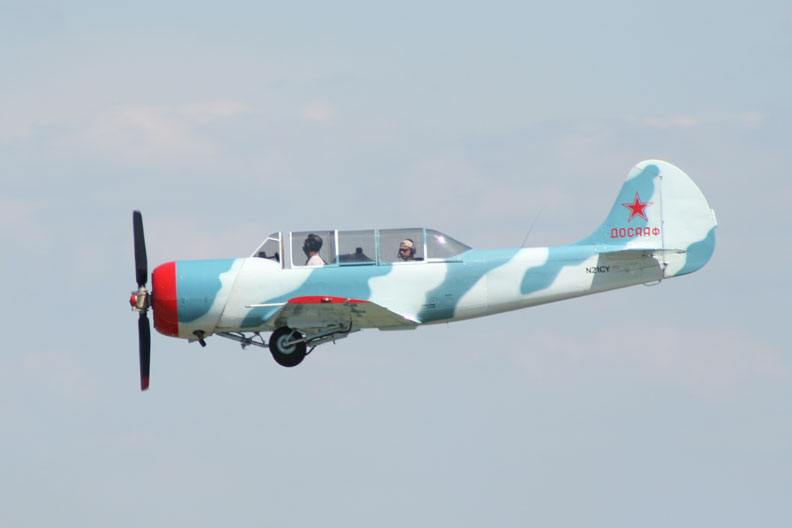 Tico-Titusville, FL Cincinnati Lunken, OH Duxford, UK Reading, PA Akron, OH Niagara Falls, ONT Dayton, OH Willow Run, MI
Lancaster, OH Indianapolis, IN Marion, IN Youngstown, OH Middletown, OH Parkersburg, WV El Paso, TX Jacksonville, FL Pensacola, FL