Tico-Titusville, FL Cincinnati Lunken, OH Duxford, UK Reading, PA Akron, OH Niagara Falls, ONT Dayton, OH Willow Run, MI
Lancaster, OH Indianapolis, IN Marion, IN Youngstown, OH Middletown, OH Parkersburg, WV El Paso, TX Jacksonville, FL Pensacola, FL
Dayton Ohio Air Show
July 19-20, 2008 (Photos taken on July 19.)
The Dayton Air Show in recent years has not been known for having any significant amount of warbirds and it has probably been at least ten years since I have attended. This year I decided to attend in order to see the three plane F-104 demo, Shell T-6 Aerobatic Team, watch the Sky Soldier Hueys land and take off as they were giving rides, and take in all of the modern military demos (C-130, AH-64, C-17 F-16, F-18, and F-22). Larry Kelly with his B-25 "Panchito" was the only wabird on display and was the only warbird that flew in the show not part of a Heritage or Legacy Flight. Larry as usual made the B-25 "talk" and did an excellent job keeping the aircraft in front of the crowd. There was also a non warbird Twin Beech that was used for aircraft aviation light testing out of Urbana, Ohio and has now been restored to original configuration.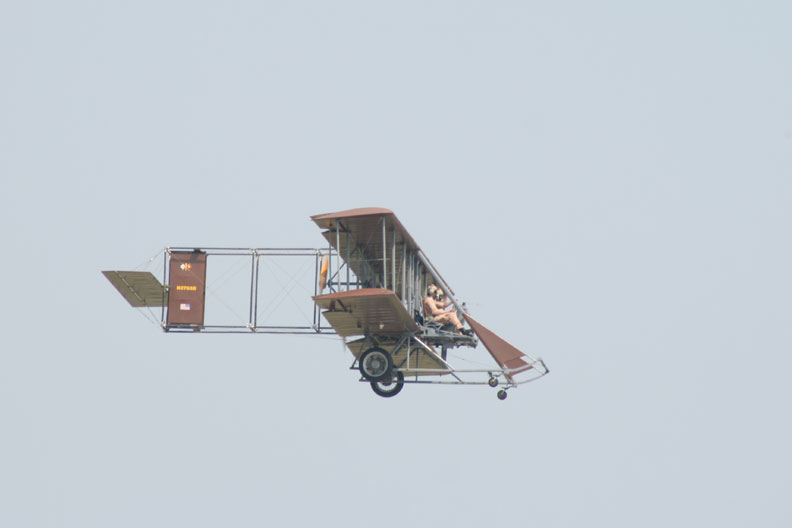 From the slowest warbird at the show to the ...

Speed of heat!!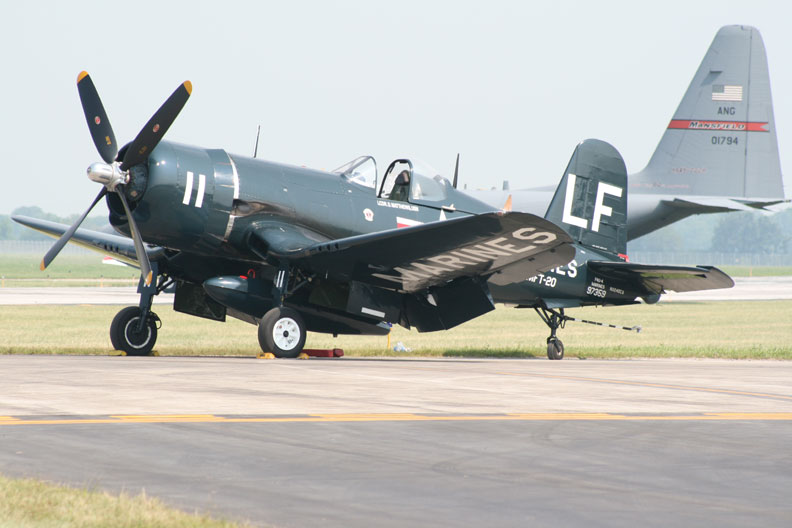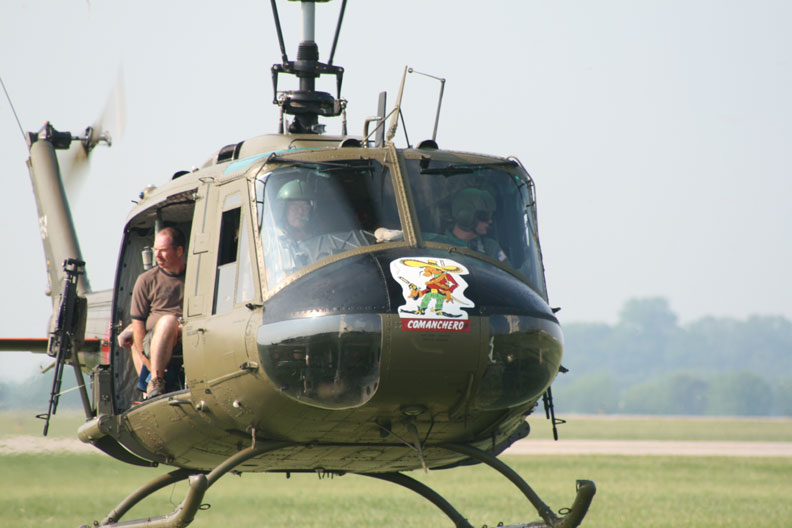 Time to go for a ride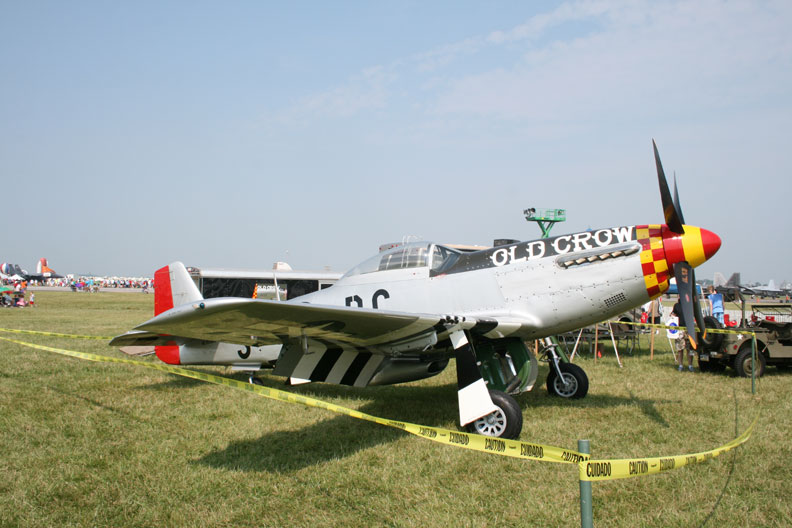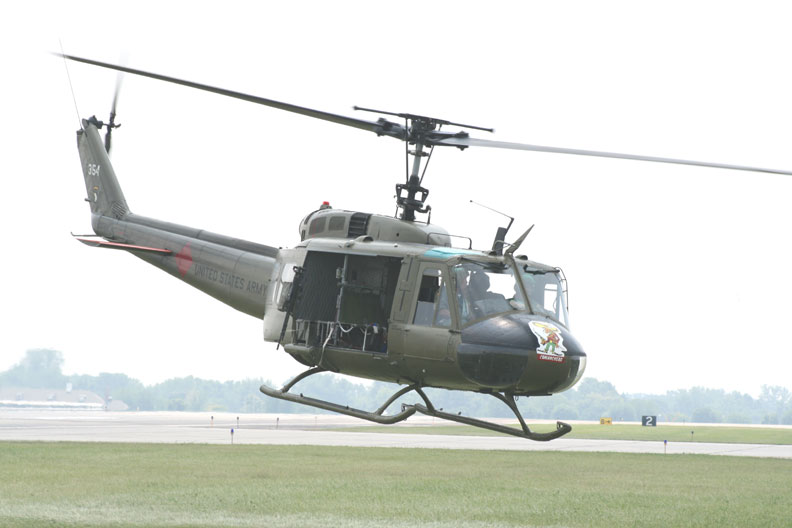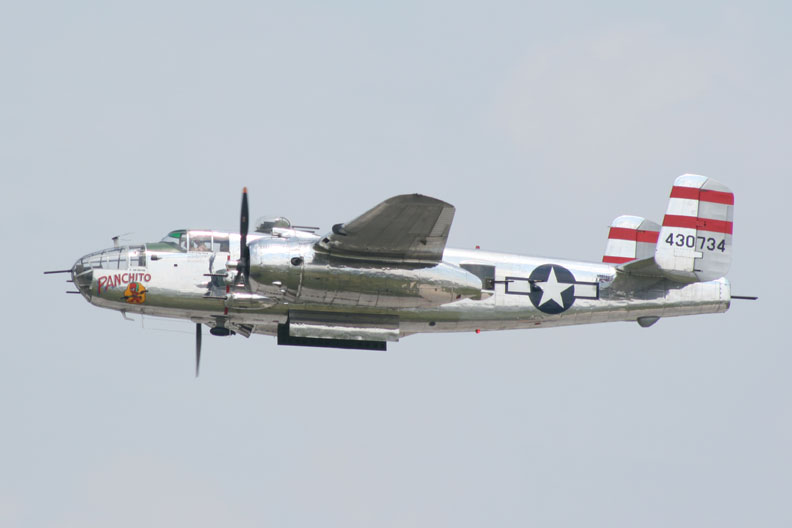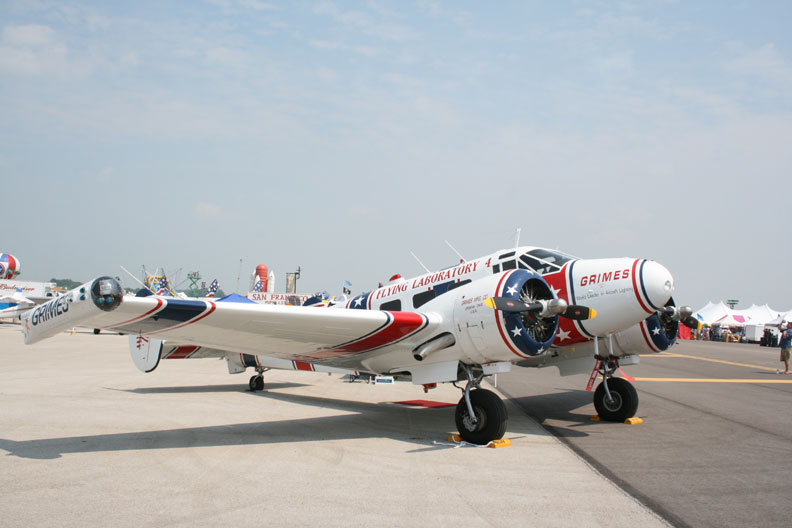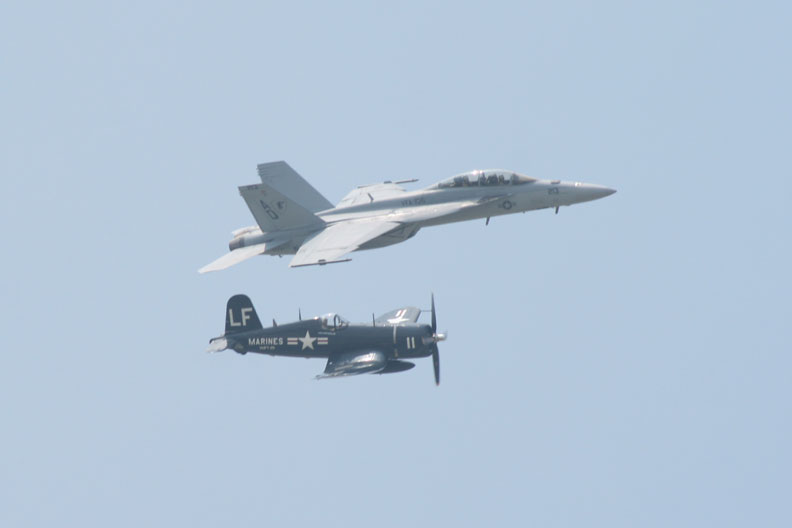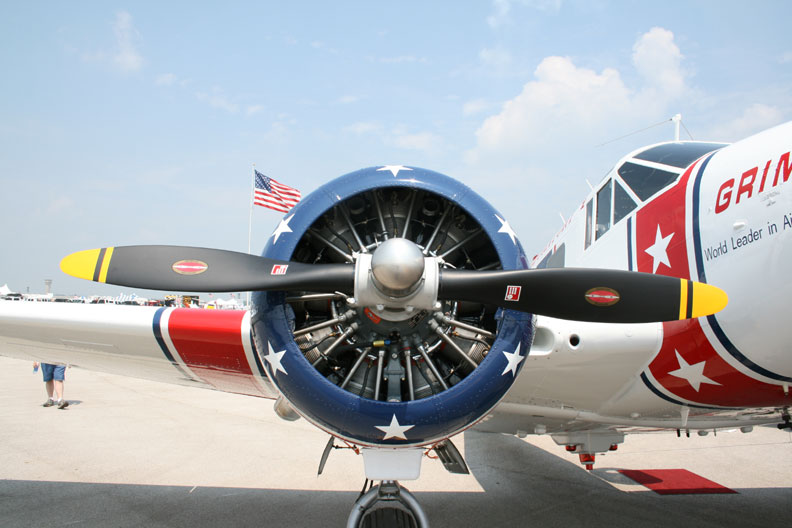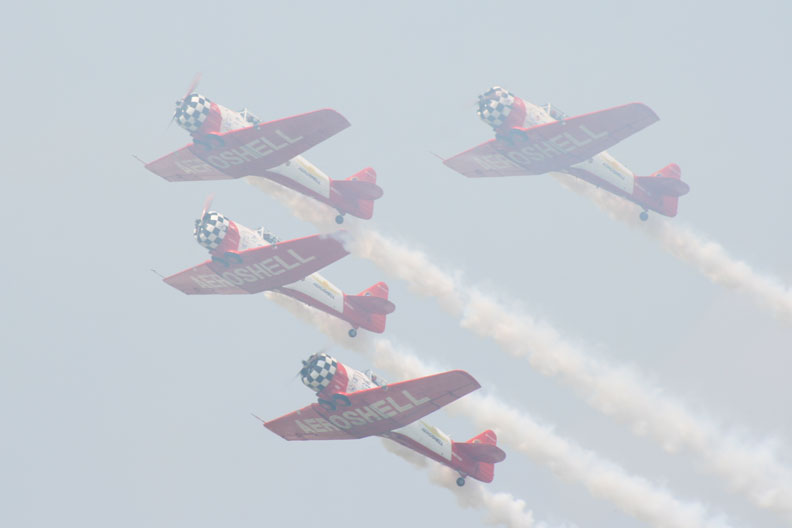 Right back through their own smoke!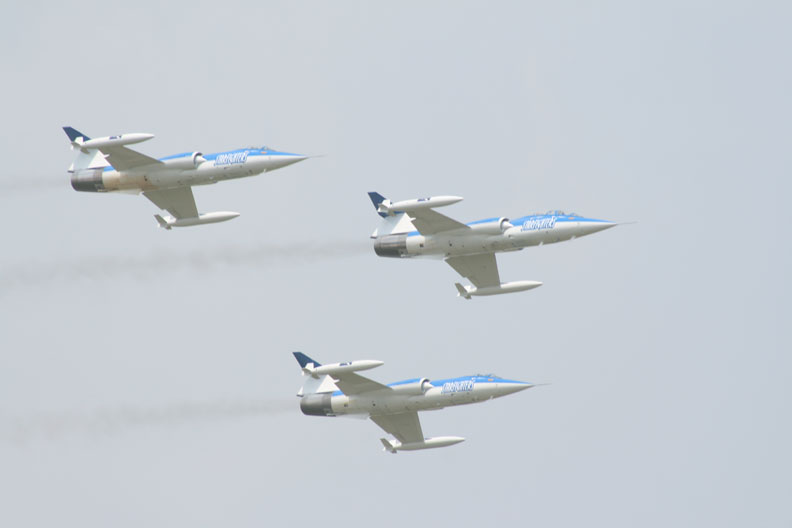 One Starfighter is rare at a show, two are rarer yet, and three is unheard of. This was great!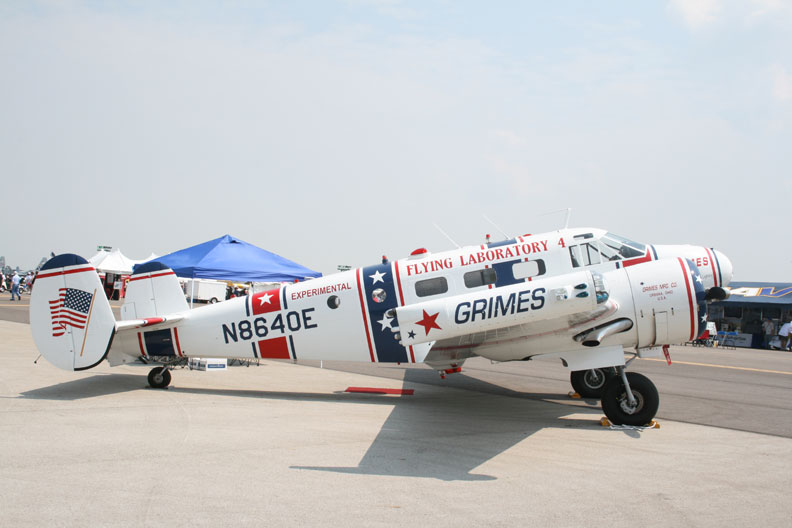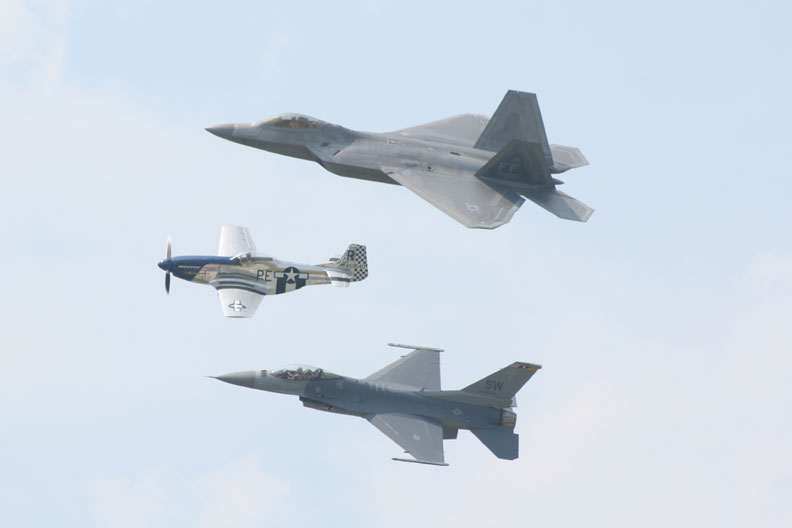 Time to call it a wrap and end the show.
Tico-Titusville, FL Cincinnati Lunken, OH Duxford, UK Reading, PA Akron, OH Niagara Falls, ONT Dayton, OH Willow Run, MI
Lancaster, OH Indianapolis, IN Marion, IN Youngstown, OH Middletown, OH Parkersburg, WV El Paso, TX Jacksonville, FL Pensacola, FL